EuroCucina and FTK - Technology For the Kitchen: all the latest news
Add to bookmarks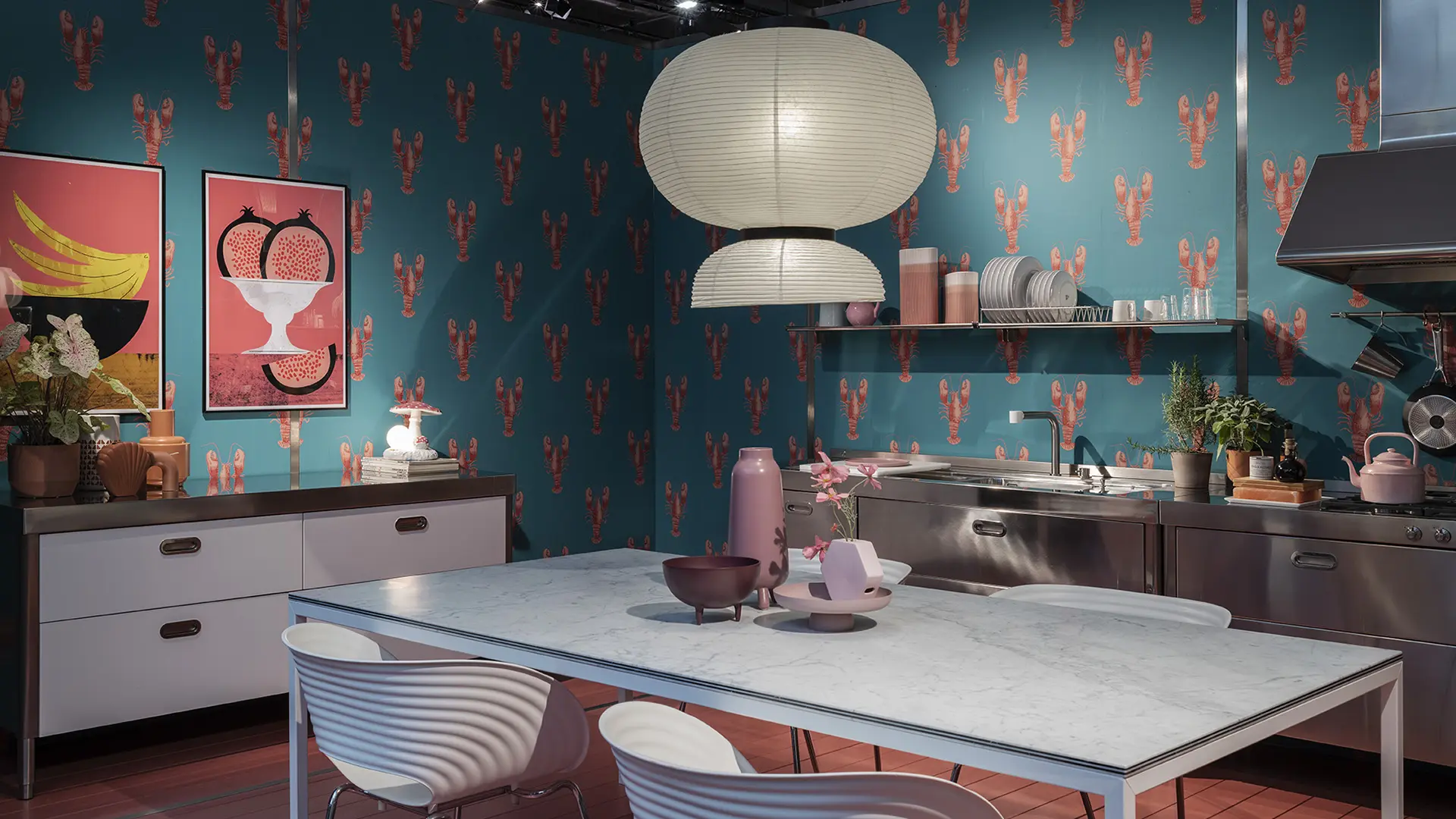 Slow life, technology and sustainability are the keywords when it comes to narrating a space transformed by the recent social changes
Once upon a time, relatively long ago, kitchens were where the whole extended family would congregate to spend time together as well as eat meals. An Italian habit, but not just Italian. The recent pandemic has taken us back to that not too distant past. We ate in the kitchen, we cooked in the kitchen, obviously, but we also worked, studied, entertained our children there, and so on. The EuroCucina exhibitors have picked up on the new trend and the ensuing demands with sensitivity, now coming up with even more convivial spaces, with a high technological content to make carrying out the traditional chores even easier,  but with open and wide-ranging liveability, as well as ad hoc solutions for smaller spaces. The finishes are elegant, often in sophisticated dark shades, but also featuring explosive colours that are a veritable paean to the joy of living.
Day 4: EuroCucina / FTK - Technology For the Kitchen
Sustainability has become an inexorable and crosscutting criterion for any brand wishing to keep step with the times and do its bit towards global wellbeing, and is channelled through meticulous and painstaking research at every stage of the production chain.
Alongside EuroCucina at the Salone del Mobile, and also treading this same "revolutionary" conceptual path, FTK – Technology For the Kitchen, is "spread" through the pavilions dedicated to the kitchen and the International Bathroom Exhibition, featuring increasingly intelligent, versatile, multifunctional and sustainable built-in electrical appliances.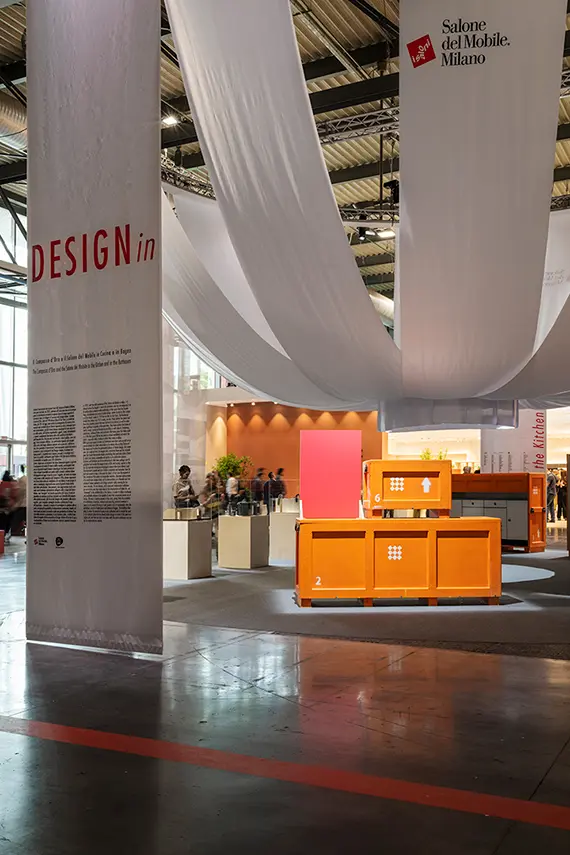 DESIGNin the Kitchen is located in the middle of EuroCucina – an installation curated by the architect Alessandro Colombo with Paola Garbuglio, devoted to kitchen-related products  that have been awarded the Compasso d'Oro, drawn from the collections of the ADI Design Museum in Milan.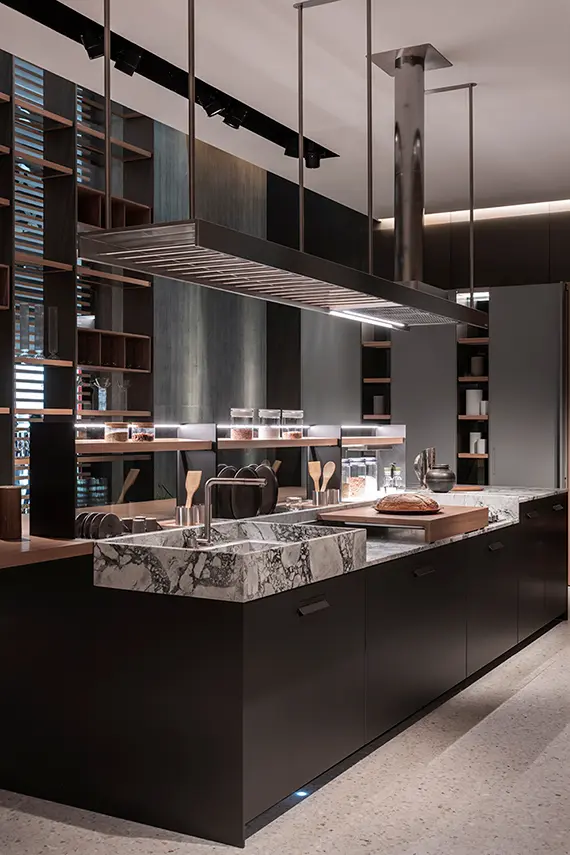 Giuseppe Bavuso's customisable kitchens for Ernestomeda borrow elements from the living areas to become  the fulcrum of family life. The preference is for natural materials, wood and stone, alongside very technical ones such as steel and glass, with traditional overhead wall units a thing of the past.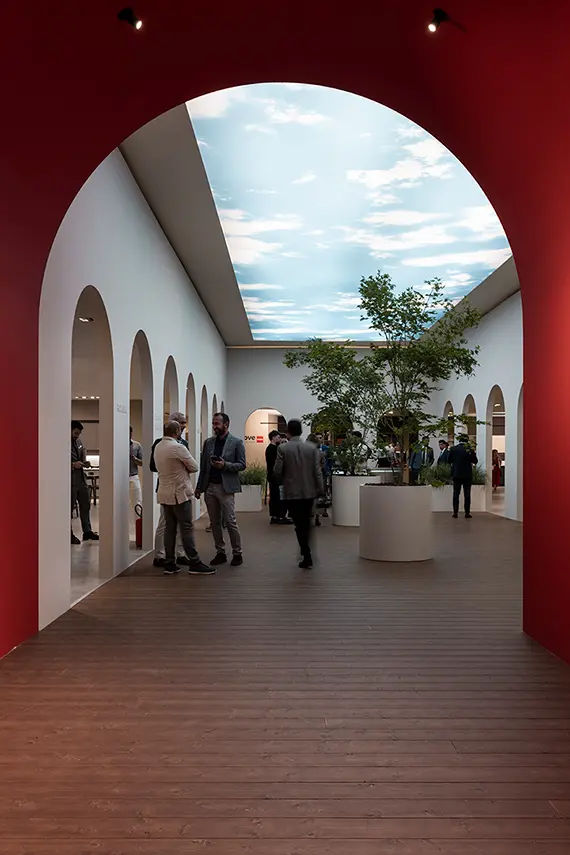 Jeometrica by Luca Nichetto for Scavolini is this season's novelty, a design that lends itself not just to kitchens but also to living rooms and bathrooms, and which softens and rounds off the shapes in clean lines that boost functionality. Alongside this project is the brand's first outdoor kitchen.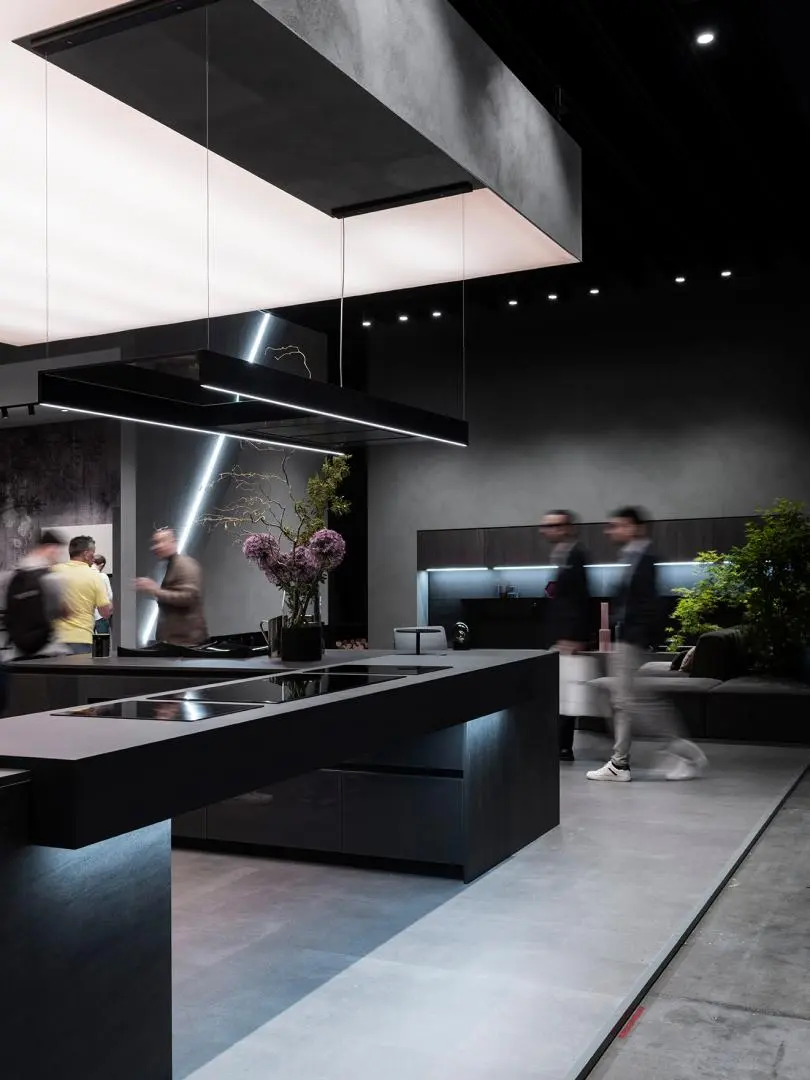 Boasting almost 100% reusable materials, the new kitchens from Stosa are made from FSC® certified timber from woods and forests  conforming to extremely stringent ecological, economic and social standards: attention that's not just testament to the contemporary taste for clean, sharp lines but also to the brand's concern for global wellbeing.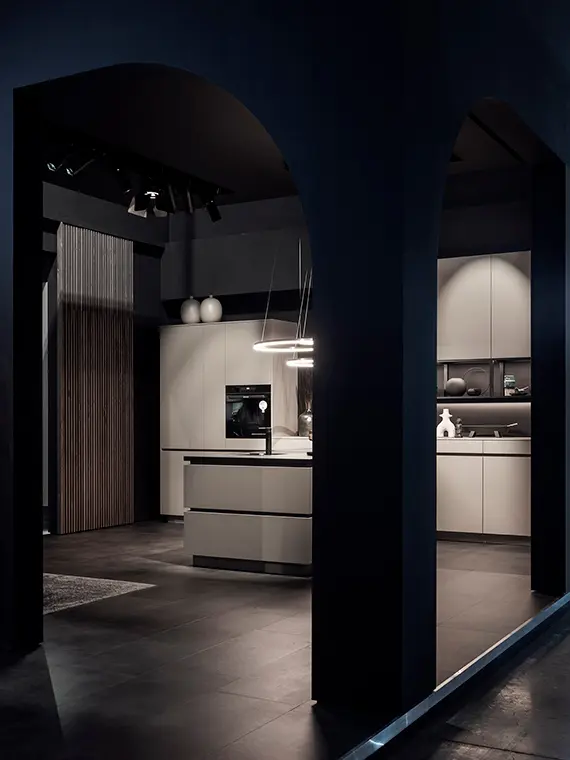 The German brand Häcker Küchen has come up with two product ranges: Systemat and Concept130. Systemat stands out for its extraordinarily elegant and stylish content, whereas Concept130 is focused on technology, design and sustainability.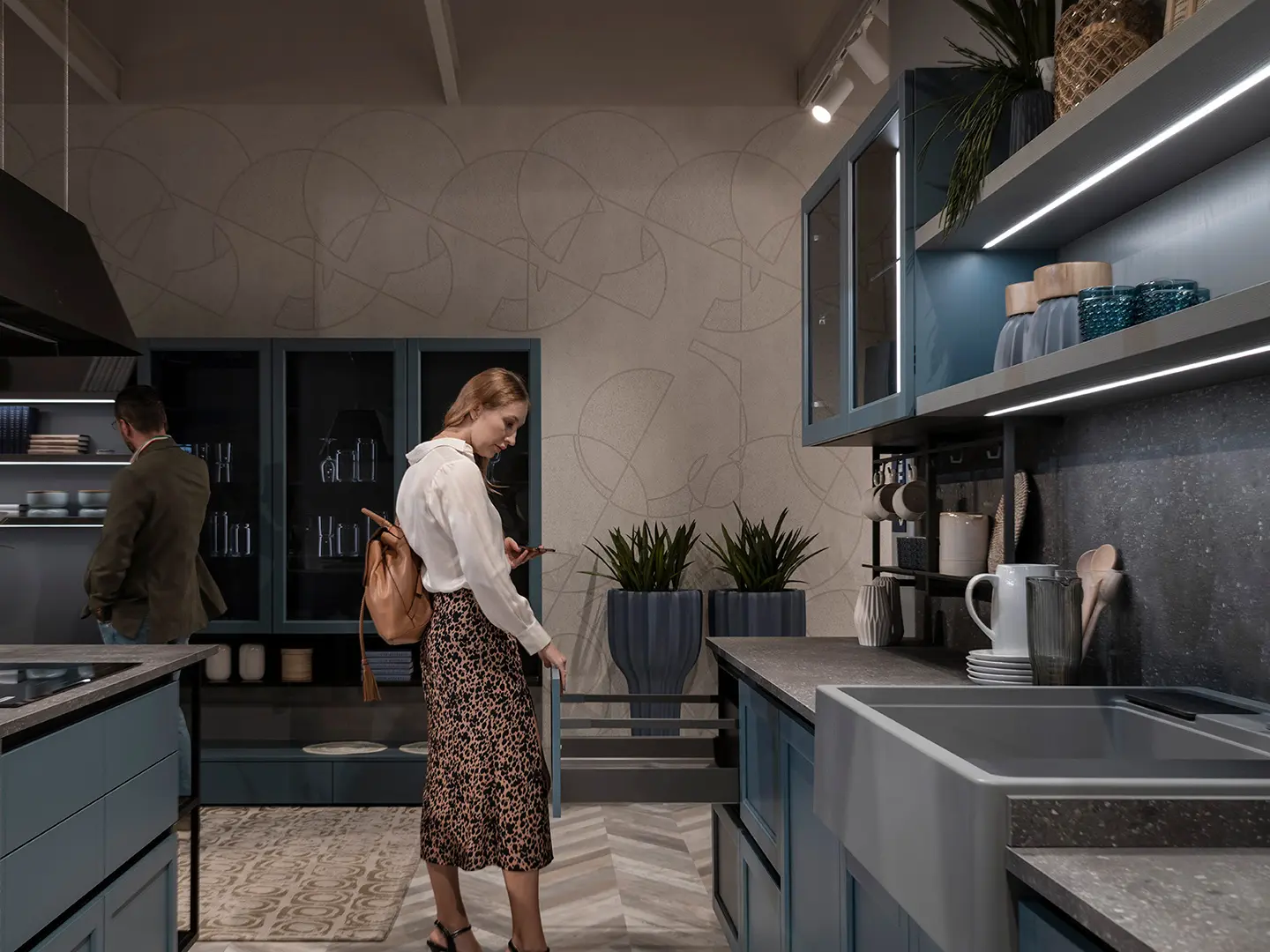 Along with the Cucine Lube Design Collection, the group is presenting new versions of the Creo Kitchen models: Contempo and Tablet Wood, all certified ecologically sustainable. Contempo in particular boasts new finishes and colour palettes and finger rails.
Made of chrome nickel steel with an unmistakable silver finish, essential aesthetics and rigorously industrial ergonomics, the new modules by Alpes Inox can be put together in an infinite variety of ways, for a deconstructed kitchen that can combine complementary elements with separate functions (washing, preparation, cooking, freezing, storing).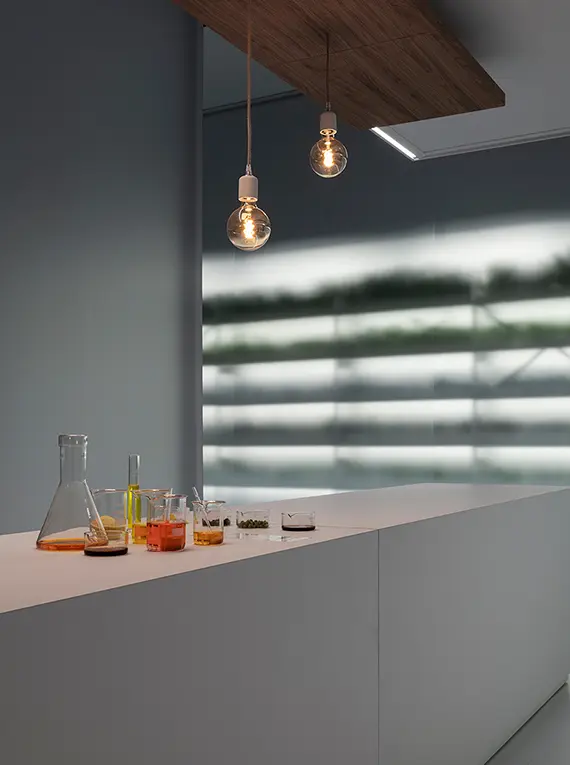 As well as Lhov, an oven that is also an aspirator and a hob, Elica's most innovative cooking and hood system is called NikolaTesla Unplugged.  Harnessing cutting edge technology, it connects ideally with tradition, with fixed click-release knobs with analogue touch & feel.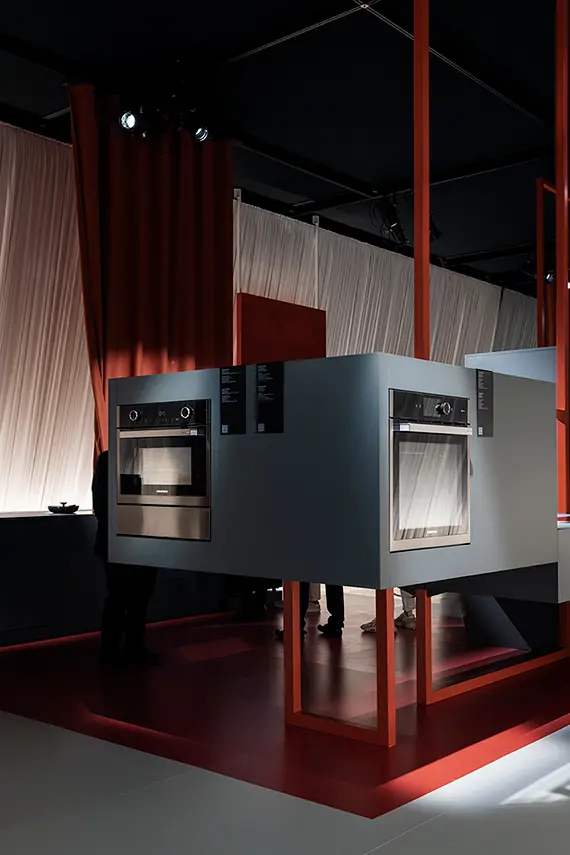 A stand that is also a brand poster - Beko and Grunding have put together a zero-impact space: the materials and furnishings are 95% recyclable, reusable or earmarked for charity projects: the remaining 5% will be offset by the planting of new trees. The same technological and sustainable awareness is a feature of the products by both brands.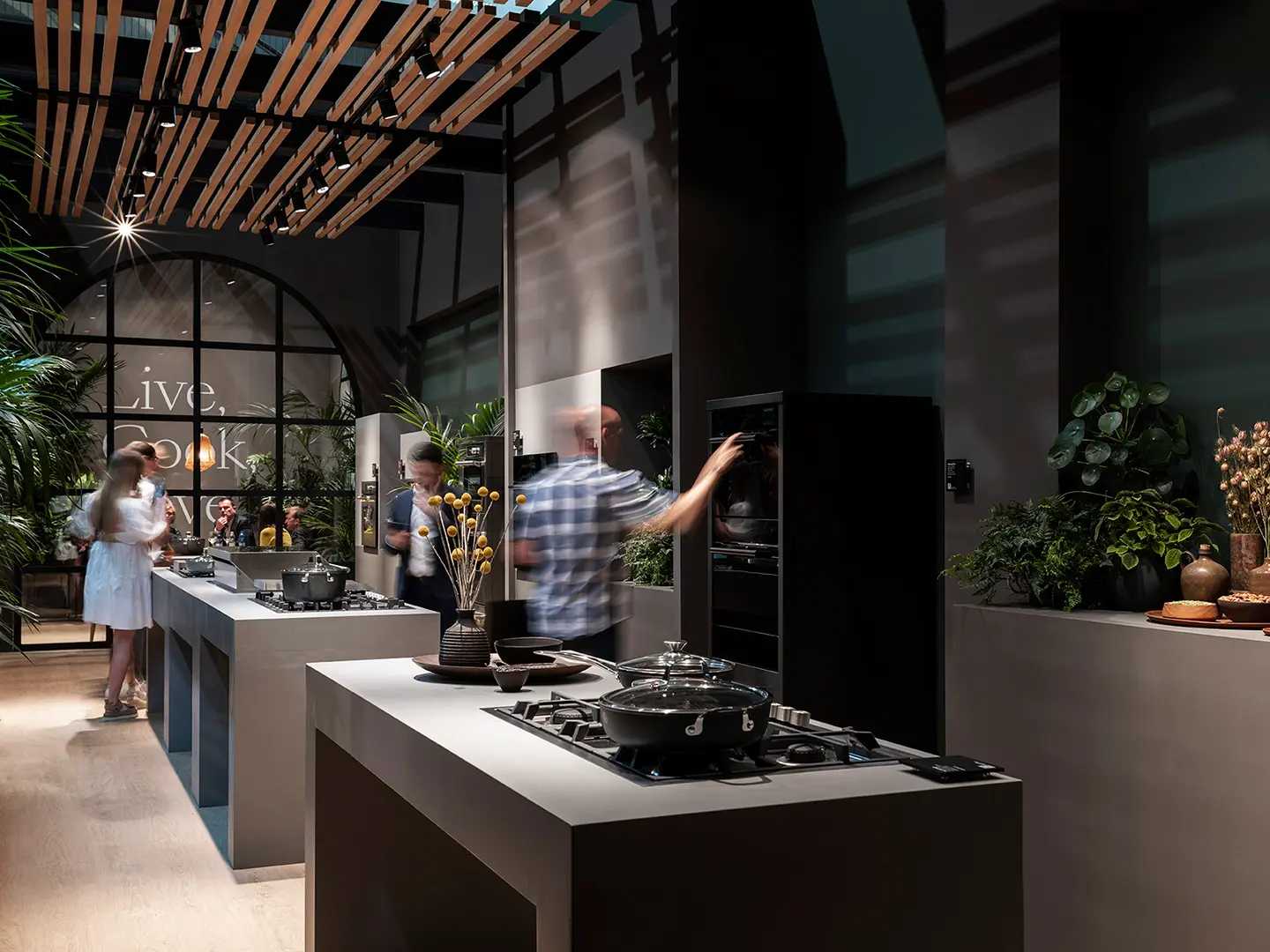 The latest from Ilve: induction hobs with flush-mounted frames, a design that maximises ease of cleaning; the built-in gas top that is an addition to the Panoramagic family, while there are new built-in induction hobs for  Nostalgie and Professional Plus – an editorial project that narrates an ethical path of sharing, respect and passion between the typical products and  biodiversity of the Prosecco and Venetian lagoon area with stories told by Ruth and Andrea, young chefs and masters of the art of reviving lifestyle and tradition.