Three books for rediscovering the value of objects
Add to bookmarks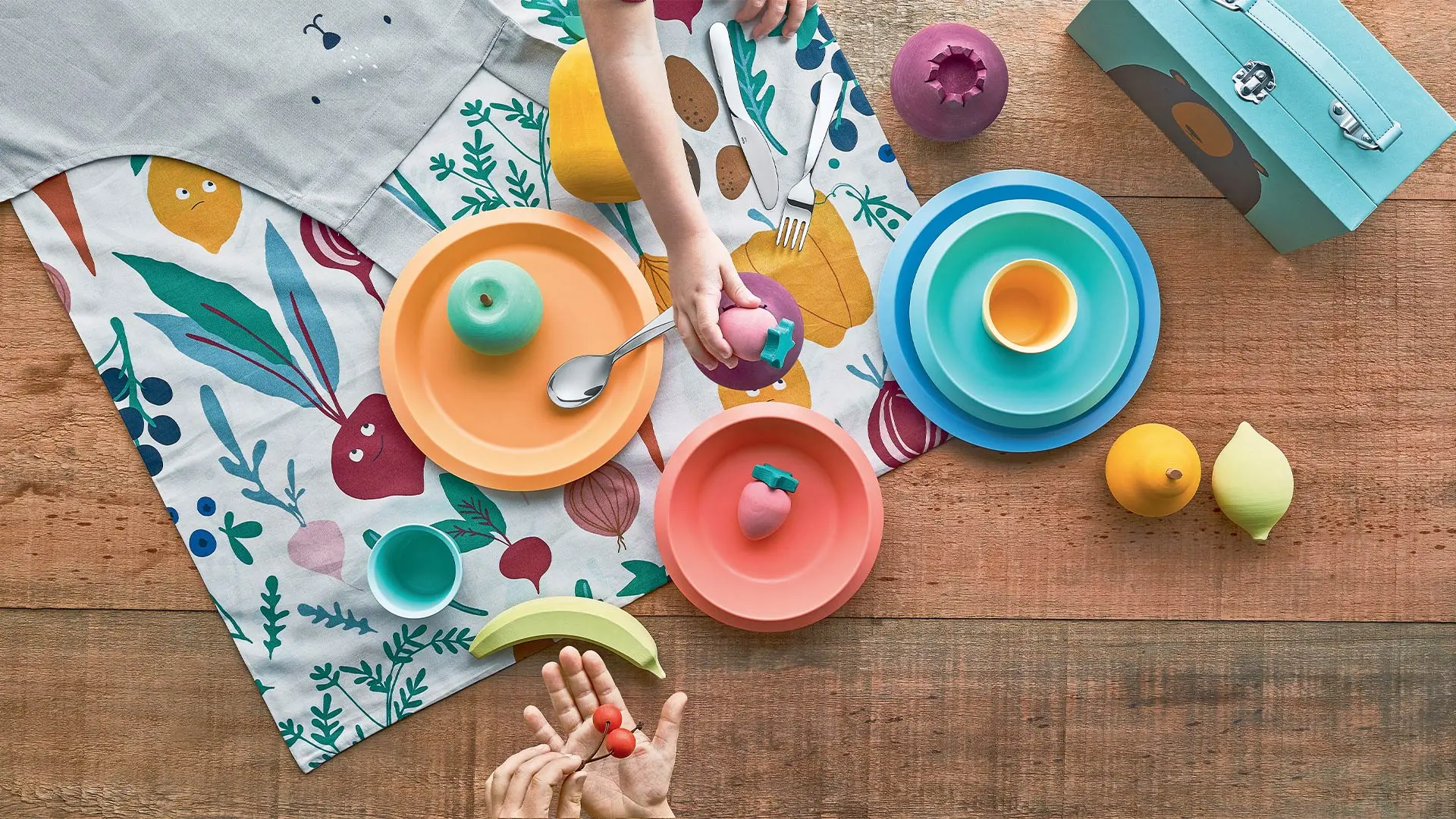 Objects should keep us company, wrote Achille Castiglioni. They speak to us, they seduce us. Three publications talk us through the beauty of things, articles, products, utensils and artefacts  
Semplici Formalità / Simple Formality
A small army of objects, functional and devoid of author's name, companions in everyday life. An Italian Landscape in miniature, to quote a famous exhibition title. These objects have been selected by the two-times Compasso d'Oro award-winner Giulio Iacchetti, in his capacity as a designer and critic, as well as a simple user. Proclaiming his admiration and gratitude loudly for the instant happiness they arouse. "Well-deserved not least in respect of their form," he explains in the introduction to his 32 objects. All lined up, from the Staunton chessmen to the Monopoly tokens, by way of plasters, plastic bags, coffee capsules, ice-lolly sticks, suppositories, Allen keys and Plasmon Biscuits.
Objects of few words, their essential design devoid of stylistic complacency or vanity. "Perfectly formed objects," as he describes them. The most authentic and powerful form, according to Iacchetti, is simple, yet with nothing simplistic about it. There are elective affinities with Munari's "good objects," marrying functionality and good looks.
Each item is accompanied by a personal reflection, because objects do speak to us, and we have to know how to listen and look in order to find out that toothpicks started out with a single point, later evolving into a dual function object, and that the Vinavil jars, which spawned an infinite number of imitations, are related to aluminium milk churns, due to the fact that the glue was produced near milk collection points, or that the  wonderful Thirties Monopoly playing pieces (featured on the cover) were only produced for the Italian edition. "Objects that are happy to exist, to do their daily work, that don't beat about the bush," as the architect Cino Zucchi says in the afterword to the book. For those who relish simplicity.
Title: Semplici Formalità
Author: Giulio Iacchetti
Afterword: Cino Zucchi
Publisher: Johan & Levi Editore
Published: 2022
Pages: 96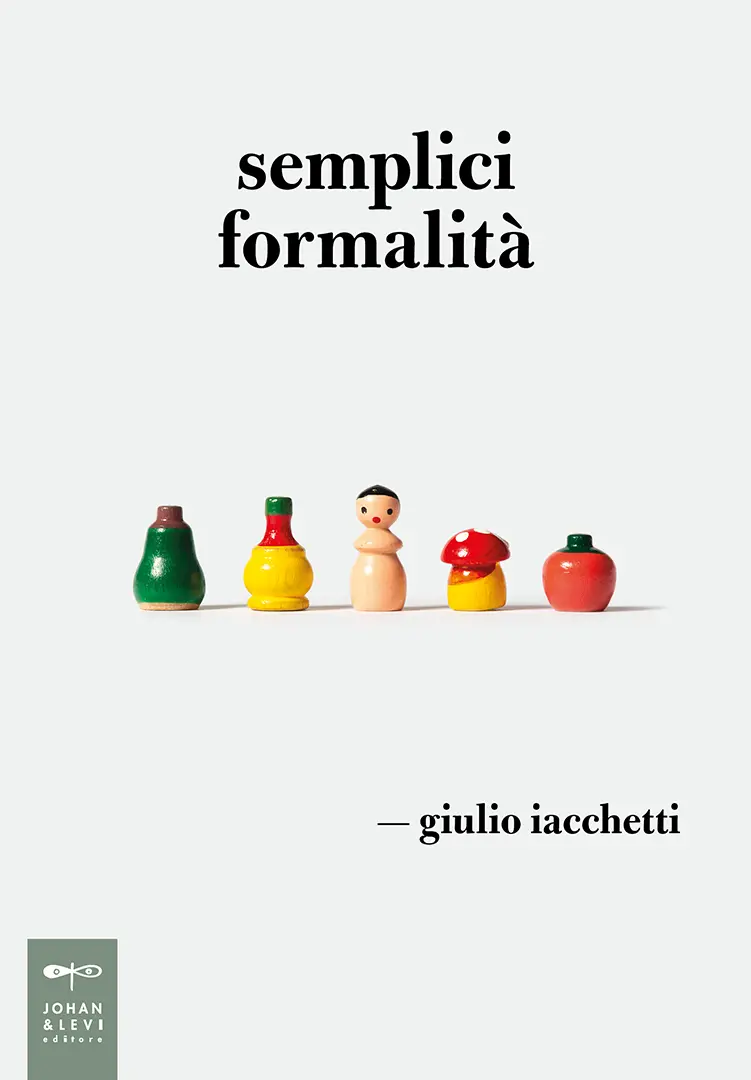 Il Design dei Piccoli / Designs for Children
Essentially a comprehensive catalogue of items designed to furnish children's rooms, and more, from birth (cots by Peter Keller, Nanna Ditzel, Nika Zupanc and Yves Béhar) to early childhood. It is actually a very interesting book, dipping into people's lives, in which each furnishing piece, accessory and plaything comes with its own image and description. Putting the spotlight on young children may seem like a recent thing, but actually has its roots in the history of design.
Designers of the calibre of Alvar Aalto, Ludwig Mies Van der Rohe, Eero Saarinen, Charles and Ray Eames, Le Corbusier, and the Masters Enzo Mari, Ettore Sottsass, Alessandro Mendini, as well as more youthful ones such as Giulio Iacchetti, Marcel Wanders and Marc Newson, amongst others, have experimented with the small and extra-small format and invented ad hoc pieces inspired by their own children's needs or just for the joy of experimenting. Innumerable manufacturers have also taken on the "child-size" challenge: from Kartell to Magis, Roche Bobois, Oliver Furniture, Petit Friture, Muuto, B&B, Knoll, and many more. Designing children's furniture takes courage and originality, but has to respond to very precise specifications: what is most suitable for a child, in what size and in what materials? All being well, the result will be a fine balance of decoration, practical solutions and playful good looks. There's no shortage of examples: from vintage pieces, often revamped to bring them up to date, to recent creations leveraging the very latest and most advanced technologies. For those who long to be children again and dream of a wonderful world.
Title: Il Design dei Piccoli. Mobili Giochi e Arredi / 
Designs for Children: Furniture, Accessories & Toys
Author: Agata Toromanoff
Publisher: L'ippocampo
Published: 2022
Pages: 256
Affetti e Oggetti
The opening words of the introduction by Carlo Castiglioni, son of the more famous Achille, are: "I was born into a family in which objects always played an important part. Wherever he was he would go up to the objects he thought most interesting and, almost as if he didn't want anybody to notice, touched them, stroked them, weighed them up, as if trying to take in their intrinsic qualities." The interesting family diary, which contains stories and memories, has been revised by Carlo and his daughter Livia, and brought to life for the reader, full of cats, delightful places and myriad objects of every kind that gave pleasure to him (Achille), such as the radio and, even more, the telephone, which stole his heart, and objects made by him.
It ranges from sanitaryware – in one photo he shows how the washbasin, which is larger than the other pieces, allows you to wash without dripping water on the floor (he was the first to think about the fact that they should be designed with the user and the context in mind) – to the TR15 hospital bed for Omsa,  awarded the Compasso d'Oro in 1979, spawned by reflecting on the social aspects of design. Along with more famous pieces, we are treated to simple toys, such as those made with tissue paper or toothpicks, and particular gifts such as the tin toy car that he retrieved from his son 30 years later for an exhibition. The stories relating to cars and similar means of transport are amusing and ironic – irony is in the Castiglioni DNA . You can carry on reading at www.affettieoggetti.it, where, as well as any material that didn't make the book, there is some special content, including an illustrated list of food-related objects.
Title: Affetti e Oggetti. Cenni di un'antropologia famigliare alla Castiglioni
Author: Carlo and Livia Castiglioni
Publisher: Maurizio Corraini srl
Published: 2022
Pages: 432