Gardening and the outdoors, expression of our irresistible urge for elsewhere
Add to bookmarks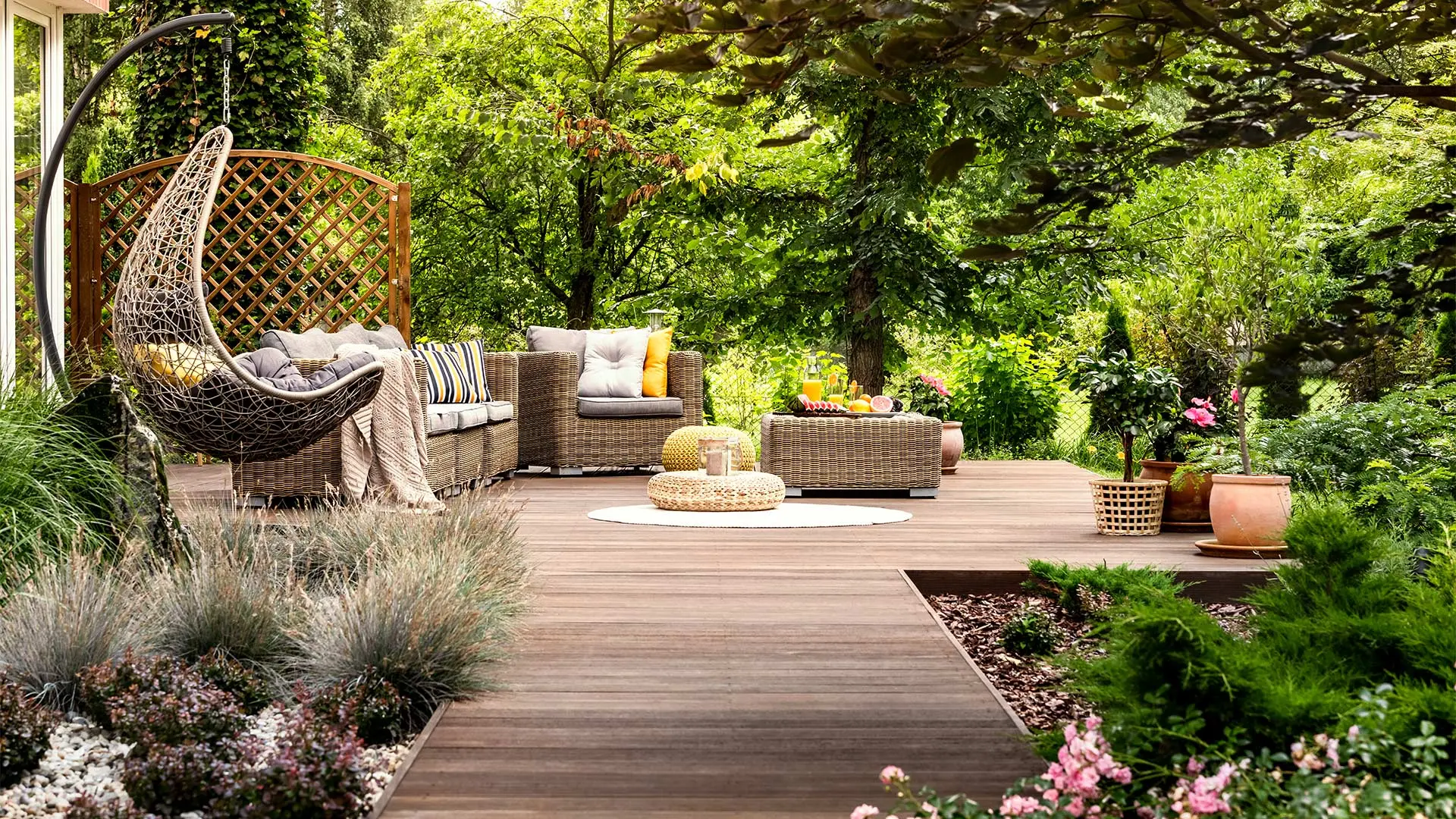 Houseplants and balcony plants are now inseparable companions and key elements of decor. The vital importance of outdoor space is clear to all, arousing passions from the feasible to out-and-out daydreaming
You may already have heard the quip that dogs are the new kids, and plants the new dogs. Bons mots, of course, but it is plain to see that alongside all those friends and acquaintances – if not ourselves! – who decided to get a pet (or perhaps gave birth to an heir of the human kind), people's passion for gardening knows no bounds.
Whether the space is a real garden or a terrace, we have learned to adapt and to make a virtue of necessity, hence all those roof gardens, balcony gardens (Lucio Battisti namechecked them in his song Perché no, basically there's nothing new under the sun) and indoor jungles.
Today we are all experts in sanseverias, succulents, cacti, ficus and ivy. I have friends who buy the finest available potting soil online, guided by the Instagram profiles of influencer gardeners who tell us how to make our hydrangeas and geraniums bloom, or perhaps rescue jasmine and orchids from the more-water/less-water conundrum that grips us on the balcony as we contemplate yet another plant that, despite our loving care and attention, has decided to jump ship and perish.
It is by now a truth well-known in these insights in which I mix interior design and social networks, that at some point the thorny issue of the pandemic crops up. Something as big as a pandemic could not fail to disrupt all our habits and beliefs concerning our experience of spaces, furnishings, leisure time, our rooms at home and also (and especially) outdoor space.
Cooped up in our homes for months on end, after baking every pie and cake imaginable, almost all of us attempted to recreate a kind of parallel, self-sufficient world, i.e., one that included the outdoors, greenery, nature. And naturally, anyone who lives or used to live in the city struggled to make this a reality. It is a point of fact that over the past two years, on property and real estate portals the "terrace or balcony" filter is one of the most-clicked-on for home-seekers.
Over this same period, social media accounts advising on how-to-manage-your-calicantus have exponentially increased follower numbers, as have purveyors of inspiration for decorating and curating homes in an admixture of exterior and interior, maximizing nature and design.
Raise your hand if, over the past two years, you haven't coveted your neighbour's kentia or an Instagram bouquet of wild (so we're told) flowers assembled by British designer Duncan Campbell-Rey in his home between Oxfordshire and Gloucestershire, surrounded by a manicured, hyperchromatic and somewhat decadent garden. After living in London for many years, he and partner Luke Edward Hall decided to move to the countryside in perfect Jane Austen style, with especially perfect timing for the pandemic as it took hold in February 2020.
If you're interested in more focused pure garden design, check out Piet Oudolf, who curates sets, gardens, and veritable urban landscapes for a client list that includes some of the biggest names in fashion and design. In the Netherlands, he and his wife Anja run a perennials nursery. His wild-inspired approach to conceiving green space in the city has become iconic, using what may be perceived as "poor" plants such as dandelion, grains and crabgrass to recreate a spontaneous kind of greenery we no longer see in our cities: full, messy, harking back to our childhood and our skinned-knee days.
After dreaming of fields that stretch to the horizon or a dream country house, we come to a fork in the road: either we come back down to earth, or we continue fantasizing on social networks and Instagram.
UrbanJungleBlog is a hotbed of insights and ideas to copy and reproduce in our humble dwellings, its photos always bright and full of greenery, walls embellished with wallpaper or #pantoneoftheyear-grade colours, and yet it's by no means complicated to try your hand at a bit of garden design on your own balcony or around your windows, following tips on an account that, just to confirm the trend of the last two years, also links to a network of courses (@domestika) and has spawned a very photogenic book (@planttribebook).
Moving on but not too far, we allow our feet to lift ever-so-slightly off the ground with Landscape_idea, a name that is a veritable promise, a recipient for ideas and insights ranging from classic Americana backyard style to a South of France poolhouse, featuring terraces that may be more modest in size but take full advantage of all available space to become a city retreat when fate prevents us from heading out of town of a summer getaway.
The last two accounts definitely tend more towards fantasy, kicking implementation into touch to provide inspiration for the eyes and the soul, transporting us to where we would like to be this early summer… Interiorblink offers views of hills, gardens at #goldenhour, infinity pools and hyper-manicured climbers, interspersed with voluptuous furnishings ranging from outdoor sofas to cozy wicker armchairs and loungers in perfect vintage-summer colours. 
Outdoors, little is more inspiring than a swimming pool. Style, opulence, John Cheever's short story The Swimmer and the movie starring Alain Delon and Romy Schneider, La Piscine (yes, okay, and Guadagnino's remake), confirm the allure of the (private) summer swimming pool with its evocative colours and sharp geometries. Pooldesign_inspiration is the perfect account for swimming, hopping from pool to pool just like the main character in Cheever's short story. And for the truly lucky ones, all this awaits in real life, perhaps on a David Hockney canvas.