A "urban repair" approach to redevelop a railway yard in Rome
Add to bookmarks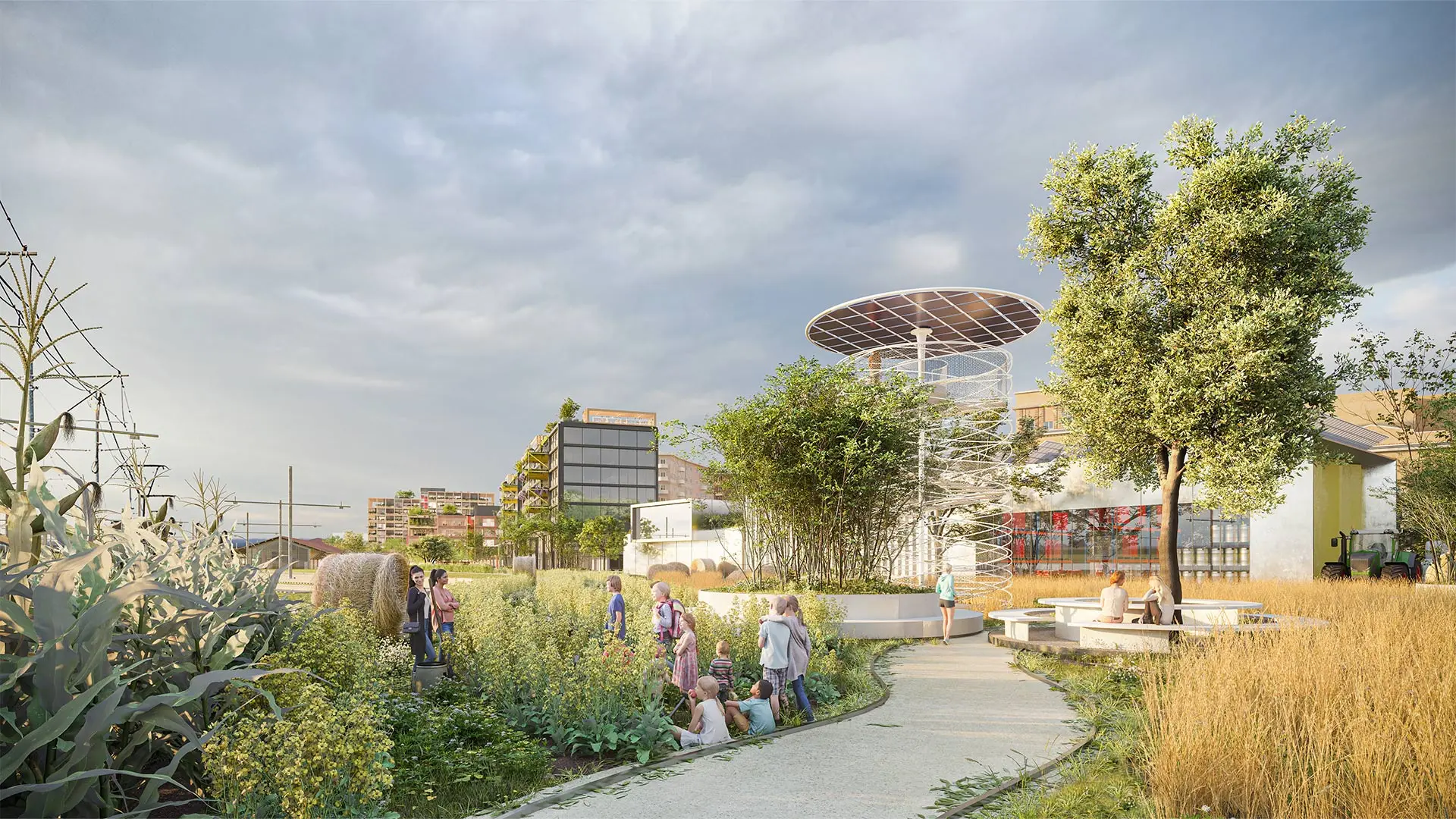 Campo Urbano is the winning proposal of an international competition for the redevelopment of a disused railway sites within Rome's Tuscolana district into a carbon-negative, circular 'urban campus' to improve social mobility and connectivity
When urban regeneration fosters education, professional development and sustainability, it is always a win-win both for the city and its community.
Combining all these elements is Campo Urbano, a proposal to transform disused railway sites within Rome's Tuscolana district via a meaningful 'urban repair' approach.
The project, winner of an international competition launched by city authority Roma Capitale and FS Sistemi Urbani in collaboration with C40 Cities' global initiative 'Reinventing Cities', sets out for the redevelopment of the site, into a carbon-negative 'urban campus', designed to improve social mobility and connectivity within the neighbourhood.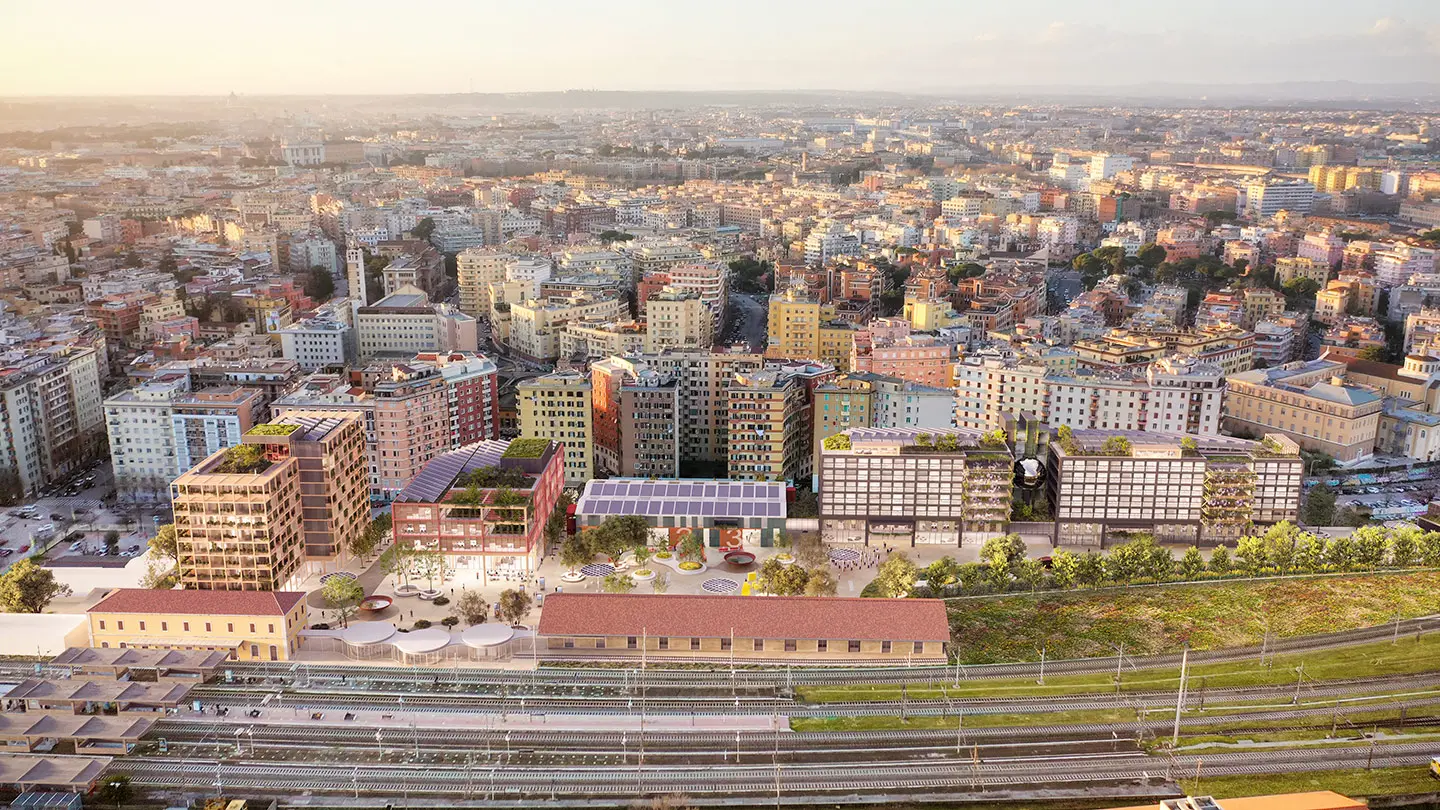 "I'm from Rome myself, and in this plan I can see a reflourishing of my home city. It can become the catalyst for doing things differently on a larger scale," tells us  Tommaso Franzolini, Associate Director at AFK, the London-based architecture practice behind the proposal, along with Italian developer Fresia.
"Working with an international team of engineers supported by Fresia's decennial expertise on the field in Rome was fundamental to the creation of Campo Urbano. We like to call it a global-local team," Franzolini explains.
The multinational and interdisciplinary group will work on the 24,000 square metres former railway yard redevelopment (an area owned by the FS Italiane Group and approximately valued at 12.6 million euros) adopting a highly flexible and multi-functional masterplan. The design phase is starting just now and the project will gain its momentum within this year.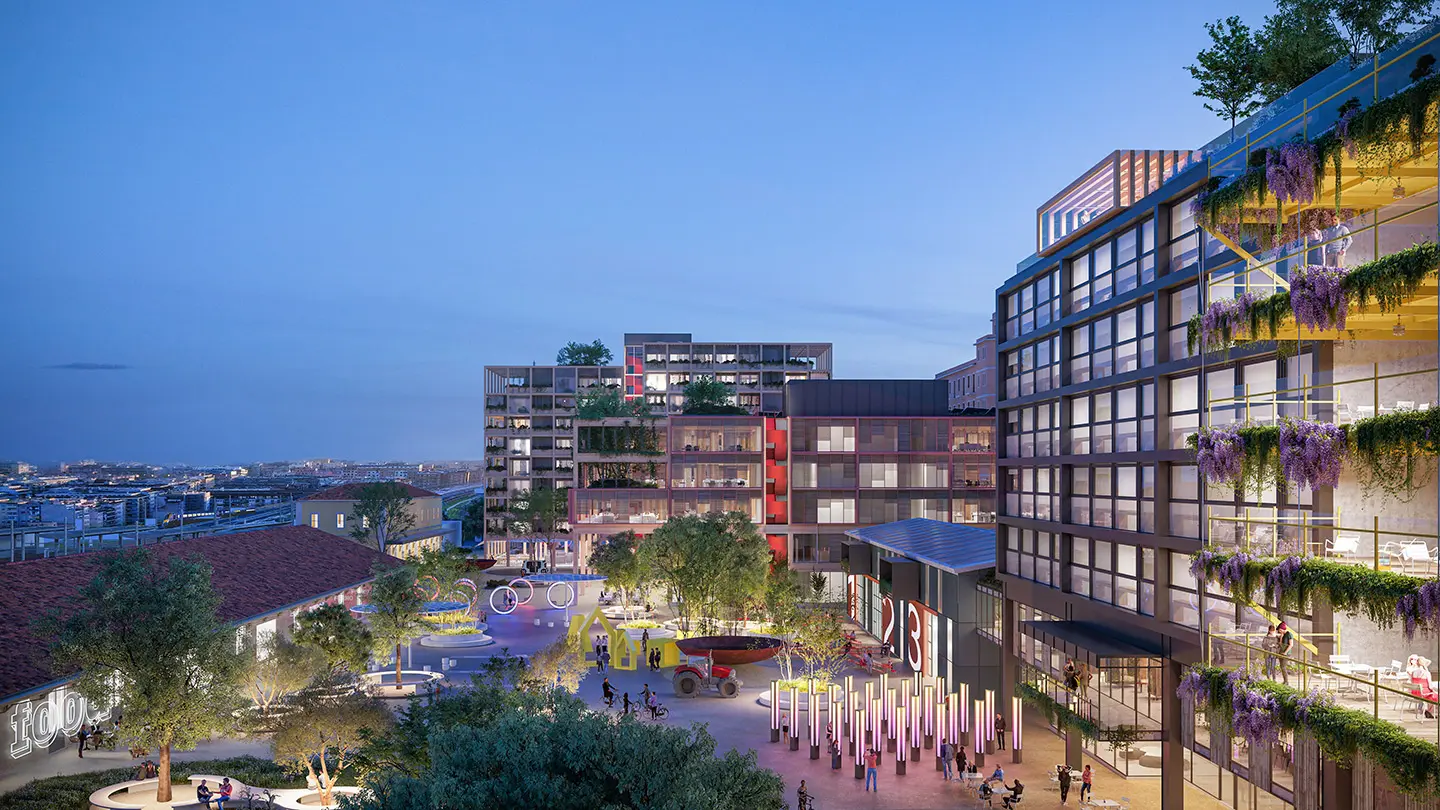 Promoting social experiences
An essential aspect of the winning proposal is its approach to circularity. With a 'retrofit-first' approach, whenever possible, Campo Urban will embrace the renovation of existing structures as a way to live up its sustainability strategy and eventually become LEED neighbourhood Development certified.
"From the beginning our objective was to repair what is currently a scarred infrastructure in the dense urban morphology of Rome," he adds. "We saw a great potential in this area because it's both accessible by train and the metropolitan line, and we could work with the modular buildings on site to transform what's already there."
Home to mixed-use residential buildings, office and retail spaces, a student accommodation, an hotel and an energy centre, the new site will be designed to link seamlessly public areas with the private ones, maintaining the flexibility to accomodate a variety of uses and facilitate social experiences and connectivity throughout the neighbourhood.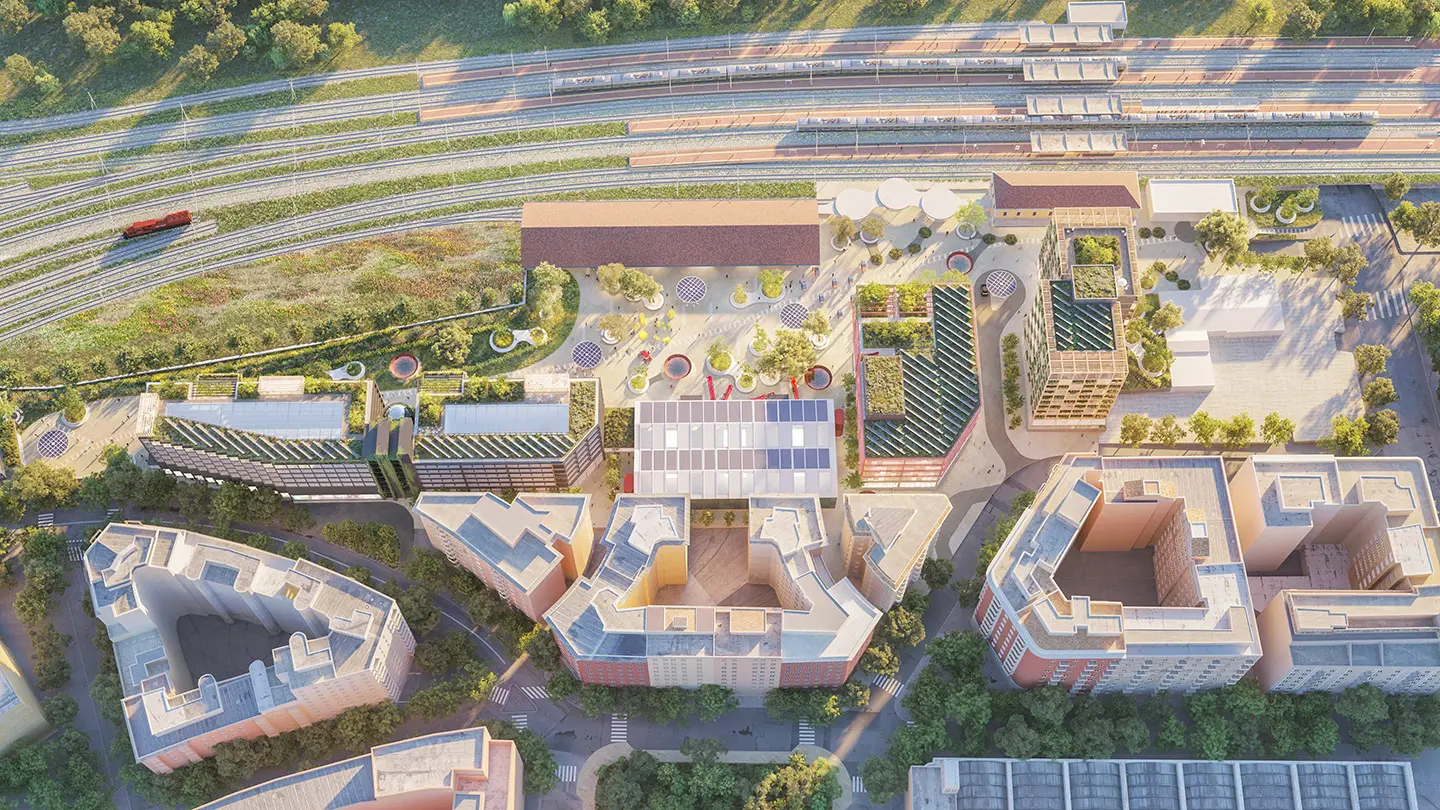 The new, fully-modularised spaces will be designed with a diverse community of residents, professionals and students in mind, that will enliven the streets of the campus and participate in other social activities on the grounds, explains Franzolini. "We are looking at the creation of courtyards and other interesting inventions like customisable balconies that will become bioclimatic atriums for people to meet up. We value the idea that buildings should 'breathe'."
Crucially, the new campus aspires to be car-free, promoting the 15-minute city model to improve circulation and  optimise mobility.
"We are happy about the possibility of focusing our efforts on the public transport connections to the area," says the architect. "The redevelopment of the closeby railway station will work both on the quality of mobility and the sense of arrival in the place. We sat to create a civic heart on front of the station that will become a really interesting mix of new buildings and green areas."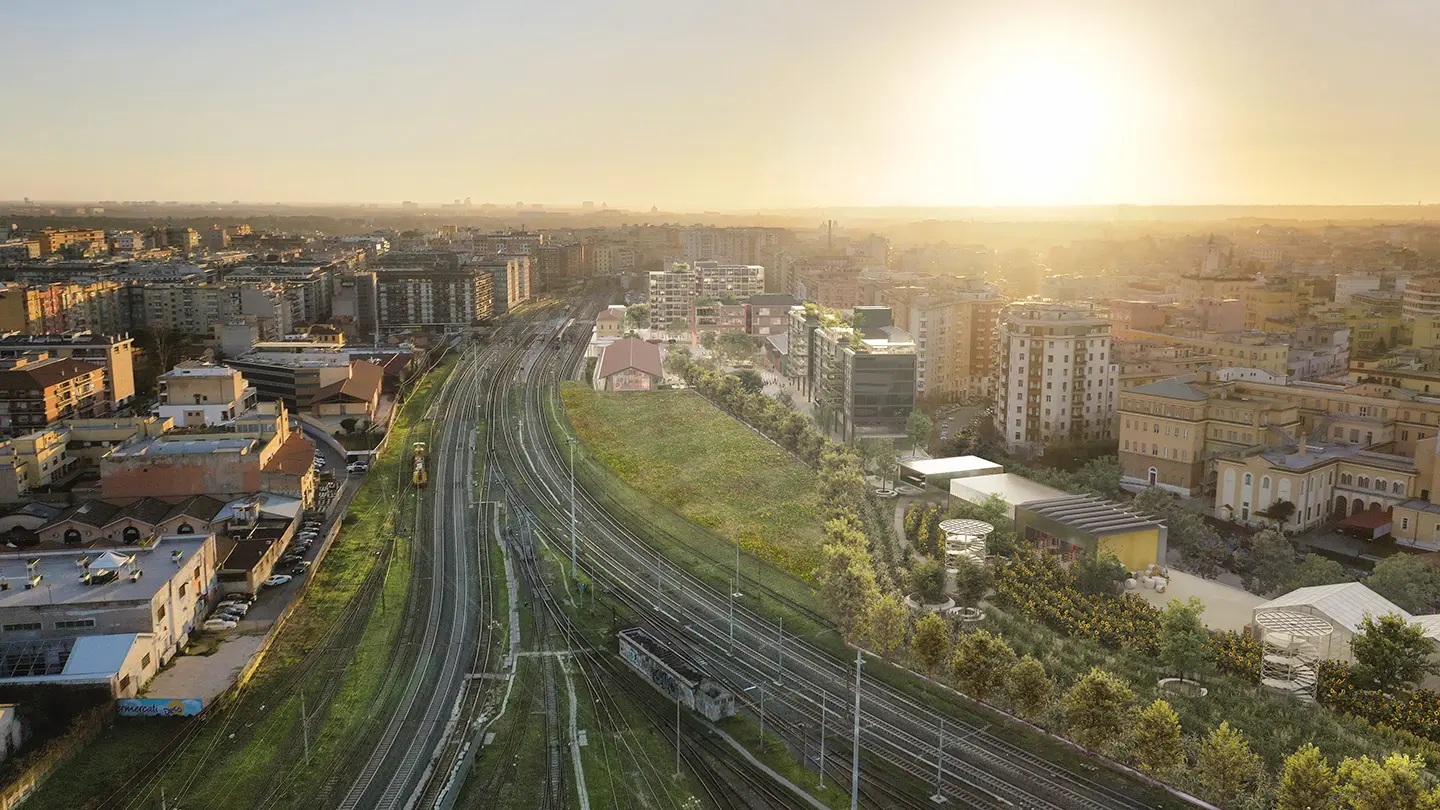 Integrating the green
In line with C40 Cities' mission and vision, Campo Urbano follows the key principle of decarbonisation to hit the target of a 3.4% carbon negativity, meaning that the development will absorb more CO2 emission than those produced.
"We want to limit the use of carbon offsetting as much as possible, therefore 90% of the carbon reductions are done on-site." explains Franzolini. "We are trying to be a zero-energy district, meaning that 100% of the building electricity will be from local renewable sources."
In this sense, great consideration has been taken to protect and enhance the local environment, with a linear-shaped park running through the campus, that will help to improve biodiversity, air quality and access to green space.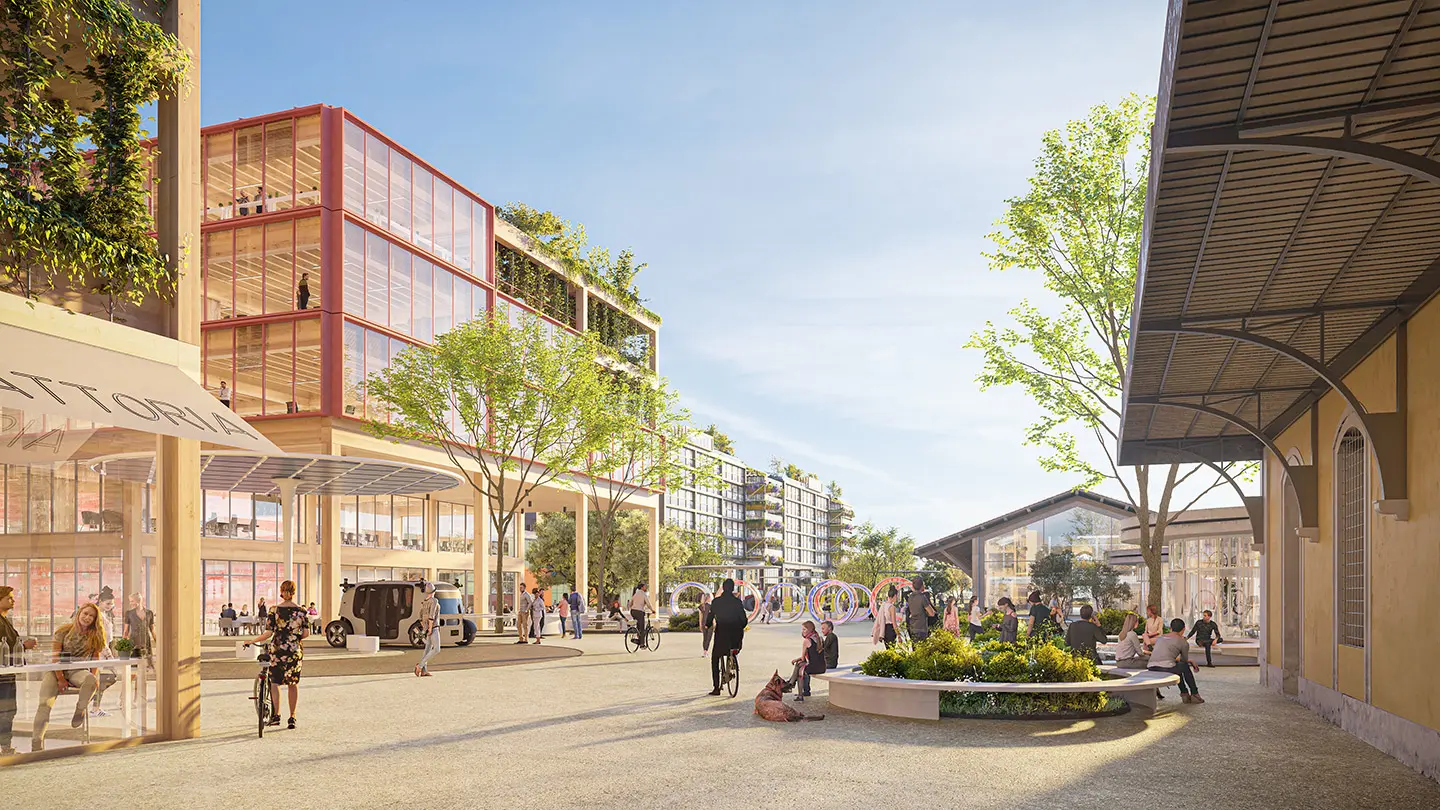 This proposed green infrastructure plan will also integrate clean energy resources planned for the site, set for hitting carbon reduction goals and creating new opportunities for green jobs to support economic recovery within the local community.
Franzolini concludes: "Our vision for Campo Urban is a place for social and technological innovation where infrastructure, architecture and public spaces interconnect to foster new urban experiences for the wider neighbourhood and the city of Rome as a whole, with the potential to become a new paradigm of sustainable development."