Technology and furniture to improve living spaces
Add to bookmarks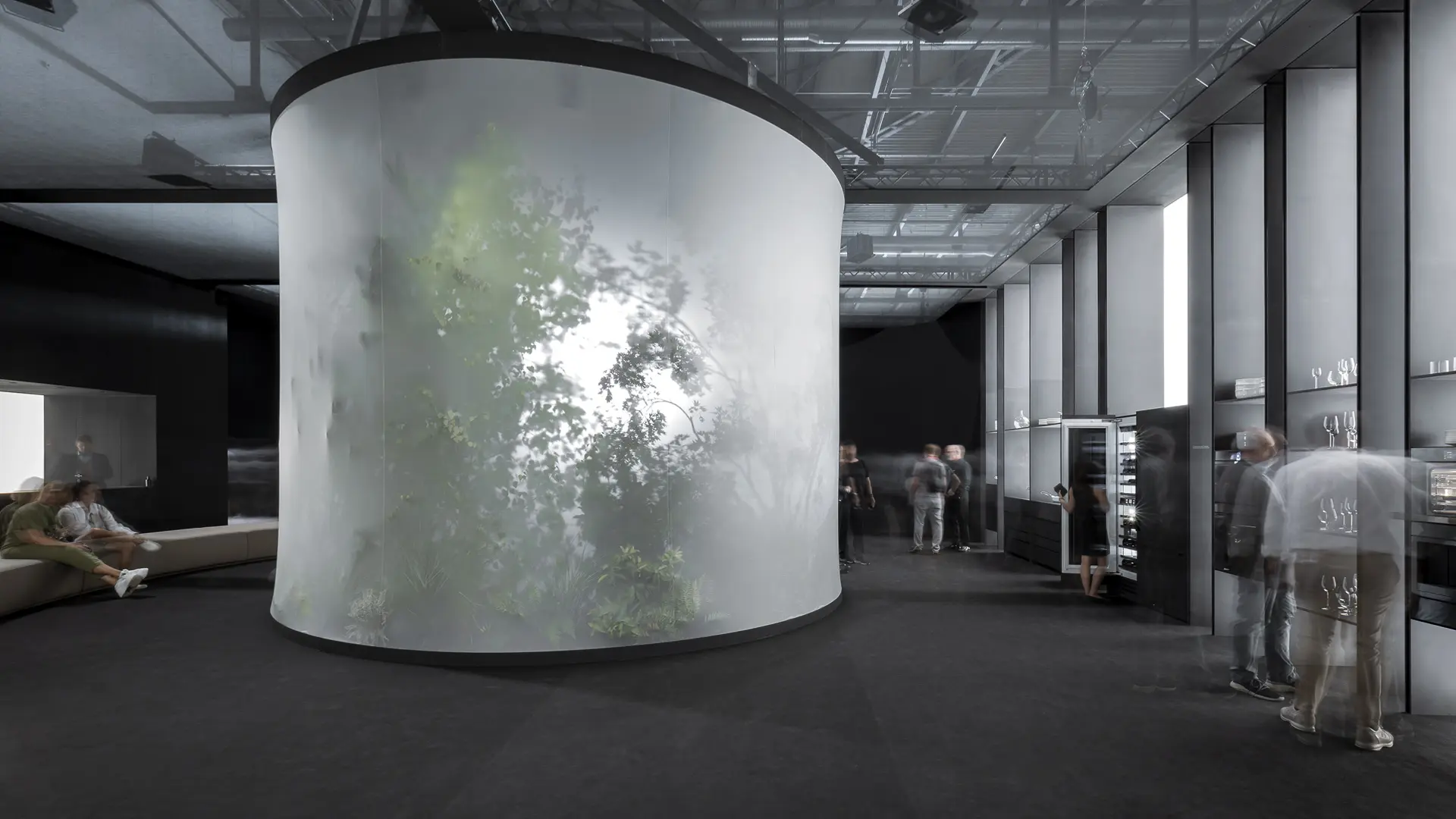 Elegant solutions emerge from blending technology and furniture, leading to products that improve both individual wellbeing and that of the world we live in
As one wanders around the pavilions of Salone del Mobile, technology is a discreet but constant presence. Apps and voice recognition are obvious examples, but it goes beyond this to how companies are improving the very essence of the home environment through the skilful blending of technology and formal elegance.
Technological applications in living spaces are far from uniform, but they do share the common thread of improving people's public and private lives, their work and leisure time. Perhaps the first element that catches most visitors is the persistence of the pandemic, but not the pandemic in the strict sense of the disease. No, the pandemic in the sense of how it has forced companies to change and to grapple with the aftermath, making them reflect and creating opportunities for exciting, innovative solutions.
Caimi Brevetti, a leading European producer of soundproofed panels, is displaying a series of its products that have been designed specifically to help make indoor spaces healthier and improve the wellbeing of the people who use them.  Its flagship products are obviously given due importance, along with a new range of public seating options that use Snowsound Fiber sound-absorbing covers to actually reduce noise levels to create a more enjoyable environment. But perhaps one of the most intriguing projects is the new Teleta lamp by Alessandro Zambelli. The design uses the upward airflow caused by the heat emitted from the light source to channel air through an anodized filter with silver ions that actively breaks down the bacterial load. This is a superb example of innovative design that reuses energy, while improving air quality.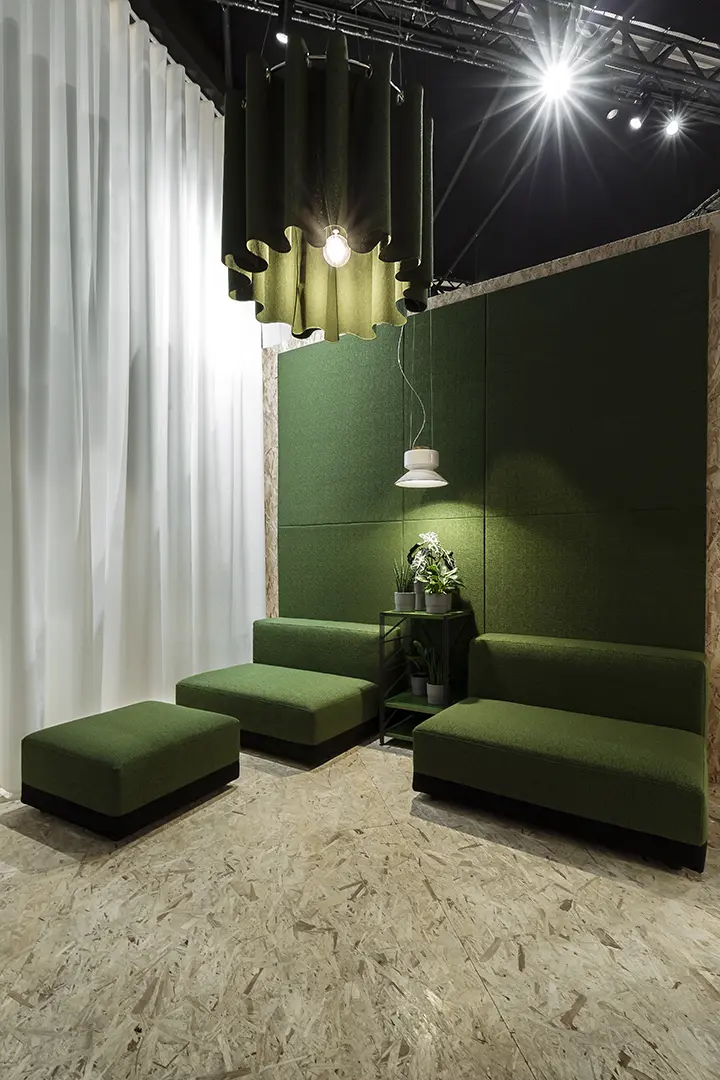 Other lighting innovations are also on display. For example, Artemide has a series of innovations built on Integralis technology that uses UV light to sanitize environments. This Integralis technology is connected to the Artemide app and installed in a few light fixtures, notably Discovery by Ernesto Gismondi.
Lithea is a company from Sicily that specializes in using stone to produce lively, vibrant surfaces. At Salone, it is showing off a new lamp in both wall-mounted and table versions. The Isola Delle Correnti design by the Martinelli Venezia practice has integrated touch technology for turning on and dimming the lights. It is an example of combining simple technology to a solid material – stone in this case – so it lights up and bows to our needs.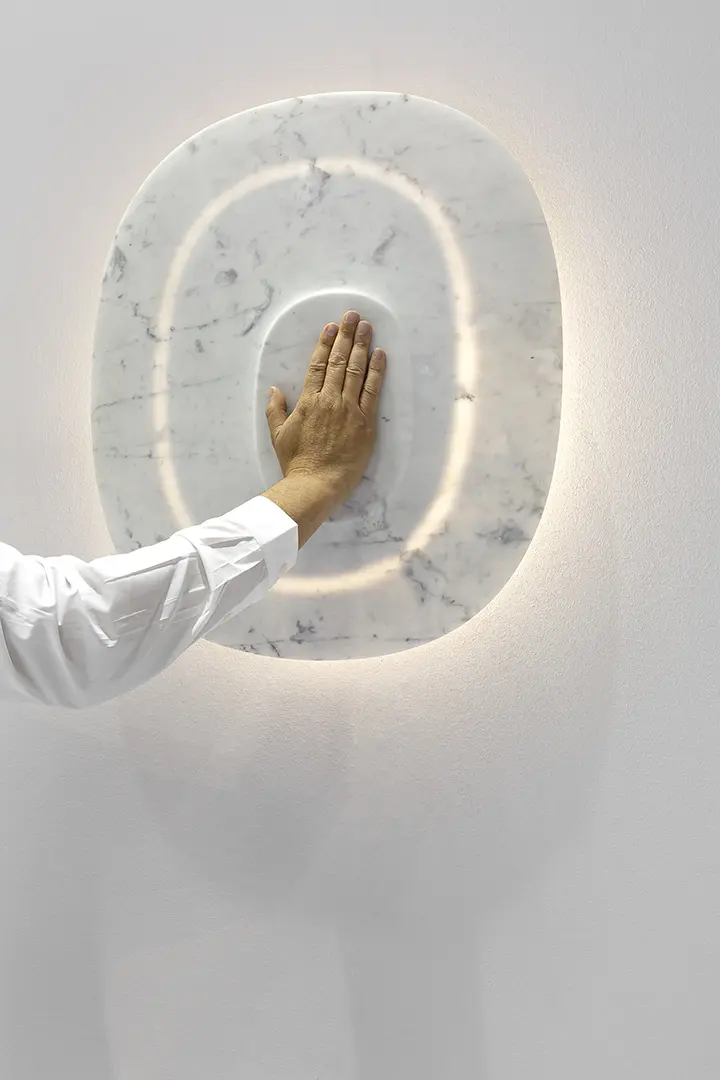 Shifting into the world of the kitchen, technology becomes part and parcel of the whole experience of preparing and enjoying food. An emblematic example is Siemens's new oven with integrated Alexa voice recognition that makes it so simple to control the temperature, open the door, adjust the time and, in general, use appliances without lifting a finger!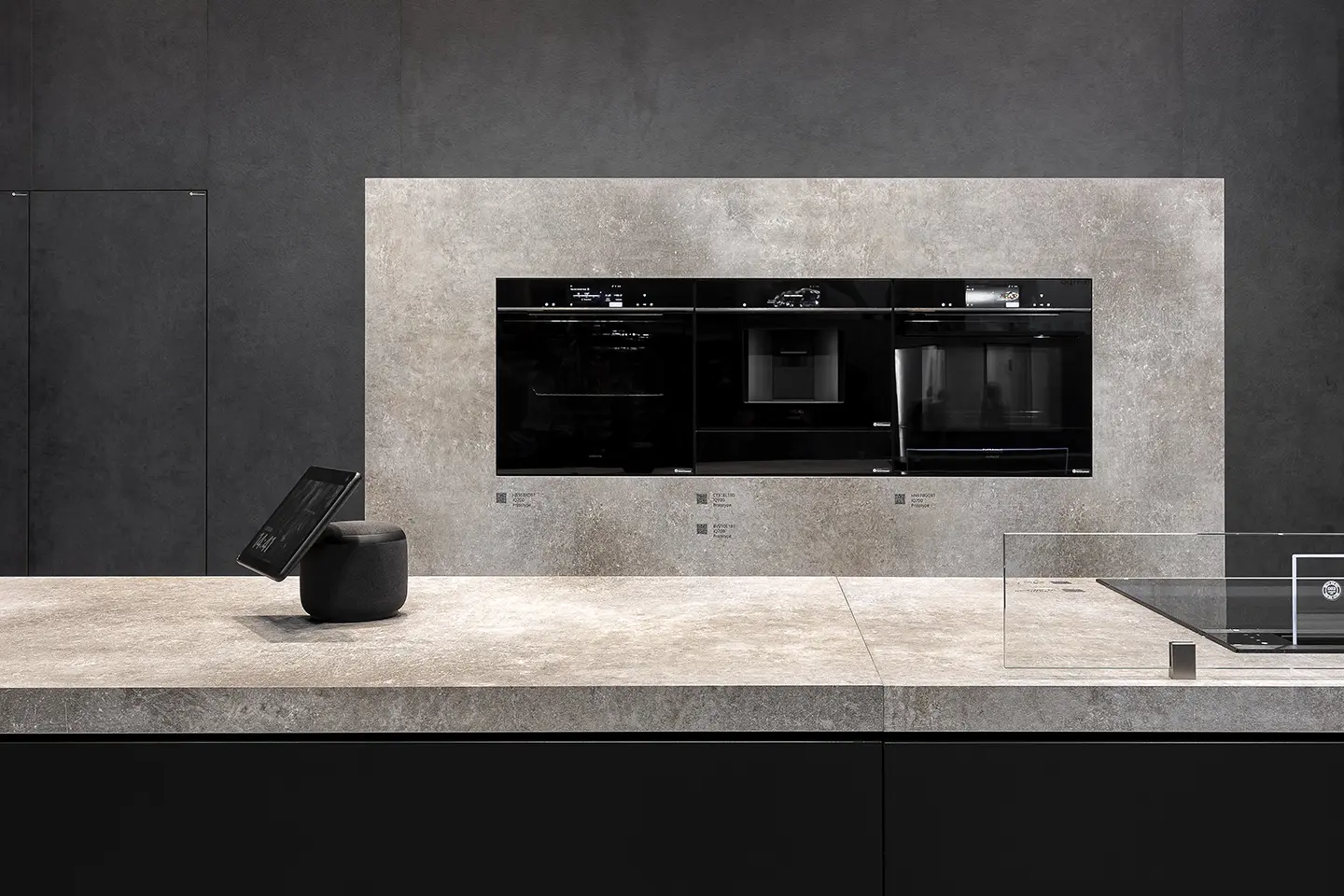 V-Zug is a Swiss home appliance company with a truly elegant pavilion designed by Elisa Ossino. Its latest technologies are on display in a space where nature becomes a crucial part of the technology itself. One of its products, RefreshButler provides a very practical solution for looking after delicate fabrics by making it possible to dry and disinfect them right inside the wardrobe.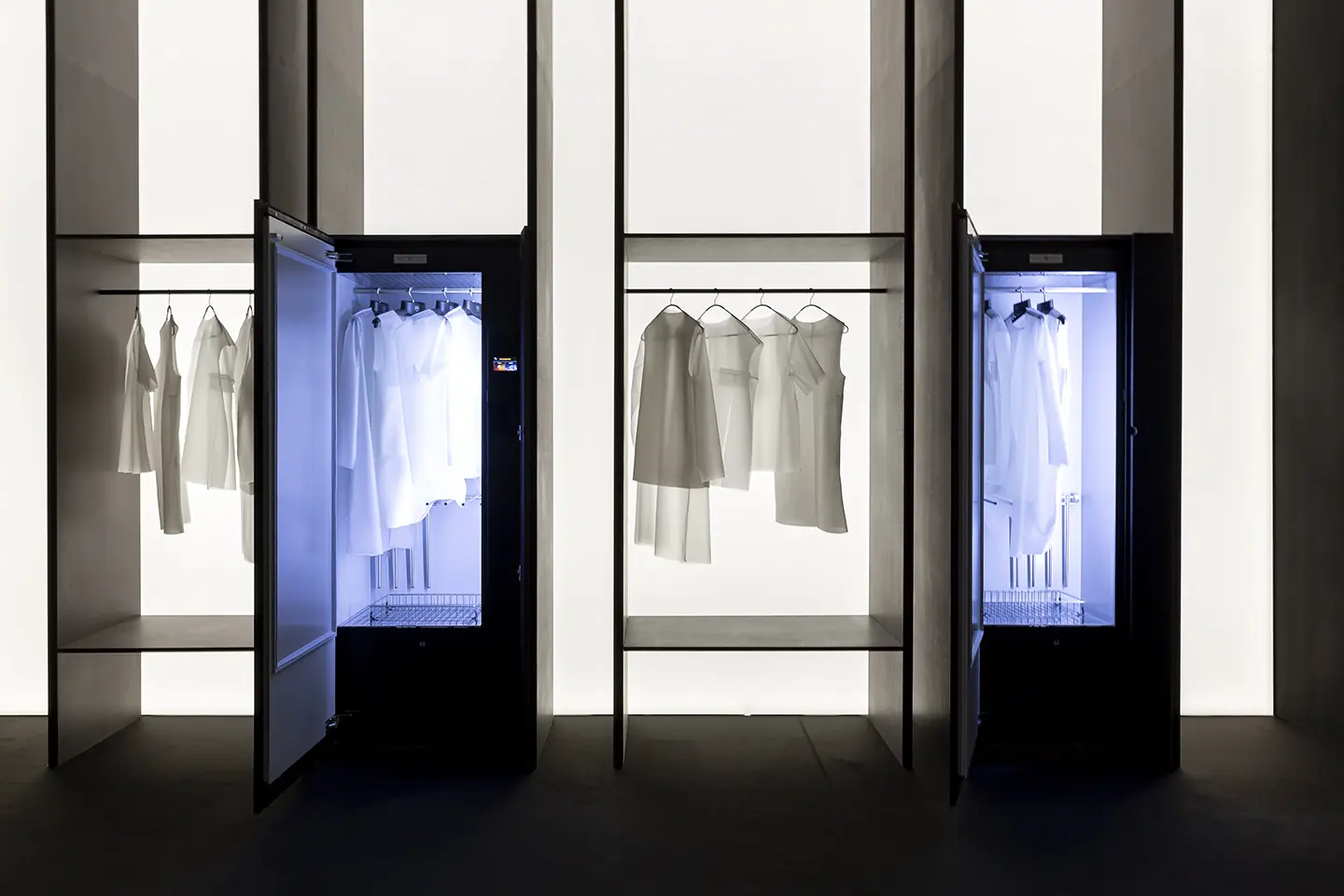 Sustainability is a key concept in all this use of technology as companies seek solutions that reduce their impact on the environment. Working with Philippe Starck, Kartell has already used artificial intelligence to create a chair, but now the latter has taken another step forward by reducing the number of moulds and the amount of material required for a range of stools. Using a single mould, A.I. Stool Light can actually be used to produce 3 separate stools from a sustainable polymer. As technology has become so pervasive, new products with reassuring, traditional aesthetics have gained renewed importance. The Papà chair is perhaps the epitome of this, almost an emphatic statement about the need for reassurance
Maria Porro once said Salone del Mobile builds bridges and, if this is true, it certainly holds for the connection between technology and furniture, which is making products more sustainable and safer, thus improving the quality of our lives.