Still lounging around
Add to bookmarks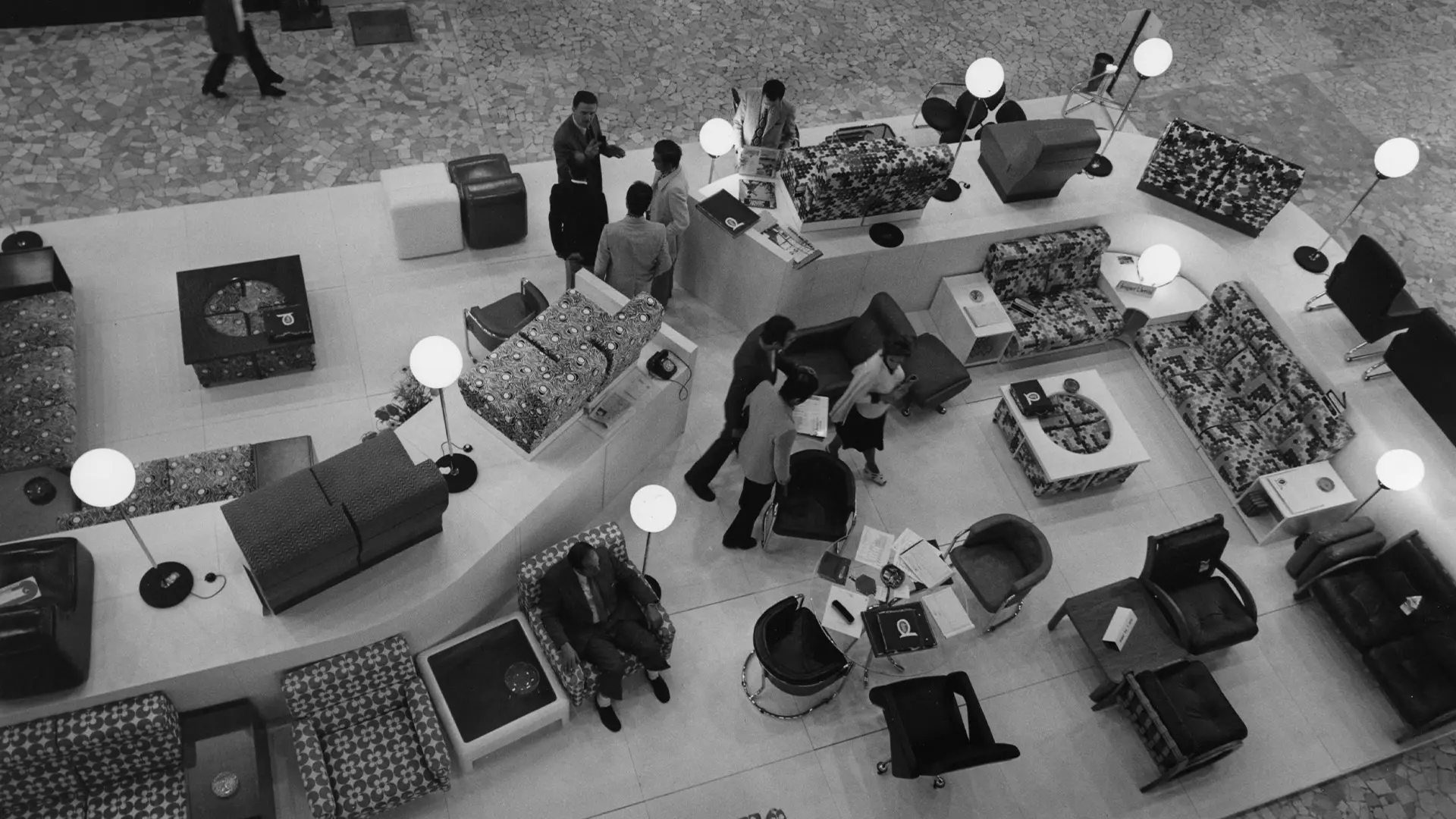 In the run-up to the 2022 Salone del Mobile.Milano this June, we continue our journey into the past with previously-unseen images of sofas, armchairs and upholstered furniture from the Fondazione Fiera Milano Archives
When the time comes to "set up home", some furnishings are simply not up for discussion. Even the most well-assorted couples can dig in their heels... after an engagement idyll when they both dreamt about the very same car, vacation, and vacuum cleaner. The number one item is the sofa. The sofa is the true king of furniture, considering how much time we spend lazing about on it, especially during the forced confinement we've been subjected to over the last couple of years. The sofa is a "litmus test" for lovers: what's it to be? Wide, low, with an island, reclining, minimal, leather, velvet, with removable covers... a veritable minefield! Once upon a time, homes came with both dining room and living room. Today, without ever really choosing it, we've reduced our living space and yet the sofa still holds its own against the assorted competition of poufs, benches, cushions, sofa beds and Berber-style mattresses (which, after the age of sixty, entails greeting guests lying down, not out of rudeness but because it's almost impossible to scramble back upright) that have tried and failed to undermine the sofa's hegemony.
We write king, but of what kingdom? The kingdom of upholstery, of course.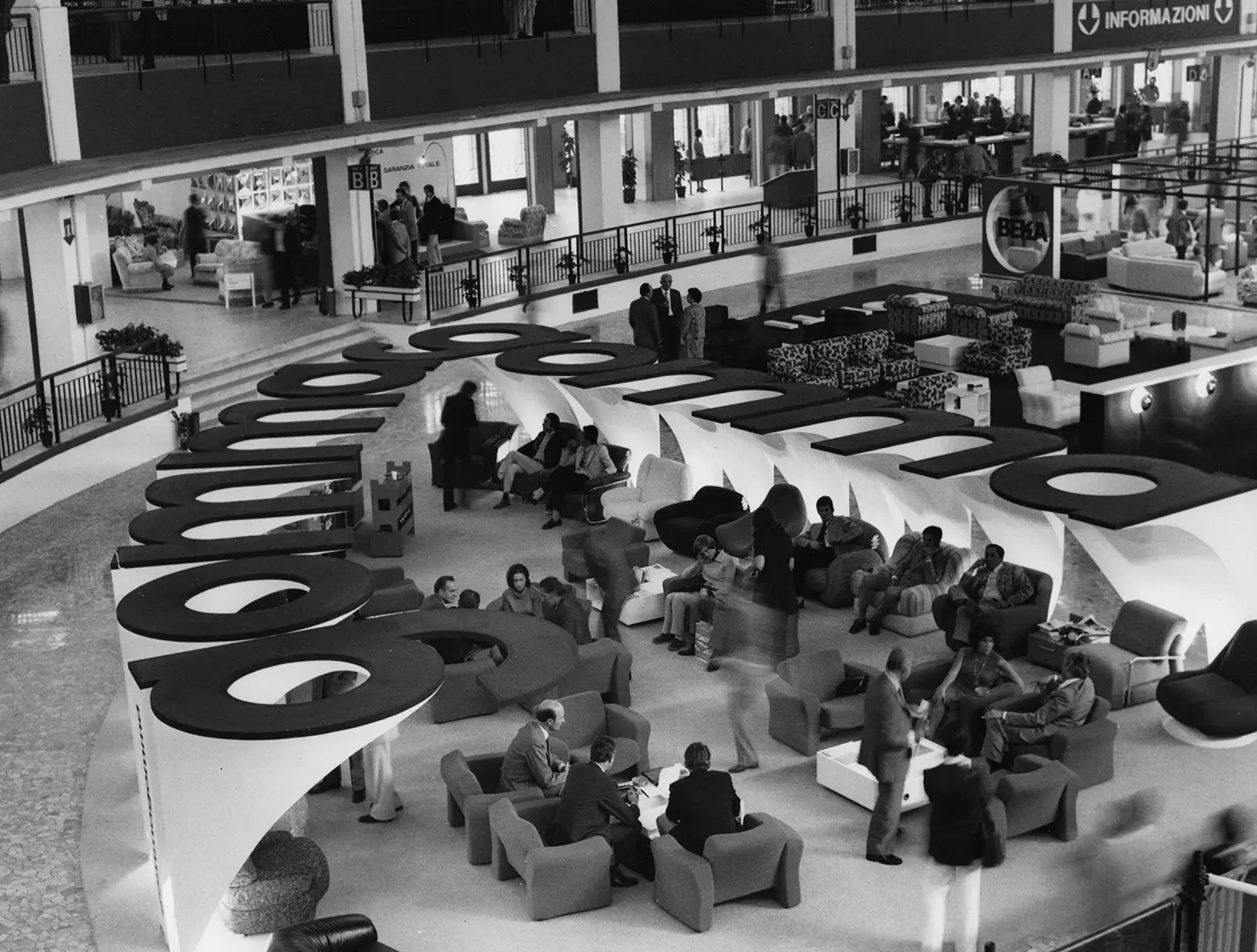 "Upholstered" happens to be a word that, in onomatopoeic terms, has never appealed to me; it's never been simpatico. On the contrary, it reminds me of the sandwiches Poldo Sbaffini, an equally unpleasant character, greedily gulped down, or the 1980s shoulder pads we wore to mimic the Grace Jones look, in my case, given I'm 160 cm short/tall, to rather comic effect.
My off-kilter interpretation is offset by the explosion of softness, fluffiness and elasticity in shapes that, from the mid-1950s onwards (when polyurethane foam, the undisputed driver of a revolution in this segment, came to market for industrial use) has characterized companies' and designers' flagship output. This innovation raised the curtain on a whole new world we will be delving into, including living room conviviality outdoors, defying the weather and a wide range of temperatures.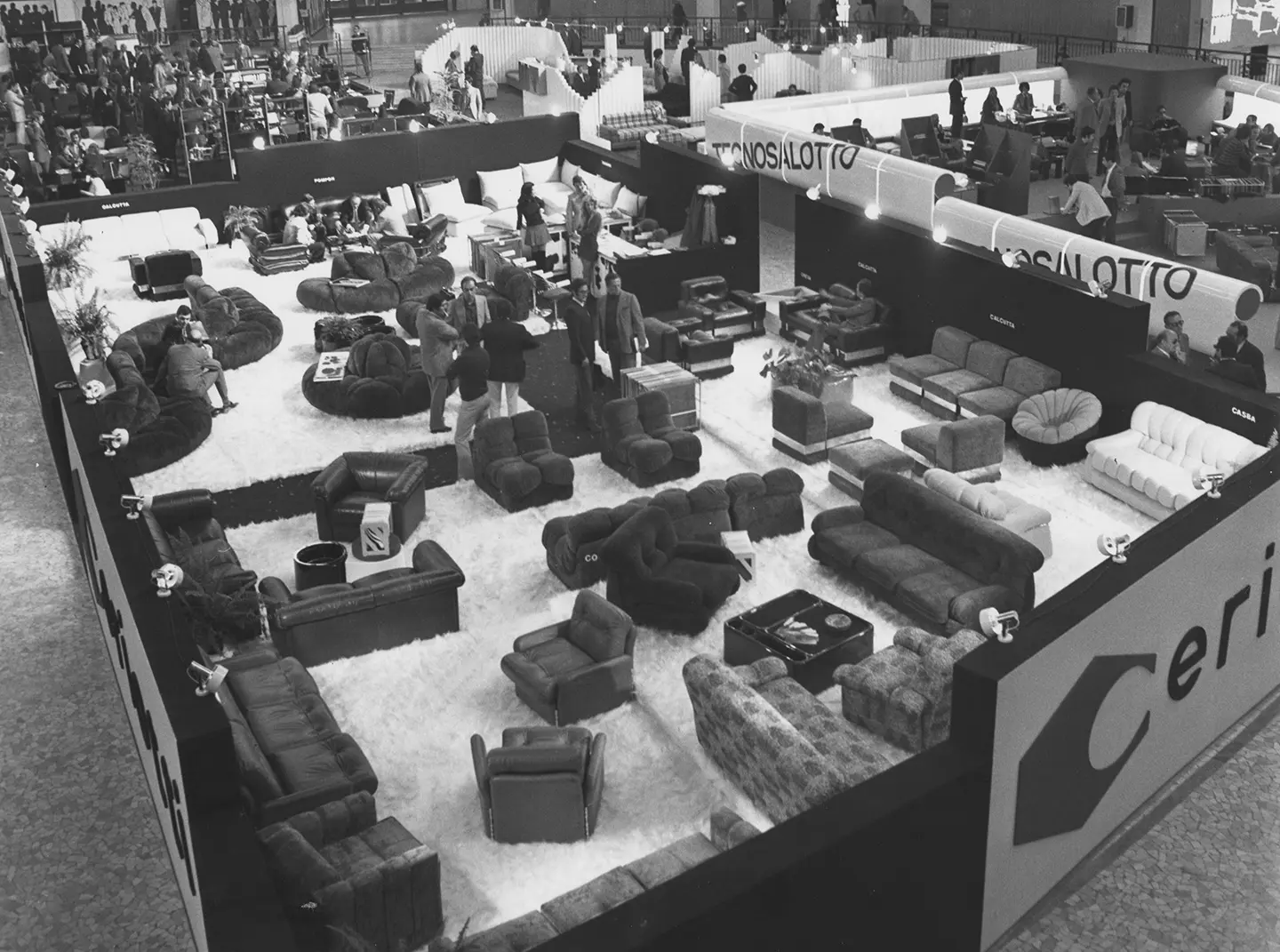 Many districts in Italy compete for the crown of this segment. However, they all share a plethora of strengths in common: research, innovation, the to-and-fro of experimentation, high quality materials and, last but not least, design.
Fifty years ago this year, the cover of the catalogue for "The New Domestic Landscape" (an exhibition at MoMA in NYC, to which Italian makers owe so much even today), curated by Emilio Ambasz, featured "Pratone", seating sculpted from a piece of polyurethane foam, made by Gufram and designed by Ceretti, Derossi and Rosso in 1971. I doubt there's a child alive who wouldn't "dive in" to its welcoming green blades. Despite being long past preschool age, I'm at the head of that particular line.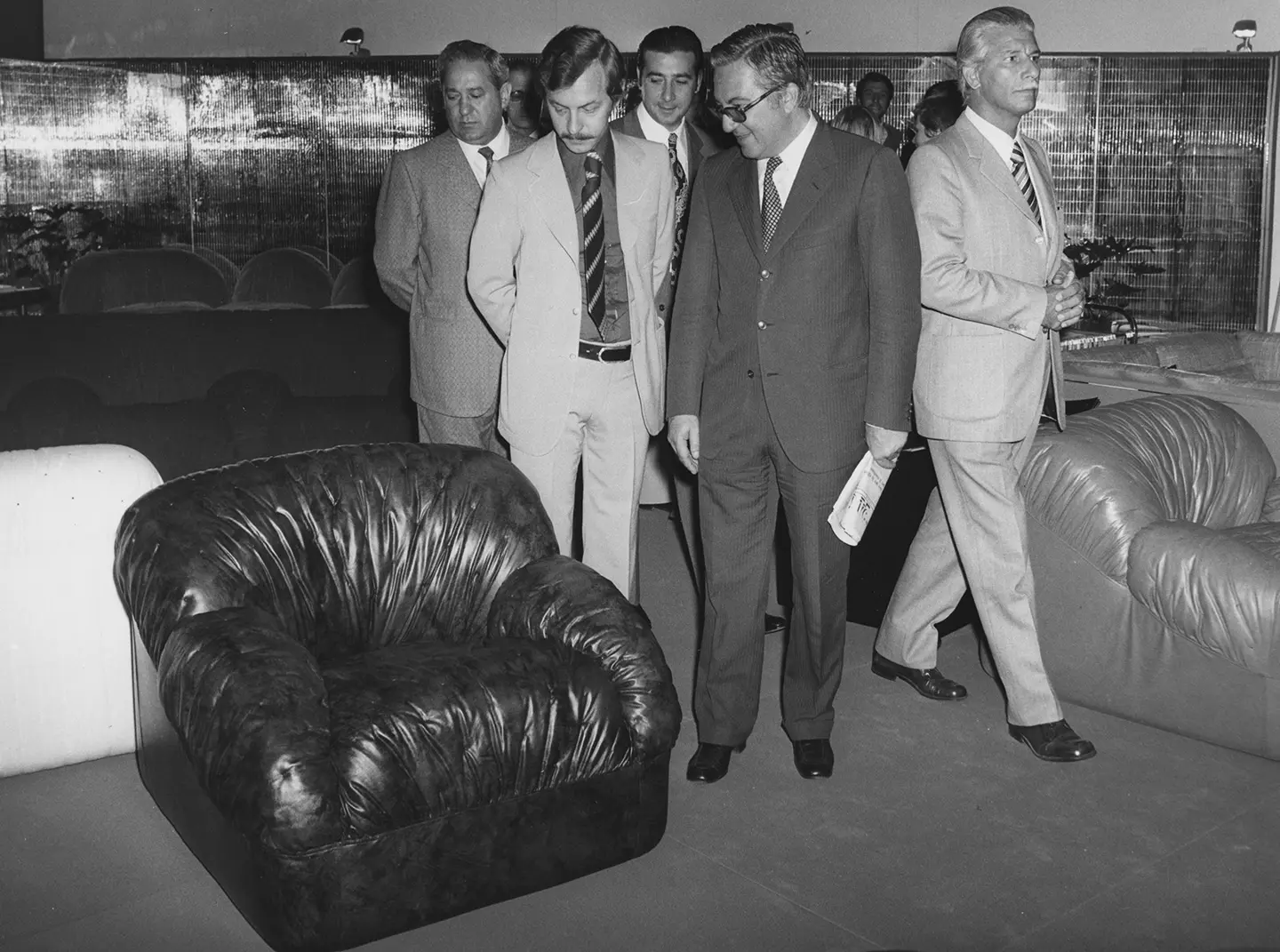 Living rooms may be less common than they once were, but we strenuously defend our island where we rest our tired limbs at the end of the day, in a piece of furniture that makes us feel like a clutch of Easter eggs in a chocolate nest, idly thinking perhaps about the upcoming Fair and all the latest developments set to be unveiled!