SaloneSatellite and Rinascente: design starts over from young people
Add to bookmarks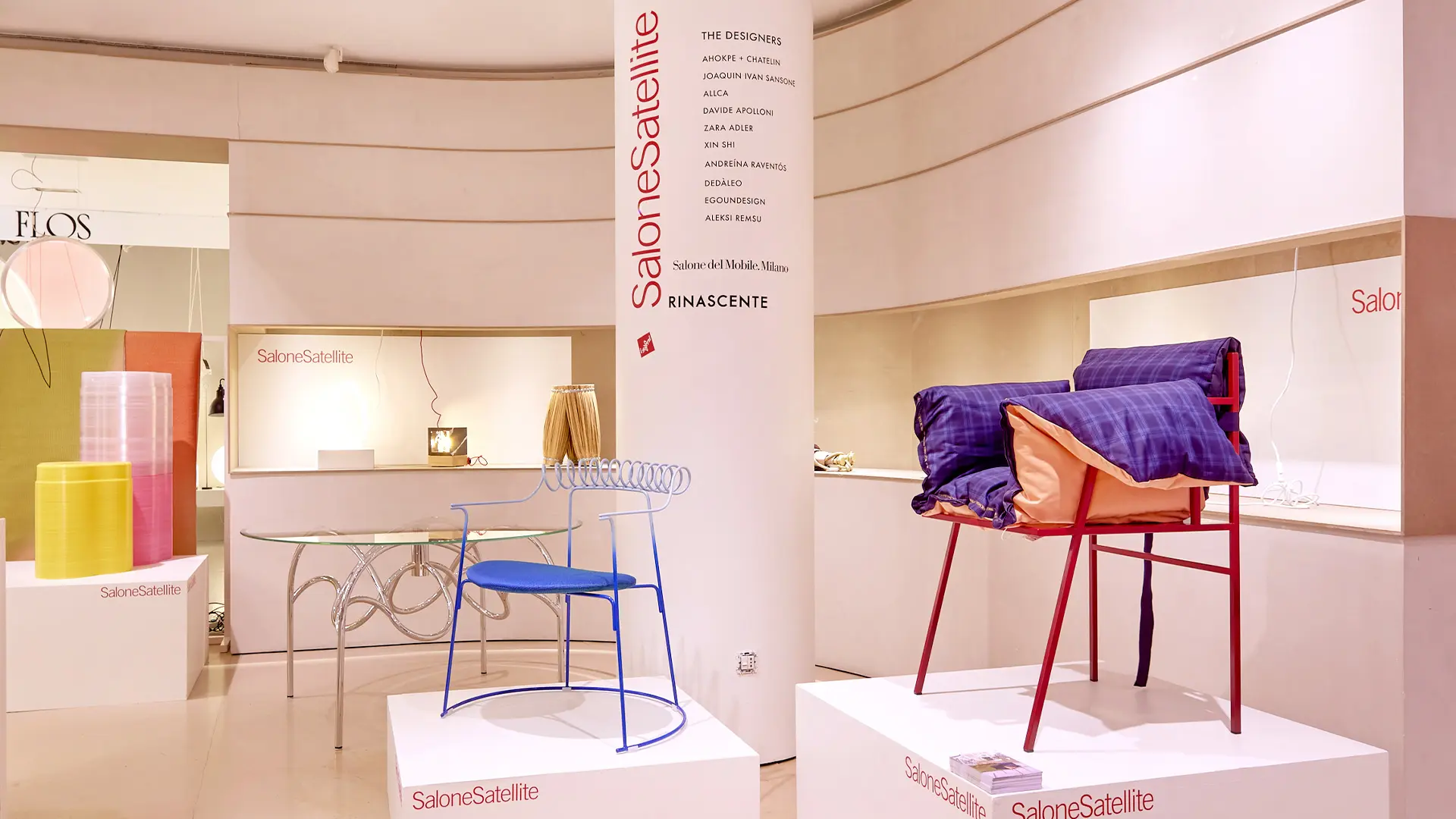 From theory to practice, from the incubator of talents to the bright lights of the store. This is the significance of the partnership between SaloneSatellite and la Rinascente on stage again from 5 October to 6 November at the Design Supermarket
For the 9th consecutive year, SaloneSatellite and la Rinascente come together to create an extraordinary project: to enhance the most authentic expression of the inspiration and skill of 10 international design studios. They were distinguished last April among all the participants in the event by their furnishings, outstandingly appealing by  their evident ecological conscience and awareness of design, plus a certain fascination with the rough, the unfinished, the seemingly casual, the raw or the recycled. 
From 5 October to 6 November, 14 new eco-friendly objects that simplify the project and are outstanding by research and versatility are on display and on sale at the Design Supermarket. Experimentation, innovation, craft skills, sustainability and inclusion are the threads uniting all these objects and furnishings, in which the striking lightweight design, sometimes very light, softens the forms and uses less material in harmony with an increasingly accentuated environmental sensibility. These are products that show young designers are unafraid to get involved by experimenting, risking and sustaining a greener future. Here are the chosen objects and their authors.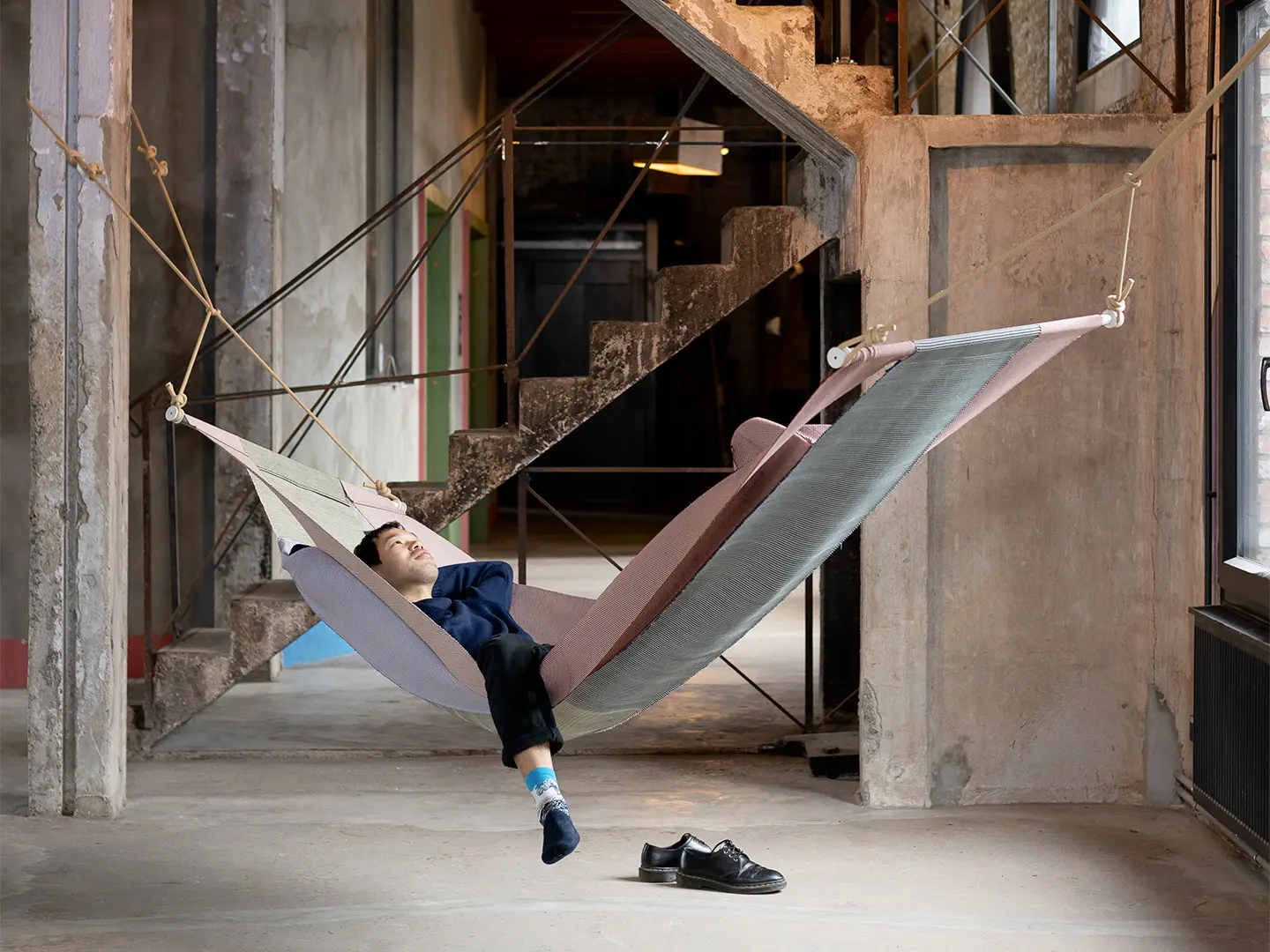 KU DO AZÒ (hammock) by AHOKPE + CHATELIN (Belgium) 
A hanging bed designed and handwoven in Benin for European interiors. Sensitive to the textile, craft and industrial heritage, the designer duo sourced the fabric for the hammock from yarns made from the sweaters that end up on African markets, while the shape depends on the material available.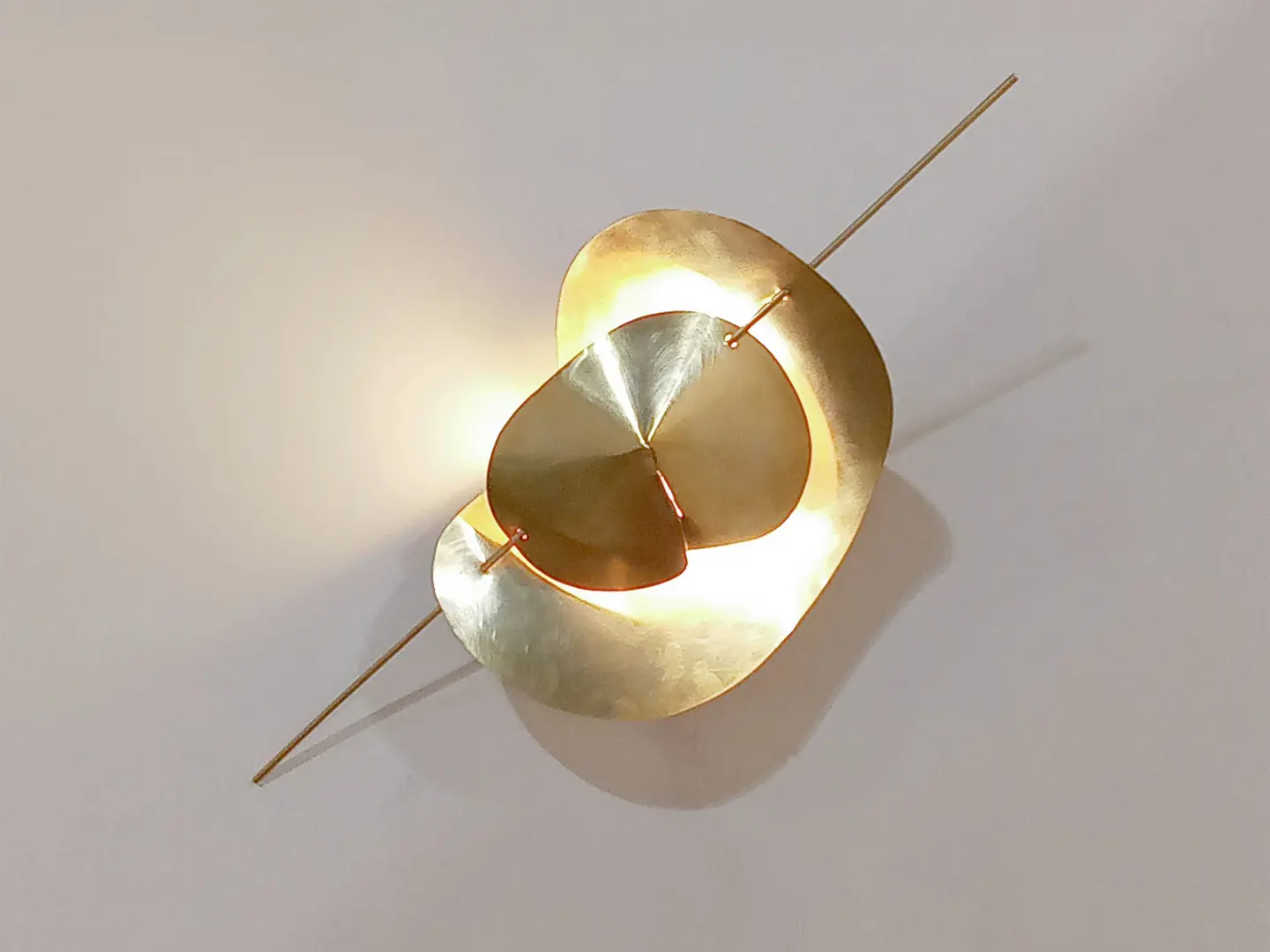 ÉCLIPSE ATELIER (lamp collection) by ALEKSI REMSU (Finland) 
A limited series of sculptural wall lighting fixtures based on tensile structures and simplicity. The structure consists of three pieces and a lamp, assembled exclusively with the tensioning of a brass sheet. The design process for the collection starts from experiments with paper folding techniques on metal sheets. This made it possible to create three-dimensional forms that reflect light in an interesting and fascinating way. Each lamp is handmade.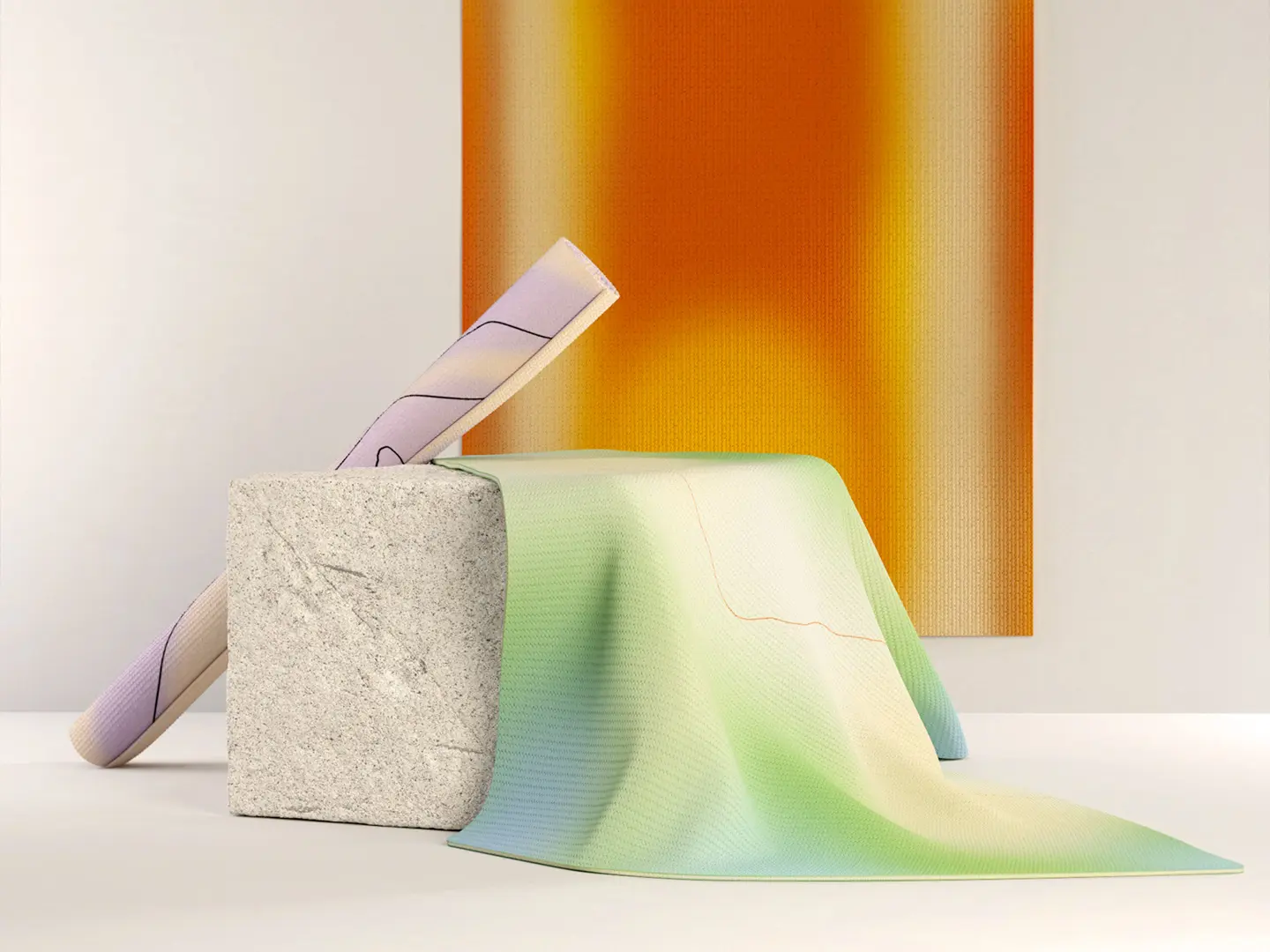 SUN RUG, ESPIRAL RUG, MINDSET RUG (rugs) by ALLCA (Spain) 
Rugs made from recycled and recyclable polyester, hand-woven and digitally printed. The innovative production process – rooted in ethics, awareness and sustainable creation – avoids yarn dyeing, amplifies the expressive possibilities and produces customized pieces co-created on demand. These carpets weave together different references: through an abstract and minimalist landscape, they evoke sensations associated with nature and meditation. At the same time they are peace and appeal, energy and serenity. They explore the effects of color on our feelings, creating a sacred and introspective space.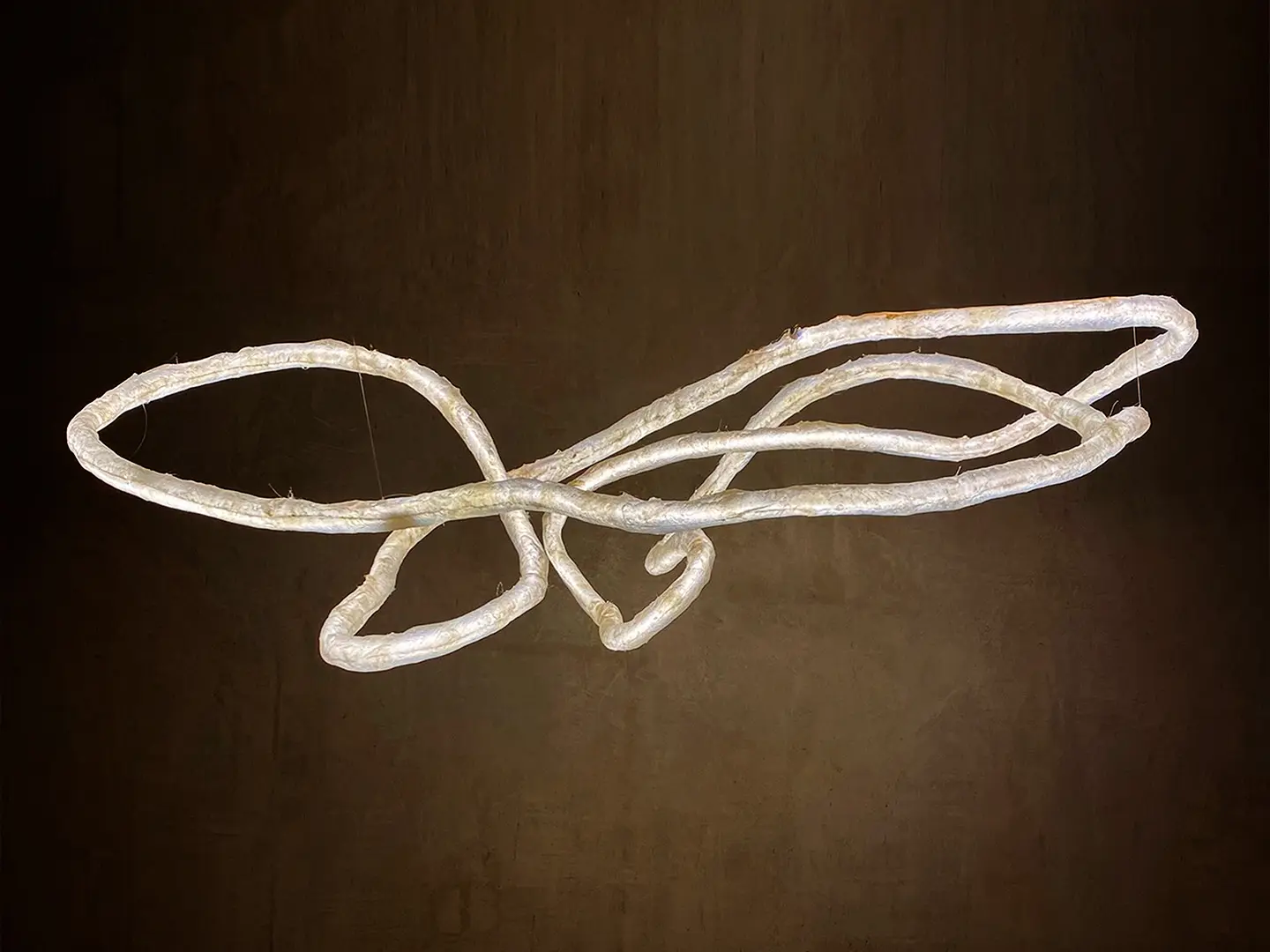 INFINIGHTY COLLECTION (lampada) ANDREÍNA RAVENTÓS (Spagna) 
The Infinighty Collection represents the path of life with its ups and downs, and with its luminous continuity it shows us the way forward. Handmade with natural materials to enhance human imperfections.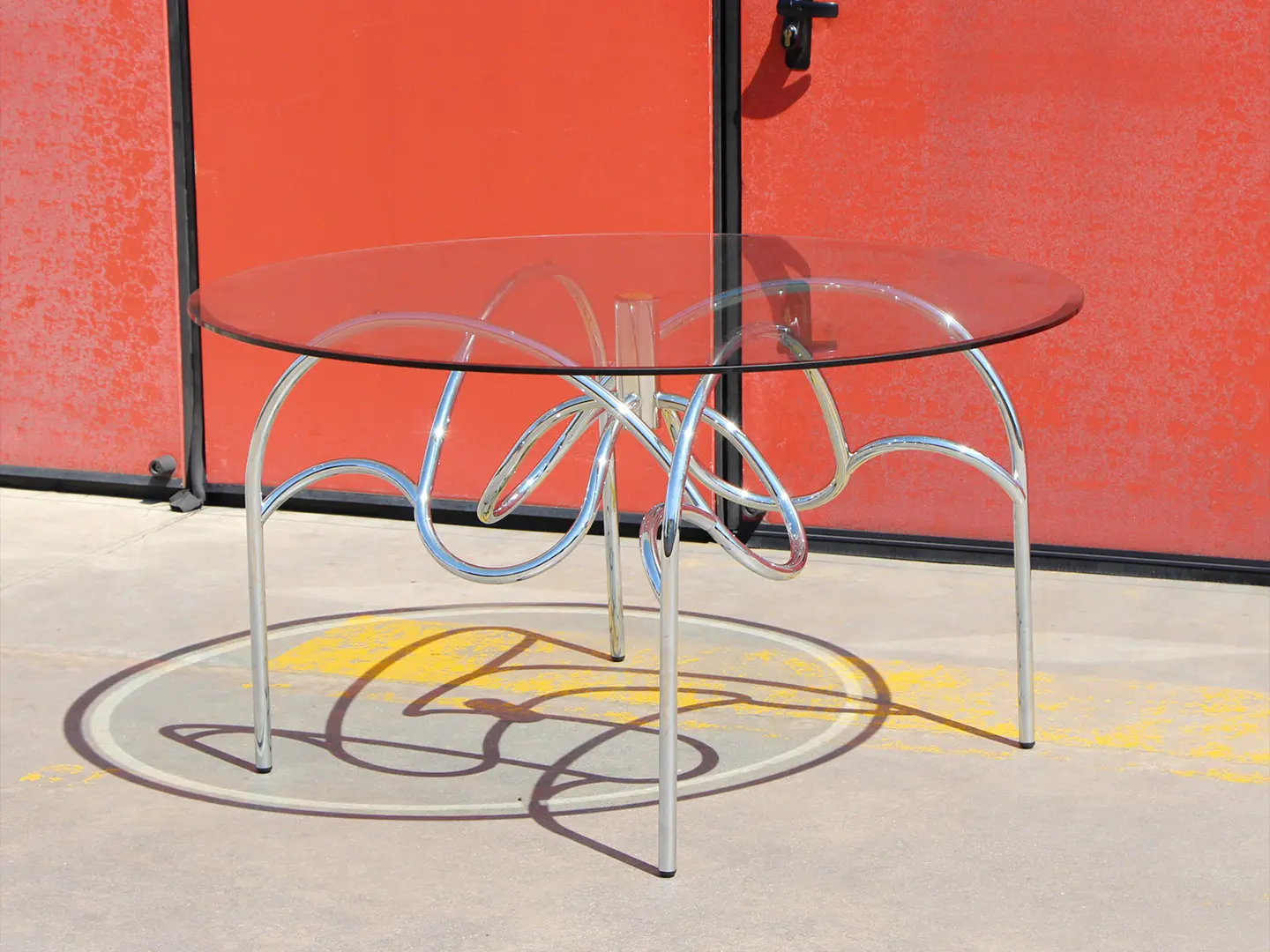 LO-VE (table) by DAVIDE APOLLONI (Italy) 
LO-VE grew out of a partnership between a young architect and an elderly entrepreneur, the one in London, the other in Verona. The shape of the table is dictated by the attempt to fix in time the sinuous movements of a dancer swathed in her voile drape. The pirouettes of the base creates a structure that serves as a support and ornament with harmonious, gentle, decorative forms. The high quality of the materials and Italian workmanship enhance the product.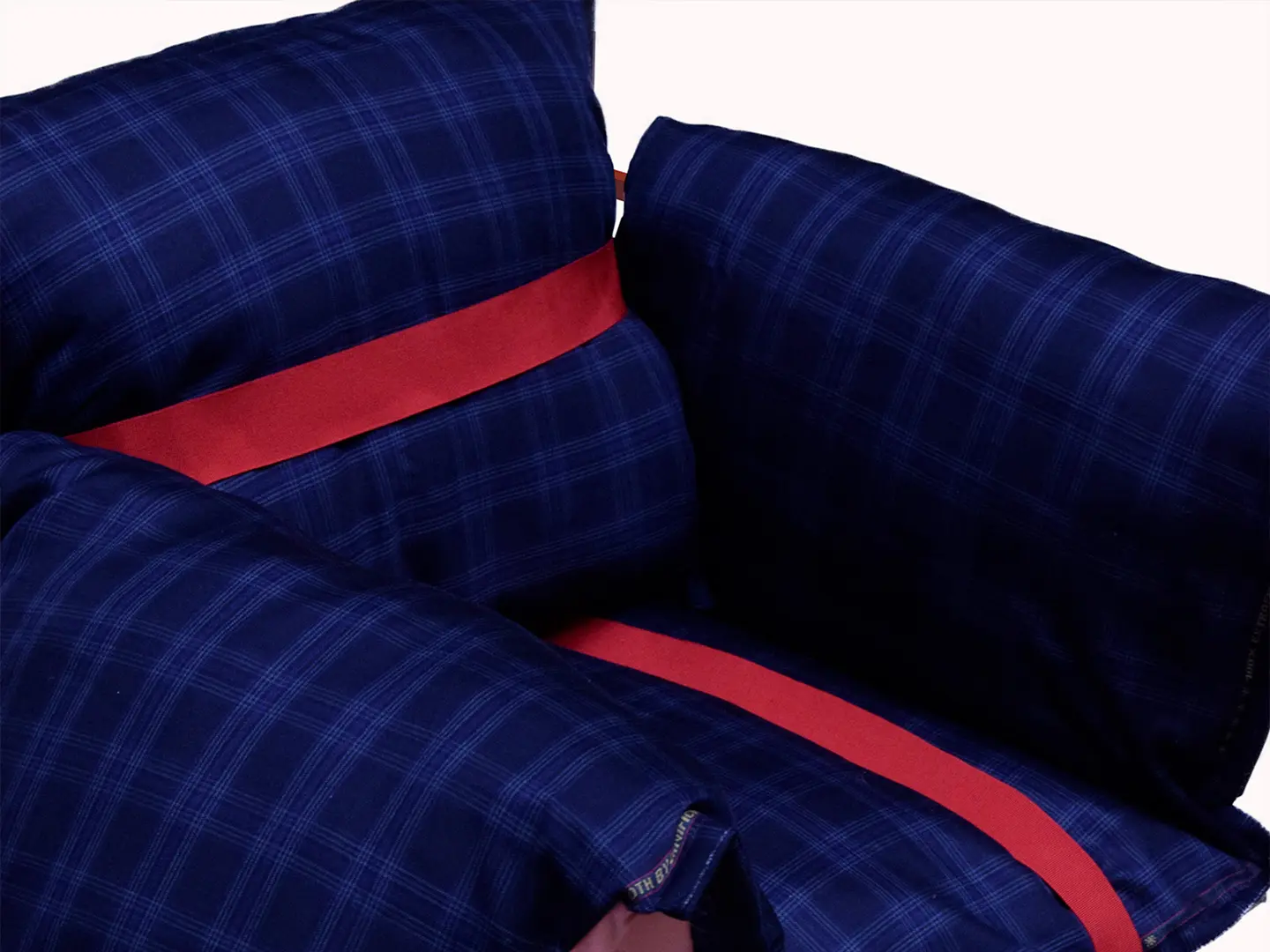 SNAP (armchair) by DEDÀLEO (Italy) 
This armchair is a tribute to Milan, the city where its designer Ntaiana Charalampous studied, and to Cyprus, the island where she was born. It has a steel structure, hand-sewn woolen cushions and extra-fine fabrics of the highest quality originally used for men's tailored garments (Loro Piana). The Snap armchair is an example of how design can elevate a functional object to an artwork.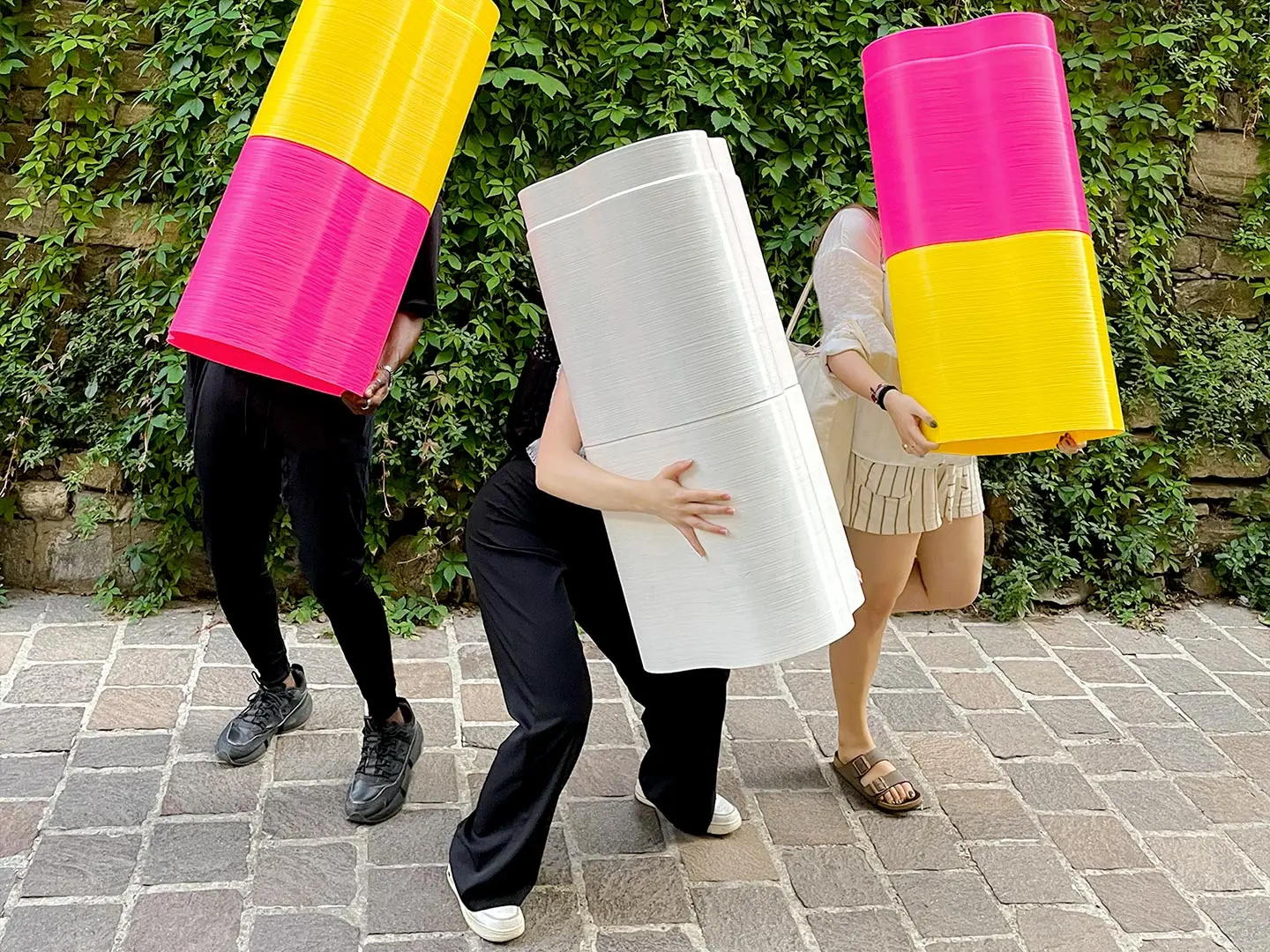 SIBI (seat, coffee table, container) by EGOUNDESIGN® (Italy) 
Seat, coffee table and container, SIBI is a multifunctional indoor and outdoor unit, the design result of exploring the concepts of adaptation and interaction. Produced by 3D printing – and hollow inside – it is durable, lightweight and easily manageable to suit the desired function, as well as modular and stackable with other elements.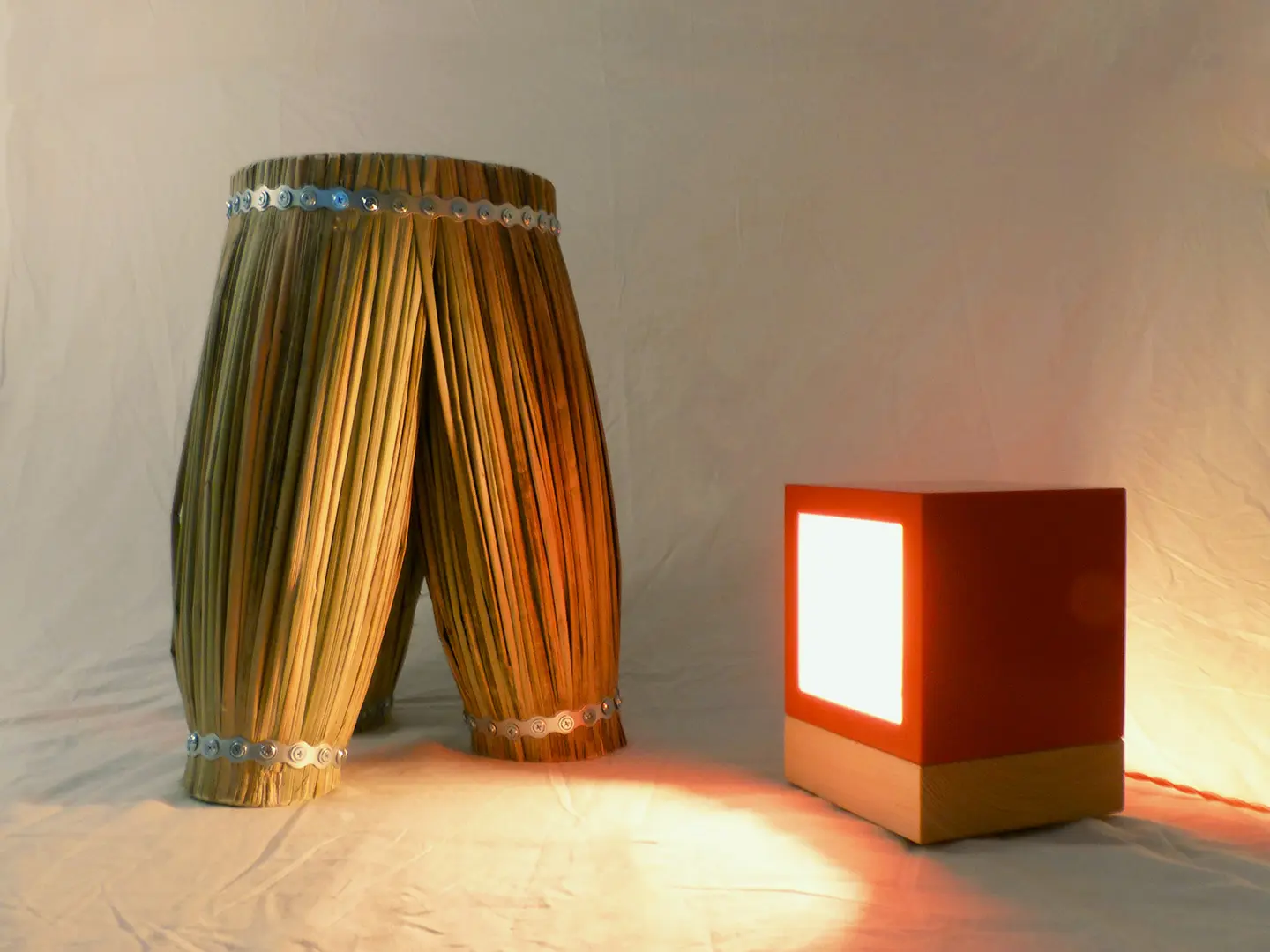 JUNKI + LAMP (stool and lamp) by JOAQUIN IVAN SANSONE (Spain) 
From research in the field of materials comes this very light but sturdy seat made only from rushes. Junki harnesses the combined strength of each element, without intermediate industrial processes, demonstrating nature's resilient strength. Simple and expressive, this seat conveys nature and comfort, welcoming convenience and pleasant company. Lamp is notable for its high quality materials, with features naturally denoting quality and warmth. An object that combines volumes and sheets, twofold in every sense. Depending on the side from which it is viewed, it proves to be switched on or off, emphasizes volume or linearity and appears hot or cold.  
THE STORY OF THE LINE (chair) by XINSHI (China)  
The inspiring concept of this project is the fascinating sinuousness of the curl. The seat is rich in elasticity and vitality. A mixture of humor and elegance. An attempt at blurring cultural boundaries to shape a new integration.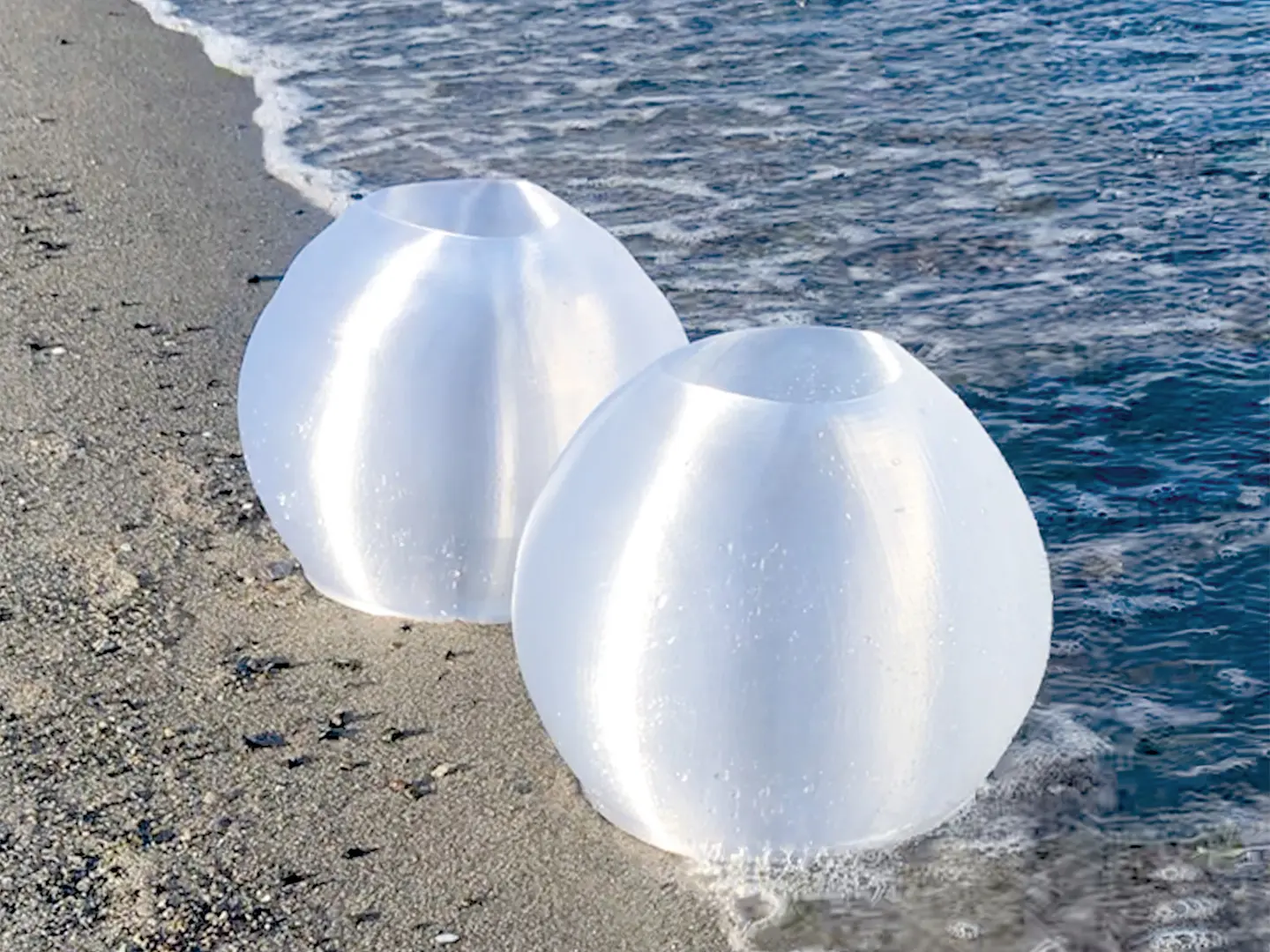 COMA + HIELO (vases) by ZARA ADLER (Denmark) 
Coma is a 3D printed translucent bowl that radiates diffused light. The fruit bowl is soft to the touch and has the shape of a radial cloud that condenses the scent of fresh fruit and vegetables. Hielo can be used as a coffee table or a translucent vase that reflects soft light. The base has the shape of a water drop and when two forms merge they can form a new whole, so adapting to different settings. Both pieces are made with materials traditionally considered waste that, through experimentation, reveal a new potential and create spectacular objects with an emphasis on color, light and tactile qualities. 
 See you at the next edition of SaloneSatellite, from 16 to 21 April 2024.