Salone unveils Music & Design, a new multimedia series
Add to bookmarks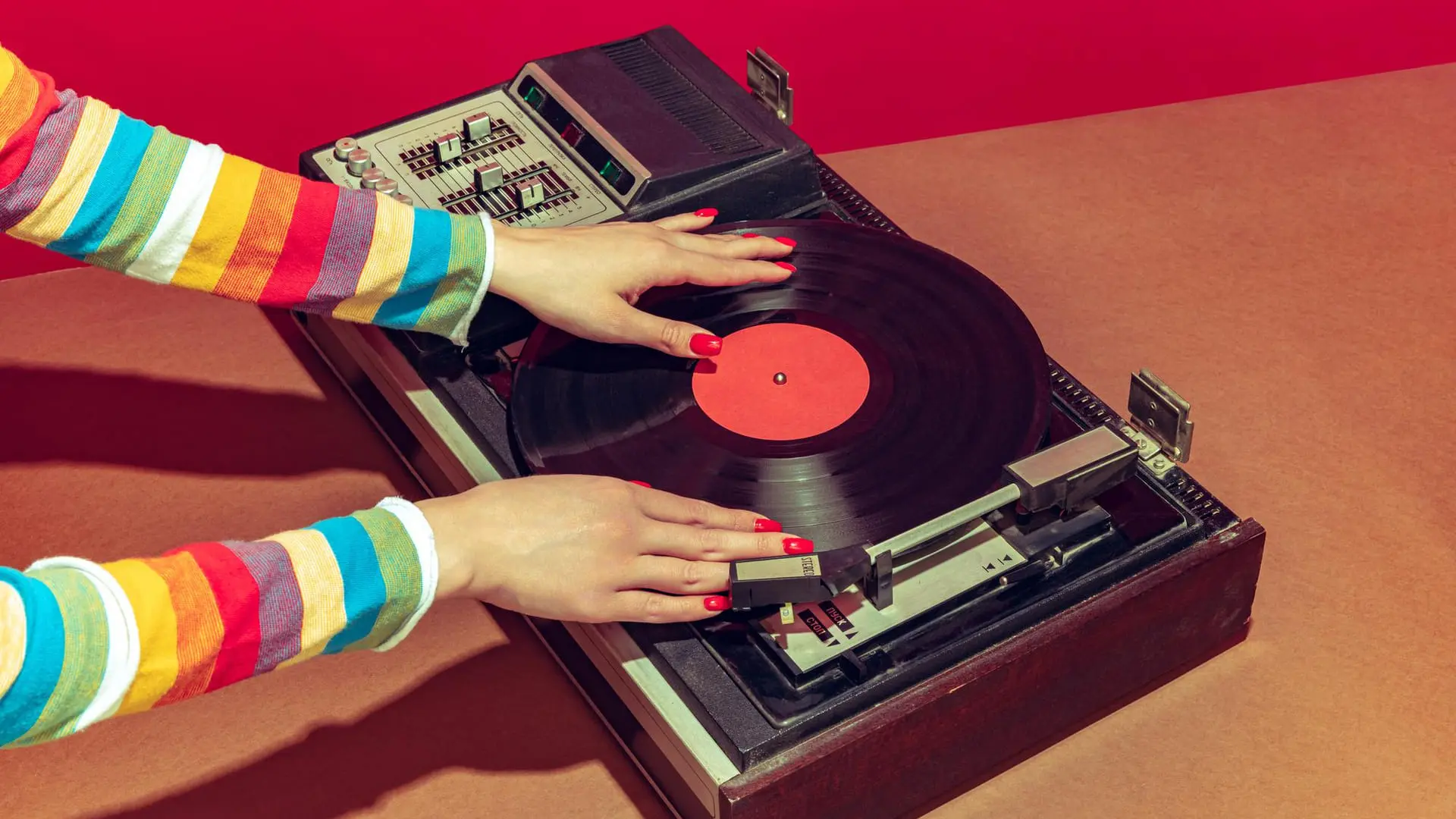 Based on the Instagram posts released in the lead up to the 60th edition of the Salone, Music & Design unravels the deep connection between music and the creative process of designers
Salone del Mobile.Milano, in collaboration with some of the most creative designers out there, is proud to announce Music & Design: an in-depth inquiry into the relation between music and design. In the days prior to the 2022 edition of the Salone del Mobile.Milano, we contacted a handful of designers to select a few songs that most represented some of their projects. Lorenzo Palmeri, Luca Nichetto, Francesca Lanzavecchia and Hunn Wai were the four artists featured in our series of posts.
What we discovered through their choices was astonishing: the series acted as a bridge between two of the richest creative sectors in the world, and delved into the tones and melodies that compel artists to costantly push the boundaries of what design is.
So, we're doubling down: each week, starting from today, a designer will talk to us about a dozen songs that most inspire him in his everyday craft. You can read their thoughts on their selections right here, on the Salone website, and listen to their playlist on our brand new official Spotify profile.
Today's Music & Design selection is curated by Adam Nathaniel Furman: eclectic London-based architect of Argentine and Japanese heritage, Adam is trained in architecture and with their atelier, they work in spatial design and art of all scales from video and prints to large public artworks, architecturally integrated ornament, as well as products, furniture, interiors, publishing and academia.
Strong and powerful queer influences shine through their projects and the music they listen to while designing them. Here, the Central St Martins and Architectural Association alumnus talk to us about their ten picks for the new Salone Music & Design series.
Let's have a Kiki by Scissor Sisters 
Because we all need a bit of sexy sassiness while we're churning out those elevations, and what better song than this with the immortal line, "the MTA should stand for Motherf****r Touching my Ass".
Dancing on my Own by Robyn
Theres nothing like grabbing a bit of joy from the grip of some misery, how very architectural. So while I'm working at midnight on my own this goes down a treat.
Good Time Girl by Sofi Tukker and Charlie Barker
Sometimes I go into a fever state of production for days on end, talking to myself the more the time passes, and this song takes that slightly bonkers mental state of total onanistic self centredness, and whacks a cracking great beat on it.
Baby by Madame
Don't you just feel stifled by everything sometimes? Just wanna get the f**k out? This song gives me those vibes, tells me to just step outside for a bit and get some bloody fresh air.
Pull Up To the Bumper by Grace Jones
I mean, do I need to explain Grace Jones in all her resplendence being on a playlist?!
Believe by Cher
Yes, I like my Divas and Cher doles out the vulnerable-but-fabulous wounded-peacock vibes in spades in this supercamp gay anthem.
Together Again by Janet Jackson
While drawing buildings and designs that will never see the light of day because they're too queer and different, I like to listen to songs like this that remember all our lost queer forefathers who perished in the AIDS epidemic, brought to life with joy and vivacity, because the best thing we can do to honour them is dance, design, fight, LIVE.
Tilted by Christine and the Queens
A beautiful queer anthem that makes you want to move, but also reaches gently into the heart.
Steal My Sunshine by LEN
I've never understood what the hell this song is about but it always makes me happy.
Meravigliosa Creatura by Gianna Nannini
I can't help but sing this song out loud and I unfortunately do this too often, sometimes when other people are working around me.