A private conversation with John Pawson
Add to bookmarks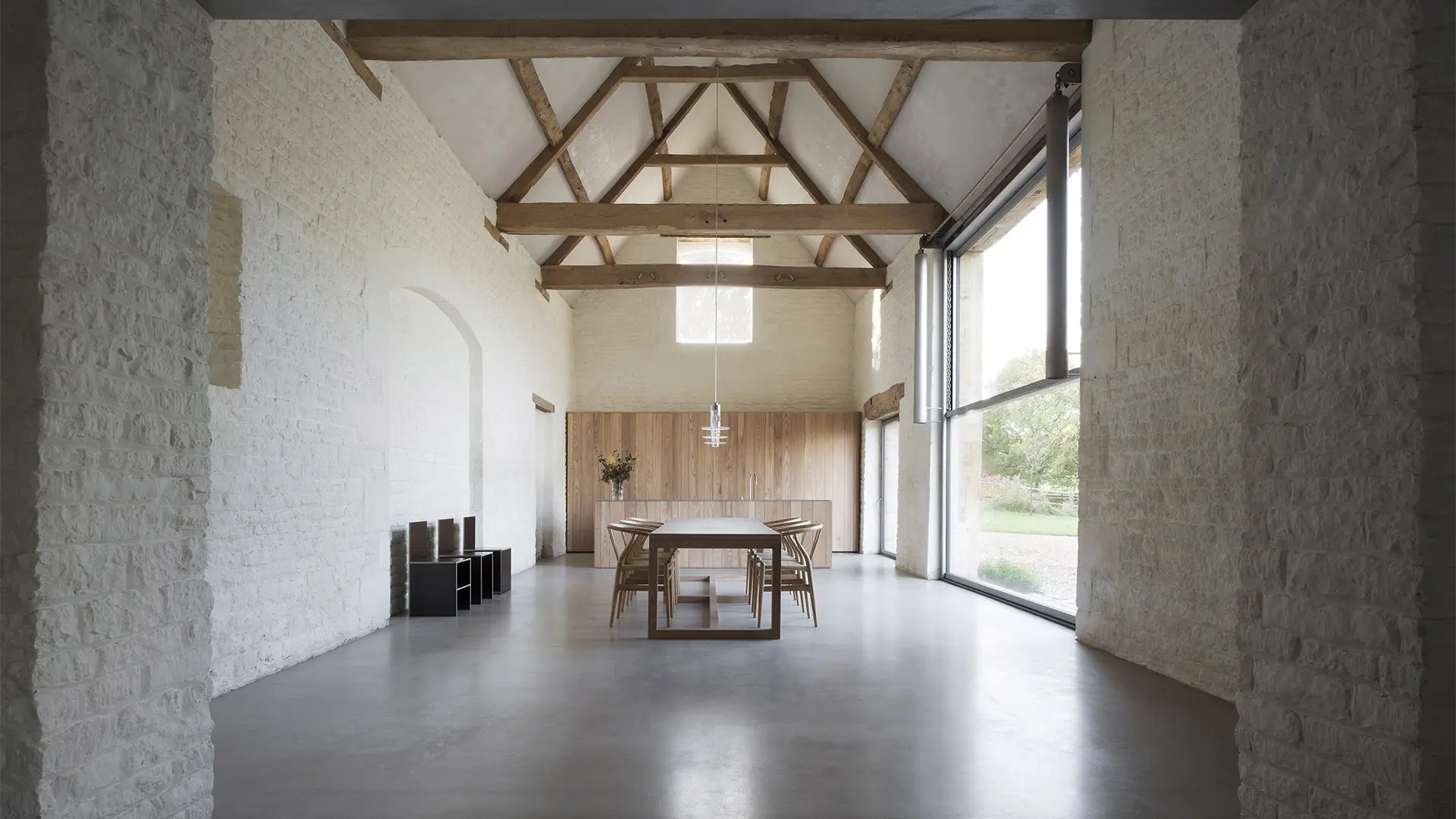 The celebrated British architect and designer talks about himself on the occasion of the new book published by Phaidon. With the signature of an exceptional author: Deyan Sudjic.
John Pawson enjoys talking about himself, and this makes book number 23. Phaidon has just published John Pawson: Making Life Simpler, which is not a monograph on the British architect and designer's work but a biography. Rather unexpectedly, the book reads like a novel, crafted engagingly and eloquently by Deyan Sudjic (they are long-standing friends), and is full of snippets and anecdotes describing architecture through the man himself.  
Pawson has always preferred writing about his projects to communicating them visually; those who photograph them see them in their own way, from too personal an angle, he says, discussing the lexicon of essential forms, open, serene spaces and limited number of materials that are the hallmarks of a style that falls under the heading of Minimalism. A style that he interprets sublimely, quintessentially elegant. Whether it's a boutique for Calvin Klein or the sacred Abbey of Our Lady of Nový Dvůr complex in the Czech Republic (2004), the 74-year-old architect and designer, appointed a Commander of the Order of the British Empire for his contribution to design and architecture, always treats the space with the same purity, and equal drama. Pawson's portfolio includes projects as varied as The Jaffa Hotel & Residences in Israel (2018), exclusive private homes, yachts and London's Design Museum (2016). His buildings are governed by light and lightness, and perhaps it is no accident that the same word (light) is used to define both concepts. Pawson, who granted us an intimate interview, has said that when he thinks about the form and atmosphere of a place, the words of the American poet Walt Whitman unfailingly come to mind: "Every moment of light and dark is a miracle."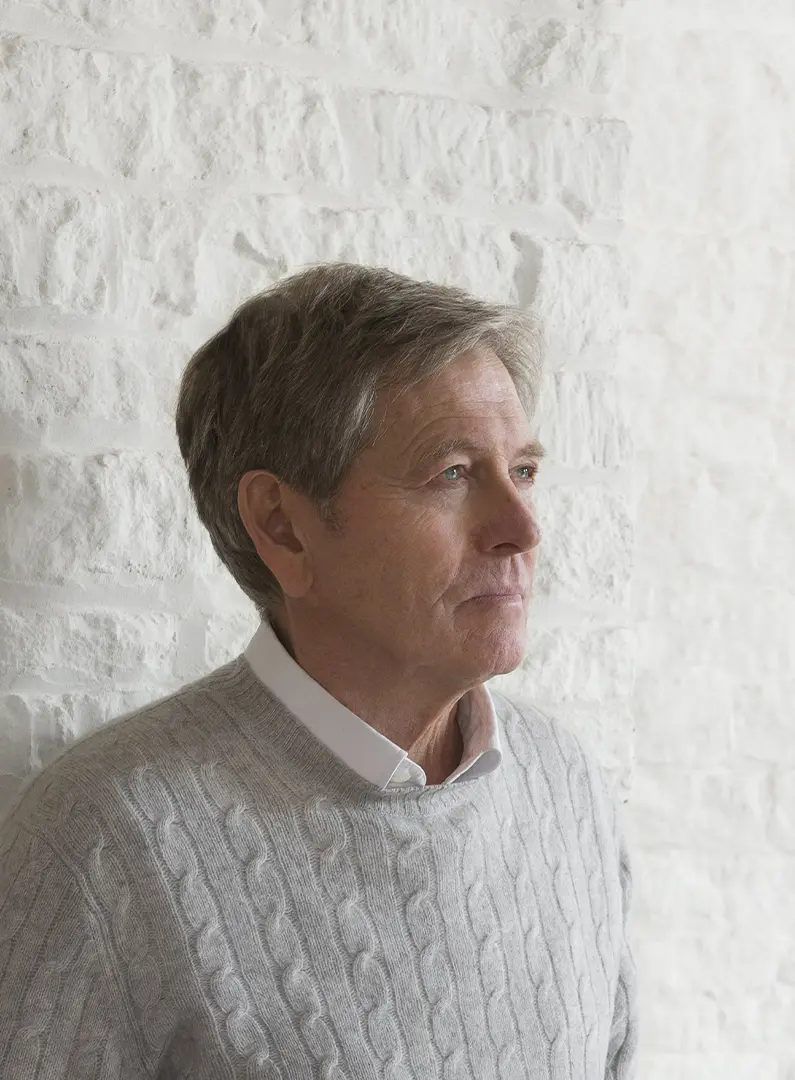 There are a lot of private episodes in this book – how important is this publication for you?
Deyan Sudjic [writer, founder of Blueprint magazine and Director Emeritus of the Design Museum, Ed.], came up with the idea for a biography, which surprised me because I don't think I've finished what I'm doing yet. But it's good to stop for a moment, and take the time to reflect on what has been achieved up to now. Like a discipline, a way of exploring where this work comes from. Although it's no mystery to me because I see Yorkshire, my parents, Japan and other influences in it.
Do you think this was the right time to do it?
It's certainly better to do it before the end comes, and my memory is still at least 90% accurate.
What have been the most important encounters for you, personally and professionally?
Apart from my parents and my life partners, obviously, the most significant and formative ones include the Japanese designer Shiro Kuramata and Claudio Silvestrin, who I met over 35 years ago. My meeting with him was fortuitous, brief and fundamental. It was a surprise to come across someone who so fully shared my vision in a remote corner of England.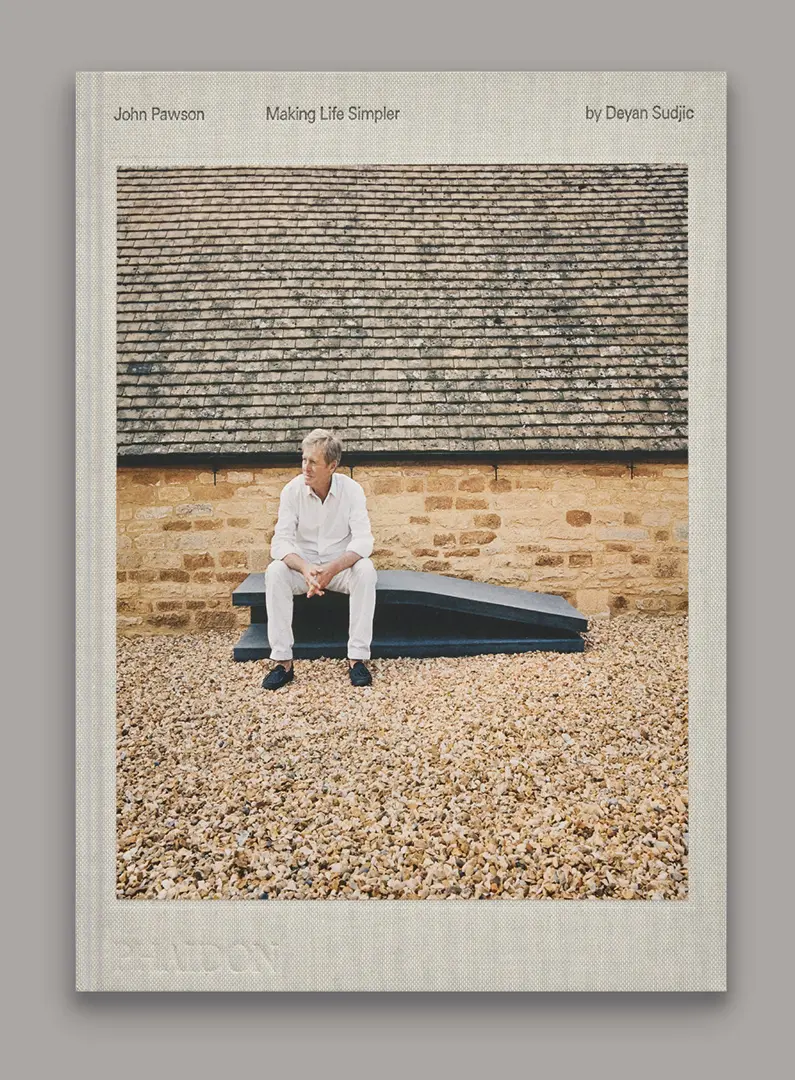 You worked together, then you split up acrimoniously in the late '80s while working on the Villa Neuendorf project on the island of Majorca, which was your last co-design project. Have you managed to rebuild your relationship?
A while ago, I was working on a project with Kanye West, who was staying in my house in the country. He thought I should do it with Claudio Silvestrin, but I replied that we hadn't spoken to each other for over 30 years. So Kanye made a video call to Claudio, they chatted for a while and then they brought me in. It was quite a surprise.
How important is art to you?
When I was younger I was in a position to invest in contemporary art, but didn't regard myself as a collector. I also had some of Andy Warhol's Maos, but in the end I didn't feel comfortable owning those particular works and I sold them on.
There are clear references to the American artist Donald Judd in your architecture and your furnishings, as there are with all Minimalists. Can you tell me about your visit to the Judd art foundation in Marfa?
I went back there with Calvin Klein, while I was working for him, after a very long time, despite the fact that my then-partner Hester [van Royen, Ed.] was the European representative for Judd. Calvin had had enough after just two hours, asked for some books and left. I've got a photo of him leaving with 20 or so volumes. I stayed on for a few days, for me it was the most important place in the world to visit.  It was like achieving a goal, like finally getting to the Pyramids.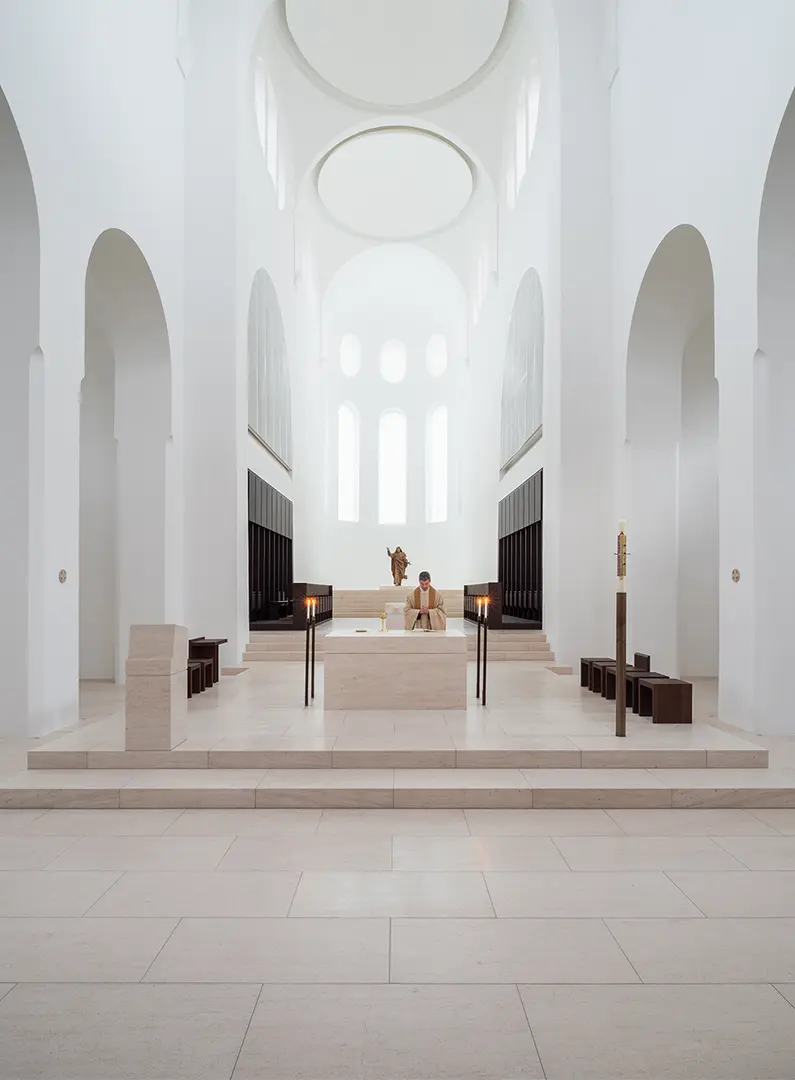 There's a photo of you as a child in the book, a memory from that time?
In our house my room was just at the top of the stairs. When my mother was cooking, the smell of food wafted all the way up. I had four sisters, I remember that as each of them left home, my father would knock down a wall and my room got bigger and bigger. My mother was an unassuming woman, even though she came from a well-to-do family. I remember her funeral was absolutely packed, such a wide range of people that I was astonished that it was actually my mother they were talking about.
The great British artist Anthony Caro, who invented 'sculpitecture,' once stated that he loathed architecture because of its not strictly creative aspects, relating to bureaucracy and project management. What's your take on that?
Architecture is indeed a form of art, but very practical and functional. That brings constraints and, consequently, compromises. I've been lucky enough to avoid those aspects. Since I first discovered architecture every single moment of my working life has been exciting, not an iota of boredom. 
On the subject of projects you haven't had the opportunity to carry out, what's your greatest regret?
There's nothing on the list that I would regret. I've never built a skyscraper, but  then I also think skyscrapers shouldn't be built: I'm not sure I'd like living up in the sky. I like the idea of thinking about an airport, of designing a hospital or a station, but I think they're projects better suited to larger-scale studies.
Your markedly pared-back style leaves little room for variation, yet you never fail to surprise in every project by making the monotonous sublime…
I try to create spaces in which I feel at ease, and I hope that others will experience the same feeling. Creating simplicity is enormously complicated and, if you get it right, the atmosphere generates a sense of calm. I hope I've managed to create spaces in which people feel good. 
John Pawson: Making Life Simpler 
by Deyan Sudjic 
296 pages and 230 colour illustration
304 × 238 mm