Playing with transformation, in conversation with Ron Arad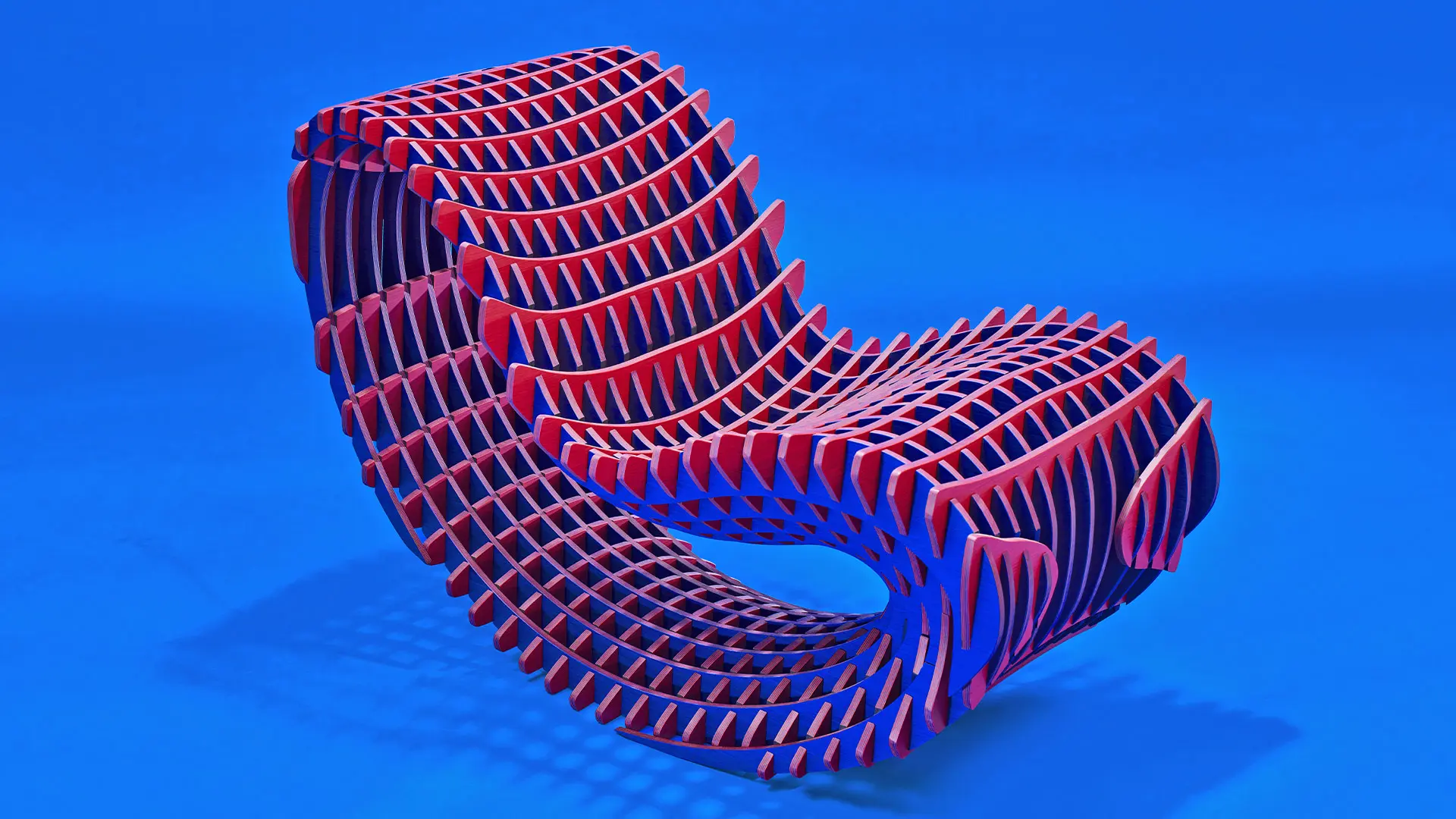 A fil rouge starting in 1988 with Big Easy armchair in steel, moving to the rotational moulding using polyethylene, till epoxy resin and eventually in Alpi's wood version. Now tasting chocolate. A conversation with Ron Arad
During a video interview by Alpi, you mentioned that "house arrest" has been an inspiring period for you. Could you tell us something about it?
You are talking about Covid period, I guess. I'm very lucky because I like where I'm living. I have a conservatory that I built overlooking the garden. But I wasn't lucky because I was under house arrest also for personal health problems. I couldn't go out. I was surprised how much I could do at home.
I needed to talk to people, to my team, to the people on the other side. Different concentration and maybe even more time because you didn't travel, you didn't spend time going to meetings. My pencil, my screens, my things became the center of the world. I'm surprised to look at the recent work I did. It was all done during the lockdown. 
Today is my first full day in the studio as we had to finish something that we have to deliver tomorrow. It's something that I think maybe it was a good idea to accept to do. Maybe not. It's a lighthearted project commissioned by the Museum of Architecture in London called Gingerbread City. They asked all sorts of architects to do a piece of architecture. There's a side that's made of cakes and icing and it's like a cooking thing. I am working with my team to build an architecture model with biscuits. The cake is the architecture and is as good as the Sydney Opera House. I like dripping. I couldn't drip chocolate from home. 
The work I showed in the Salone del Mobile.Milano last year, the Love Song in Marble (made by Citco and lighting by iGuzzini) was also done at home. The guy from Verona came to visit me and asked: "can you give me something difficult to do?" I replied, "are you sure?" We gave him something very difficult, and he did it.
I didn't see or touch the piece. I only saw it in videos while they were making it. The same happened with Alpi's. Not even during the production. They sent me some examples. It was easy to decide what to do for Alpi, because they're making panels, boards. I knew exactly where we were getting to, but it's never as good as seeing it in real life. So what's the best use for boards? Making slices of it. Also the way it was cut, I chose the layers so we had a nice result. I use steel and Corten to give a different colors look, a real pleasure working with Vittorio Alpi and with his team. That was one of the easiest projects to develop.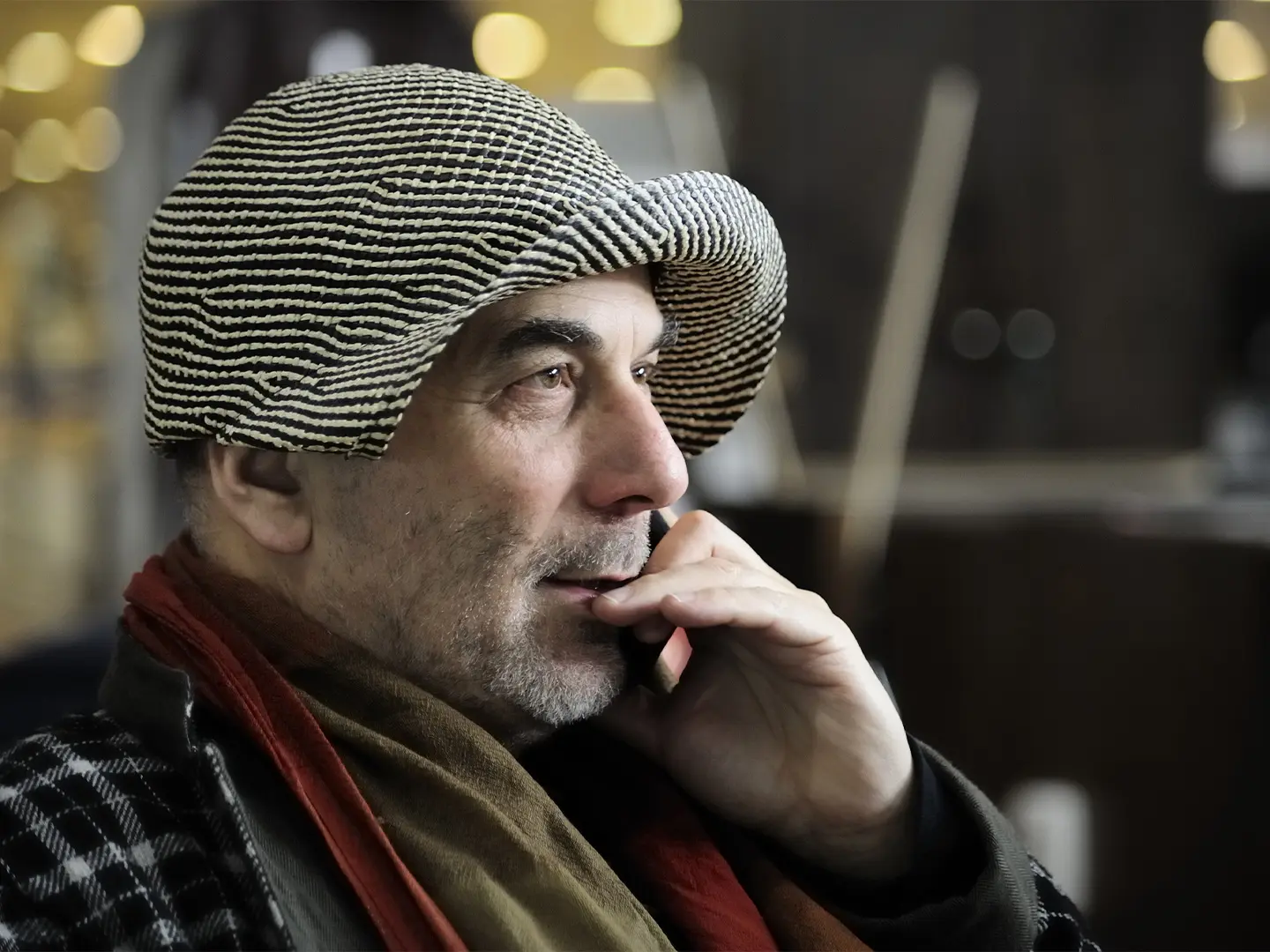 Why do you say that was the easiest project to do?
I knew from the beginning what we're going to give him. It is easy for us to do the digital part and Vittorio had very good woodworkers. Even when he asked me about the name of the show and I suggested, "If I were a Carpenter". He immediately enjoyed it, but the young people around him didn't know why.
"If I were a carpenter" is a song's title from the 60 by Tim Harding. Many musicians sang it, such as Bob Dylan and Johnny Cash. There are plenty of different interpretations of this song. Even the song: I didn't even have to think about the name. It came, everything was sort of easy. I never met Vittorio, except through writing and talking.
We have done something together, we just waited for the right moment. I am sure next time he's in London he'll come and see me, next time I will be in Italy I will see him.
You move from one material to the other.
All materials are good. There was a time in my history when I was more connected to metal because I had a workshop of making metal, but I didn't want to become a craftsman, so I stopped.  
All materials are good. Depends what you do with them. There are no bad materials, no bad color, no bad processes. The question is, how do you use it? Sometimes you come across a new material or a new process and you think, what can I do with it? And sometimes you have a good idea and you think, what material would I use? So it's not one way or the other. It is a two-ways direction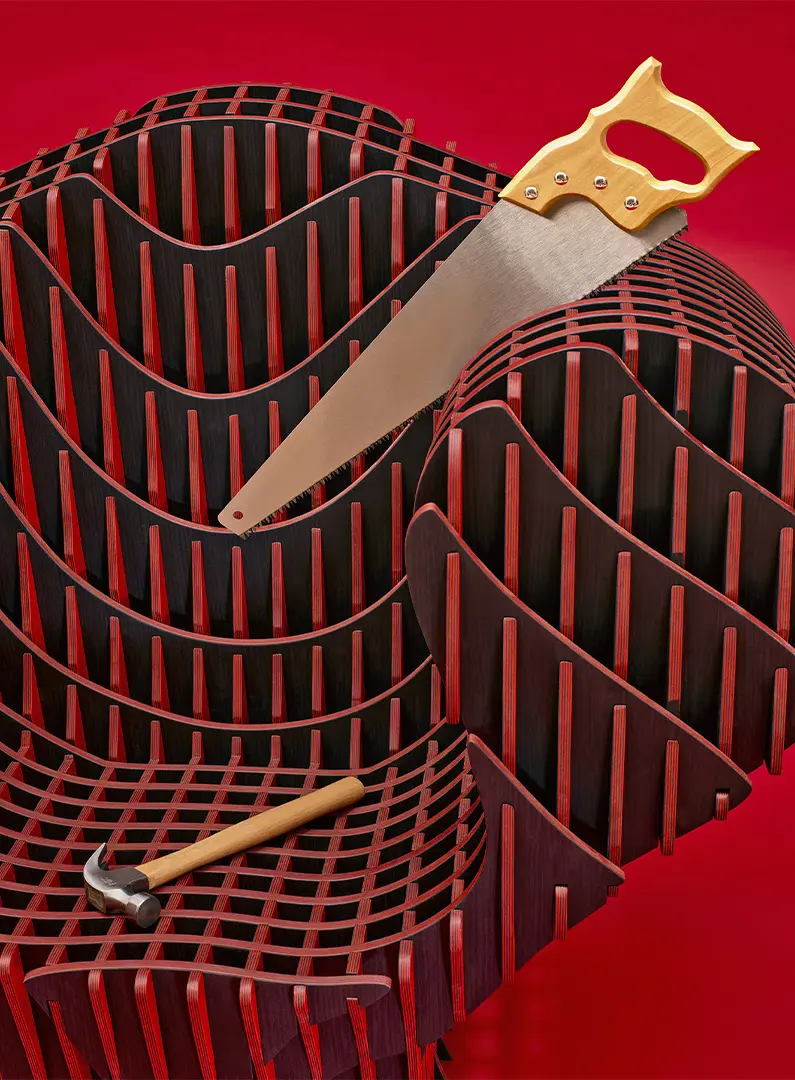 Is it the same with color?
When in the eighties, I met for the first time Barbara Radice and Ettore Sottsass in a bar, she said: "Ron, you don't like color". I replied: "I do love colors". That's why I don't want to cover the color with paint. I love the color of wood. I love the color of concrete. I love the color of metal. 
Ettore Sottsass wrote the introduction to the book "Ron Arad Associates One Off Three" published by Artemis. I haven't read it for thirty years. I did recently it is fantastic. It talks about meeting me.
You always seem to have the same energy.
I used to be young, but now I'm an old person, so I have no ideas, no energy and no curiosity. I don't enjoy anything...(Ron being ironic)... I haven't changed much ever since I was eight years old. I'm very similar. 
You must have much more experience, which is probably something that helps you?
It's not only experience, it's also easier for me to have an idea and to have it executed. I'm sure a lot of young designers have a lot of ideas but it's hard if you didn't make it, if you didn't earn your name. It's more difficult, but not impossible, and if someone has something worth doing, it will manifest.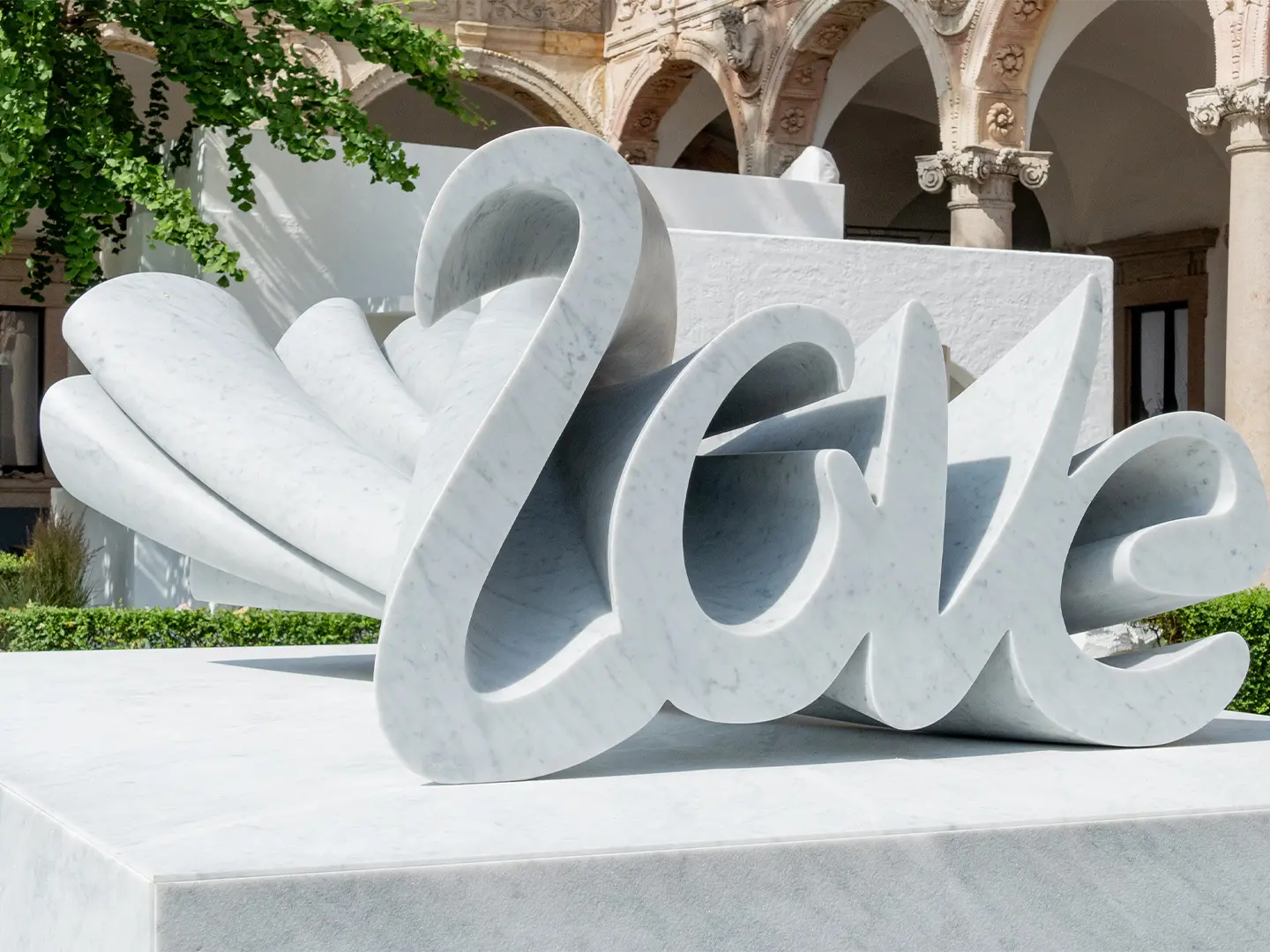 Do you have any projects for the next Salone del Mobile.Milano?
I'm working with some Italian companies. We are experimenting... 
Another new experience that came to me was working with Queeboo. I never cooperated with Stefano Giovannoni before. I have lots of respect and when he called me it was almost obvious what piece would fit in their slightly poppy collection. I'm very happy that we are preparing two new pieces for the Salone del Mobile.Milano. It is interesting working with him. He's not a manufacturer, he is a designer himself. There is a different affinity, I enjoy that too. 
I never stopped working with all types of materials: plastic, upholstery, wood, metal, light and glass (Venini).
Is there a material that you've never worked with?
I never worked with ketchup! I have to go and work with chocolate now. They boiled it and I have to drip it.