Lema, innovation and tradition. In conversation with Angelo Meroni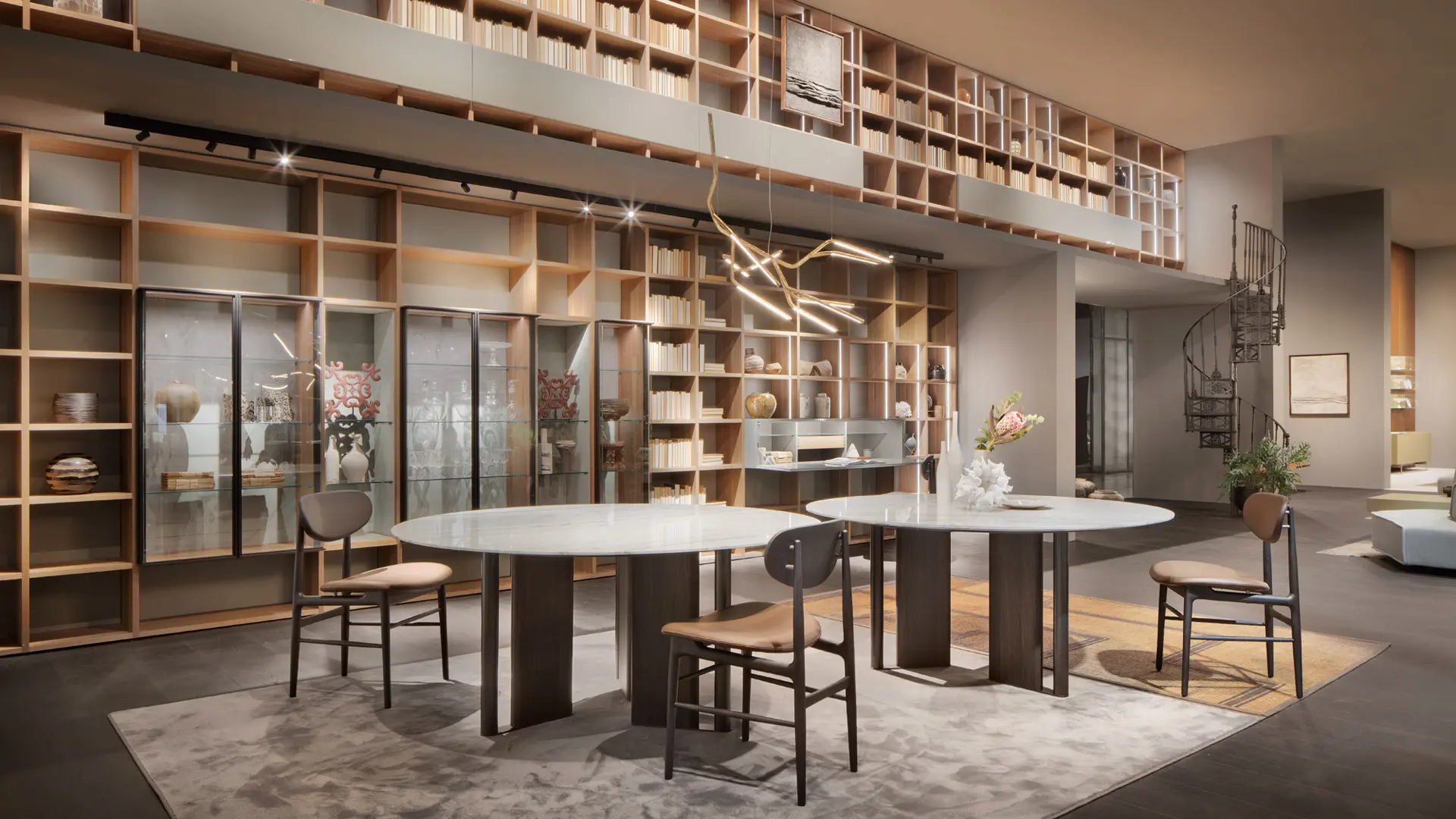 Manufacturing expertise, technology, partnerships with designers and focus at every stage of production have made Lema a major industrial player. A conversation with Angelo Meroni, Lema's President 
Individual leadership or teamwork, which do you identify with?
First and foremost, Lema is a company of people who work together every day to make dreams and ideas a tangible reality. We very much believe in teamwork at Lema. Our strength is the passion, tenacity and enthusiasm that have always distinguished our company, the manufacturing expertise that enables us to combine the values and technological efficiencies of a large industrial firm with deep-rooted craftsmanship. From planning to close partnerships with designers, right through to the final product, we meticulously focus on every stage of the production process. Focusing on quality is the essence of Italian design, and of Lema's interpretation of it.
Has there been a turning point for you and the company?
Lema's history dates back to the 1930s, when my grandfather, Angelo Meroni, opened a workshop to manufacture handcrafted furniture in Arosio. In the 1950s, the company opened a store in Milan. The turning point actually came twenty years later, when my father, Luigi, and my Uncle Enrico decided to ramp up industrial production. They hired Angelo Mangiarotti to design a state-of-the-art facility in Alzate Brianza. We were the first Italian company to design and produce integrated furniture systems, organizing the entire production cycle from the arrival of raw materials to packaging.
Are you particularly attached to any one product?
Selecta, the bookcase par excellence that has grown into an ever-evolving modular day system, is one of the products we've been most attached to since its 1995 debut. Year after year, this iconic product is enriched with accessories to ensure it stays current and caters to emerging practical and aesthetic demand.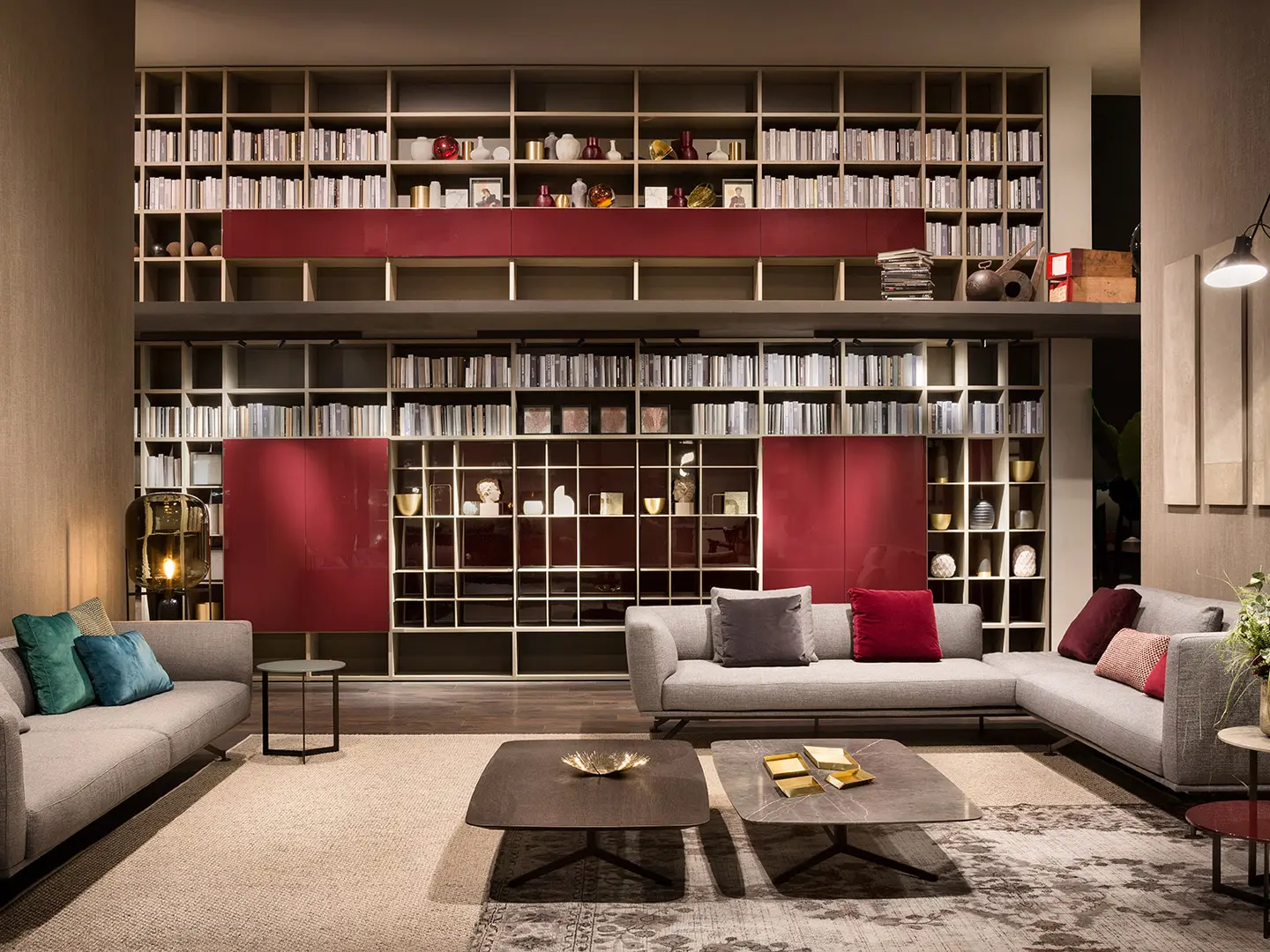 The role of technology and the digital?
In our industry, it is today essential to keep up with the latest technologies, achieve maximum production efficiency, and minimize impact on the environment.
On the digital side, we've rolled out a commercial platform on our website to improve our brand's web positioning and further define our omni-channel strategy, integrating on- and off-line, website and retail. We are in no doubt how important physical stores are. Rather than excluding the physical, our new online sales channel complements and supports retail distribution in a flowing, integration-based relationship. For our industry, the true challenge is to integrate physical stores with digital tools, to implement a network and sales approach conceived for the digital world.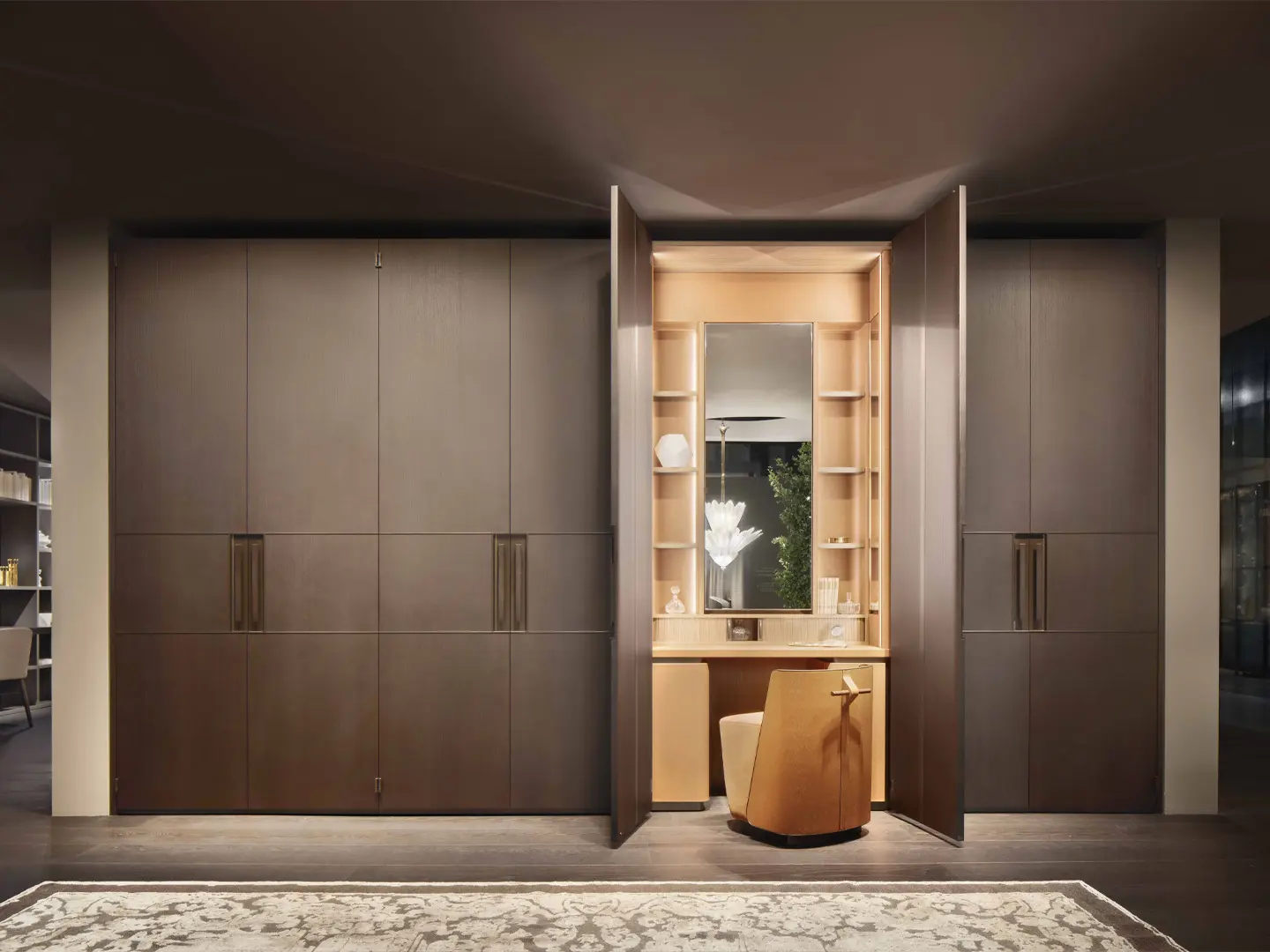 Can you give us a sneak preview of Salone 2023?
Lema's collection for 2023 focuses on the sleeping area, modular systems such as closets and walk-in closets, and other areas too. We've consolidated our collaboration with designers Piero Lissoni, David Lopez Quincoces, and Gabriele and Oscar Buratti, and been working on ambitious projects with international designers with whom we started working this year, striking up an immediate rapport.