Federico Peri: "I start off by listening"
Add to bookmarks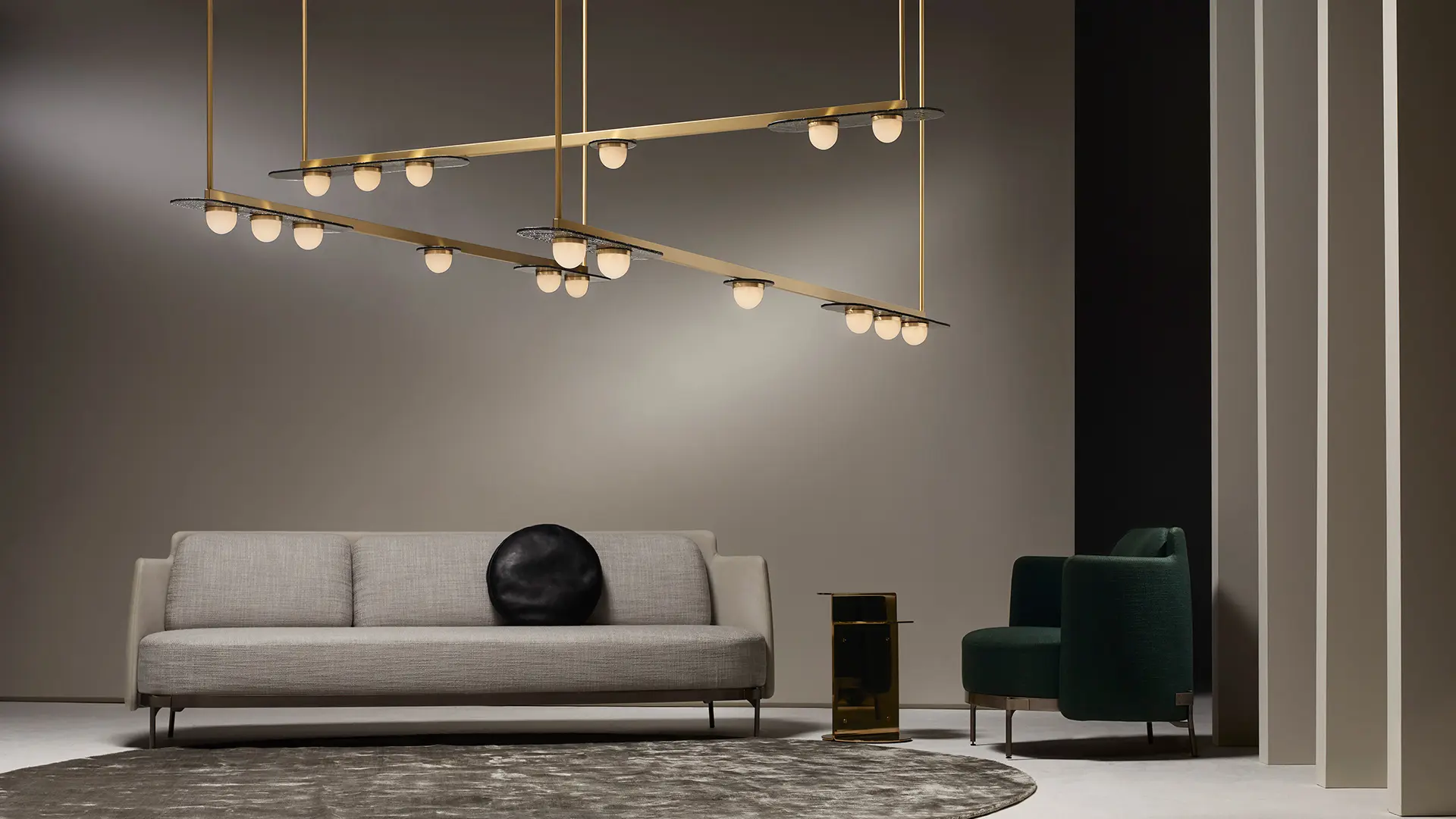 We interviewed the Veneto-born designer, whose  projects stand out for their timeless elegance, as does his quest for the essence of material, seen with a contemporary eye.
Federico Peri is a sophisticated designer who loves experimenting with authentic, old materials that tell a story of craftsmanship, expressing the deepest roots of every project and triggering emotions. His work ranges from retail concepts to private homes and product design, with a refined stylistic imprint and enriching cultural crossovers.
What drives your aesthetic approach? What inspires you?
It is certainly underpinned by a tremendous interest in the history of design, but I also love crossovers, slight contrasts and the notion of timeless design with a strong contemporary matrix. My inspirations are many and varied. They can be triggered by reading, by explorations of specific themes, but often they are sparked by everyday things. A simple walk through the city or in the mountains can serve as a trigger when observed with an interested eye.
What are your favourite materials?

Metal, but generally speaking I prefer real materials, ones that improve with age.
How did your collaboration with Baxter come about?
The company contacted me in 2017 after a lecture I gave at Guggenheim Venice. We chatted about our mutual visions and I was really delighted, honoured in fact, that they were interested. What pleased me most was their request for a whole collection, a major responsibility as a first  collaborative commission.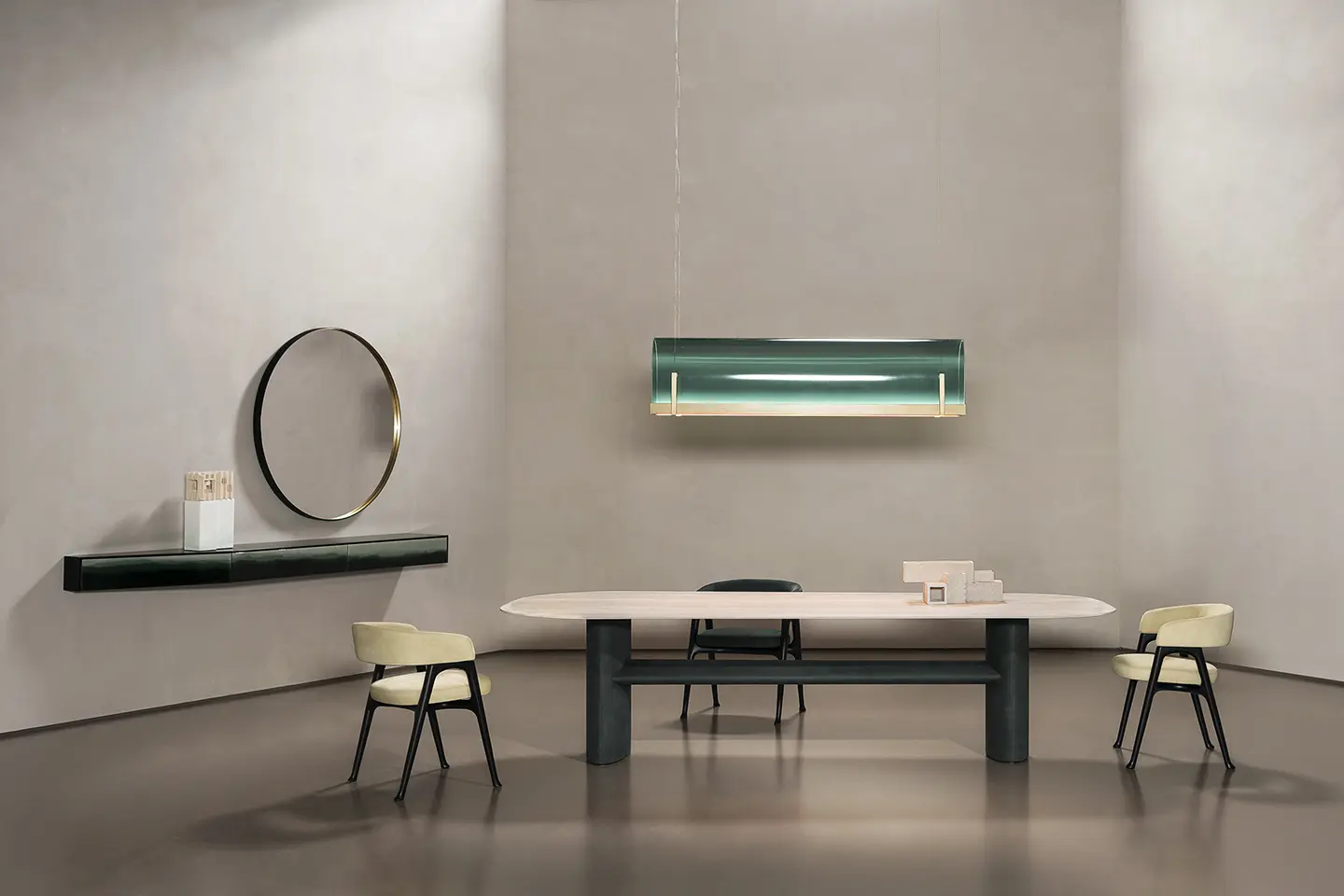 What about Purho, a brand with a lengthy collaborative tradition?
Purho is a young brand but with a solid connection to the Murano glass world.
We started speaking in early 2018 and immediately forged an excellent rapport, which is what happened with Baxter.
We began by discussing a collection of submerged glass accessories, I had already ventured into working with glass, but here it was a case of working it freehand, without moulds, a fantastic experience.  So far we've worked on two different collections: Incisioni and Essenziali. The main difference between them is technique – the former is mainly based on the intervention of the master engraver, while the latter is produced entirely by the master blower.
You've always shown a particular interest in lighting, as your most recent project for FontanaArte shows. Can you tell us what sparked it?
Certainly, lighting is a category of product I'm often asked for.
Fontanella, my latest project for FontanaArte, was an instinctive gesture that we worked on for round about two years. I wanted to be absolutely sure about the proportions. When you're designing something in which the main player is a transparent material, you need to assess the correct prototype in the flesh, including the volume and especially the light output.
I was fascinated by the idea of creating a "timeless" lamp, using the brand's main materials, glass and metal. It was triggered by the idea of a crystallised gush of water from a fountain (hence its name).
Your projects range from interior design to individual products – how do you approach these two different spheres?
Although furnishing and interiors are completely different in scale, in actual fact the approach is more similar that one might imagine – for me, at least.
The starting point is the same, i.e. listening.
I try to learn everything I possibly can from the client so I can respond exactly to the project brief – in the case of a product – or to a client's needs so that I can help them in planning their home, a hotel or a restaurant.
I'd say that the designer as "psychologist" factor is particularly salient when it comes to interiors, and there's often a risk of causing confusion if it's not properly managed, while the considerations around products are different and vary according to the category of goods involved.
What's the greatest challenge you've taken on during your career?
Projects apart, it has to be setting up the studio in 2011 and then launching the product section in 2014. Every new beginning brings a lot of unknowns and pitfalls with it. In my case, though,  it involved many attractive challenges that helped me grow professionally.
The Salone got going again after a two-year halt. What did that mean for you?
From a personal point of view it meant freedom, joy and friendship. It was a chance to meet foreign colleagues that I hadn't seen since the previous Salone.
Professionally, it meant picking up conversations that had been left hanging and meeting local and foreign visitors. That has always been crucial for a creative, in that it helps you understand – or get a handle on global tastes and strategies, which help define new products. 
The last few years have been extremely tough for everyone, how did you cope with this particular period?
I found the first lockdown emotionally tough, as did many other people.
I'd just found out that I was to become a father 7 months later and I had no idea what might happen in the months before the birth.
It was just as tough workwise. Initially I made the most of being able to work out some overlapping projects, but on the other hand the constant postponement of getting back to normal triggered a sort of "performance anxiety" that I found hard to get on top of. I wanted to design and leverage the various tranquil times but I found I couldn't work. Designers need stimuli, questions to respond to, unlike artists who work in order to "express themselves."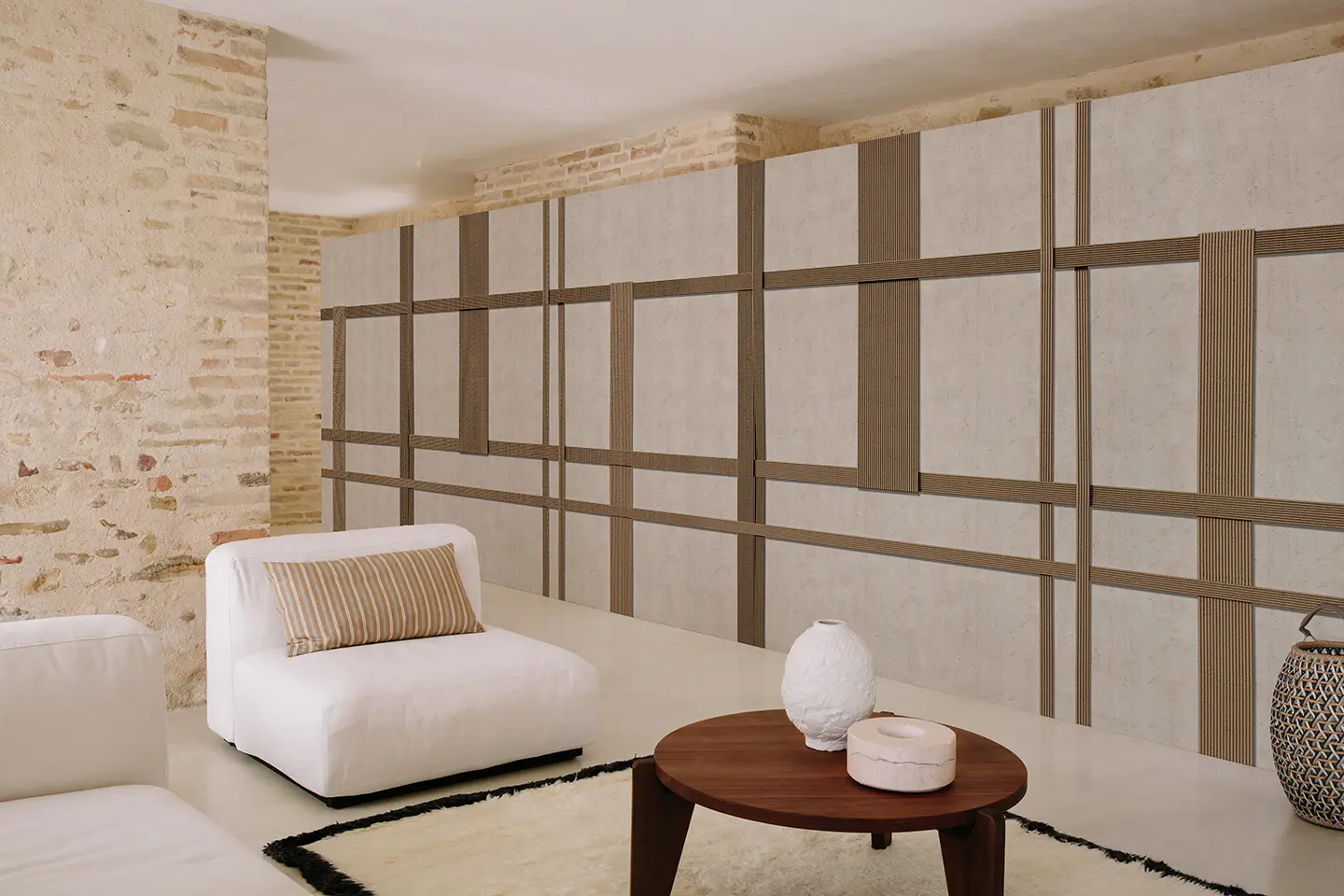 What are you working on right now? Are there new projects in the pipeline?
I'm working on a number of collaborations, both for products and for interiors.
As regards the former, I'm busy on several fronts: coverings, upholstereds, tables, chairs and lighting right up to a more all-encompassing view of artistic direction for a new brand due to launch shortly. As far as interiors are concerned, we are working on different sorts of projects: private homes such as attics in modern settings, rather than flats in historic buildings. For the first time I'm working on a trullo near Ostuni, a wonderful adventure.
How do you see the future of design?
The first image I visualised was a beautiful, luminous and warm light, an absolutely positive vision.
Lately, we've all been taking about sustainability and I'm sure it's an issue that's now ingrained in the production chain and in the minds of many designers and companies, a consideration that needs to be pursued, without a shadow of doubt. I loathe waste. I hope there will be a future dictated by greater care and awareness.
What would you like to design?
A clothing line, certainly. It's not the same as my current output, but it really fascinates me.
An object you're particularly fond of?
There are several, probably a wristwatch that I've worn for ages.