Environmental and social challenges: Sustainability Reports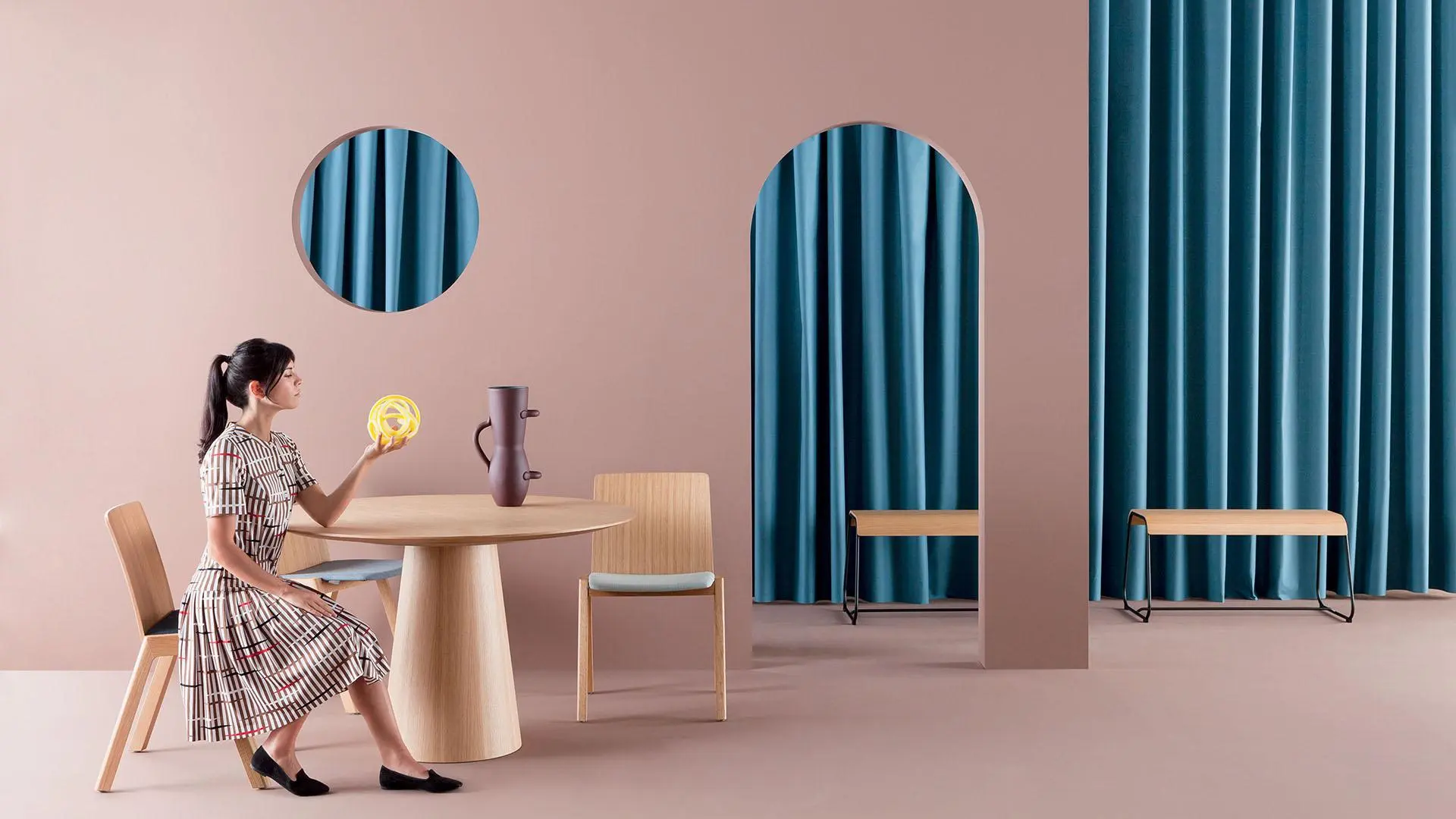 Slide, Crassevig and Gessi describe their efforts on a variety of fronts, from increasingly human-centric production centres to products recyclable right from the off
At a time in history when environmental and social challenges can no longer be swept under the carpet, many furnishing companies have decided to reflect on their contribution to the sustainable development endeavours of an entire sector, with specific actions ranging from striving to find new materials to focusing greater attention on renewable energies, increasingly human-centric production centres and sustainable packaging and products that already start life being recyclable.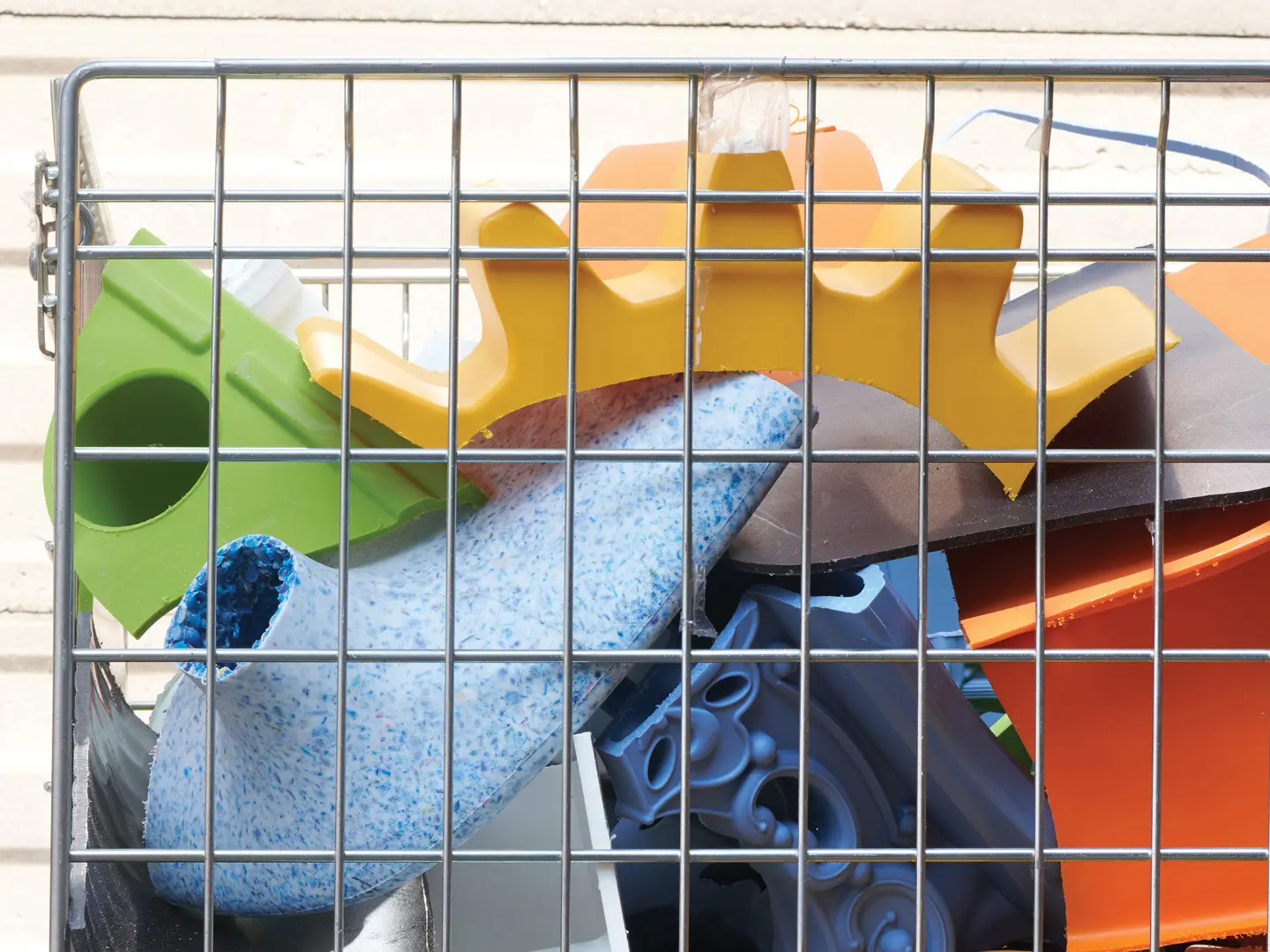 Slide, a company that uses rotational moulding to produce indoor and outdoor polyethylene design furniture, has published its 2020 Sustainability Report, which details what happens at its Buccinasco headquarters, just outside Milan, home to production facilities, warehouses, logistics departments and offices. In his introduction to the report, Slide CEO Marco Colonna Romano said: "The resources we use to create our products come from the earth and are transformed through complex  processes involving other sectors and other people, before arriving here in Buccinasco. Looking at our history and at the continuous exchange we have had with the surrounding world, we believe that today it is no longer possible to talk about business and the future of a business without talking about sustainability."
Its commitment is wide-ranging, and relates to 100% recyclable raw material first and foremost, while some of the colours in the catalogue are produced using recycled material. In particular, polyethylene products are infinitely reusable: at end of life, each Slide creation can be broken down again into plastic powder and reused to create new pieces. Furthermore, every year the company develops a sustainable plastic line (derived from second life plastic or sugar cane). Even the size of the products is crucial, because by decreasing their size and splitting up the colours, the plastic can be returned to the suppliers for reuse. Another important focus of the report is the territory: 80% of the company's suppliers are in Italy, 75% of them in Lombardy. In terms of distribution of value, 88% is destined for the Italian supply chain, 66% of it going to Lombardy. According to Slide, this enables the supply chain to be controlled, while the transport of materials and their impact on the environment is limited. Most of all, the value distributed by the company largely remains on the surrounding territory, which is where most of its employees come from.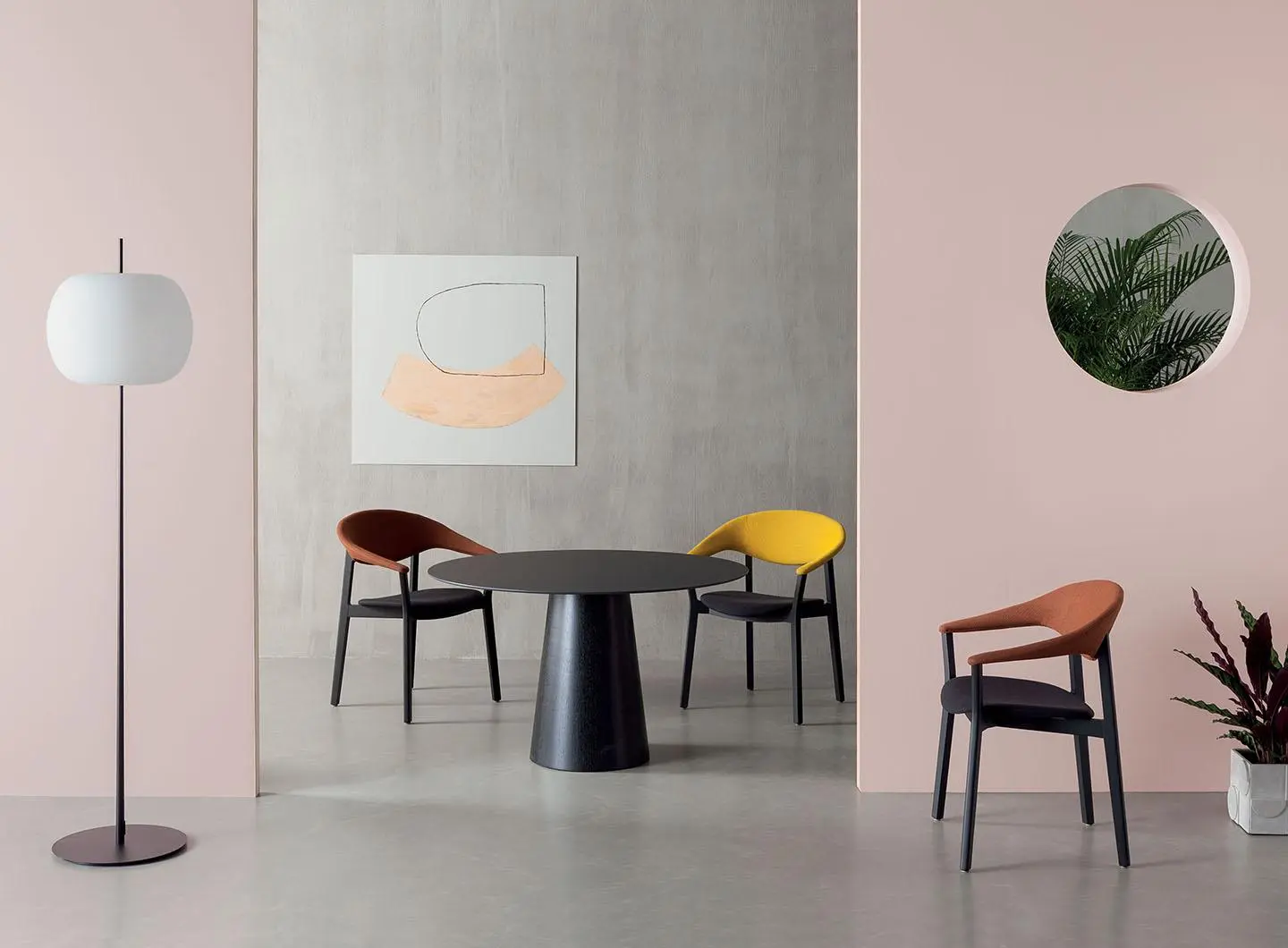 Crassevig, a company in San Vito al Torre, province of Udine, has been working since 1969 on seating and interior furnishing that bring Scandinavian inspiration and Italian industrial craftsmanship together. Its 2020 Sustainability Report details its commitment to cutting its impact on the surrounding environment day by day, which has been put into action on a number of different fronts – constantly filtering and monitoring emissions, combating air pollution,  while up to 81% of residues are reused and recycled to avoid waste.
Timber is also carefully sourced, its certification guaranteeing that each batch of material can be traced right back to its original position, thus ensuring that the wood in question comes from well-controlled and responsibly managed forests, counterbalancing over-extraction and deforestation. There's also a commitment to remediation, and a regenerative approach geared to resource efficiency and waste reduction: it is therefore important, says the report, for furnishing products to be designed on the basis of their life span, so as to guarantee longevity, as well as easy end of life disassembly to allow for the recycling of different materials, as in the case of the Anna chair. Another example of development in a sustainable key, from raw materials to durability, the Pola chair family is made from reusable and recyclable materials, with components that can easily be restored or replaced, guaranteeing environmentally sound disposal.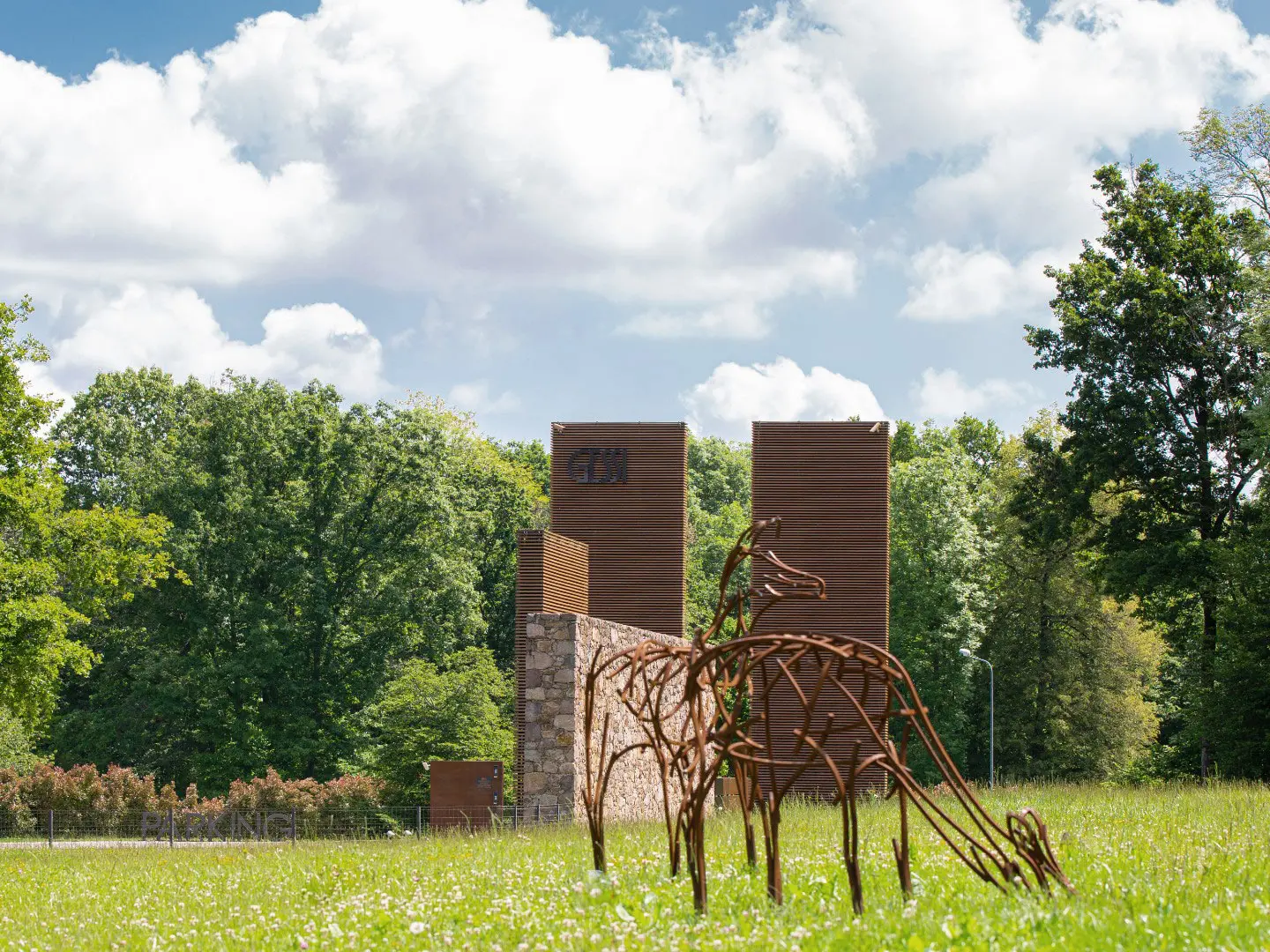 In its first Sustainability Report, relating to the period 1st January to 31st December 2020, Gessi - which is preparing to publish its second Sustainability Report soon -  flagged up its commitment to recognising the link between sustainability and competitiveness, as well as the credibility of the company. In his preface to the report, Gessi CEO Gian Luca Gessi, had this to say: "I've often thought about how I can explain what the word sustainability means for Gessi, and concluded that it has been a threefold dimension for us: social, environmental and economic. Three dimensions that combine to form both the identity and the image of our company. Body and soul, two inseparable elements. For Gessi sustainable means a development model capable of meeting the needs of the present without compromising the ability of future generations to meet theirs. Sustainability is not an abstract concept. Sustainability for Gessi means telling our story, describing our philosophy, our values and our connection to our roots."
There's a long list of initiatives, relative both to company life and to its production. The former revolve around Parco Gessi in Serravalle Sesia, province of Vercelli, where the company has its headquarters and where four hectares of photovoltaic surfaces have prevented more than 9,000 tonnes of CO2 emissions during the period 2017-2020. The park itself is home to 20 hives, providing a safe haven for more than 600,000 bees, and also boasts a cycle track that employees are free to use for downtime, as well as for environmentally friendly moving between departments. A green footprint that the report says is the common thread that also runs through the Made in Gessi "homes," i.e. the showrooms in Italy and around the world.
Again, with regard to internal matters, the report stresses that as well as its comprehensive Code of Ethics, the company also set up a supervisory board of independent professionals in 2013, which  has led to the introduction of a number of different procedures, ranging from the management of Public Administrations relations to sponsorships, hospitality and gratuity procedures (valid right across the company, from the directors to the employees). When it comes to products, the focus is on the pursuit of sustainability not just at the processing stage, and the welfare of the workers, but also on the development of techniques and technologies crucial for safeguarding resources, such as nozzles that restrict the formation of limescale and water-saving mixer taps.