AB Concept: designing like a chef 
Add to bookmarks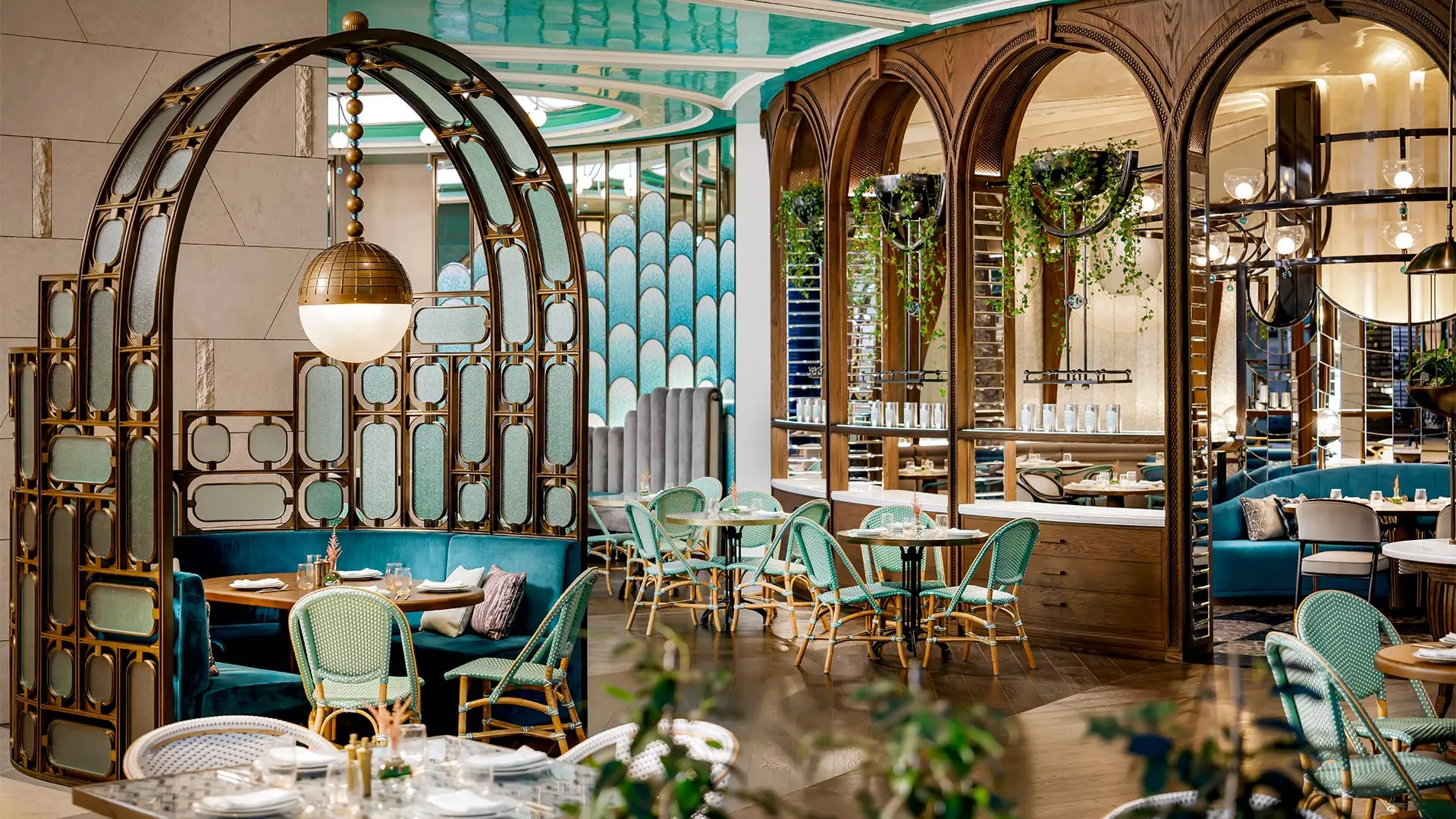 From Hong Kong, where it was founded in 1999, AB Concept produces stunning hotels and restaurants all over the world. Like a new, spot-on recipe every time
The operational identity of AB Concept, an interior architecture firm helmed by Ed Ng and Terence Ngan, is to astound with spaces that exalt the local context and inspire emotional wellbeing. Based in Hong Kong but active internationally with hôtellerie and catering projects in 16 different countries, AB Concept sees each project as an opportunity to bring energy and inventiveness to bear while remixing the very best ingredients in the history and decoration of the places in which it is invited to work. The corpus of their latest works has recently been gathered into The Art of Timeless Space: AB Concept, a monograph published by Rizzoli New York. In this interview with Ed Ng, we will be delving deeper to find out more about his vision of timeless design, unexpectedly discovering it to be more akin to gastronomic alchemy than to successful layout.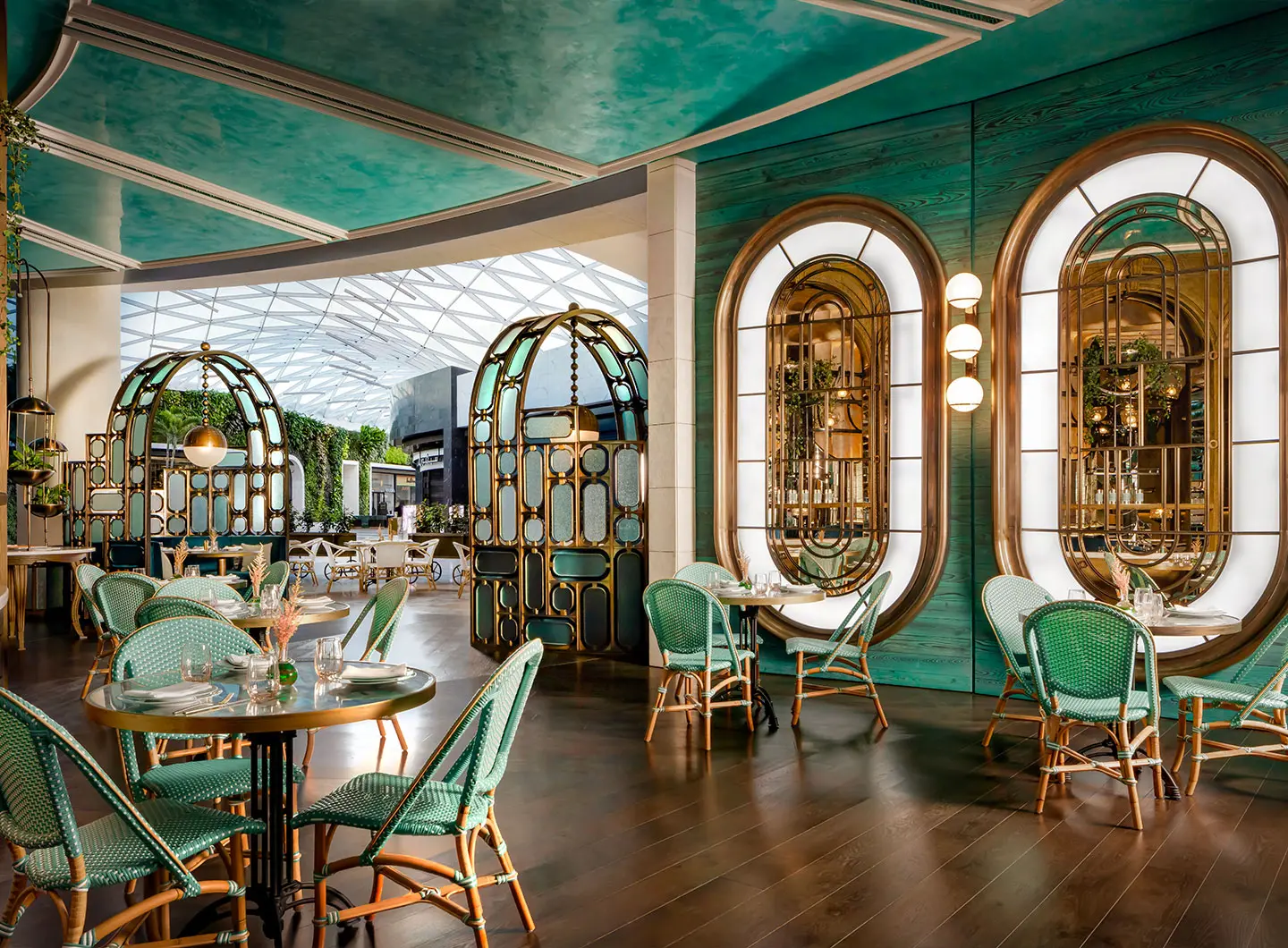 AB Concept has been active since 1999. Do you identify with a specific style or design approach?
We always believe that each project should be a true and unique reflection of its soul and cultural context. Much like a chef creates a masterpiece by carefully selecting ingredients and transform them into an amazing work. We refer to this approach as "design like a chef."  Just as a chef starts with locally-sourced, fresh ingredients to create a culinary masterpiece, we begin our design journey by immersing ourselves in the local culture and environment. We take a lot of time to walk the streets, study the materials, craftsmanship, and the very essence of the place, much like a chef explores the local market to find the most exquisite ingredients. After finding what we might use, usually ending with too much on the table. It is our role to carefully select the elements that suits the project the best, drawing inspiration from the rich tapestry of traditions and heritage. This allows us to infuse each project with a unique and authentic character. In the end, our projects are sometimes just like the result of a chef's meticulous preparation, where every detail matters. Aside from the fundamentals, we are never a fan of formulaic or repetitive design; instead, we look at design as a labor of love, crafted to resonate with the spirit of the location, making each project a unique work of art that tells a story, evokes emotions, and provides an authentic experience for those who live there or visit it.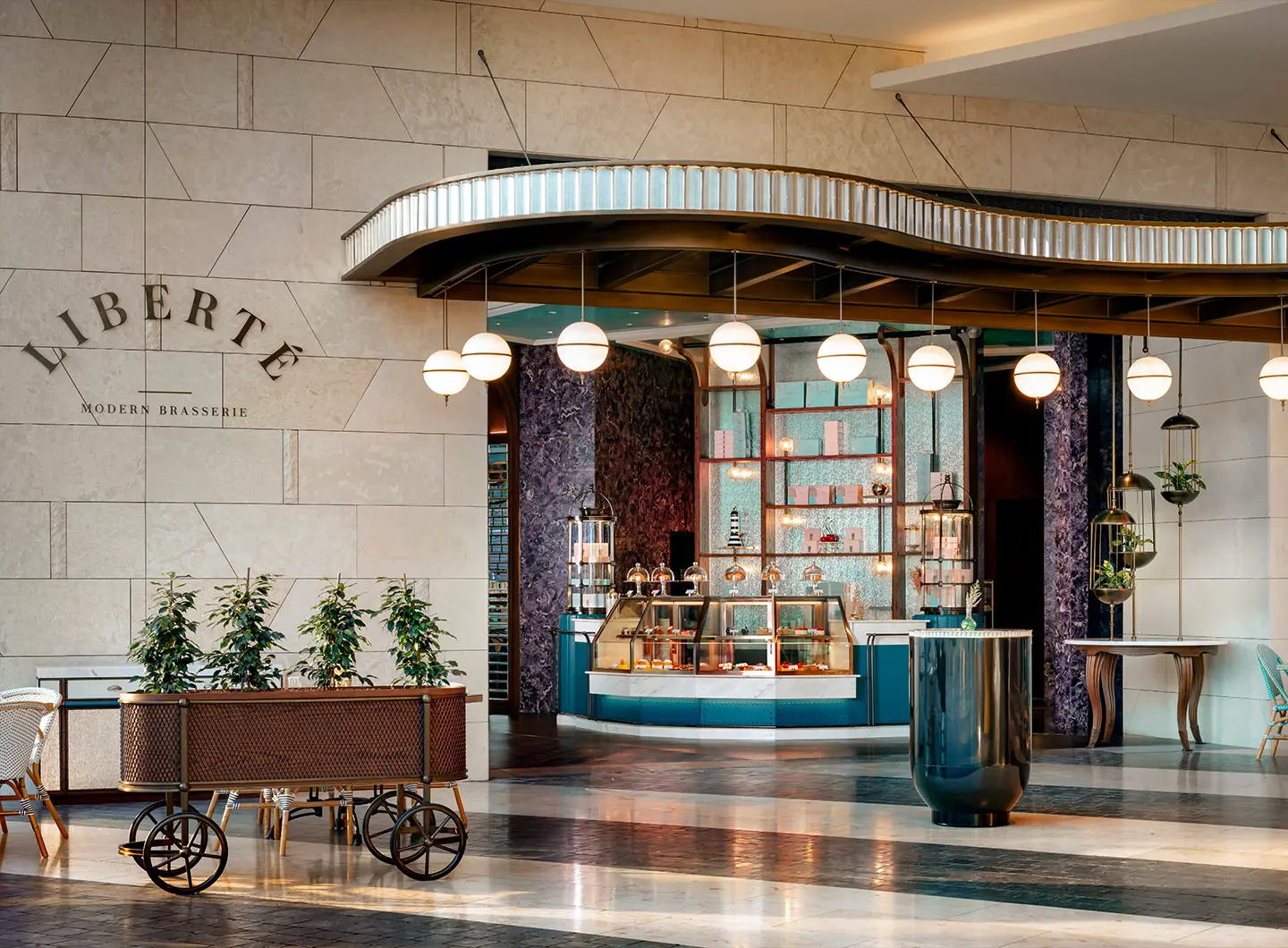 Hospitality is your main field of activity. How have the expectations of an international and discerning clientele such as yours evolved over time? And how do you combine them with the need to interpret the local context where you operate?
Indeed I've witnessed a significant evolution in expectations of both our discerning international clientele as well as demand from guests over time. Nowadays, guests seek more than just luxurious accommodations; people desire an authentic and immersive experience that resonates with the local context. This change over the years was actually something that we've always believe and has been actively working toward. The idea of Luxury was never just a compilation of expensive and rare materials, but rather the experience one could feel being pampered and be truly comfortable.  We like to design in a way to let guests feel immersed in the culture, architecture, and traditions of the region, striving to understand what makes it special. While on the business side, it is all about reaching the level of hospitality with timeless design while considerate with sustainability.  Hence we go beyond providing solutions to design emotional journeys within our projects, taking care that rational responses are always combined with attention to feeling, alongside function and form in every project we ask ourselves two questions: How do we want people to feel? What will be remembered from this experience an hour, a day, a week and a year later? 
An impressive decor characterizes one of your latest projects, the two restaurants at the Grand Hyatt Kuwait.
We designed two F&Bs within the Grand Hyatt Kuwait, the MEI LI and Liberté. The inspiration for MEI LI came from the most popular dishes served at the imperial places of old Beijing which slowly trickled down into the narrow streets of China. Throughout time these imperial treasures blended with common food providing the narrative for this venue which offers the best of both culinary worlds – the renowned Peking Duck with the more subdued Beggar's Chicken as its equal. The first one eaten by the emperor the second one by the peasant girl. With the interior design of MEI LI we portray character, flair, beauty and personality throughout every aspect of the journey. Coupling traditional elements, classic techniques and authentic flavours and presentation styles, the space promises to immerse diners into a rich and vibrant dining experience. While the modern Brasserie Liberté was more inspired in a translating classicism with contemporary lens. Starting with an design narrative as if An emperor searching for eternity with fantasy mirrors desire and transforming imagination into reality with a dash of European historical influences. The interiors are characterized by wooden panels on the walls against timber wood flooring creating contrast with green planters throughout.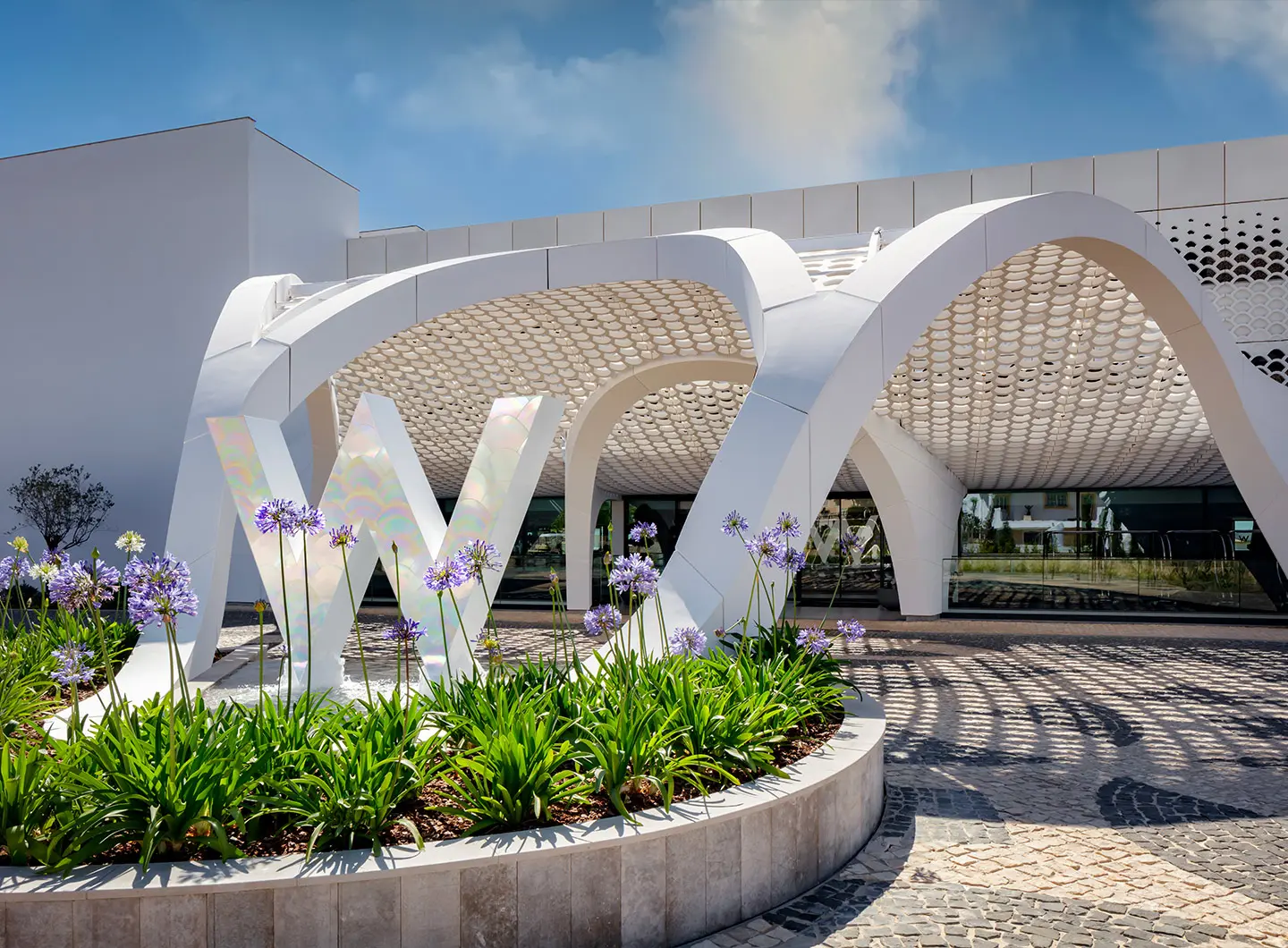 The W Algarve Hotel is your first resort in Europe. How did you conceive it?
The site where the W Algarve now stands was once an incomplete landscape with structures. Through joint efforts with our clients, we were able to transform it into the renowned W resort that stands proudly in Algarve today. 
The project was an incredible journey that embraced the captivating scenery sculpted by the Portuguese coastal shores. We wanted to pay homage to the historical and cultural context of Algarve while infusing the social aspect of W hotel's spirit into the design. The result creates a high-energy lifestyle intertwined with the beachscape sophistication of Algarve. A truly breathtaking and I am honored to have been a part of it. 
Upon our first visit to the site and the lovely scene, we realized the incredible potential of the Algarve coastline and knew that the hotel would naturally become a destination of its own. Our client agreed that the hotel was meant to become a scene of itself to both overseas and local guests, so we conducted extensive research on the area, including Algarve's rich traditions, culture, and history while handpicking local materials, crafts, as well as natural scene. Blending all of these elements into the design, guests from all over the world will be able to experience a taste of the local culture alongside the vibrant spirit of the W hotel brand. The result is a truly immersive experience that appeals to visitors from all over the world. The translation of the concept into space tantalizes guests into discovering layers of profound sensory experiences, exposing them to unexpected surprises within secret alcoves – Integrating the splendid Algarve lifestyle and culture into a colourful and energetic W getaway.  Gestures of traditional Portuguese crocheting techniques are displayed through a series of virtuous episodes, weaving of pathways that mimic the symphony of nearby waves, and the sudden spark of electric energy from an unexpected location. Privacy is foreshadowed with latticed ceramic dishware, crafted by local artisans to suggest cultural elements of Portuguese history. Additional azulejos, hand-painted tin-glazed ceramic tile works chronicle the artistry of Portugal's cultural aspects laced throughout the public areas and into the privacy of guest quarters.  Although the hotel was designed to attract visitors from all corners of the globe, it was always an important aspect for us to create a design that has connect with the local community. With much of our inspiration and materials derived from the rich Algarve culture, we aimed to create a hotel that would be embraced by the locals as a true representation of their town. Our intention was to create a space that the community could be proud of and even visit on their own, as all of the iconic restaurants within the hotel are open to everyone anytime.  The Market Kitchen restaurant has been created with a neighbourhood ambience, taking inspiration from local markets using traditional Calçada Portuguesa patterned pavements, Azulejos tiles and typical style windows. Also sitting atop the hotel with panoramic views as far as the eye can see, Paper Moon, sister to the renowned Milanese restaurant, showcases a chic white interior and exterior, created with white timber and monochrome floors. Stylish and energetic, this is another seamless indoor-outdoor space; interiors are airy and light with windowed doors that open out onto an expansive terrace where guests can enjoy the peninsula's breath-taking sights.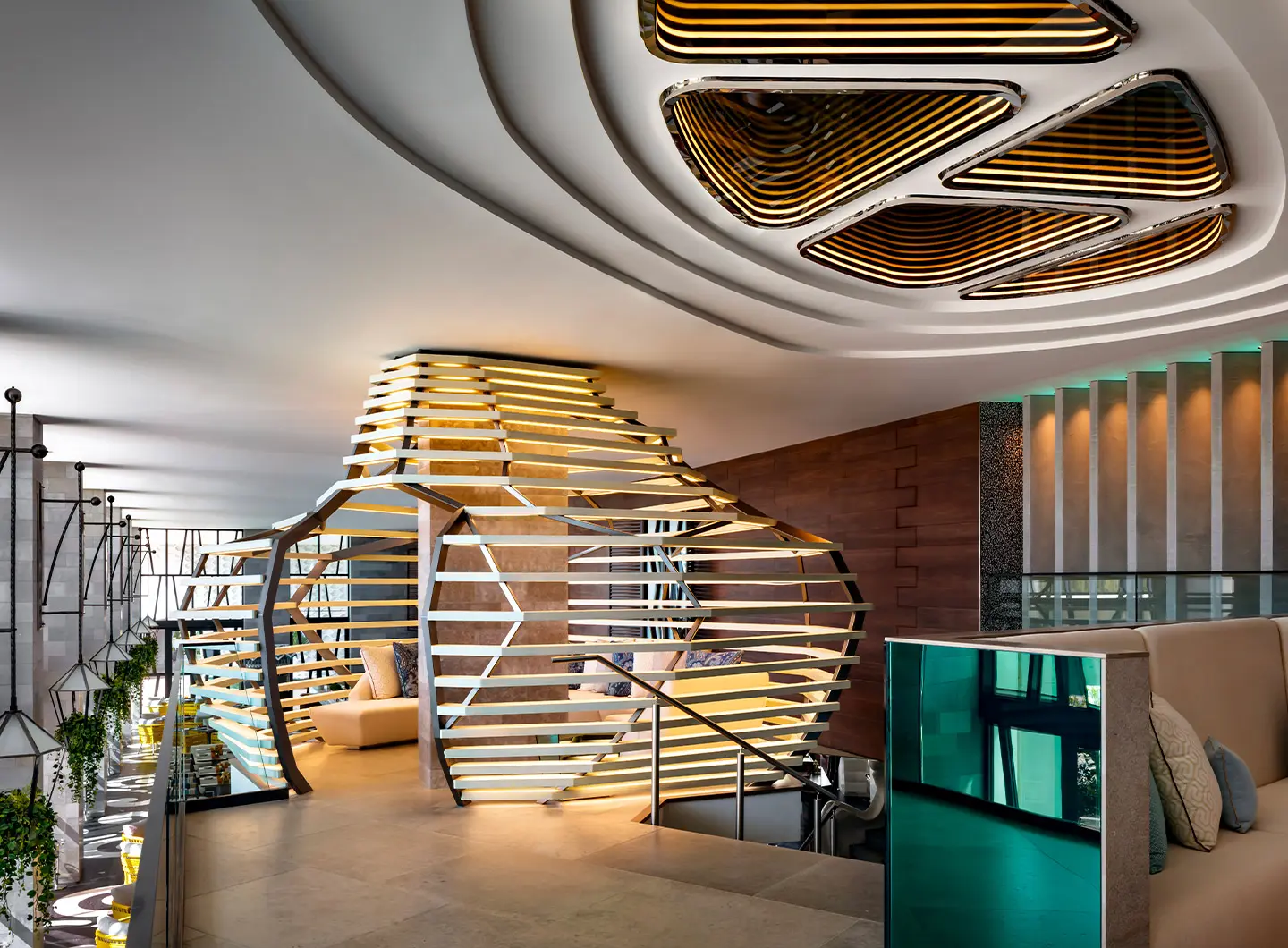 You also operate in the field of furniture and complementary design. What are your ongoing collaborations and how do you work on this scale of design?
Designing furniture and product aren't so much apart from designing for interior projects. After all, these products and furnitures are essentially a part of the interior.  I have always been very interested in collaboration with different brands to create the perfect furniture or decoration that will be fit right into the restaurant, hotel that we design as well as a great piece that suitable for intended settings. We've created the Hagu Chair with Gebrüder Thonet Vienna, Viola Chair with Poltrona Frau, the Nephele Collection with Tai Ping, The Flux Collection with Lasvit, the Tableau collection with Calico Wallpaper and there's more to come! In fact we have been constantly expanding our collaborations with these brands, we admire the workmanship and quality so much and they love our design too! At the same time, although I can't mention the names now, but we are also collaborating with several brands, hopefully we will be able to show them to everyone soon too! 
A new Paper Moon restaurant will open soon in the Old War Office building in London. What are the differences with the other restaurants in Milan and Albufeira?
The Paper Moon at The OWO will be a special one. As we are all familiar with the brand, Paper Moon is a family-style establishment with a homey and comfortable atmosphere. The aesthetic and feel of Paper Moon at W Algarve is obviously quite different, due to its location by the coast of the south of Portugal, while still retaining the comfort of dining in a family style restaurant with panoramic views of the ocean. While Paper Moon Giardino is also in a major city and housed in a heritage building, the experience is different. For Paper Moon Giardino, dinners can explore through the six different main dining rooms, each with it own characteristic and charm. Meanwhile the design of Paper Moon at The OWO features more sparkles with window views of London Eye & Horse Guards Parade. We accentuated the design through bold and eclectic upholstery patters create a stylish relaxing environment with decent food as we are inviting young generations to the restaurant. The overall design brings a more sophisticated ambiance with the best of Italian brands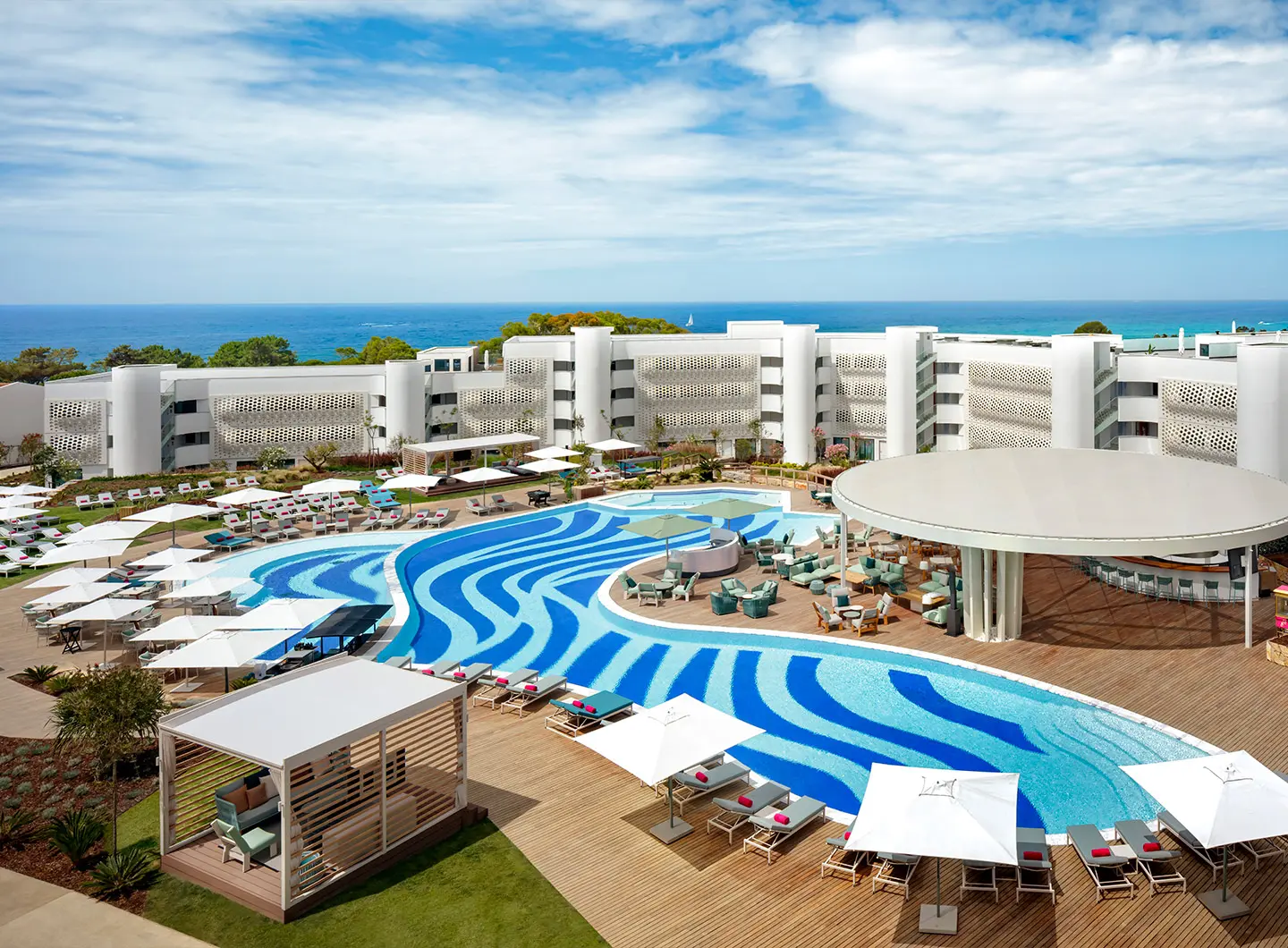 Finally, what is your formula for a successful project? Does the awe of the unprecedented, the beauty evoked by materials and savoir faire count more, or does the ability to reinterpret the desire for well-being in a way that is always up-to-date?
I believe that design is a valuable and evolving tool, a science and a craft combined. It helps us to understand who we are, to reflect how we live and to shape how we come together. Creating a sense of wonder and surprise in our designs is what sets our projects apart. On top of this staying true to connecting each design to its location and could be proudly presented by local population as something that represents their city has always been one of our goal. Envisioning myself as a guest is perhaps one of the most important aspect of my design process. Personally, I always put myself in the shoes of a guest when approaching our design, every time for every design in every project. I consider how I would feel when standing in a particular space and what's the first thing that will catch my attention. I also take into account what elements would make the guest experience as relaxing as possible. We always describe our mission as translating intangible emotions into tangible realities. We want to design for experience and memory together for guests to remember in life. So in every project we ask ourselves two questions: How do we want people to feel? What will be remembered from this experience an hour, a day, a week and a year later?  Ultimately, design is about being.