Vismara Design
INTRODUCES
Asso | Poker Table
Category: Tables and coffee tables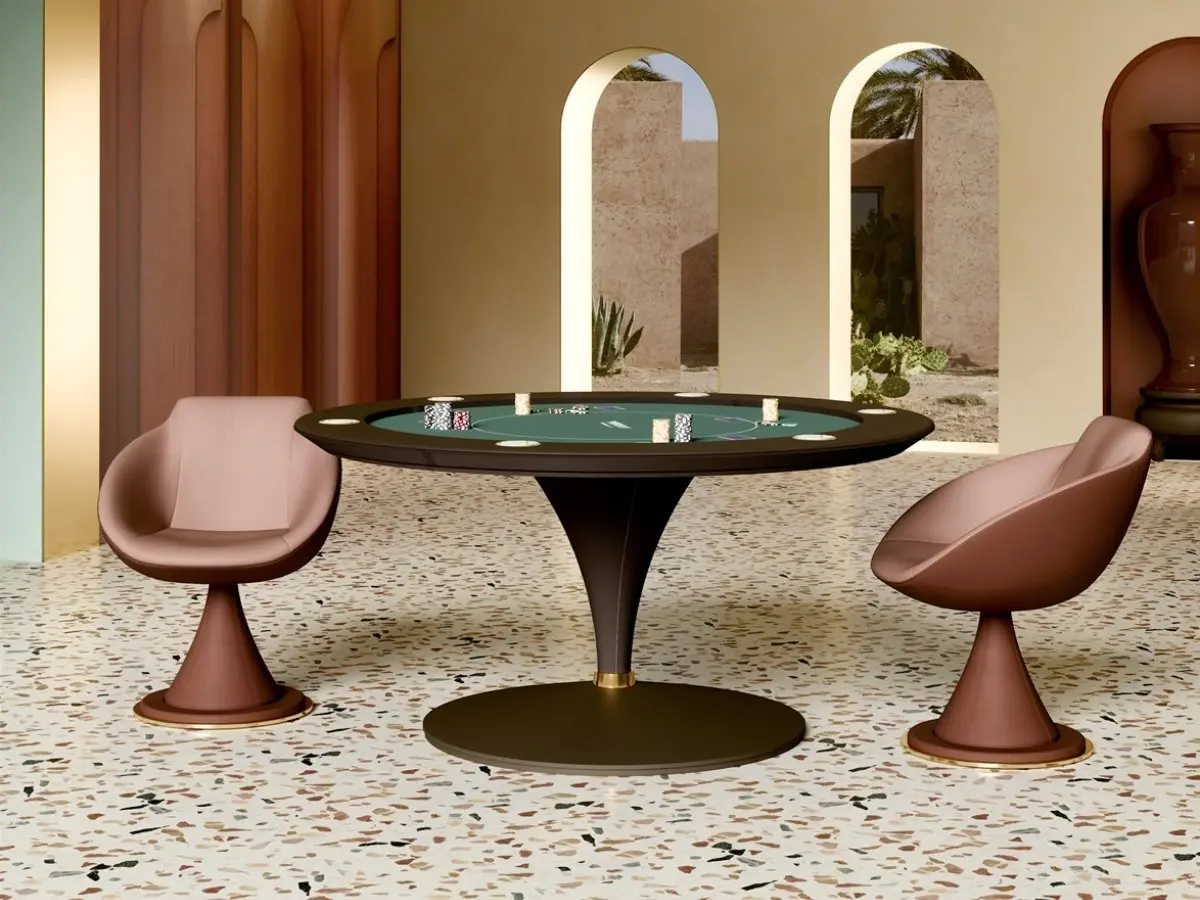 Asso, is the new Poker Table by Vismara.
The simplicity of its shape is transformed into extreme luxury thanks to a deep study of the details.
The conical base is covered with leather, as are the cup holders built into the top ofthe table.
The playing surface is covered in slightly padded cloth, customizable in all Pantone colors.
Asso Poker Table is available both in round and oval shape.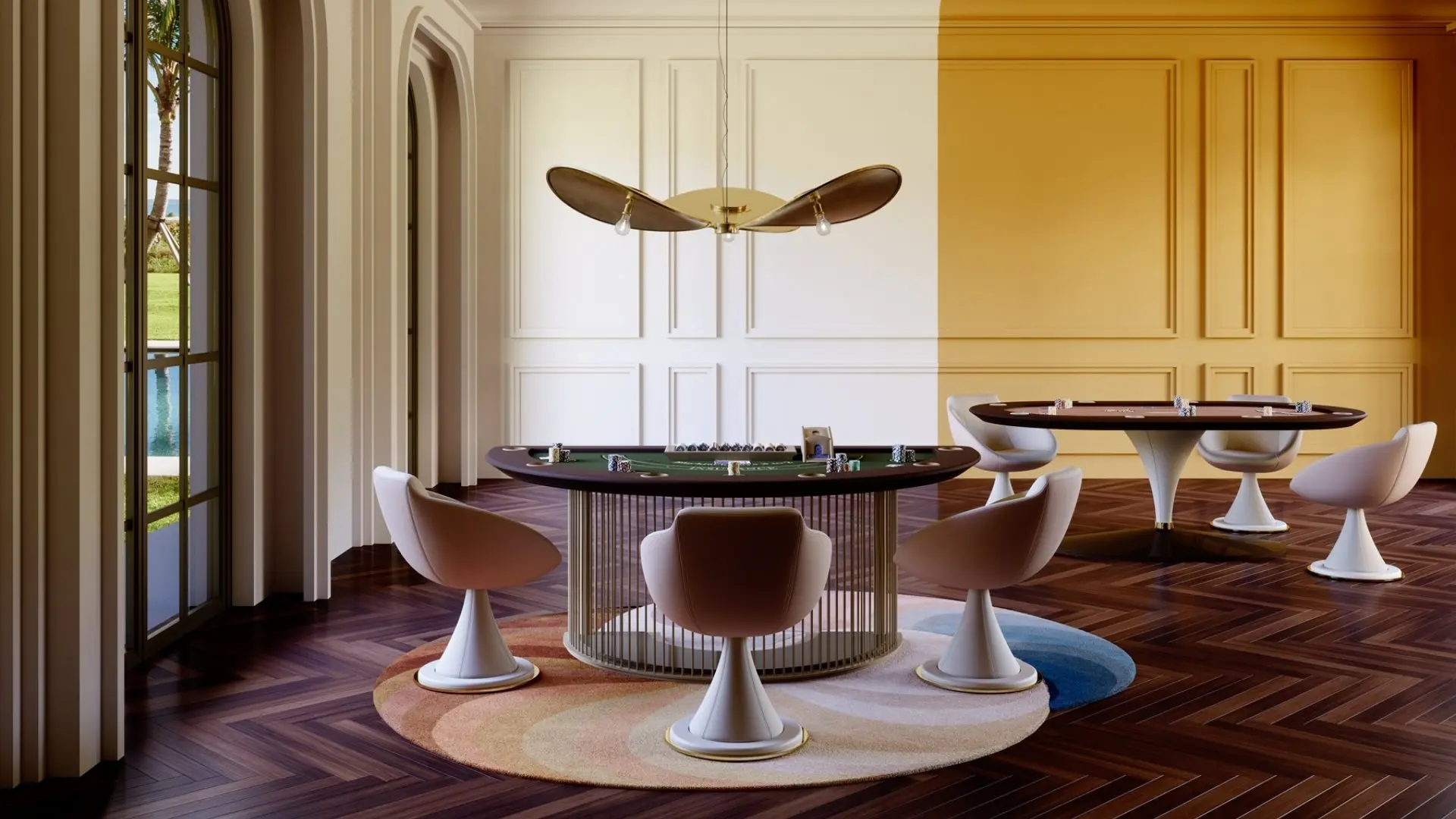 The new Poker Table is offered in two versions: Basic and Deluxe. The first version features the entire structure in lacquered wood, to be chosen from lacquering, glossy, matt and soft touch, a particular finish with a velvety effect. The cup holders, built into the edges, are made of steel, with a chrome, gold or bronze finish.
In the Deluxe version, Asso Poker Table is enriched with a leather covering on the conical base, as well as on the built-in cup holders. The Deluxe version enhances the shapes of Poker Table through an incredible attention to detail.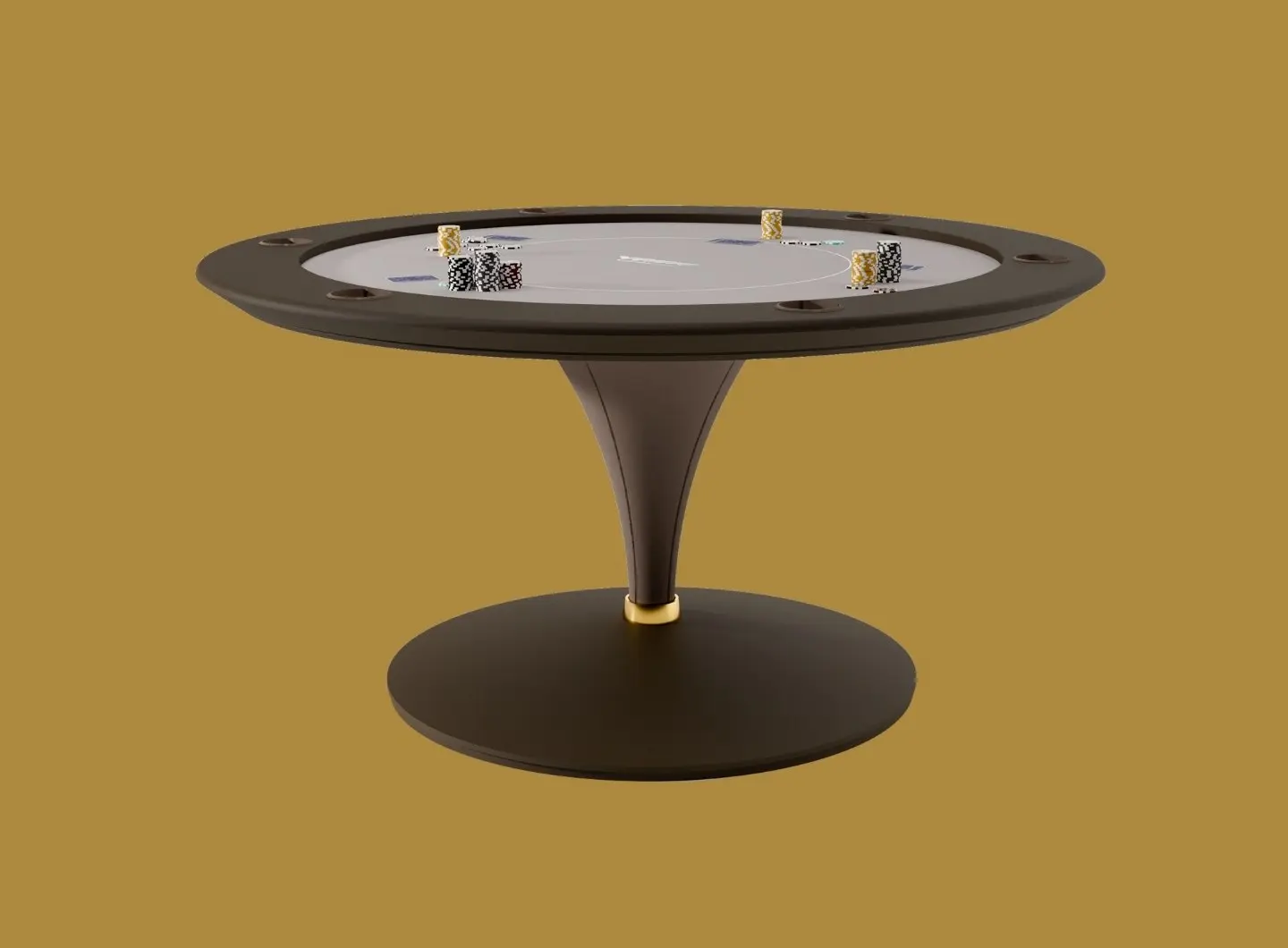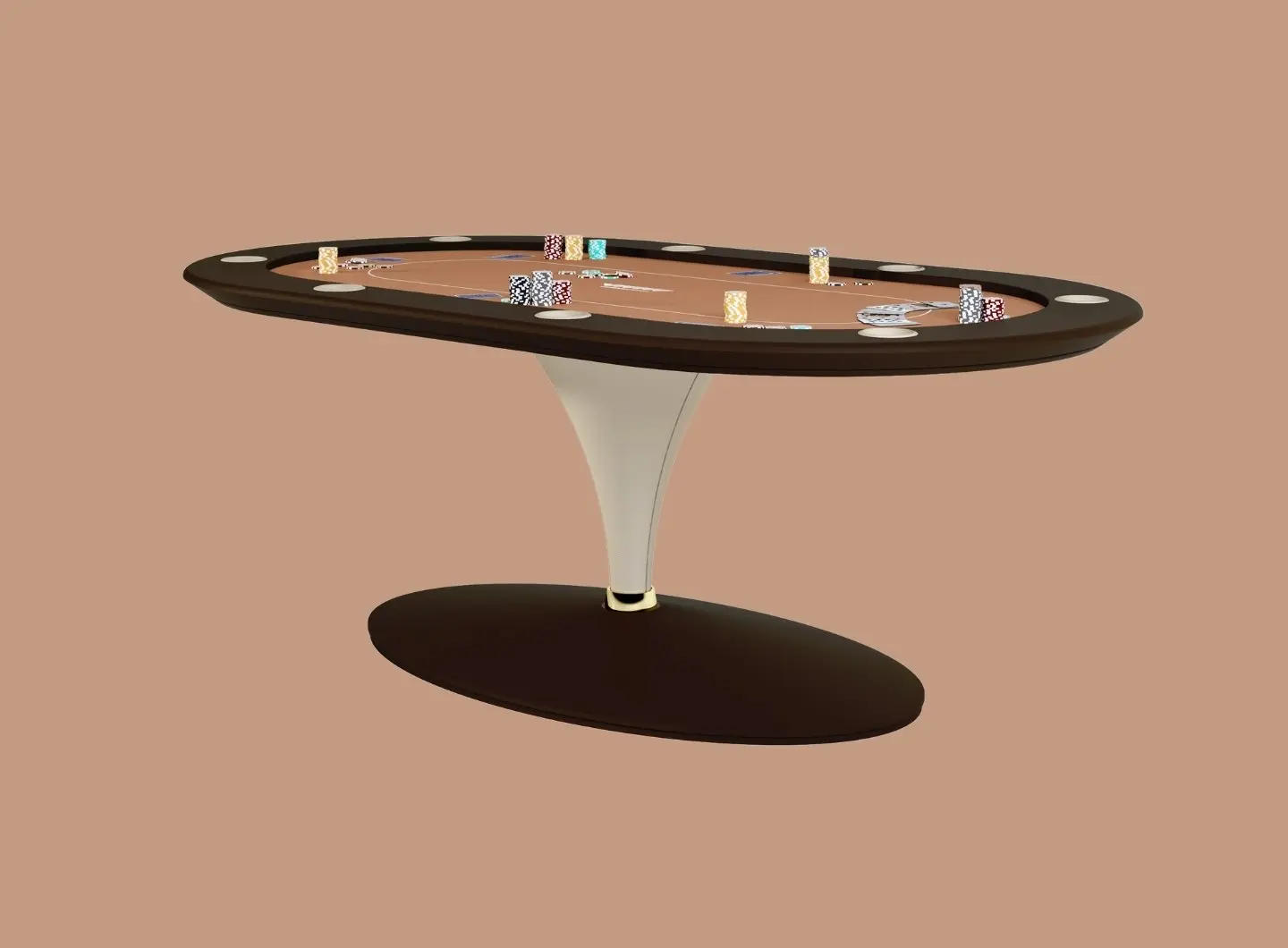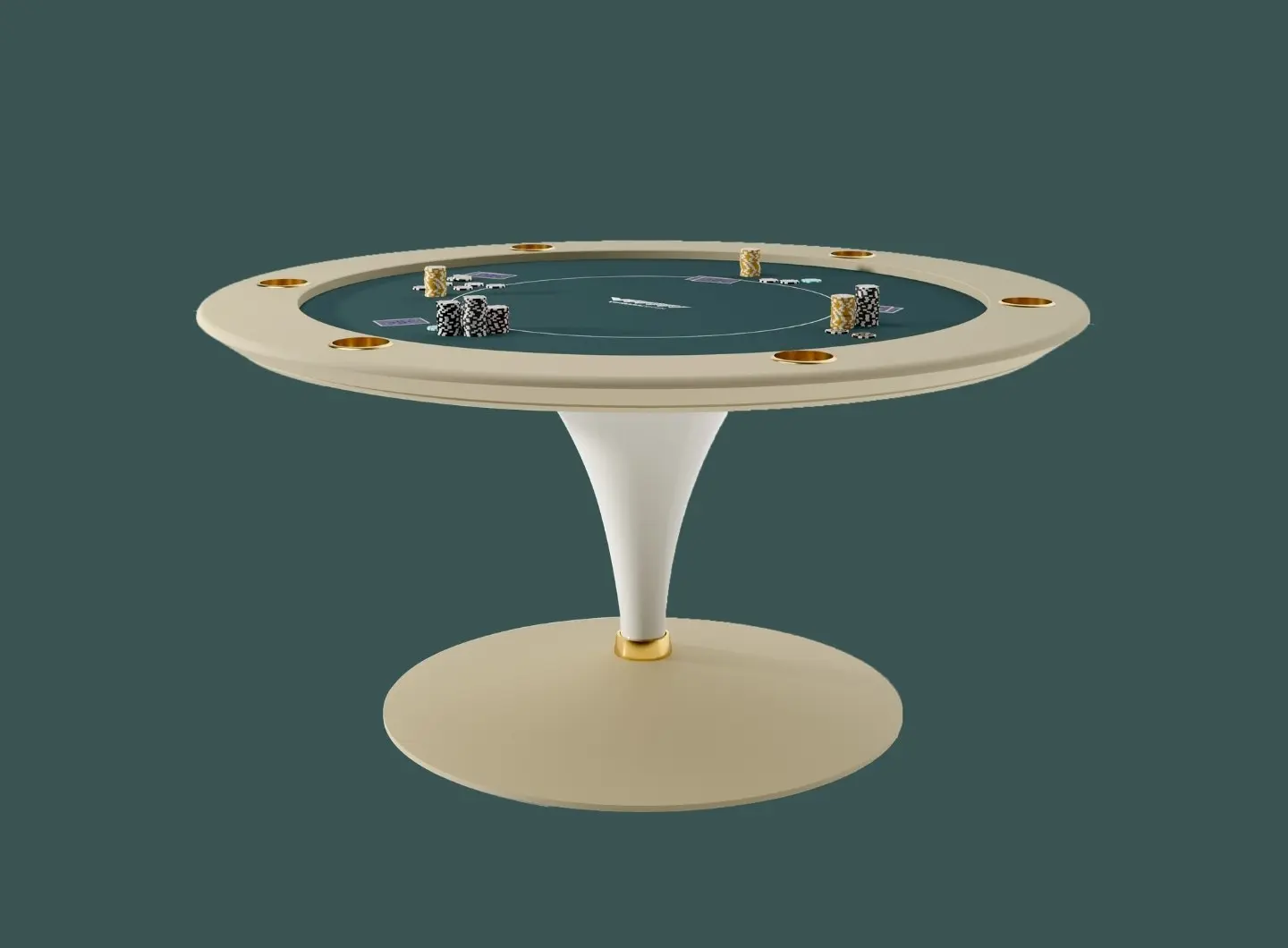 BRAND SELECTION
OUR PRODUCTS