Cosily Bed
The simple, modern structure with a double customizable upholstery as well as the thin wood feet make it the perfect bed to combine with the other pieces.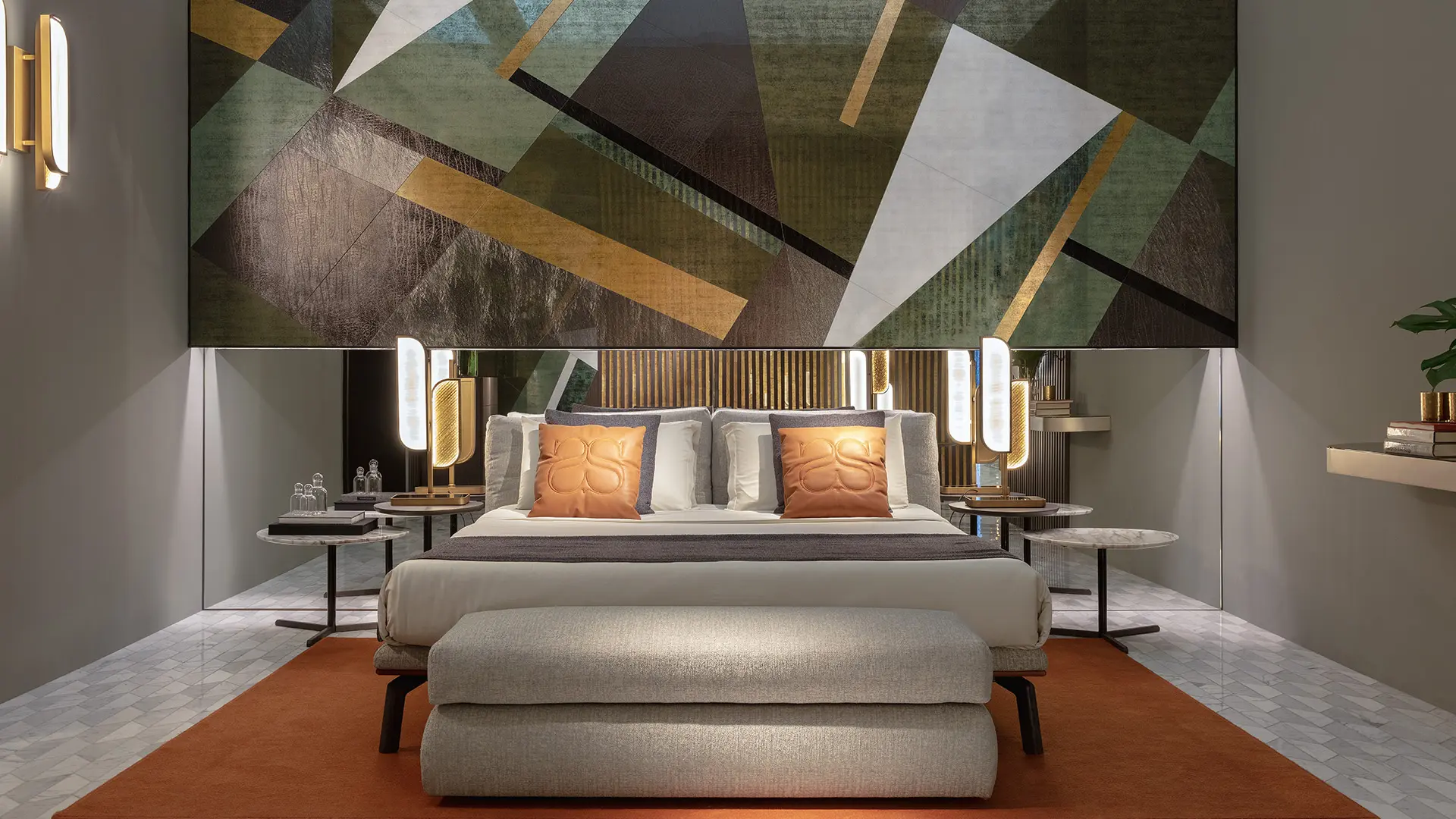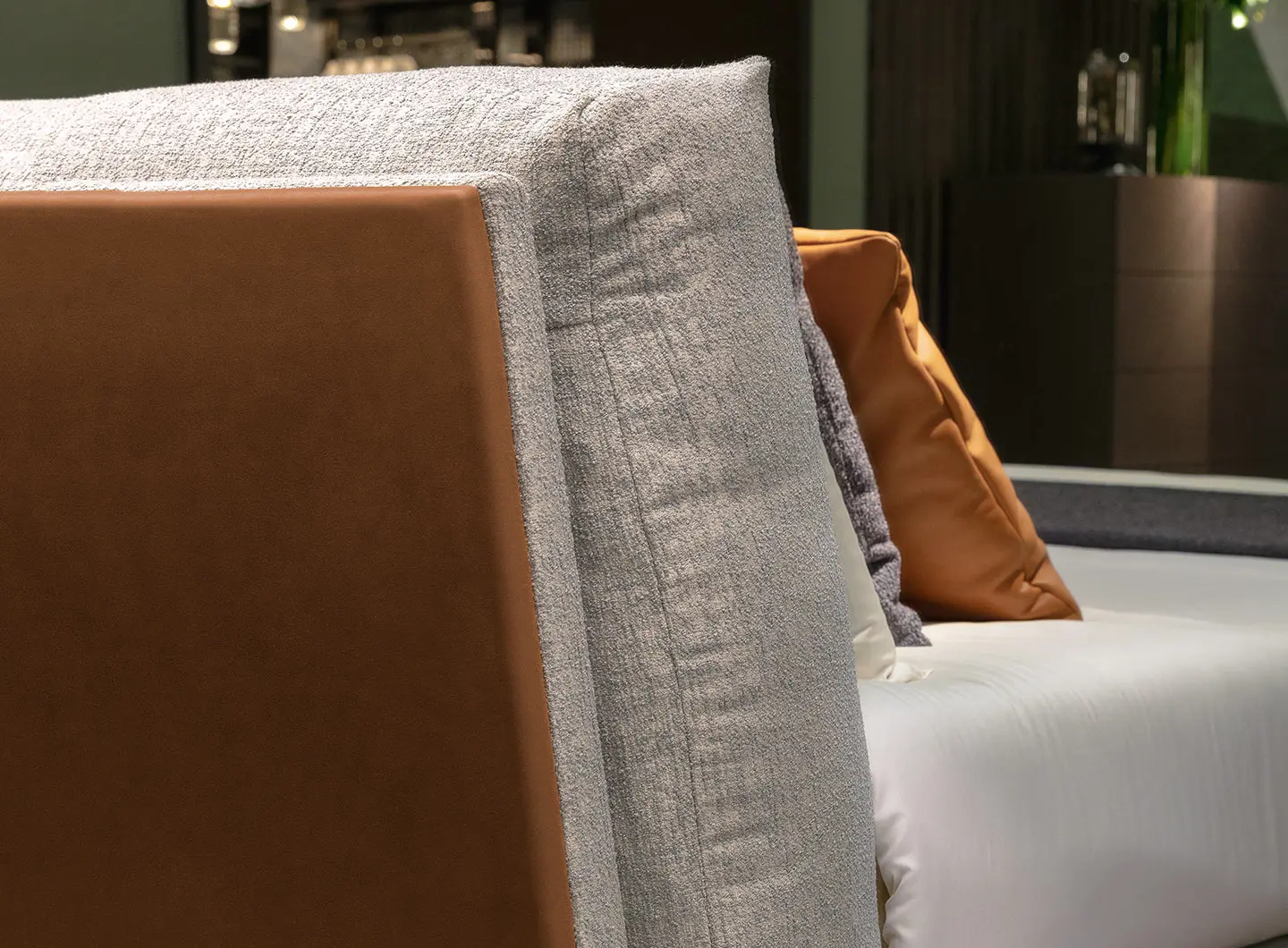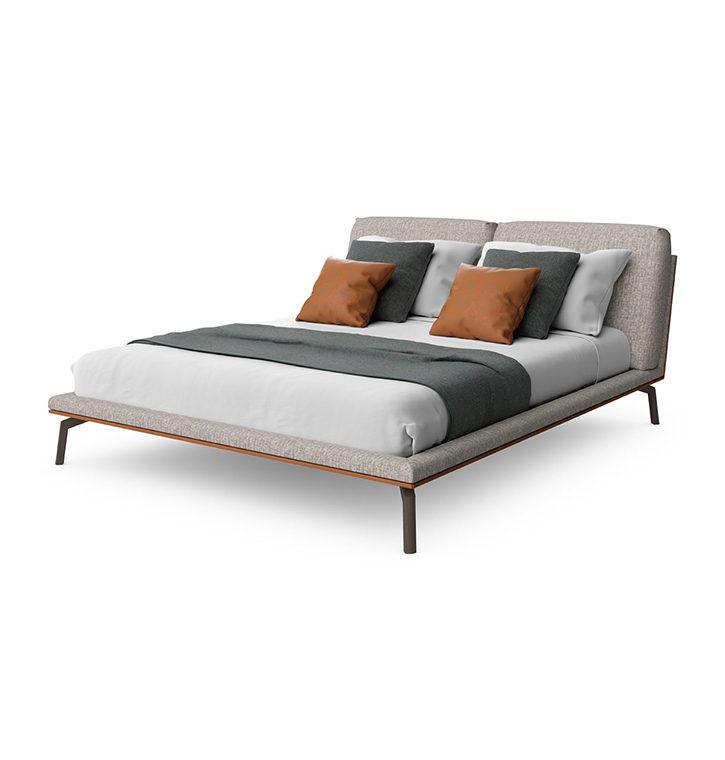 Product description
Bed with solid wood and plywood frame, covered in leather and fabric. Feet in solid wood stained in gray oak. Headboard cushions with removable covers.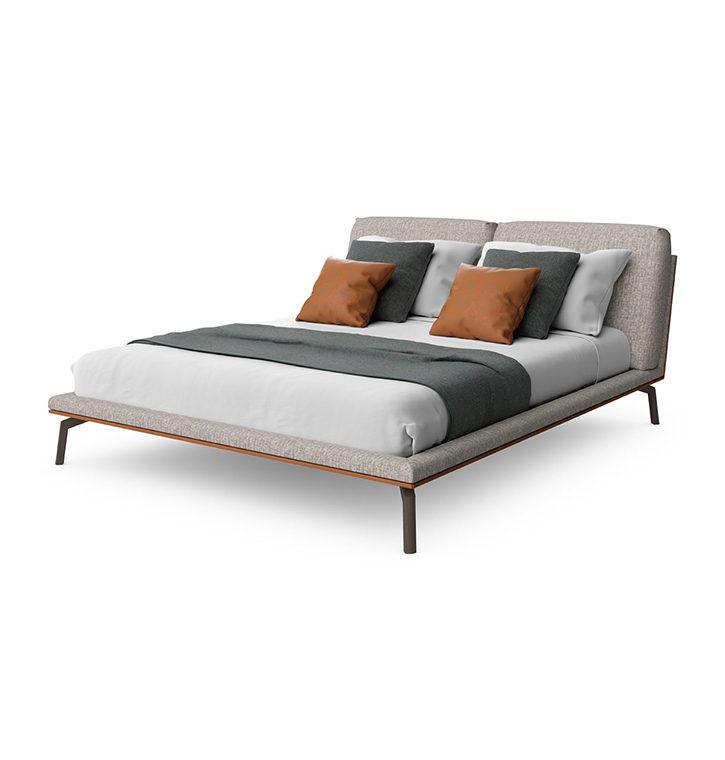 Dimensions
W 163 x D 243 x H 100 cm
W 60 1/4" x D 95 5/8" x H 39 3/8"
Product sheet
Discover more

Collection
Discover more

Official website
sicis.com

BRAND SELECTION
OUR PRODUCTS