Totem
Totem is a sophisticated stool and a family of tables that transcends their inner function to become a decorative object. Its elegant and timeless design blends effortlessly into the surrounding décor.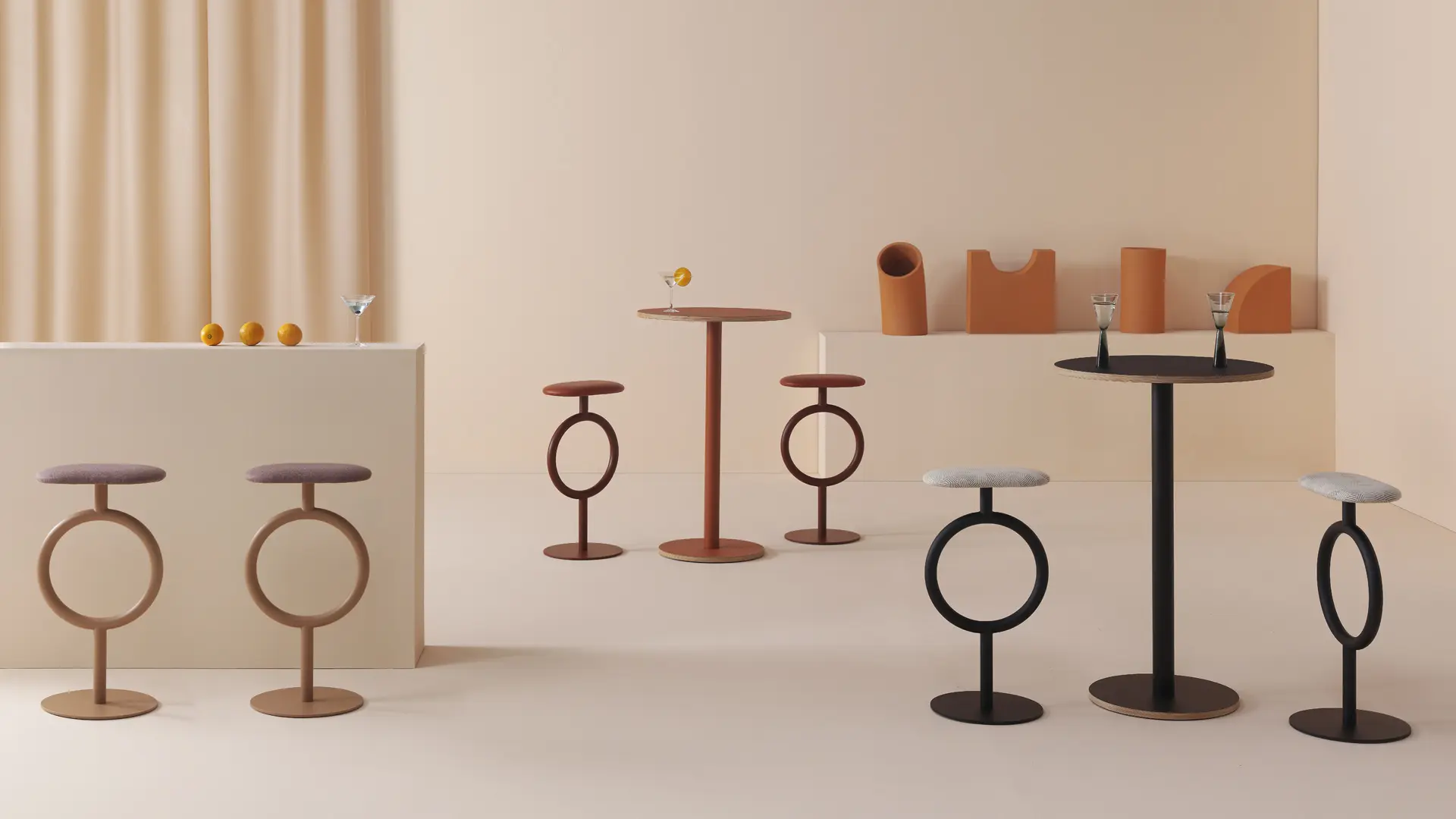 "Totem is really representative of the way I like to think objects, in a very graphic, striking, yet elegant and functional design."
It is a sophisticated bar stool and range of tables. A clean design with which its author wanted to escape from conventional forms and explore a new design language. Totem's sculptural curves are surprising and its graphic silhouette reveals the designer's talent for illustration.
The apparently slender and delicate structure is, in fact, strong and sturdy. Its wide base seems to stabilize a fragile balance of straight lines and a circle. The central ring, as well as providing a pleasing silhouette, serves as a footrest for the stool. Reduced to the essentials, the seat remains comfortable without breaking the illusion of a two-dimensional drawing.
Its evolution towards a versatile family of tables was logical. The variety of heights and diameters available extend their functionality and allows them to be used for such diverse uses as: coffee or side table, dining table, high cocktail table or medium height gathering table.
Whether at home or in a bar, Totem is an interesting alternative for versatile and chic environments.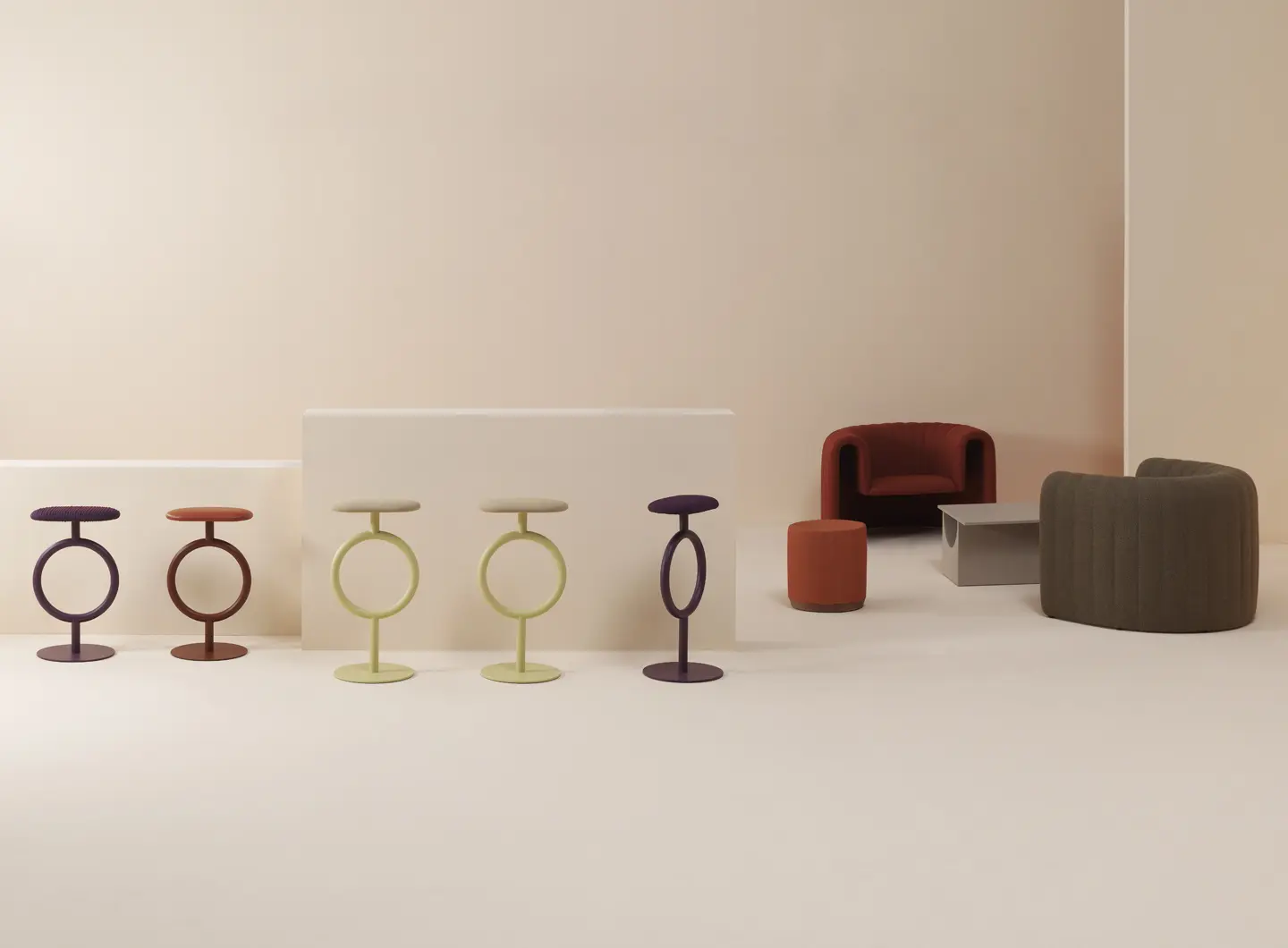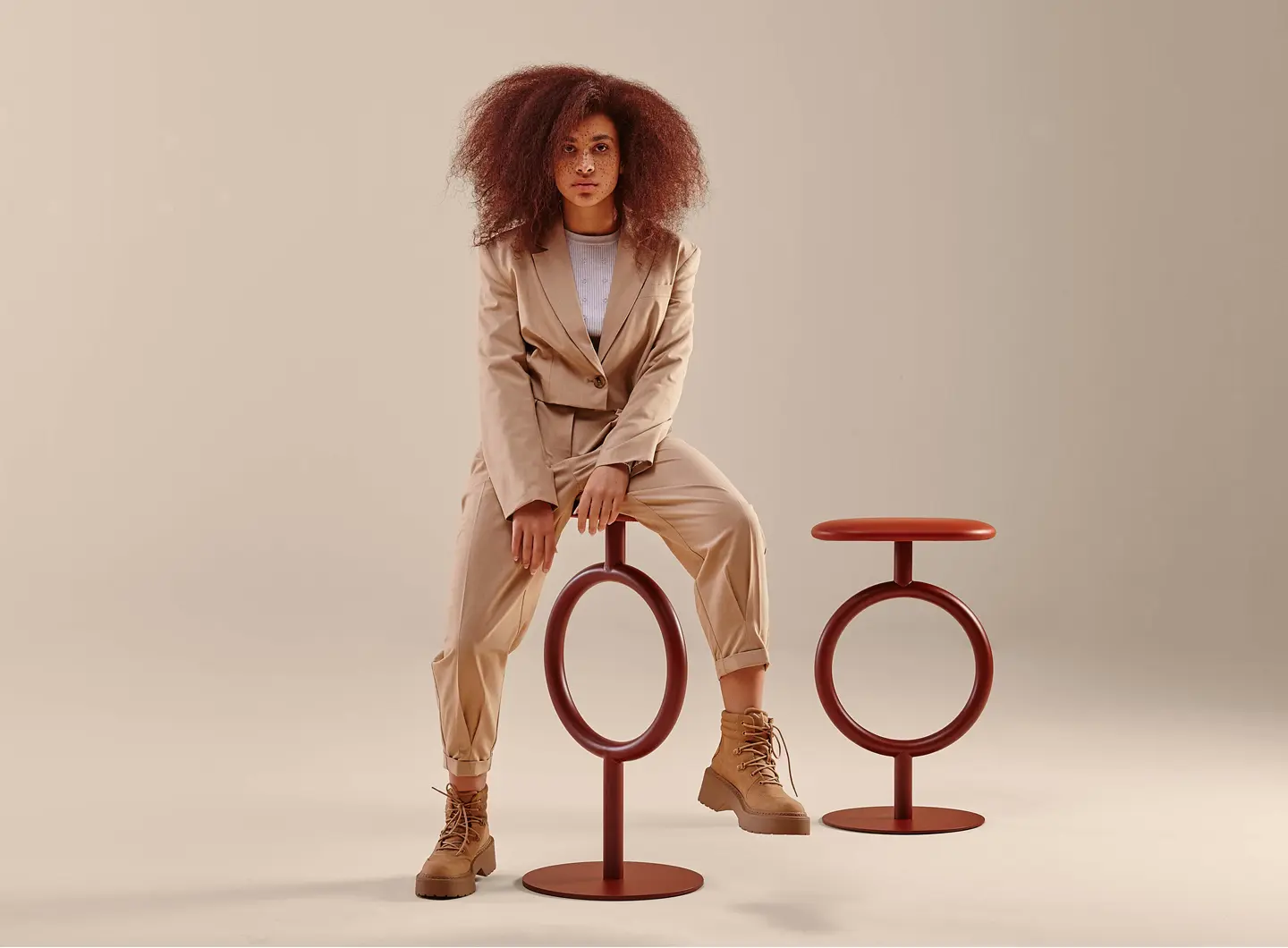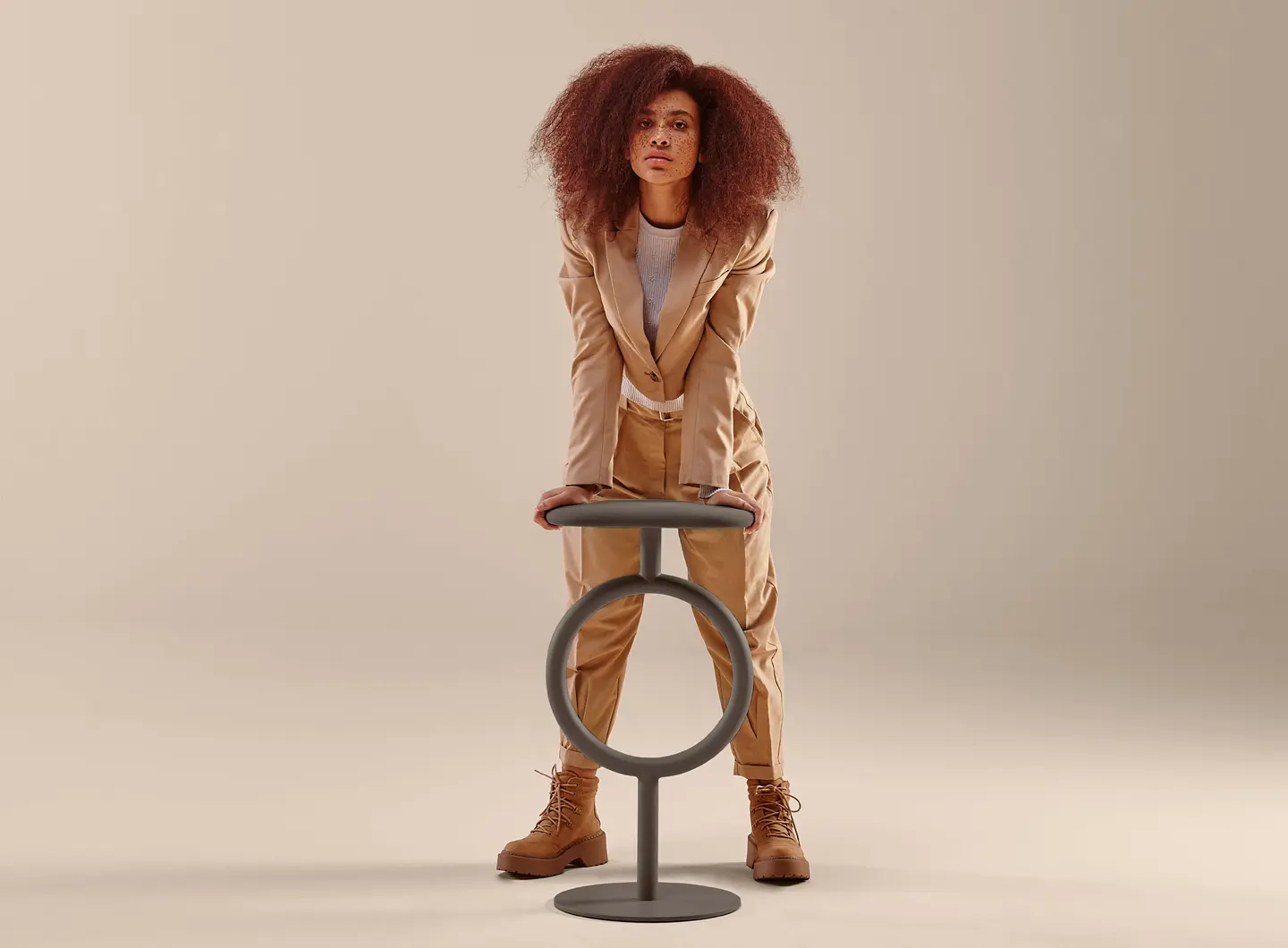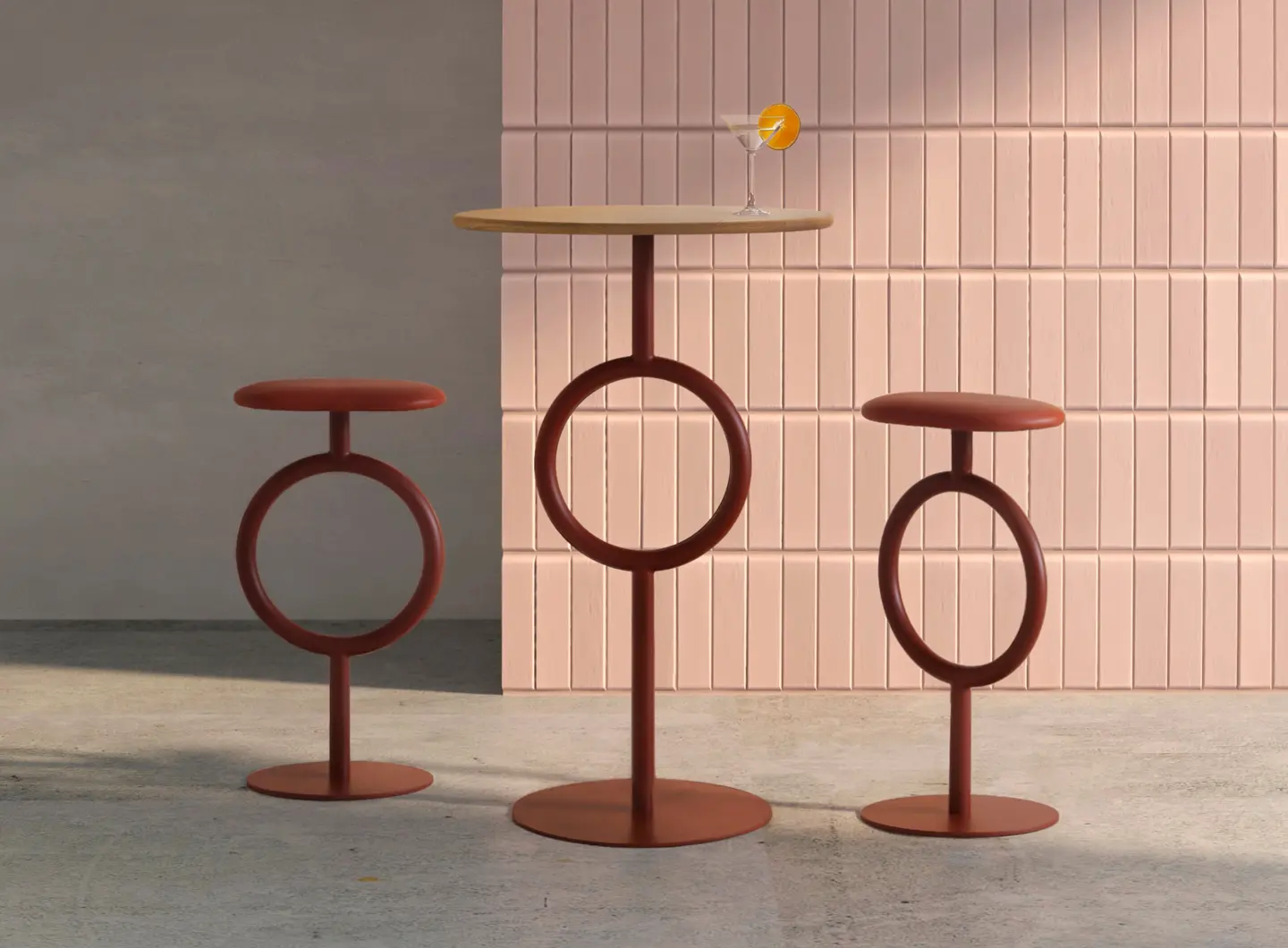 Designed by

Sylvain Willenz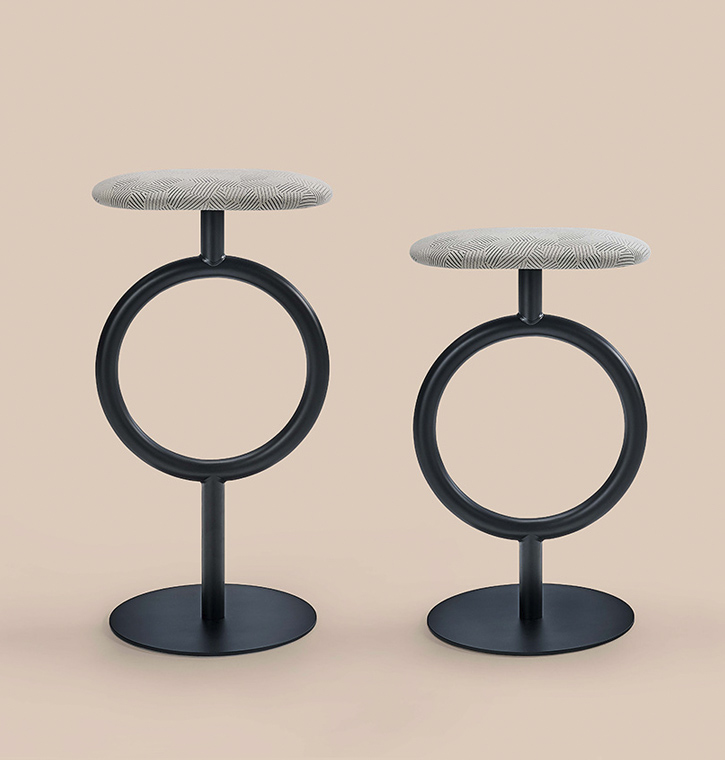 Product description
It is a sophisticated bar stool and range of tables. Totem's sculptural curves share the same metal structure. A simple and graphic piece, even more subtle when viewed side on. The slender, symmetrical structure is apparently delicate but in fact is strong and sturdy.

The metal structure can be lacquered from a selection of 16 colours with matching MDF tabletop. Alternatively, a solid oak top or seat can be fitted which can be stained from a wide selection of 22 colours. The seats can also be upholstered in any of Sancal's leathers or fabrics.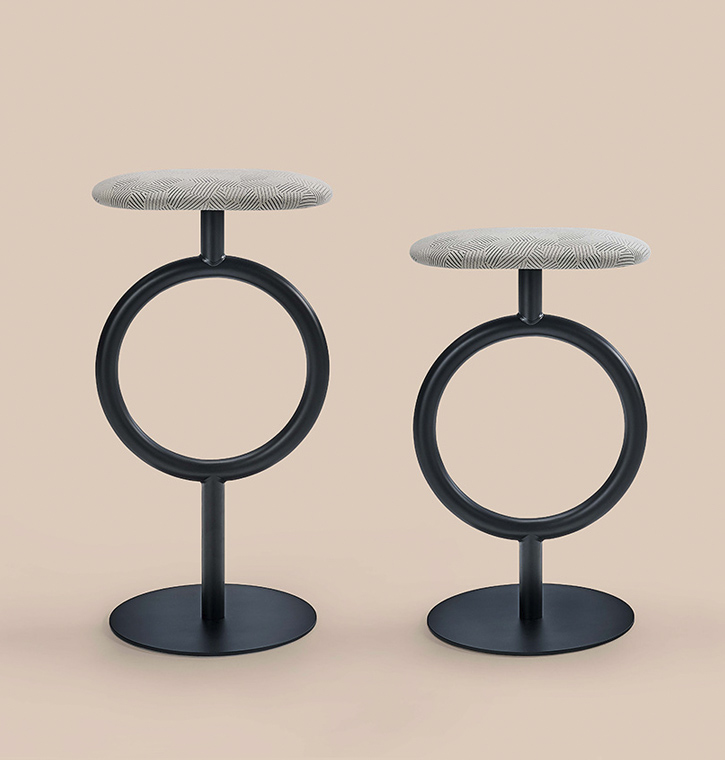 Dimensions
Download technical specification sheet
Product sheet
Data sheet

Collection
Museo Collection

Official website
Totem stool

BRAND SELECTION
OUR PRODUCTS