Rubinetterie Ritmonio
INTRODUCES
DIAMETRO35 S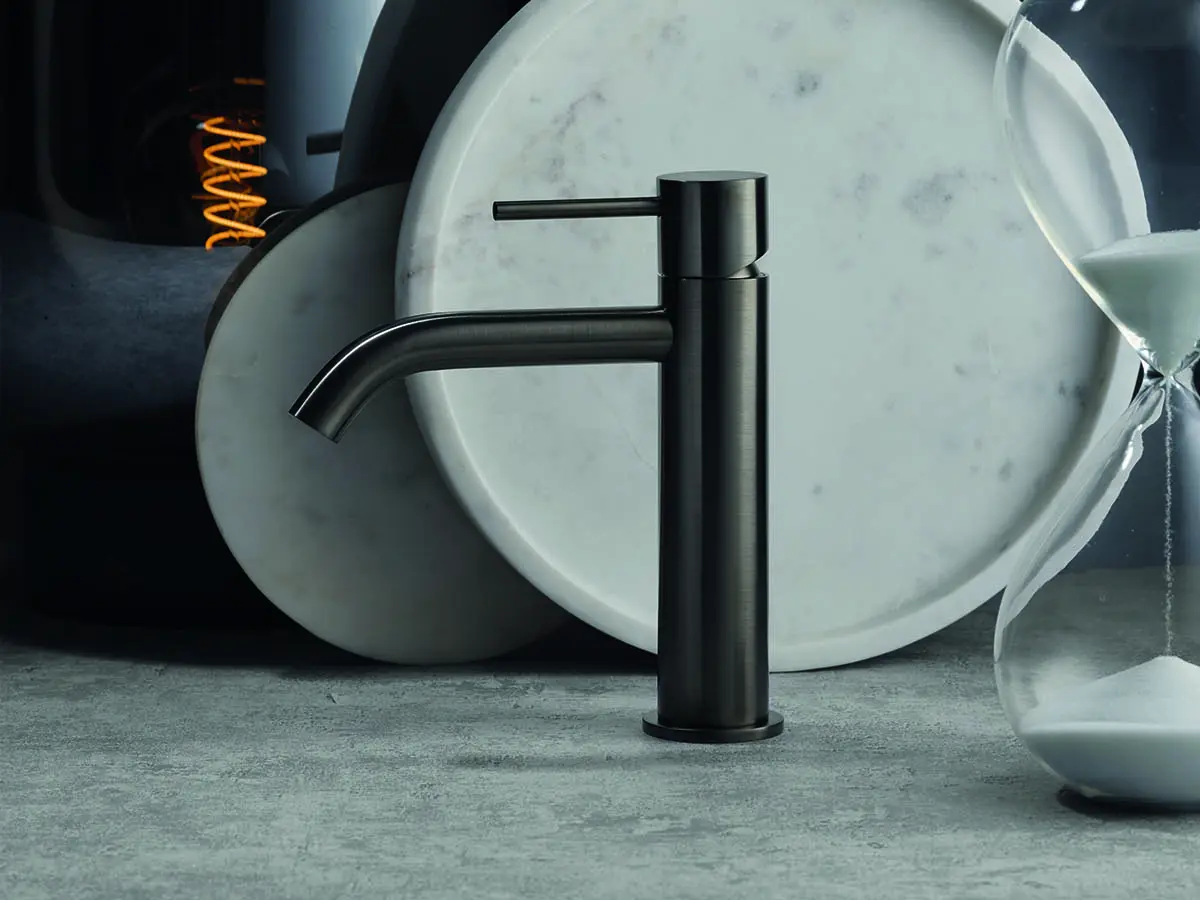 Smart, Simple, Surprising: Ritmonio presents Diametro35 S, a classic that is evolving.
Ritmonio designs the evolution of living spaces. The Diametro35 series, a symbol of Made in Italy which for over twenty years has been having a prestigious role in the world of designer taps, decreeing the international success of the company, is the centre of an ambitious project: the launch of new collections designed to reach different market segments and propose an increasingly competitive offer. New variations of an iconic series, whose exclusive design with great proportions has become a classic of unmatchable perfection.
The first protagonist of the project is the new Diametro35 S: S as smart, simple, surprising, for its ability to retain the captivating features of a style icon, while being conceived as a collection within the reach of a wider audience.
Versatile, young and innovative in terms of configurations, finishes and width of range, Diametro35 S satisfies the aesthetic needs of an increasingly demanding and creative clientele, as well as those related to the different design moods. Configurable in the 16 special finishes of the Ritmonio Finishes Selection, it allows a high level of customization and interprets the style of each interior project.
Simplicity and linearity make the collection unique: the proportions of the elements, inspired by the perfection of Diametro35, preserve its functionality and aesthetics, giving life to an extremely balanced and intelligent product, which differs in terms of quality and performance in an environment, such as the bathroom, in which the technical component is also very important.
Available in multiple solutions to meet every need. Diametro35 S stands out for its functionality also determined by the handle equipped with a long, light and minimal lever, designed to make the user experience even more practical.
The soul of the collection is cutting-edge. As for Diametro35, the built-in parts are compatible with the entire Ritmonio offer, they are easy to install and are also available in thermostatic function to keep the temperature steady when the flow changes, and it allows to use more outlets at the same time.
As all Ritmonio products, Diametro35 S is born from a scrupulous attention to the management of natural resources, for which the company is committed by designing products with reduced water consumption and promoting a responsible use of natural resources, which means savings and reduction of consumption.
The awareness of the changing needs of design, which focuses on the comfort of individuals without losing sight of the technological component and the ability to bring innovation within its offer, are fundamental elements in the contemporary interior design scenario. A creative approach and a fluid culture of bathroom design that led Ritmonio to identify a distinctive stylistic trait, which makes every project a success.