HARP
The classic stringed seat finds a new design dimension for outdoors.
The classic stringed seat finds a new design dimension in this version of outdoor chairs, also declined in other elements, where polyester trails its infinite filaments around a tubular metal structure in one continuous outline; lightness is given by air vibrating through the cords which celebrate the craft manufacturing in the outdoor furniture making, shaping the seat and the back of this collection; neutrality is ignited by cushions, structures or ropes of different thickness and colours. The elegance of the silohuette makes each item unique extremely recognizable even when combined with other designer furniture.
Designed by

Rodolfo Dordoni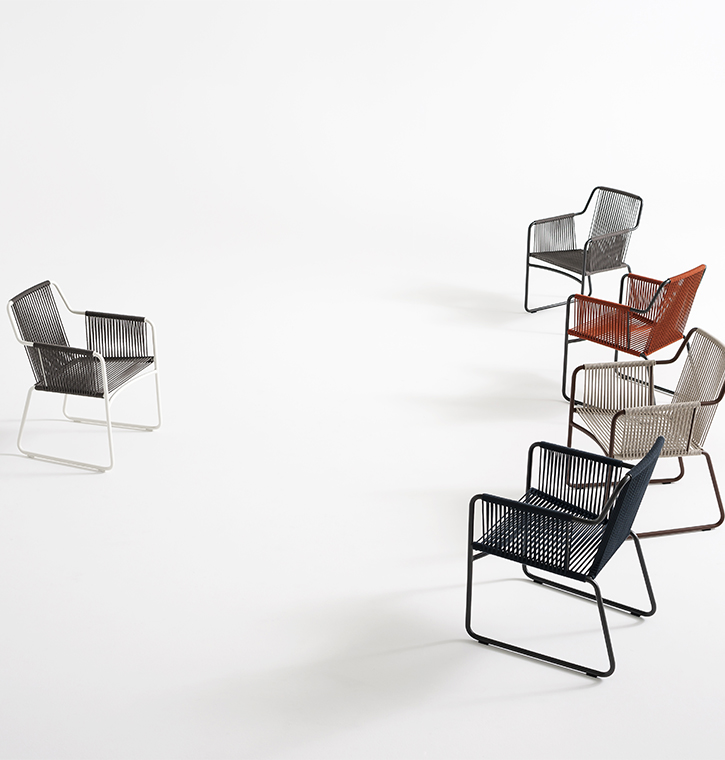 Product Overview
HARP collection is a celebration of a craft manufacturing: the powder coated stainless steel structure is indeed welded by hand and the cords have been woven in a double polyester or acrylic twisted thread with a cotton finishing.
The different finishing and colours satisfy any needs and harmoniously blend in with every furniture and in every context, without neglecting the importance of the sustainability. Some colour variations of cords are in fact regenerated from recycled production materials through a process that reduces the use of water and chemical additives and emits less carbon dioxide.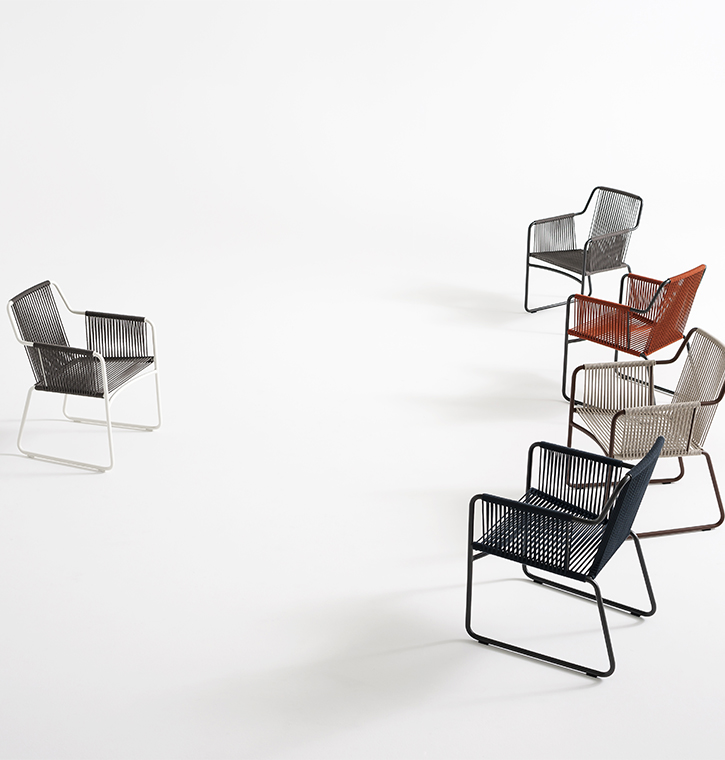 Product sheet
RODA Harp 359 armchair

Collection
RODA Harp collection

Official website
RODA website

BRAND SELECTION
OUR PRODUCTS