PLEIN AIR
Category: Tables and coffee tables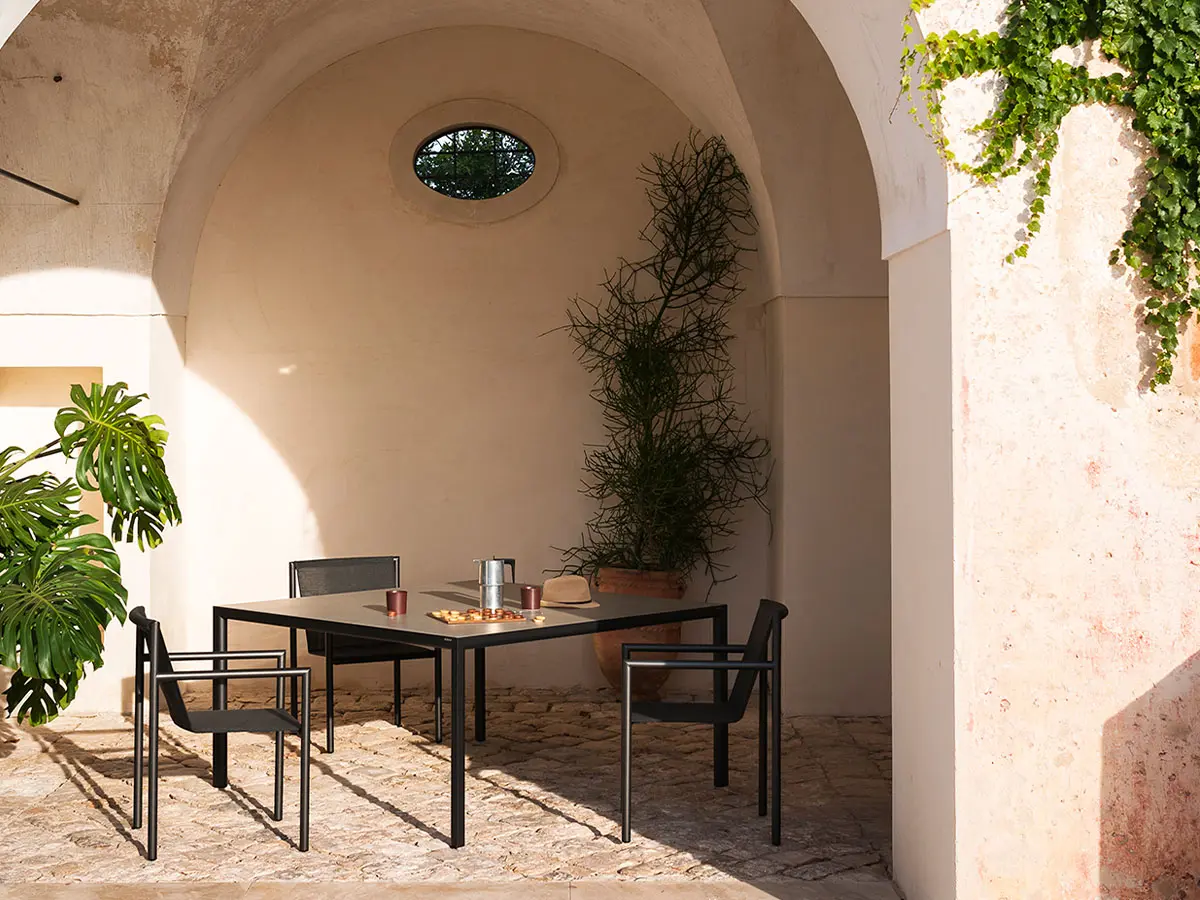 Michael Anastassiades has designed pieces of furniture that lend themselves perfectly to the indoor and outdoor spaces of the home and garden.
"I come from a very Mediterranean culture so for me there is no real division between the two. Even though Plein Air table is for outdoors if you suddenly want to imagine this table also working inside the house there's nothing that defines it as outdoors."
(Michael Anastassiades)
Designed by

Michael Anastassiades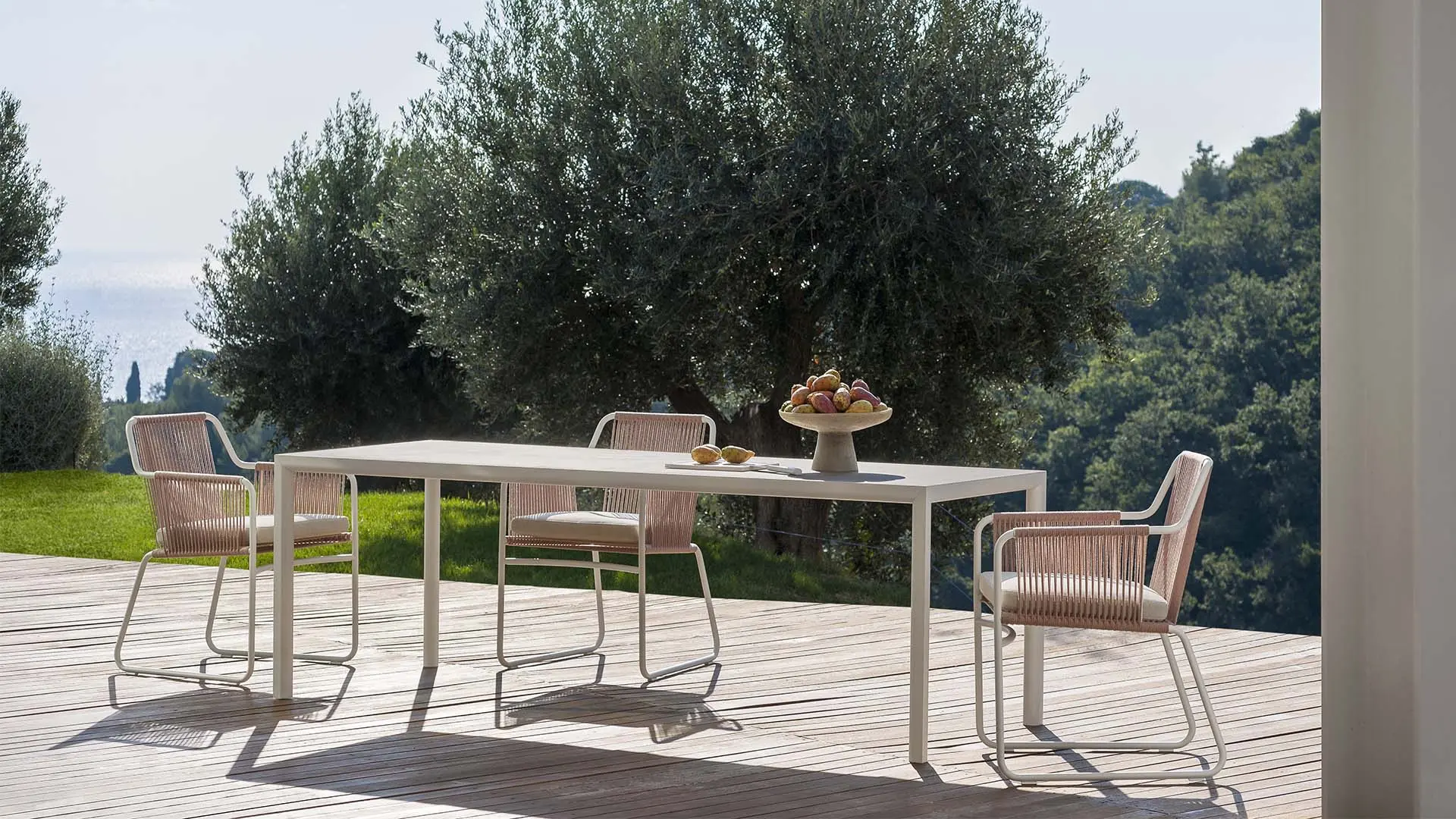 A series of garden tables of refined geometry that amazes with its style, details and combinations of materials and finishes. The aluminum frame of the table originates in a line rising up the leg to create an angle, where it continues to become a rounded chassis. The different measurements aim these classy and minimalistic dining tables to be the protagonists and allies of all domestic outdoor and indoor spaces.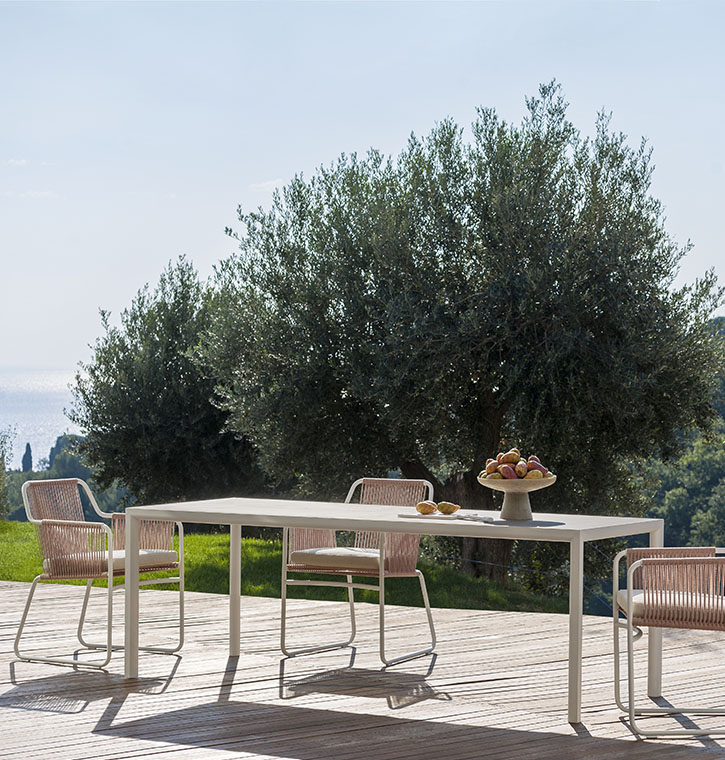 Product description
Plein Air is a dining table whose decidedly linear form is tempered with smoothed edges and rounded
touches. It is a piece of furniture that simultaneously conveys both a sense rigour and a sense of
harmony through its judicious combination not just of geometric forms and lines but also of different
materials.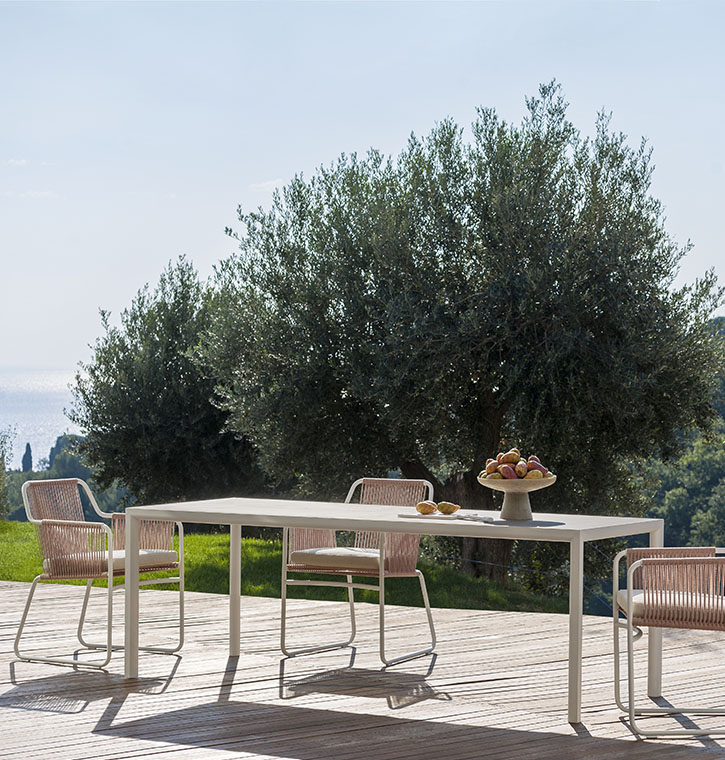 Designer
Michael Anastassiades
Collection
RODA Plein air collection

Official website
RODA

Characterised by bold geometry yet with hints of soft roundness, the Plein Air dining tables convey a sense of rigour and, at the same time, harmony.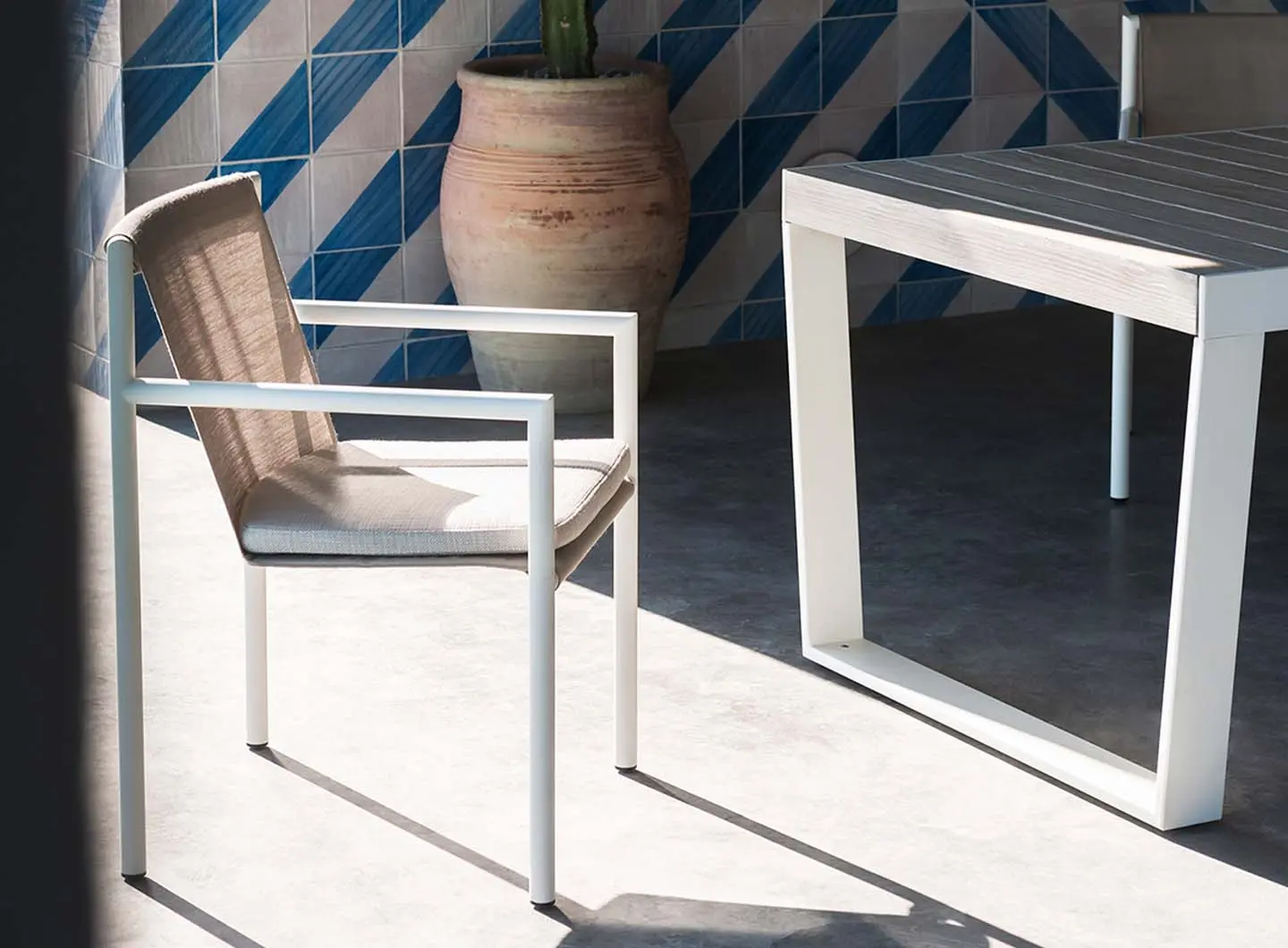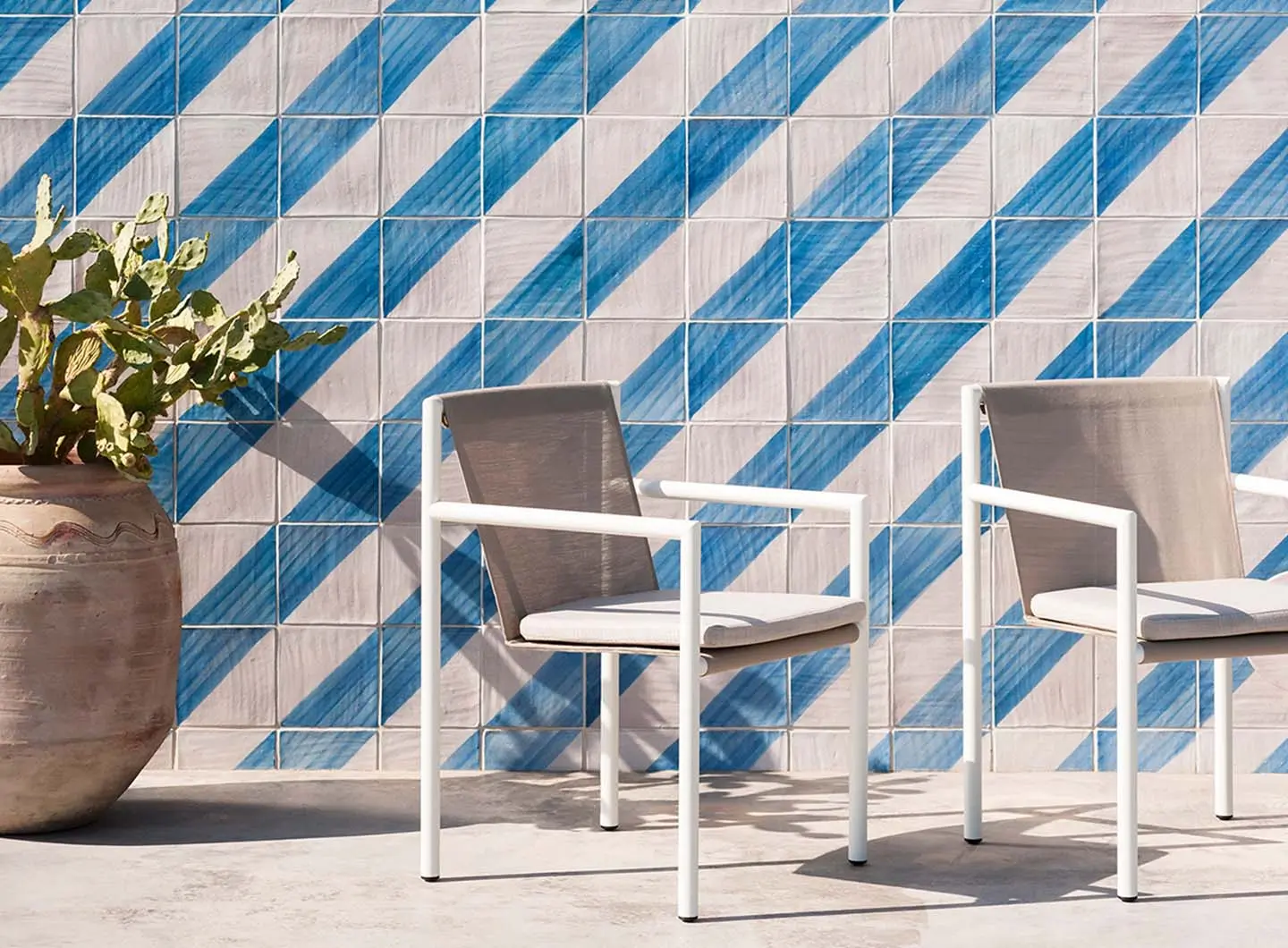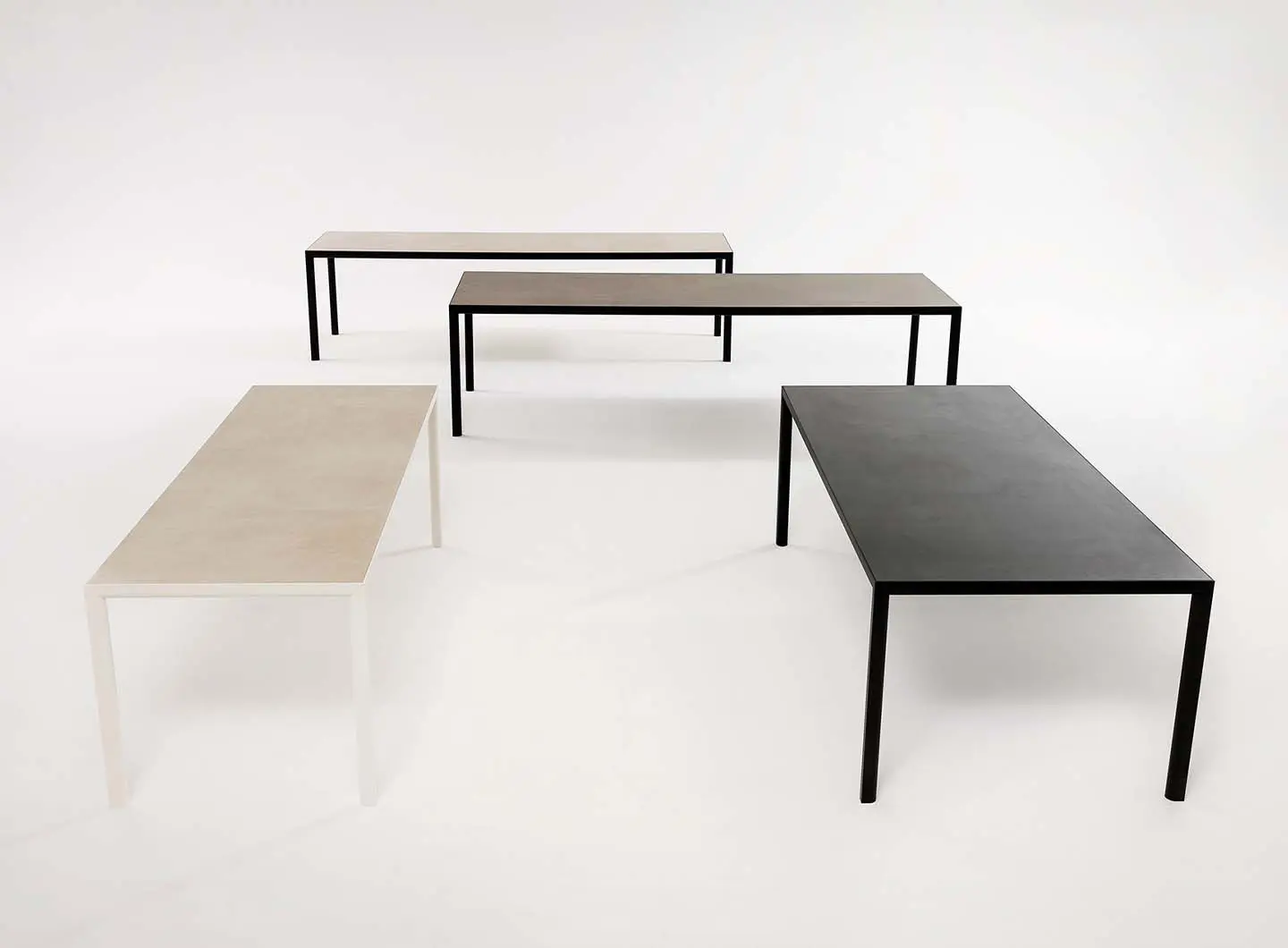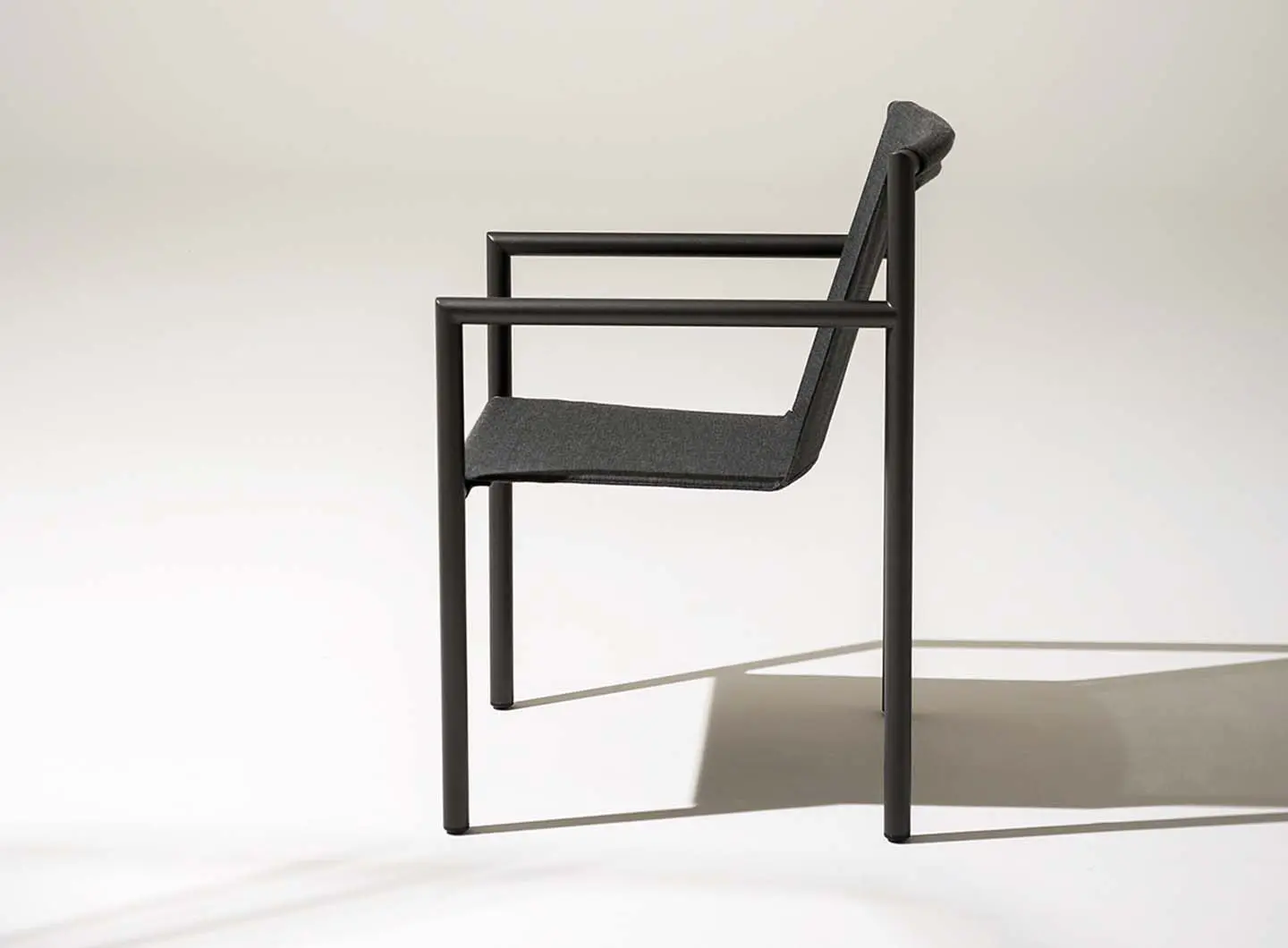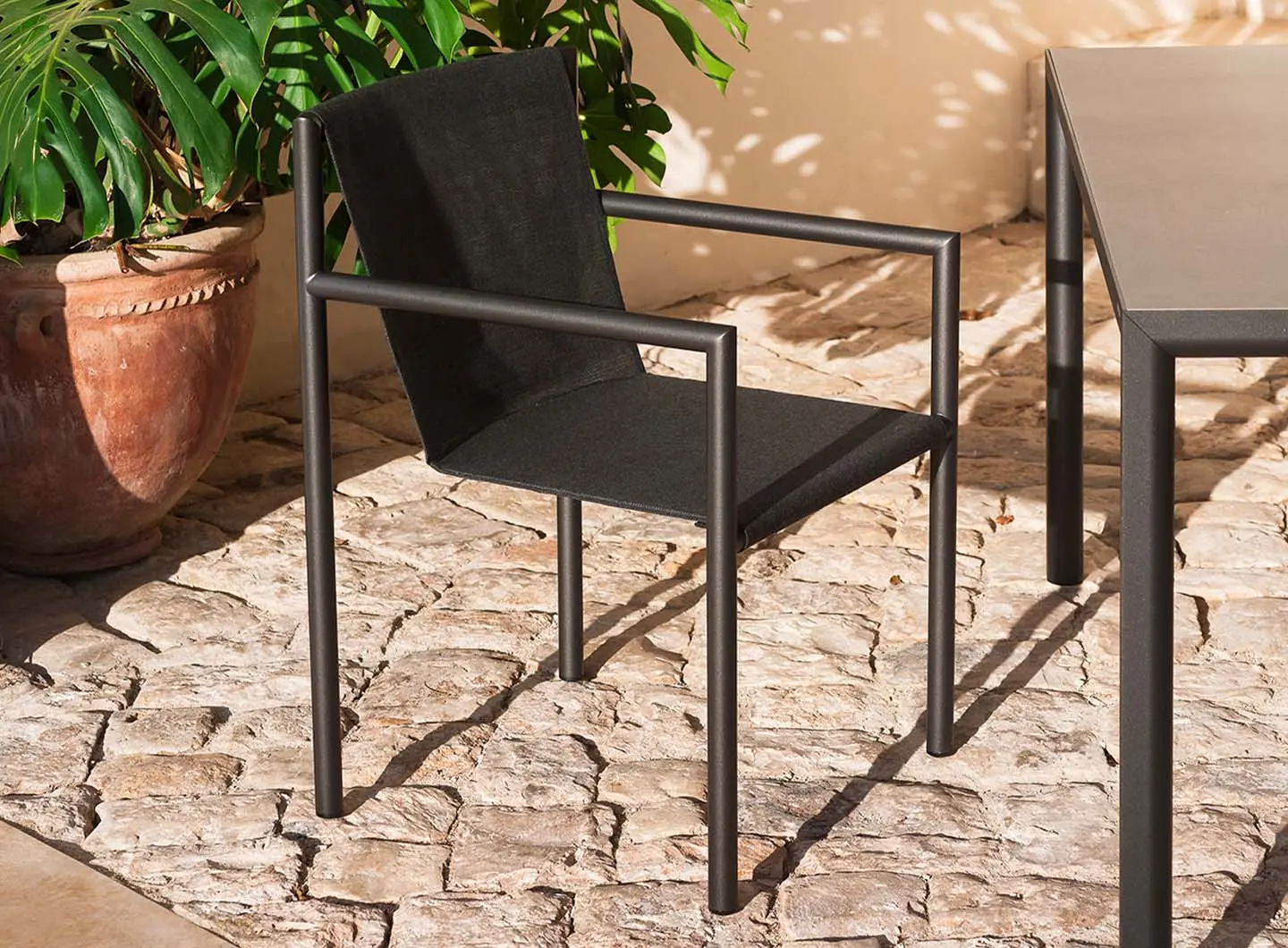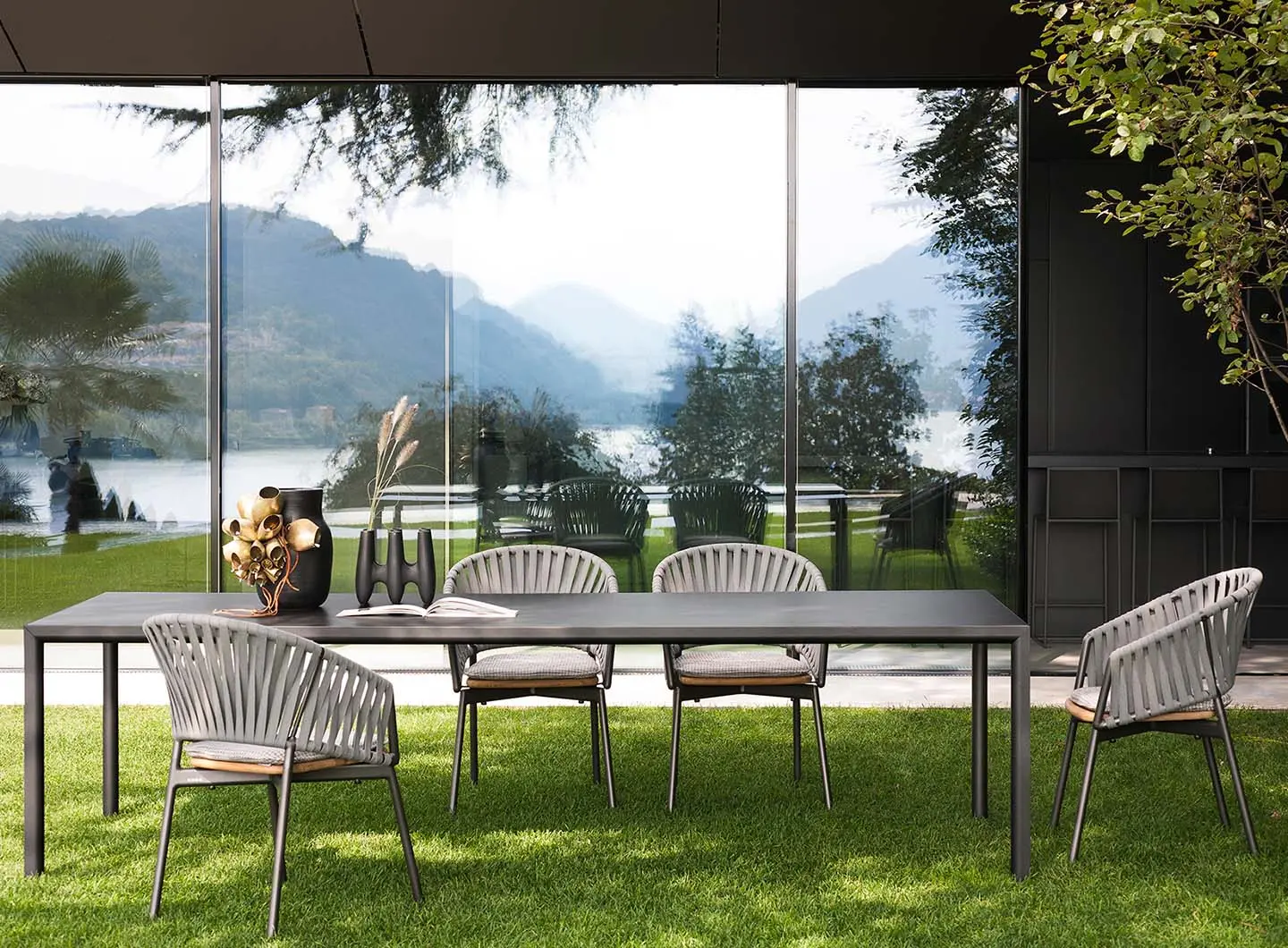 BRAND SELECTION
OUR PRODUCTS