Tappeto Seventy 01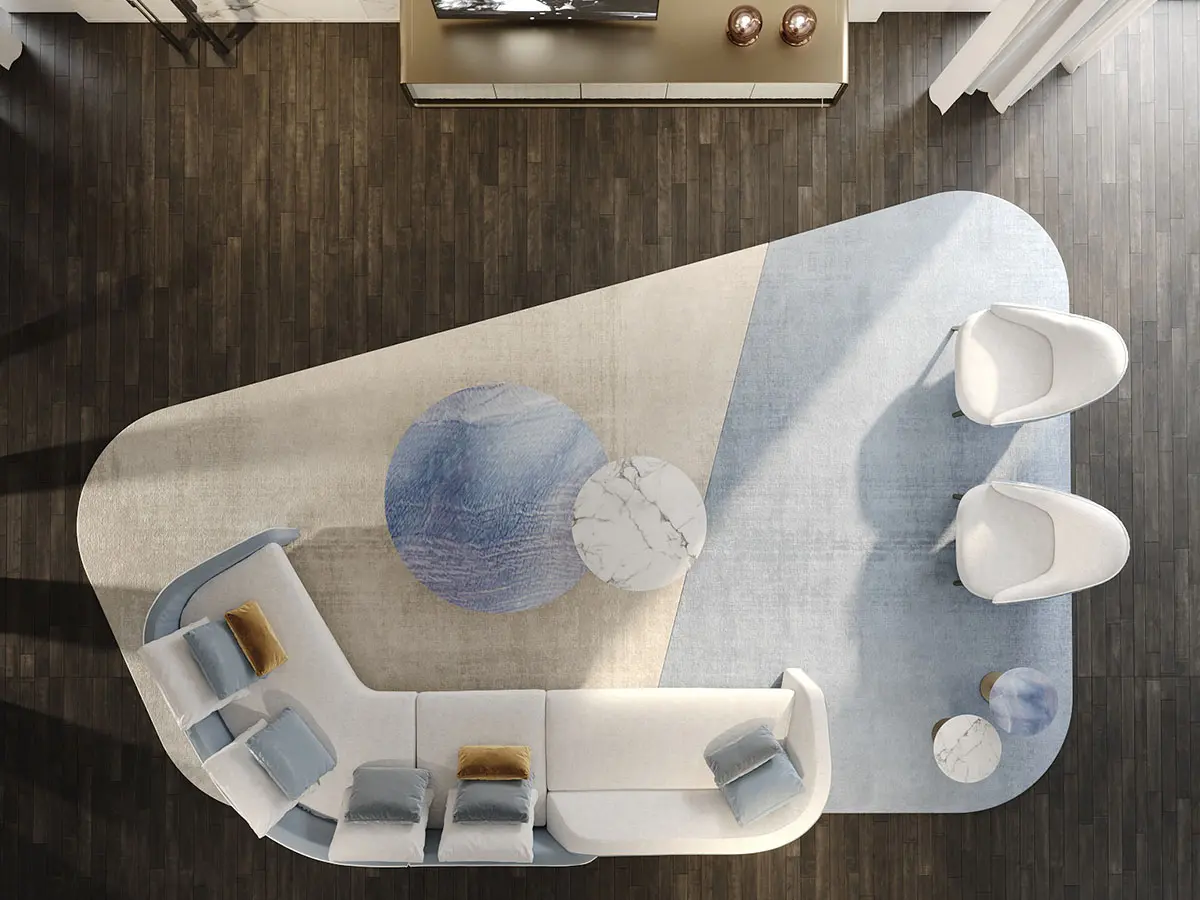 Collection of carpets made in Europe with the manual tufting process. Made in four shades of color, with different pile heights, with five designs available (plissè, vienna, segno, dune and cerchiotto), they can be made in three shapes: rectangular, circular and square-round. In 2021, the collection is enriched with a new design that enhances the customer's creative possibilities.
Rugs rich in refined modernity. While maintaining the values ​​of tradition and craftsmanship unchanged, they become a current and innovative object for sophisticated, elegant and modern environments. Reflex carpets can be customized according to the customer's needs.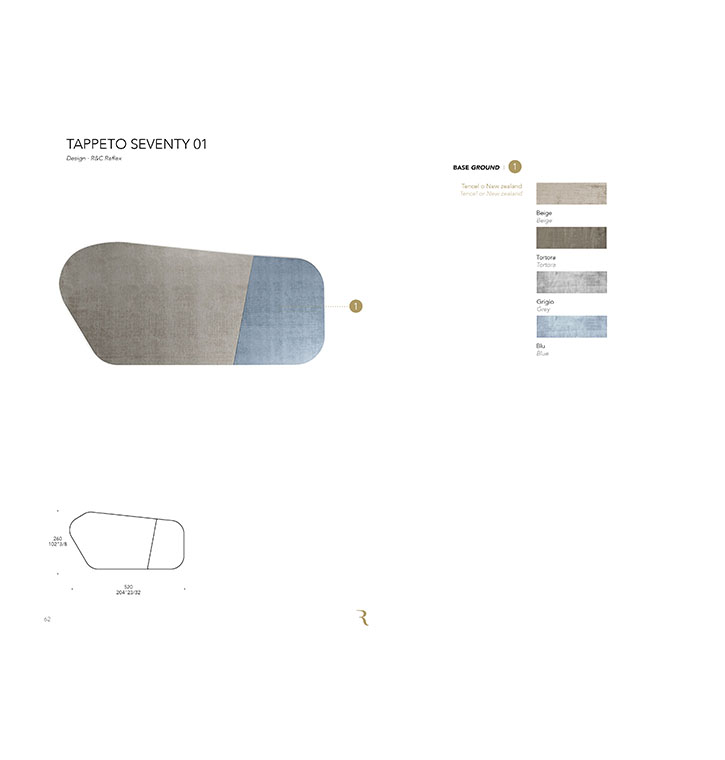 Product description
TAPPETO SEVENTY 01

Collection of rugs made in tencel and New Zealand wool. Available in different chromatic shades.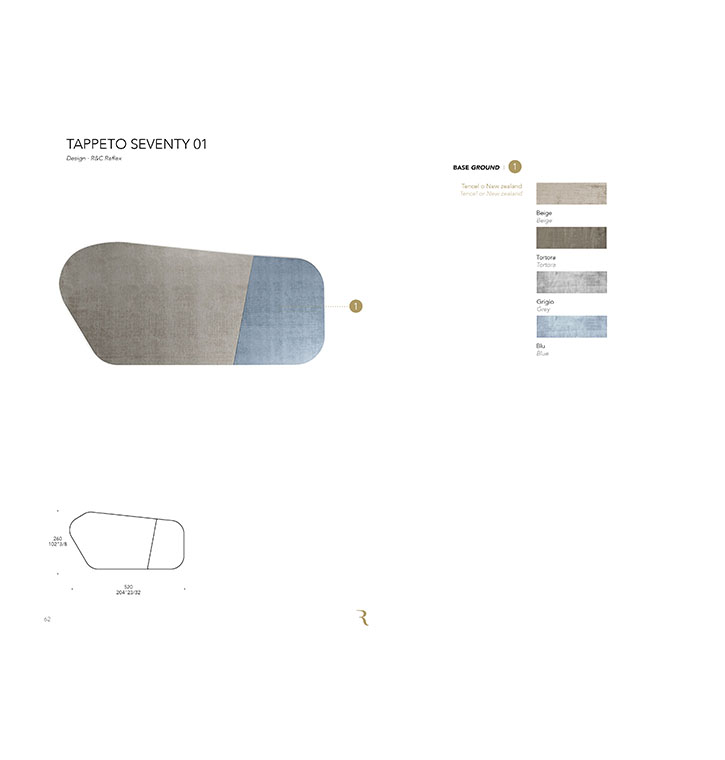 Product name
Tappeto Seventy 01
BRAND SELECTION
OUR PRODUCTS