Stella lampadario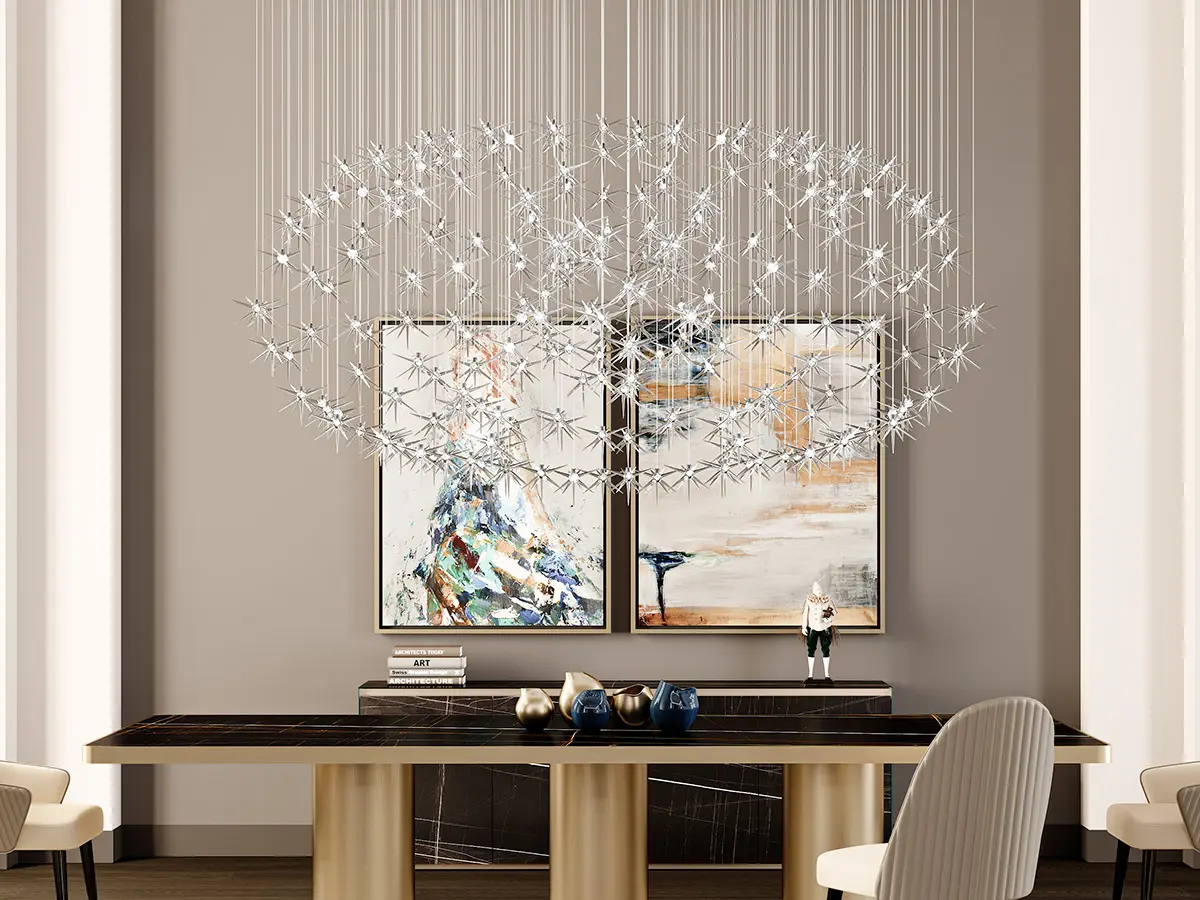 The decorative aspect of a product, how it interacts with the surrounding space and the intrinsic character of the furnishing product, were the starting point for designing the Stella chandelier. Alongside the Venetian craftsmanship, in 2010 one of the most important icons of Reflex, recognized worldwide, was designed. The Stella chandelier idealizes many celestial bodies that shine in our homes.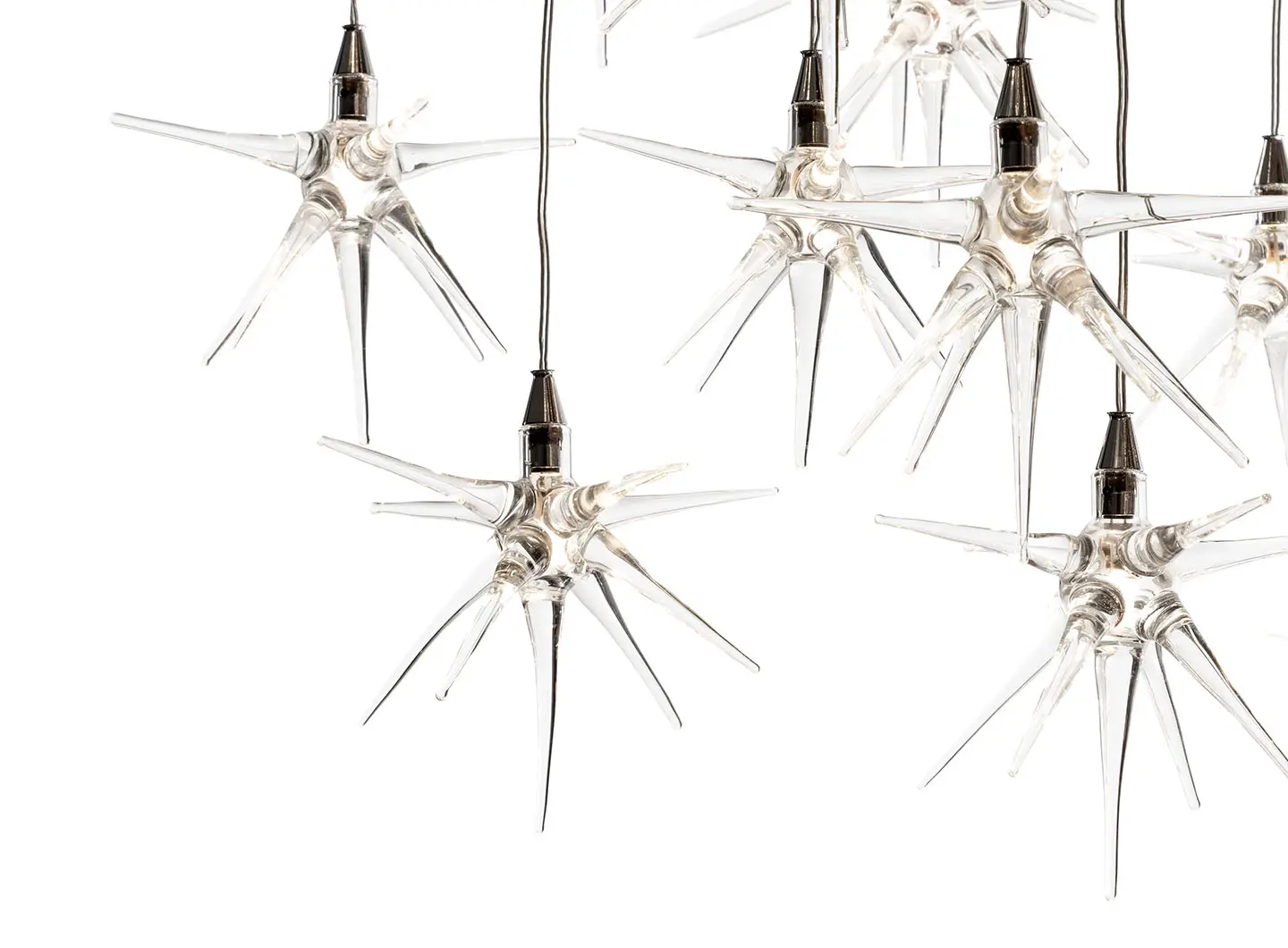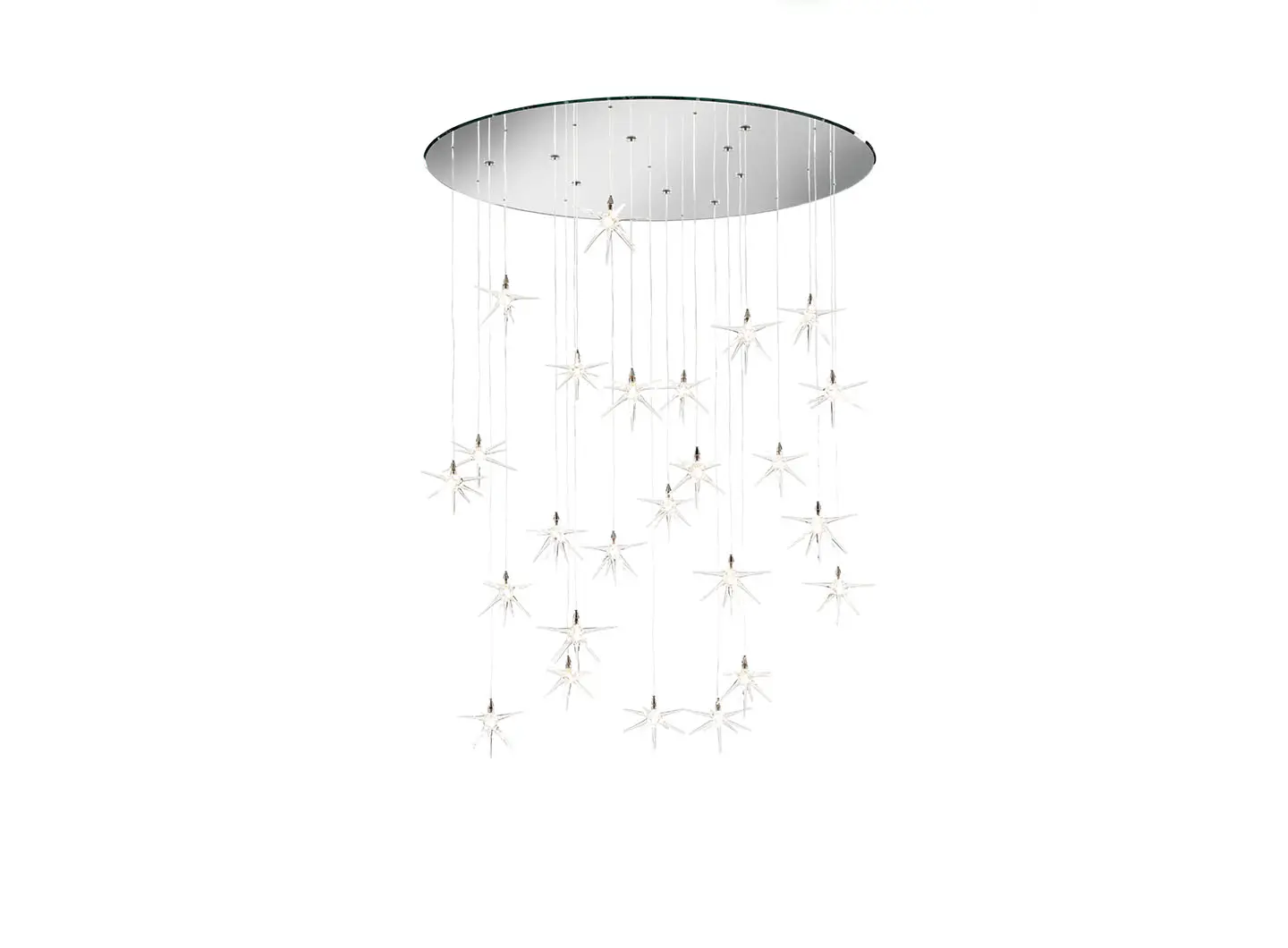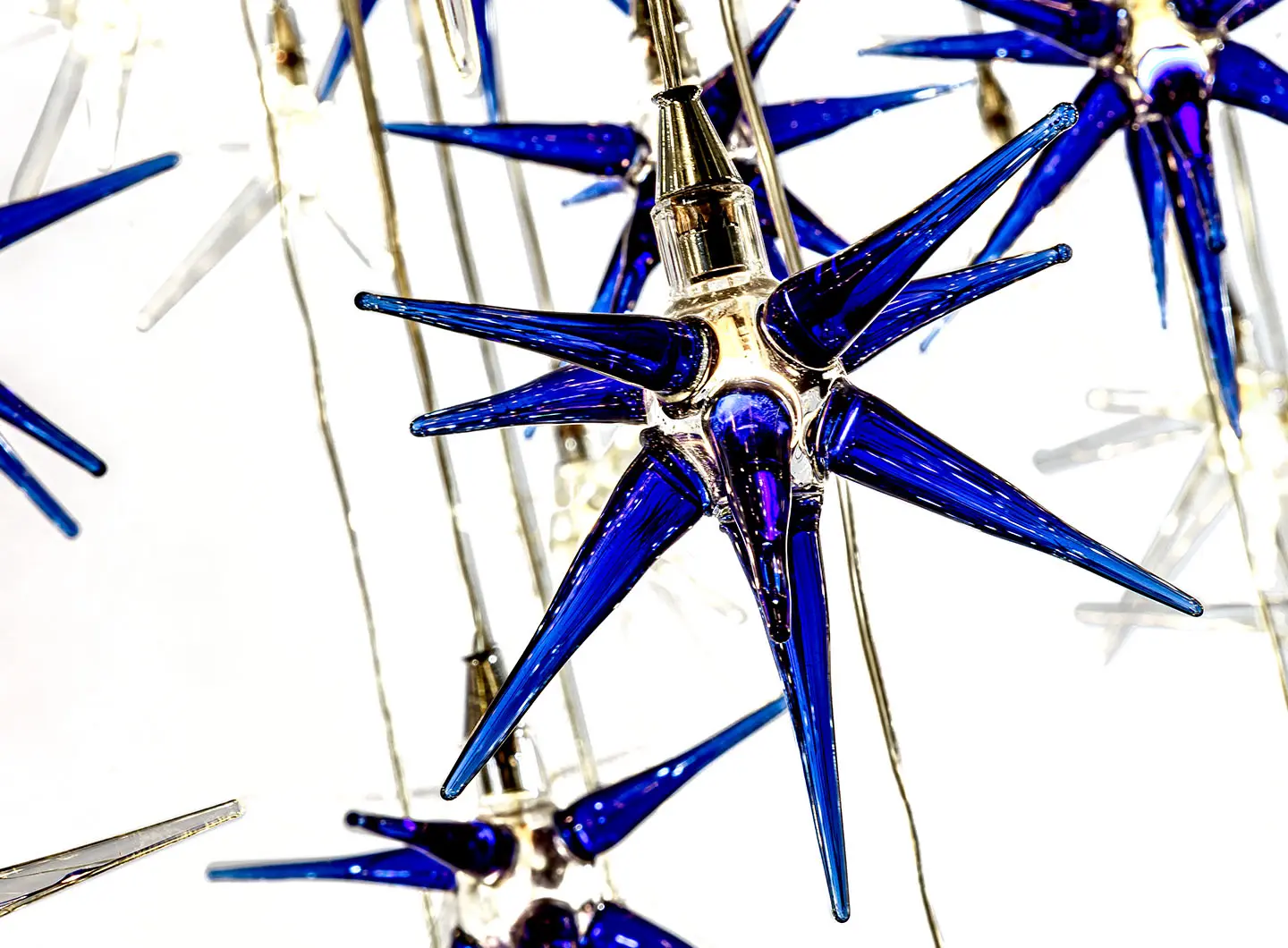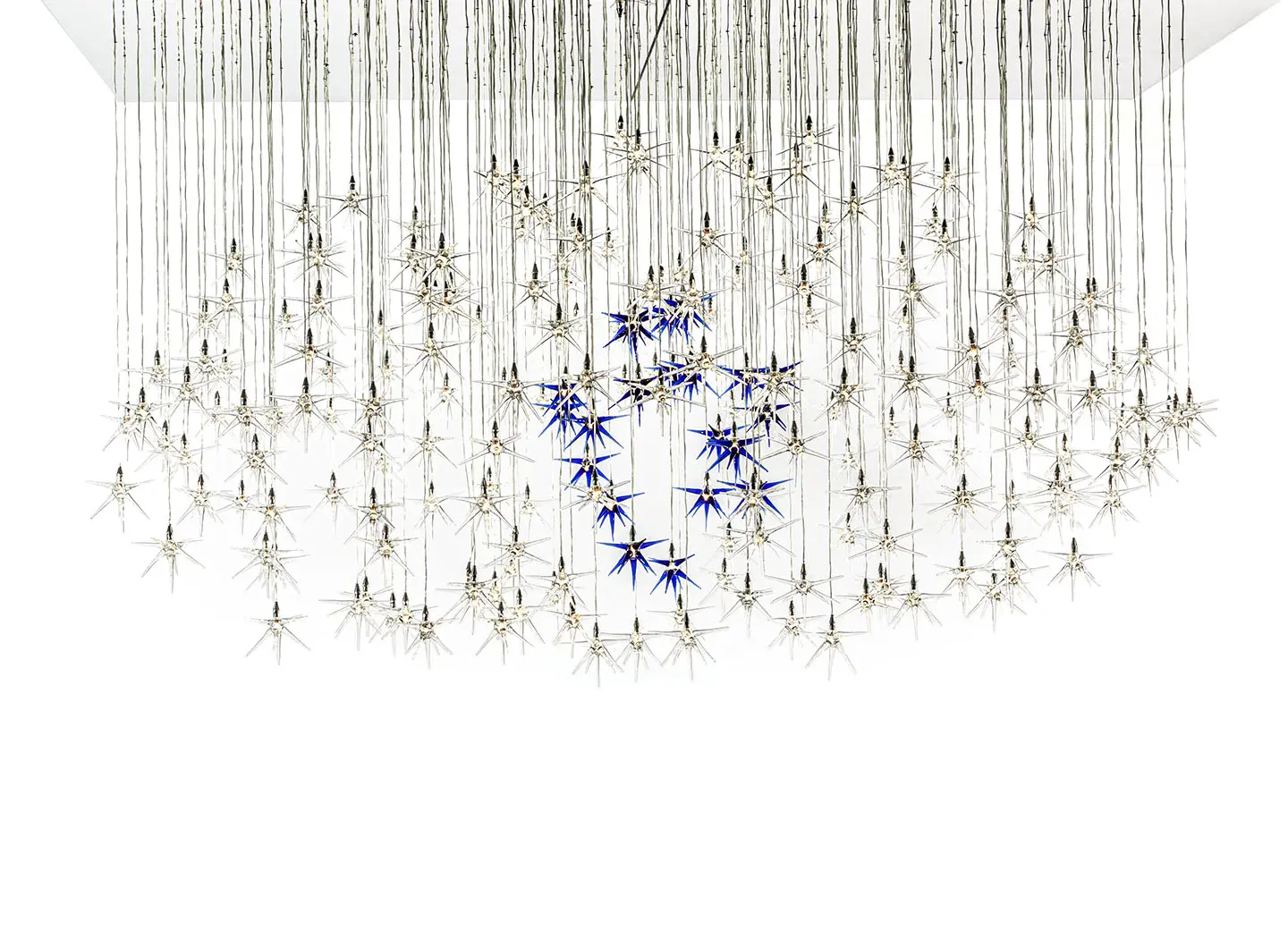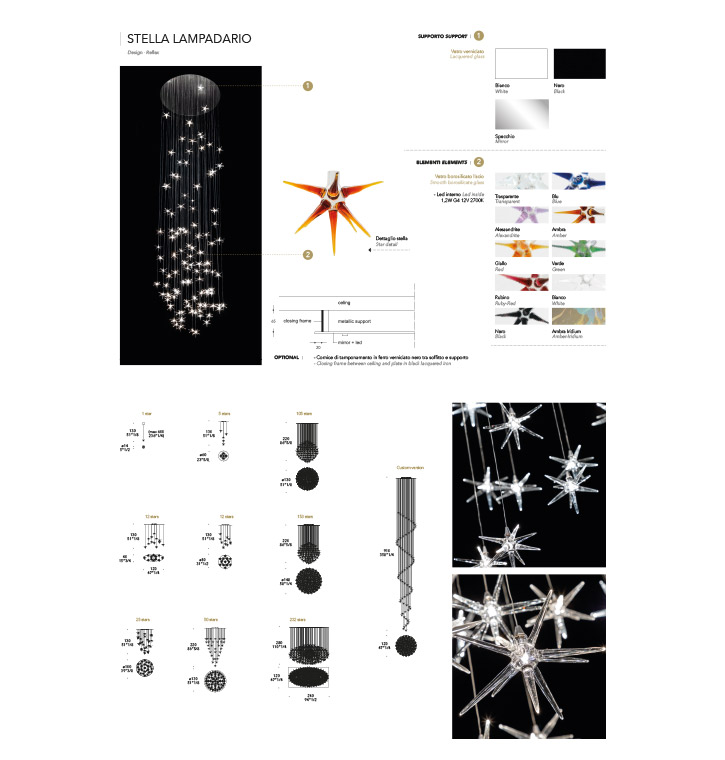 Product description
STELLA LAMPADARIO

Lamp with black, white or mirror glass support. Pendant stars in transparent borosilicate glass or in coloured glass: blue, alexandrite, amber, yellow, green, ruby-red, white, black.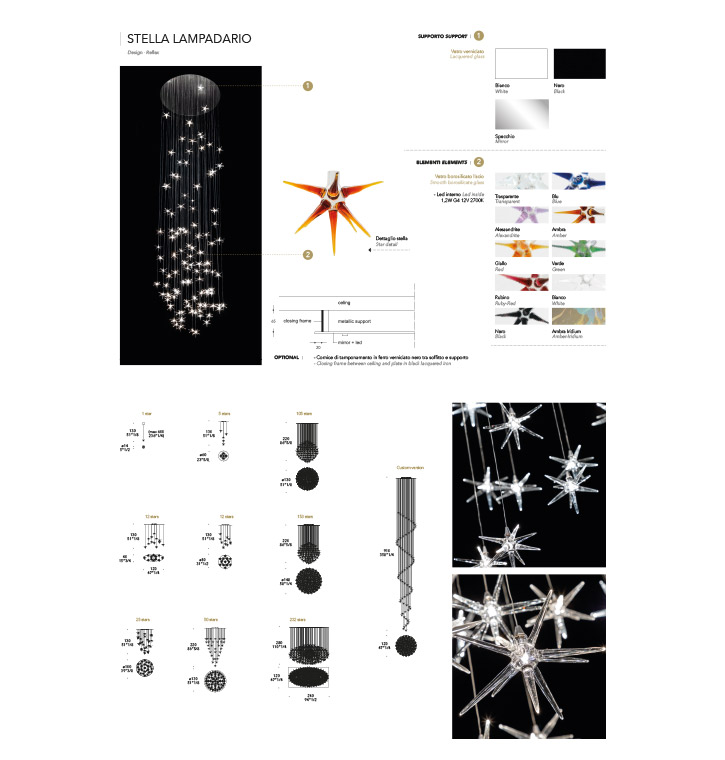 Product name
Stella lampadario
Dimensions
5 stars - ø 60 x 130 h

12 stars - ø 80 x 130 h / 120 x 40 x 130 h

25 stars - ø 100 x 130 h

50 stars - ø130 x 220 h

105 stars - ø 130 x 220 h

153 stars - ø 148 x 220 h

200 transparent stars and 32 coloured stars - 240 x 120 x 280 h

Customized versions available on request for both dimensions and shapes.

BRAND SELECTION
OUR PRODUCTS