RAK-Cloud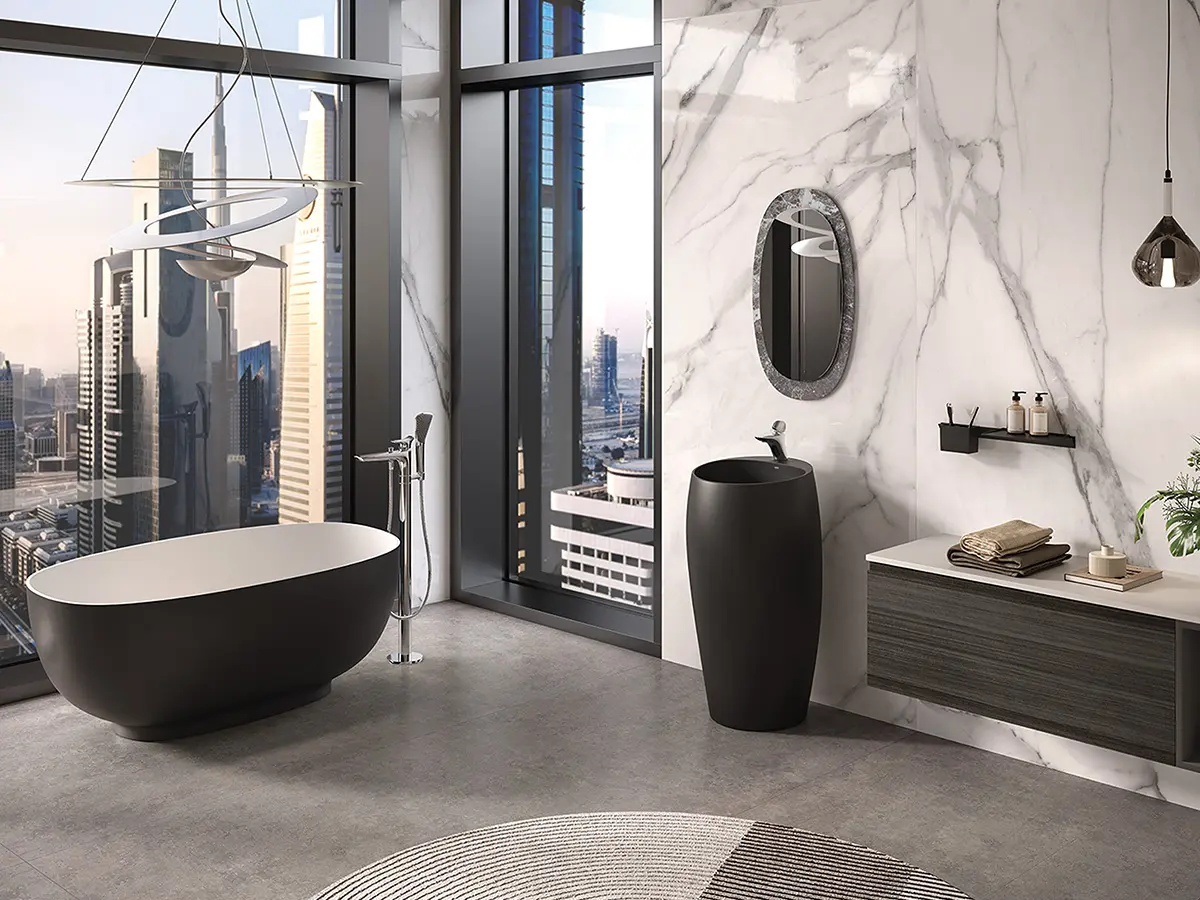 THE MULTIPLE FACES OF DESIGN
The new RAK-Cloud concept is the beginning of a collaboration with the Italian designer Giuseppe Maurizio Scutellà. Fluid lines inspired by geometric swirls combined with changing shapes like clouds lend themselves to multiple interpretations and play with light, producing a soft enveloping effect, culminating in a sophisticated but at the same time functional and welcoming bathroom. All this makes RAK-Cloud a concept with a soul, capable of telling a unique and inimitable story. Back to wall, or wall-hung sanitaryware, elegant freestanding bathtubs and washbasins, softly curved bowls or wall solutions for every need. With RAK-Cloud, the hallmark of the Italian designer inspires and enhances the imagination of the most demanding and visionary interior designers to create beautiful bathrooms.
Designed by

Giuseppe Maurizio Scutellà

Giuseppe Maurizio Scutellà was born in Alcamo, Sicily. His collaboration with RAK Ceramics begins with RAK-Cloud, a project that continues the creative thinking of the Italian designer and that integrates perfectly with his other projects such as the collection of lamps "Pirce" by Artemide (Good_Design 2008, Red Dot Award 2009, IF Design Award 2010) and the "Metropolis" collection of crystal and ceramic tables by Tonelli Design.
"I like to talk with the soul of all my projects, discover its history and capturing the most hidden hues of its character, respecting its nature and embracing its languages. It is my way of approaching its magical essence and becoming its interpreter."
Some of the products designed by Giuseppe Maurizio Scutellà are: Artemide suspension lamp "Pirce" wall lamp "Pirce" floor lamp "Alcatraz" table lamp "Pan" suspenion "Babilonia" Tonelli Design Table collection "Metropolis" RAK Ceramics Bathroom collection "RAK-Cloud".
Stile e Funzionalità
RAK-Cloud bathtubs are made of RAKSOLID, a durable material composed of a mixture of natural minerals and resins. The elegant matte white finish gives a distinctive feel to the bathing area, as well as a pleasant to the touch and more anti-slip safety.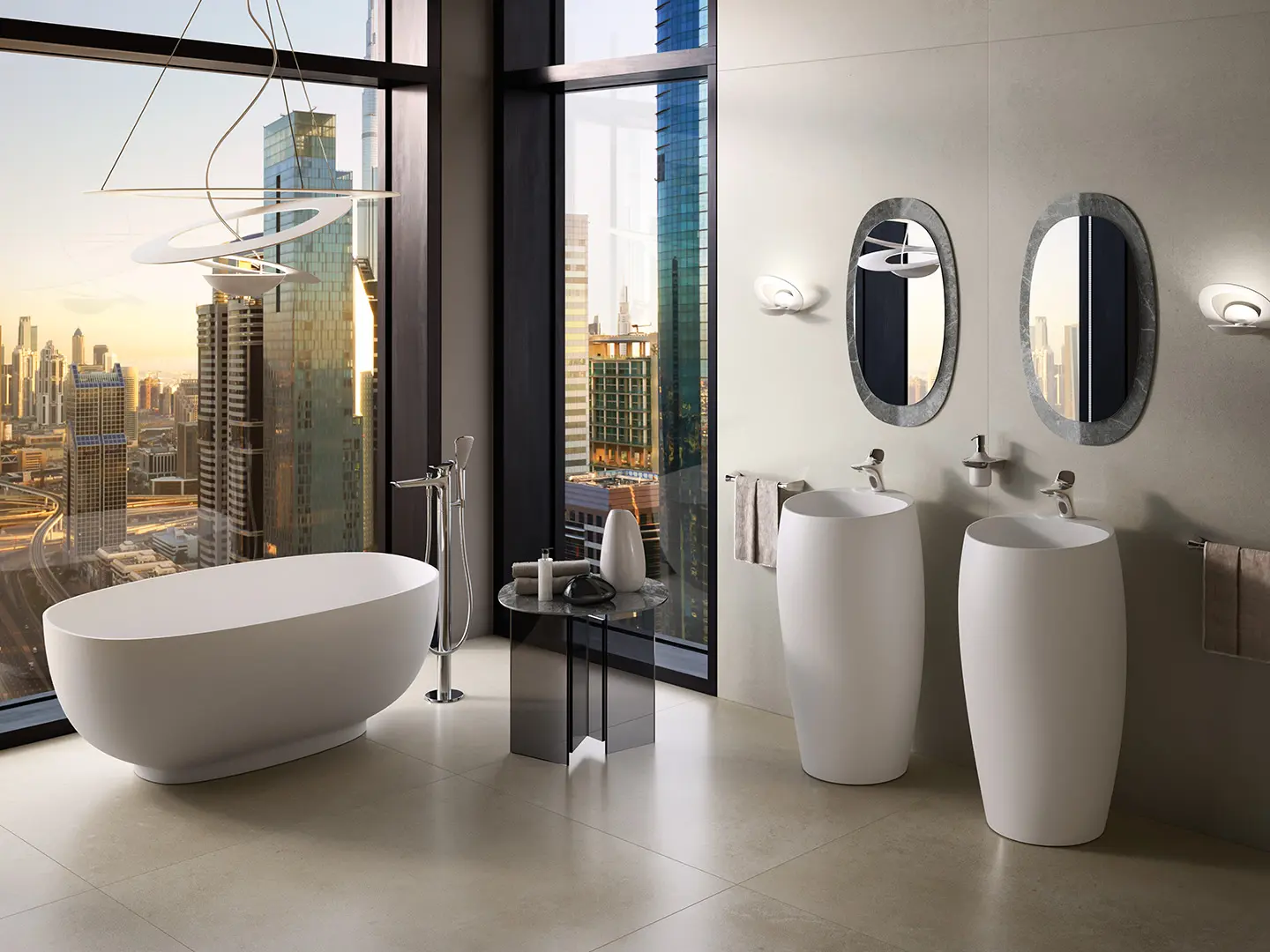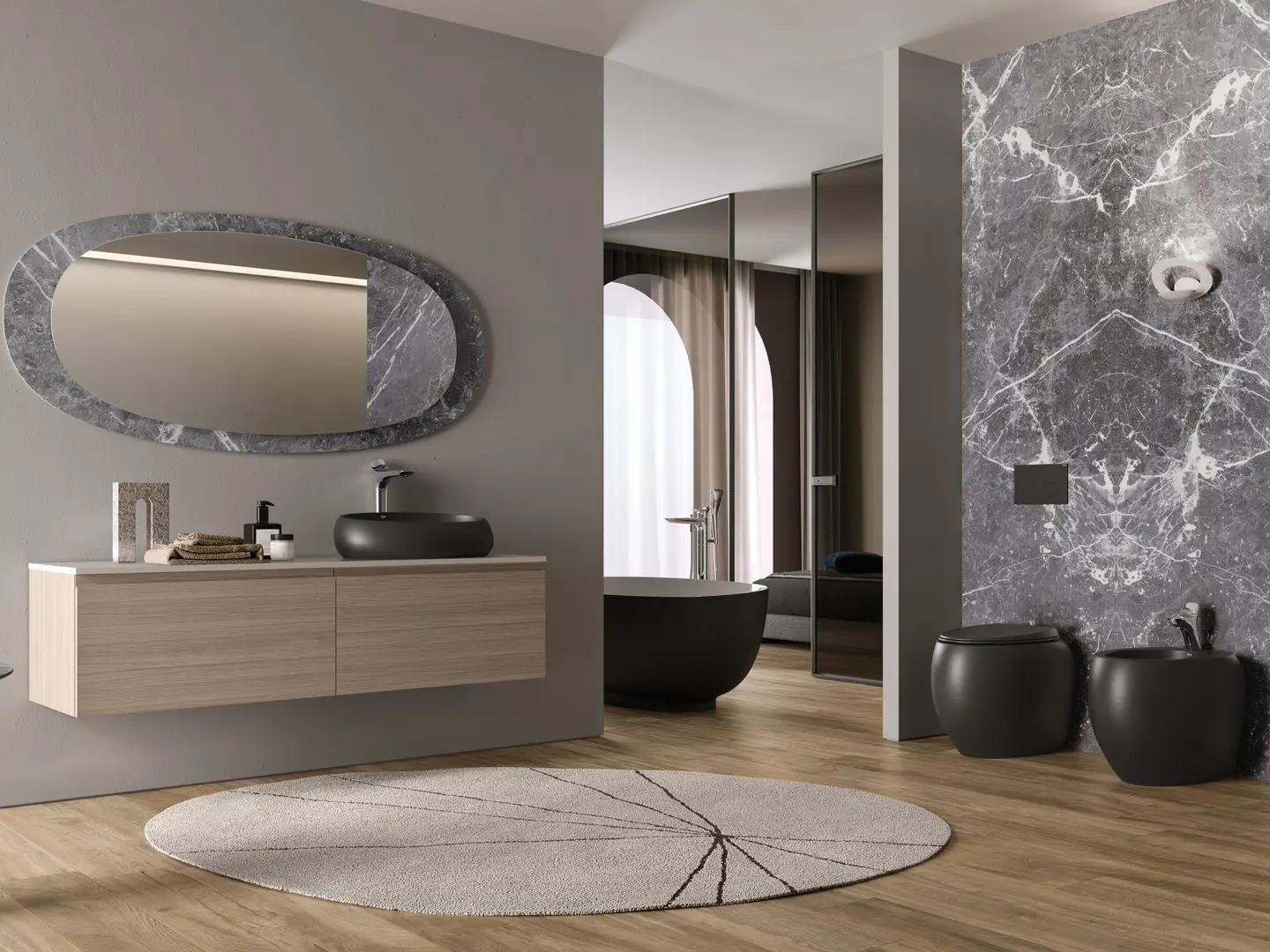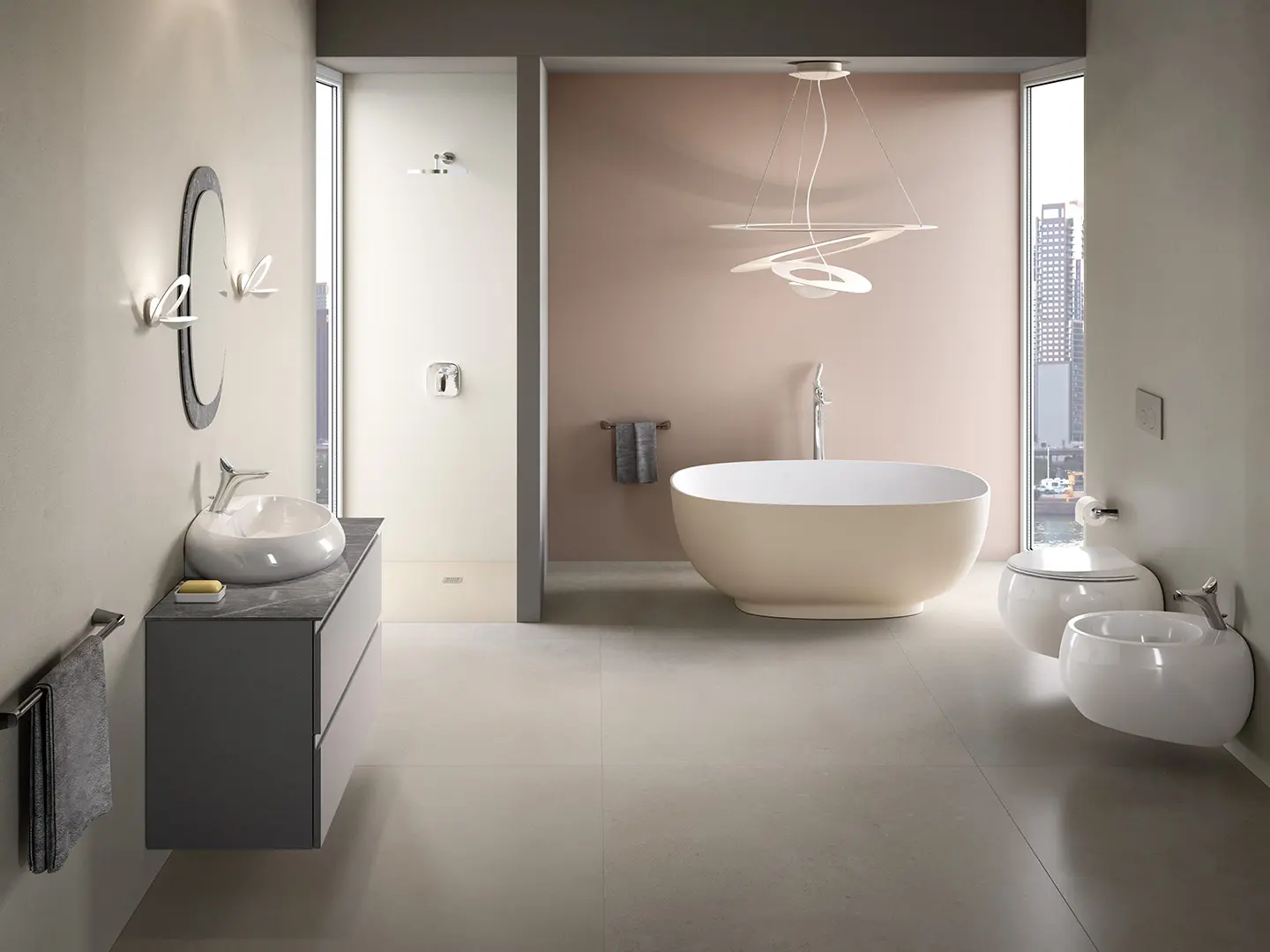 BRAND SELECTION
OUR PRODUCTS