Kontrapunkt recliner
Category: Sofas and armchairs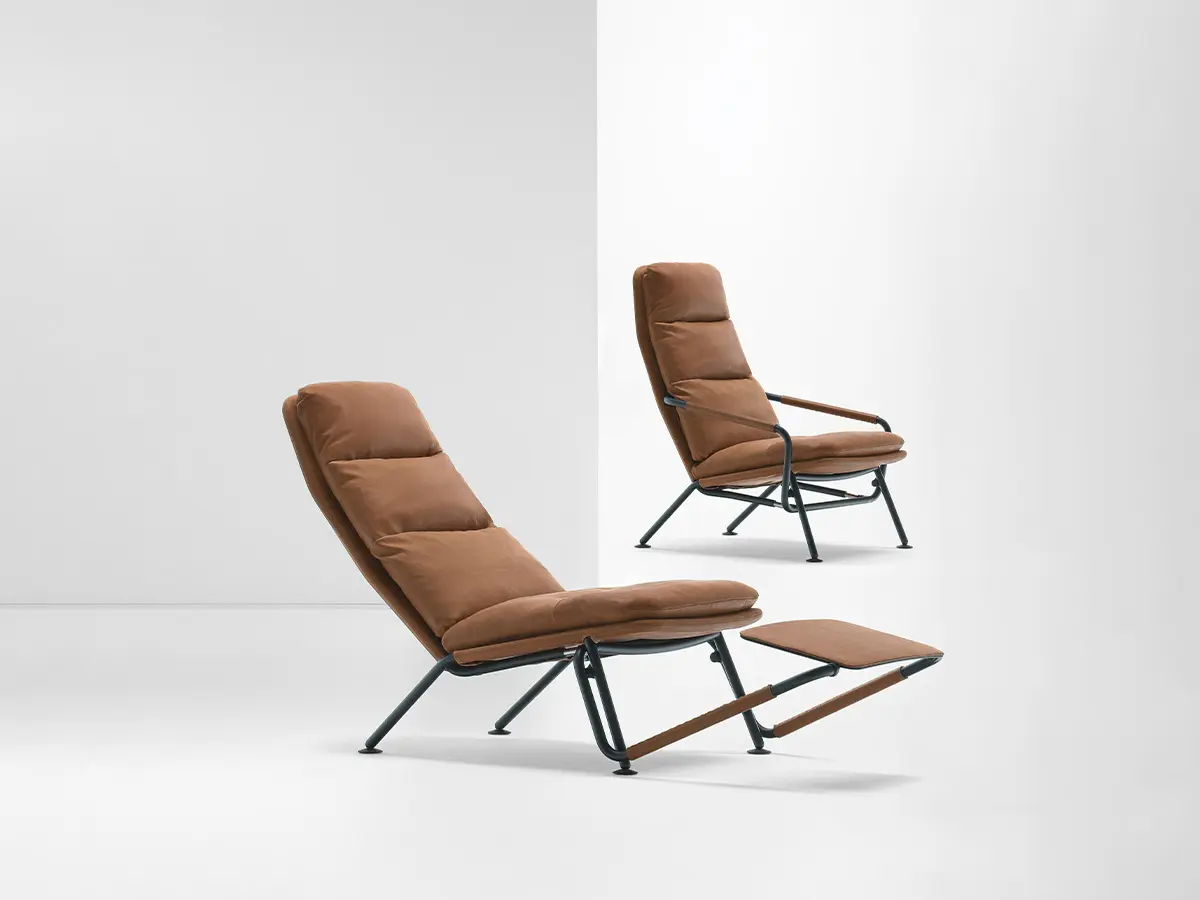 The design of the Kontrapunkt recliner transformer explores the possibility of creating an alternative to the standard bulky recliner armchair typology. The goal was to integrate the armchair and chaise longue into one compact visually light object. 
The very name Kontrapunkt (counterpoint) means "two opposite points", and comes from music, where it denotes a method of composing two parallel melodic lines into one harmonious whole. This was achieved by using the armrests as part of an innovative mechanism that holds the leg pad extension and tilts the backrest into the proper position. The design is minimal and lays the product's structural parts bare, without compromising its aesthetic. Comfort is achieved through an ergonomic shape and material elasticity, particularly through different versions of the product's skin, upholstered in fabric or leather. The change of skins transforms its character, making it suitable for various situations of interior use. The ultimate experience of comfort can be additionally moderated through layers of feather and with the regulation of the height of the head cushion.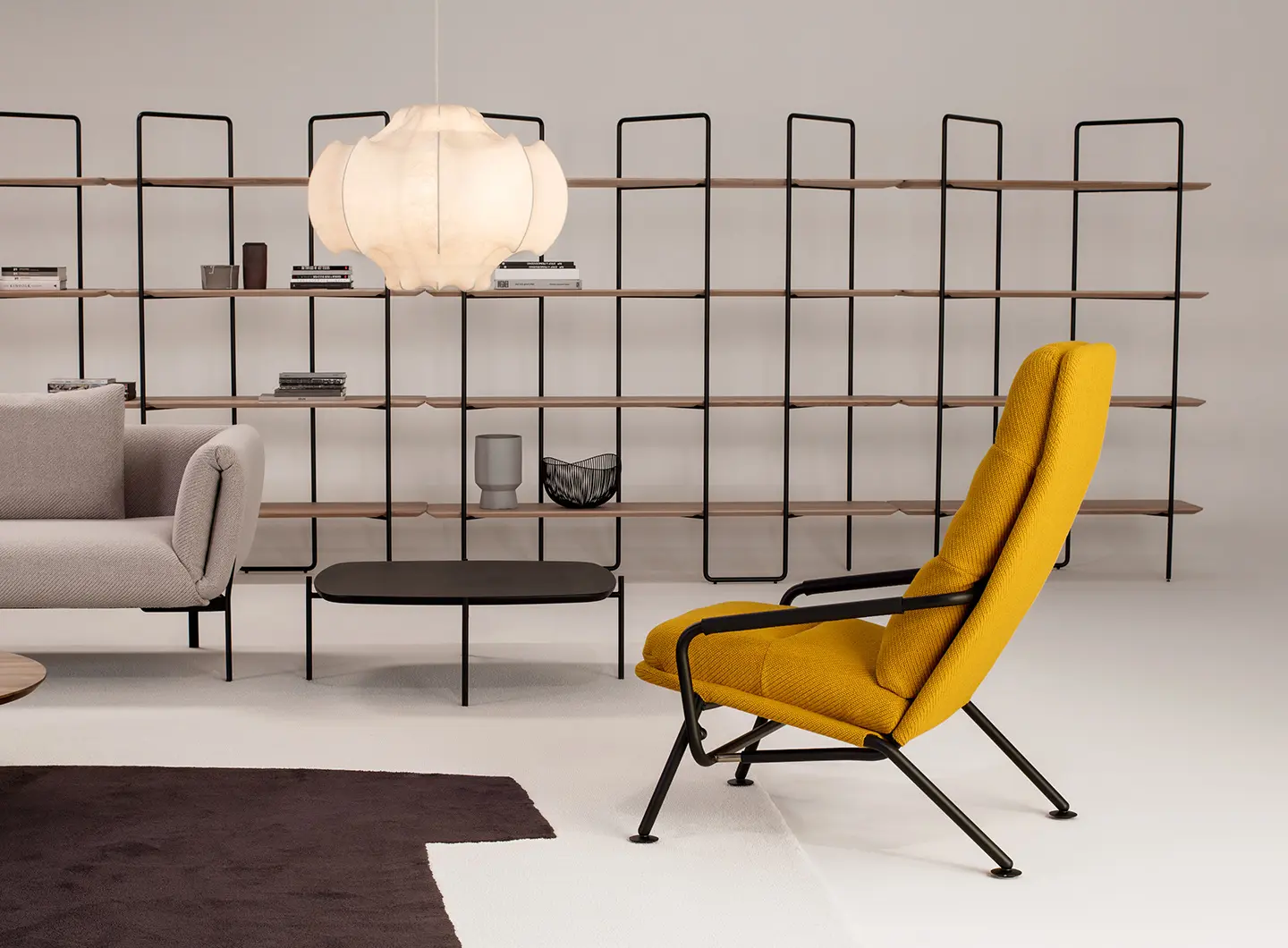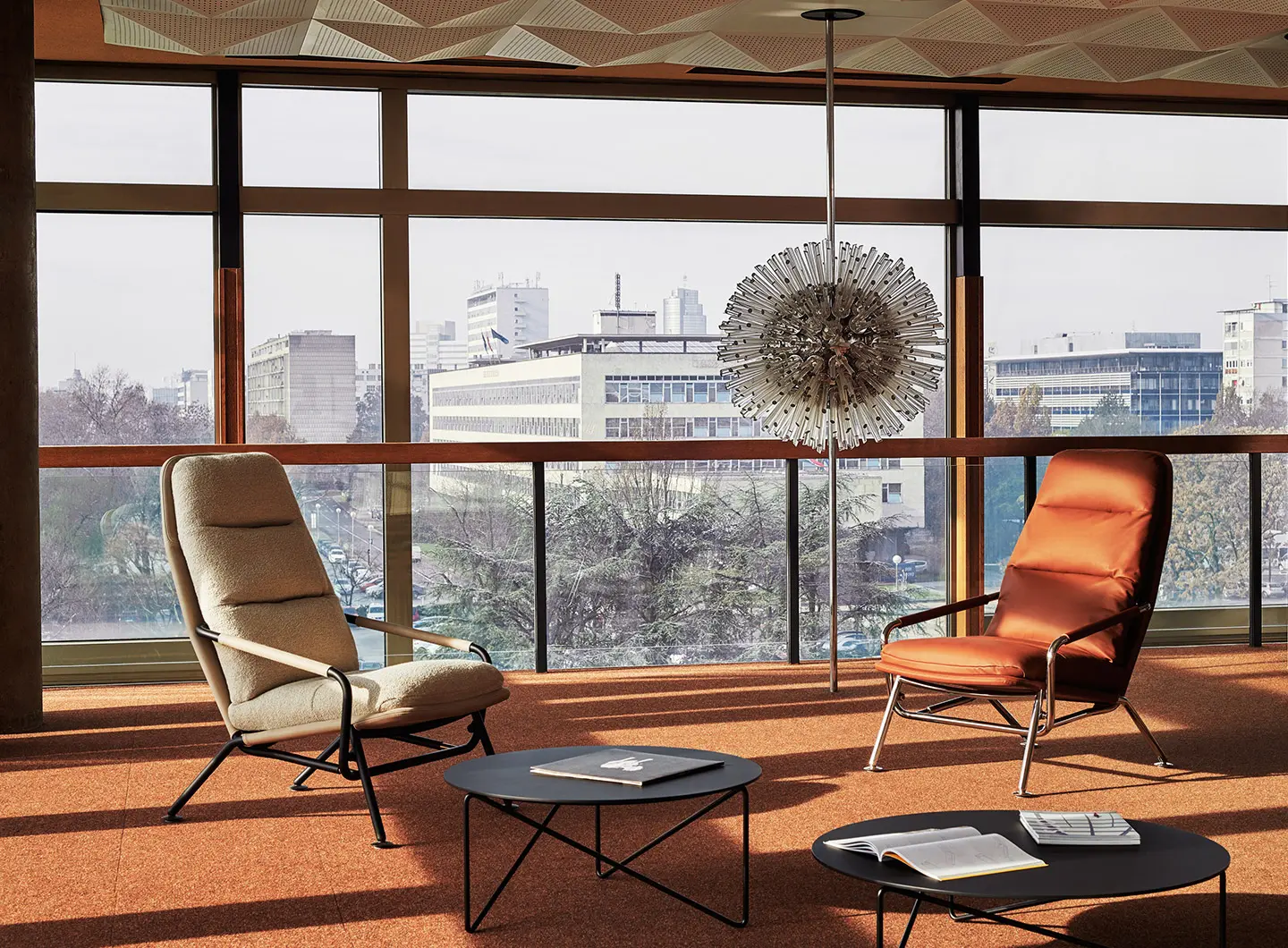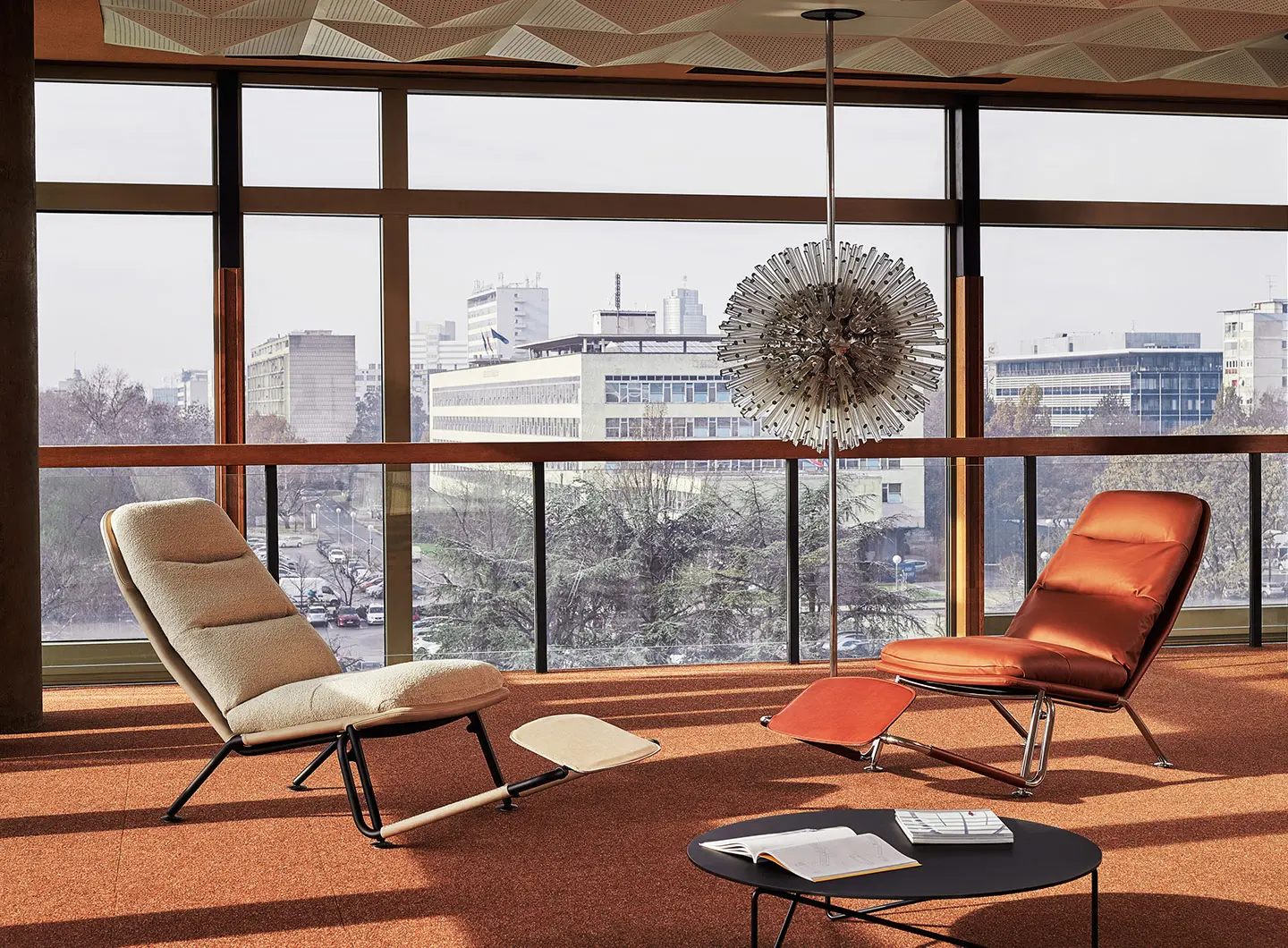 Designed by

Neisako, Designer di Kontrapunkt

Neisako is a small design practice focusing on innovative and inspiring product design solutions. Previously working as Redesign from 2020 operates under the new name — Neisako. Studio works in the wide variety of design fields with work that is mostly driven by investigation in deeper meaning of creation through language of geometry. It is founded by Neven and Sanja Kovačić and is based in Zagreb, Croatia.
BRAND SELECTION
OUR PRODUCTS