Shtef shelving system
Category: Cabinets and containers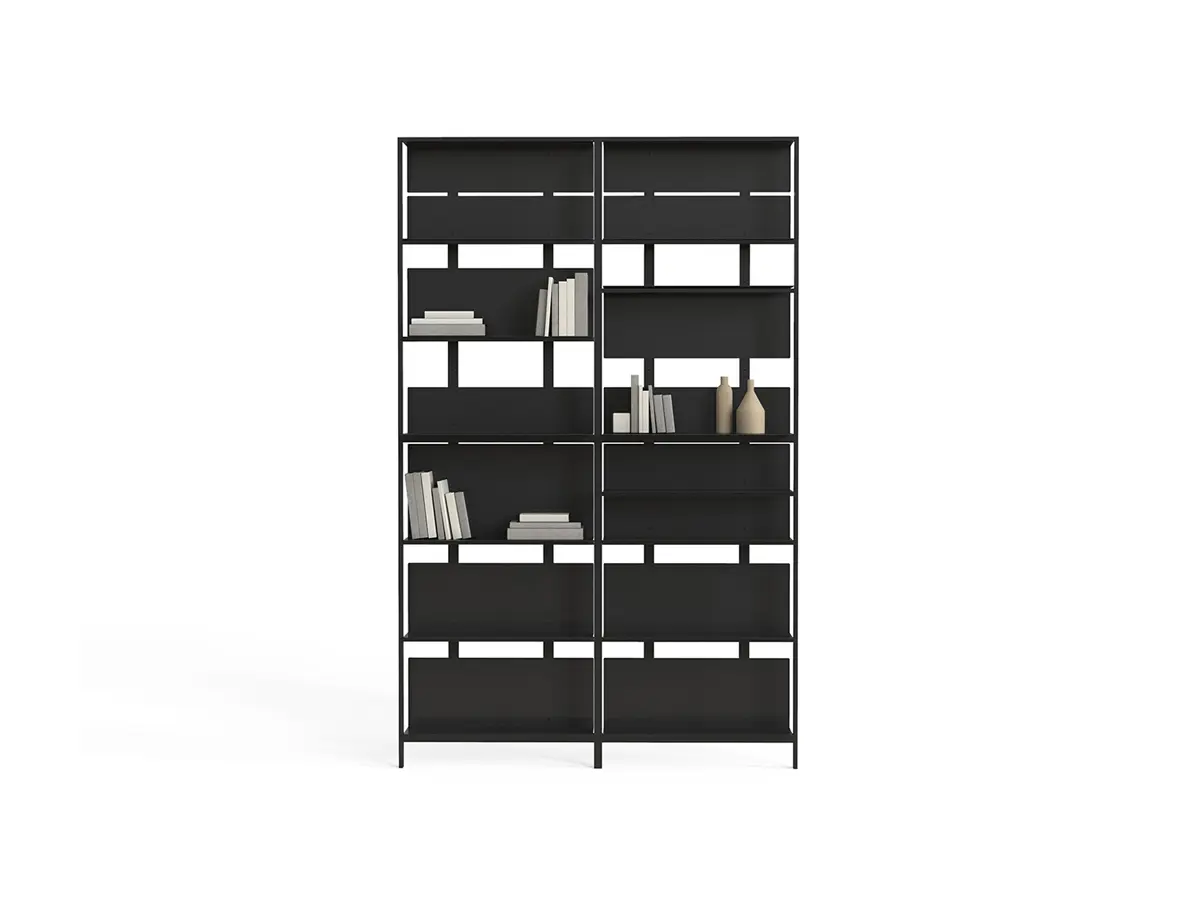 The basic structural module is a square that is applied on the wall as a visually autonomous object. However, to make the system adaptable to various ambiences and intended purposes, several modules with different proportions have been developed as well as freestanding variants. L-cross-section shelves are inserted in the structural module; they come in 5 different formats and can be used together with the rear part mounted upward or downward. Shelf is made out of aluminium to achieve lightweightness.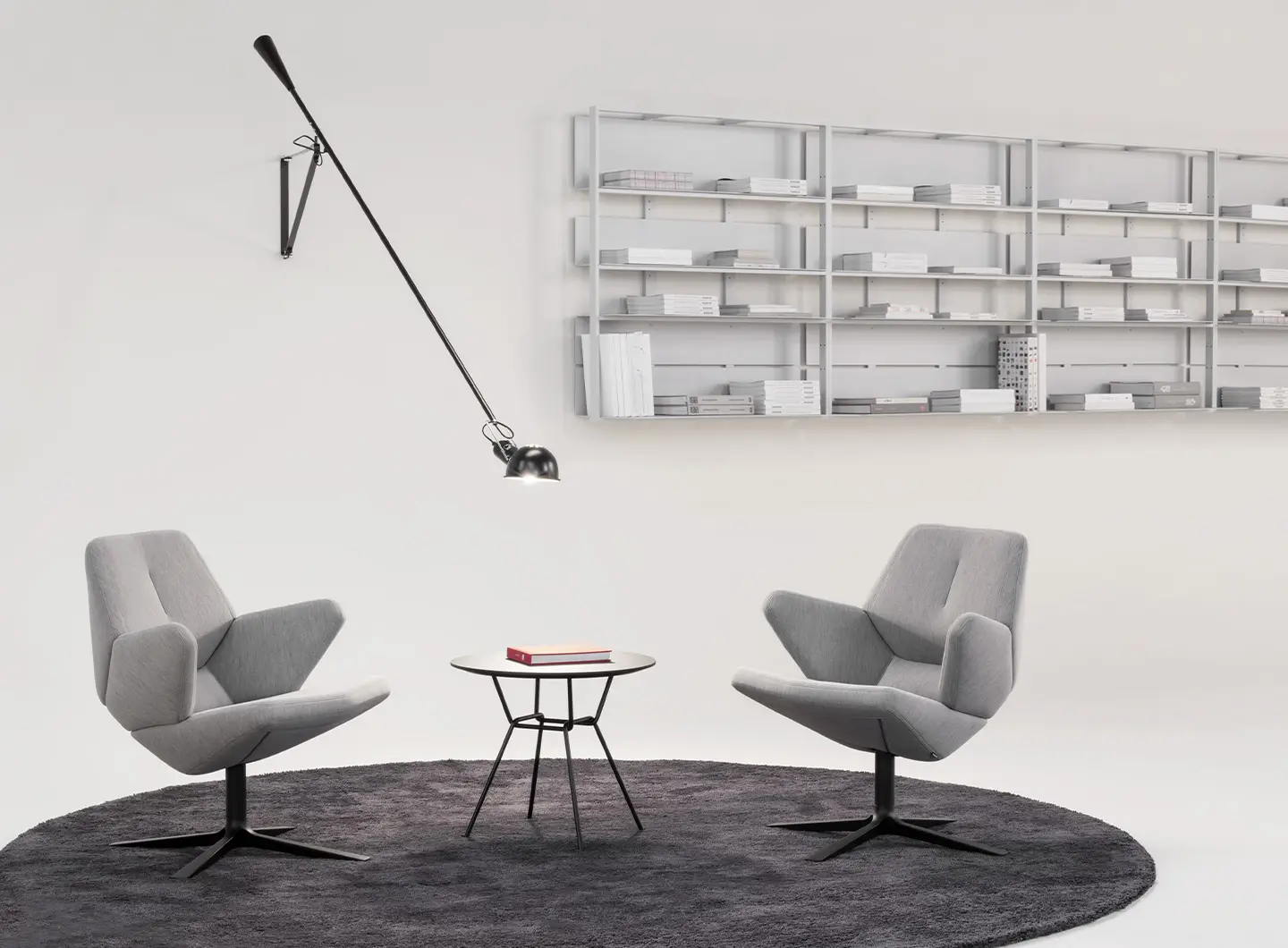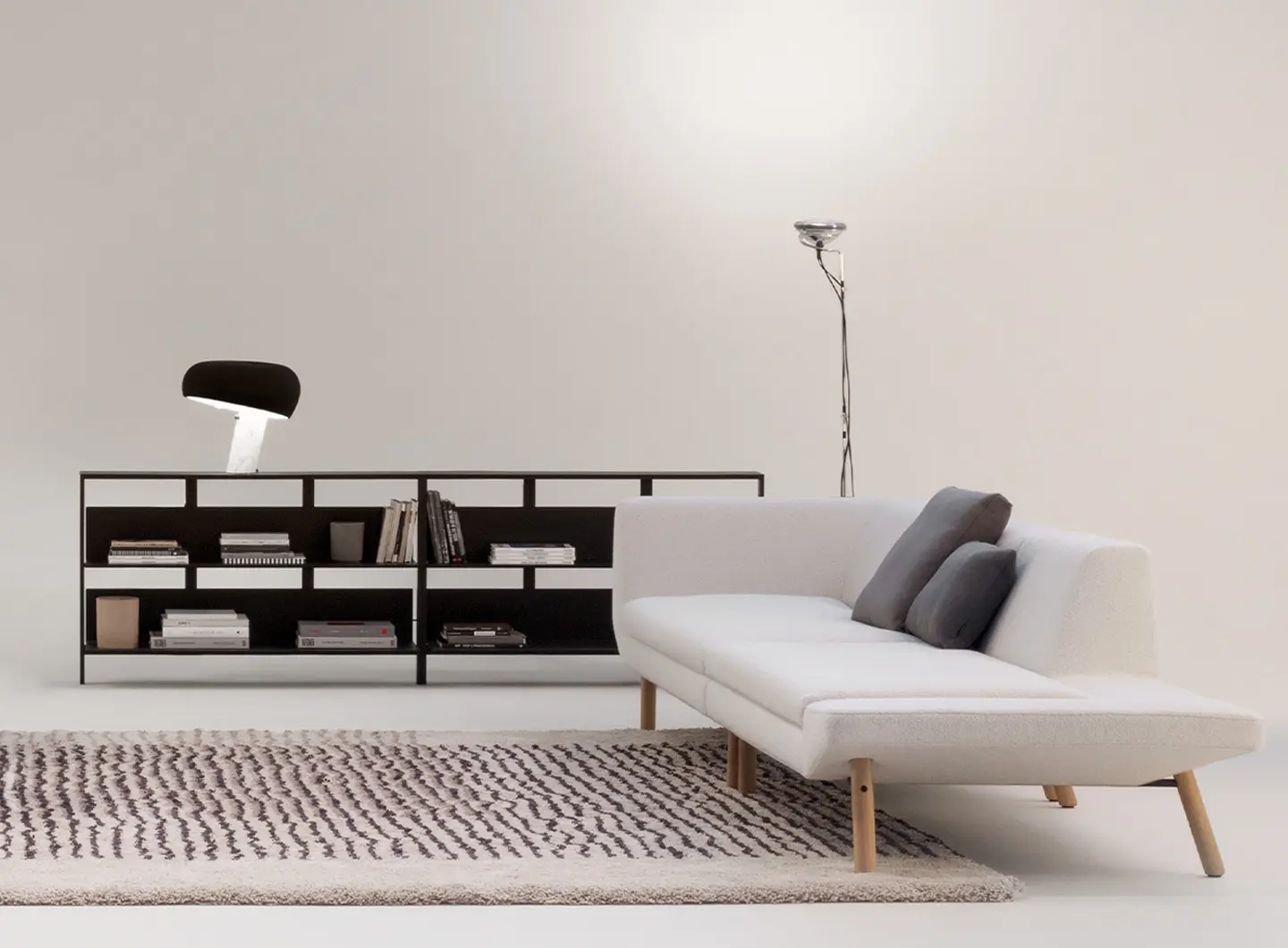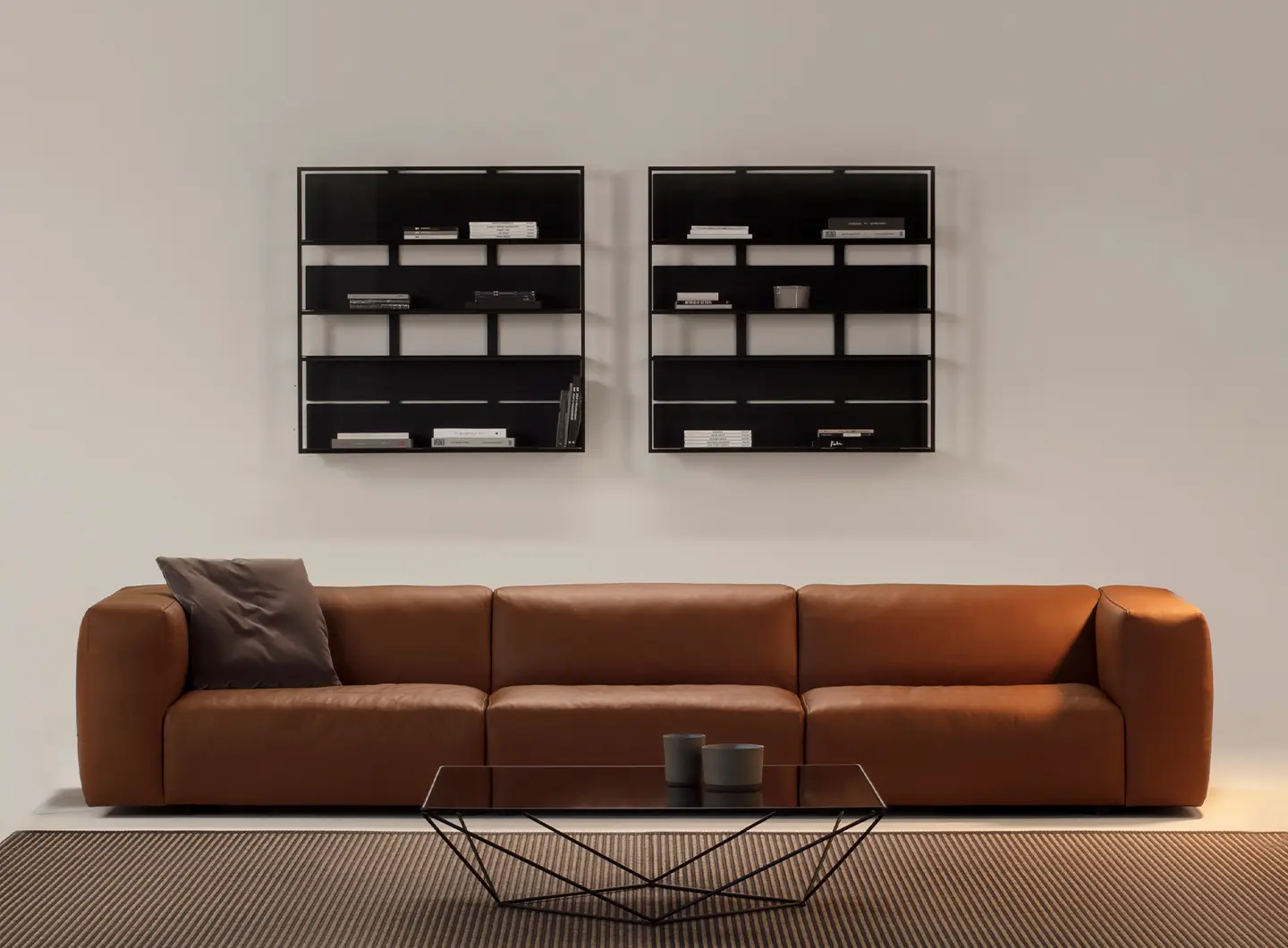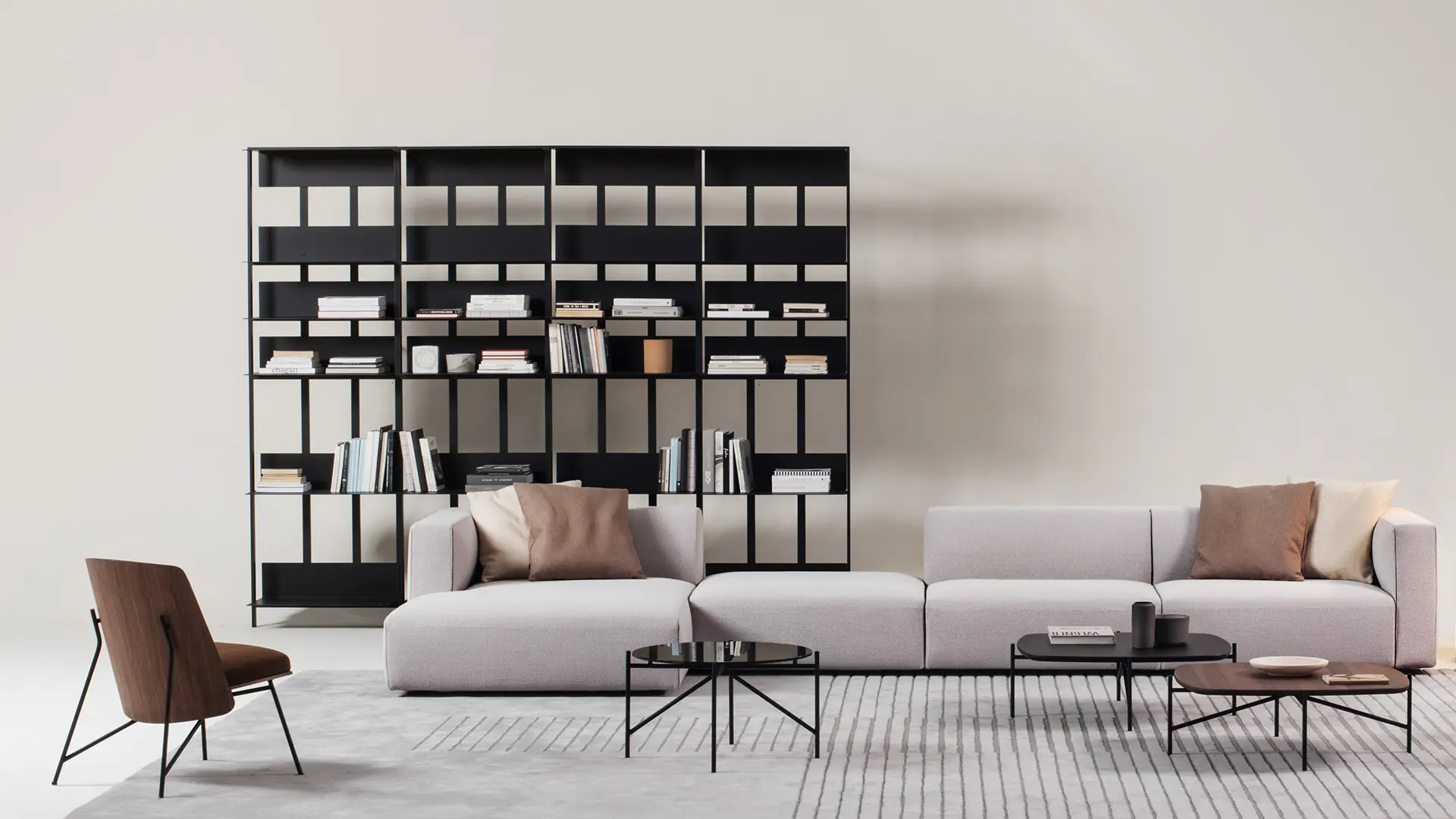 3LHD is an architectural practice focused on integrating various disciplines – architecture, urban planning, design and art. Through a contemporary architectural approach the team of architects deals with all projects in cooperation with many experts from various disciplines.
Projects, such as Memorial Bridge, Riva Waterfront, Sports Hall Bale, Hotel Lone and Karlovac Freshwater Aquarium have established 3LHD not only in professional circles but also in wider public circles. The work of 3LHD has received important Croatian and international awards. 3LHD products were created as a response to the needs of specific architecture projects. With their aesthetics and function, they emerge from the spaces they were initially created for, but eventually they separate from the project context and become independent products.

Members of Grupa are designers Filip Despot, Ivana Pavić and Tihana Taraba. For a number of years, they have been collaborating with Croatian and foreign furniture producers and since 2010 they have started developing their own brand named the Grupa products, which are distributed on the international and European markets. They have been exhibiting on domestic and international juried exhibits and their works were published in important international and Croatian publications. They have also been awarded many prizes.
BRAND SELECTION
OUR PRODUCTS