Linea
Category: Cabinets and containers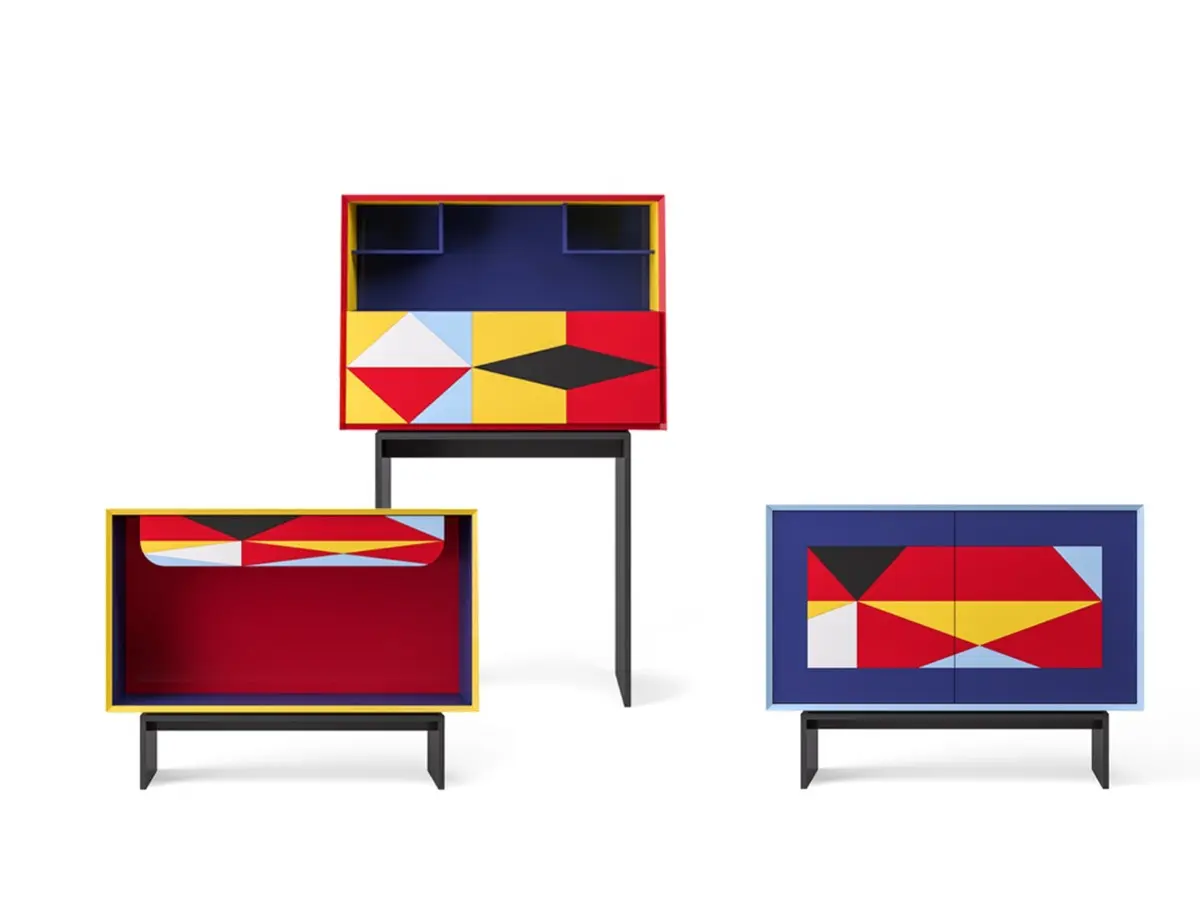 AN EXPLOSION OF COLOUR AND PURE ENERGY 
Designed by

Alessandro Mendini
"The name Linea was chosen because the composition of the volumes as well as of the decorations of these items is based on the intersection of a few precise straight lines, whose interplay in elevation and in plan defines the entire look and feel, the entire function of the product." 2015, Alessandro Mendini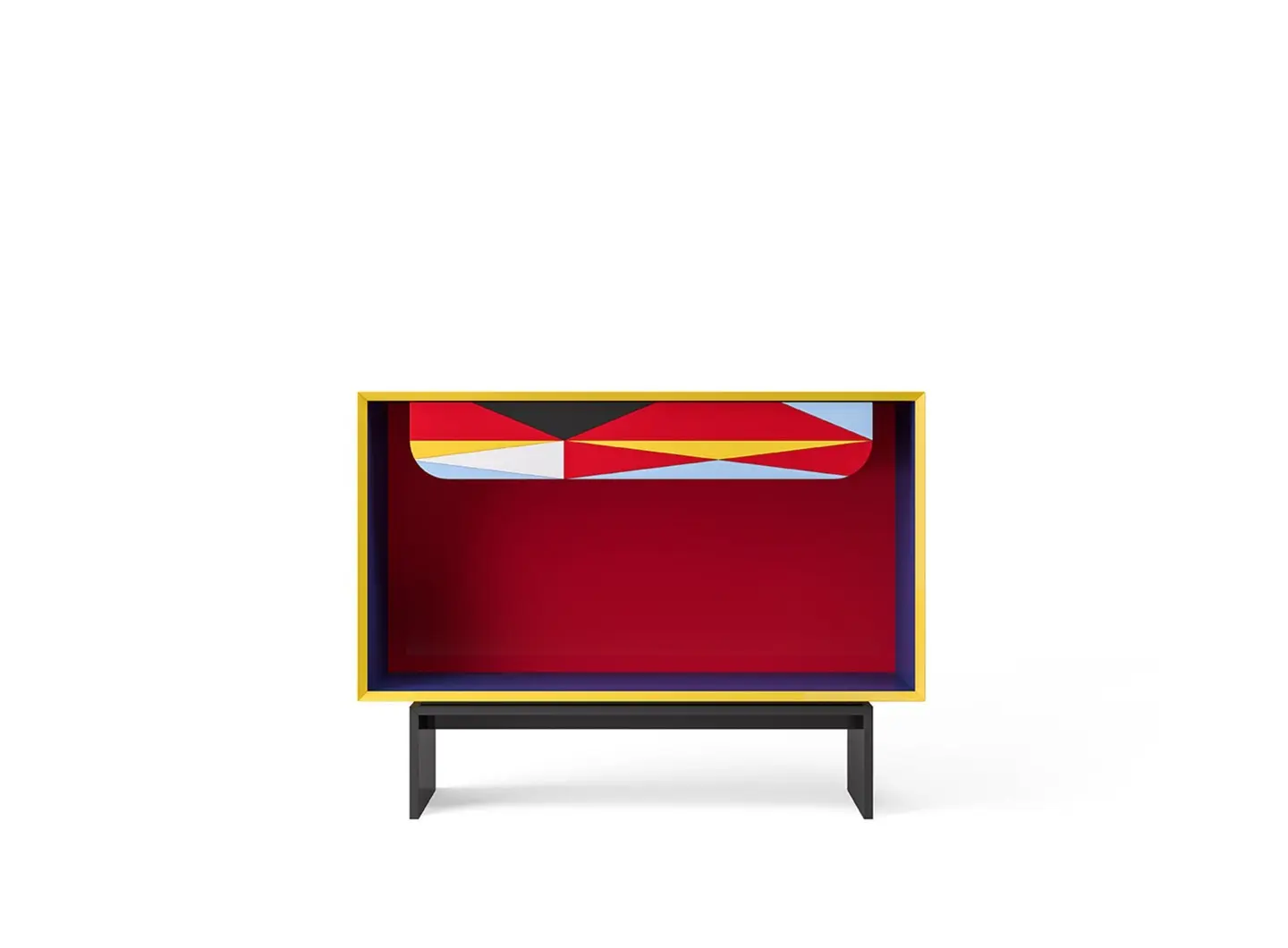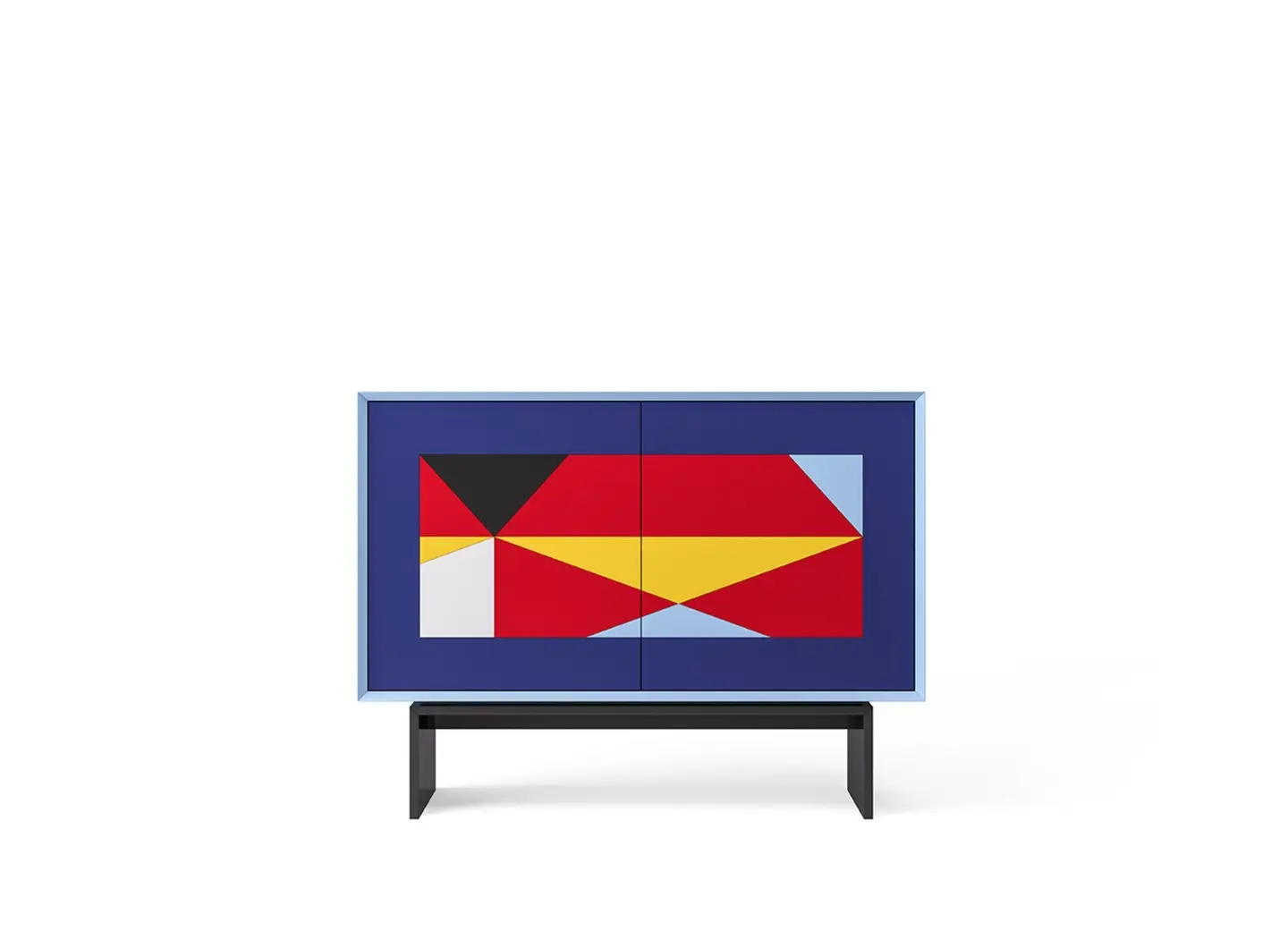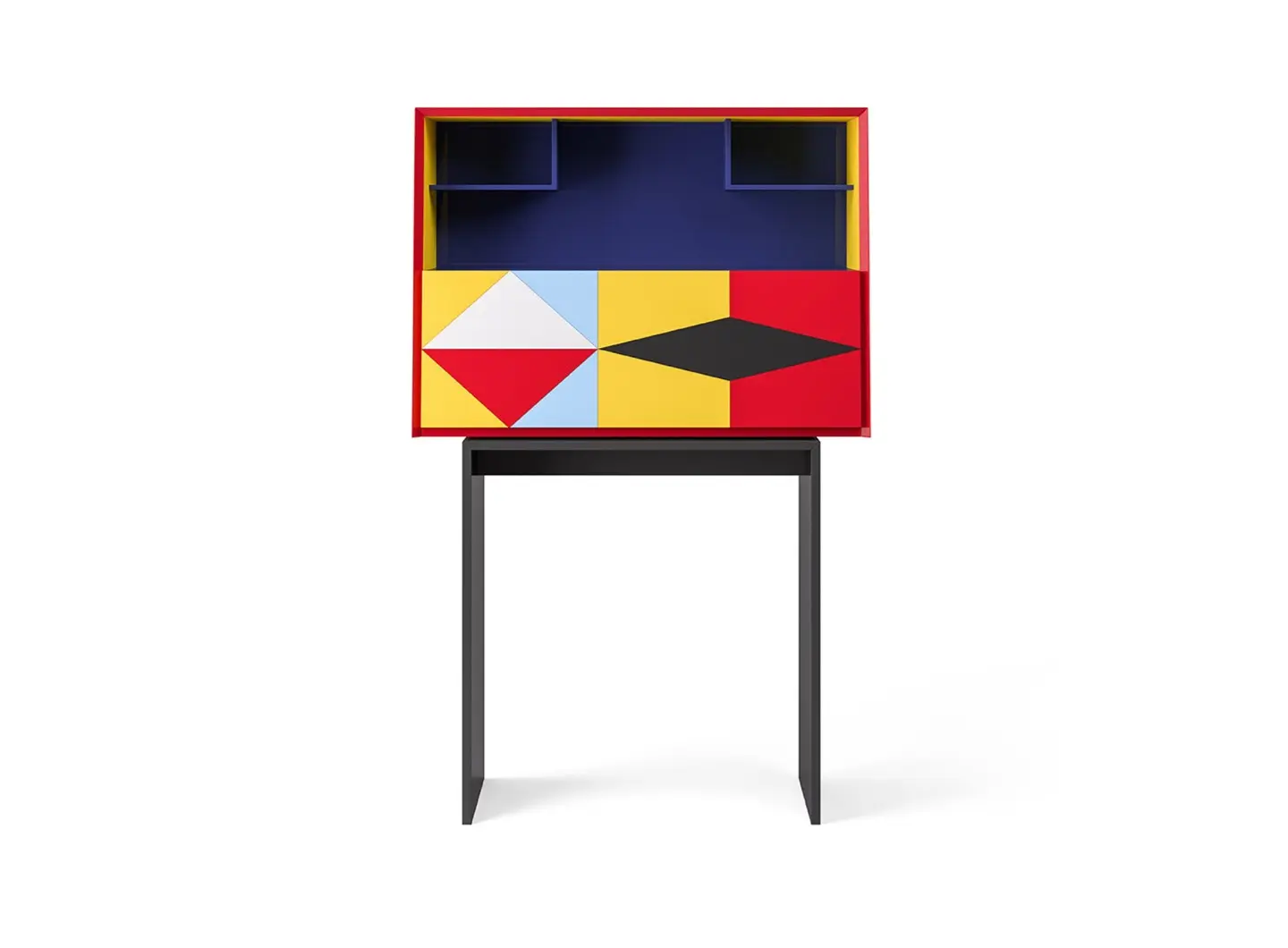 Designed in 2015 and manufactured in 2023
An explosion of colour, pure energy, a patchwork of inlaid cellulose acetate surfaces: through an accurate search in the Archivio Alessandro Mendini conducted together with Fulvia and Elisa Mendini to rediscover timeless design pieces not yet manufactured, Porro brings to light 3 new incredible storage units. An open cupboard with open module and drawer, a close cupboard with 2 hinged doors and a writing desk with drop-leaf writing desk and internal partition, raised on a dark base – all featuring solid parts with optical geometric motifs in juxtaposition with coloured empty spaces. These 3 new objects, issued in a limited series of 50 pieces each, epitomize a free use, outside the standards and logic of industrial production, to be fully explored in everyday life.
Bold pieces with a radical design, in which red, blue and light blue details, illuminated by the light shades of yellow and white and made deep by black in chiaroscuro, tell about the need for decoration in contemporary life, eschewing a minimalism tout-court: an ode to creativity, to the beauty of craftsmanship and to the value of quality beyond the ages, revealing at the same time the fascination with an extraordinary talent, and also a homage to a great master of design like Alessandro Mendini. 
BRAND SELECTION
OUR PRODUCTS