LIVING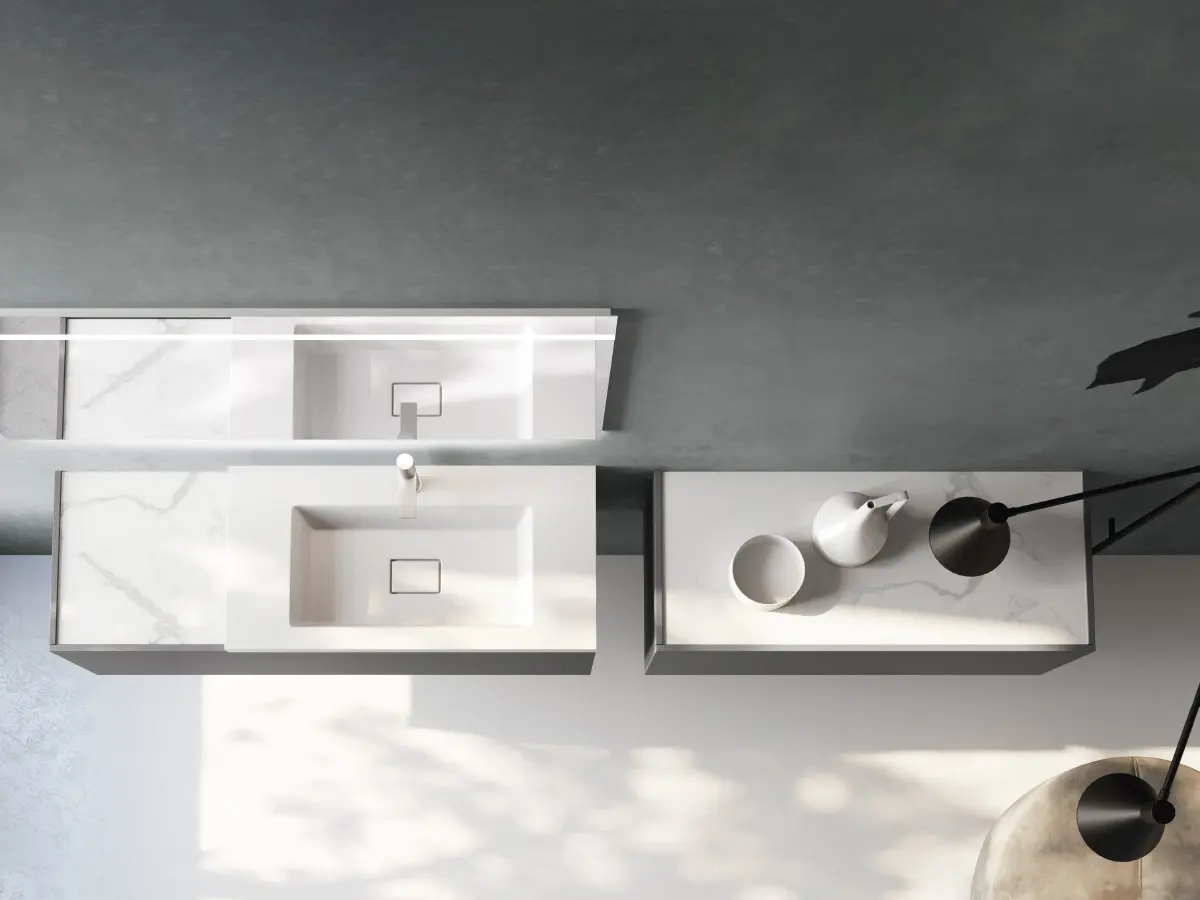 Mobilcrab with this new project wanted
reinterpret the mobile living-room, giving it new life
and new location ... encroaching on the bathroom.
A new look and many design ideas are born, thanks to
new materials such as ecomalta, glass and procellanated stoneware
that give multiple color combinations and rhythm to the tops
placed on two levels.
The LIVING collection is completed by the wall units where the door
corner in reflective bronze glass becomes the real protagonist
absolute of the new project, bringing a unitary language
from living to wellness.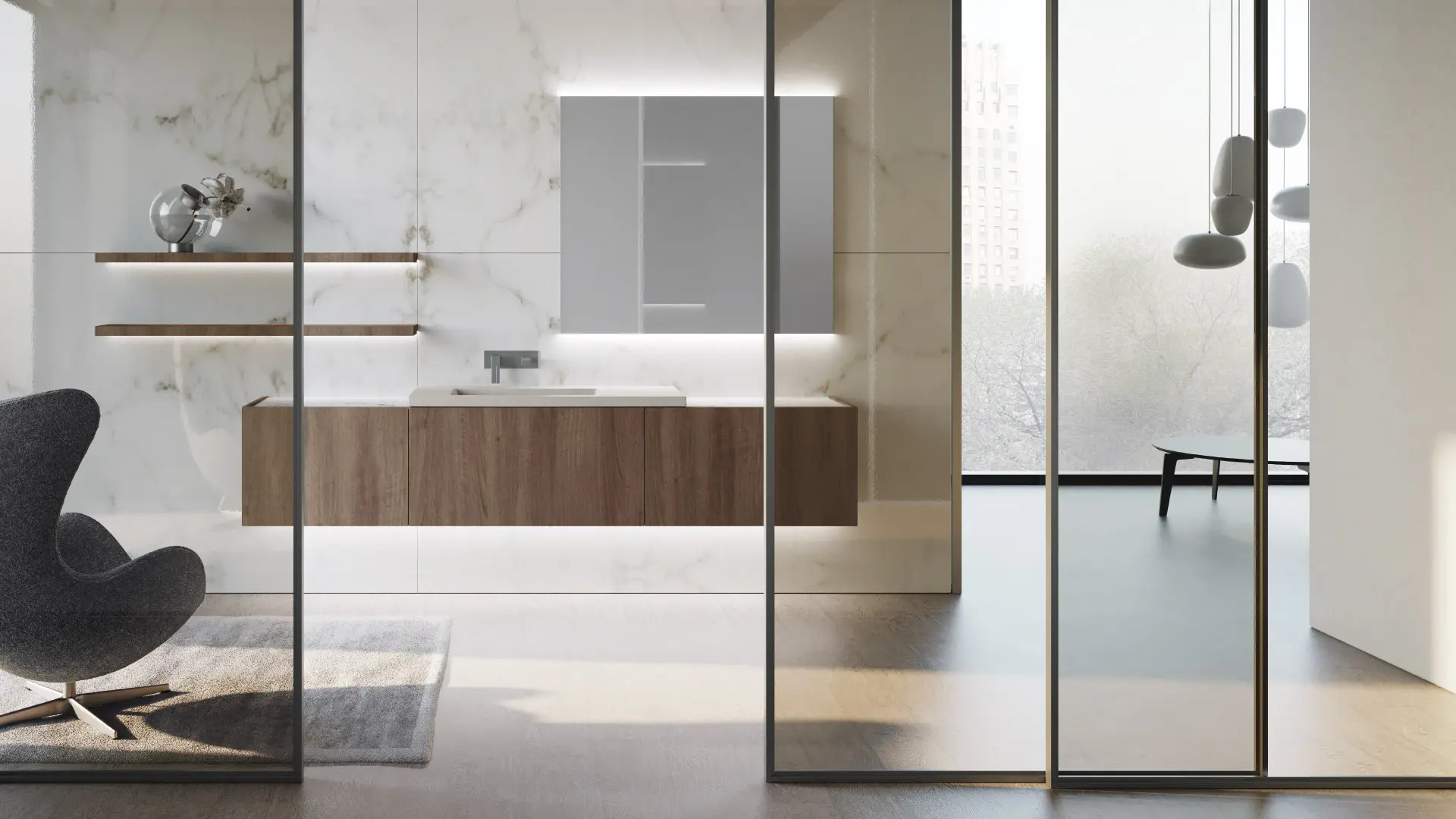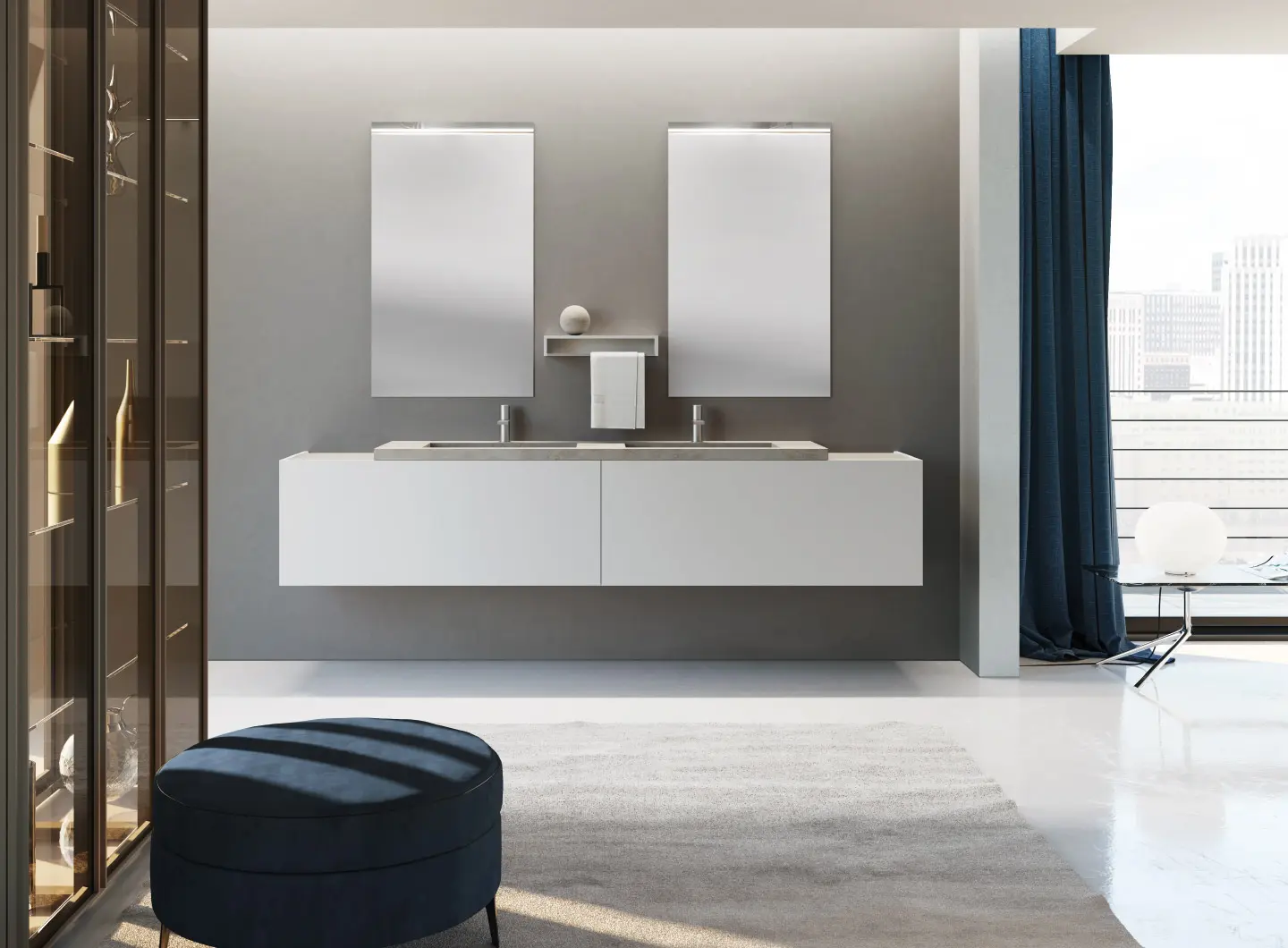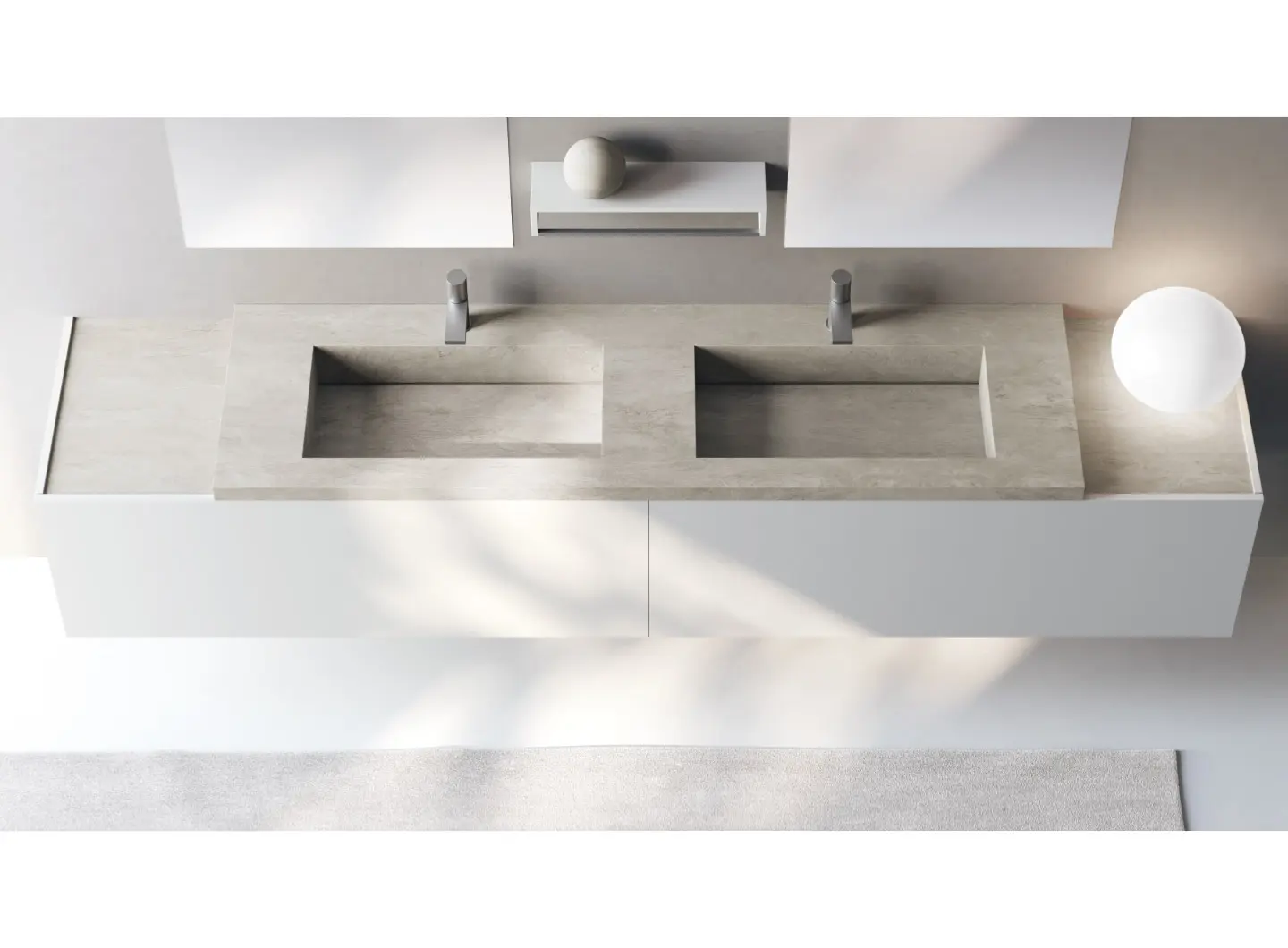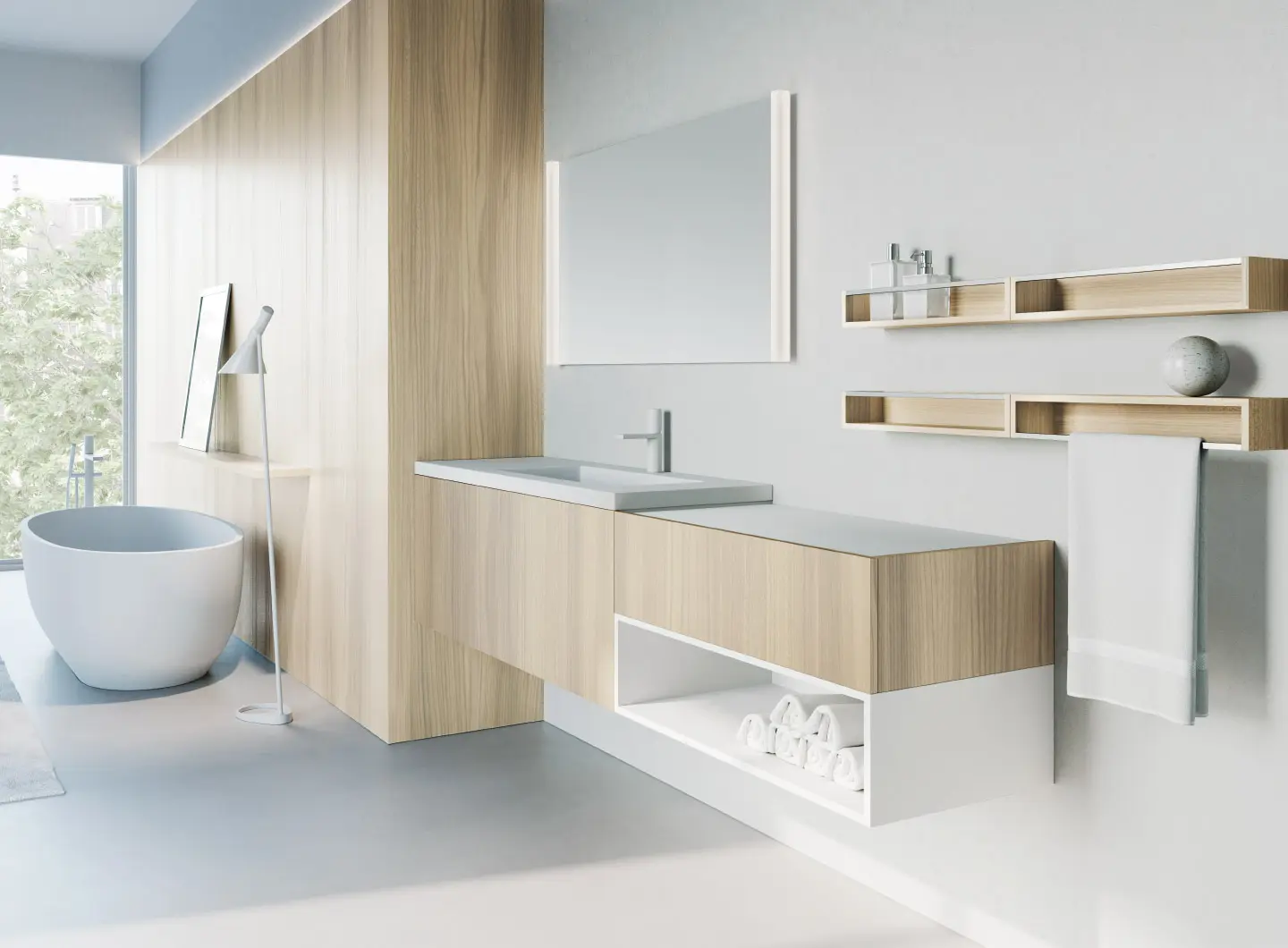 Perfectly balanced natural lines interact with a minimal aesthetic embellished by the use of refined, resistant and elegant materials.
BRAND SELECTION
OUR PRODUCTS