MOBIBEES SIDEBOARD
Category: Cabinets and containers
A feat of great engineering and impeccable craftsmanship, Mobibees is a functional and versatile modular system that combines open and closed wooden storage units within a lightweight but heavy-duty aluminum frame.
Mobibees is the brainchild of German designer of Turkish descent, Faruk Altinsoy. A modular system with an adonized aluminum frame and wooden inserts such as doors and drawers, Mobibees affords infinite possibilities. The cleverly engineered structure makes it possible to build anything from compct media consoles to large scale wall units. Manufactured with the utmost attention to detail, the different Mobibees elements come together seamlessly to create endlessly customizable furniture.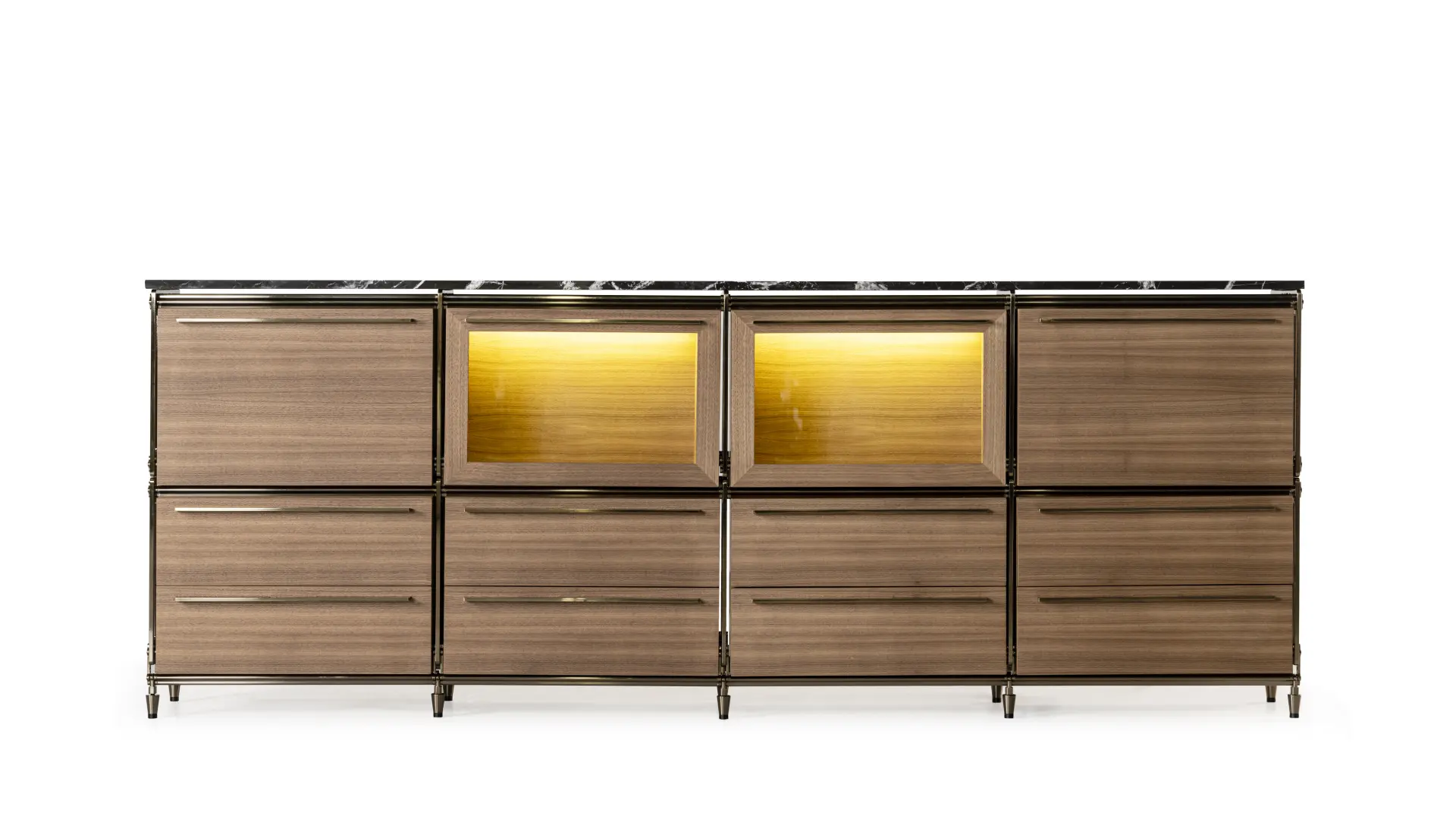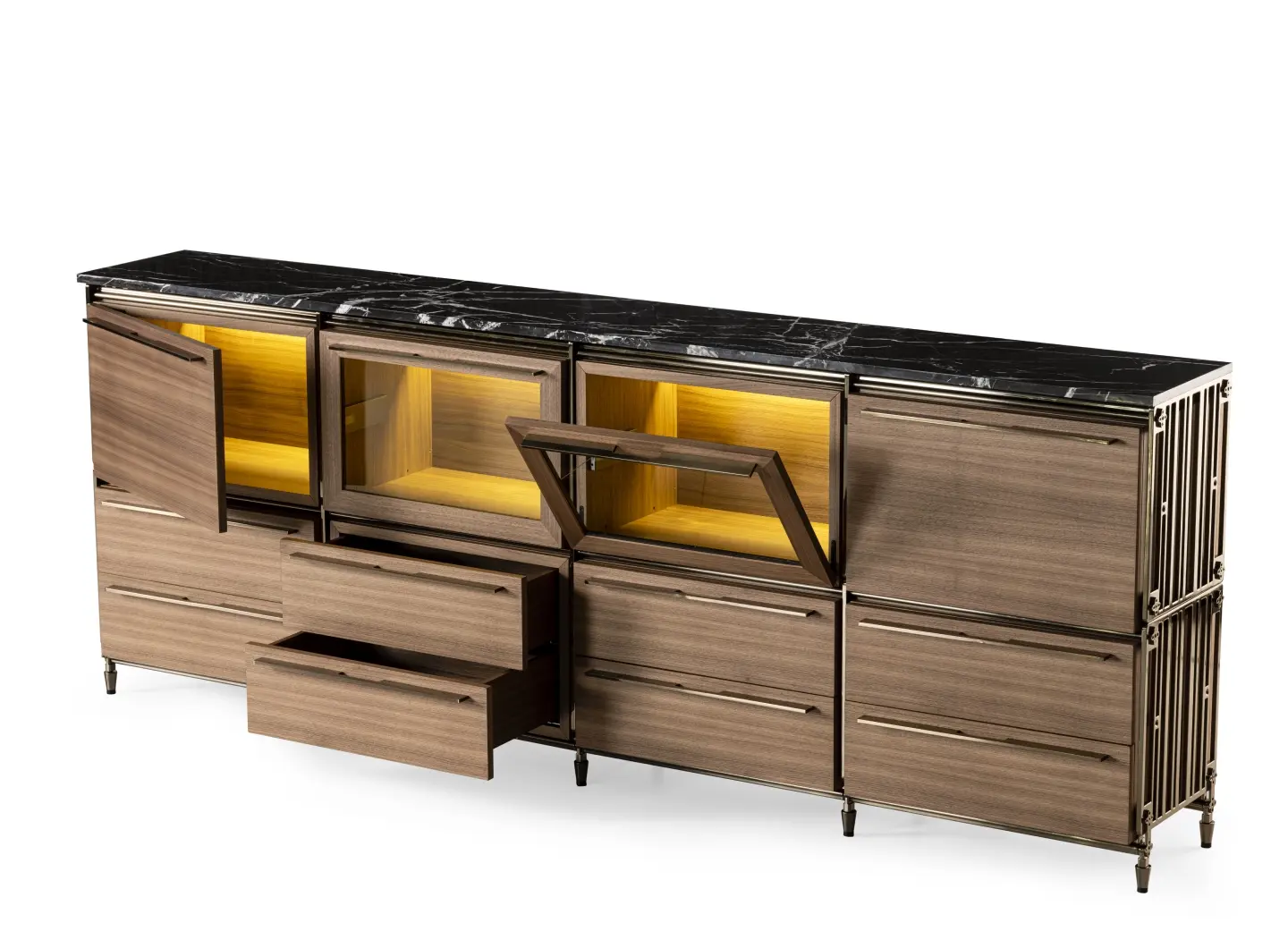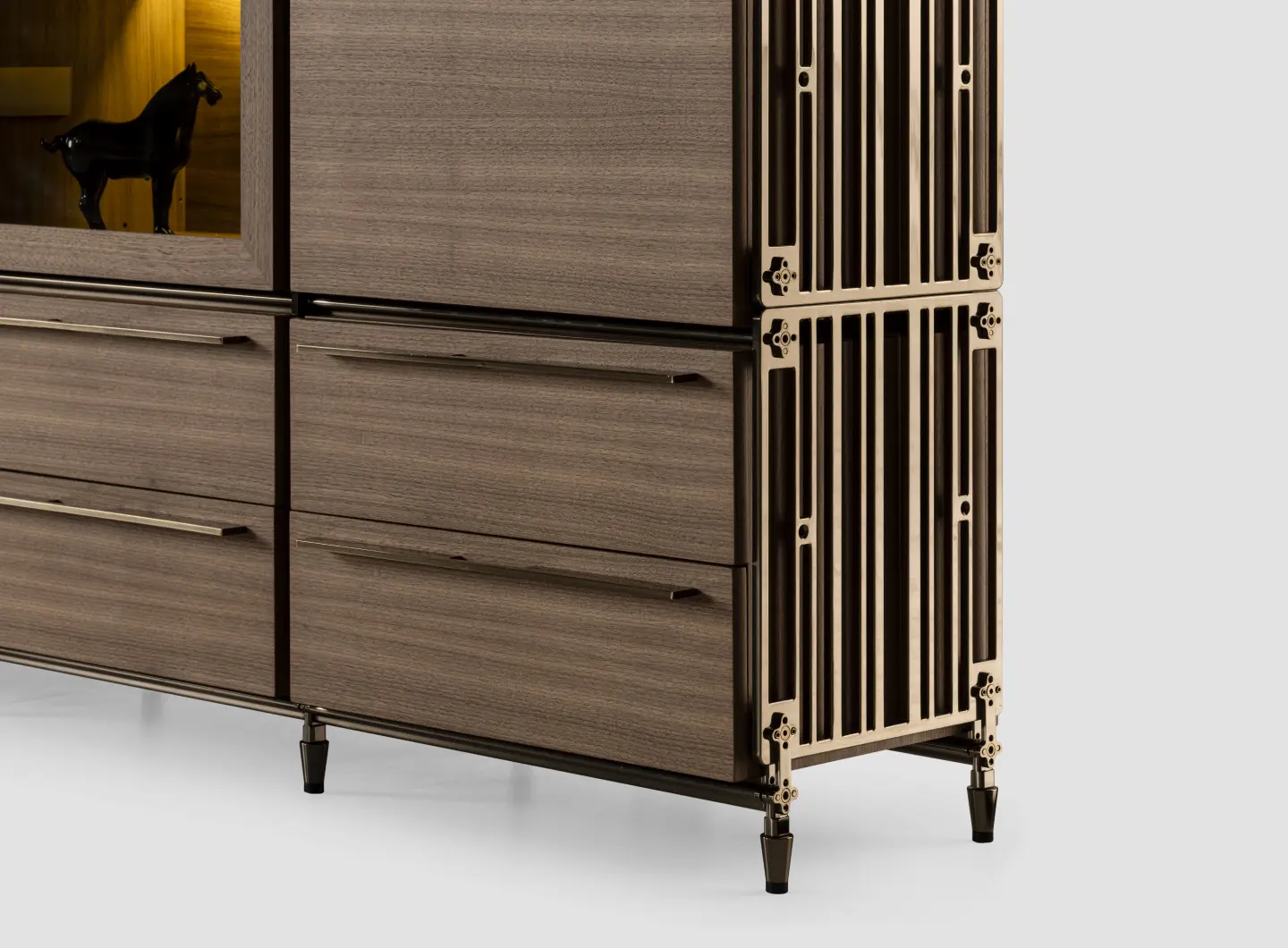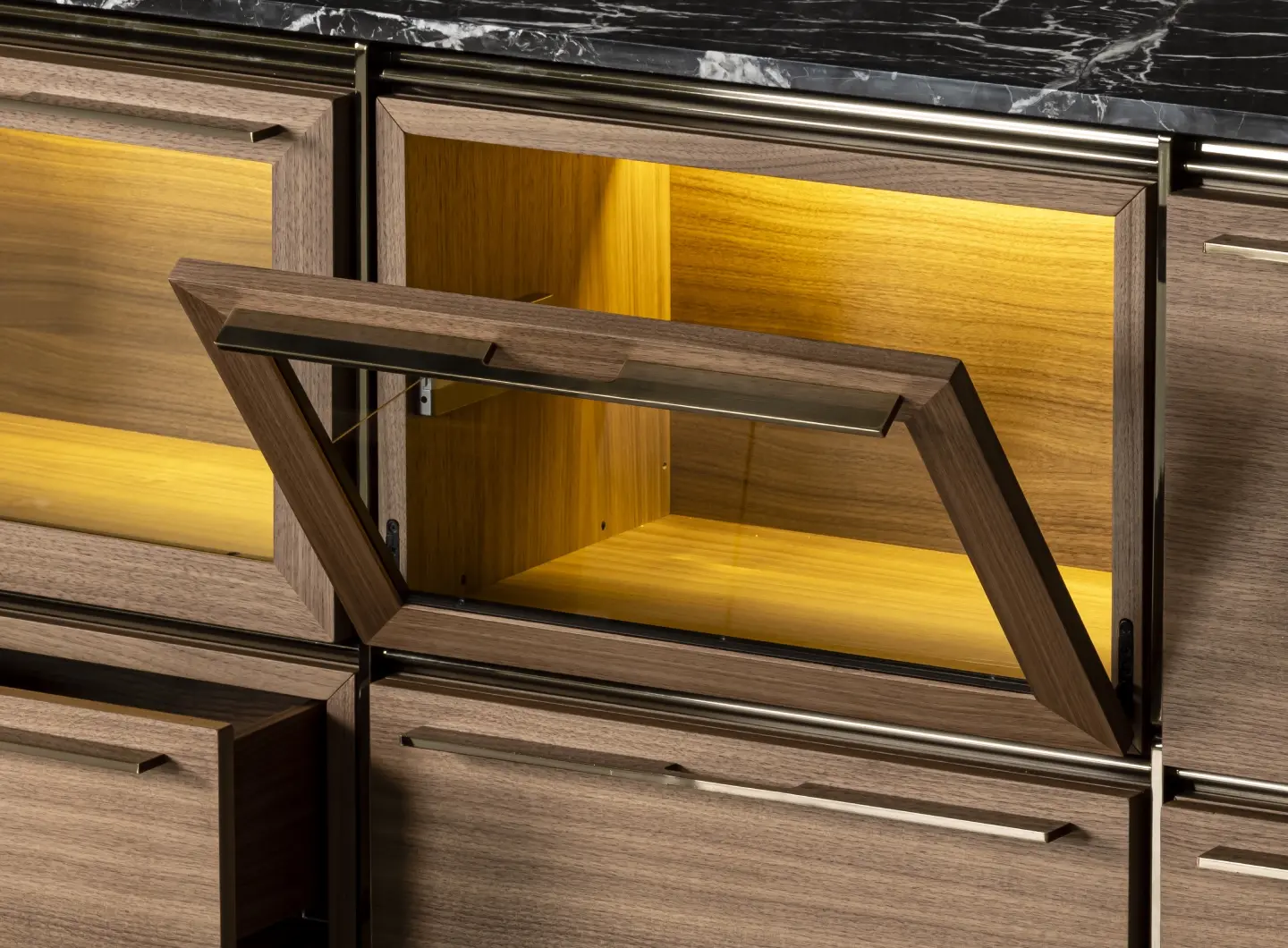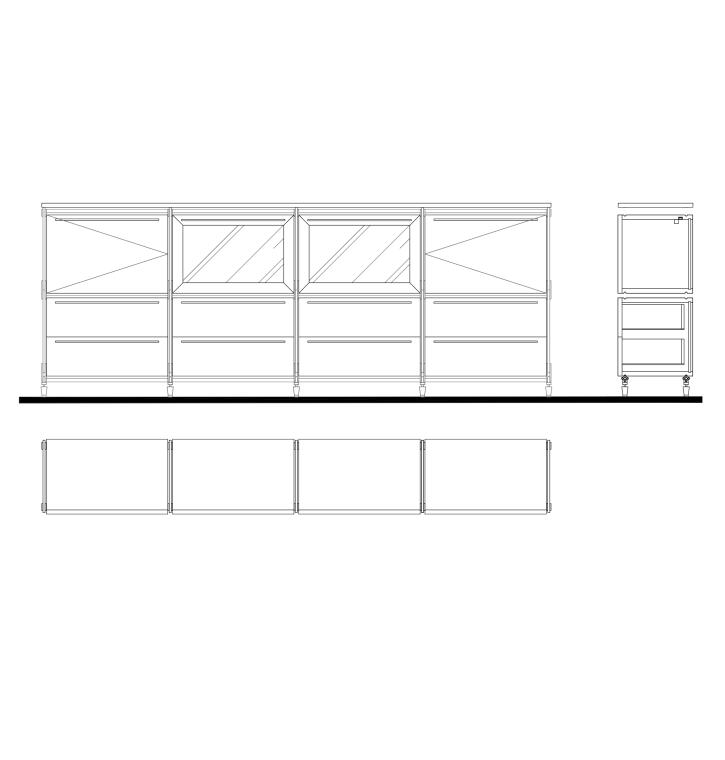 Product description
Mobibees is a modular system that combines open and closed storage units. The frame of Mobibees system is adonized aluminum which is available in different finishes. The wooden inserts are made of American walnut veneer over MDF, which is also customizable upon request.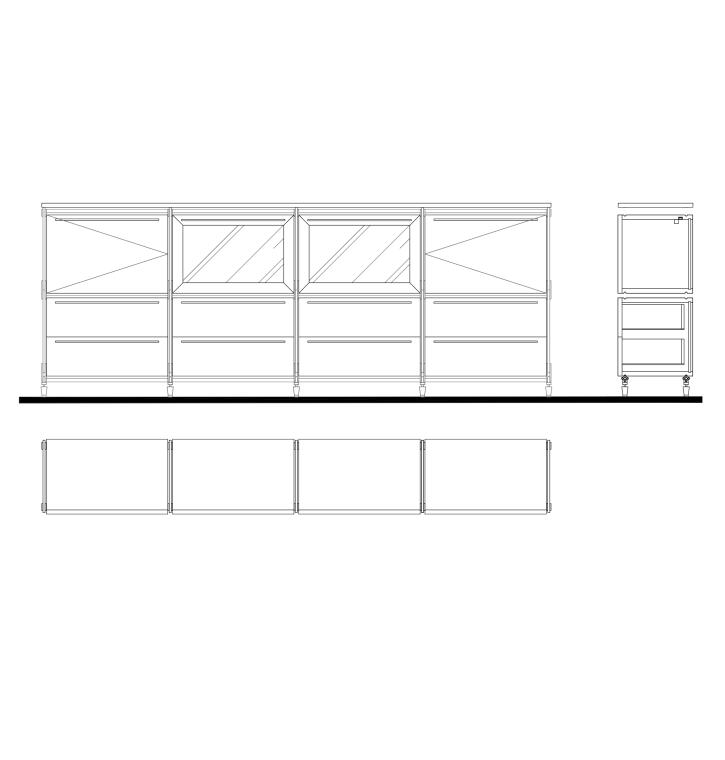 Product name
MOBIBEES SIDEBOARD
Materials
Aluminium, Wood
Official website
https://mobi.com.tr

BRAND SELECTION
OUR PRODUCTS