BOLOGNA WALL UNIT
Inspired by the arched colonnades of its namesake city, Bologna Wall Unit is the manifestation of contemporary opulence.
Bologna is a contemporary display unit that exudes elegance. It is a multifaceted glass cabinet with refined lines of an urban arcade, adaptable to different uses by virtue of its modular design. The entire cabinet is backed with a terra-cotta colored faux suede, and all shelves are LED-lit, making the glass compartments ideal for showcasing treasured objects, art, antiques or even books. The units inside the arch can be removed on demand to create a sophisticated frame for larger items of display. 
Designed by

A. Rasit Karaaslan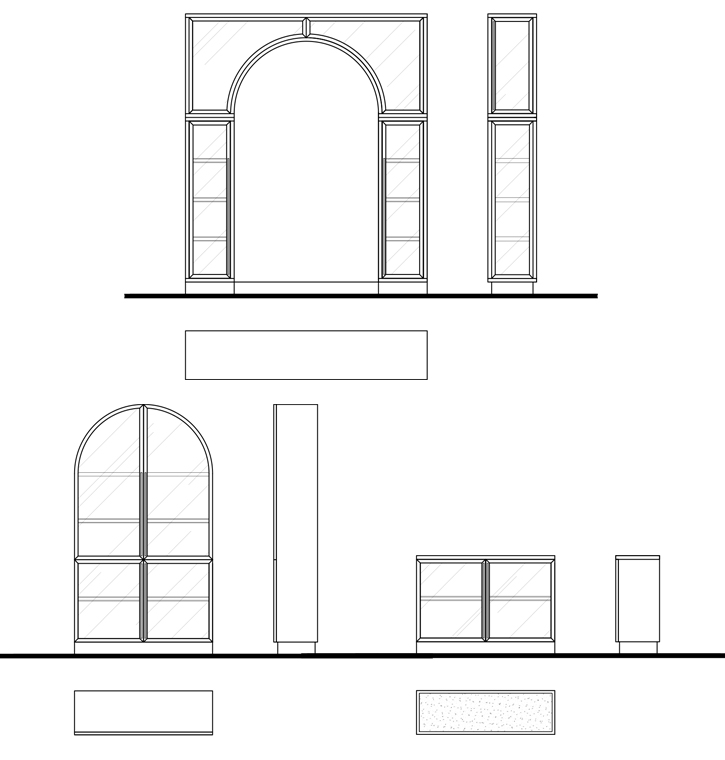 Product Overview
Bologna Wall Unit is made of natural solid walnut and walnut veneer. The back panels are upholstered in terracotta colored faux-suede and all shelves are encased in glass doors with hidden hinges. The handles are walnut and titanium bronze. Bologna is composed of 3 separate units that can be used separately or together; The arched display unit with fabric backing, the bottom and top middle display units with glass doors.
BRAND SELECTION
OUR PRODUCTS