Guapa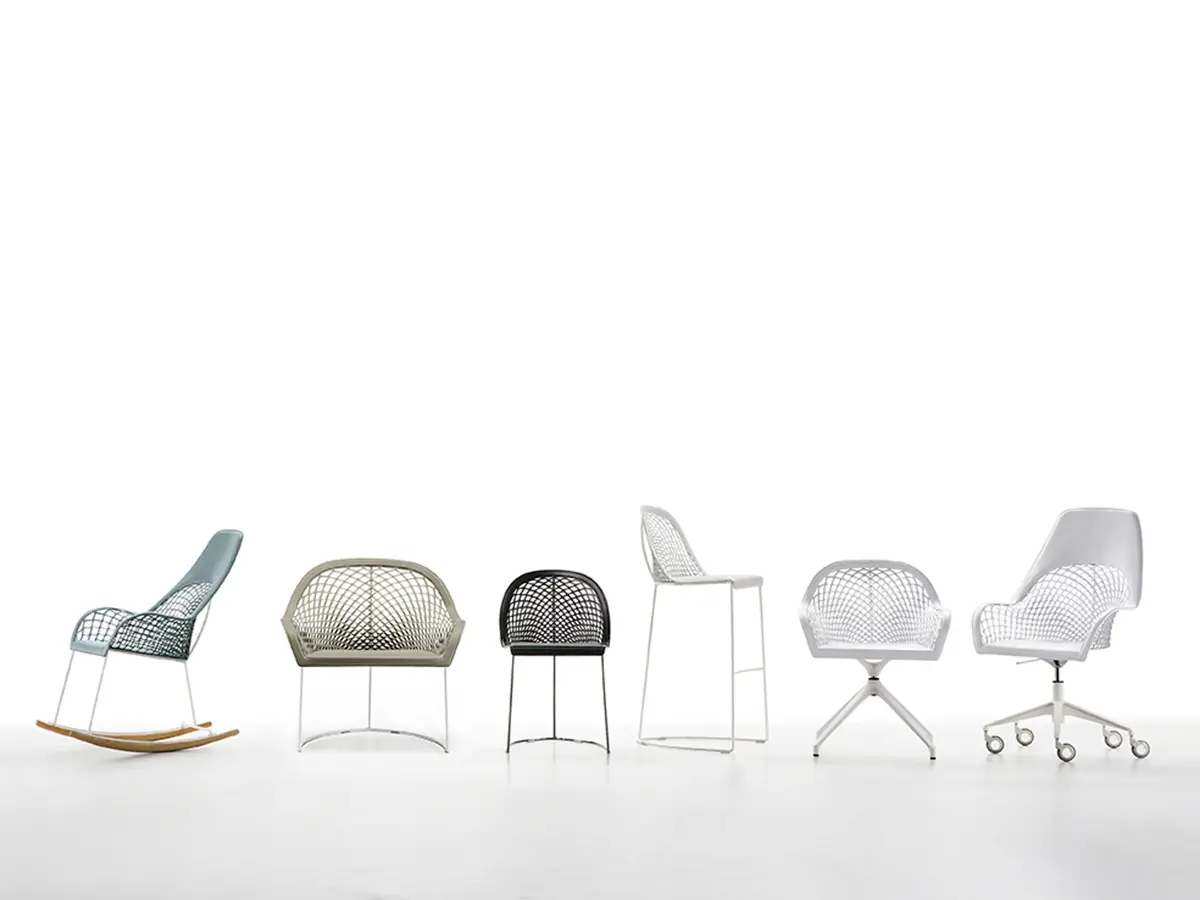 Guapa is a line of refined chairs thanks to their design and production methods, suitable for decorating waiting rooms, restaurants, and chill-out areas in hotels and resorts that are particularly attentive to style and innovation.
Leather, as a natural element, allows to combine comfort and strength, creating a play of light and shadows able to extend its appeal to the surrounding environment.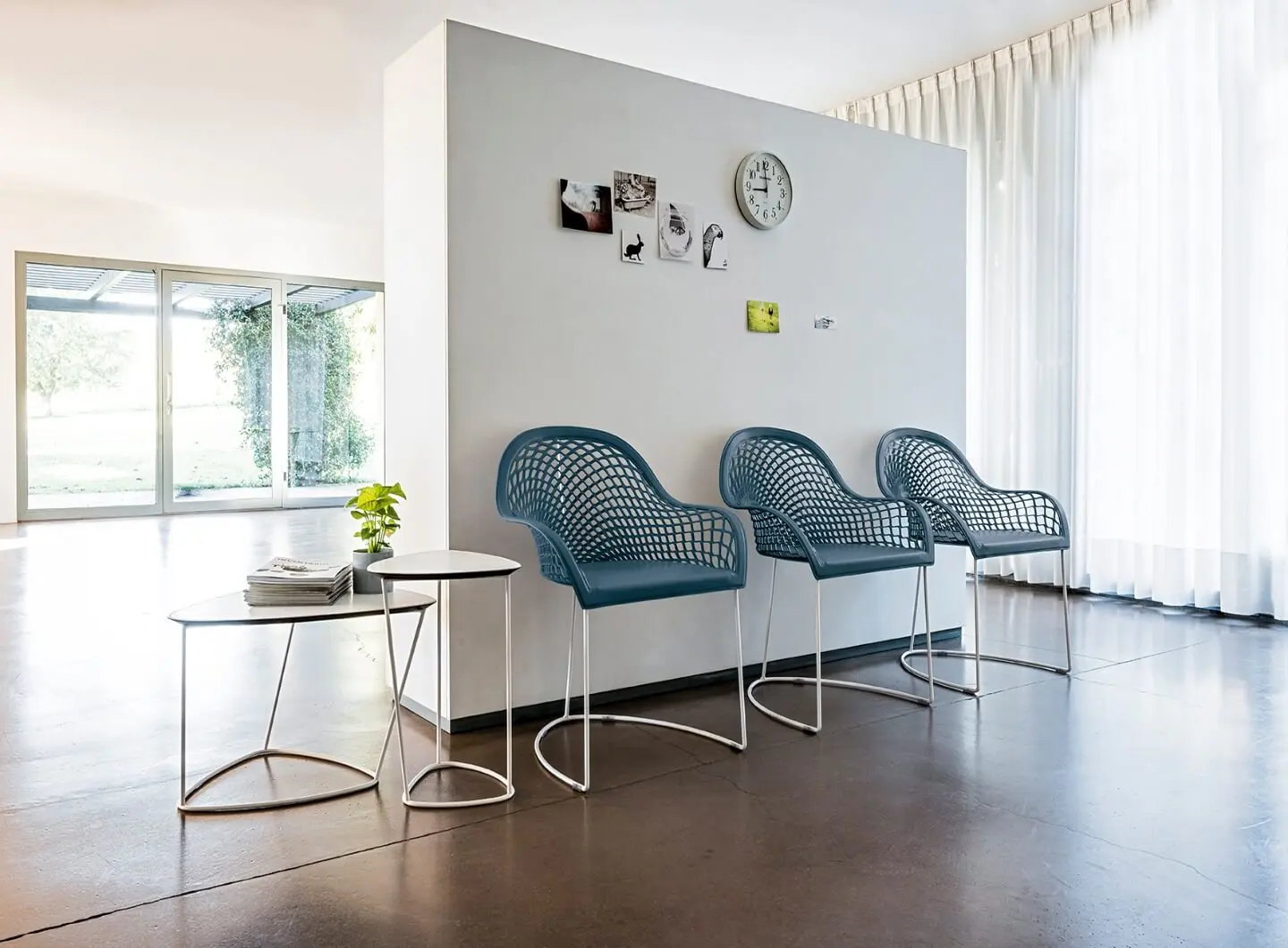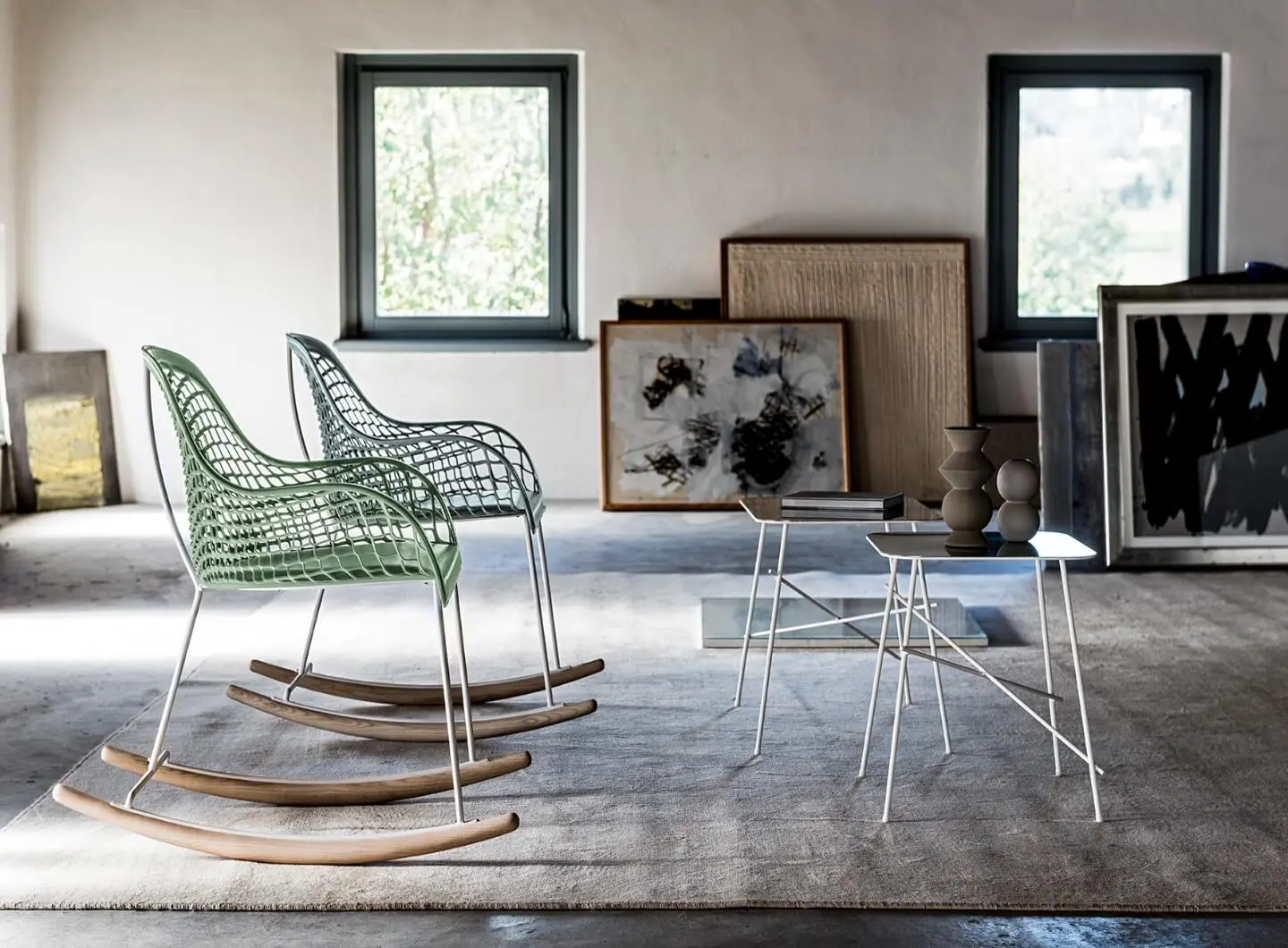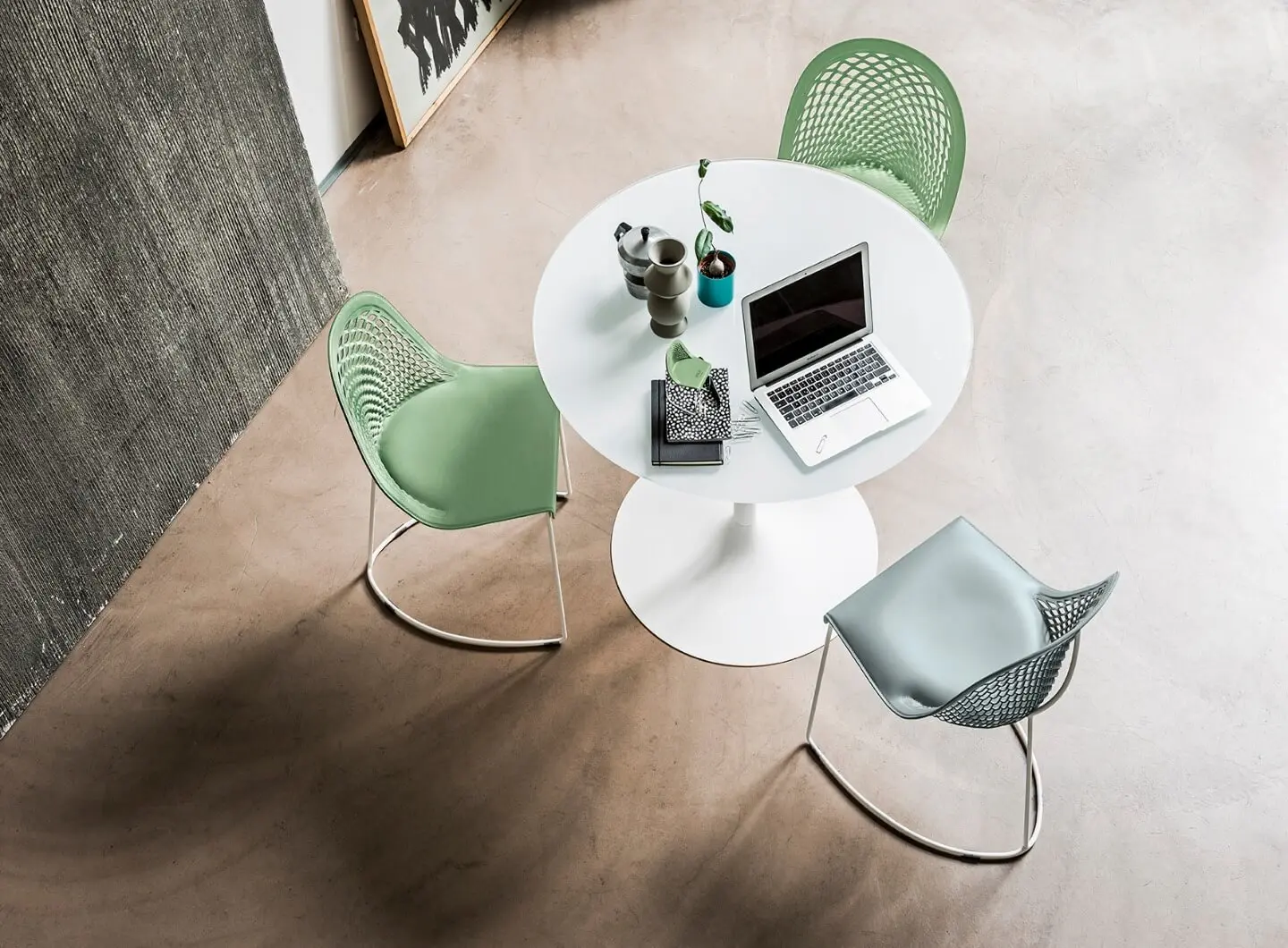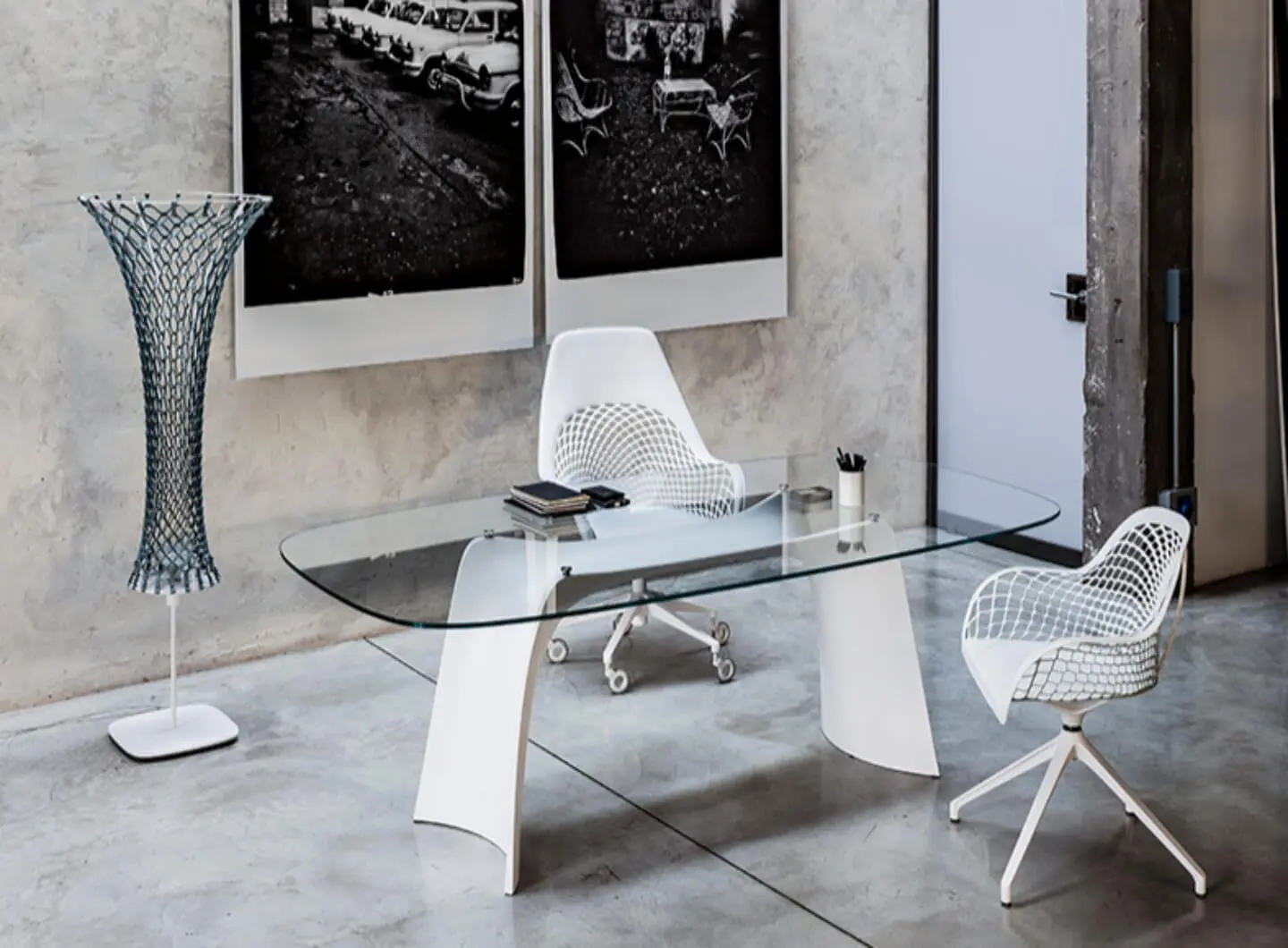 The making of the hide mesh is a delicate process that requires a skilled work and high quality materials. The hide which is used in Guapa collection is a special thickened hide with a thickness greater than that normally used in furnishing, it has the most valuable and aesthetically high quality. The hides comes from European bovine, then tanned in Italy following strict processes and numerous checks. This natural material rich of quality is the only one that allows to combine the flexibility and strength needed for the processing of leather mesh.
Designed by

Sempere#Poli Design
BRAND SELECTION
OUR PRODUCTS