Prisma 2.0
Category: Showers and Bathtubs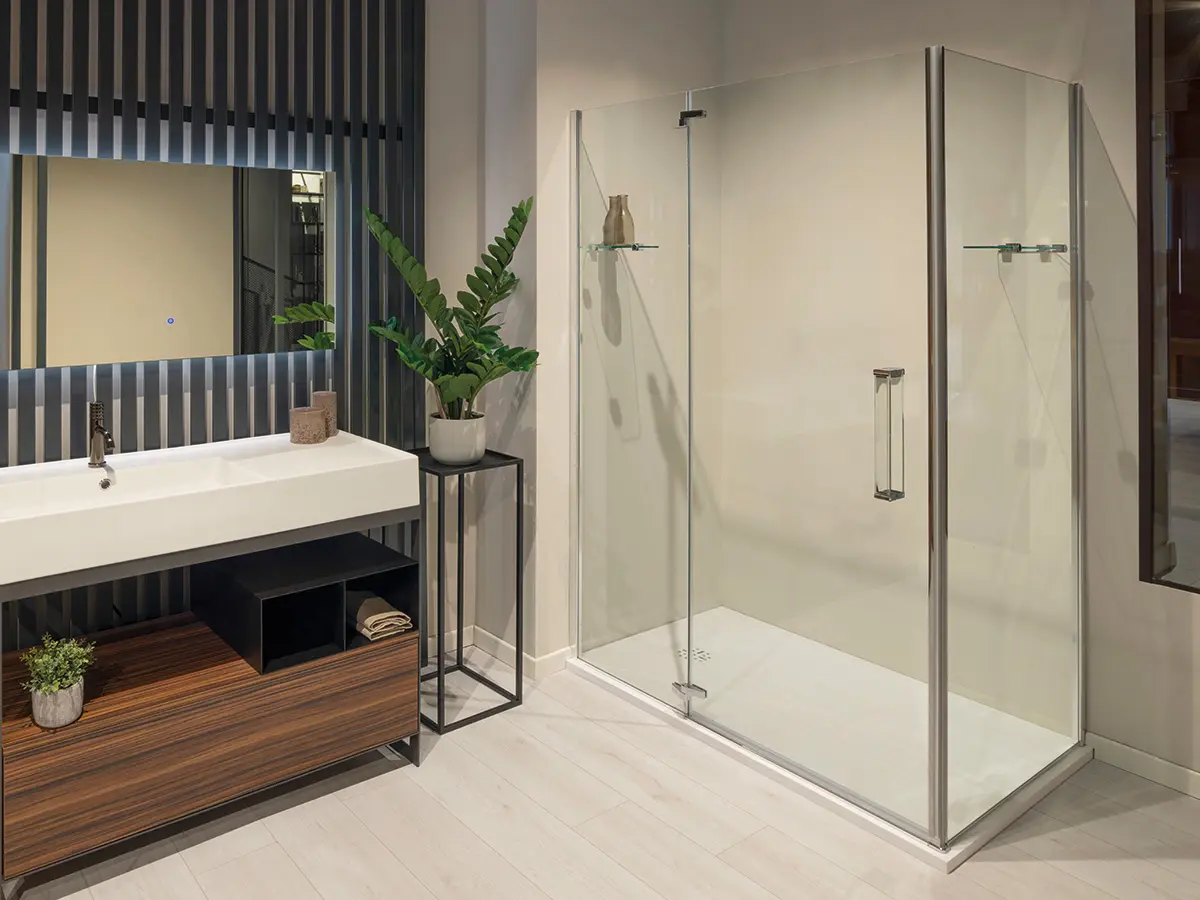 Every Megius product is astonishing: it is ahead of its time, it creates avant-garde solutions and in 2021 it does not want to be outdone.
The concept of the classic shower enclosure, where there is an unwritten balance between aluminum and glass, is reinterpreted with the Prisma 1.0 and 2.0 series, thus evolving from a shower enclosure to a "shower cabinet", where all the constituent elements are transformed into a harmonious whole of glass, becoming a furnishing component capable of interacting with light and the surrounding space.
Glass is therefore no longer seen as a simple decorative element but becomes the real protagonist, integrating perfectly into the modern design environment.
Prisma is an elegant solution, ingenious and aesthetic in its minimalism, with a 25-millimeter wall profile and 2/3 centimeter extensibility, with clean, prismatic lines, where all the elements interact harmoniously with each other; the concept of praising glass continues: from simple decoration it is slowly being replaced by structural elements, altering the perception of visibility, eliminating any visual obstacle and amplifying our senses.