MONTAGNA MAGICA Fabric Collection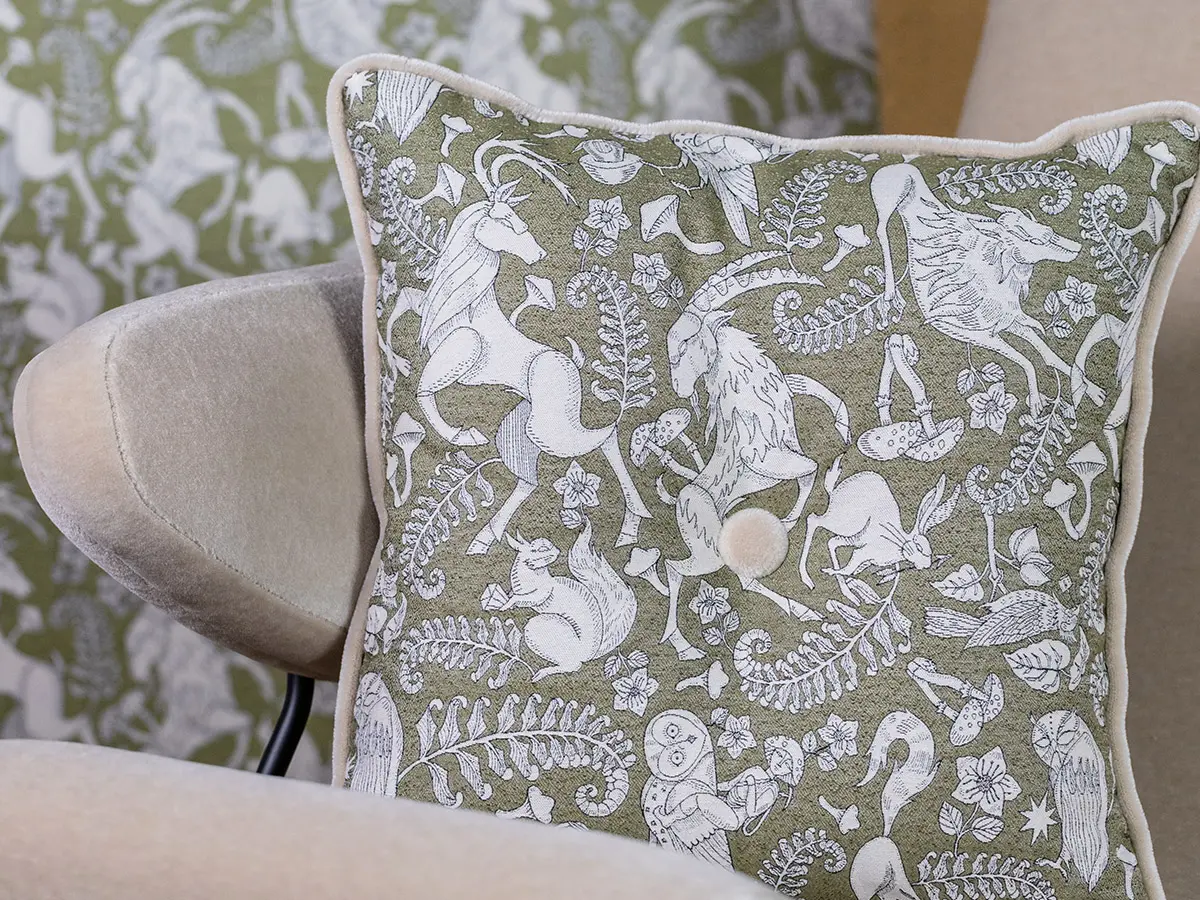 Montagna Magica is the result of l'Opificio's collaboration with illustrator and visual artist Elisa Seitzinger, who interprets the brand through her world of imagery populated by fantastical creatures and Gothic flourishes.
Montagna Magica is a collection inspired by the evocative imagery of walks in the mountains, fairy-tale book illustrations and the mysterious magic of a wild wood.
So, in these decorative patterns we find flora and fauna: botanical elements, like Hellebore, a symbol of rebirth, Ferns, a symbol of mystery and the unknown and Mushrooms with their aura of magic; and animals of the wood, like the Deer, a symbol of strength, the Ibex, symbol of the Alps, the Hare, representing creative forces, the Squirrel, guardian of the wood, the Skylark, carrier of messages between the human and the divine,  the Barn owl, friend of wizards and witches and the long-eared Owl, symbol of clairvoyance and wisdom.
Montagna Magica is a triple-weft lampas-jacquard available in 7 colours, from Neve white to Verde Oliva green, to Castagna brown to Rosso red.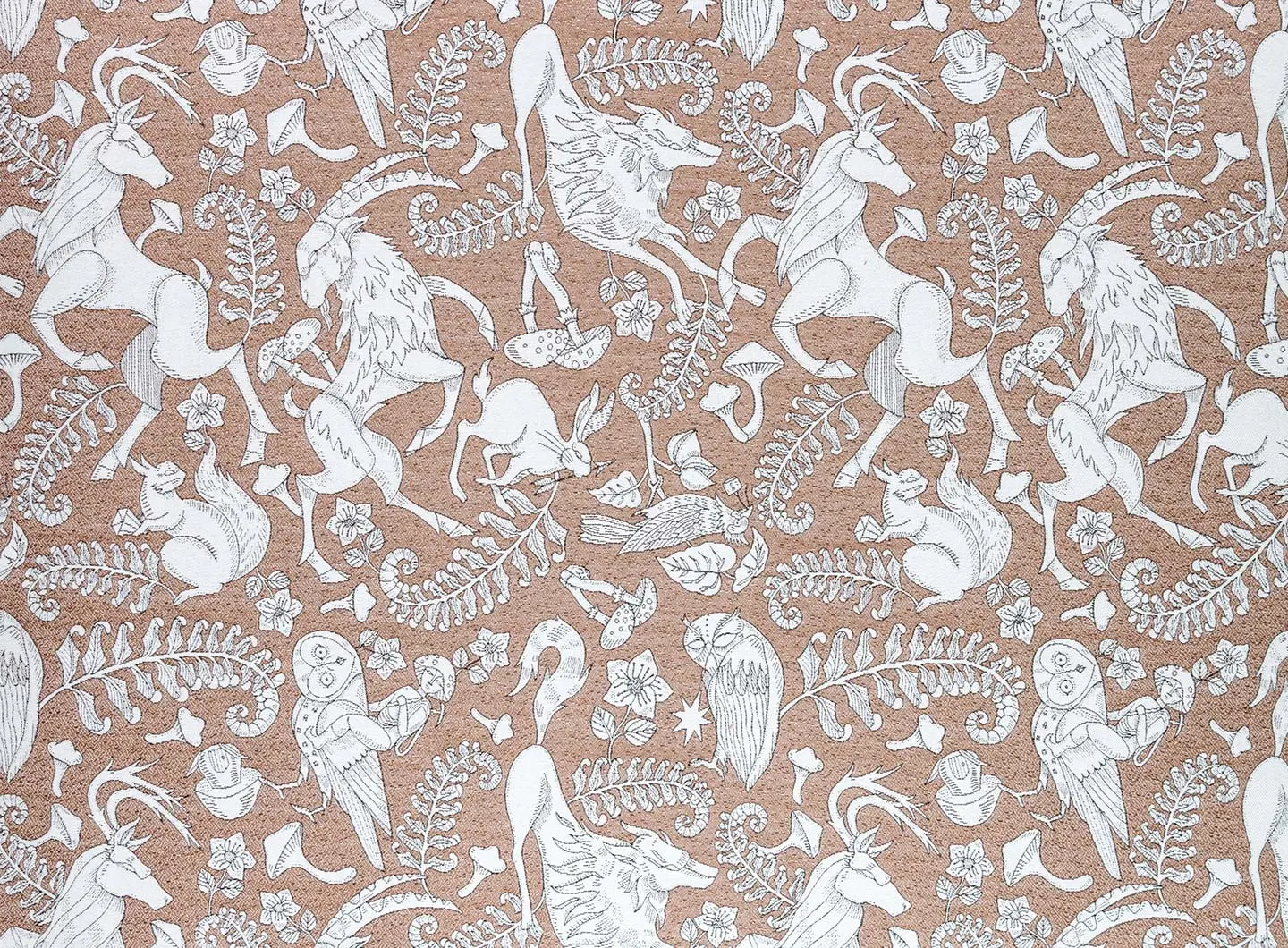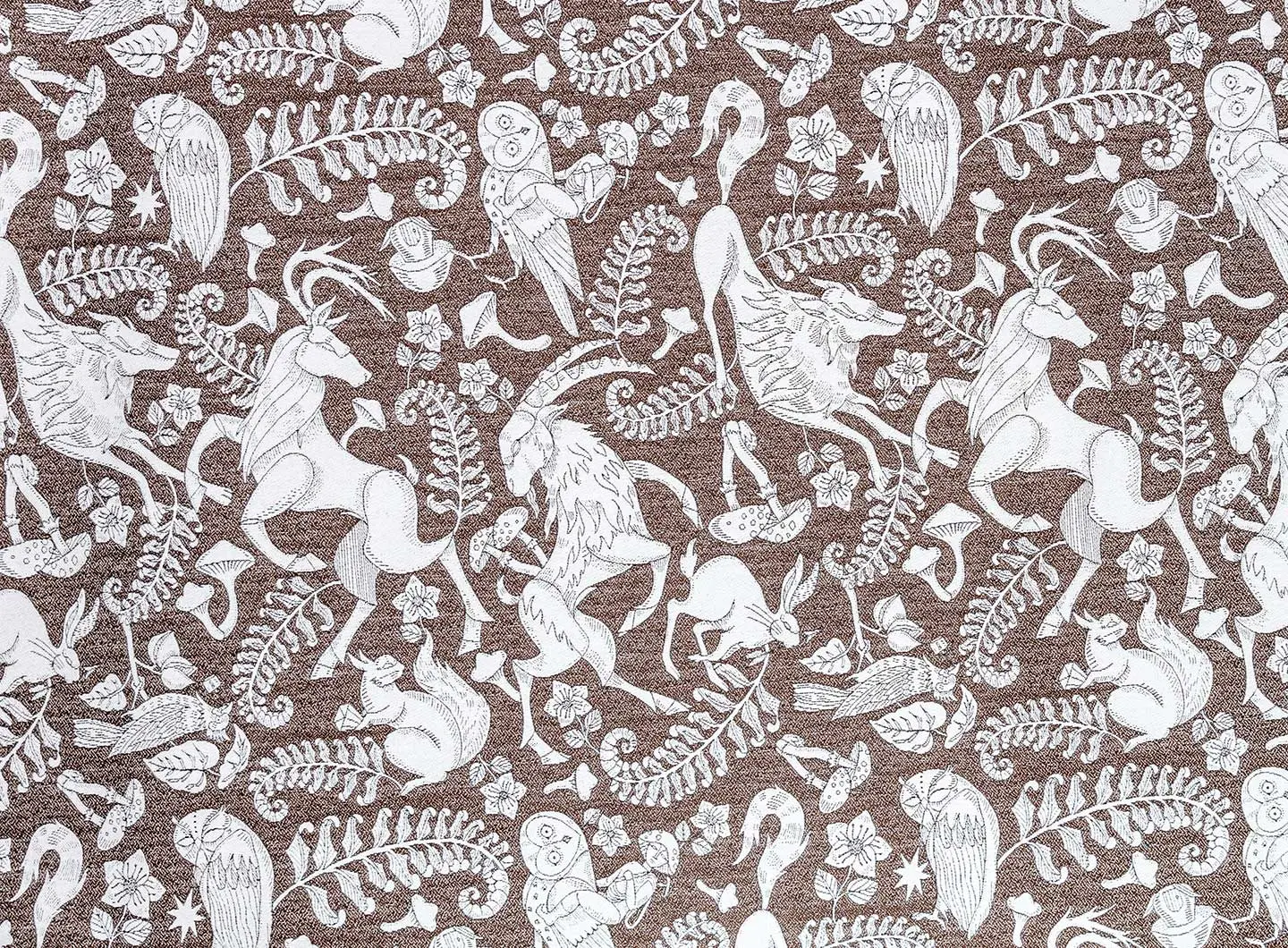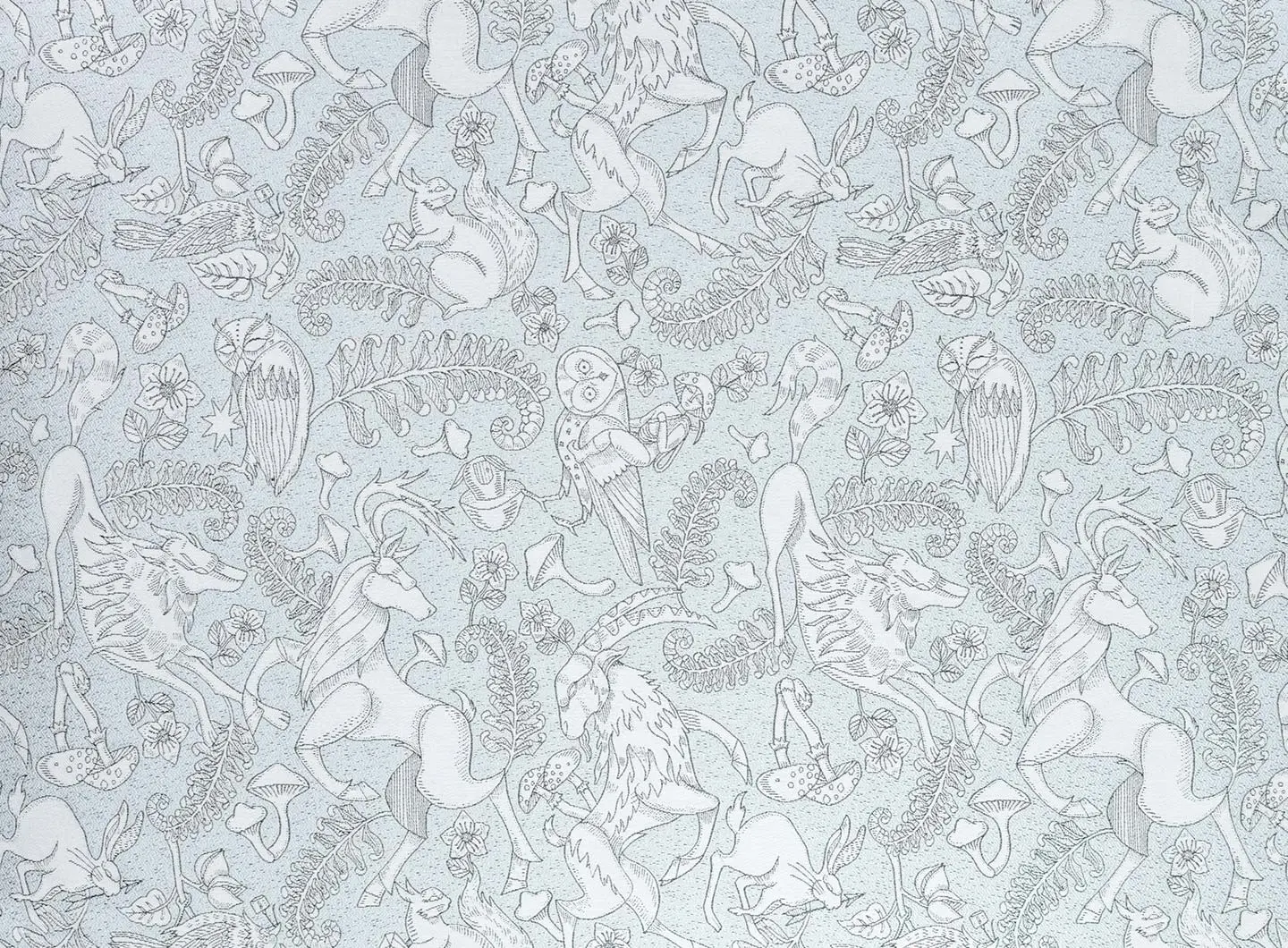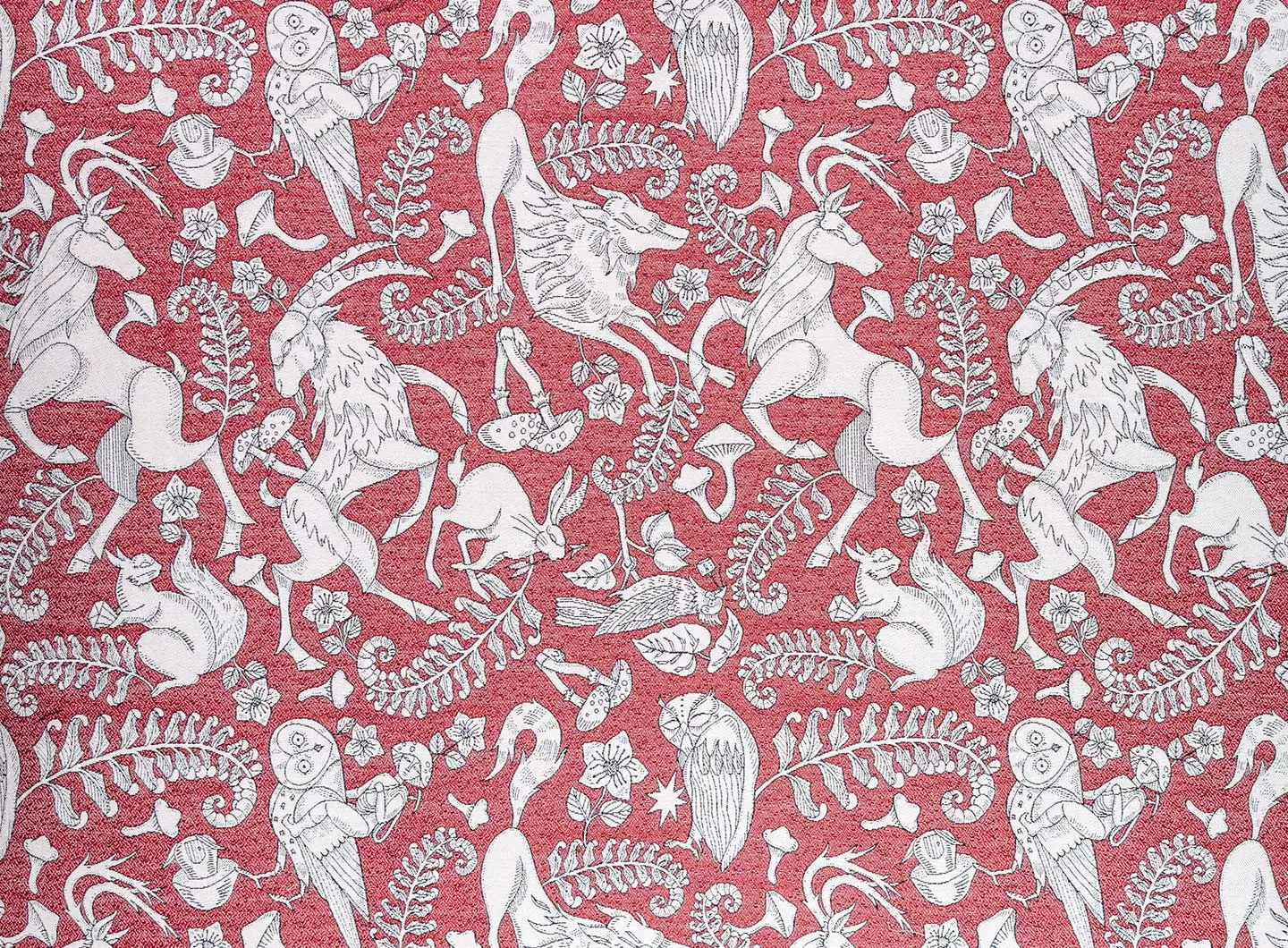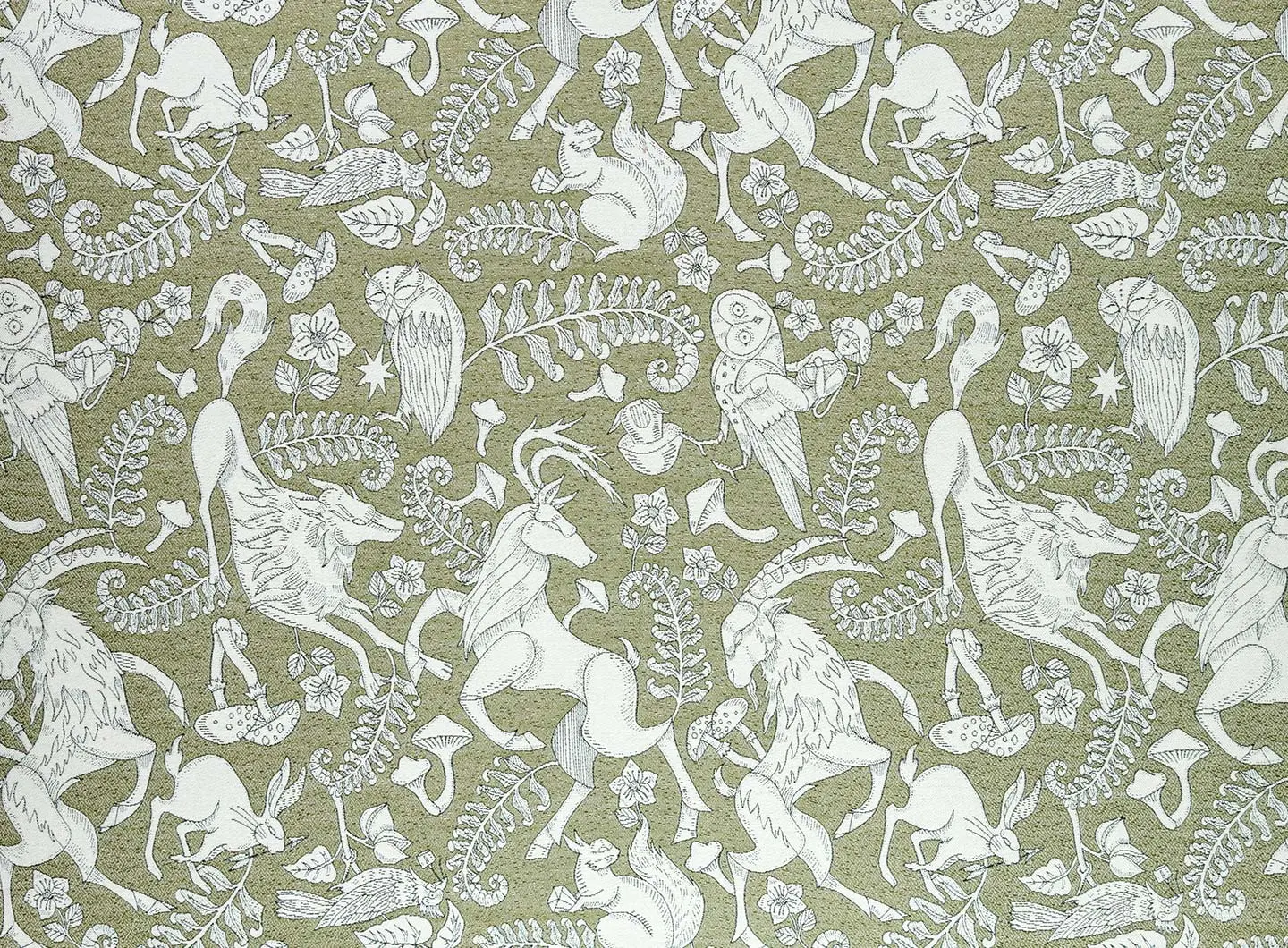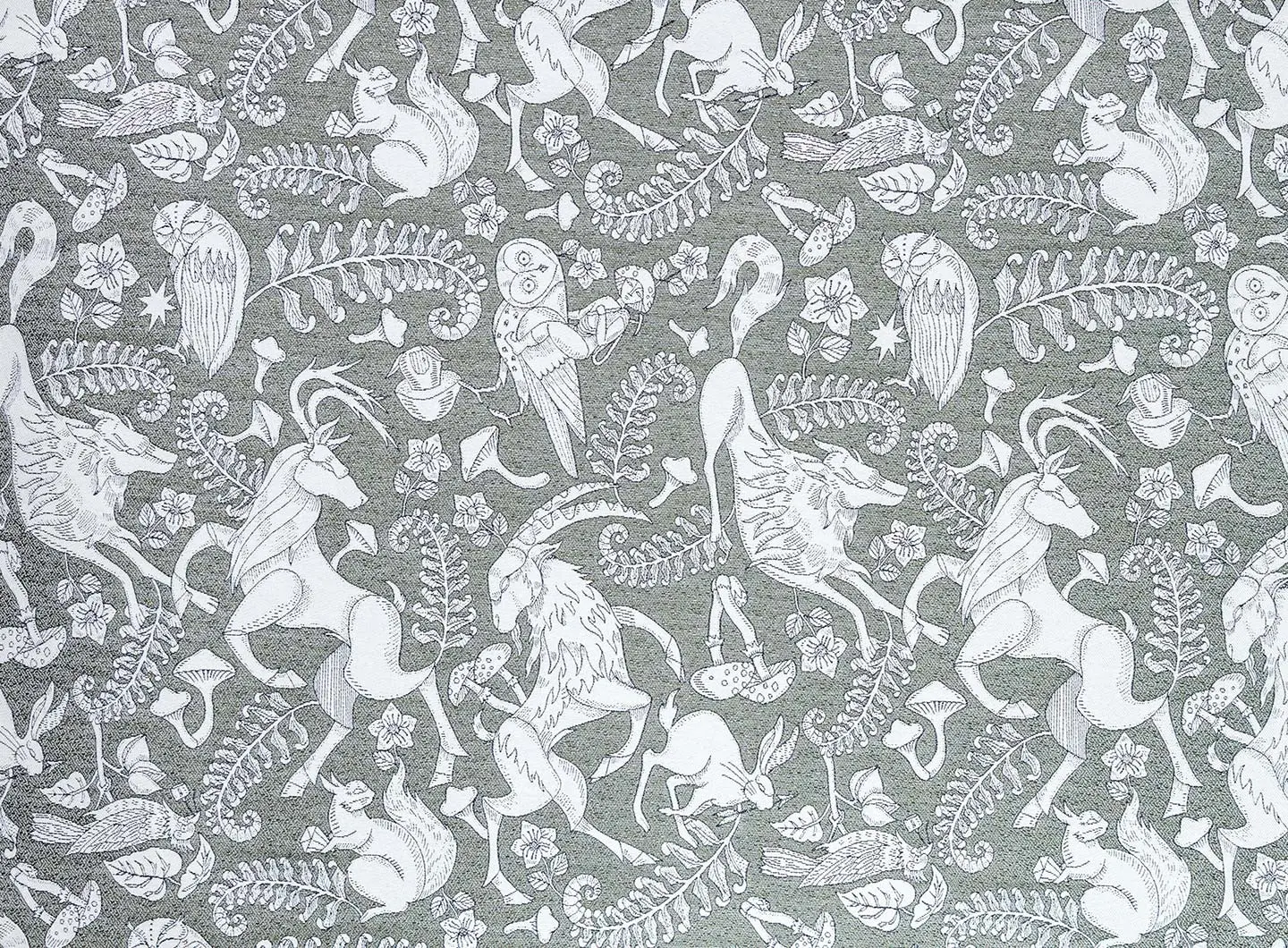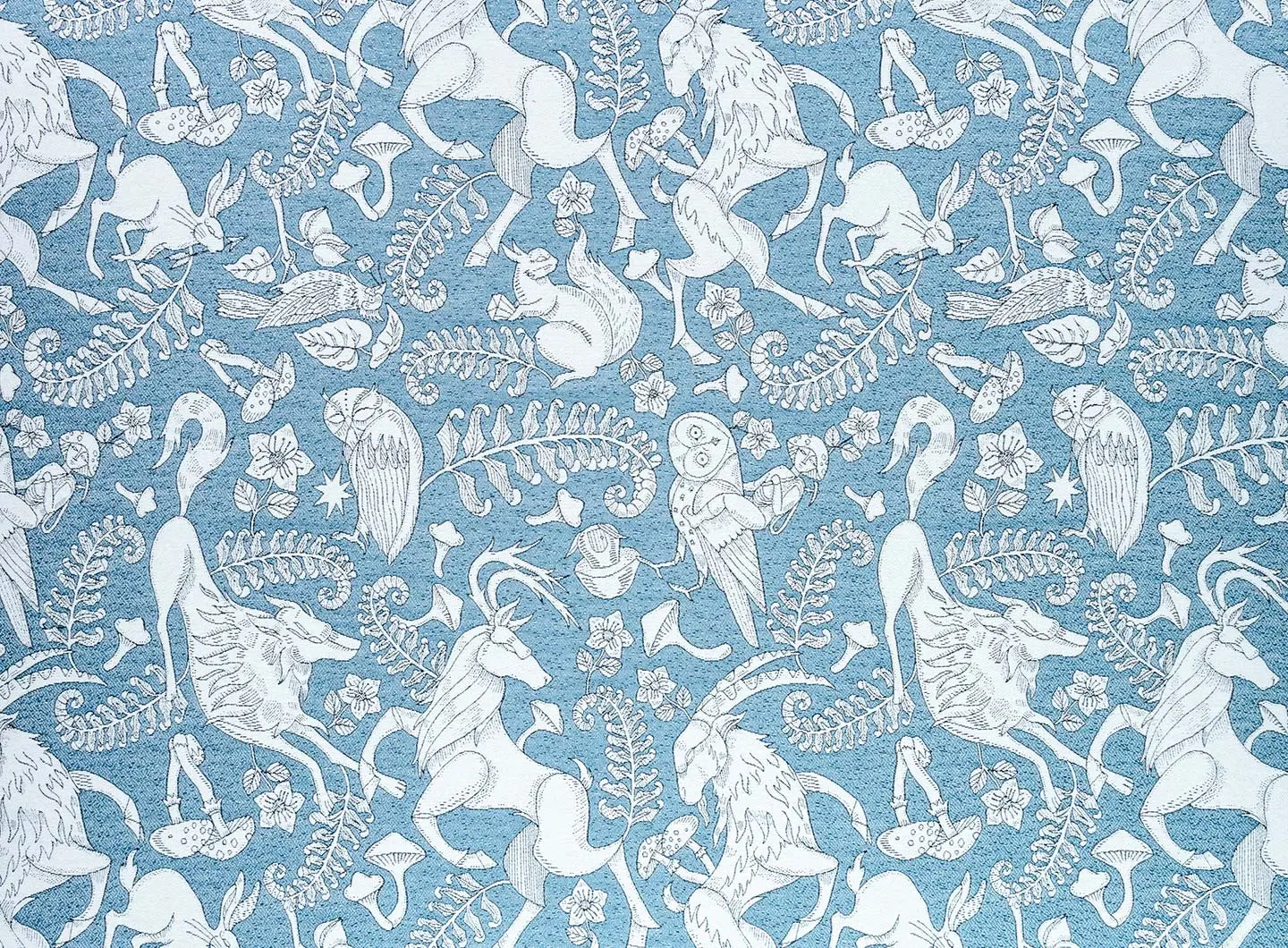 "It's an invitation to get visually lost in the imagery and invent new stories – like when we were children and we could conjure up invisible animals and creatures for our own adventures in nature."


Elisa Seitzinger

Designed by

Elisa Seitzinger

BRAND SELECTION
OUR PRODUCTS