BAG SMALL TABLE
Bag small table | design by Giuseppe Iasparra
A collection of round small tables made with a sophisticated, simple style - available in a series of materials
that convey refined and sober elegance. The structure consists of a turned metal column set on a
spherical base covered in tufted Capitonnè leather or with radiating folds. Tops in marble, brass or wood
seem to float in mid-air.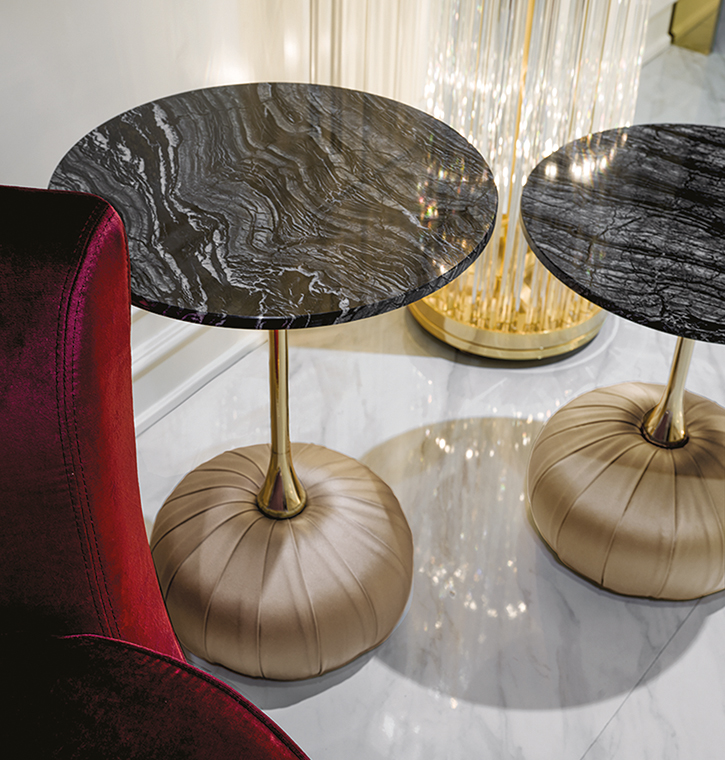 Product Overview
LONGHI | BAG technical notes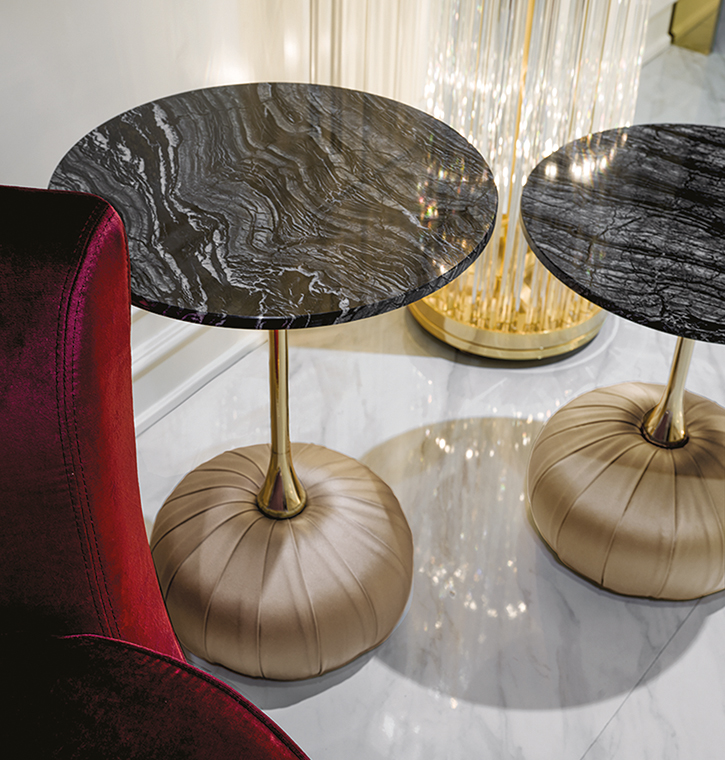 Product name
BAG SMALL TABLE
Designer
Giuseppe Iasparra
Product sheet
BAG

Official website
www.longhi.it

BRAND SELECTION
OUR PRODUCTS