ELDA armchair
ELDA armchair | design by Joe Colombo
"Futuristic design for observers of the 1960–70s":
With his project for the Elda chair, Colombo achieved an original synthesis between American and Scandinavian furniture design of the 1950s and the classics of the 1930s, which mixed futurism and functionalism.
ELDA armchair | design by Joe Colombo
Elda has a rotating circular base that holds two fibreglass petal-shaped shells, padded within with removable tubular cushions upholstered in leather. More than an object, this armchair becomes a tool of physical and mental wellbeing, combining the privacy of the high back and protective shape of the shell with the comfort of the anatomical cushions and functional rotation thanks to the hidden wheels. "360-degree revolving structure in fibreglass built according to the original design, in moulds, entirely handmade.Anatomically-designed padding of polyurethane foam in different thicknesses, with Dacron cover. Given the special processing, both the leather and fabric upholsteries are not removable. Outer fibreglass frame colours: white and black, metallic finishes: bronze, grey, blue.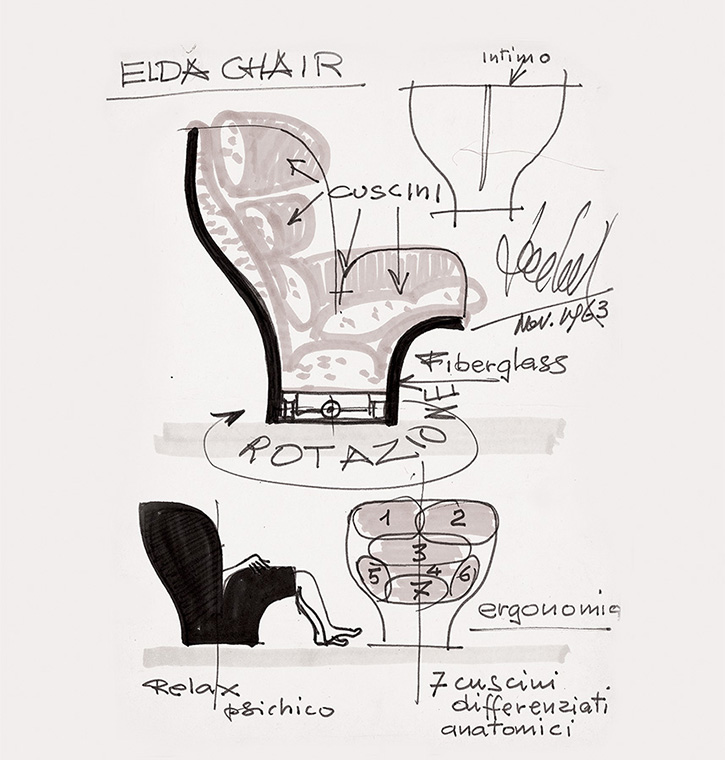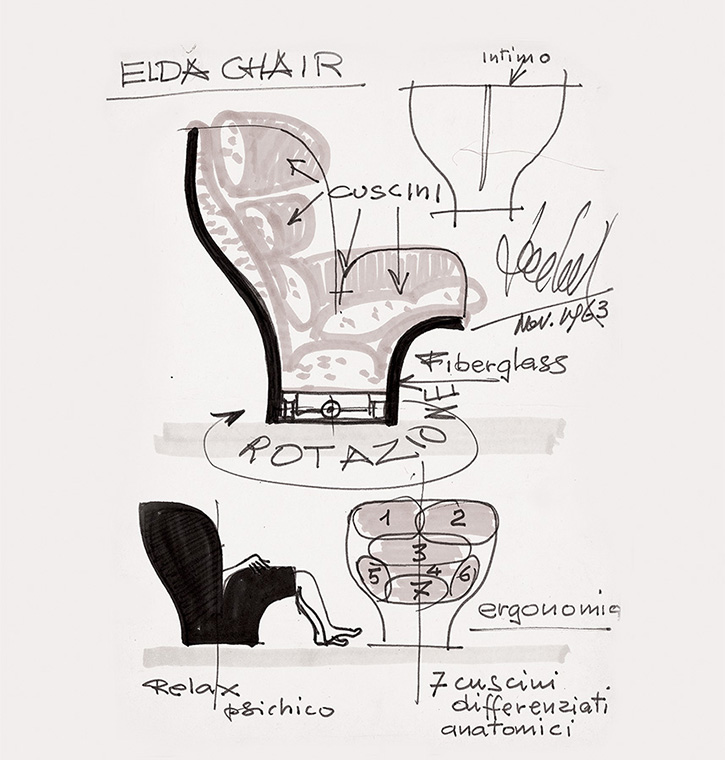 Product name
ELDA armchair
Collection
DOWNLOAD THE CATALOGUE

Official website
https://www.longhi.it

BRAND SELECTION
OUR PRODUCTS