BRAVERY sofa
Category: Sofas and armchairs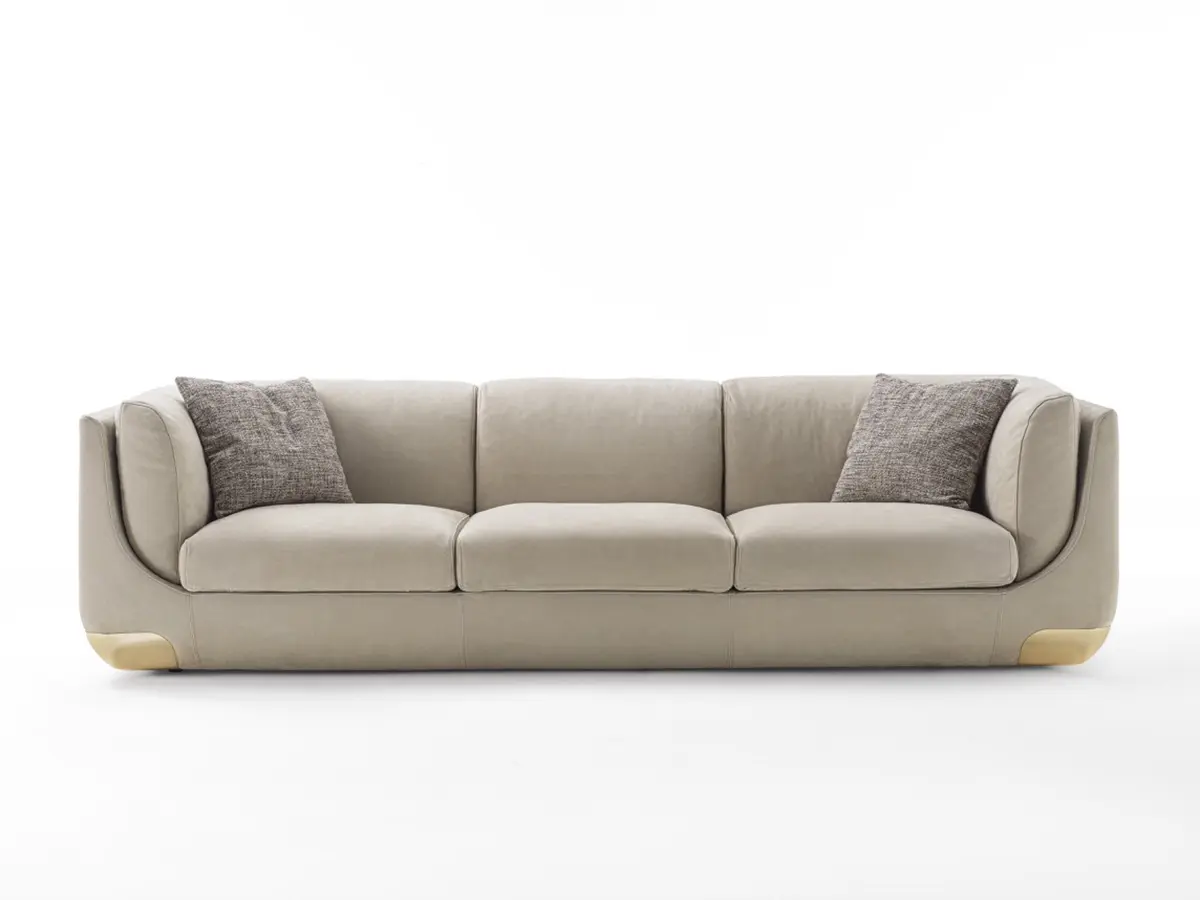 Bravery Sofa | designed by Ben Wu
Soft volumes, contained proportions and curved lines. Bravery emerges from the desire to create a seating system that follows the free impulse of curved, enveloping lines while still maintaining its clearly formal rigour. 
The system comprises linear and curved seating elements with combined backrest and armrest cushions.
The metal insert wrapped around the corner of the base is a distinctive feature.
The limited seat depth makes Bravery the perfect solution for furnishing any small domestic space. Combining the variety of elements in this seating system with the small tables Levity and Balance make it easy to create open compositions with a fresh, informal personality.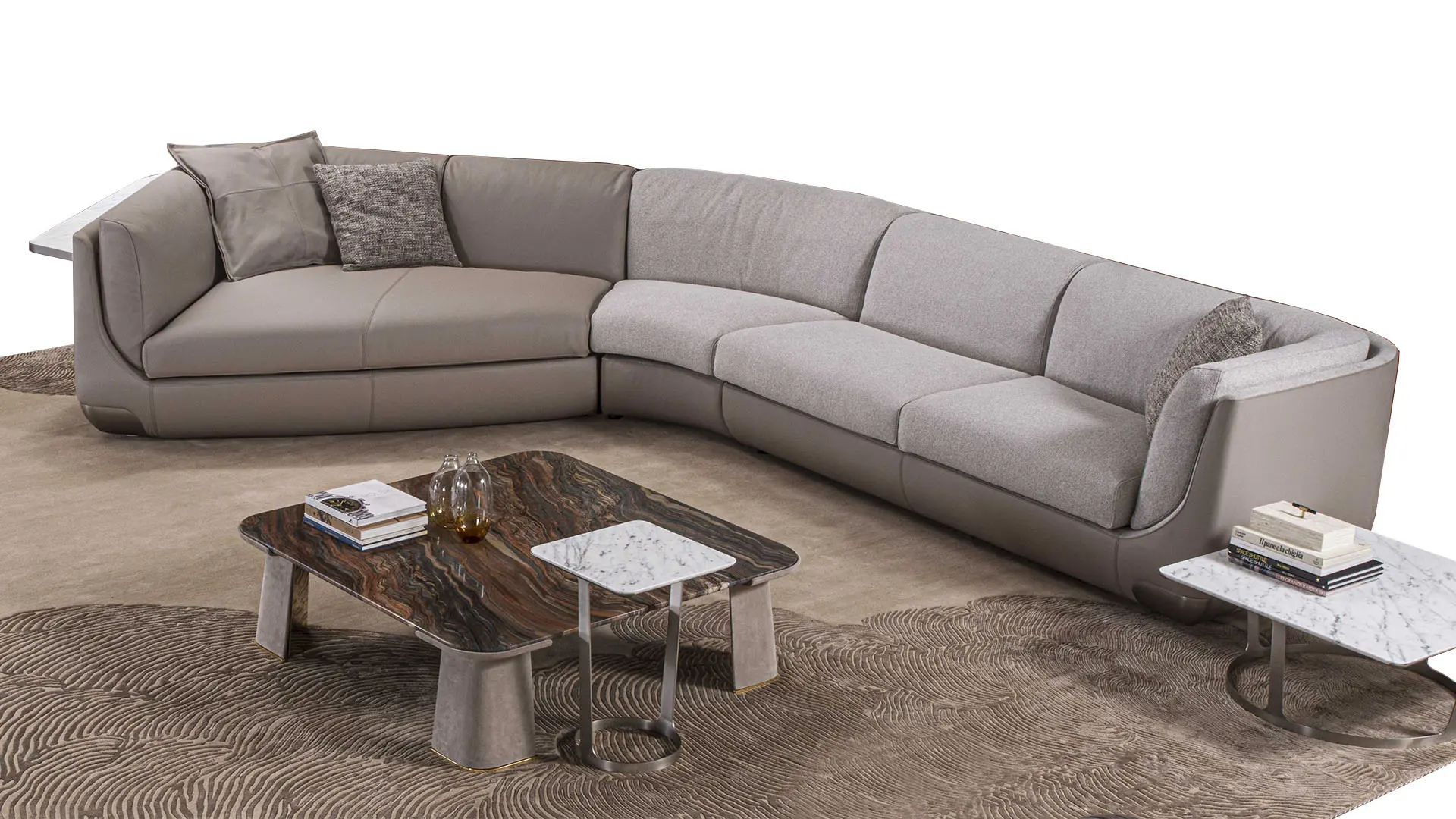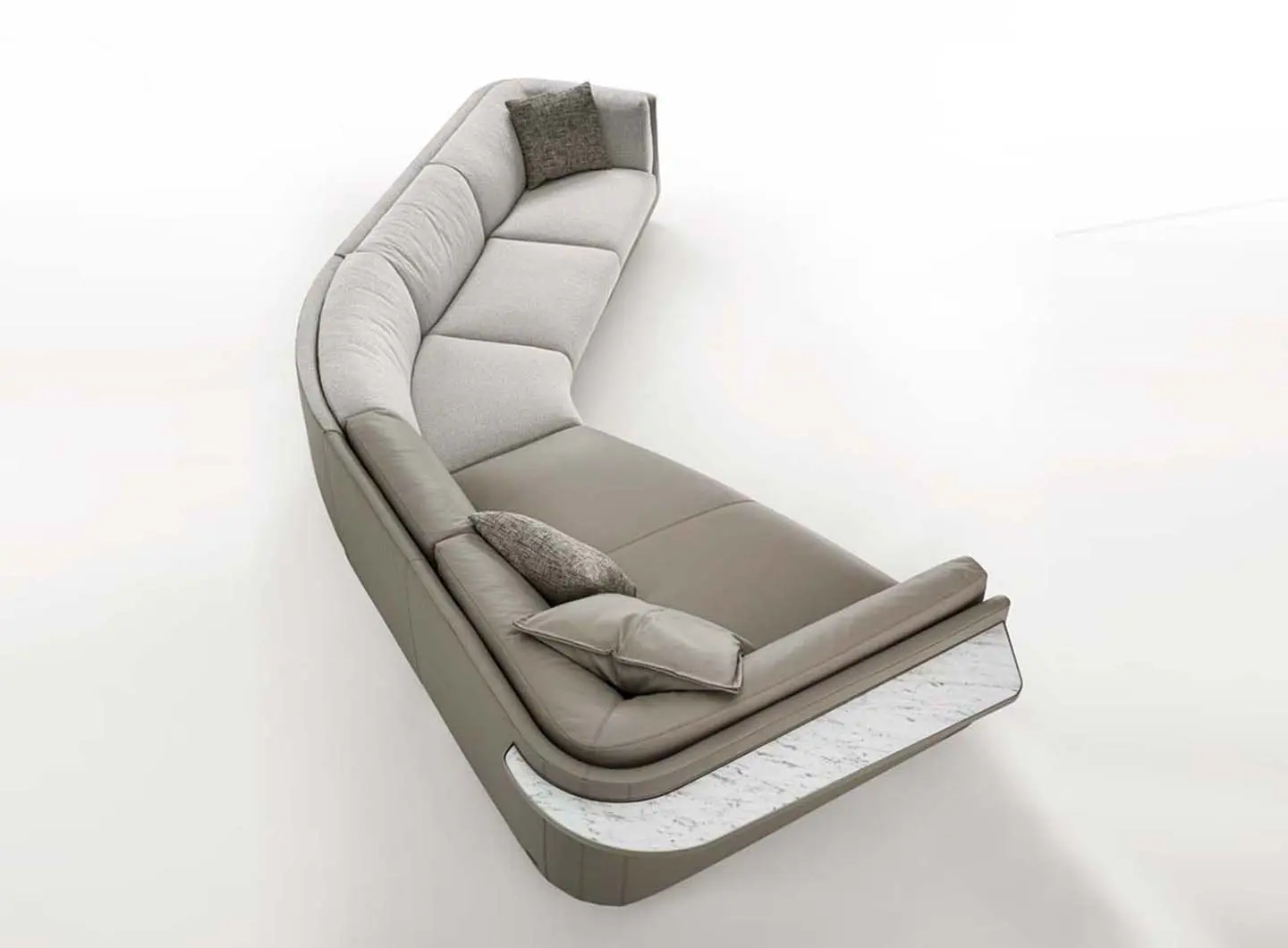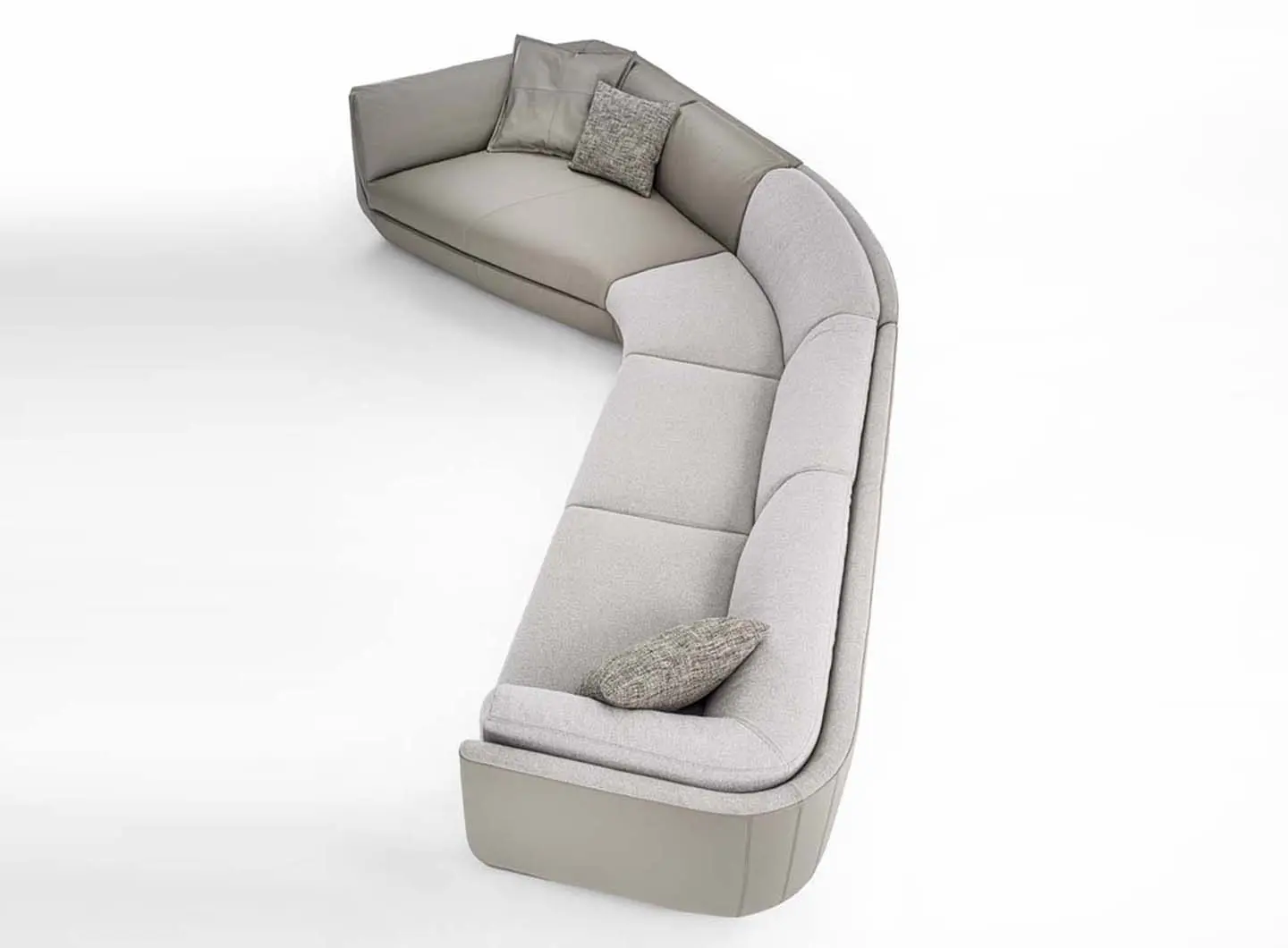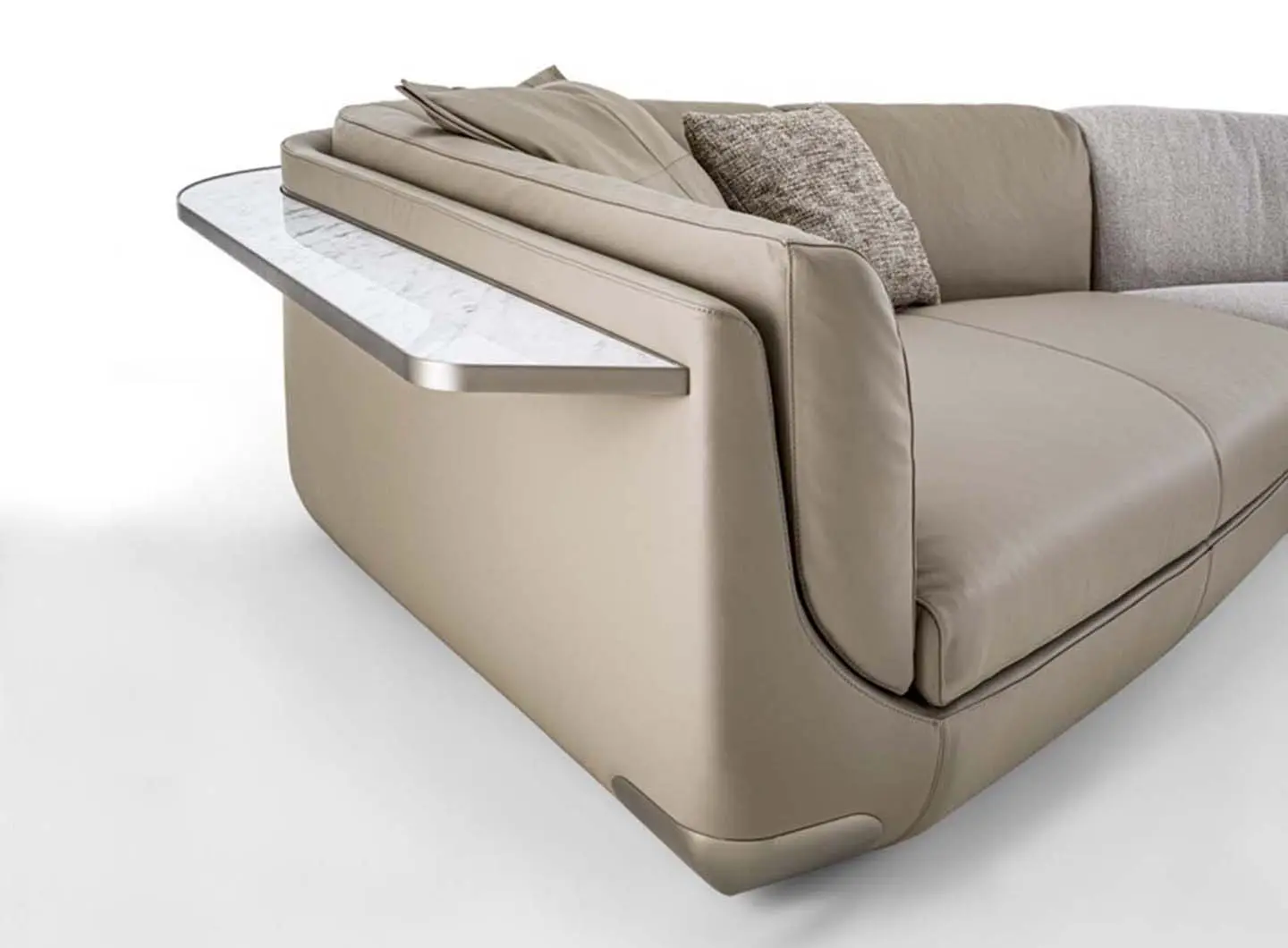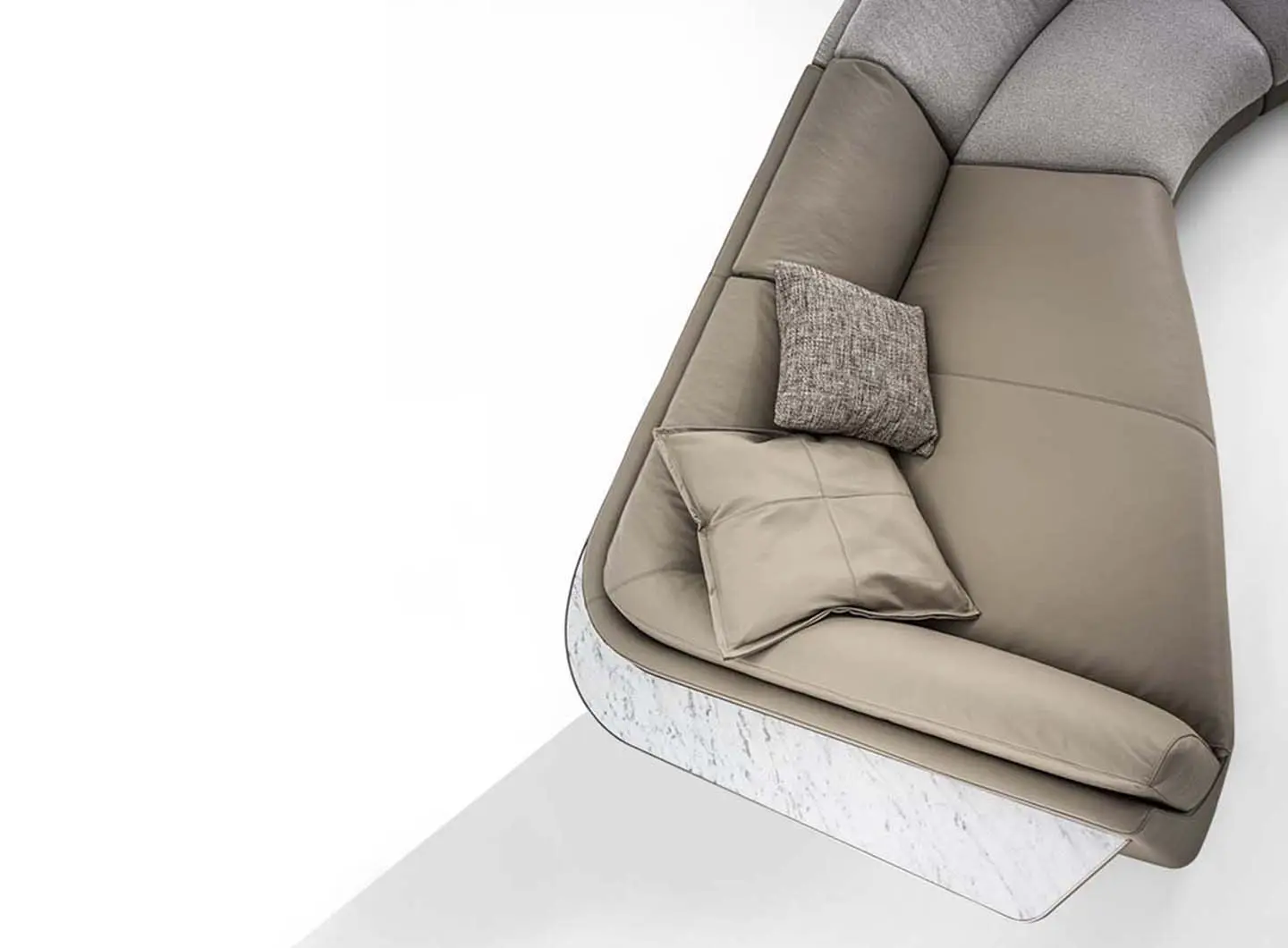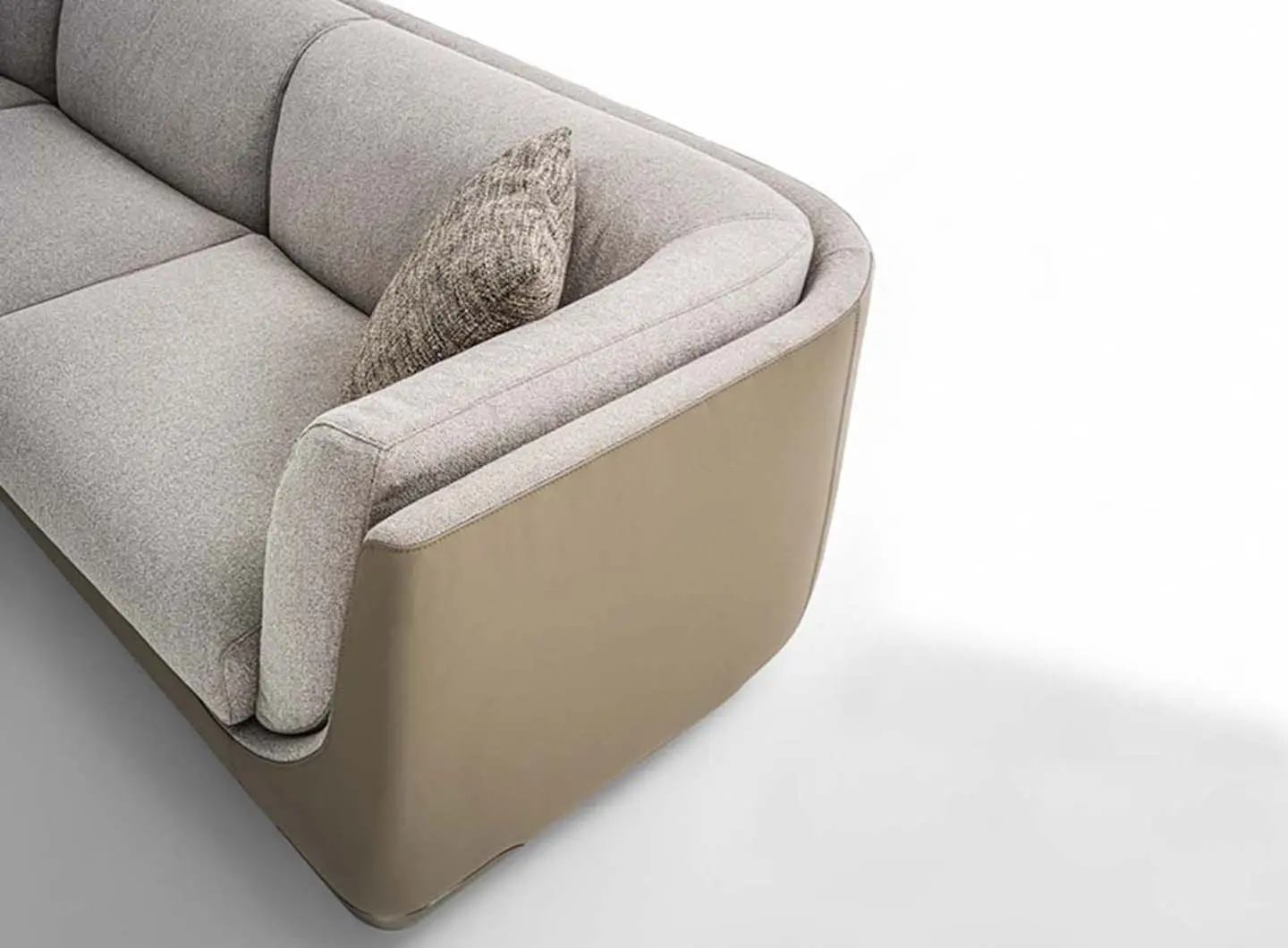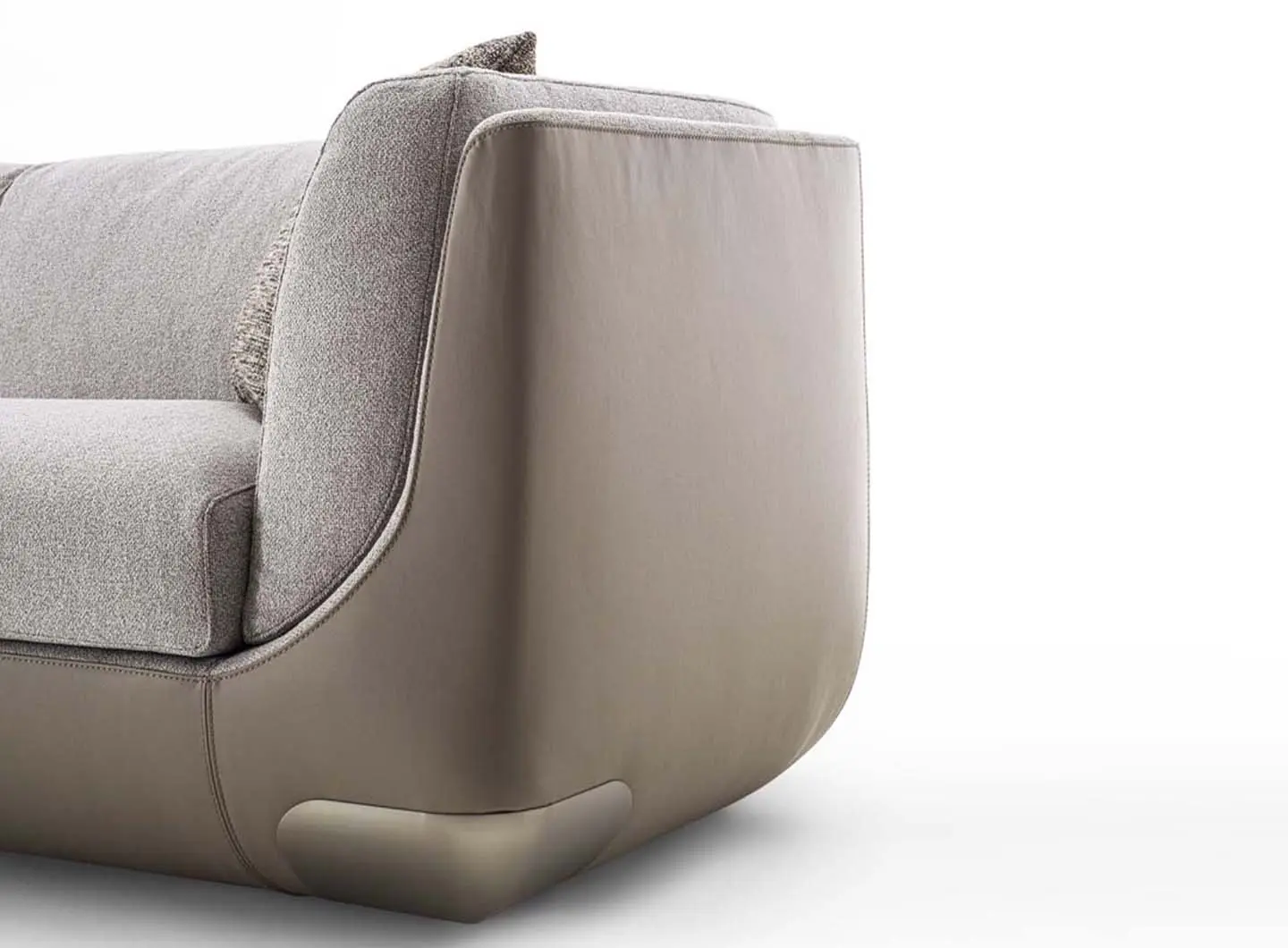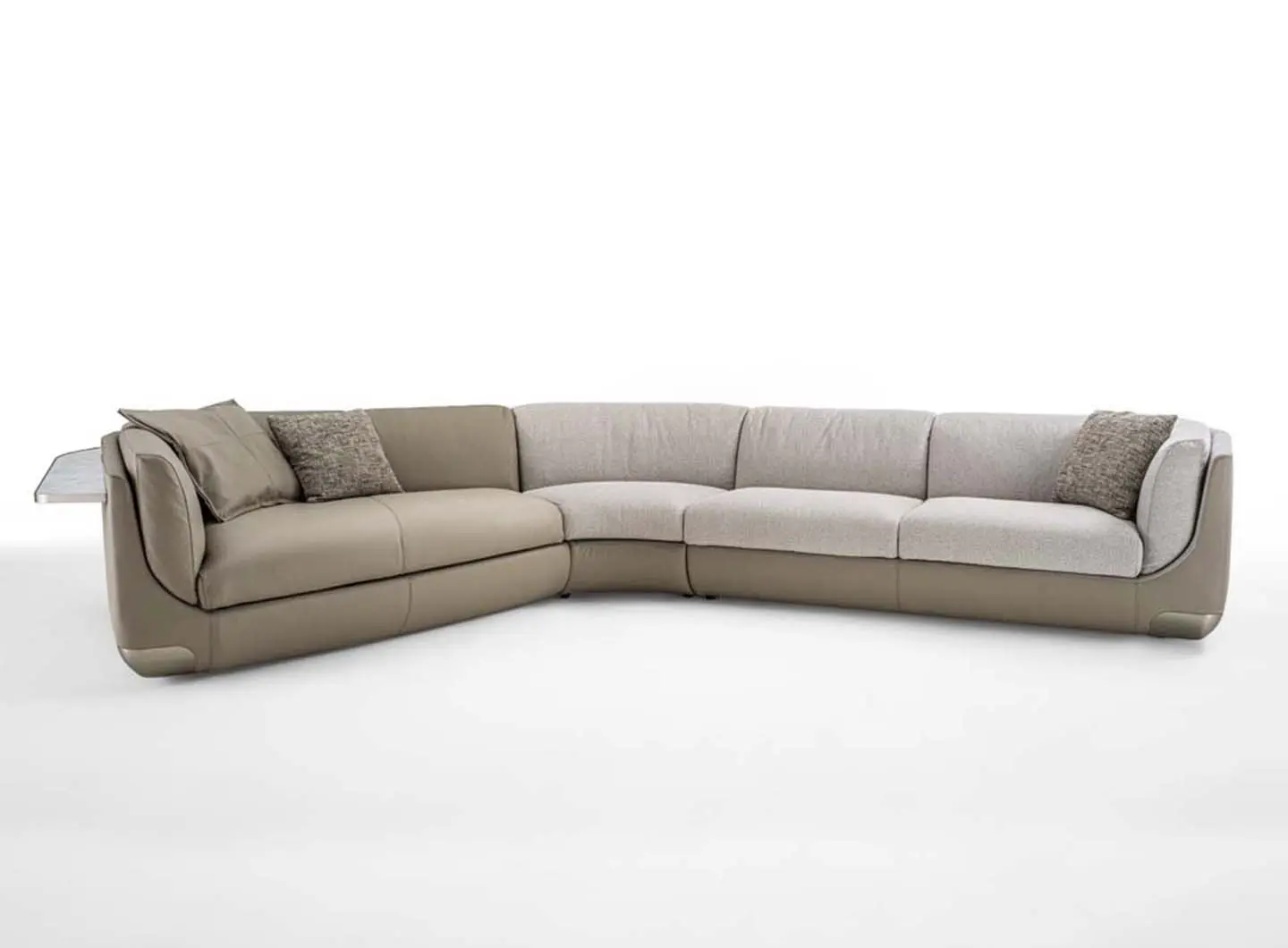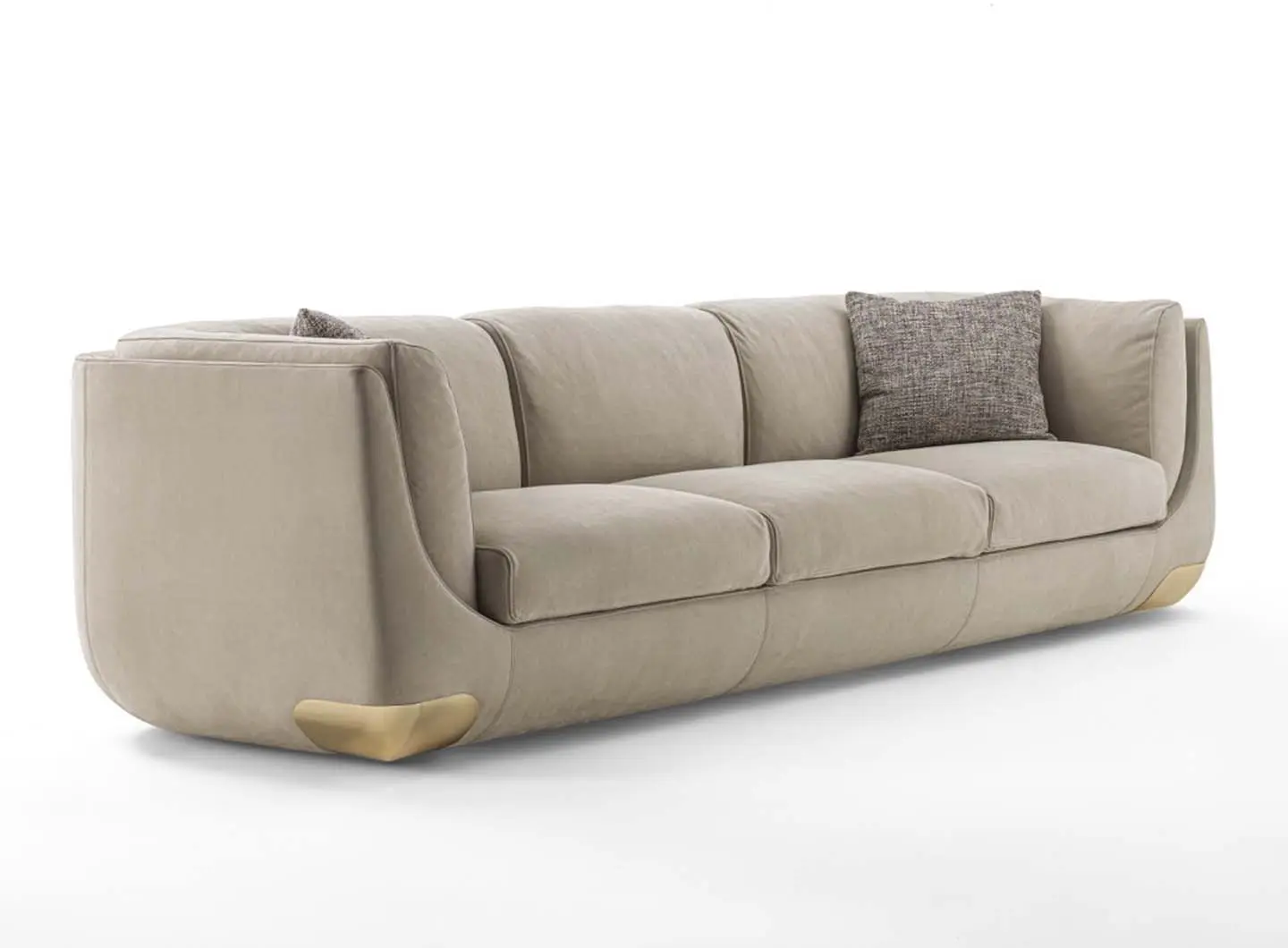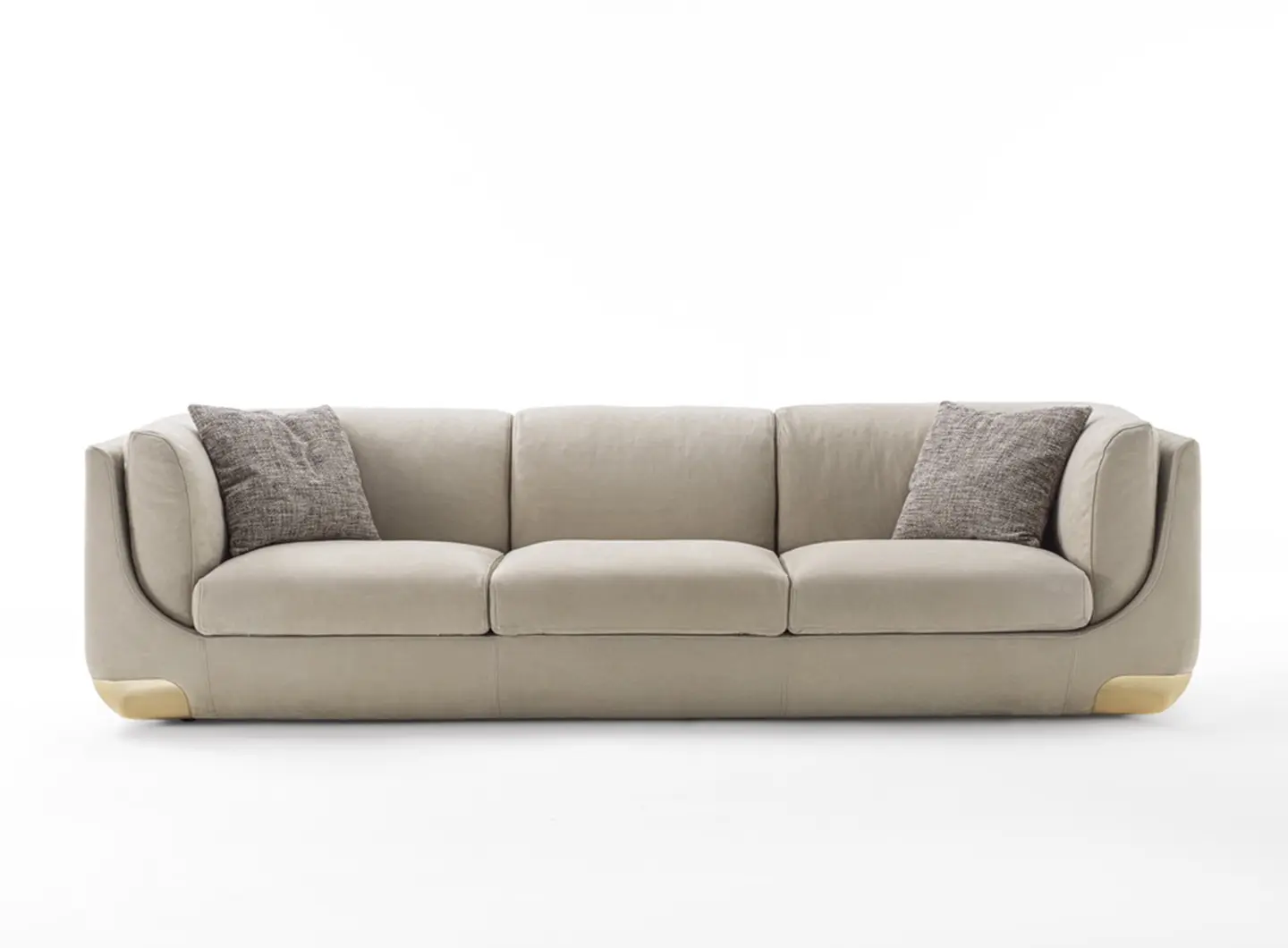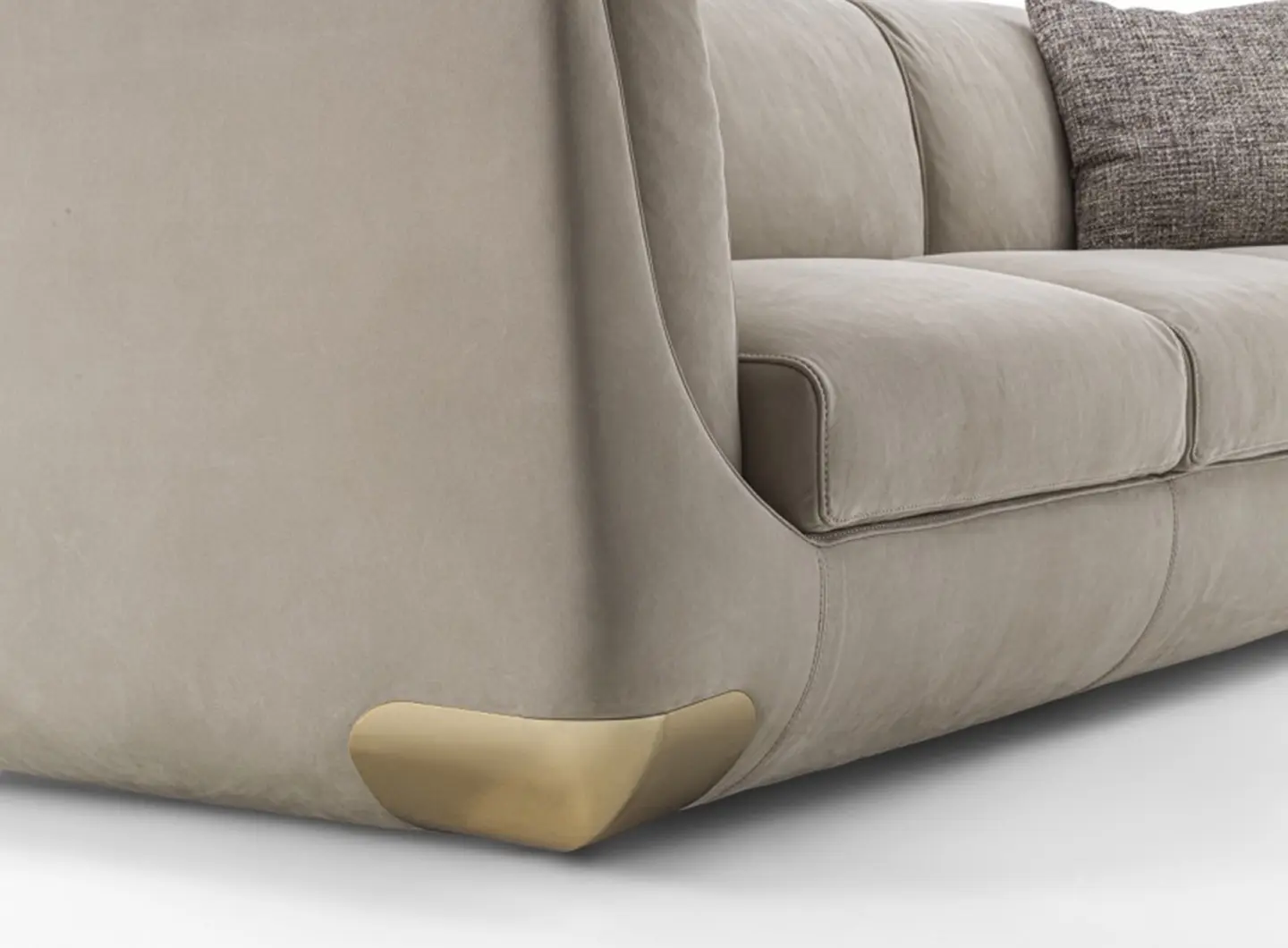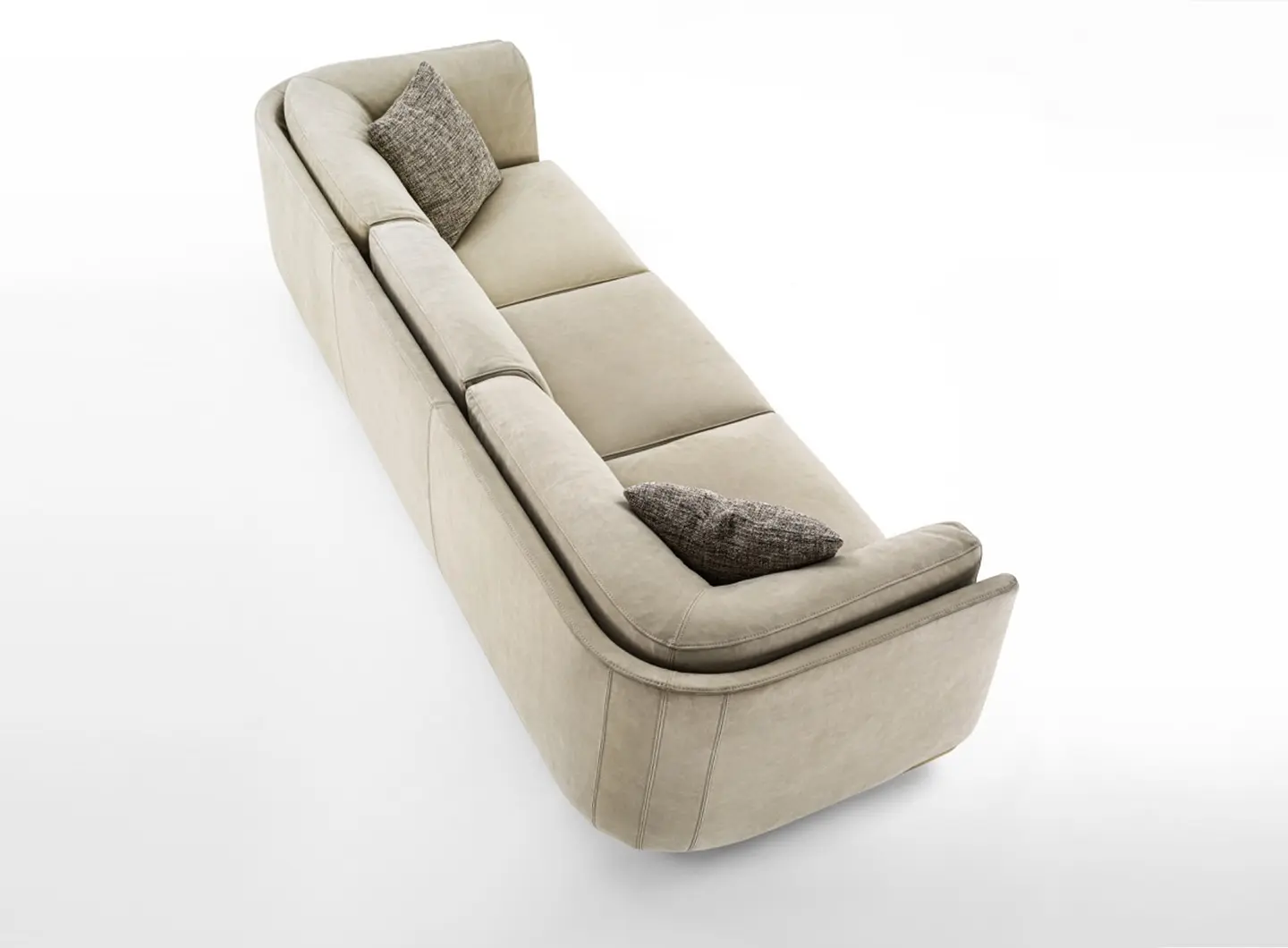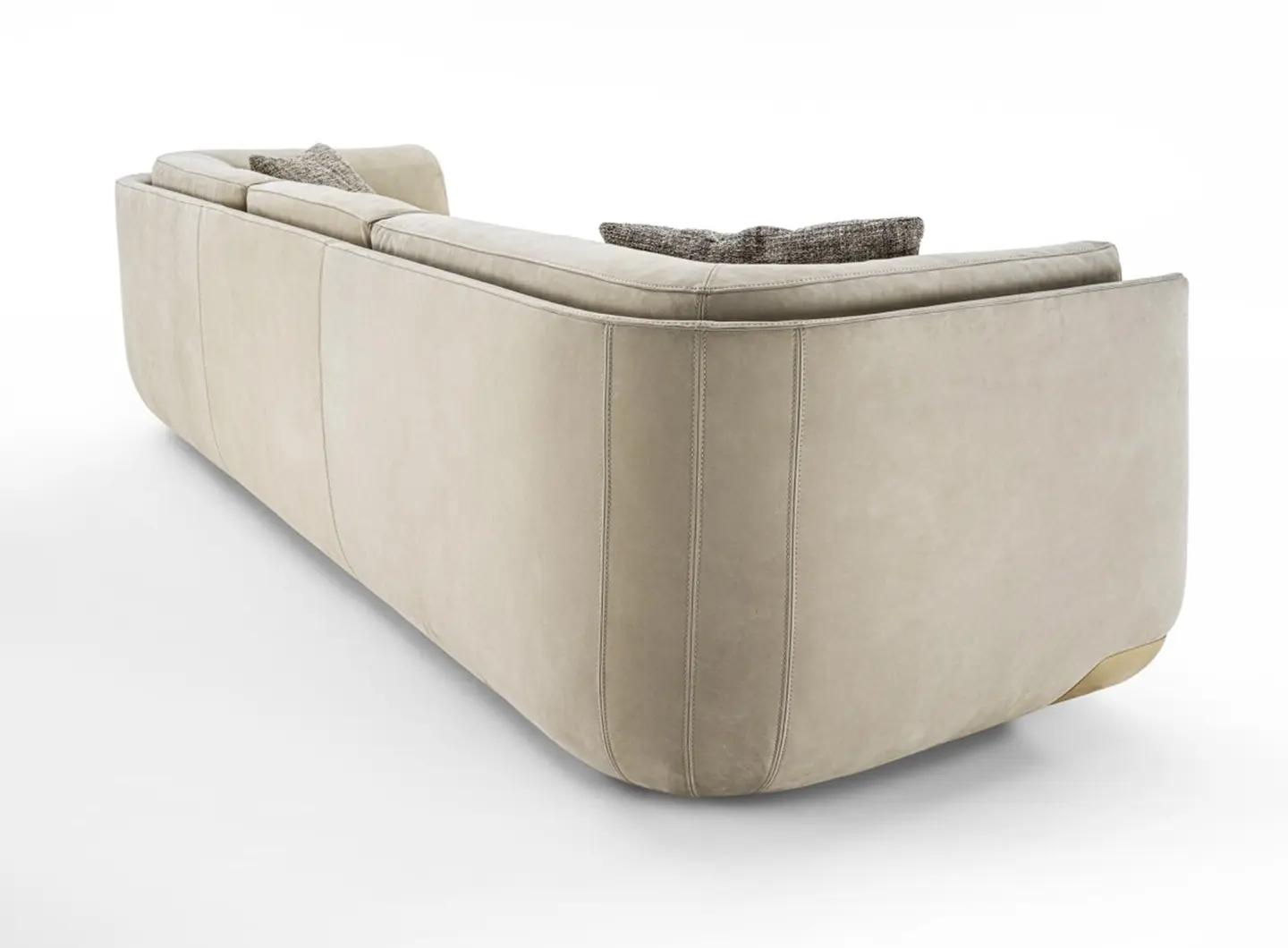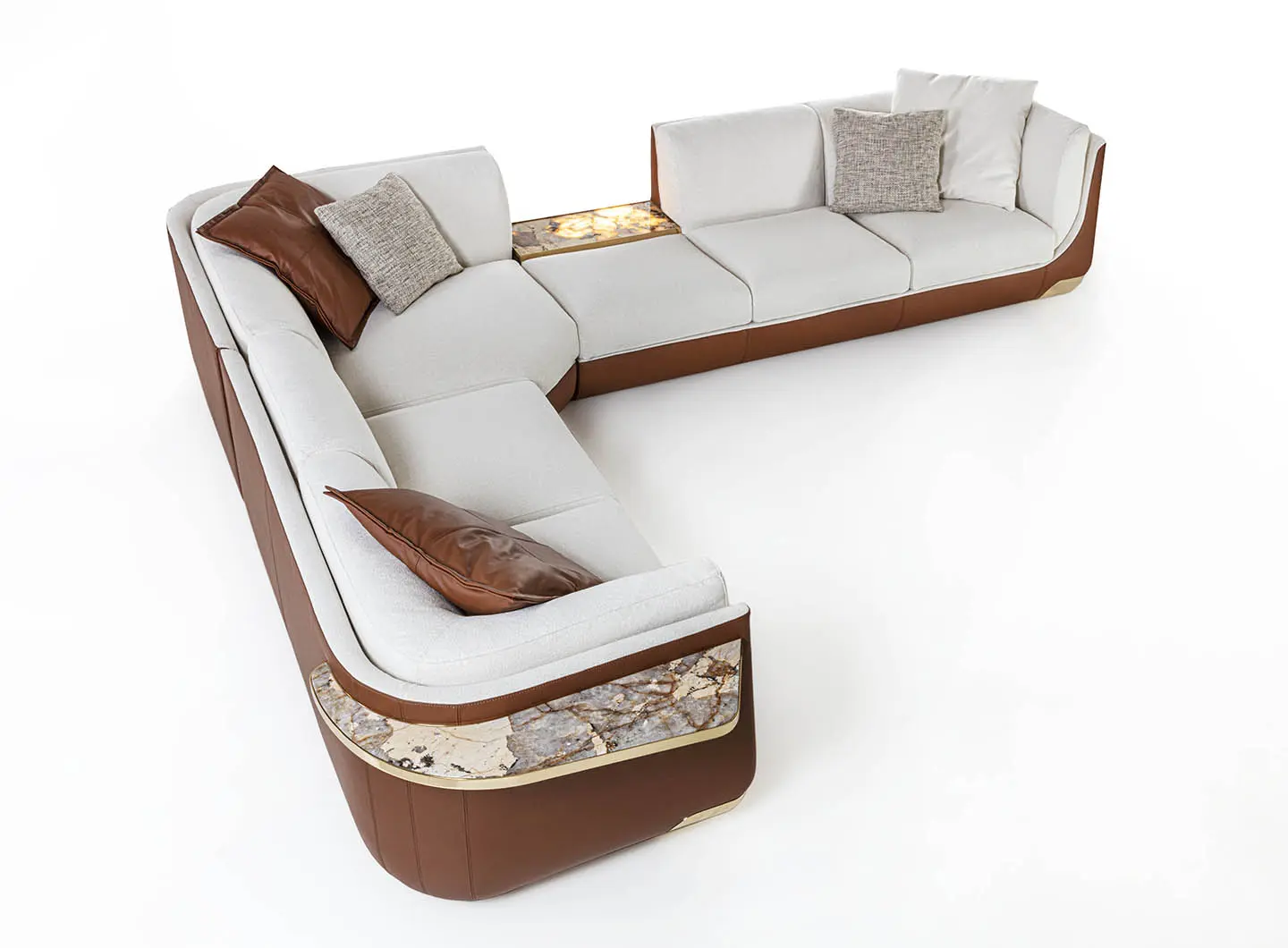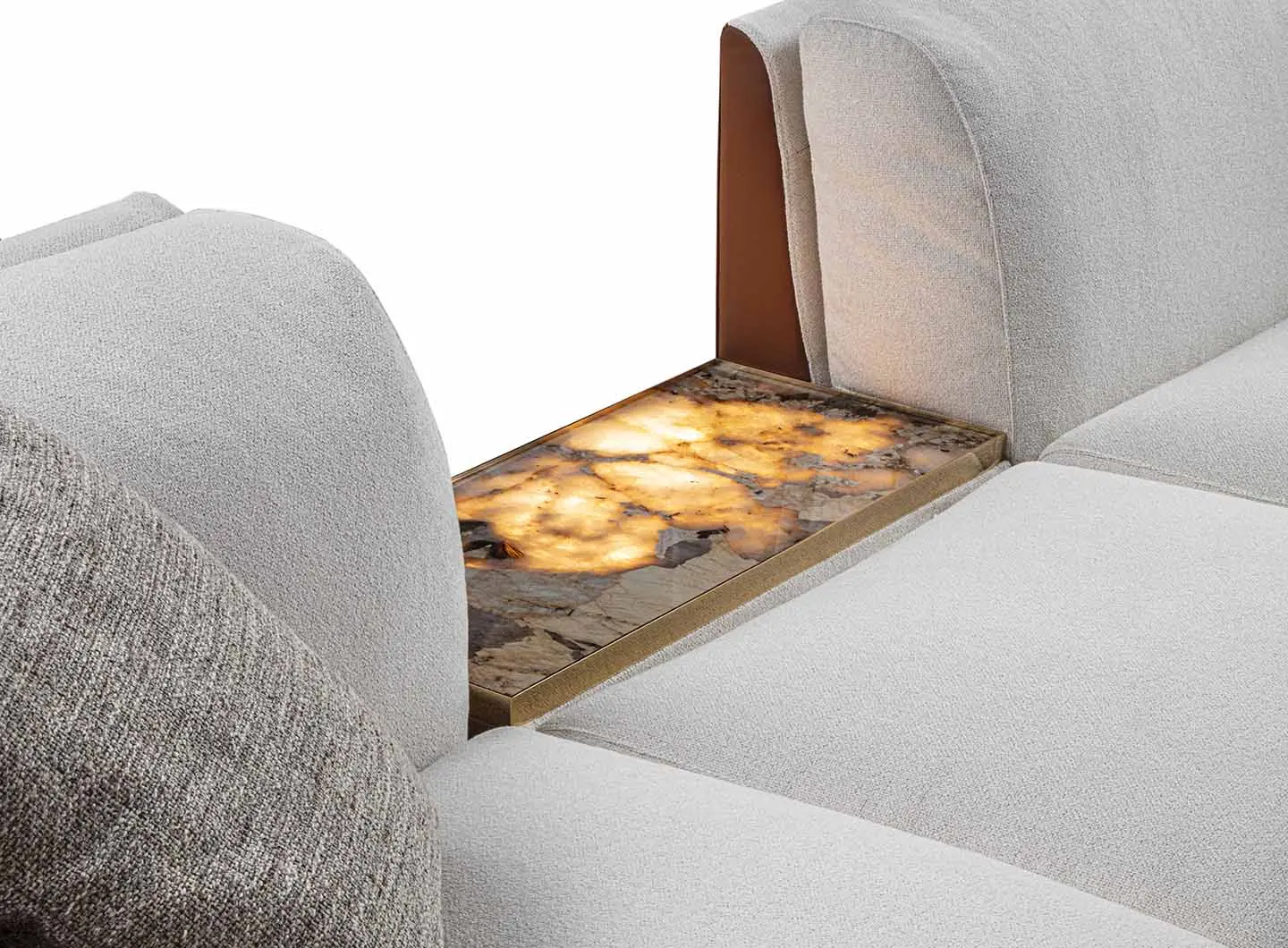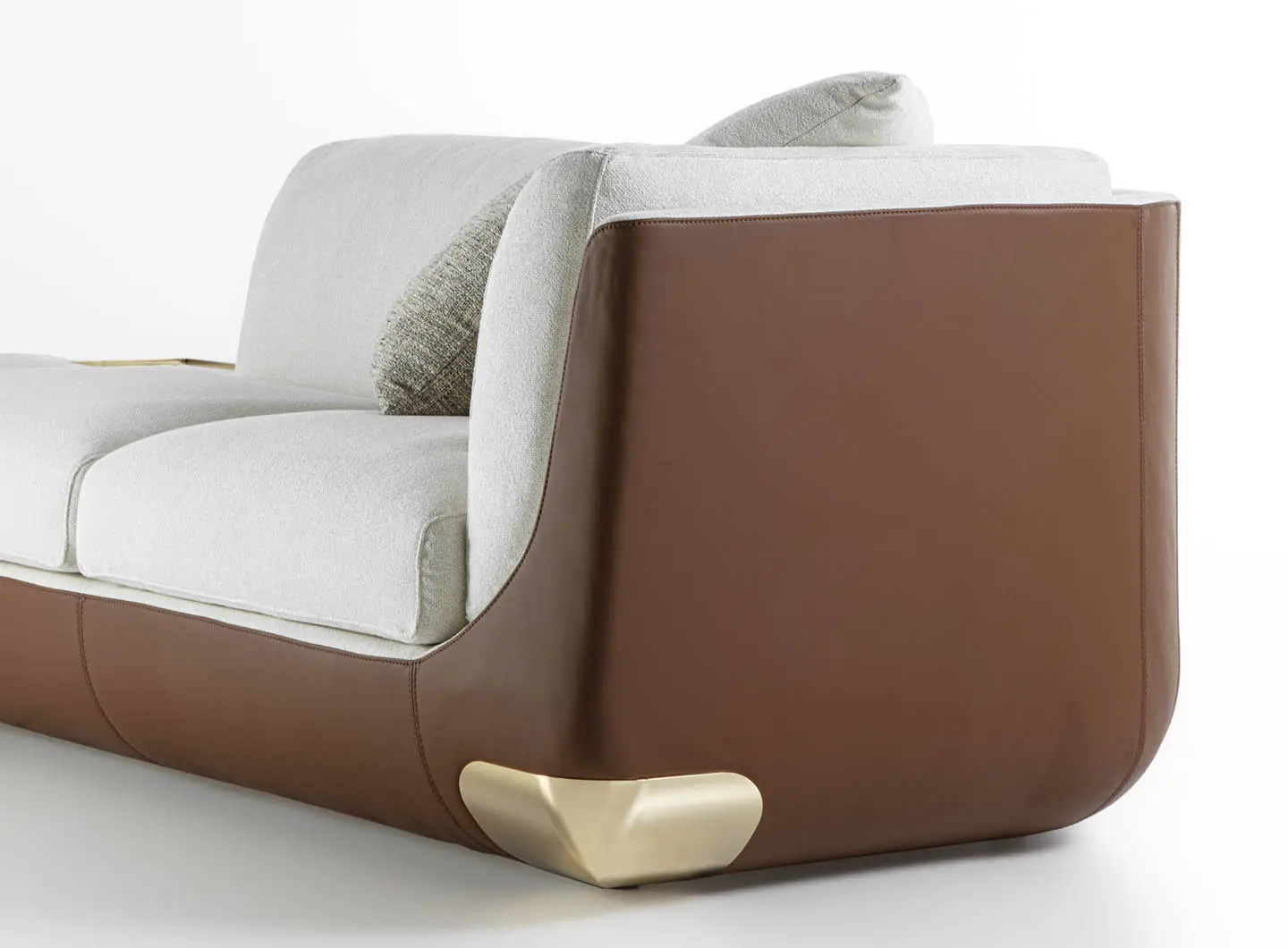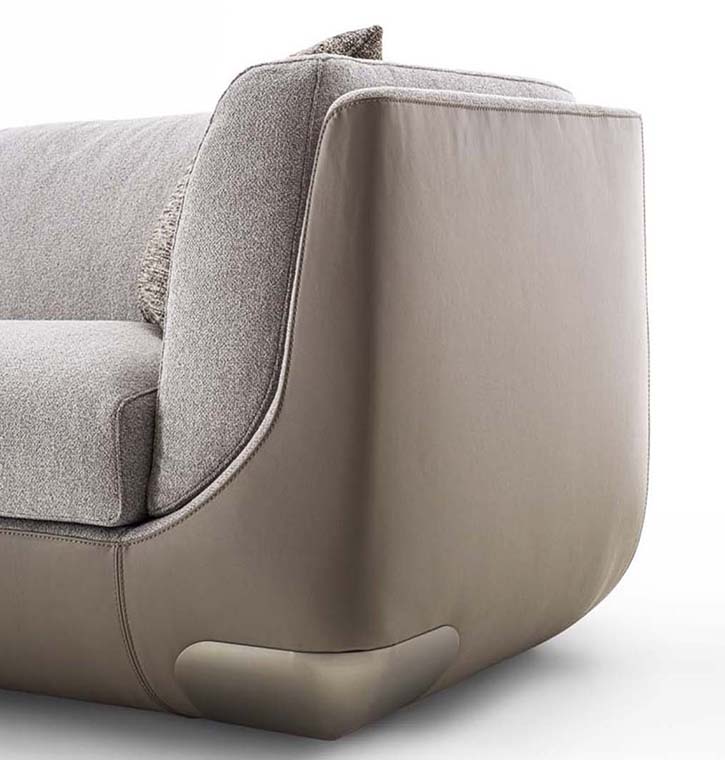 Descrizione del prodotto
Wood frame with high-resistance elastic bands, covered in multi-thickness polyurethane foam.
The seat cushions are in medium/firm multi-thickness polyurethane foam, with a final layer in Memory Foam, covered in 100% polyester fibre bonded with cotton blend cloth.
The backrest cushions are in medium/soft multi-thickness polyurethane foam covered in sterilized goose down.
A characteristic metal "shell" insert is at the base of each armrest, available in the finishes:
- Satin nickel,
- Bright shaded brown,
- Black Rose gold,
- bright light gold,
- matt Champagne gold,
- bright chrome,
- bright black chrome,
- matt satined bronze,
- bright pink gold,
- matt pink gold.
As a supplement, a metal utility shelf (coordinated with the insert on the base) is available with a shaped marble or bronze or smoky mirror top.
Given the special manufacturing process, the structure upholstery in leather or fabric/velvet is NOT removable, but the seat cushion upholstery can be removed easily.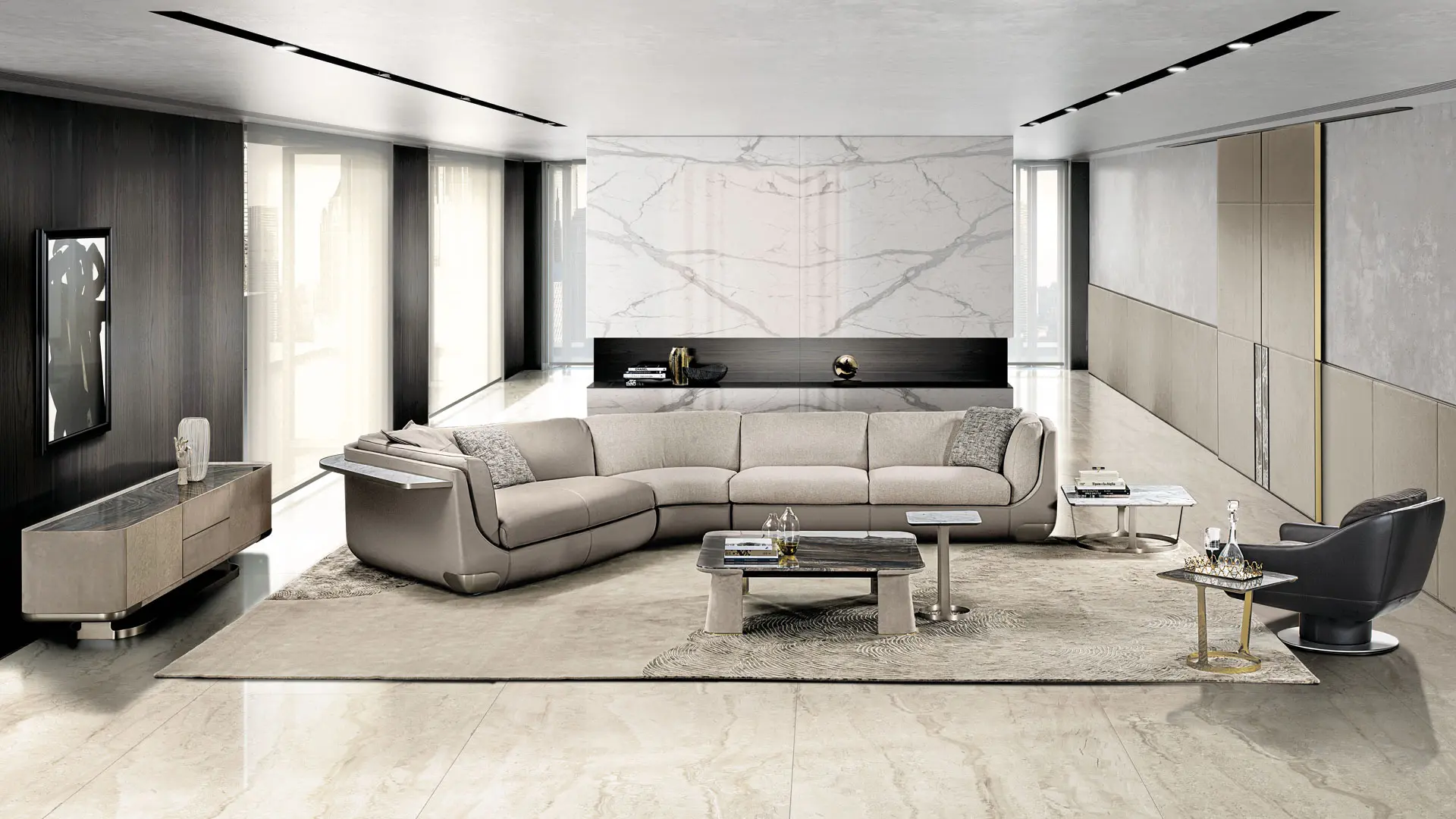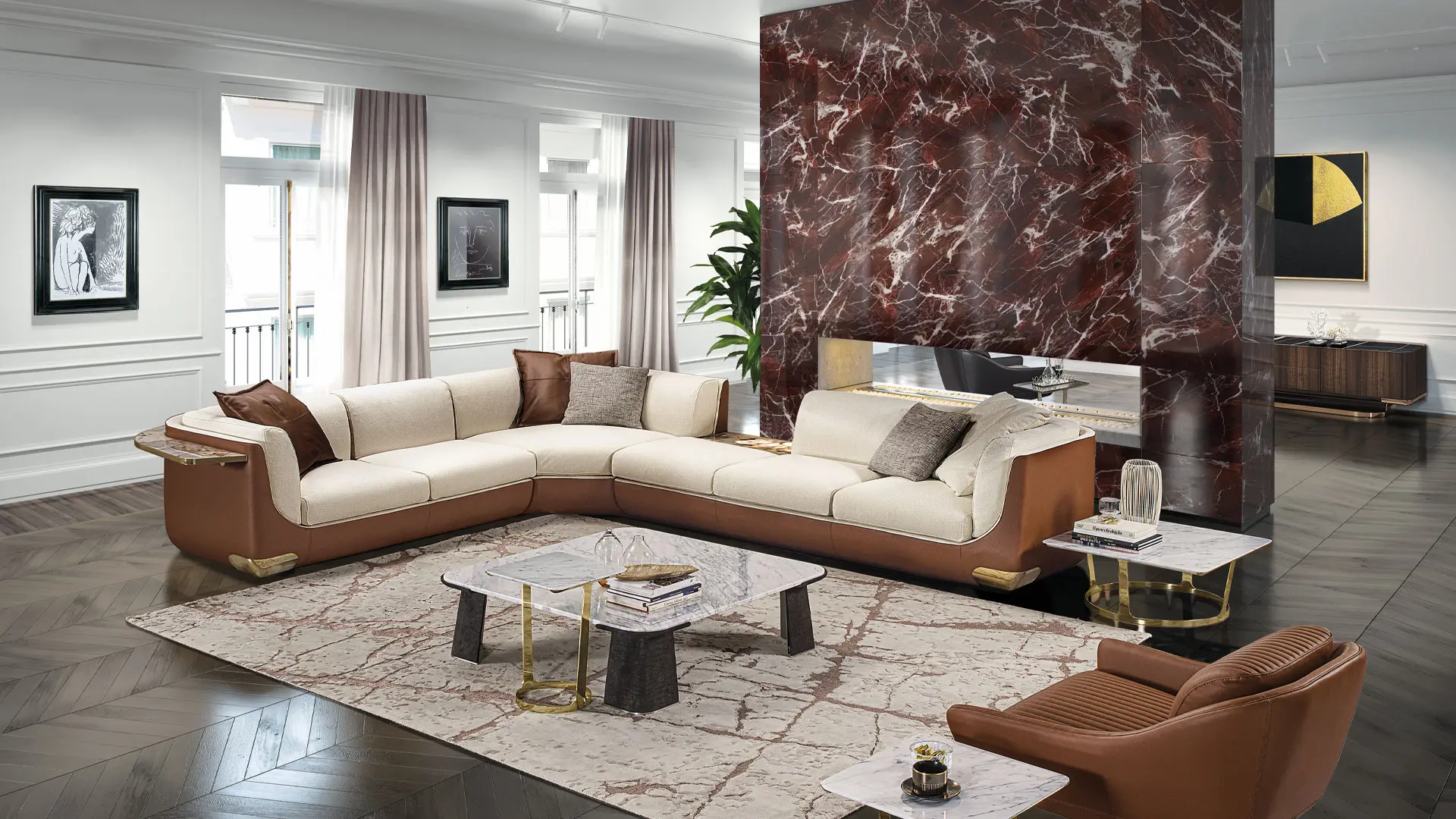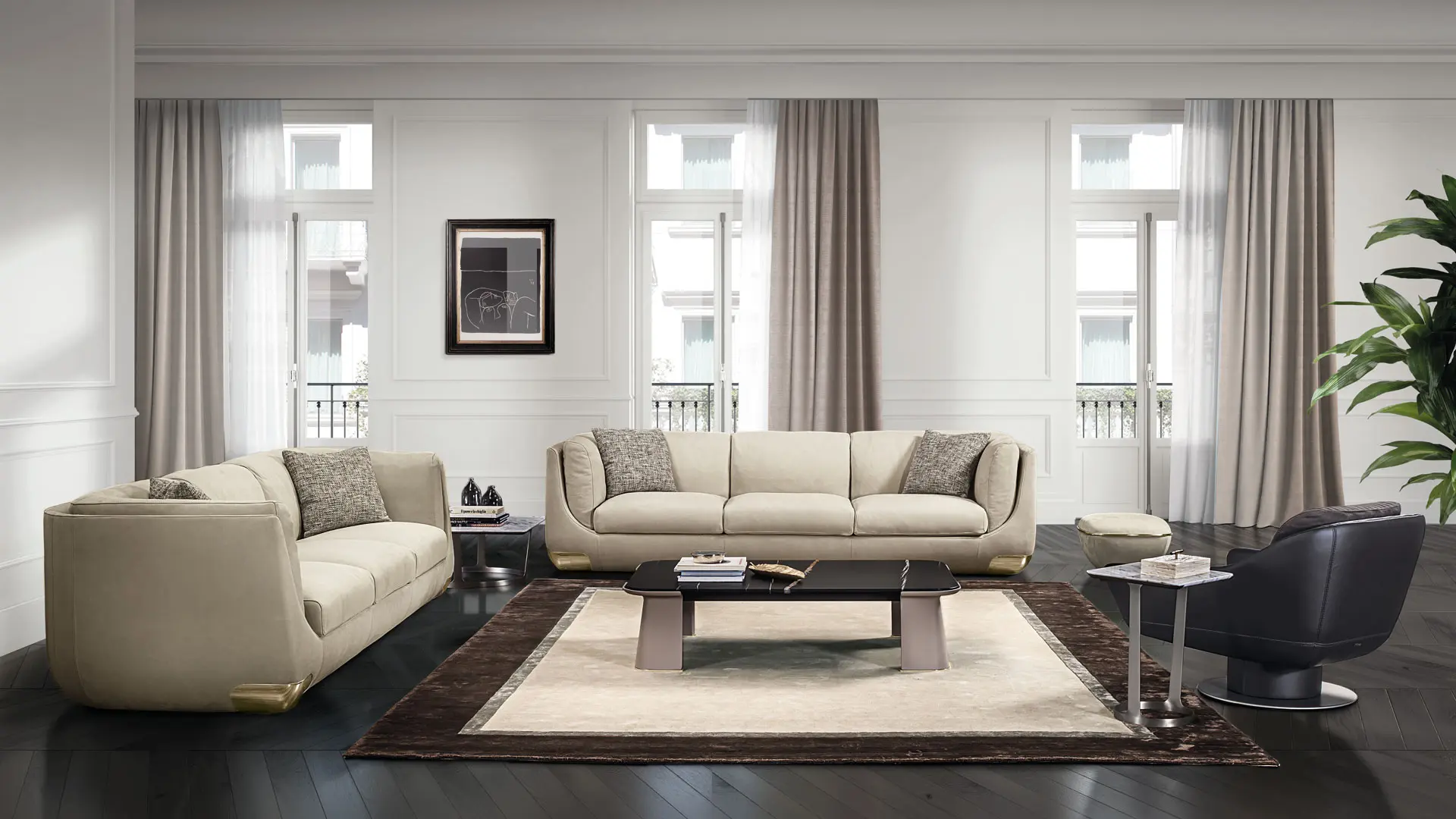 BRAND SELECTION
OUR PRODUCTS