MANFRED small table
Category: Tables and coffee tables
MANFRED small table | designed by Giuseppe Iasparra 
A popular series of small tables and consoles with unmistakable personality deriving from the "Sequence" base: a perforated design that looks like manual craftsmanship. Instead, it is the result of a sophisticated laser cut pattern. The "beehive" decoration by Giuseppe Iasparra is a style - an authentic iconographic design that represents an authentic expression of Longhi. It can be found on several pieces in the Loveluxe Collection, such as tables, furniture and also boiserie panels. Manfred small tables match all of the chairs in the Loveluxe collection harmoniously.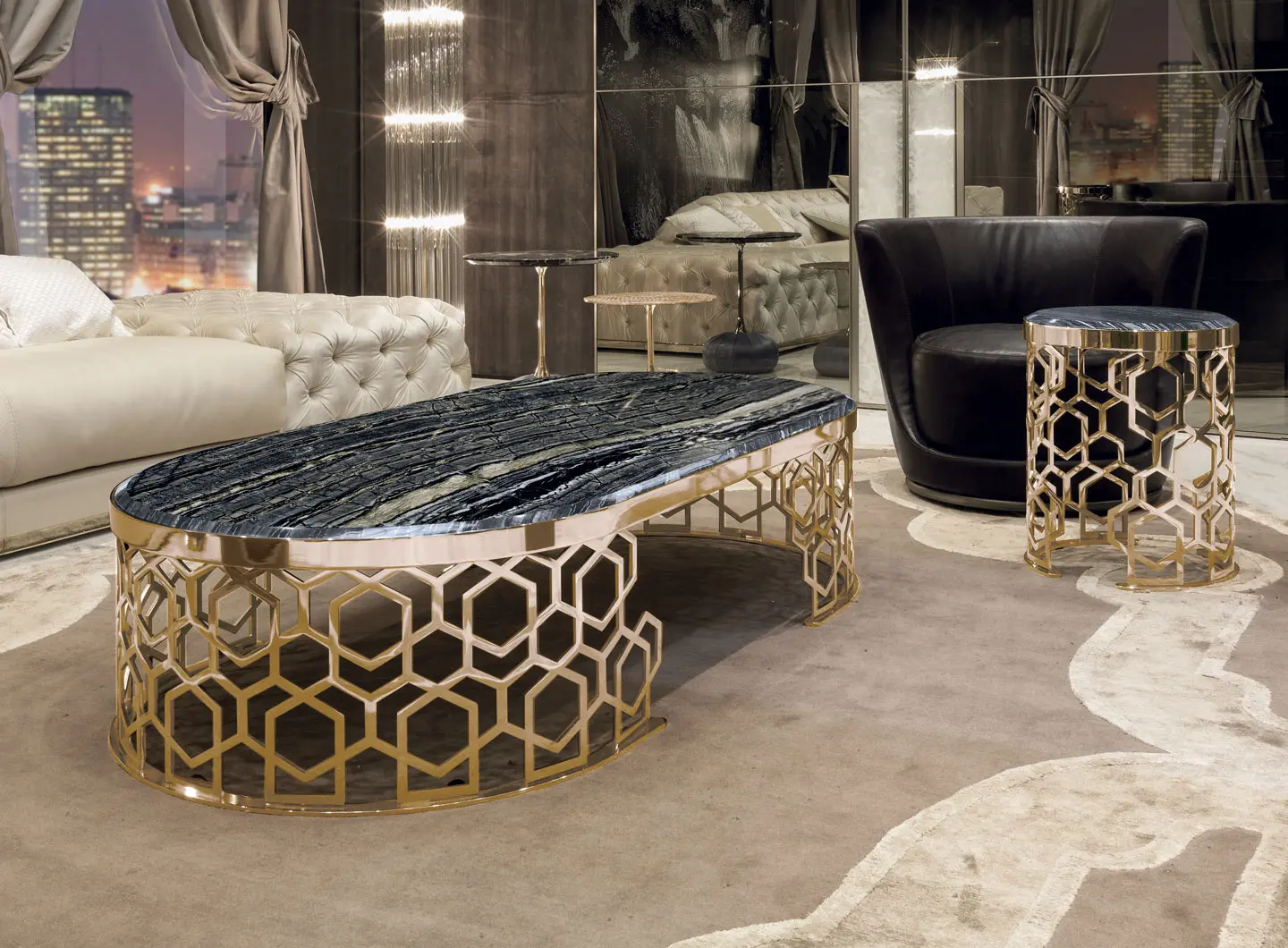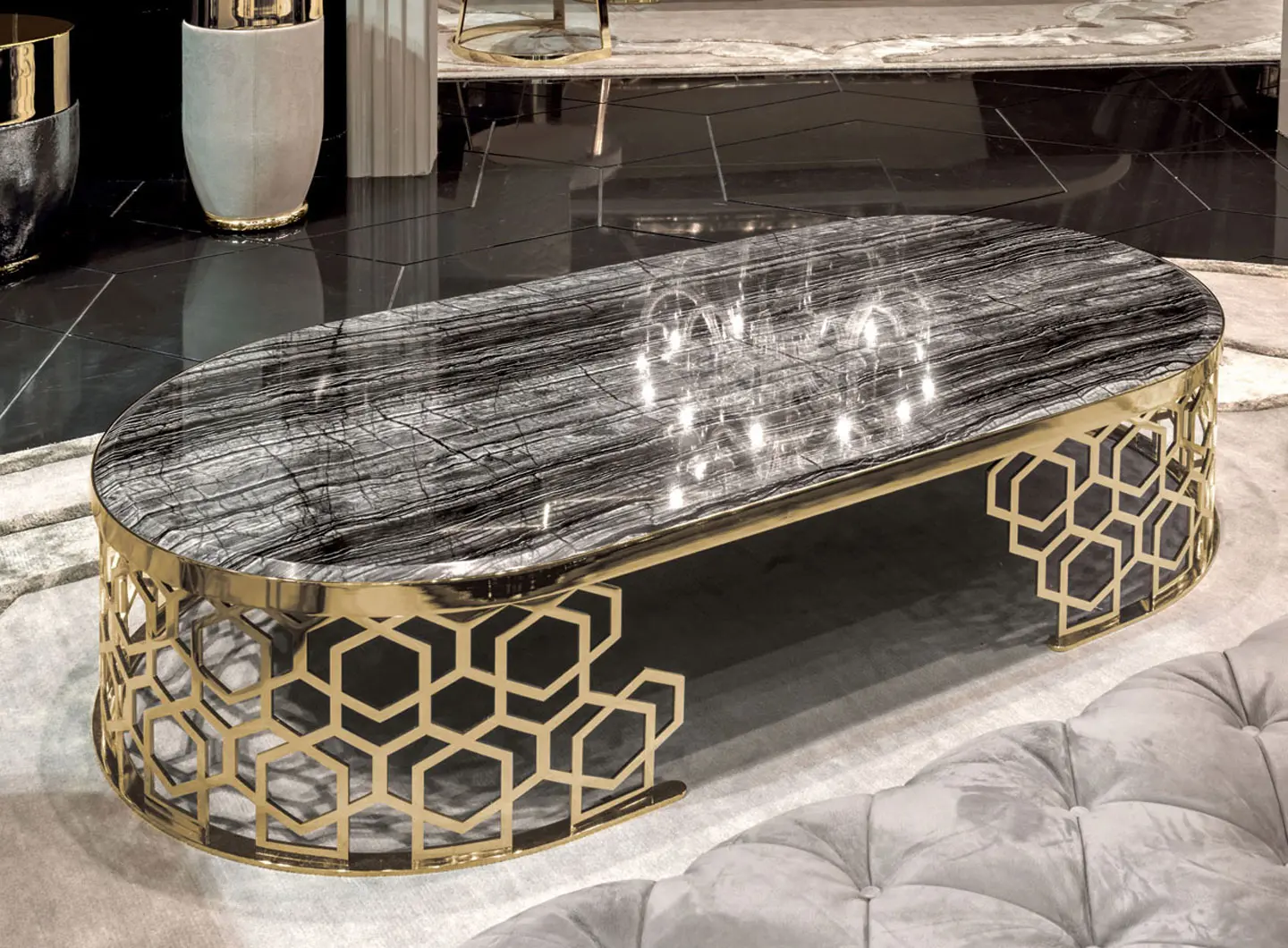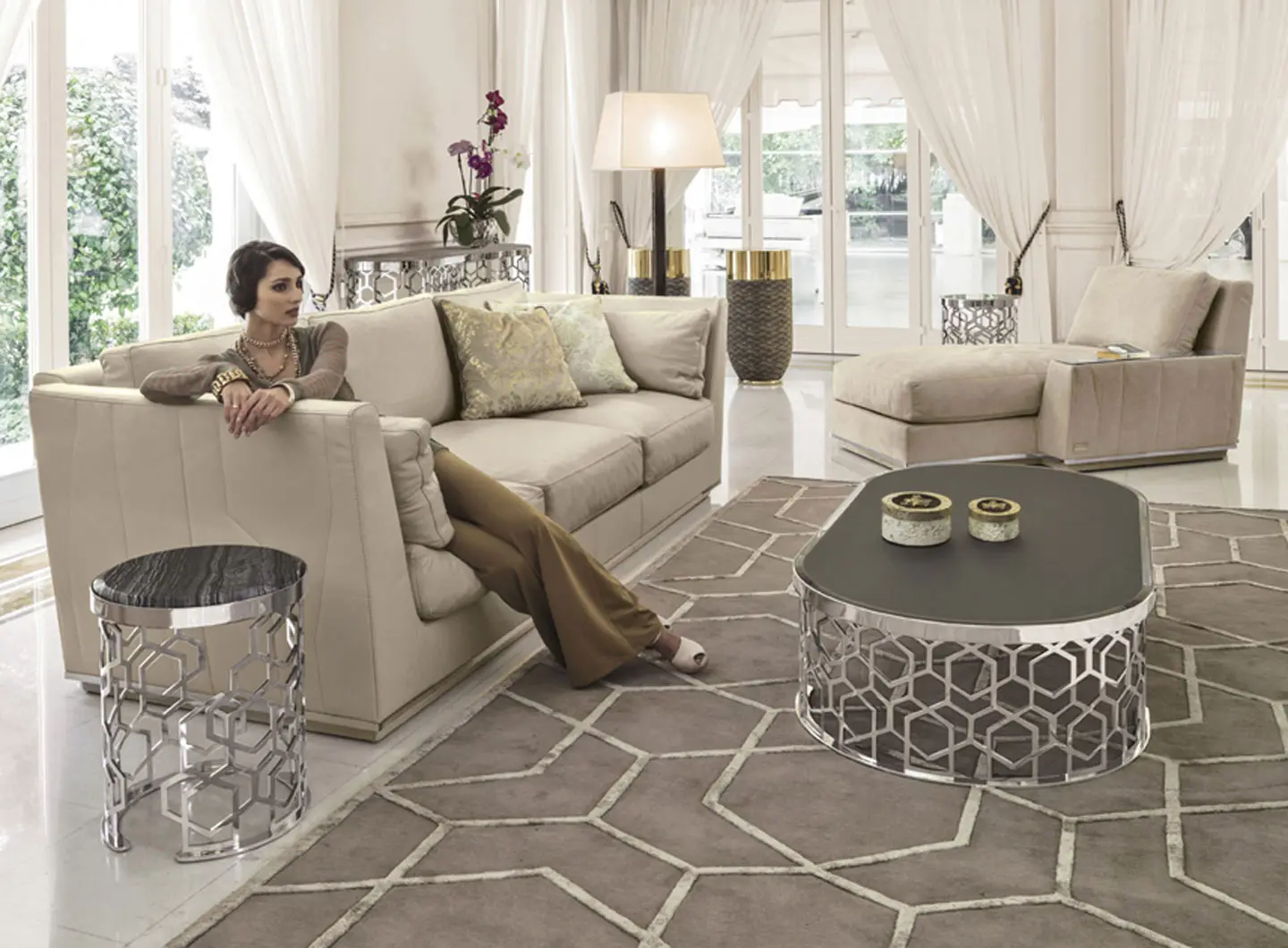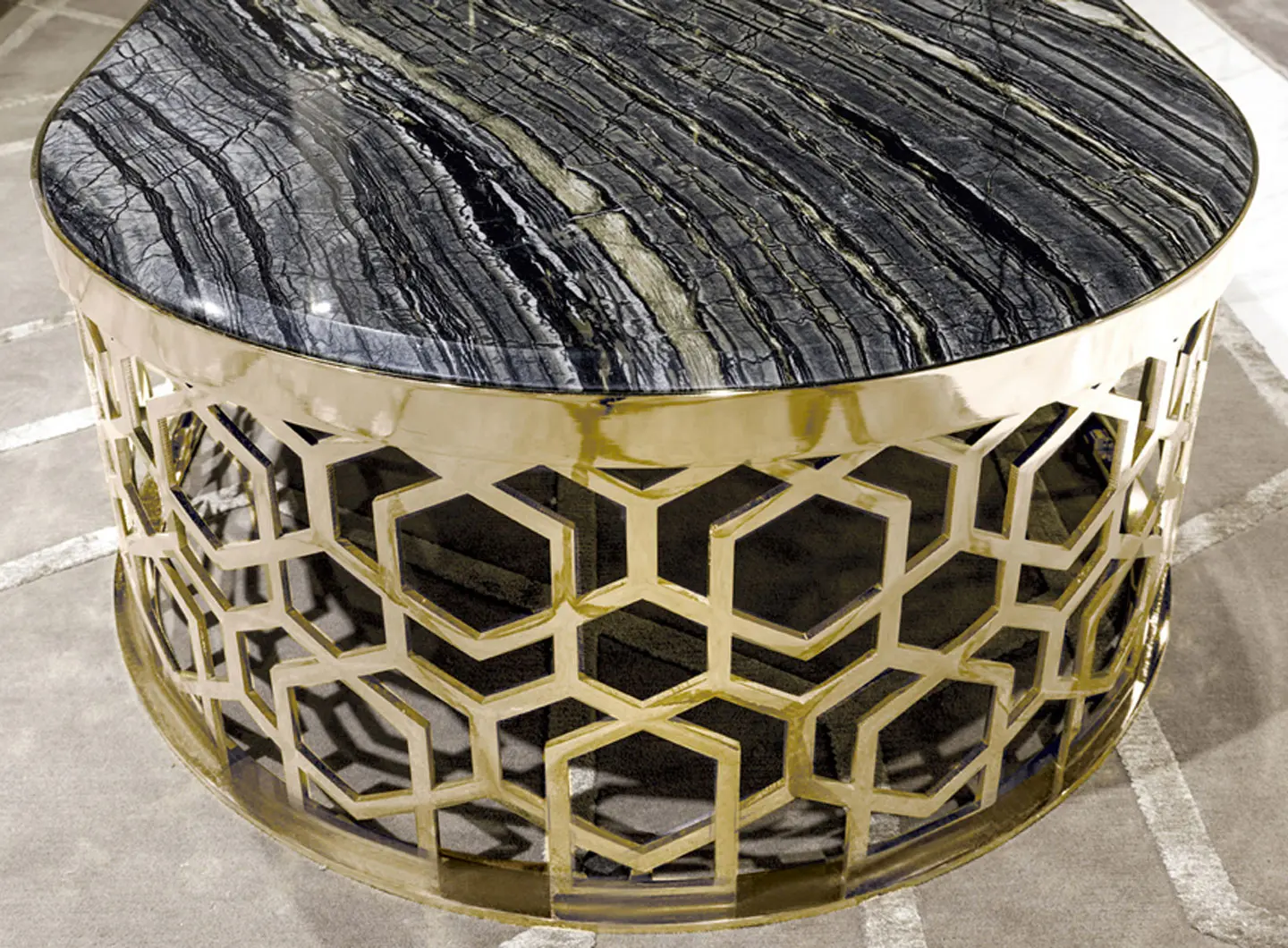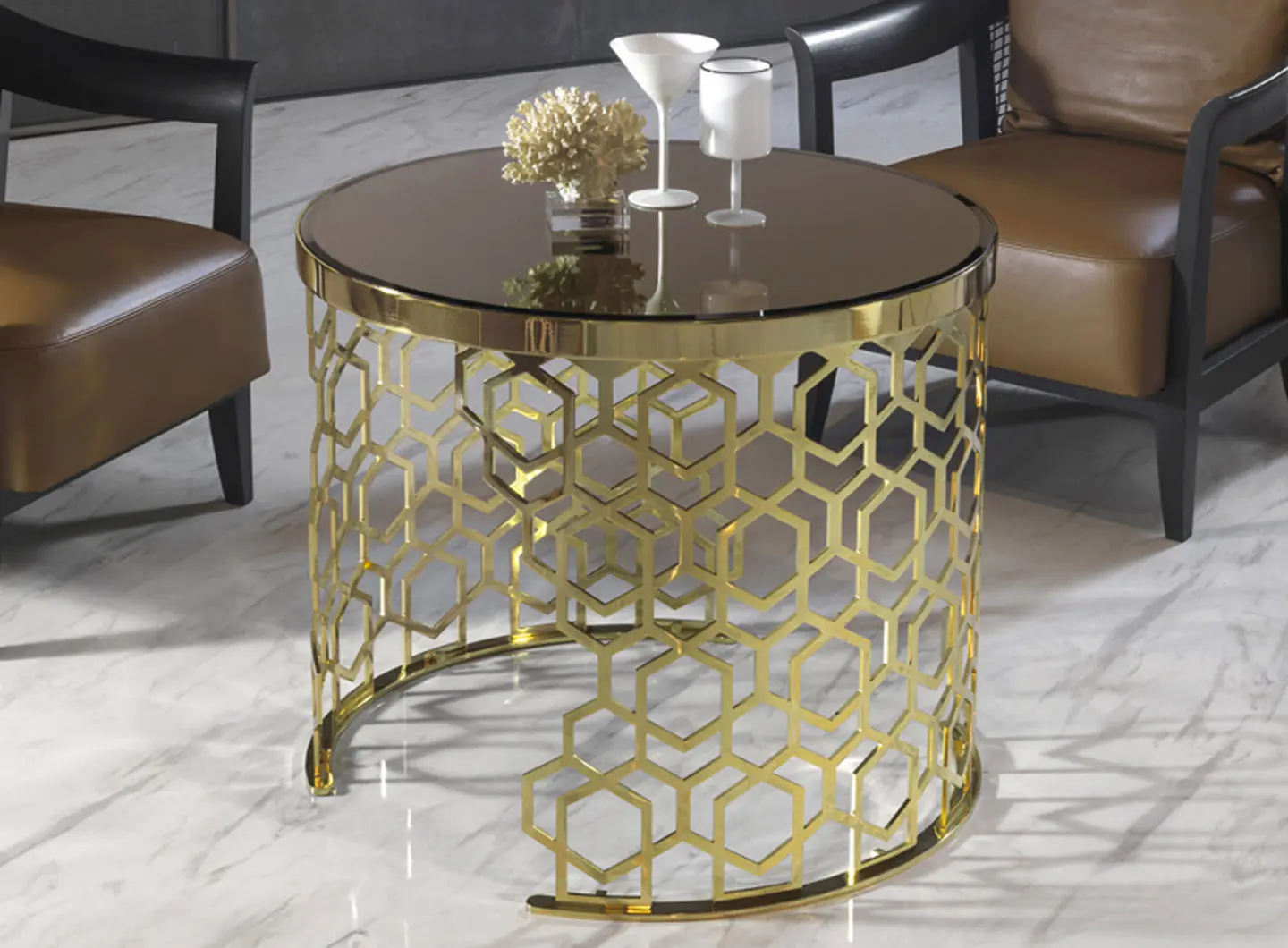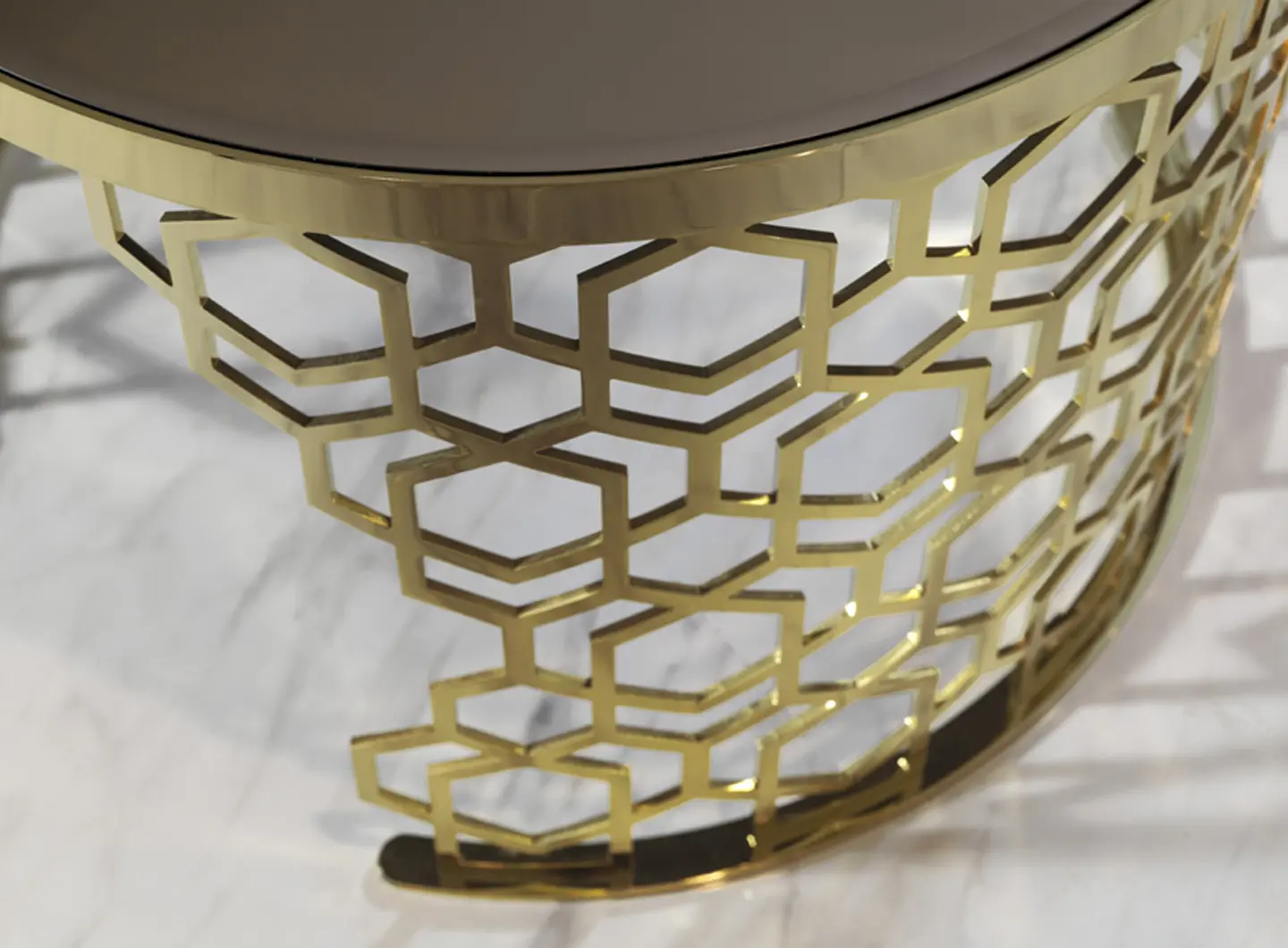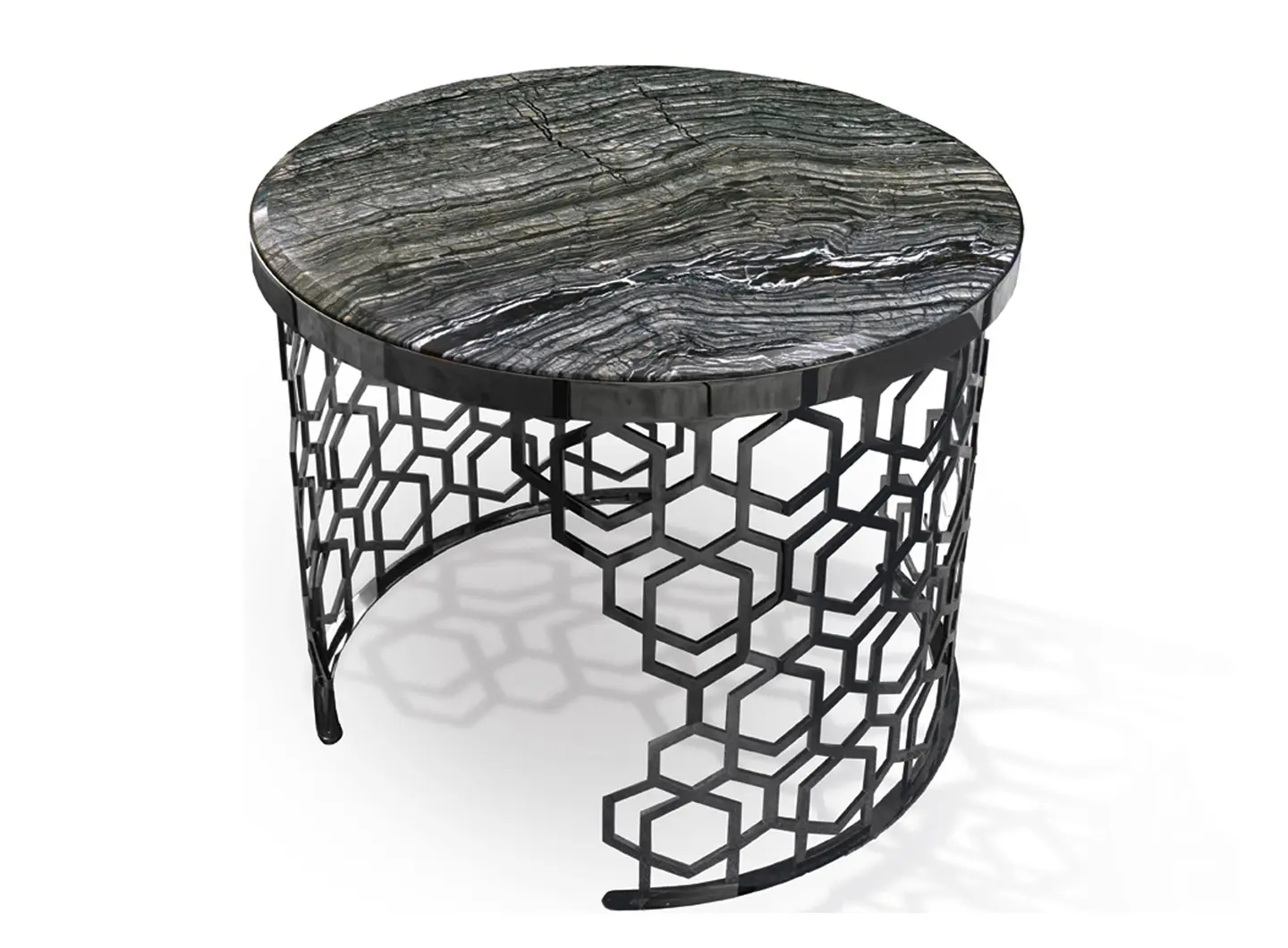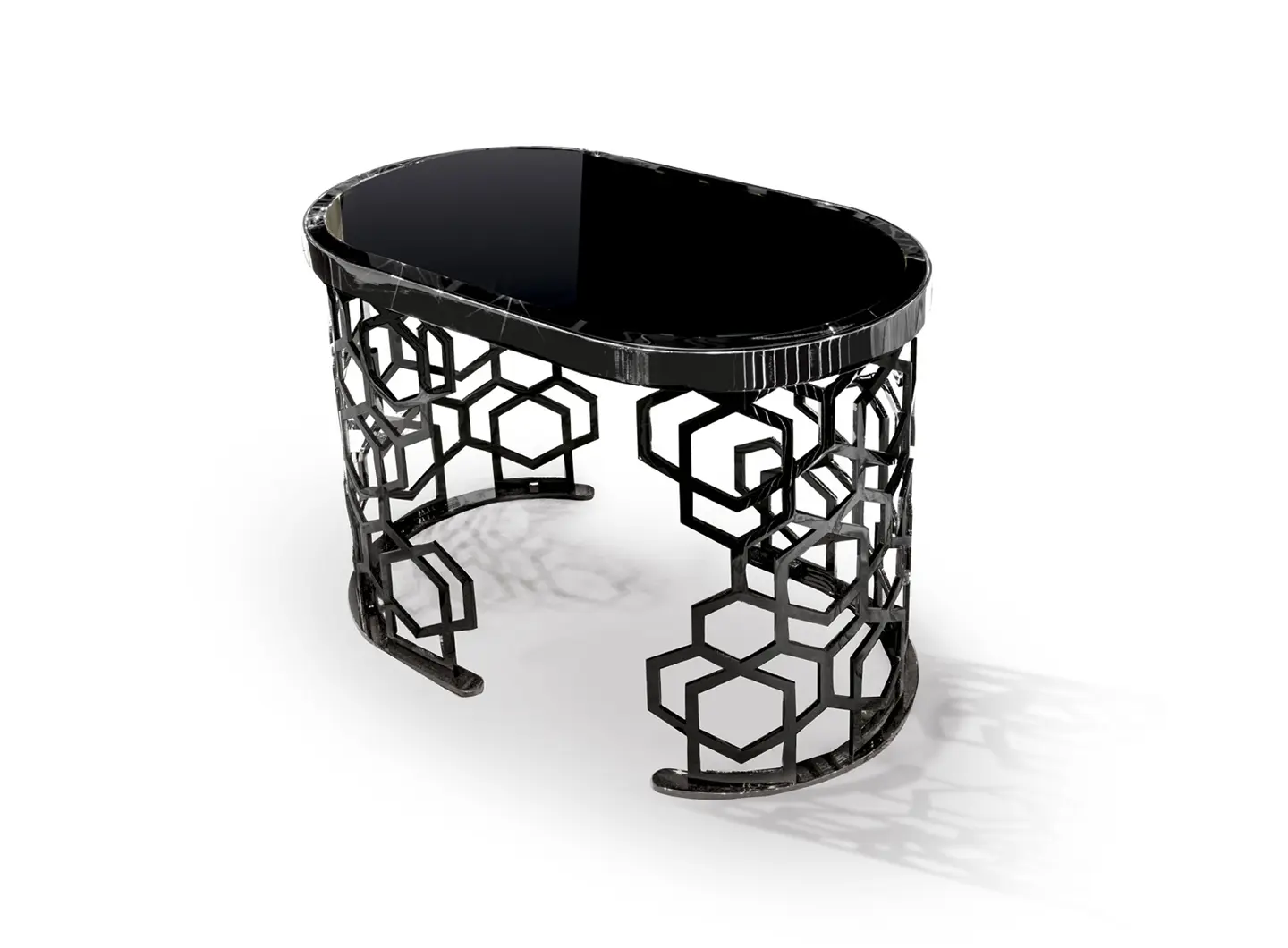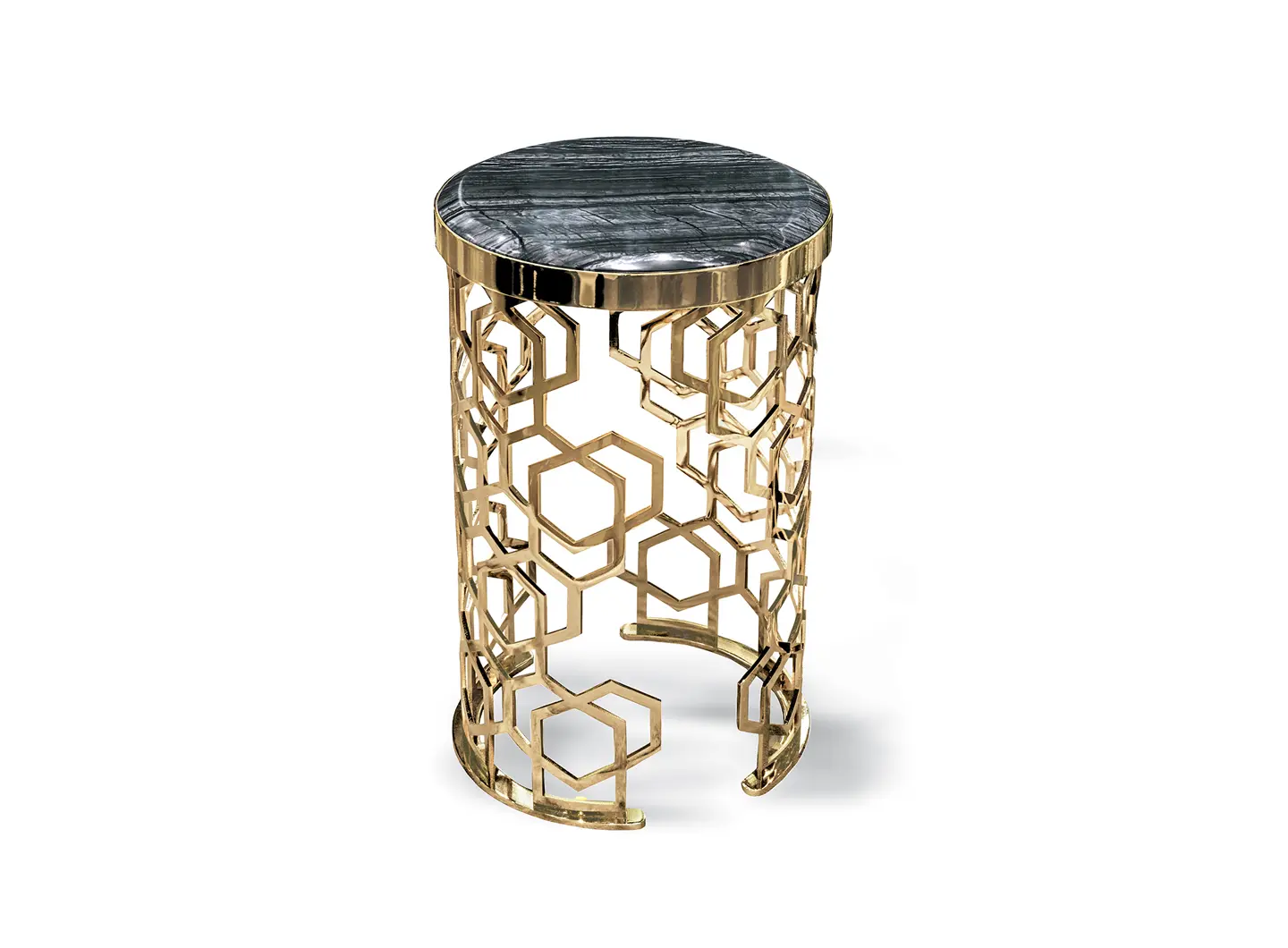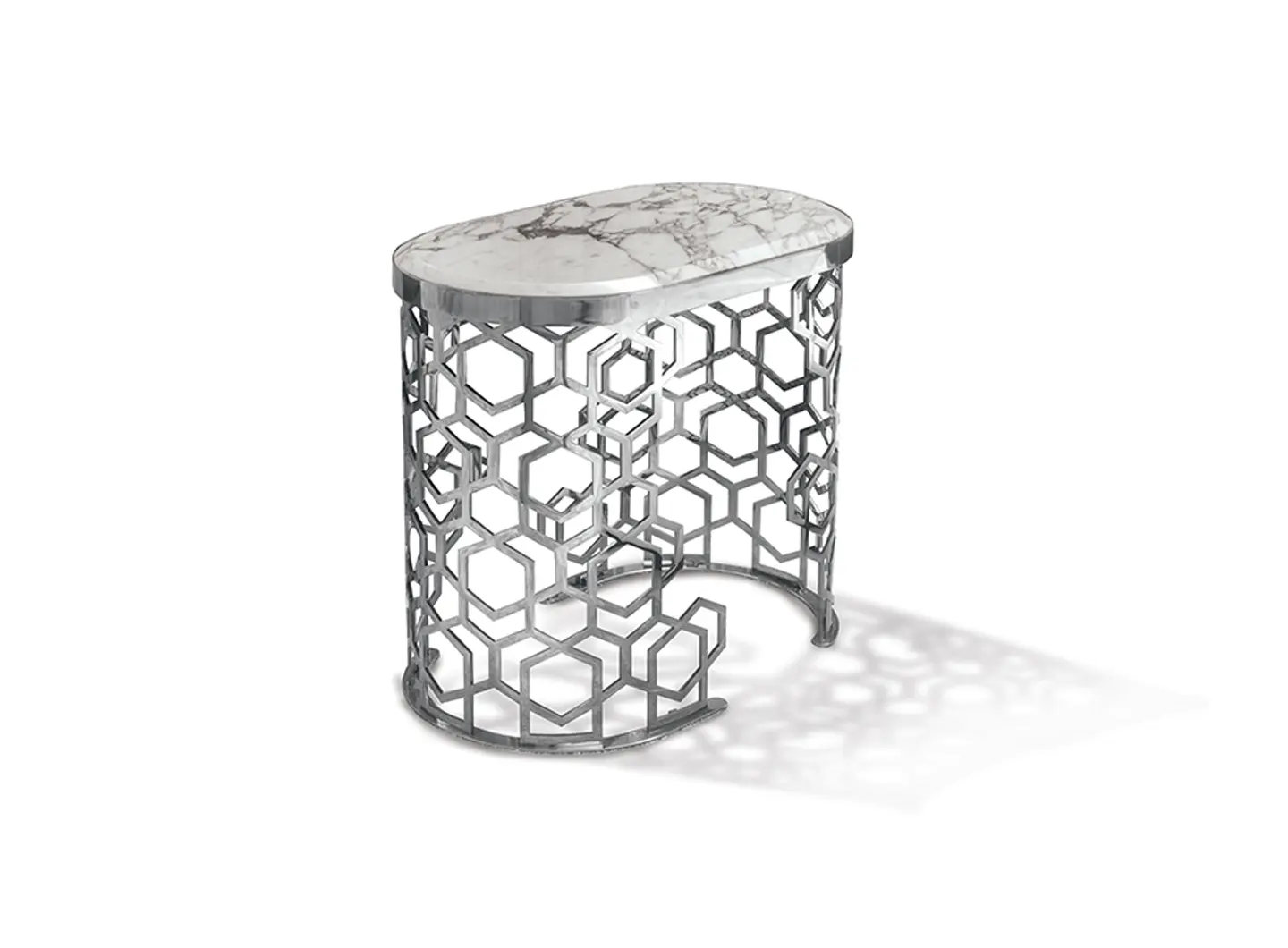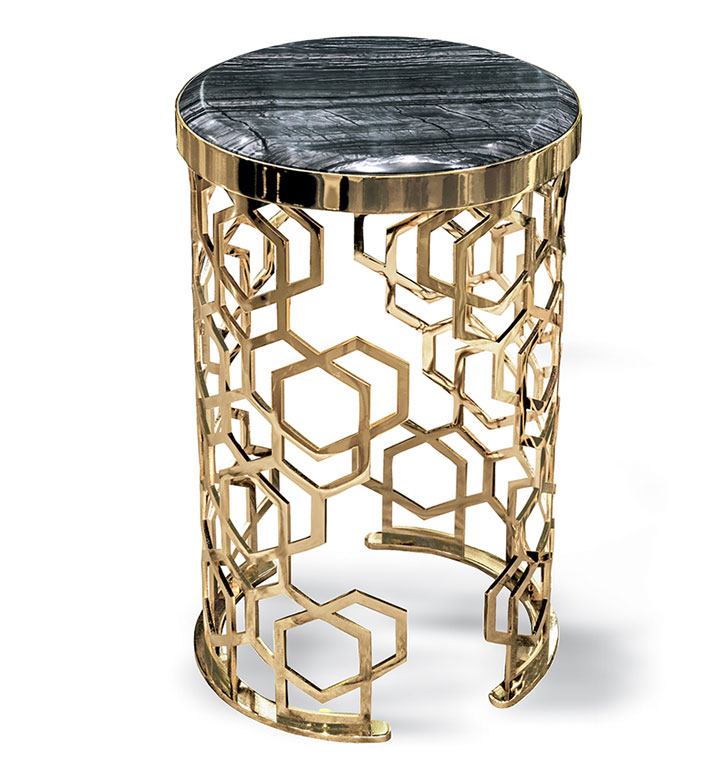 Product description
Small table/console with base formed from ground laser-cut metal with a curved "Sequence" decoration.
Structure finish: Black Rose gold, bright shaded brown, bright light gold, matt Champagne gold, bright chrome, bright black chrome, matt satin bronze, bright pink gold, matt pink gold.
Top finish: bronze or smoky mirror 5 mm with bevel, frosted bronze or smoky mirror 5 mm with bevel, painted black crystal 8 mm with bevel, Marble th. mm 20 with bevel mm 20: Azul Macauba marble, Portoro marble, Sahara Noir marble (polyester finish), Dover White marble, Panda White marble, Guatemala Green marble, Corteccia marble, Port Saint Laurent marble, Red Levanto marble, Bardiglio Nuvolato marble, Elegant Brown marble, Shale Rosewood marble, Emperador Dark marble, Silver Wave marble, Agatha Black marble, Frappuccino marble, Calacatta Gold marble, Fusion Light marble, Patagonia marble, Explosion Blu marble, Fusion Multicolor marble, Juliet quartz marble, Calcite Azul marble.
BRAND SELECTION
OUR PRODUCTS