Laboratorio Mattoni
INTRODUCES
GINEVRA
Category: Kitchen furniture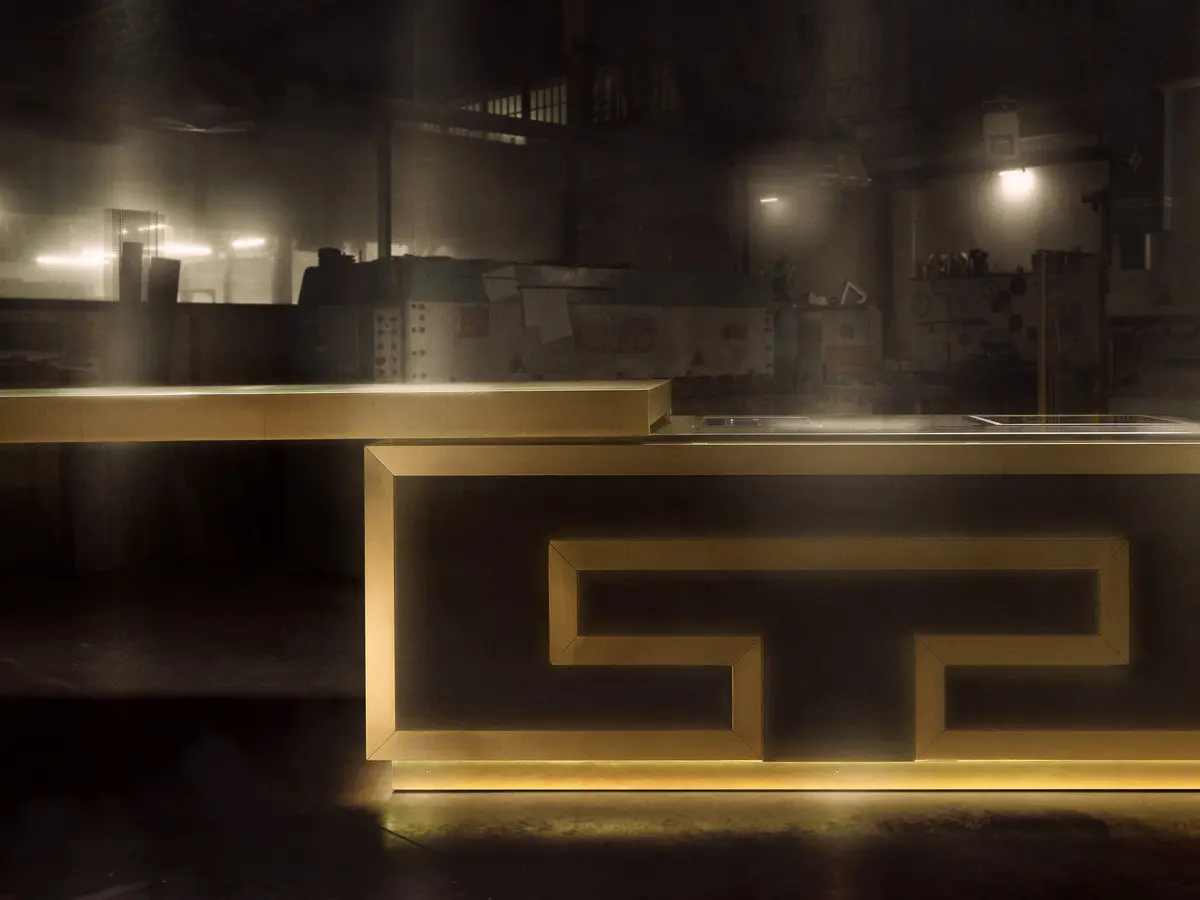 An elegant and provocative kitchen. Craftsmanship, noble materials and technology coexist in the same kitchen.
A kitchen with strongly marked features. A side coating with brass frets of important dimensions and precious fabrics. Both the brass and the fabric have been treated and assembled strictly by hand. However, underneath this classic dress there is a modern and avant-garde soul. It is a free standing kitchen that can easily be placed at home as a design object, but which, if necessary, can be 'unveiled' and function as a real professional kitchen. Whether for a show cooking on a special evening or for a light lunch with friends, this kitchen is perfect for any occasion. The kitchen evolves and combines practicality and functionality with Design, giving the home a new look. In addition to internal use, this kitchen is also perfect for the outdoors. Whether under a patio or by the pool, this kitchen makes every space special and offers unprecedented culinary experiences.
A truly unique product that manages to give a touch of style to any environment. The chassis is made entirely of AISI 316 stainless steel to ensure a perfect use even outdoors. The Work Top is made of steel and houses a sink with a folding tap and an induction hob to cook any type of dish in a professional way. The Hard Top is completely covered in brass and opens with an electric lateral movement. The side paneling represents a real work of art: a complex intersection of brass frets with plots of fine fabrics, treated and assembled strictly by hand. The lower part of the kitchen houses refrigerators with a stainless steel structure and rounded glass. There are also storage compartments to accommodate plates and glasses. The perimeter RGB LED lights that can be managed by remote control allow you to give a special mood depending on the occasion.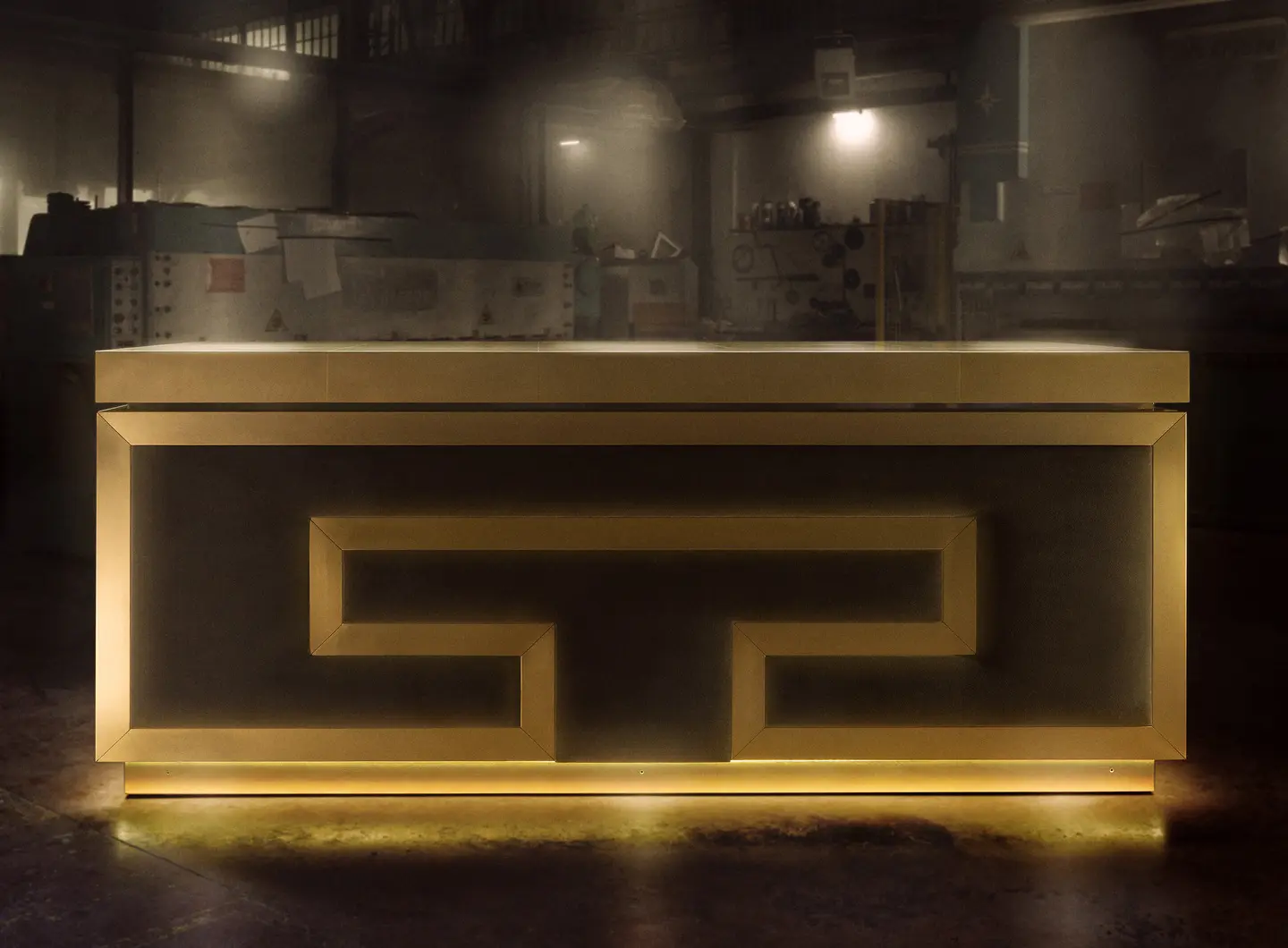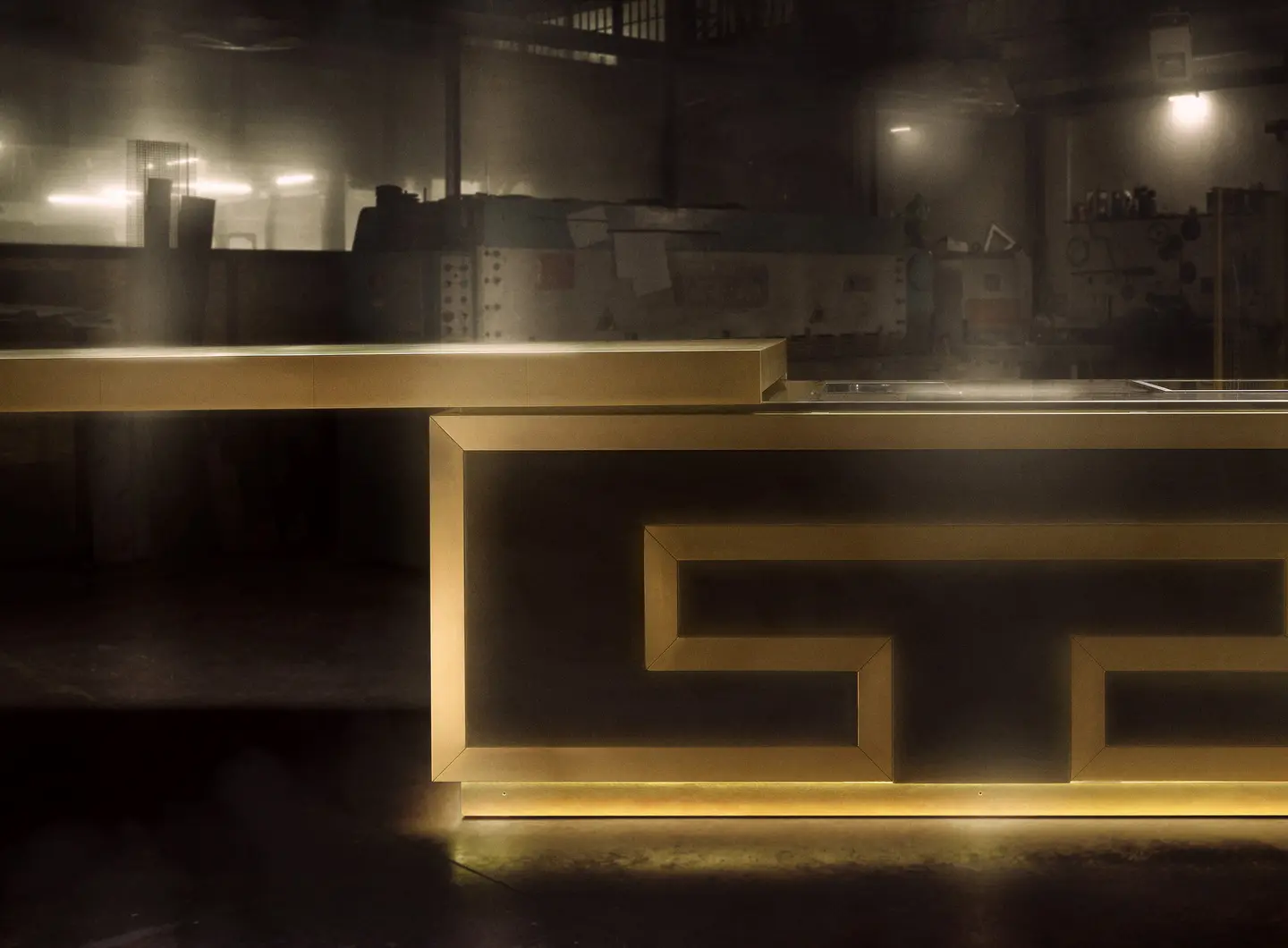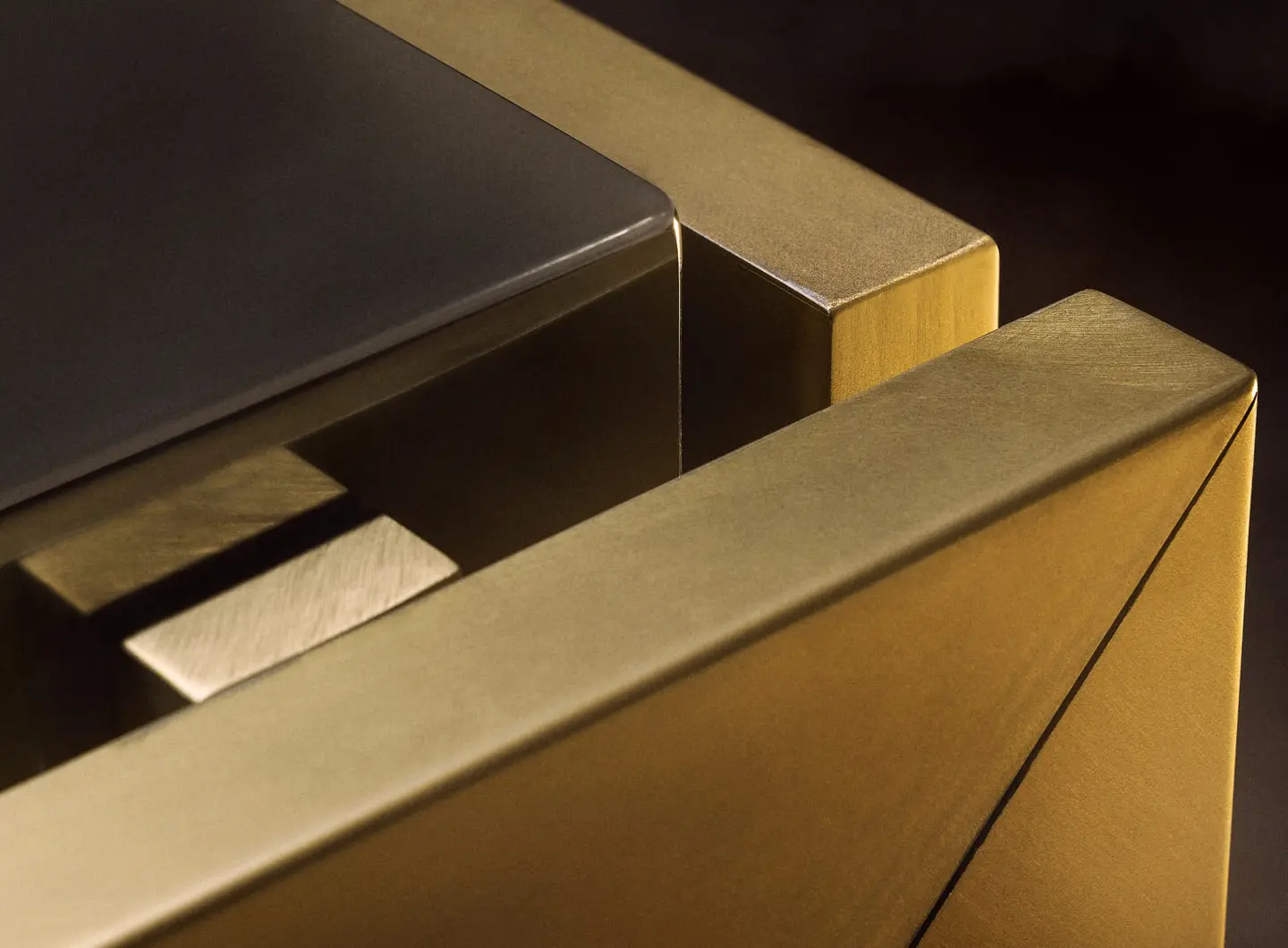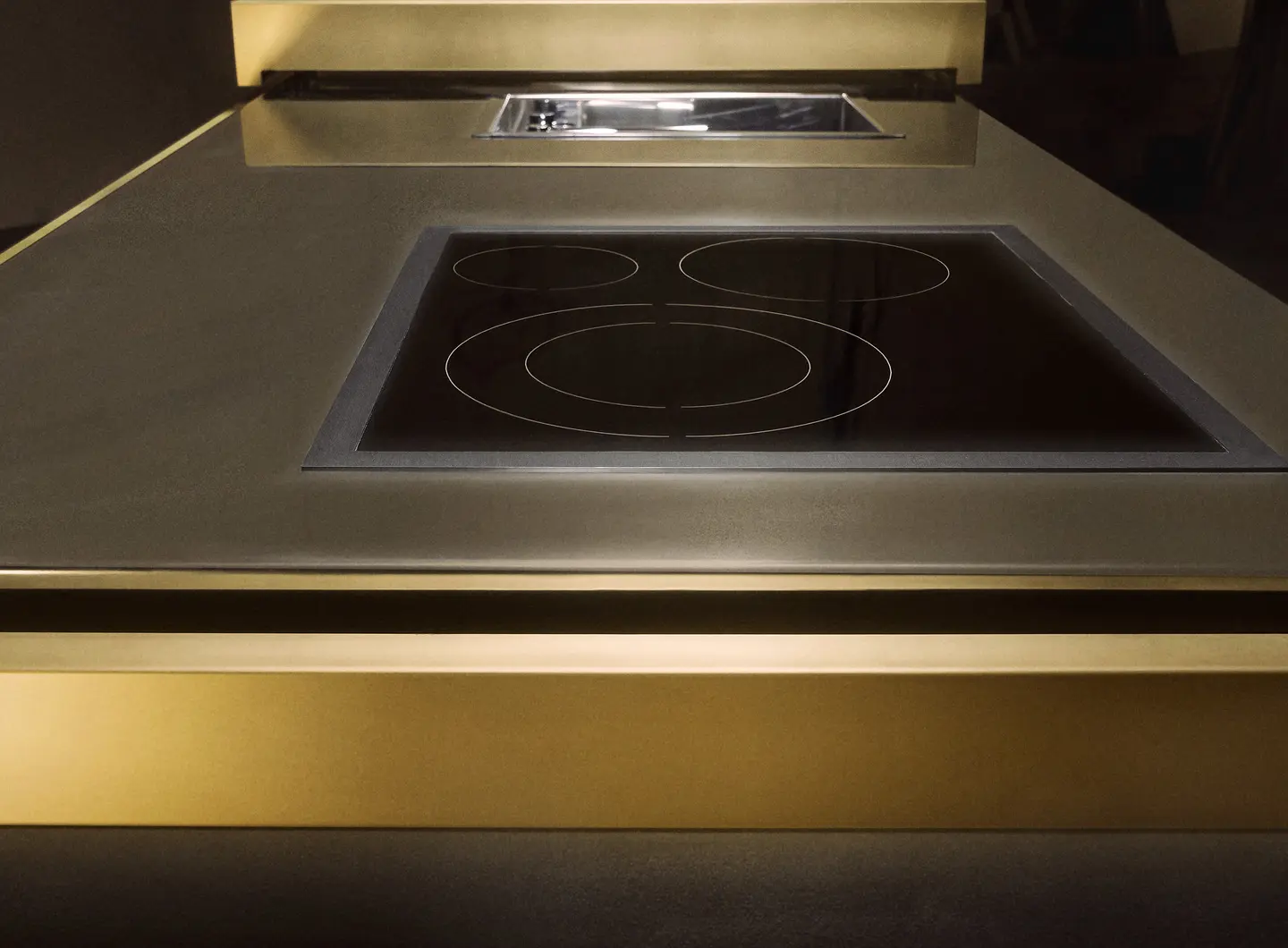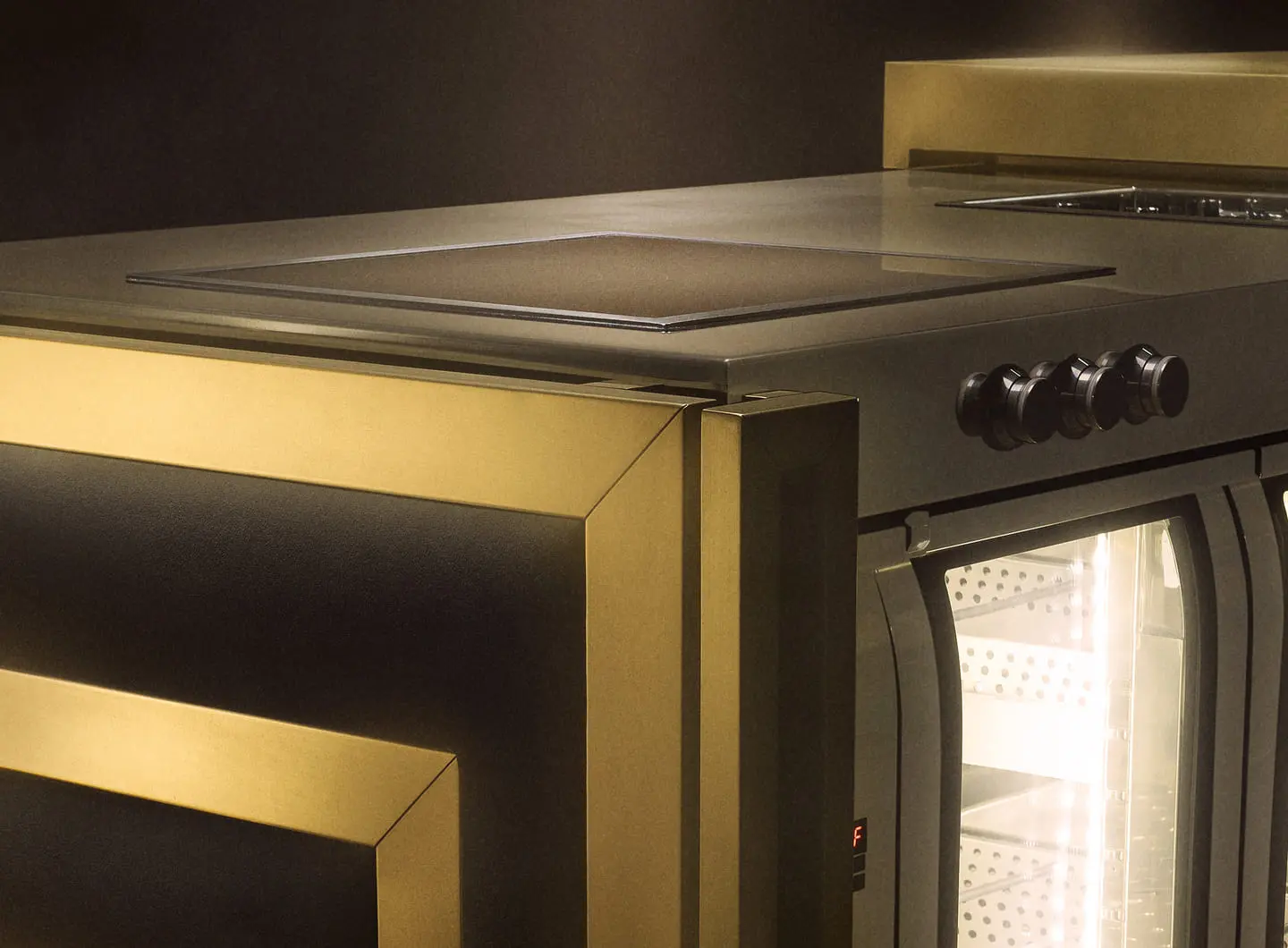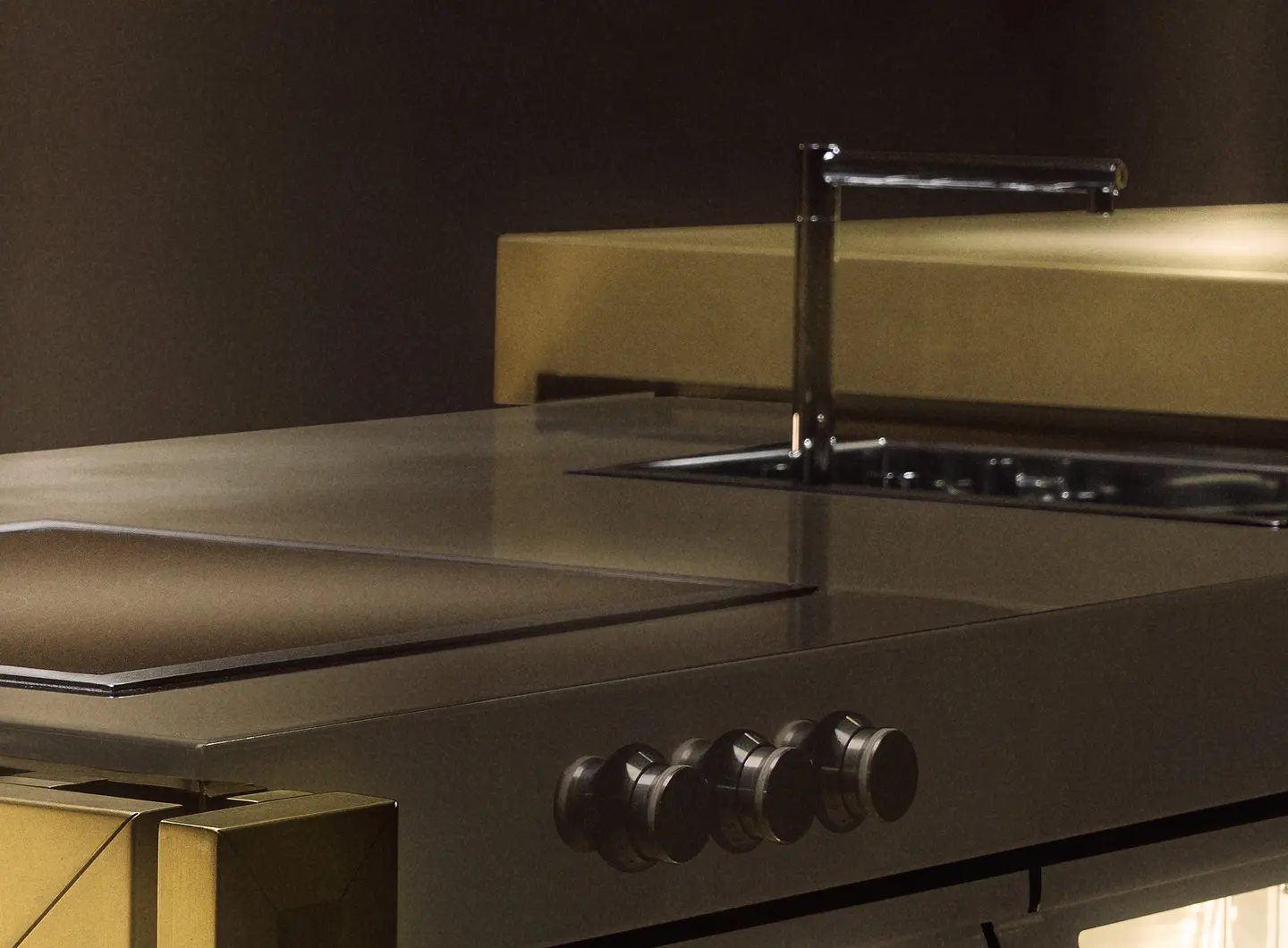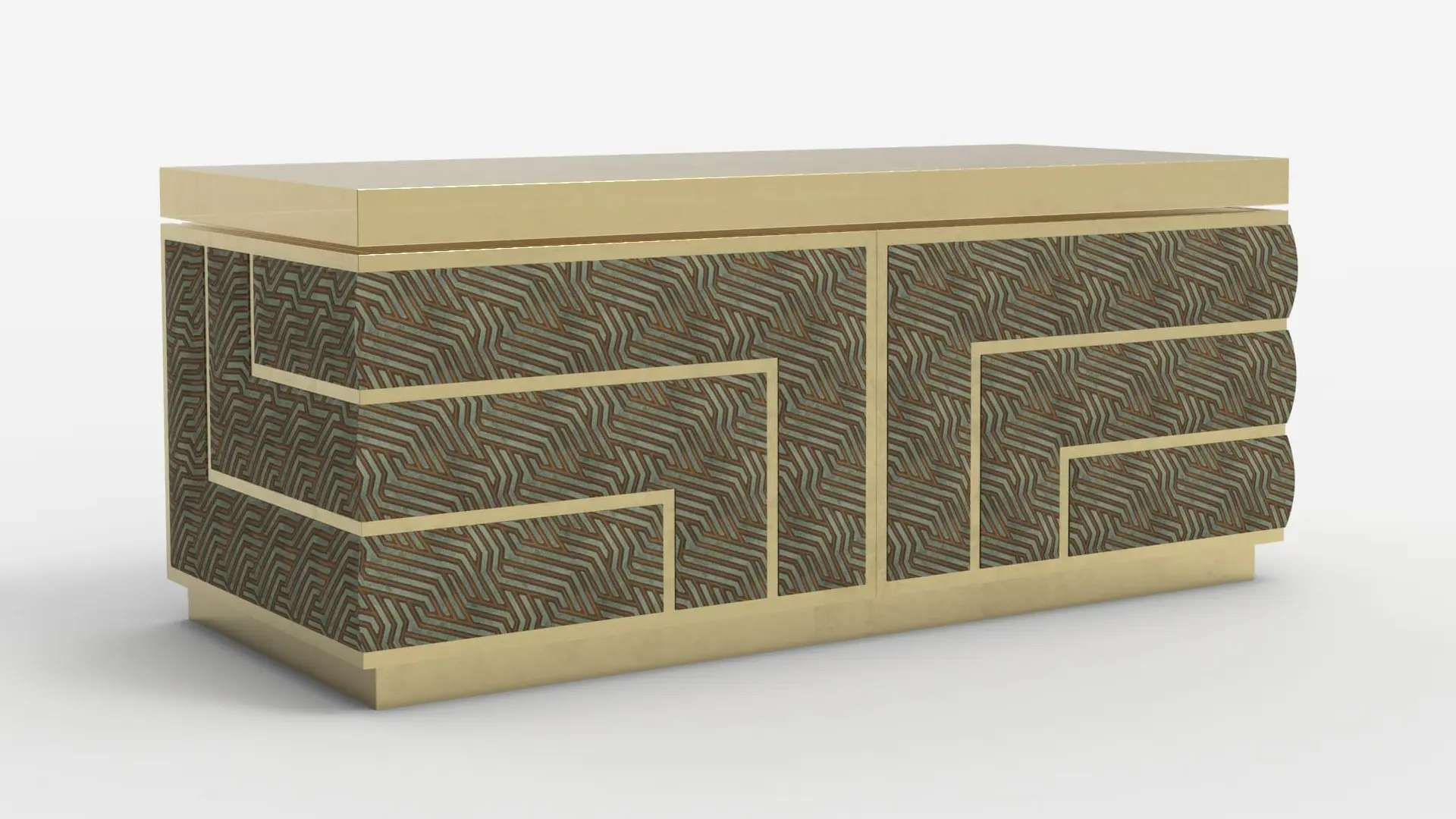 BRAND SELECTION
OUR PRODUCTS