RISE by Kos
The intersection of forms generating functions characterises the style and work of Italian studio Zaven, in an idiom that feeds on the dialogue between the two-dimensional and the three-dimensional.
"In the Rise basin collection, a flat element crosses through a cylindrical volume, attempting to obtain the greatest possible number of results with a simple intersection of parts." Zaven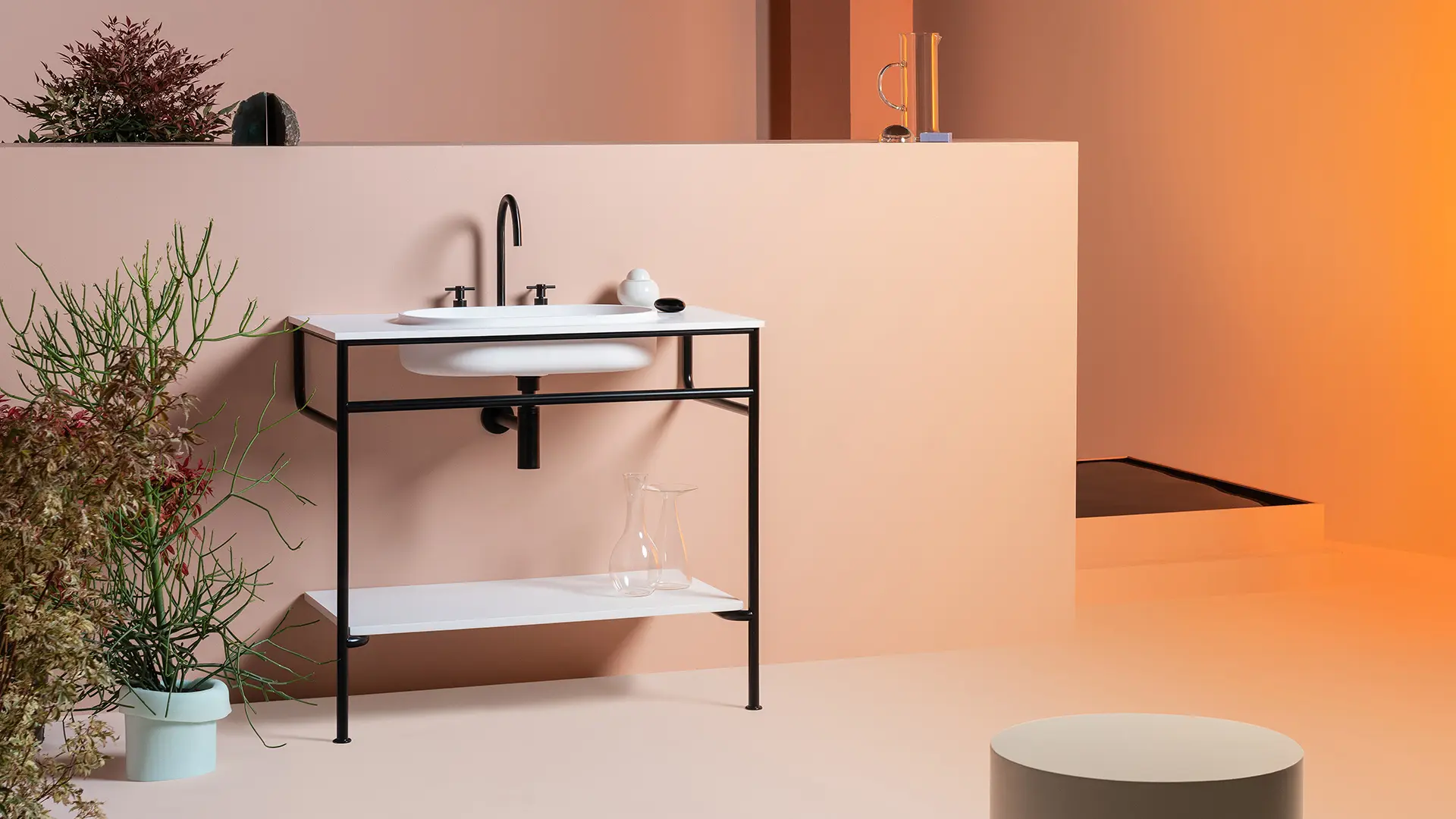 The matrix is a rectangular deck integrating the basin, available in oval and round versions.
A few simple cuts of this basic element make it possible to obtain distinctive designs and formal expressions, permitting its use in a variety of situations: as a single counter with a built-in basin, combined with a console; as a semi-recessed or countertop basin.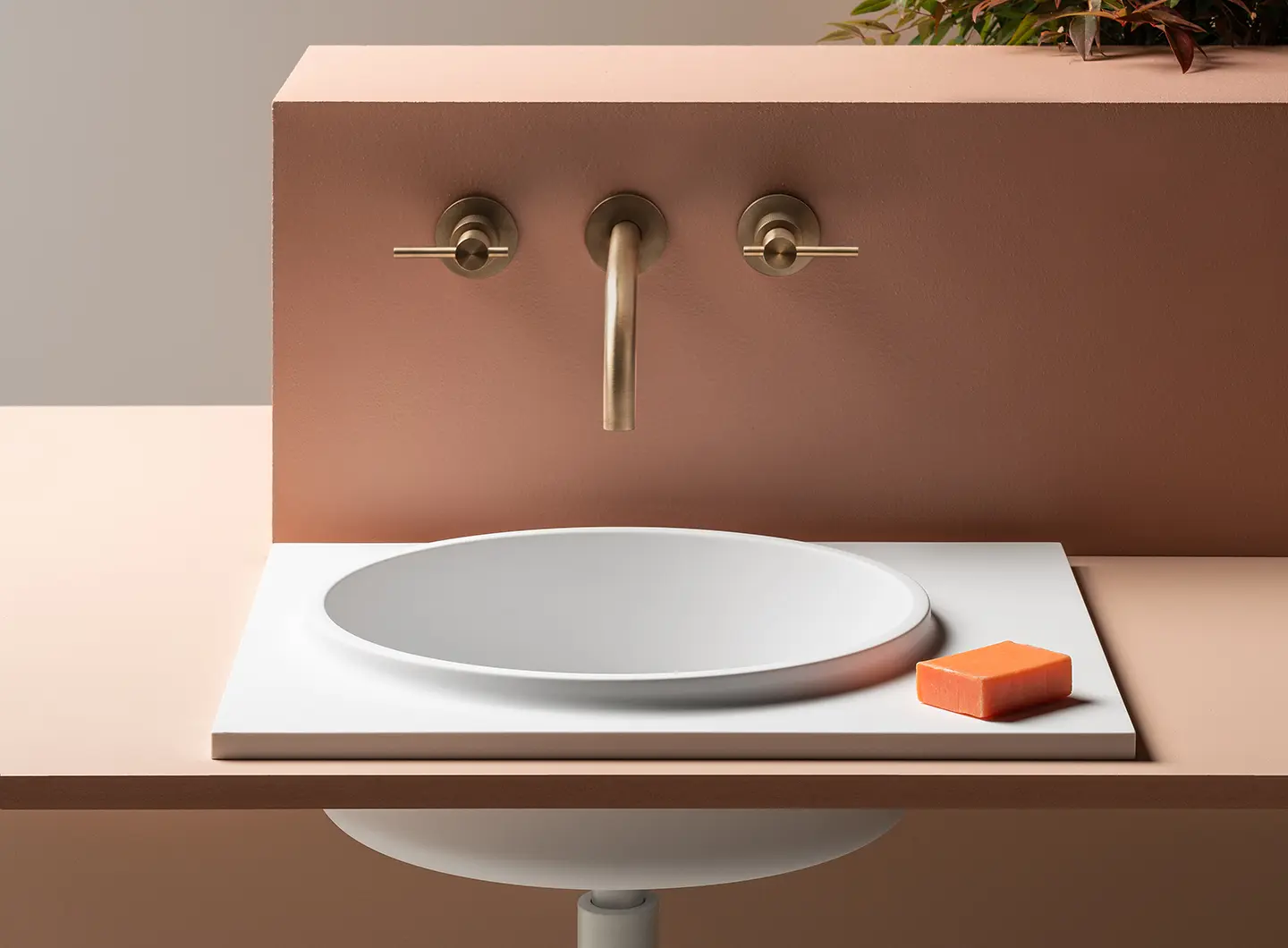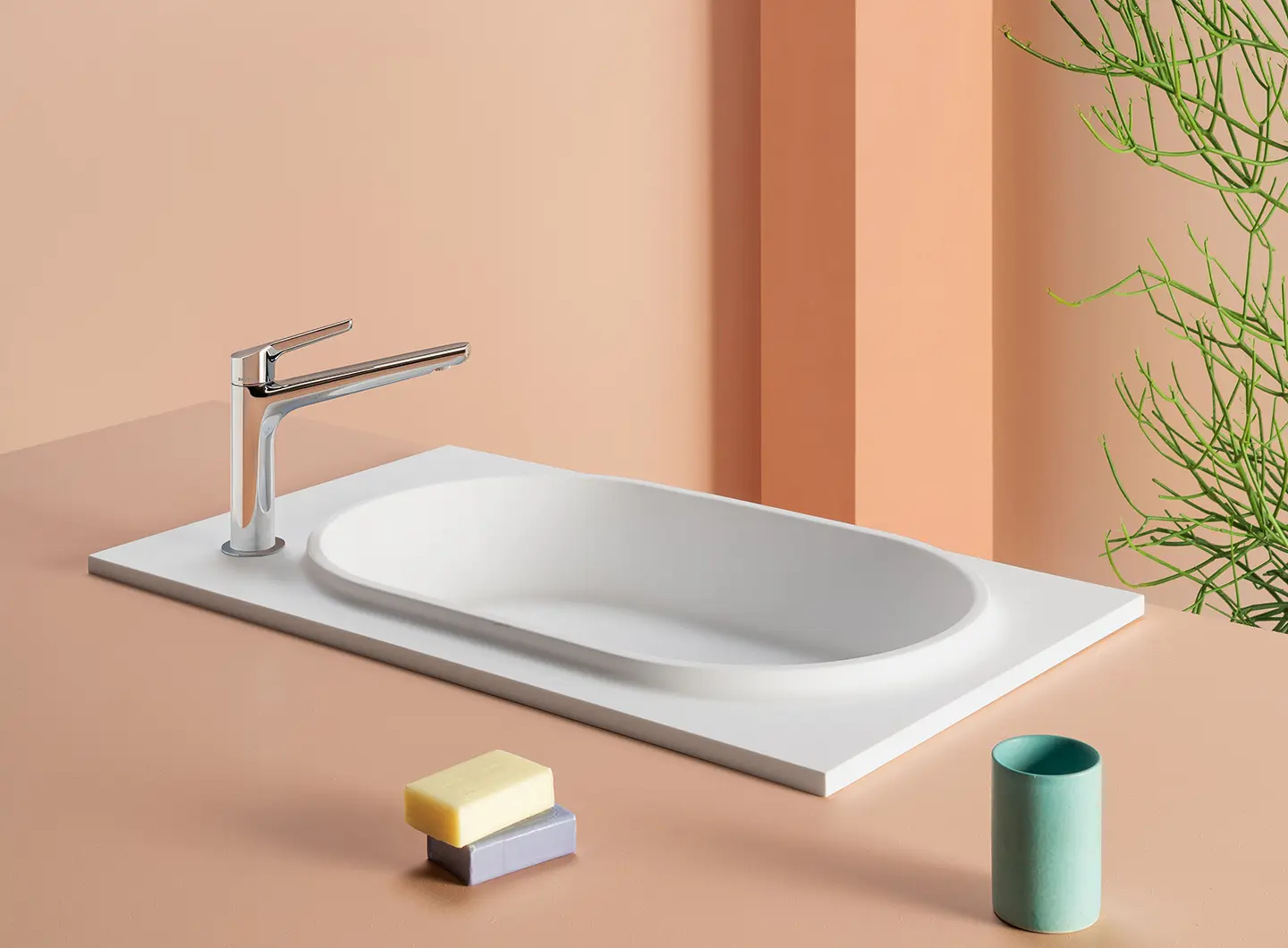 In the console and semi-recessed versions, the basin seems to emerge out of the counter, as if floating on top of it, evoking the gentle motion of water and creating pleasing ergonomics.
While in the sit-on version, the memory of the countertop is preserved in the decorative moulding.
The Rise collection is a synthesis of bold formal research with strategic industrial design aimed at optimising the production process while also permitting custom-made solutions.