BEAM by Kos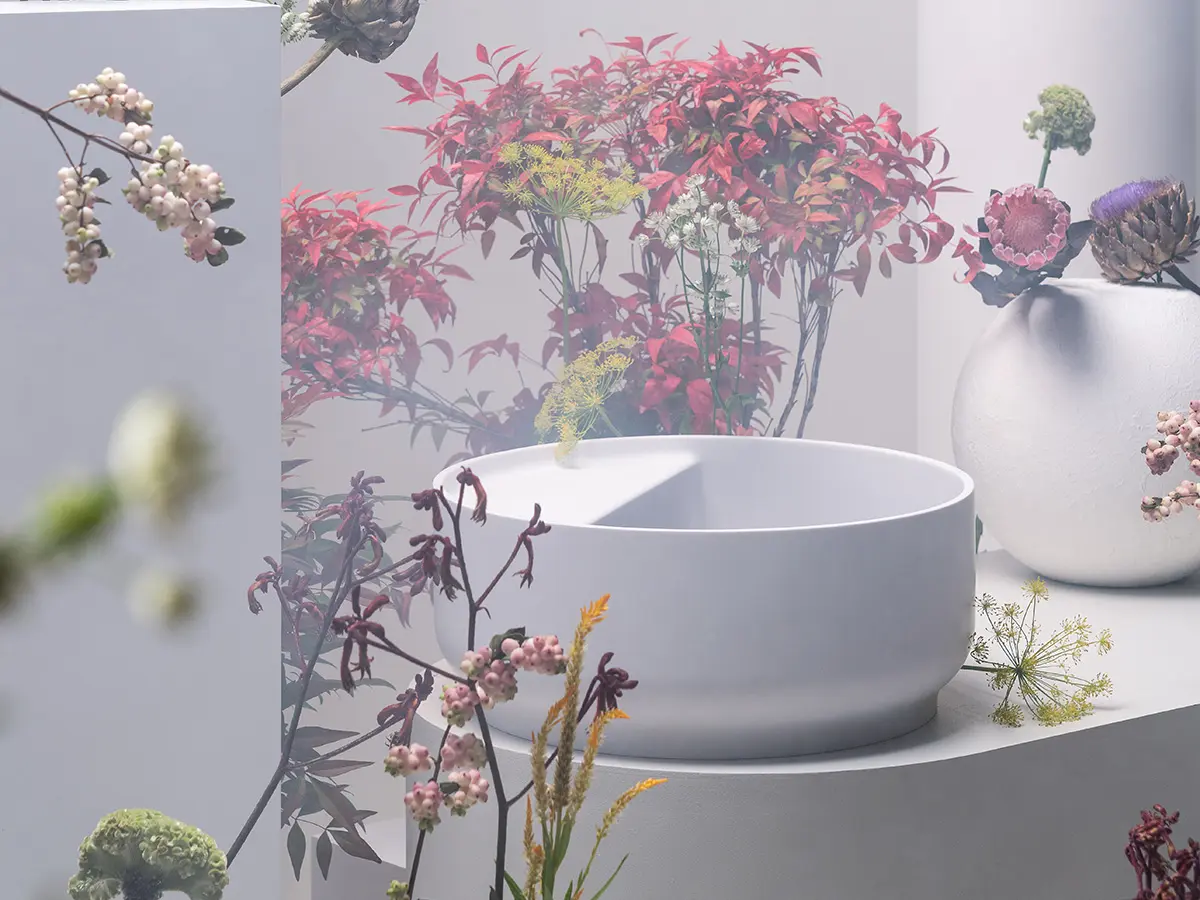 The Beam project curiously combines archetypes of product design and architecture, in a contemporary idiom redefining the idea of the bathroom.
The collection includes a countertop basin made of Biobased Cristalplant®, available in 3 different colours, with a container shelf available in 2 sizes and 2 colours.
Beam is designed by New York studio Visibility, known for the ability and originality it brings to forming objects for ordinary everyday life, filling the living space.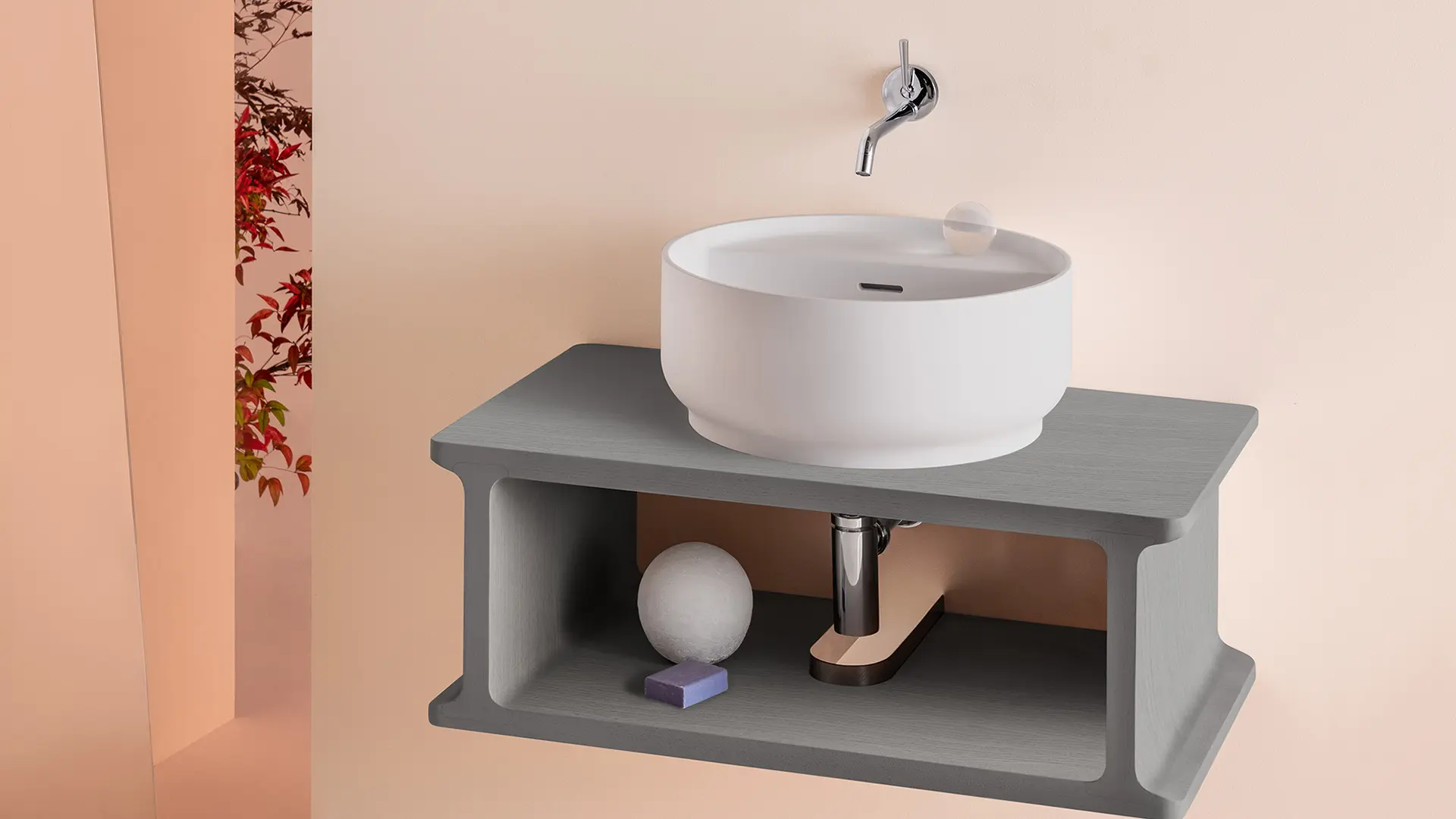 "The design of the washbasin evokes the image of a bowl or basin: ancestors of today's washbasins recalling simple acts associated with nourishment and self-care, inspiring Beam's simple, familiar shape.
On the other hand, the form of the solid ash shelf is a direct reference to the steel I-beam, a key modular element in architecture, the dimensions of which vary according to its use."
Visibility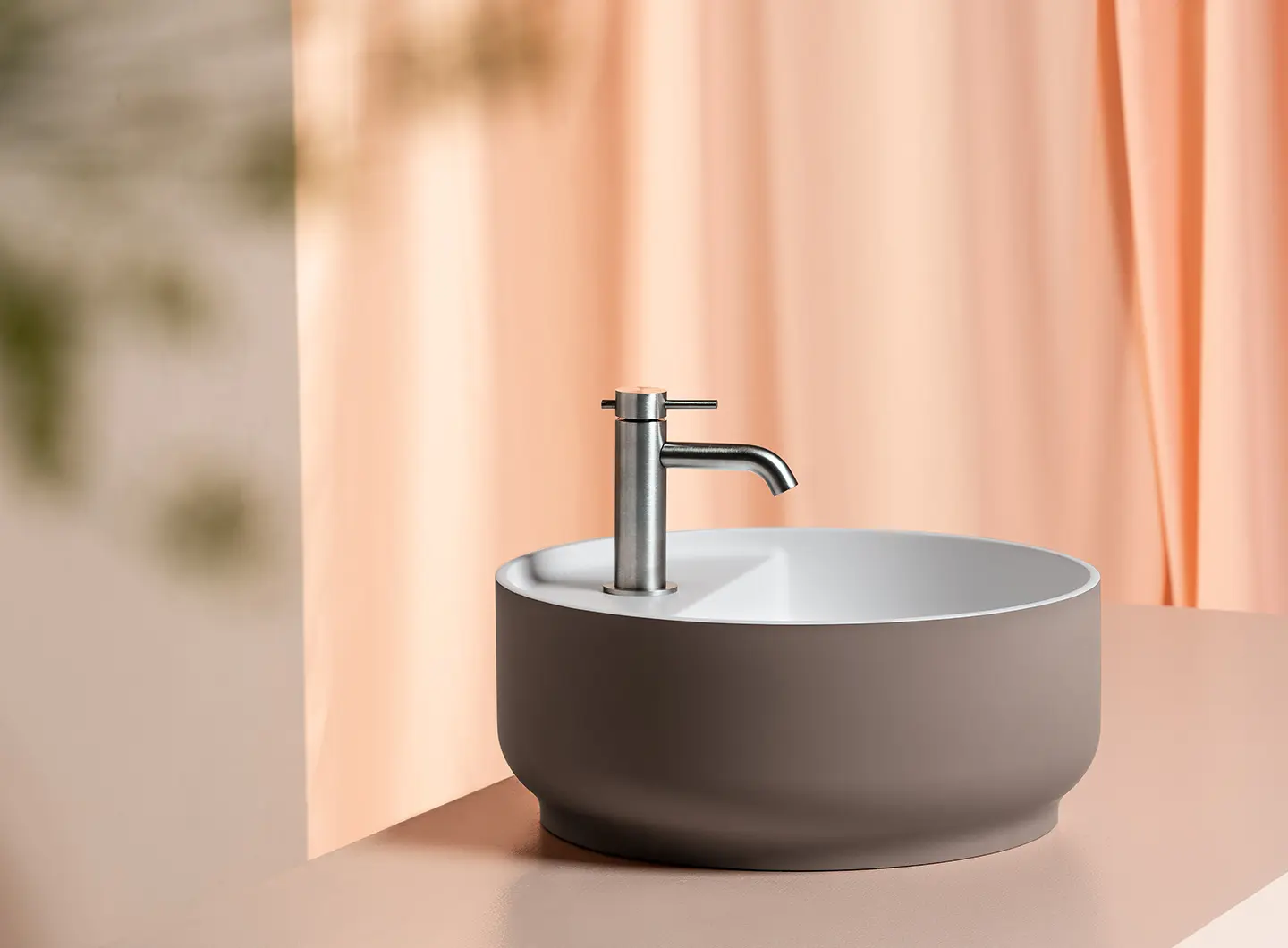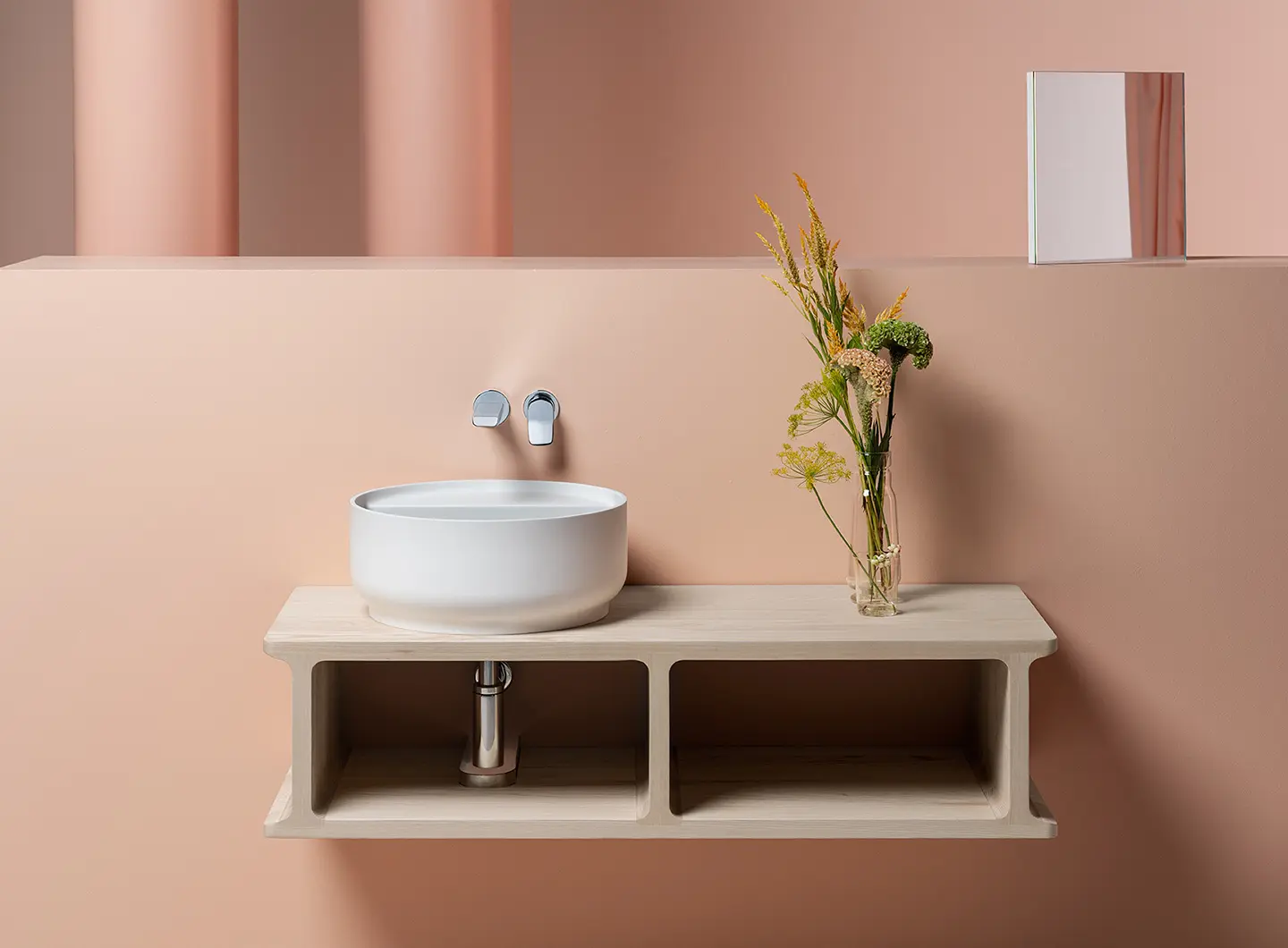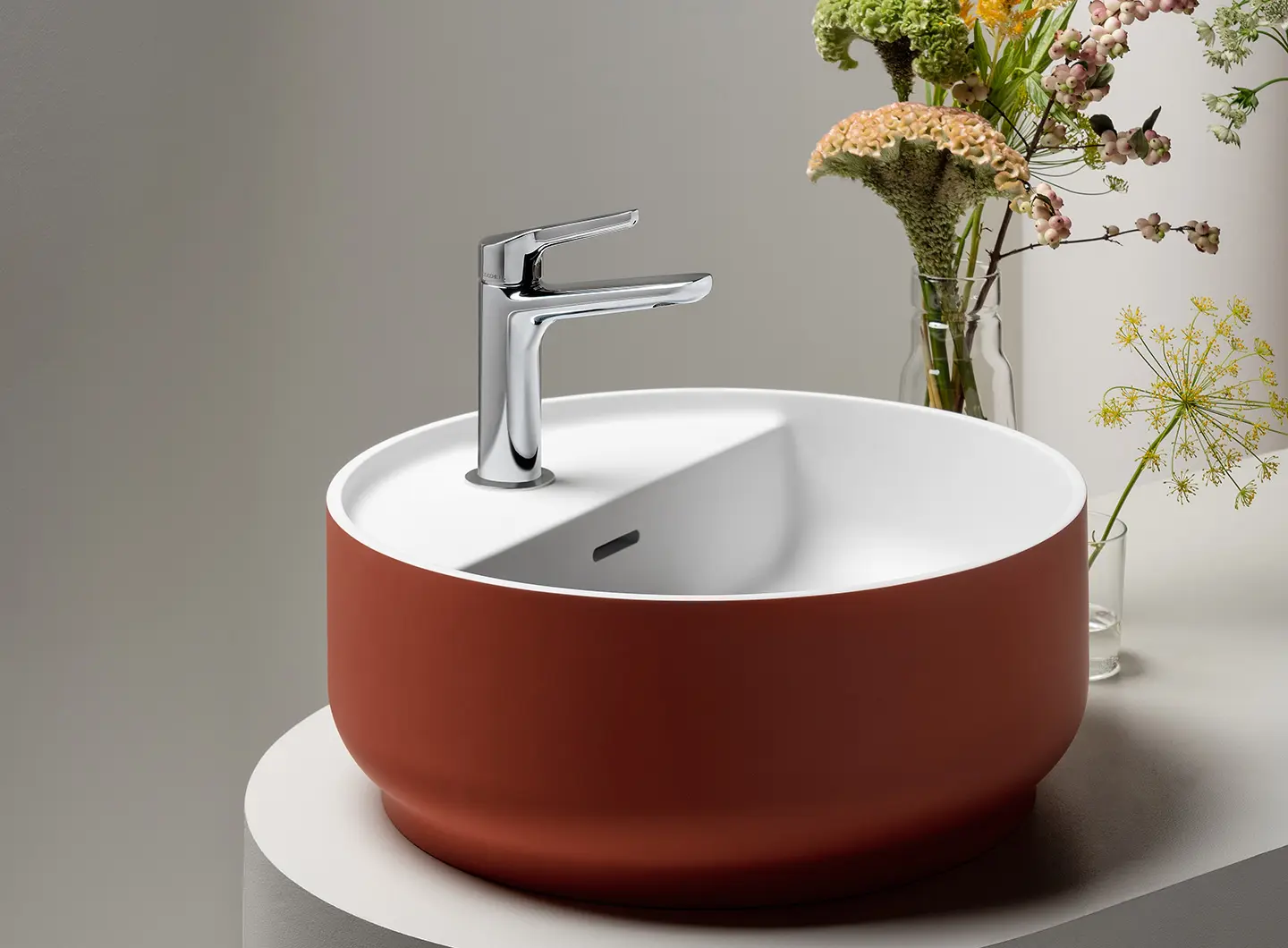 The sizes of the Beam shelf are designed to be perfect for the items typically used in the bathroom, in a functional scheme with an attractive, playful look.