ARC160
Category: Showers and Bathtubs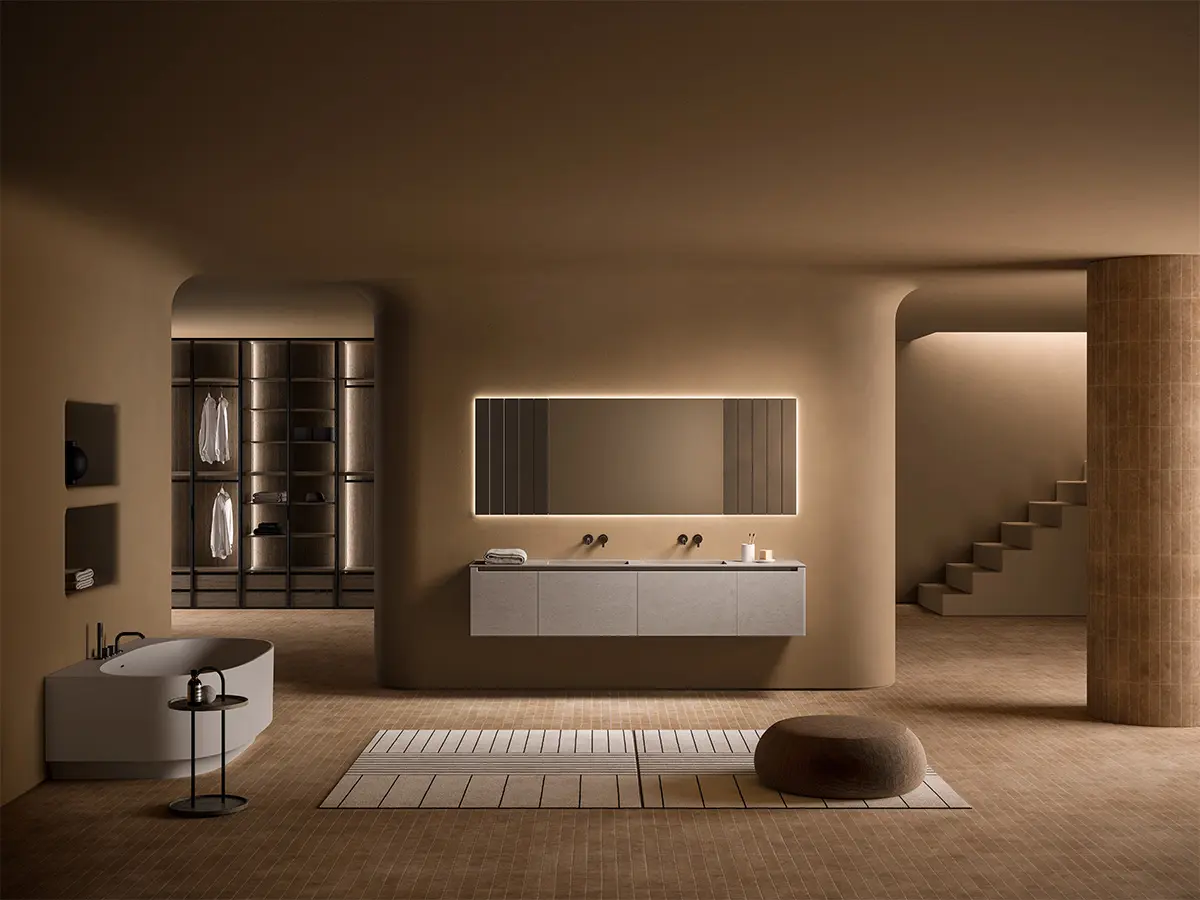 Simple, but with a strong personality, this bathtub emanates from neoclassical architecture.
Arc160 is based on a concept of beauty characterised by the purity of the lines. Its perfect geometry, together with the refined symmetry of the bathtub, accentuates the simple character prevalent in the neoclassical movement. Architectural forms prevail over the decorative and ornamental elements being harmoniously integrated into the space.
Arc160 is the perfect blend of ergonomics, functionality and minimal design. The characteristic arched detail creates a significant drop shadow, which gives the impression of a floating bathtub, and it also gives rise a feeling of softness and lightness that provides a perfect escape from the workday.
Being able to adopt different personalities, ARC160 bathtub is available in White Matt Topsolid or UHS Colour Coating. This allows it to get a range of 65 different tones, giving it a great personality to be adapted to different ambiences. Likewise, its wall-mounted configuration together with its rounded curves, make this bathtub a perfect option for those projects in which there is a limited space for the bathrooms.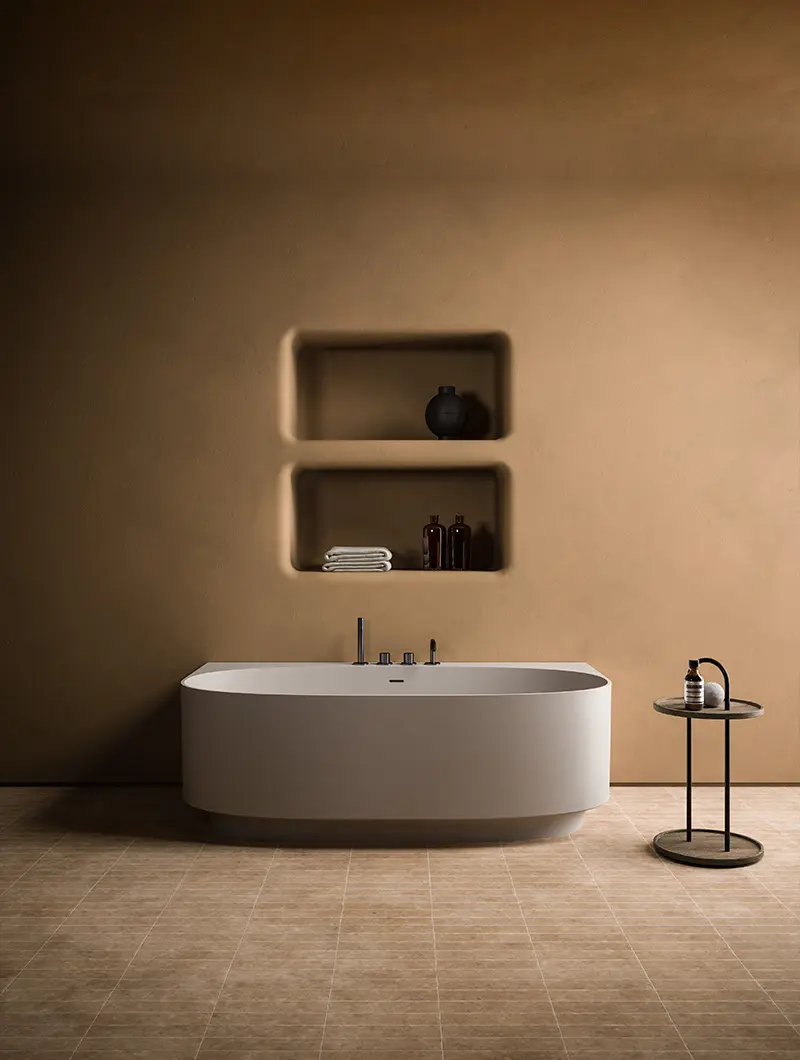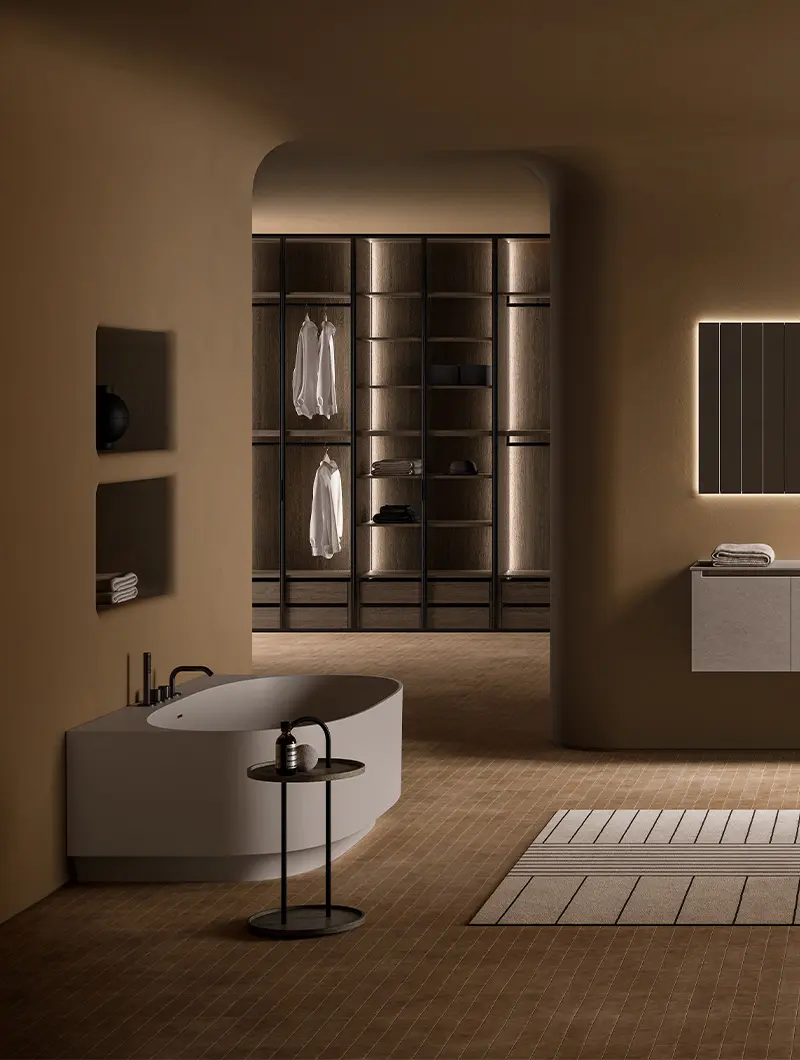 BRAND SELECTION
OUR PRODUCTS