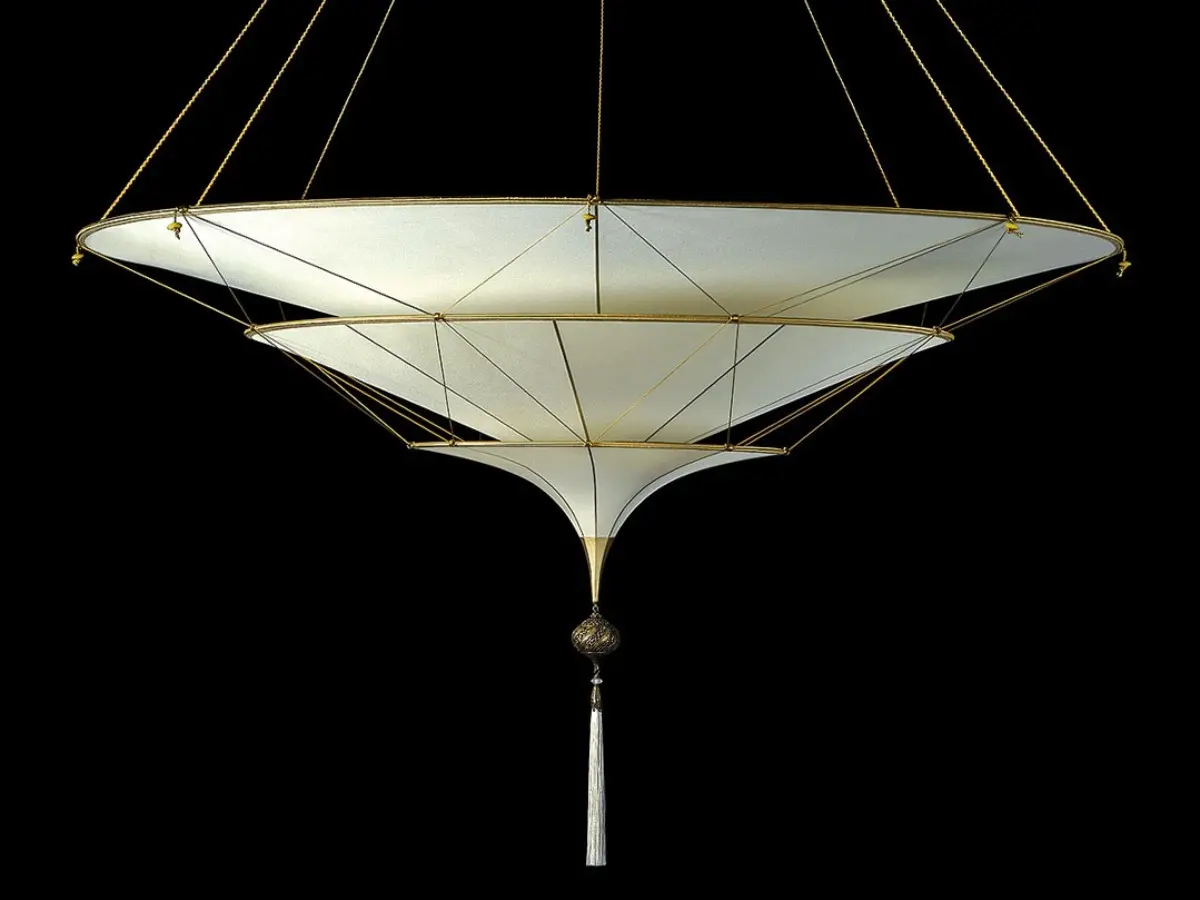 Scheherazade is a silk lamp by Fortuny® entirely handmade and decorated in Venice. 
The elegant three-tier structure has the shape of an upside-down pagoda, suspended by a delicate net of cords decorated with Murano glass beads. The lower tier culminates with a fine engraved drop. This lamp embodies Mariano Fortuny's interest and passion for the oriental world and the Venetian culture.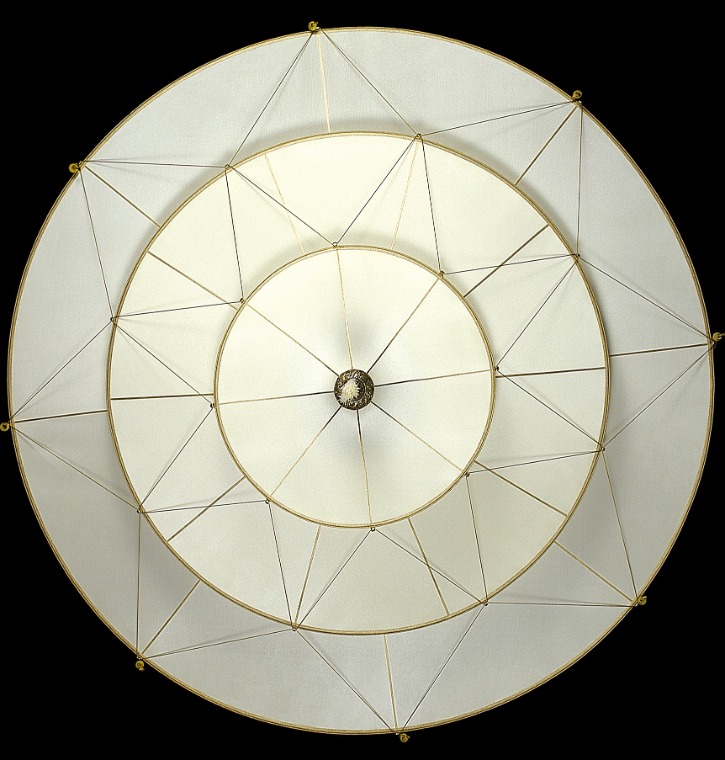 Product description
Fortuny Scheherazade® comes in four possible decorations: Geometric, Floral, Herbarium, Vogue (photo). The smaller version has two silk discs. A metal crown decorated with floral motifs can be added to increase the diameter.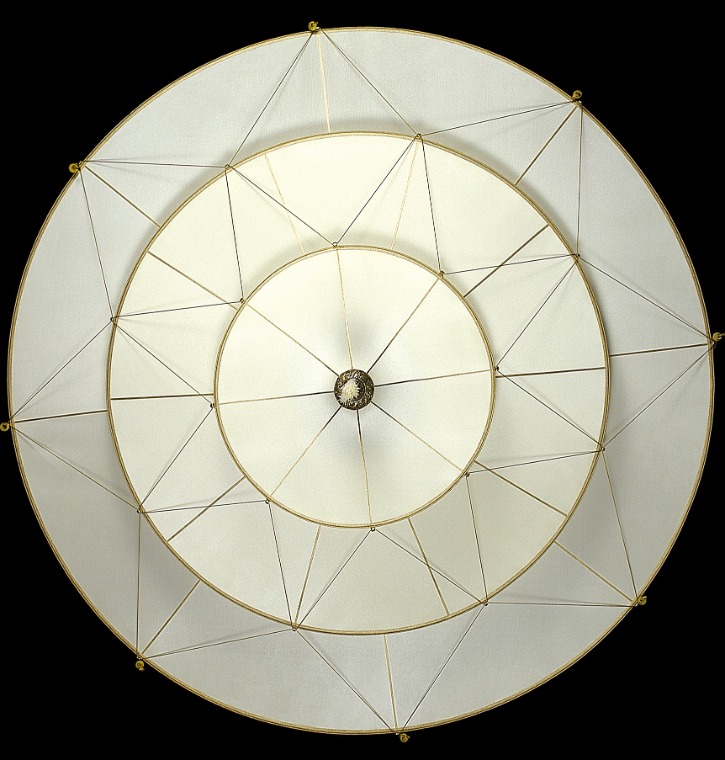 Product name
Scheherazade | Vogue
Product sheet
Scheherazade in seta a tre dischi | Vogue

Collection
Scheherazade in seta

Official website
Collezione SETA

ALTRI PRODOTTI DELLA NOSTRA COLLEZIONE
BRAND SELECTION
OUR PRODUCTS