Kilt lamp, design Marcello Ziliani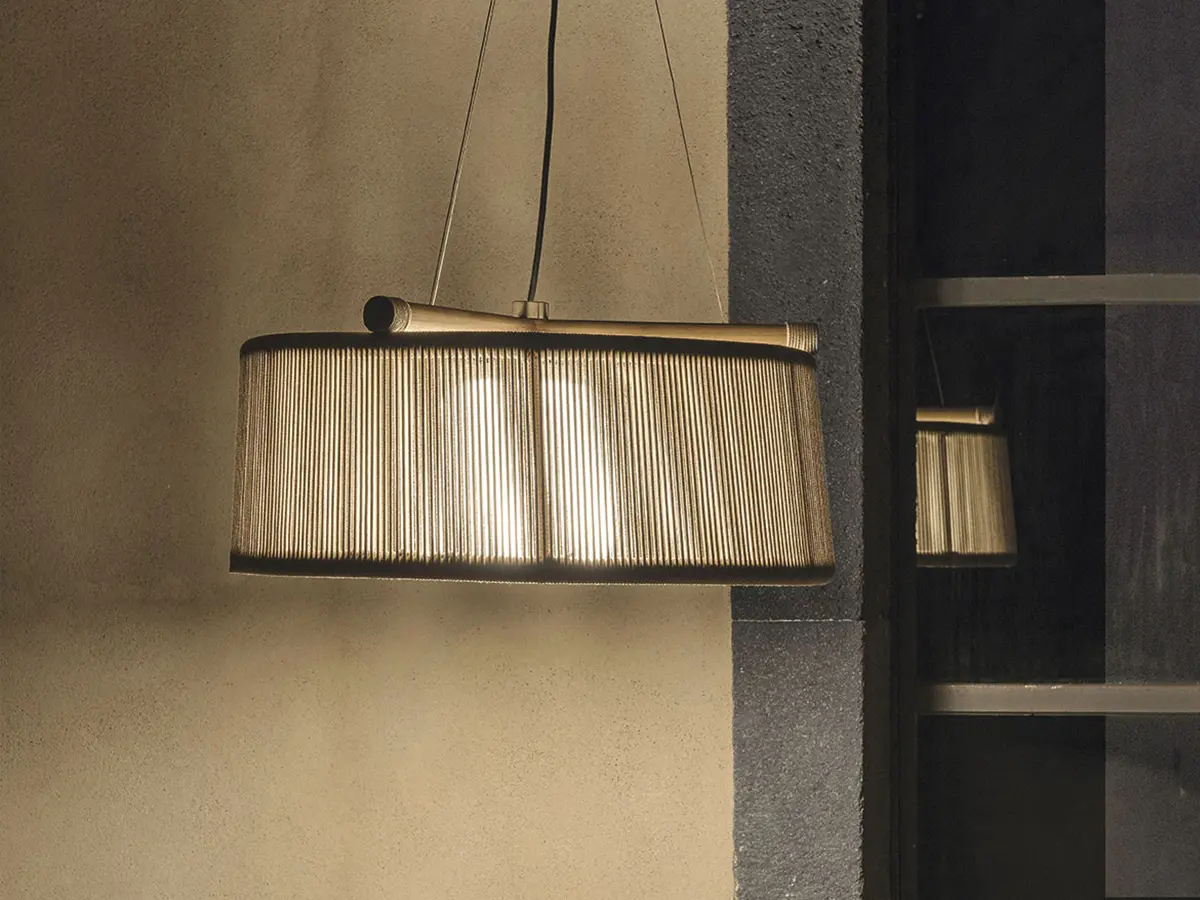 The iconic silhouette of the Kilt lounge and dining collection is reinterpreted in a new design that brings to life a hanging lamp, a 'circle' of light capable of creating warm, relaxing and charming outdoor moods.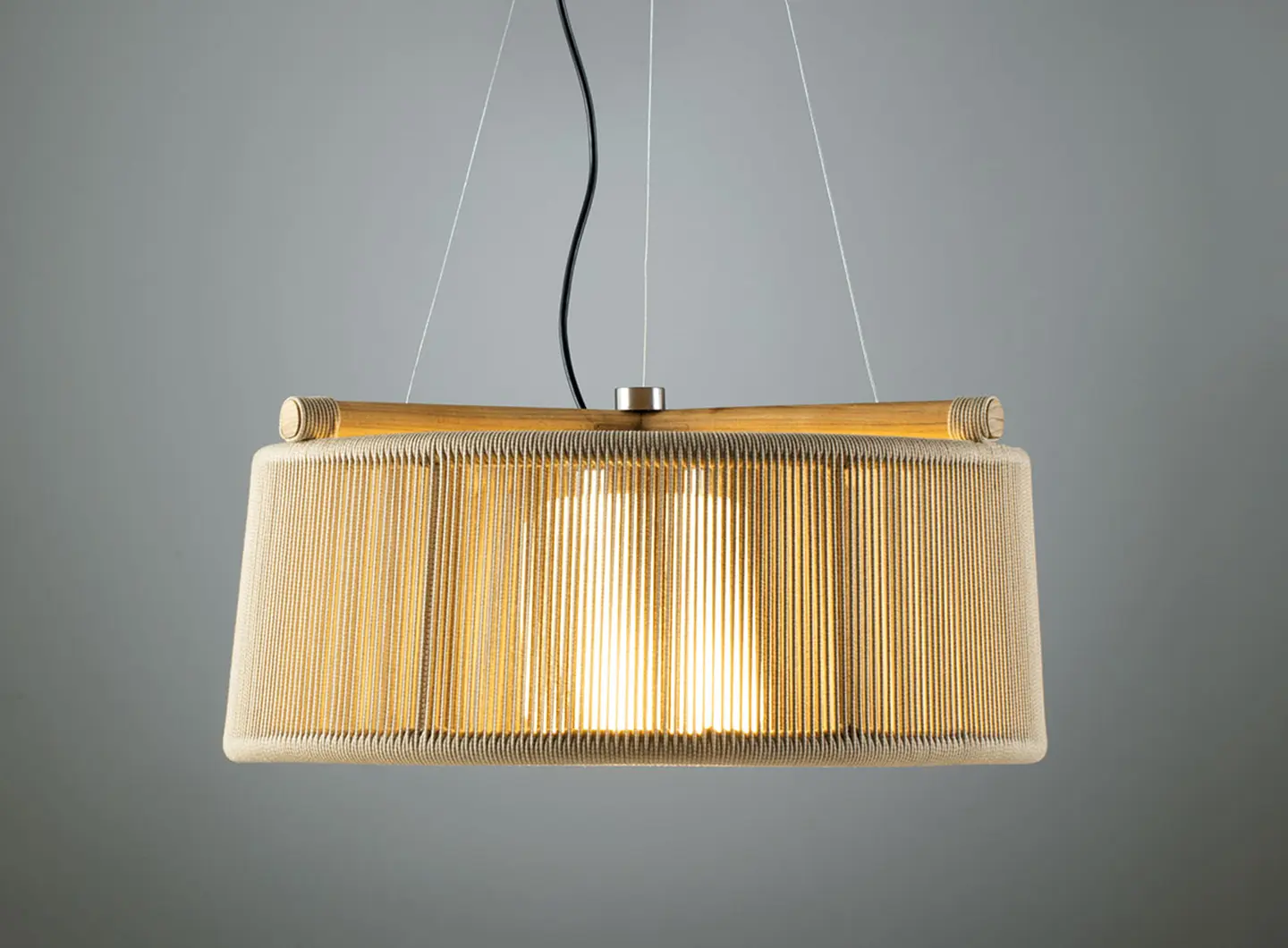 The Kilt lamp confirms the same materic characteristics as the furniture in the larger collection, where natural or pickled teak (FSC certified) is matched with polypropylene cord, here available in the refined shades of Sand and Dark Grey.
The large diameter of the lamp enables the light to diffuse evenly and the diffuser, with its opaline finish, creates a warm, welcoming atmosphere. The cord is stretched and, as if on a frame, wound around the teak lampshade to filter the light and create pleasant outdoor light effects. In this way, the Kilt collection is enhanced by a new 'dimension', designed to light up and enhance porches, dehors, terraces, urban balconies, and to create surprise interiors, personalising them with a touch of lightness and contemporary flair.
With its elegant, recognisable aesthetic, the Kilt hanging lamp ensures functionality and visual comfort, underlining the decorative value of light in the perception of spaces.
Designed by

Marcello Ziliani

BRAND SELECTION
OUR PRODUCTS