UFO in cast bronze
Its elegant timeless shape, the perfect execution technique and the well-kept details of all its parts have made it become a formal reference for the world of contemporary furniture.
The peculiarity of the shell design of its underside, the invisible and perfectly-designed joint with the top, in addition to the insert with the finely-flared truncated-conical central base have so far been interpreted using several materials and finishes.
Top, underside and base in cast bronze.
Designed by

Ferruccio Laviani
Born in Cremona in 1960, Ferruccio Laviani studied at the Professional Institute for Violin and Wood Crafts in Cremona, graduating in 1978. He then continued his studies at the Milan Polytechnic, at the Faculty of Architecture, graduating in 1986, after attending courses held by teachers such as Achille Castiglioni and Marco Zanuso, among others. At the same time, he also attended the Milan Polytechnic School of Design, a public school from which he graduated in 1984. In the meantime, in 1983, he began working at Studio De Lucchi, becoming a partner in 1986 and leaving it only in 1991, to open his own private studio in Milan.
He works as an architect in the areas of product design, interior design, art direction and graphics.
It designs commercial spaces and installations, as well as offices and residential buildings, for private clients and brands.
Thanks to his long experience as a designer, he is often invited to give lectures at various universities, schools, fairs and institutions that promote culture and design.
At the 2018 Milan Furniture Fair, the retrospective exhibition "Peep O Rama. The furniture Show" at the Metropol Dolce & Gabbana Theatre, celebrates its long-standing partnership with Italian company Emmemobili.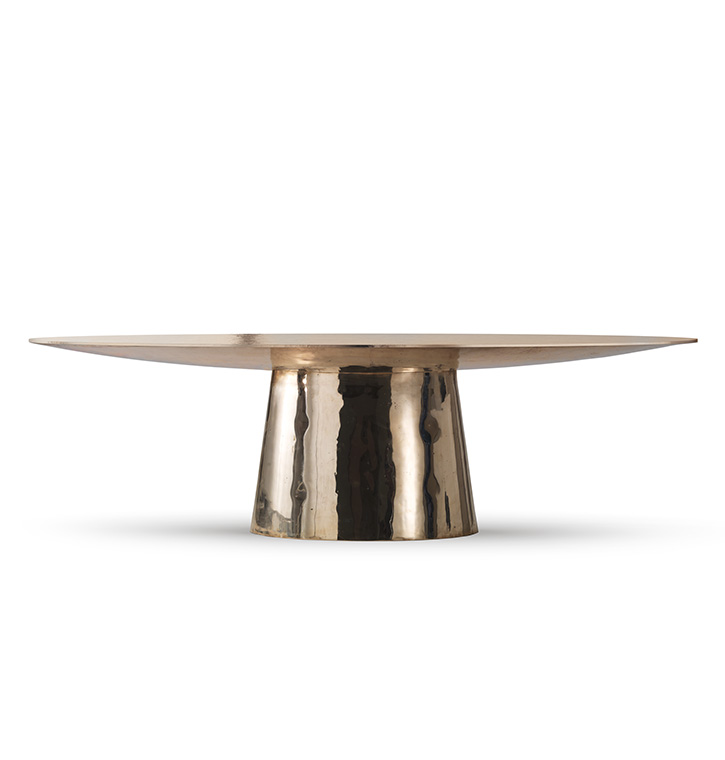 Product Overview
Top, underside and base in cast bronze.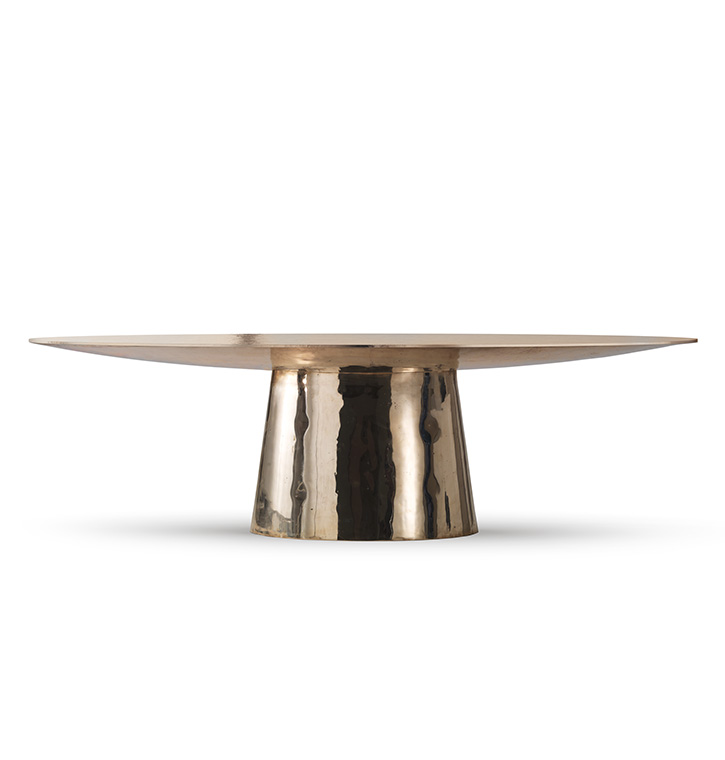 Product name
UFO in cast bronze
Designer
Ferruccio Laviani
Product sheet
UFO in cast bronze

Collection
UFO Tables

Official website
Emmemobili

BRAND SELECTION
OUR PRODUCTS