Elizabeth
Category: Cabinets and containers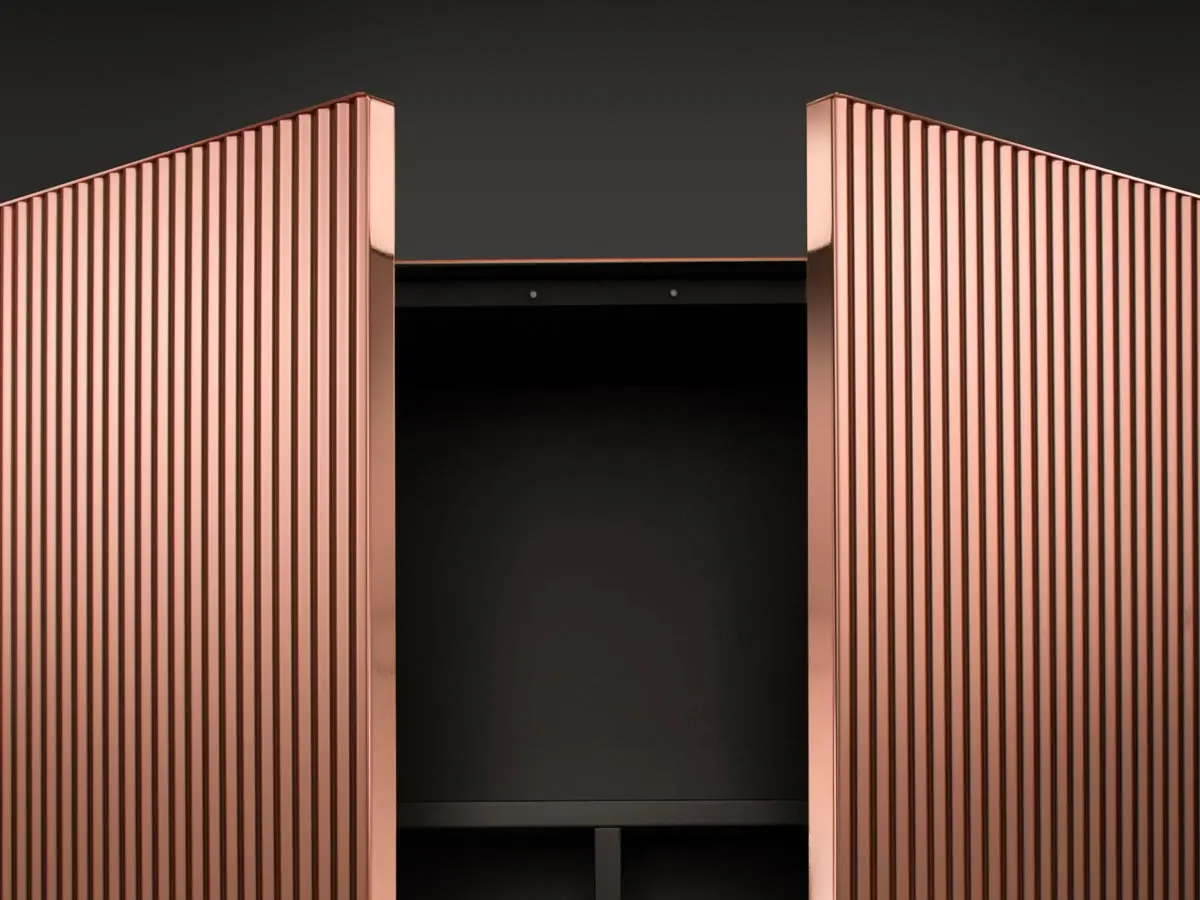 ELIZABETH, design Nathalie Dewez
Like a ballerina on her toes, Elizabeth gracefully unfurls her luminous dress, as if made of pleated fabric.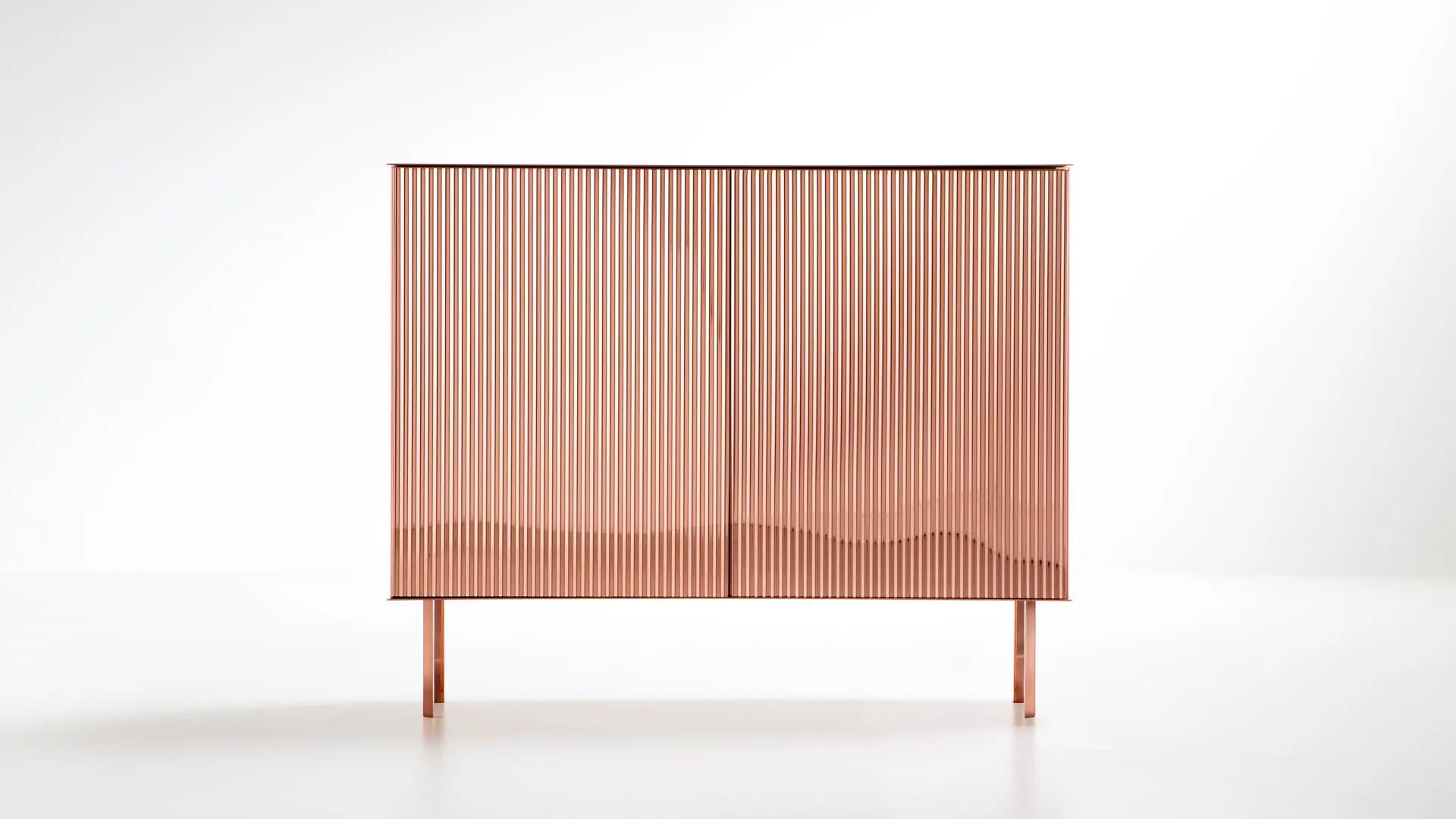 The characteristic folds add movement to the metal sheet along the surface of the cabinet, transforming each reflection into light. In an interplay of airiness and tension, elasticity and rigour, the metal vibrates with the rhythm of its pleats. Available in steel, brass or copper, Elizabeth gives shape to a new way of imagining unambiguously feminine metal furniture.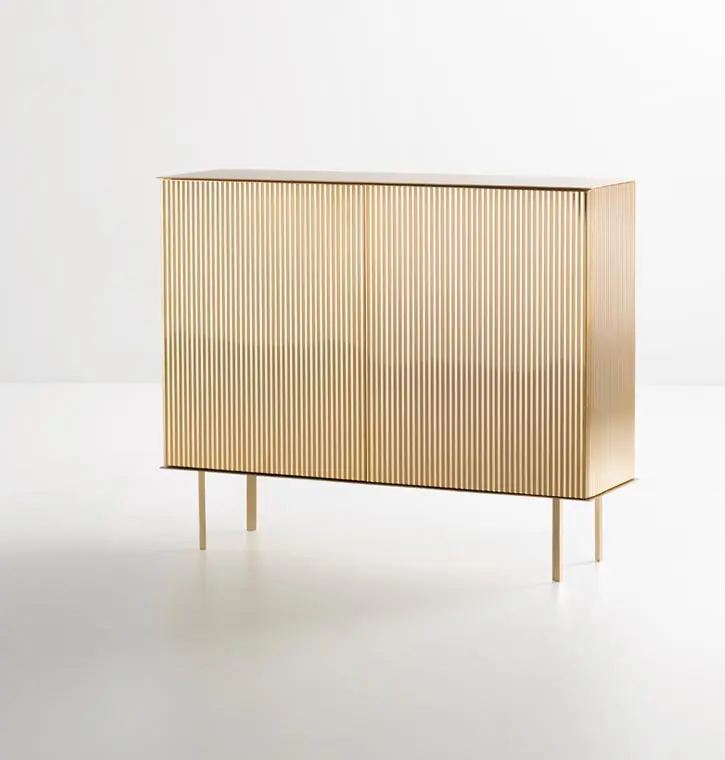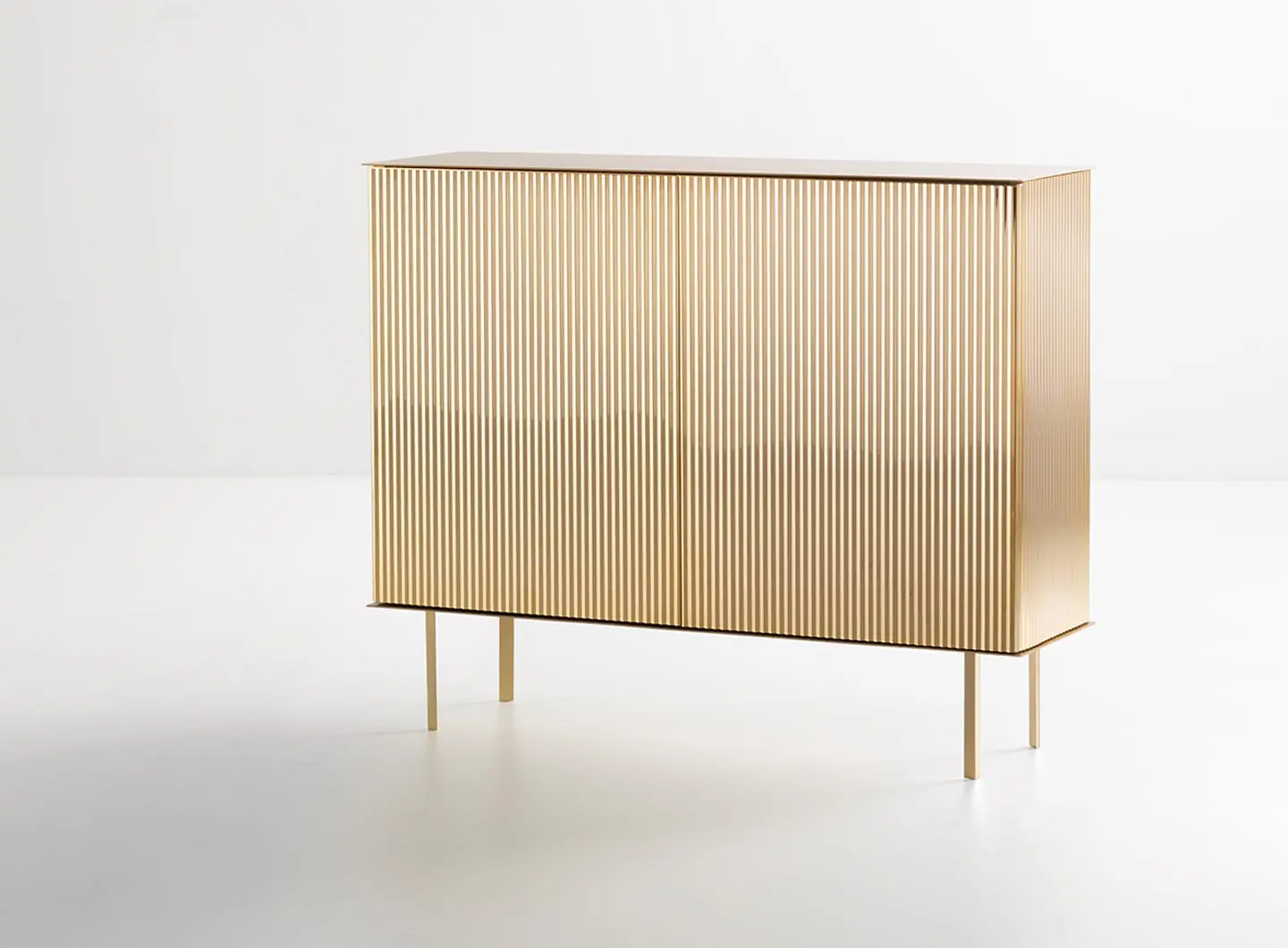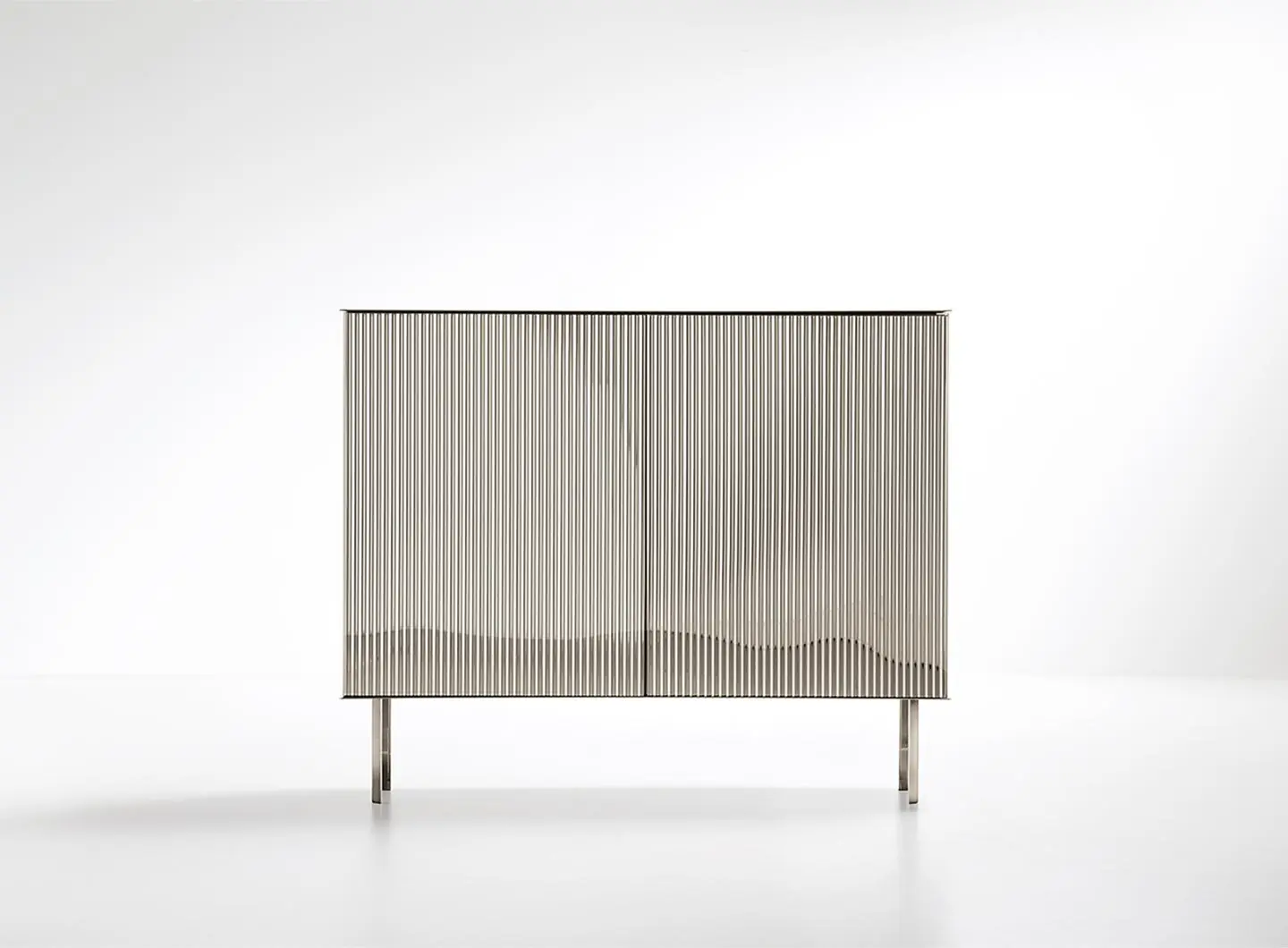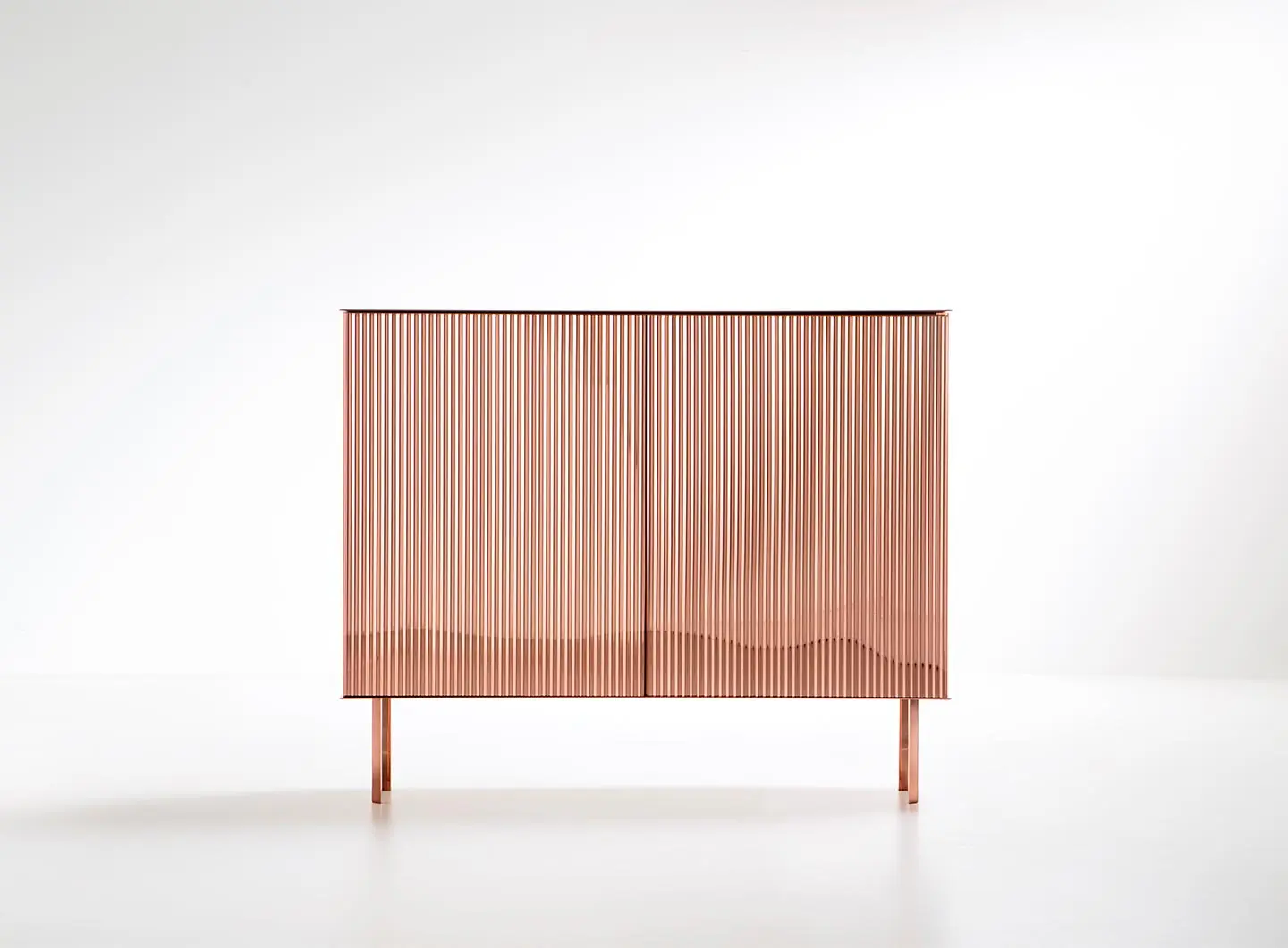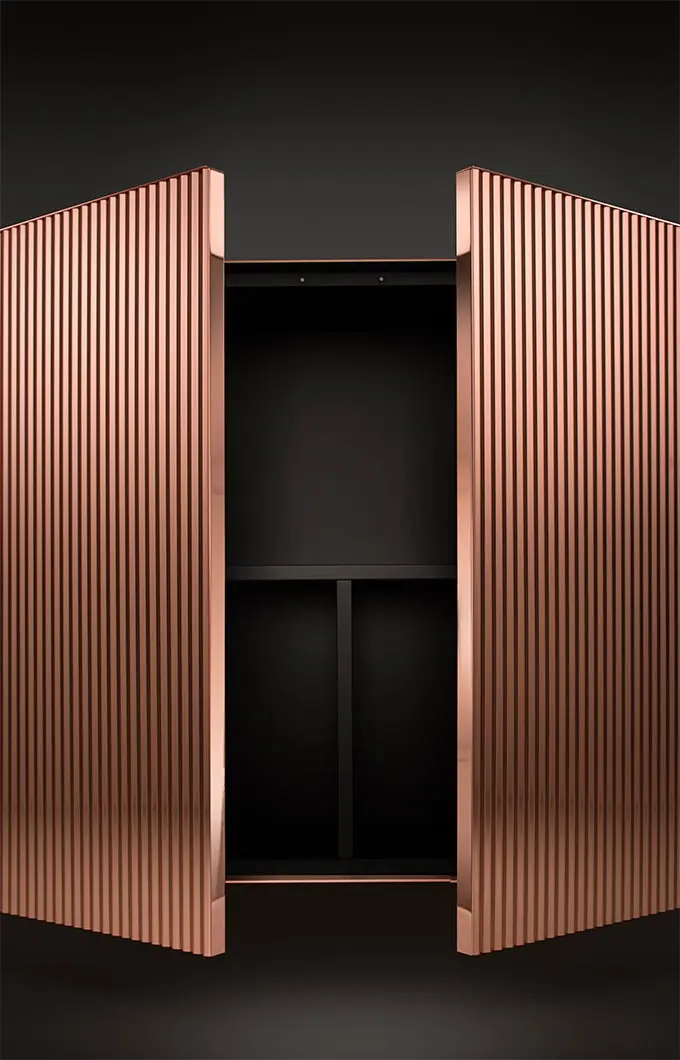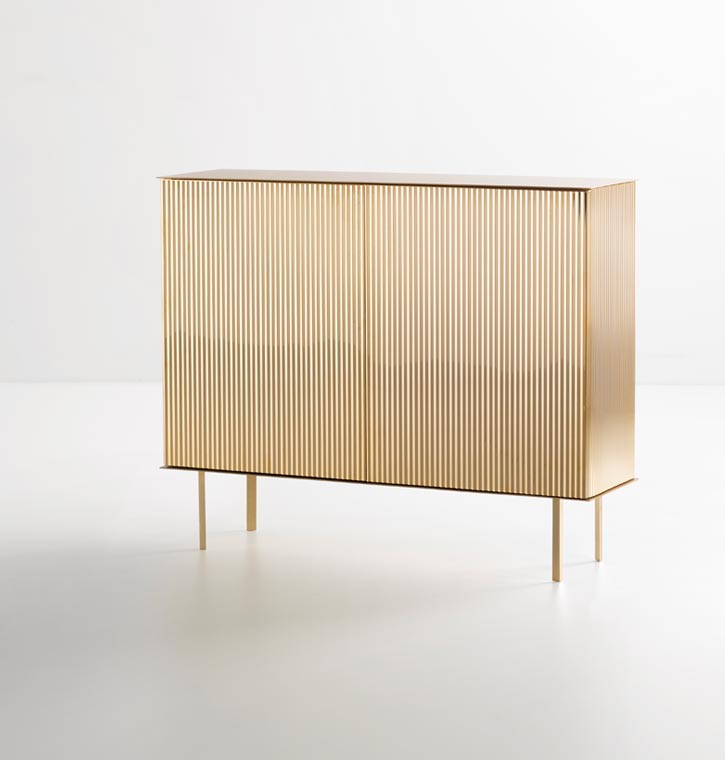 Product description
Cabinet clad in pleated metal on all sides. Push-open doors. Limited edition.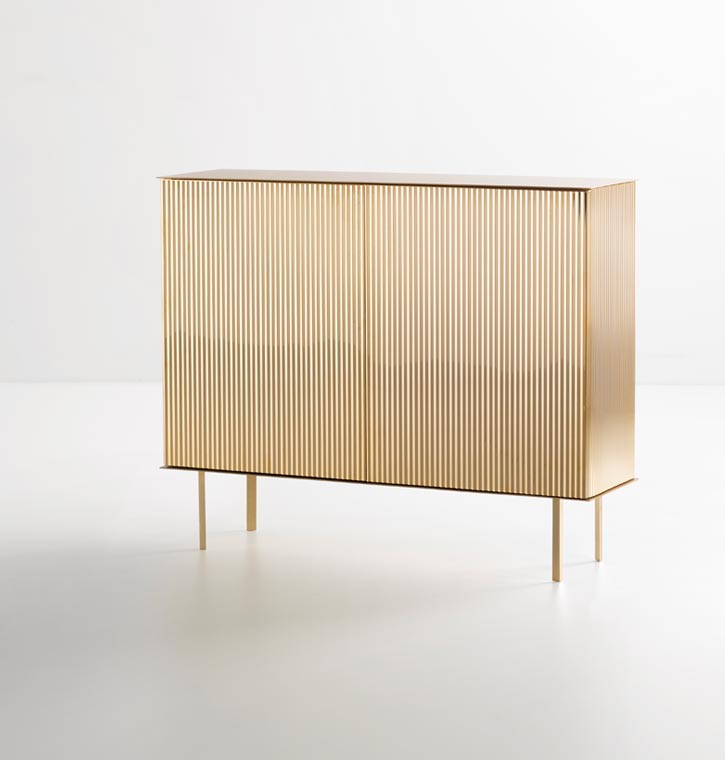 Materials
Steel, Brass, Copper
Product sheet
ELIZABETH, design Nathalie Dewez

Collection
De Castelli / Collection

Official website
De Castelli

BRAND SELECTION
OUR PRODUCTS