Drops
Category: Tables and coffee tables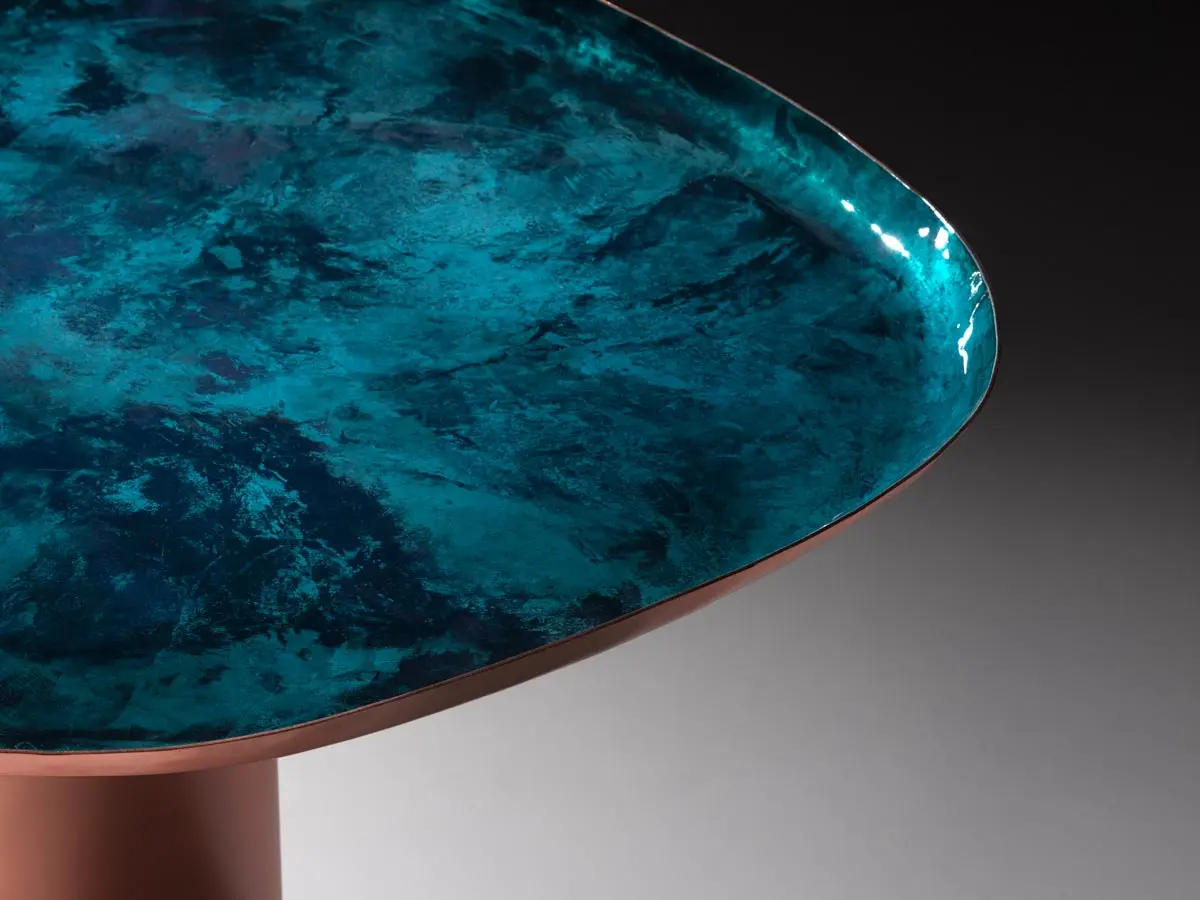 DROPS, design Zanellato/Bortotto
A family of coffee tables in three different sizes, inspired by the unexpected, irregular shapes of water droplets on a surface.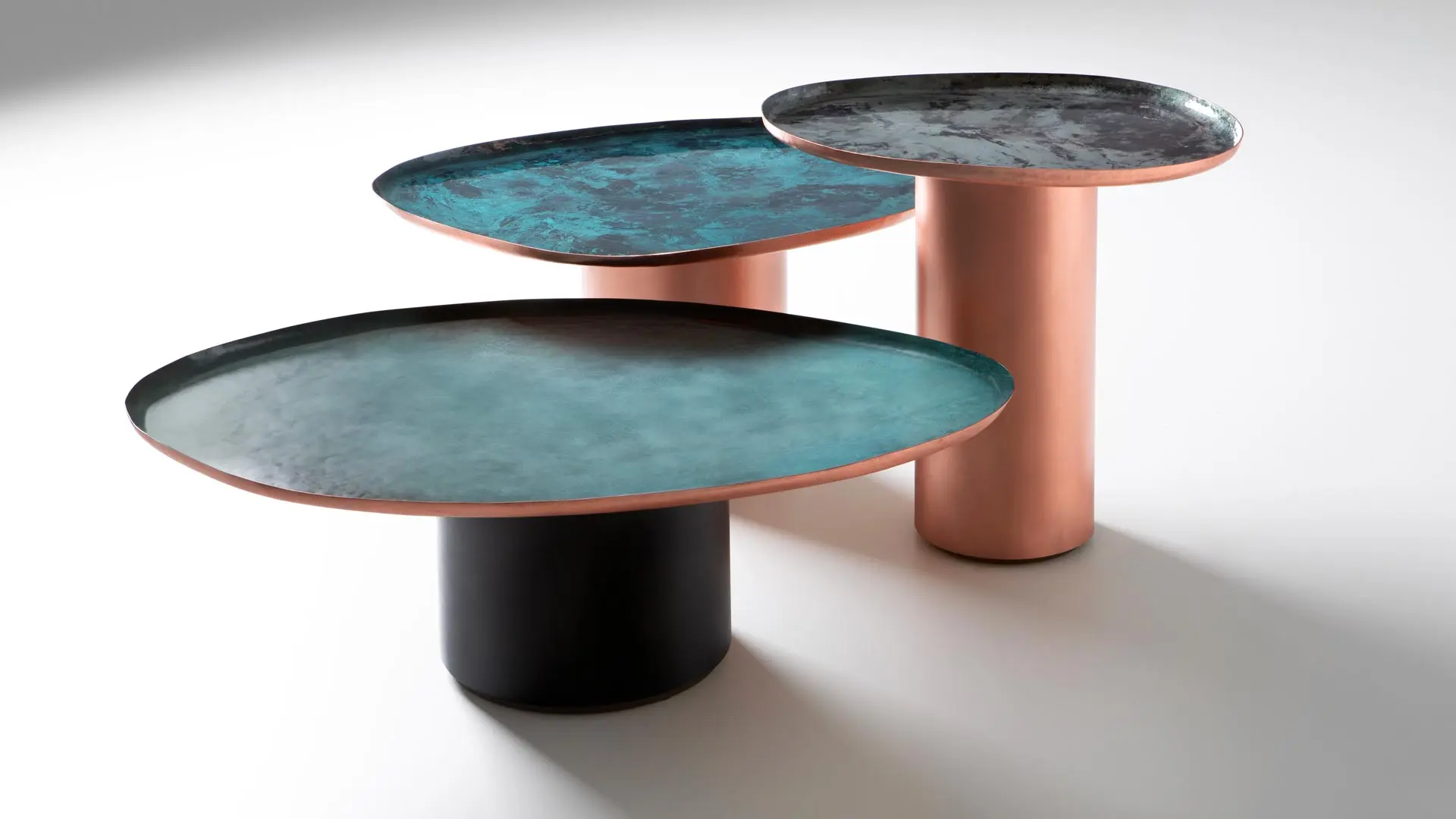 Their soft, familiar lines embody the skilled craftsmanship and artisan know-how of De Castelli, which has revived the traditional technique of manually hammering and shaping copper. The tables are thus a nod to a tradition that, given a contemporary interpretation, is manifested in products that harmoniously integrate with everyday settings. The new DeNuance finish from De Castelli further enhances the copper tops, giving each piece an organic, natural look through the combination of fire, oxidation and pigments. DeNuance and Verderame breathe life into a fresh combination of tones inspired by water and the way it moves. De Castelli metals now have a new look, rich in depth and an infinite range of hues.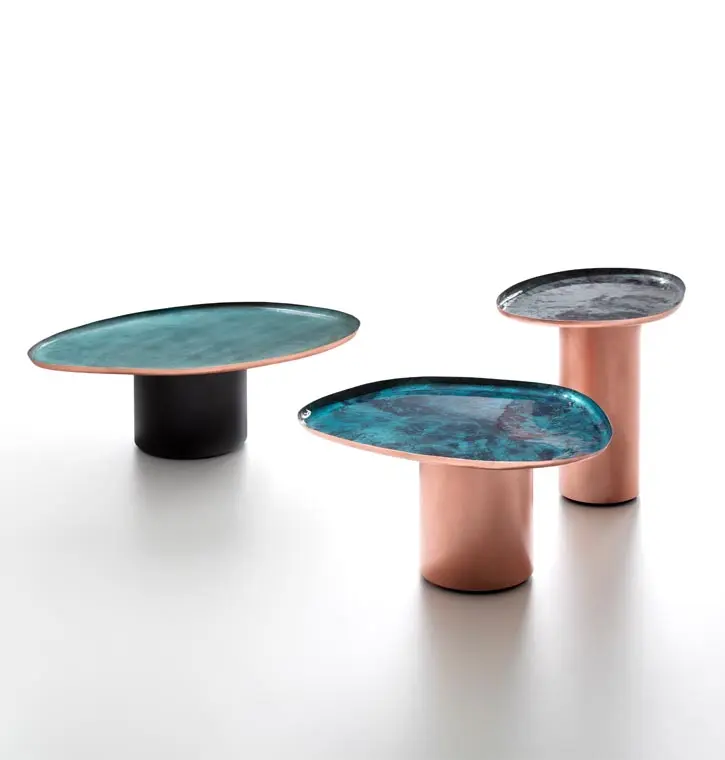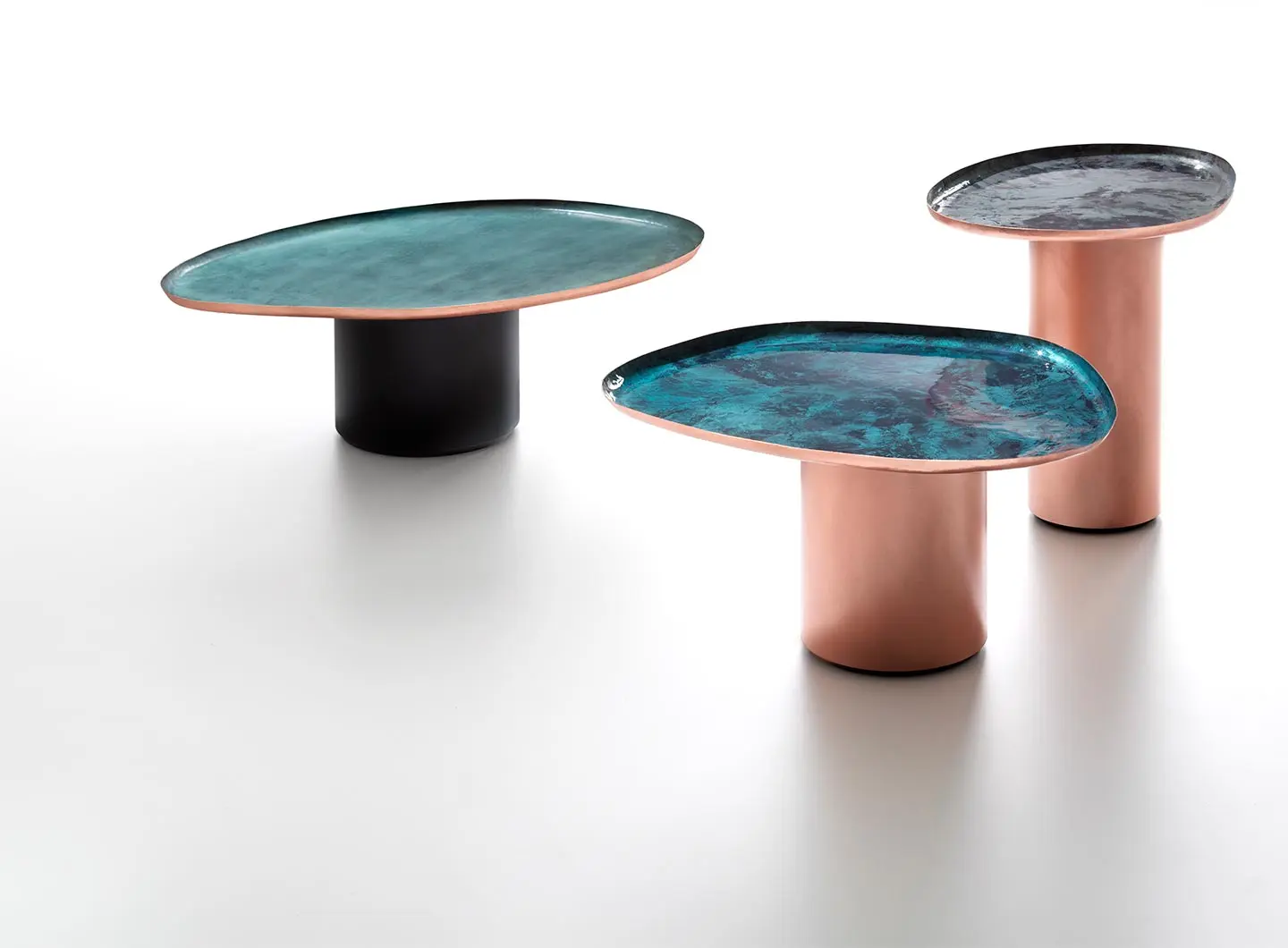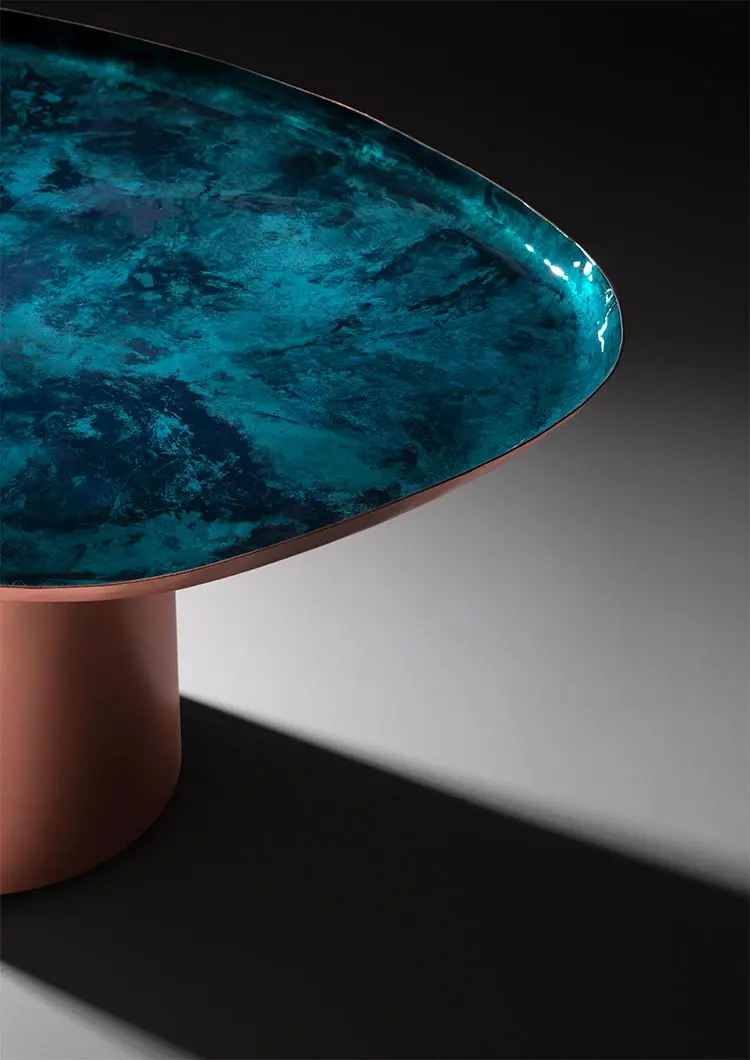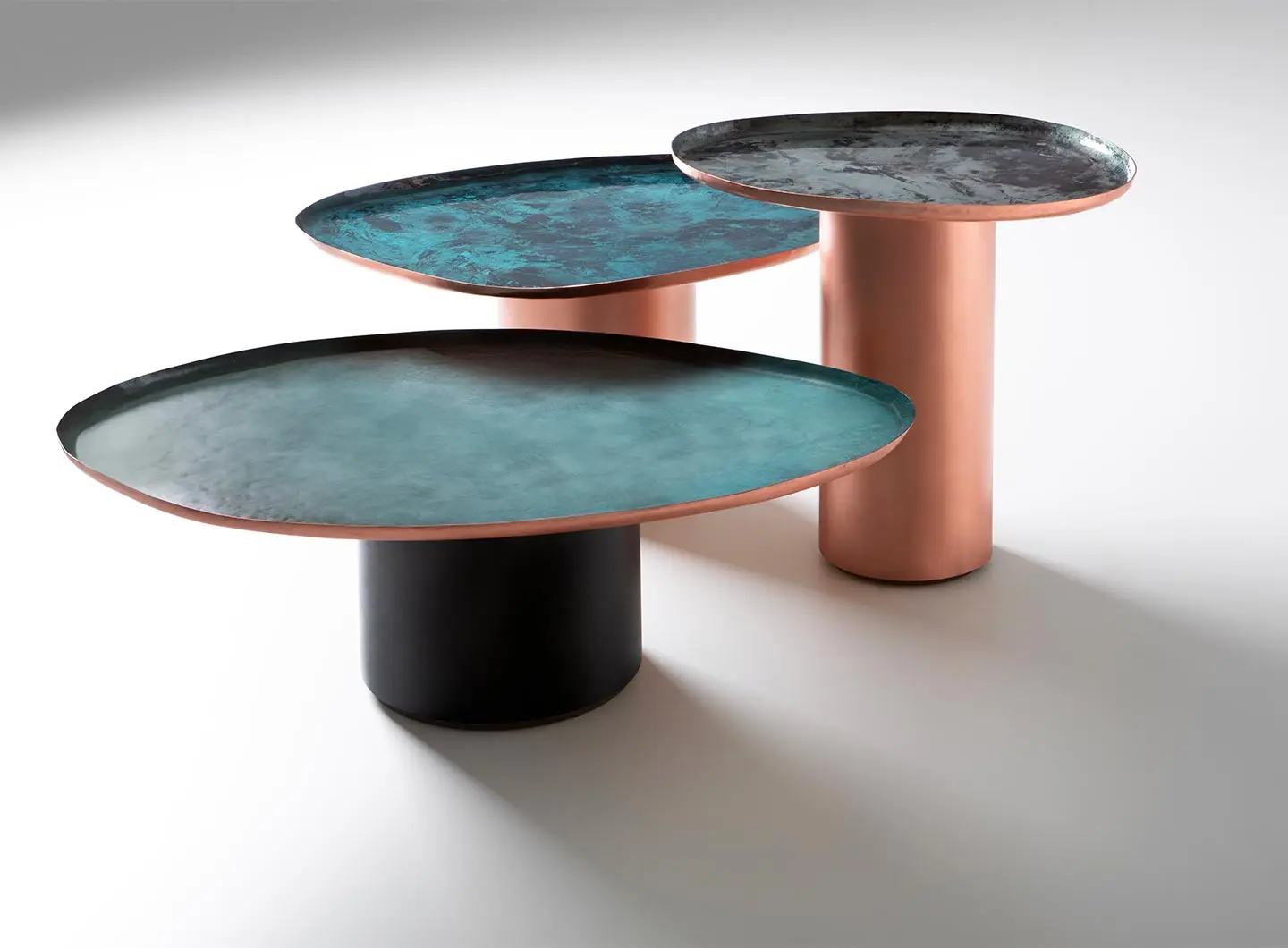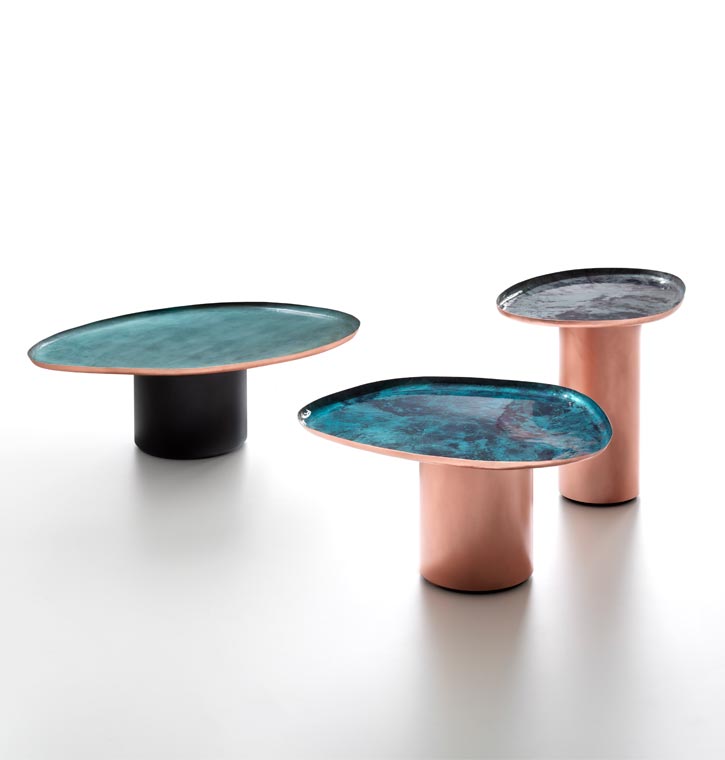 Product description
Set of copper coffee tables characterized by tops with organic shapes and finishes obtained through the combined action of fire, oxidation and pigments.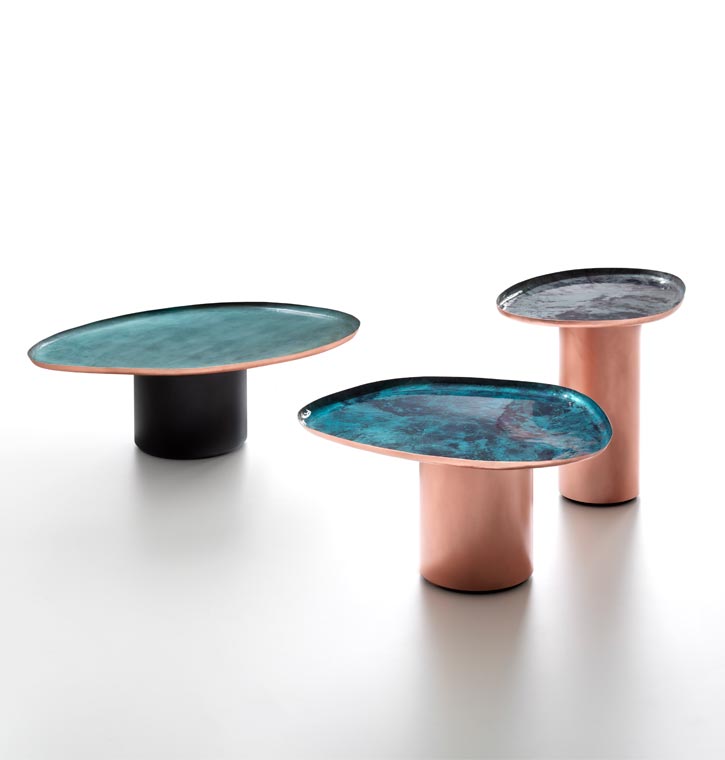 Designer
Zanellato/Bortotto
Dimensions
DROP 30: W. 89 D. 59 H. 30 cm
DROP 38: W. 69 D. 55 H. 38 cm
DROP 52: W. 42 D. 54 H. 52 cm
Product sheet
DROPS, design Zanellato/Bortotto

Collection
De Castelli / Collection

Official website
De Castelli

BRAND SELECTION
OUR PRODUCTS