Celato
Category: Cabinets and containers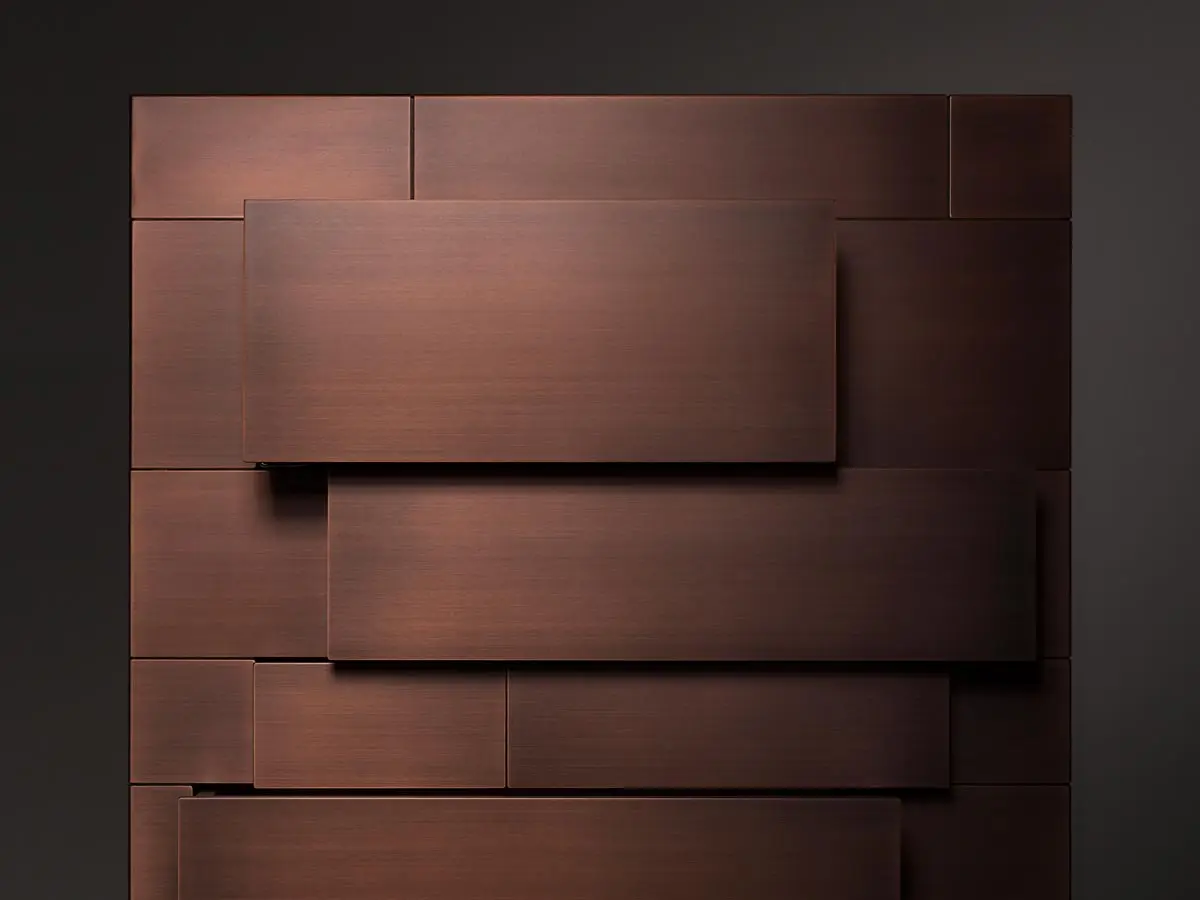 CELATO, design R&D De Castelli
Celato is a reference to what is concealed to keep a memory intact; it's an archetype in which beauty is revealed in stages.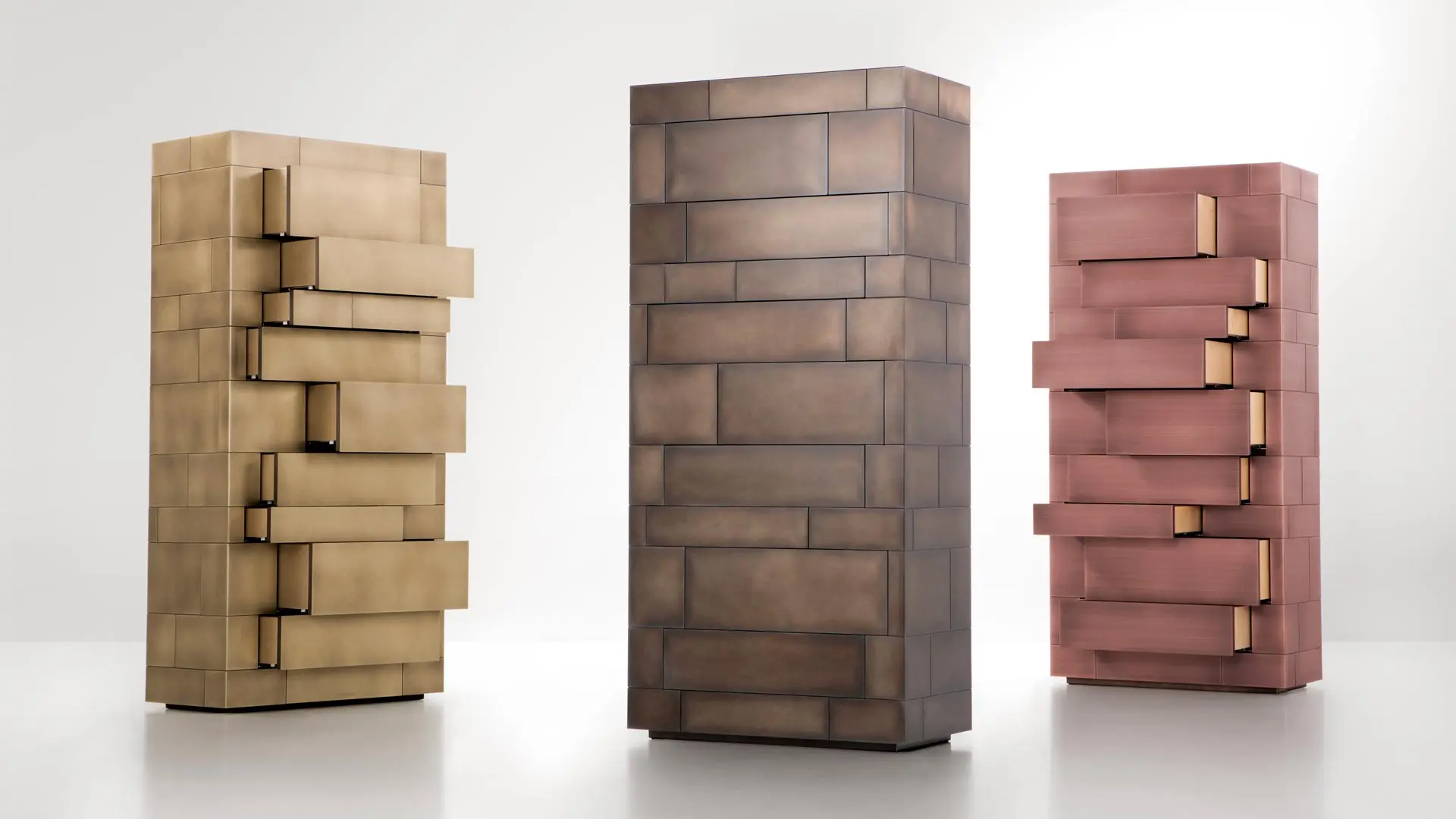 A monolithic appearance makes Celato a contemporary menhir; like a legend that tells of magnificent treasures safeguarded below sacred stones, Celato reveals its dual soul, with many internal, hidden, almost secret spaces. It combines several tesserae to form a whole: aesthetics, function and an incredible ability to make each piece unique, never identical to the next, which is revealed without impudence, walking an avant-garde line between tradition and modernity.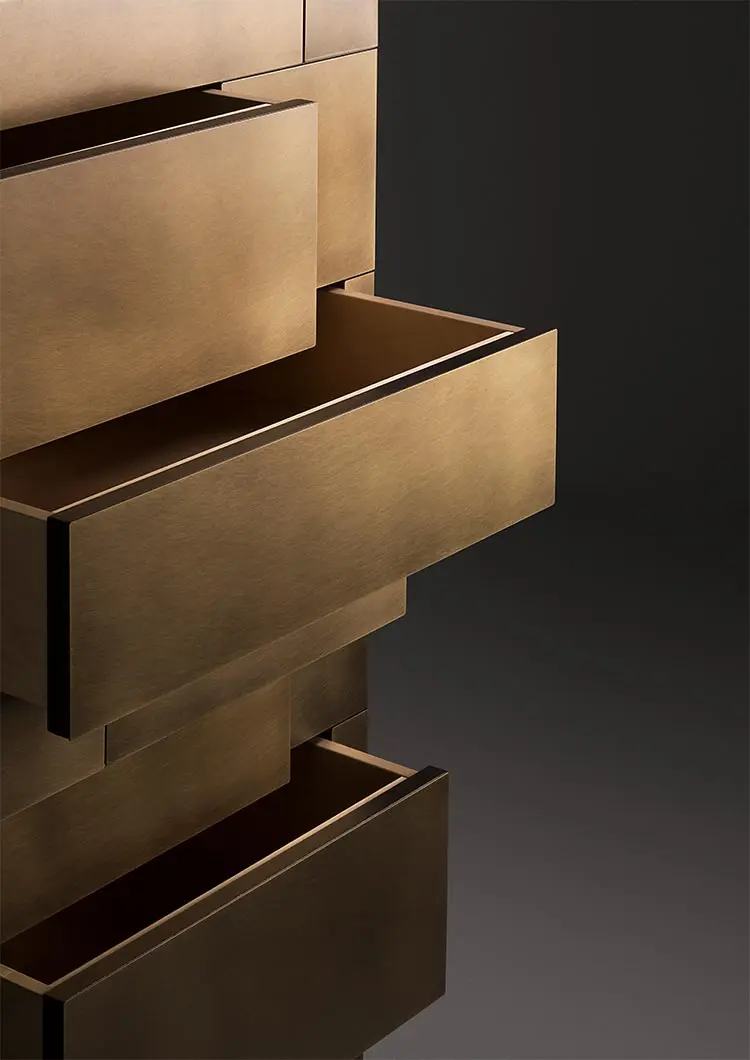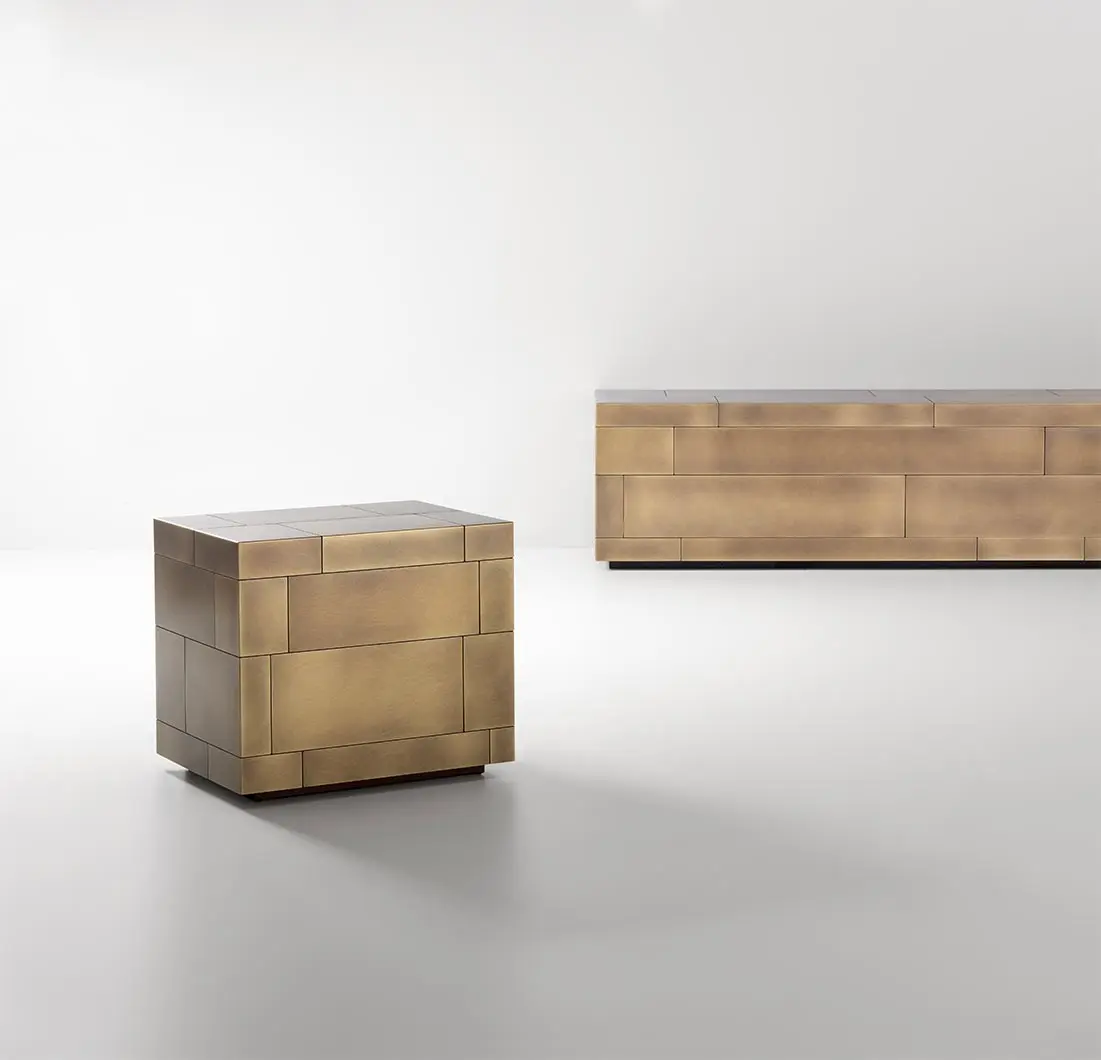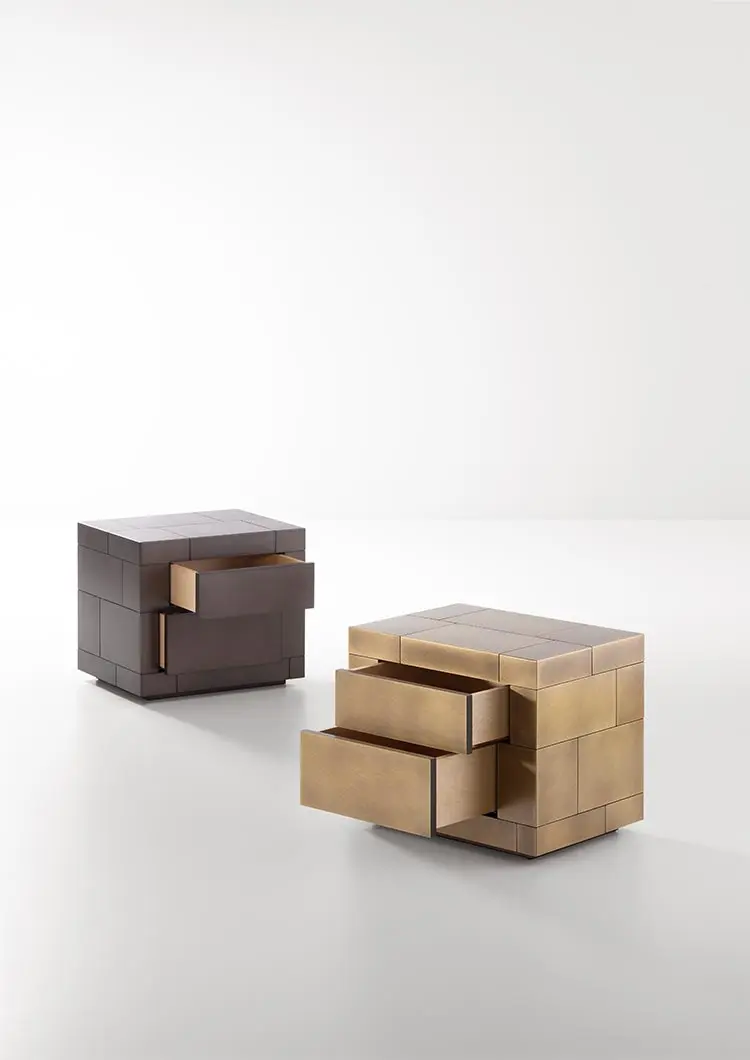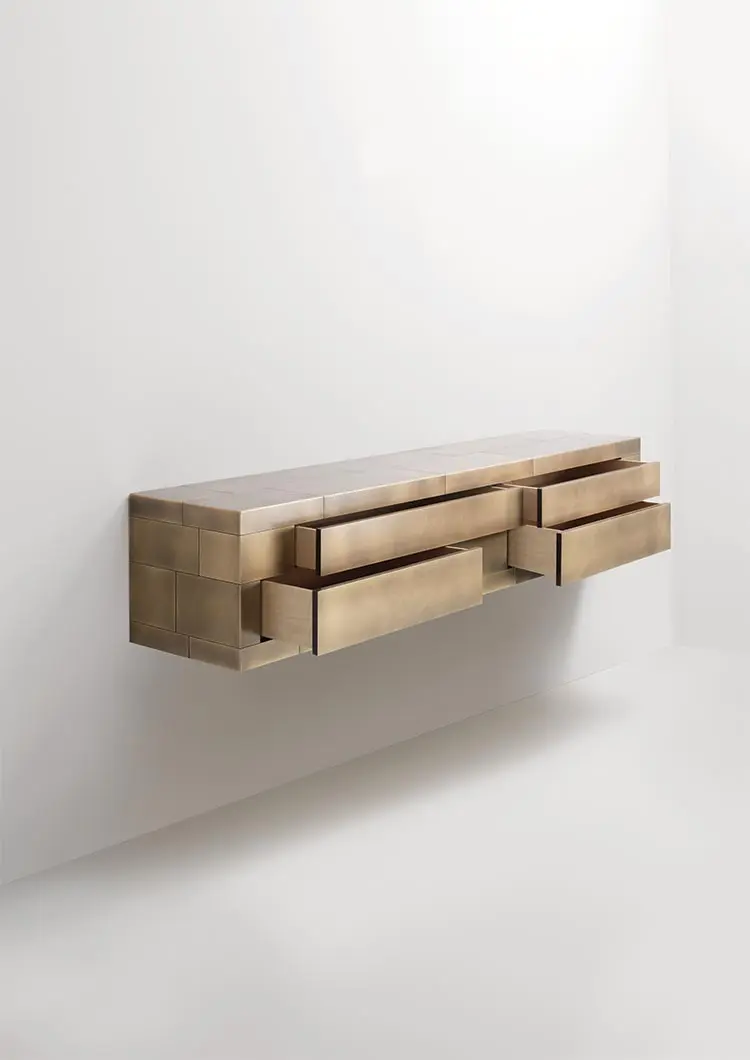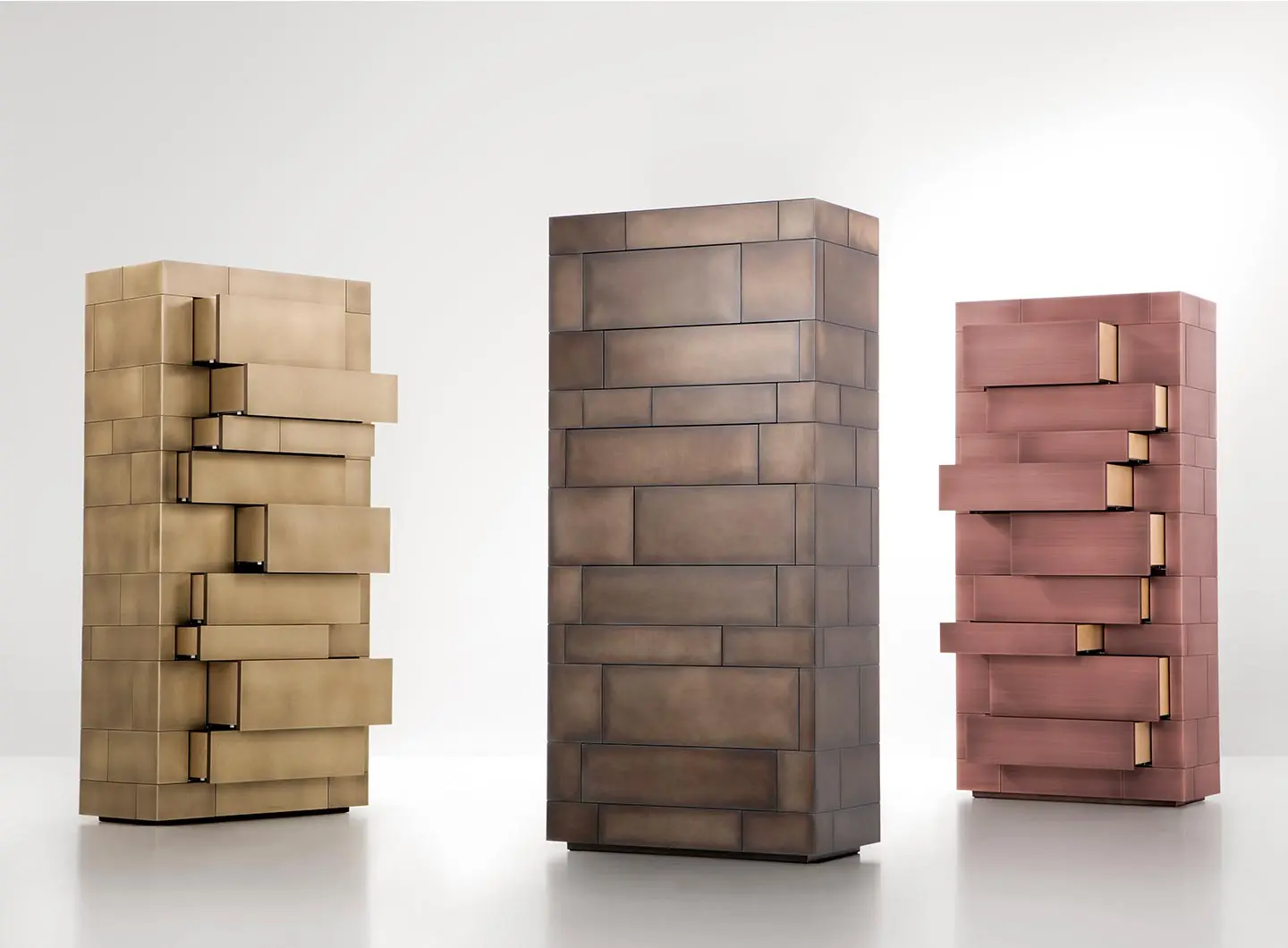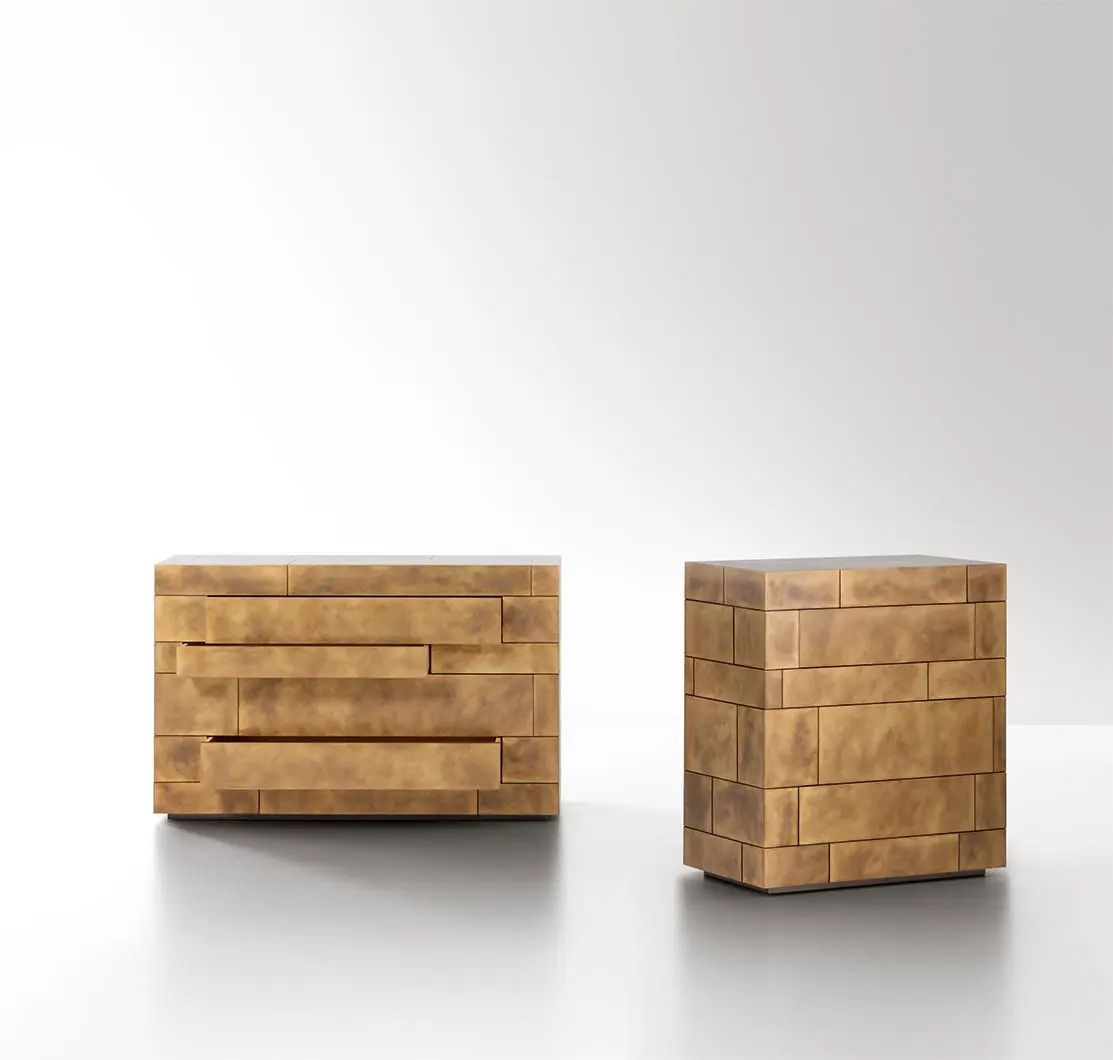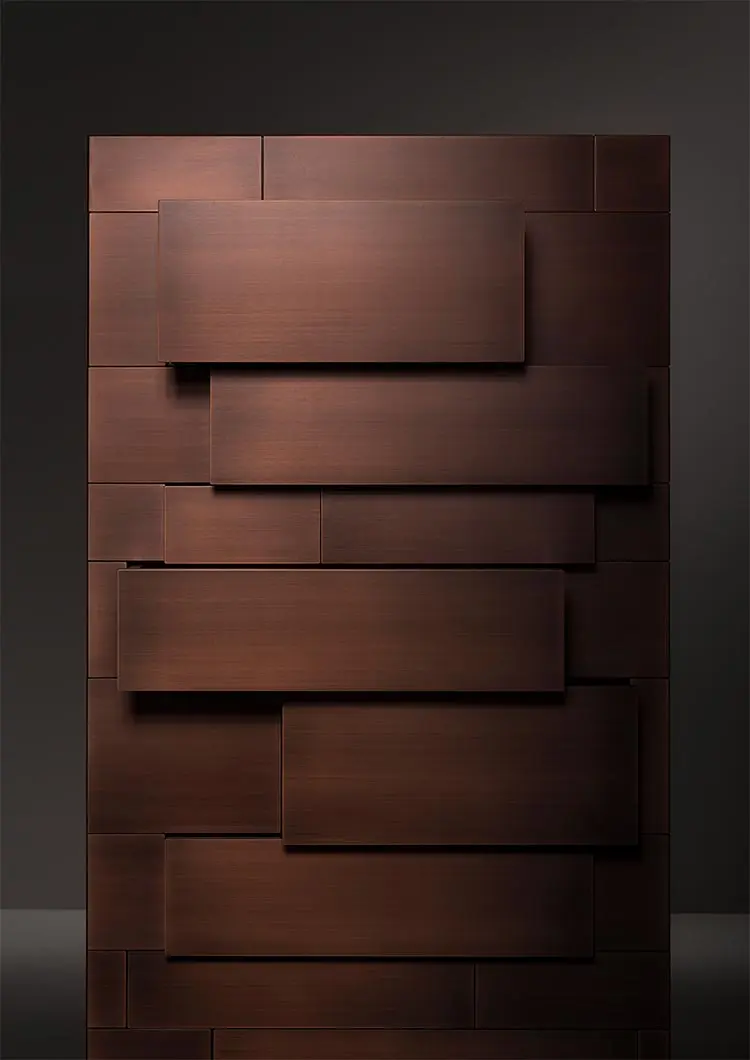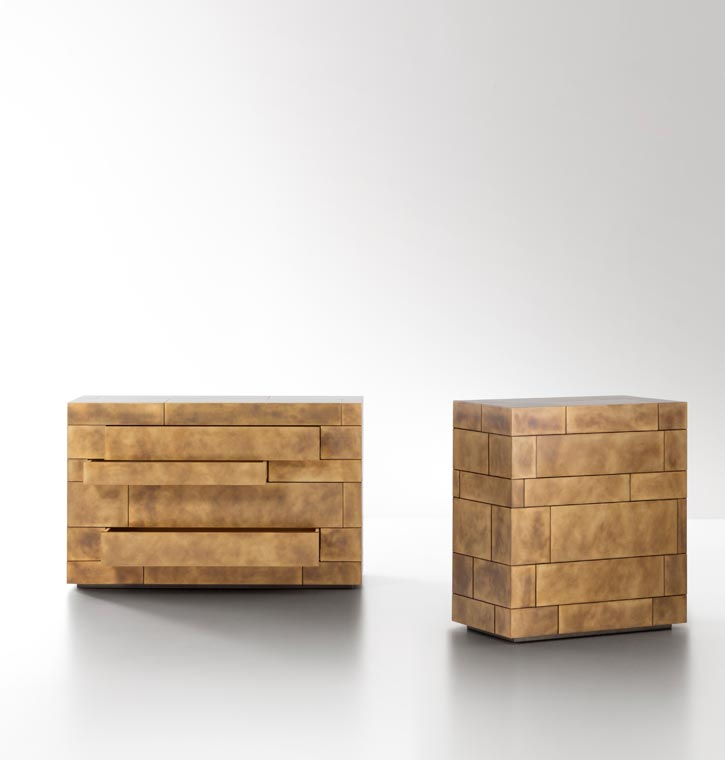 Product description
Chest of drawers clad in metal on all sides. Invisible drawers with push-open system mounted on full-extension Blum Blumotion slides.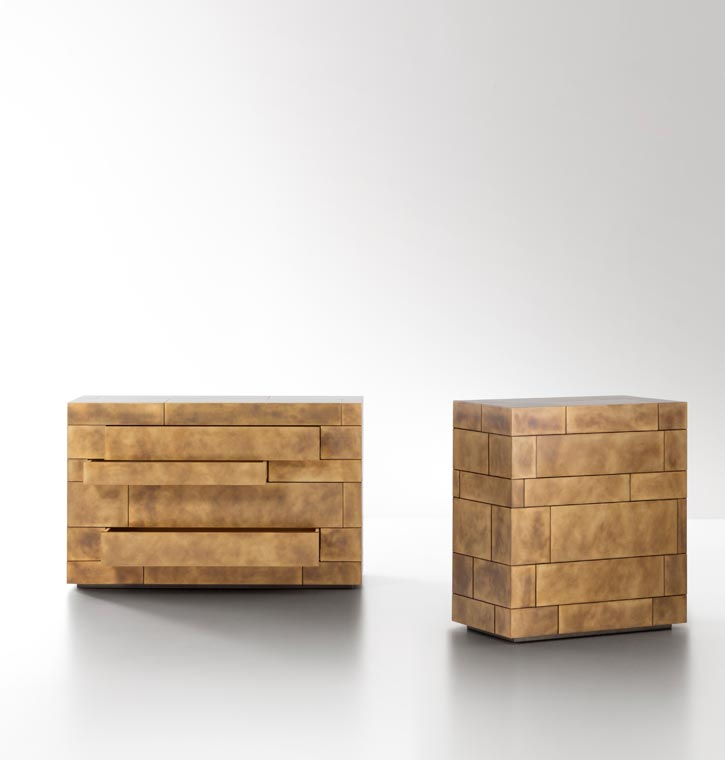 Materials
Steel, Brass, Copper
Dimensions
CELATO 45 W. 52 D. 40 H. 45 cm
CELATO 80 W. 75 D. 40 H. 82 cm
CELATO 130 W. 130 D. 46 H. 82 cm
CELATO 160 W. 75 D. 40 H. 162 cm
CELATO 220 UP W. 220 D. 45 H. 43 cm
CELATO 220 DOWN W. 220 D. 45 H. 45 cm

Product sheet
CELATO, design R&D De Castelli

Collection
De Castelli / Collection

Official website
De Castelli

BRAND SELECTION
OUR PRODUCTS