Sunrise&Sunset
Category: Tables and coffee tables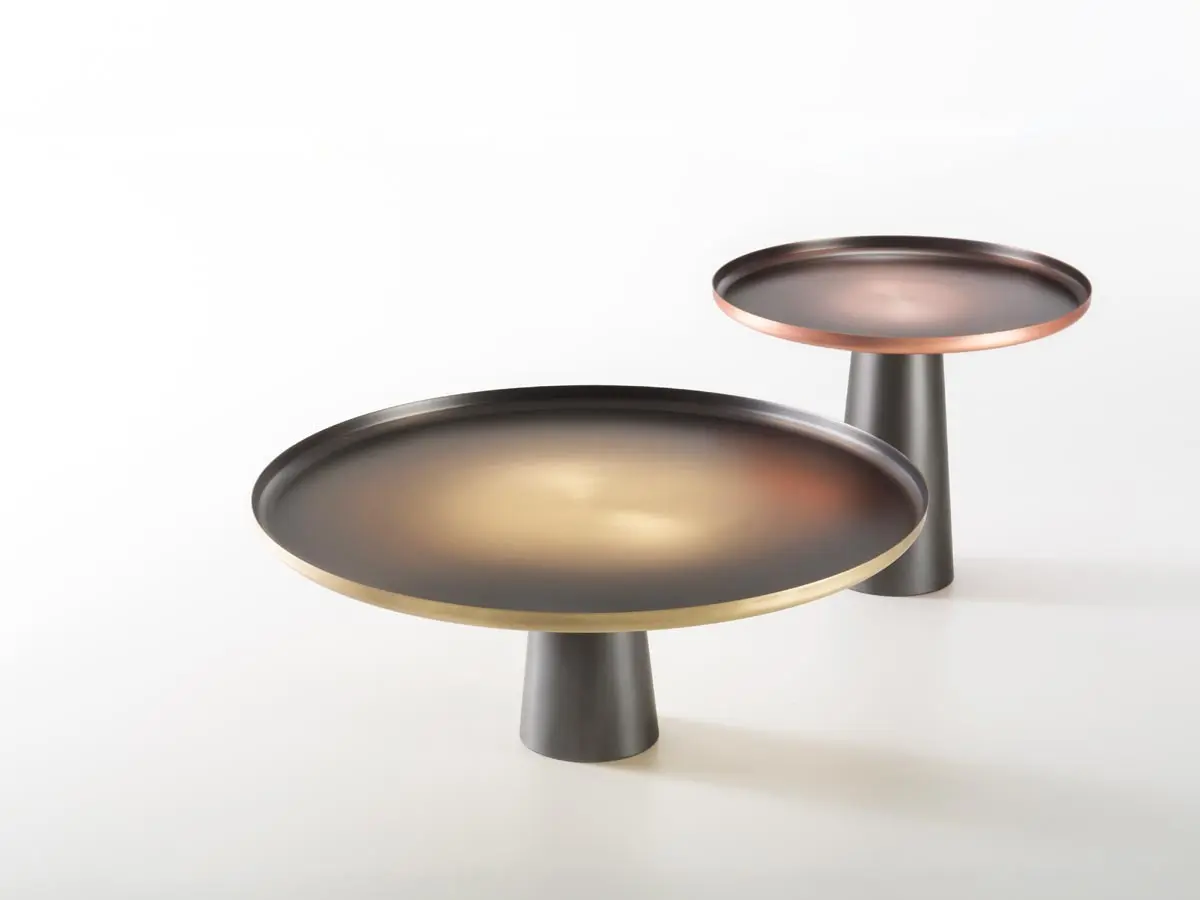 SUNRISE&SUNSET, design Artefatto
Two side tables, like large suns, emphasize the textural and chromatic characteristics of copper and brass.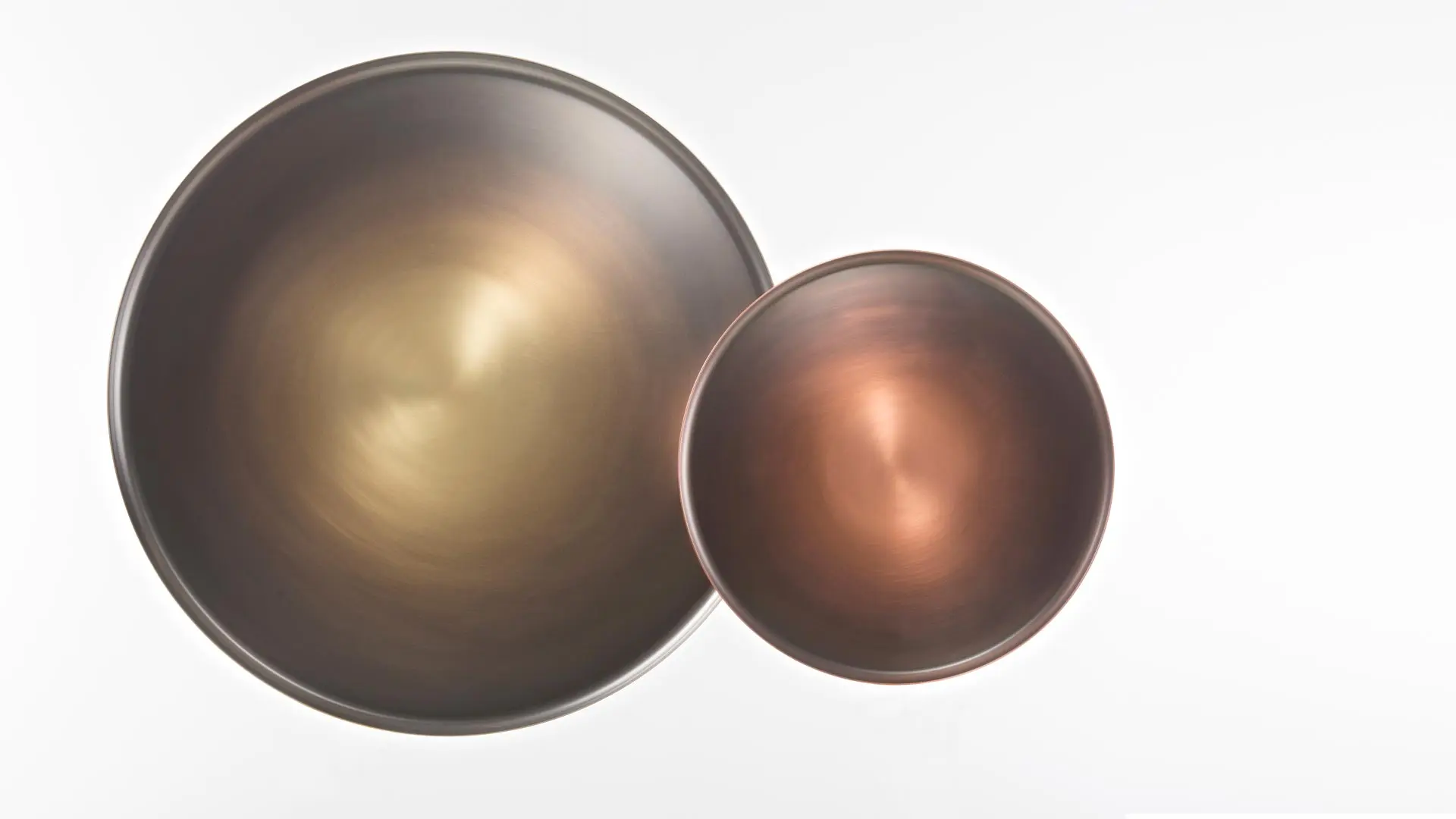 Contrasting with the DeLabré iron of the base, the top is ennobled by a hand-crafted finish. Here the material takes shape in all its purity, fading from a luminous centre towards gradually oxidised tones, thanks to a controlled, measured treatment. The various proportions of the complementary tables suggest the two moments of the day when the light is most intriguing, when the sun rises, large in the sky, and when it sets, smaller, on the horizon.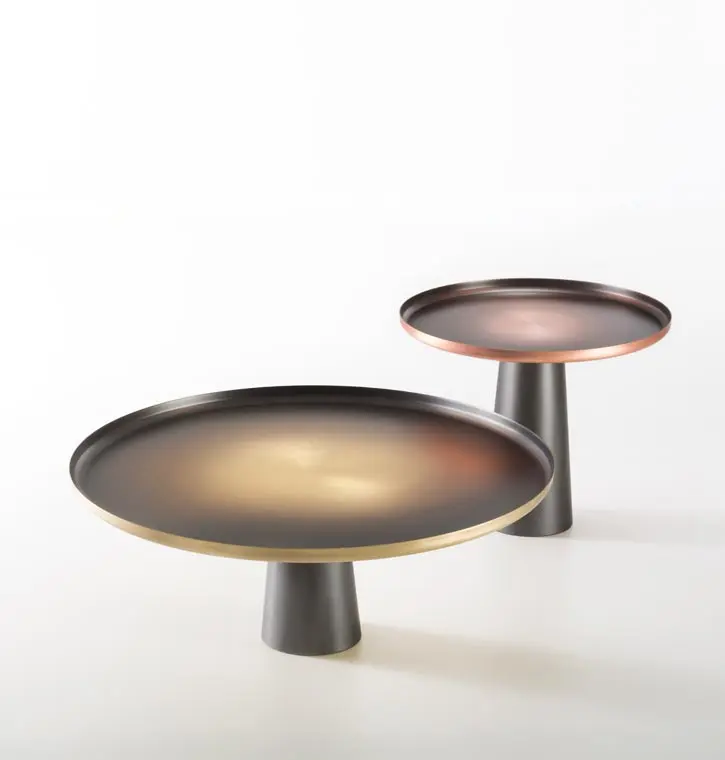 Finishes
Base
M12 DeLabré iron
Top
Gradual oxidized copper
Gradual oxidized brass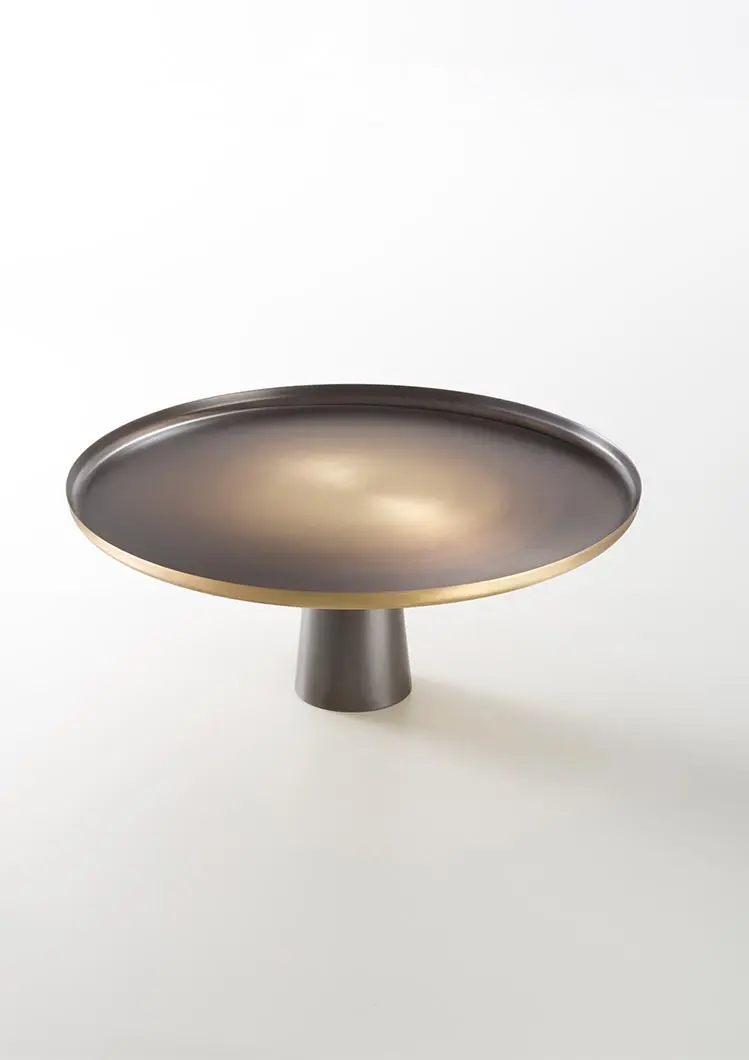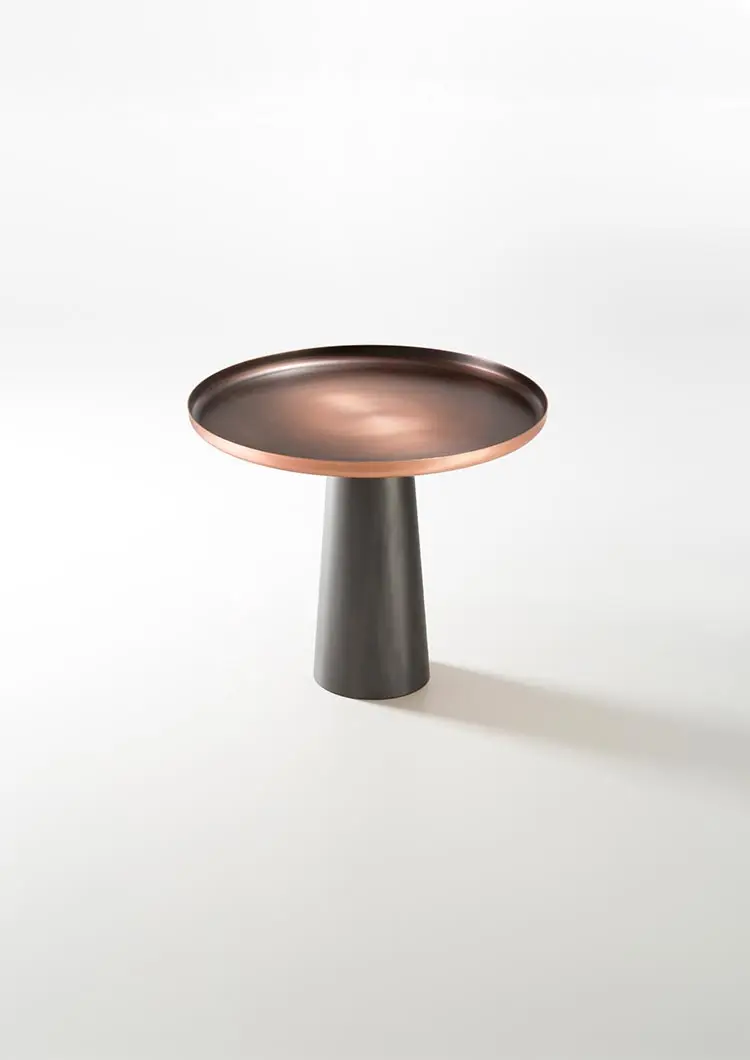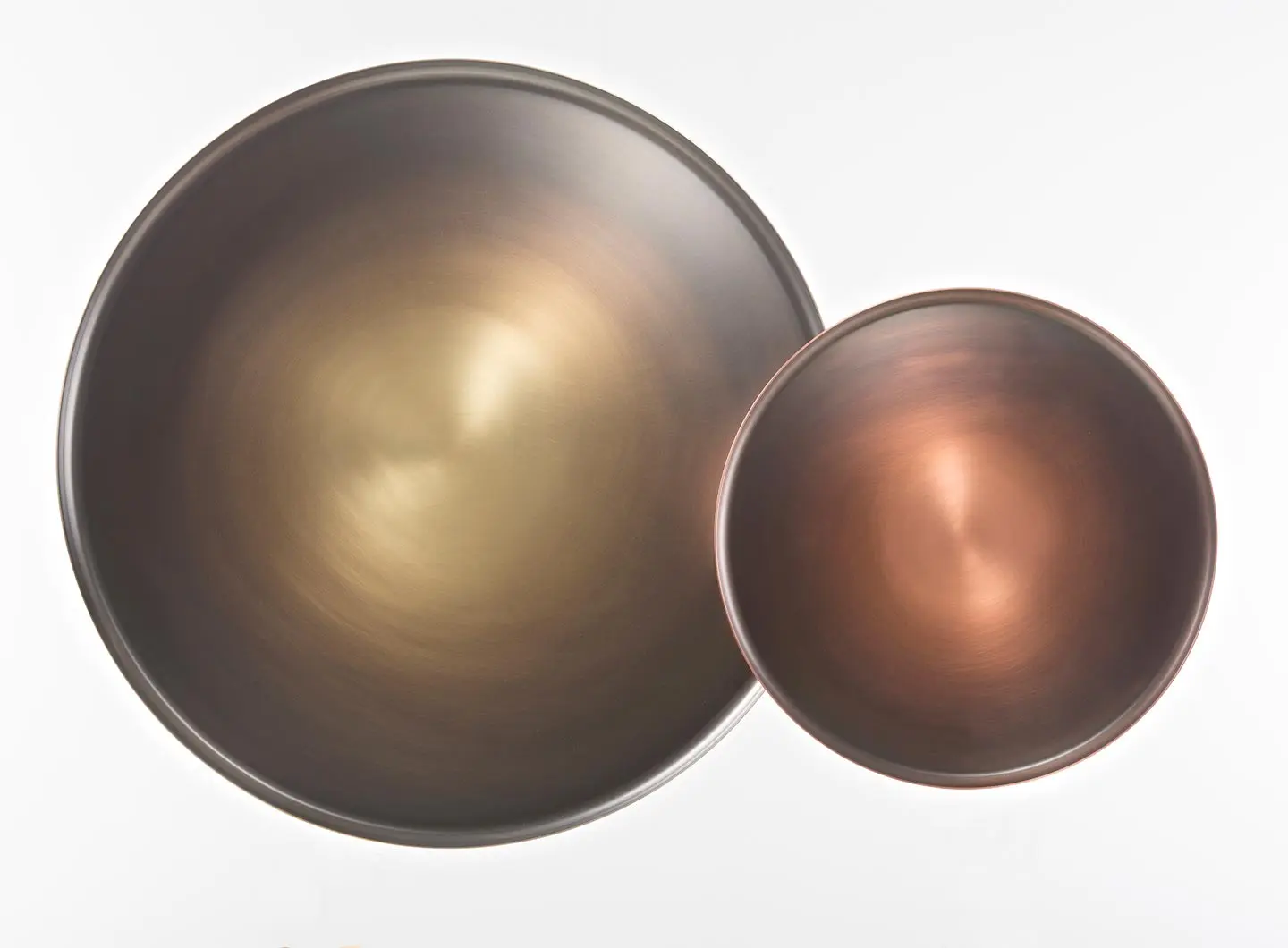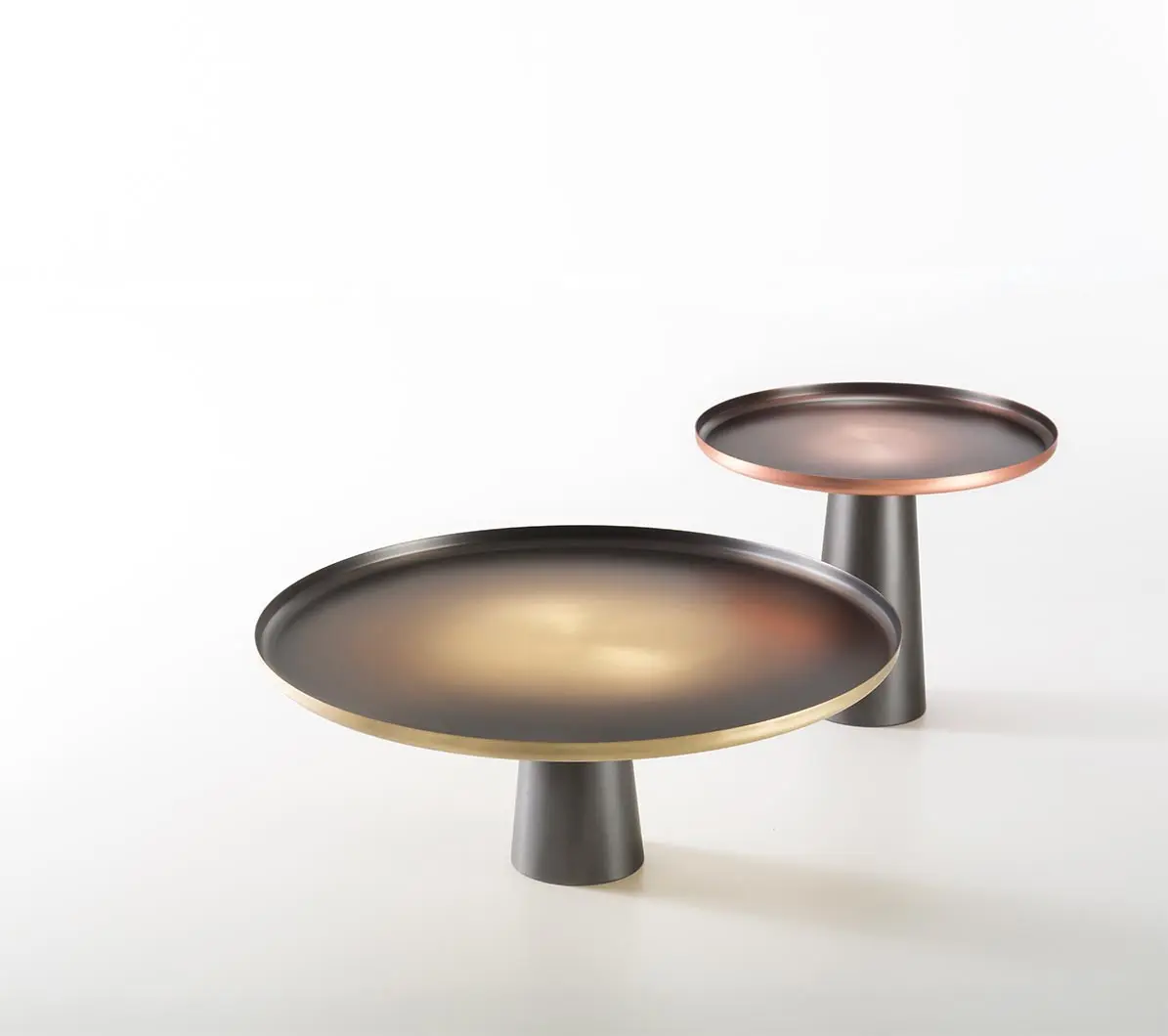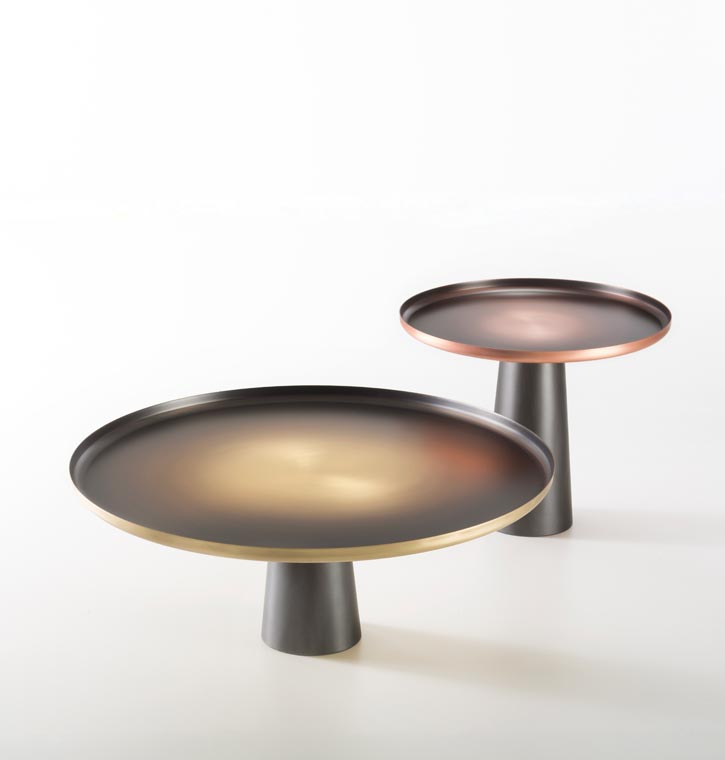 Product description
Set of round side tables in copper and brass with tray-like tops and conical base supplied with ballast to ensure stability.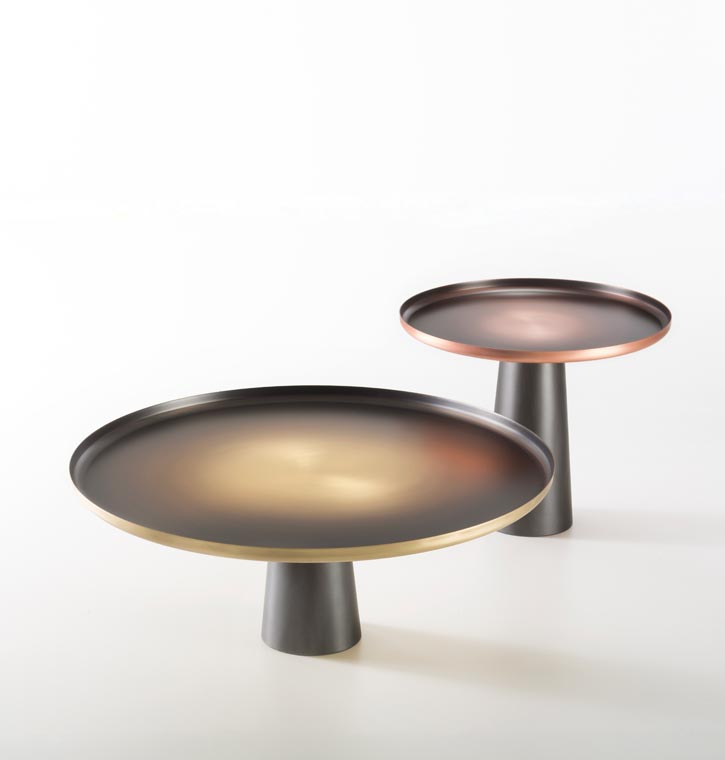 Product name
Sunrise&Sunset
Designer
Artefatto Design Studio
Dimensions
SUNSET Ø. 60 H. 52 cm
SUNRISE Ø. 95 H. 40 cm
Product sheet
SUNRISE&SUNSET, design Artefatto

Collection
De Castelli / Collection

Official website
De Castelli

BRAND SELECTION
OUR PRODUCTS