Marea
Category: Cabinets and containers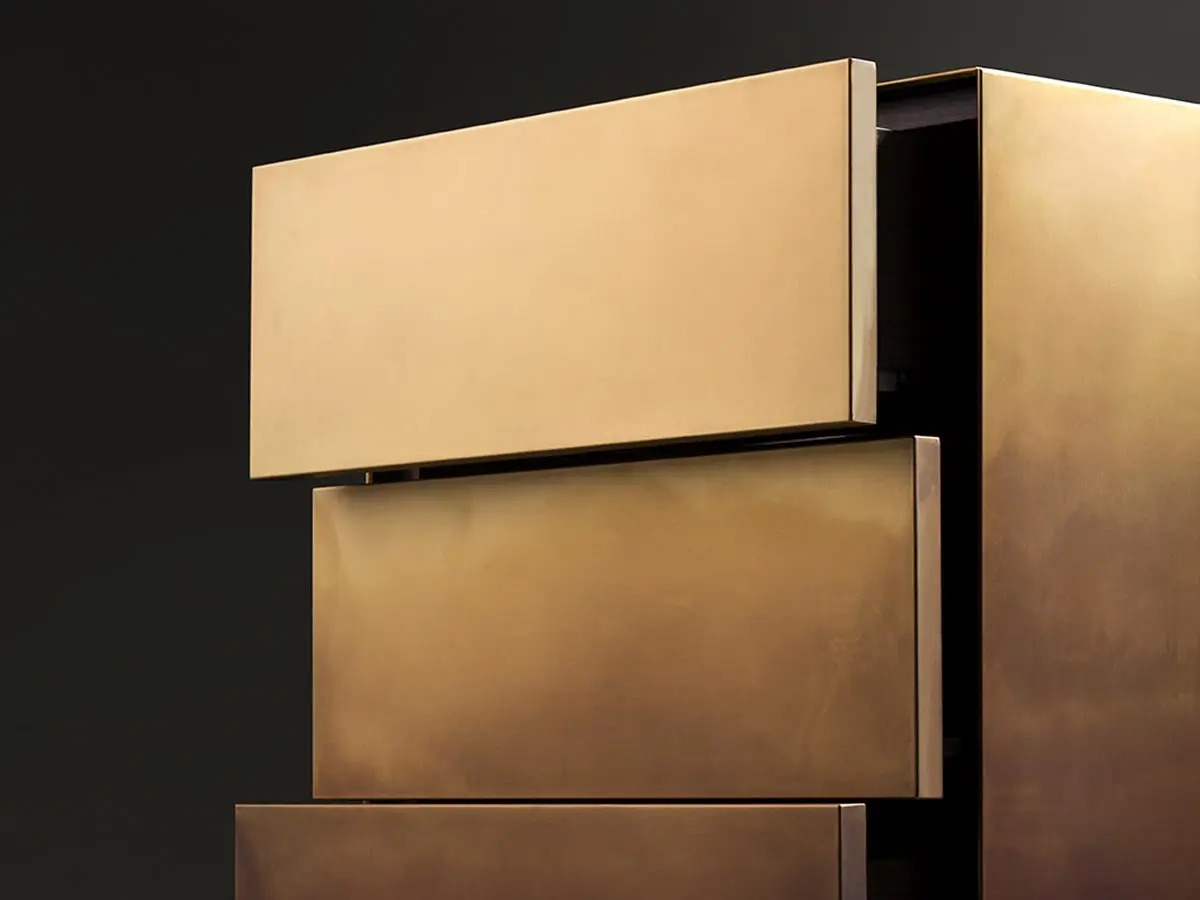 MAREA, design Zanellato/Bortotto
The traces of time are drawn one on top of another, infused into the changing skin of the rigorous metal forms that define these cabinets and chests.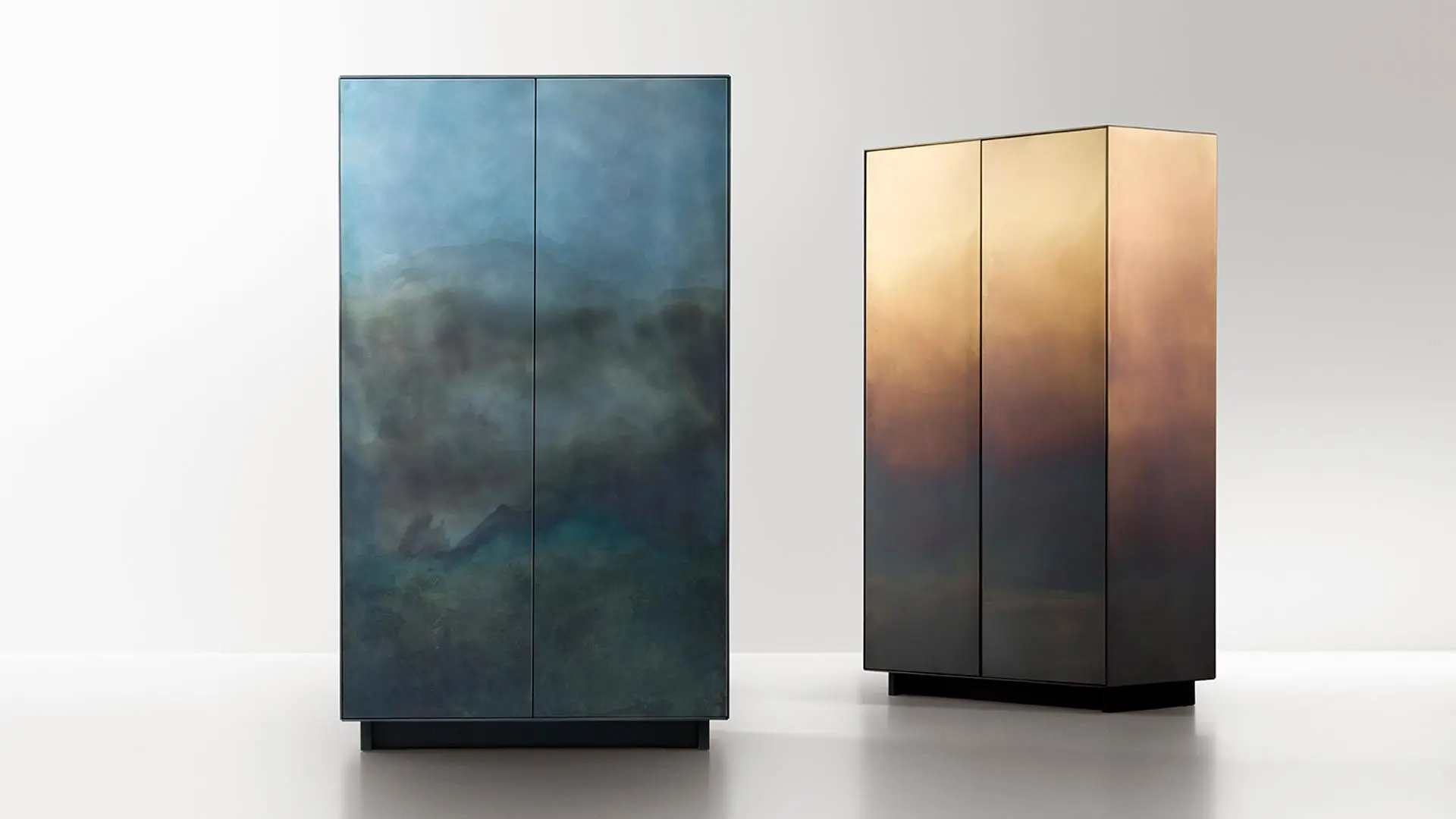 Like the tide (marea in Italian) leaves its mark, wave after wave, even here the hand of the craftsman has left its sign, oxidation after oxidation, creating a painterly effect that resembles water's erosion of the material. Somewhere between design object and work of art, each piece in the collection, composed of a chest of drawers, low credenza and cabinet, is unique thanks to an entirely hand-crafted finish that transforms the metal surface into a delicate watercolour.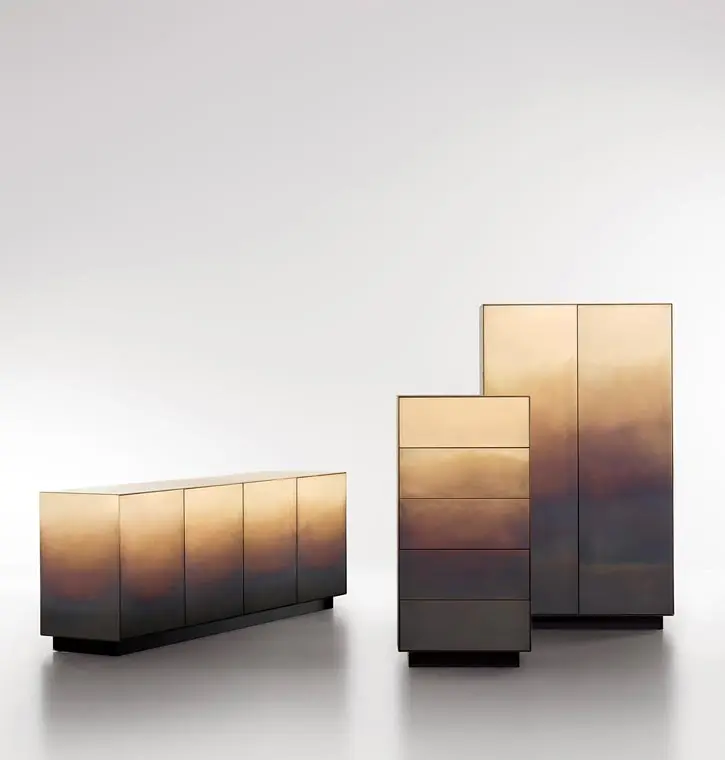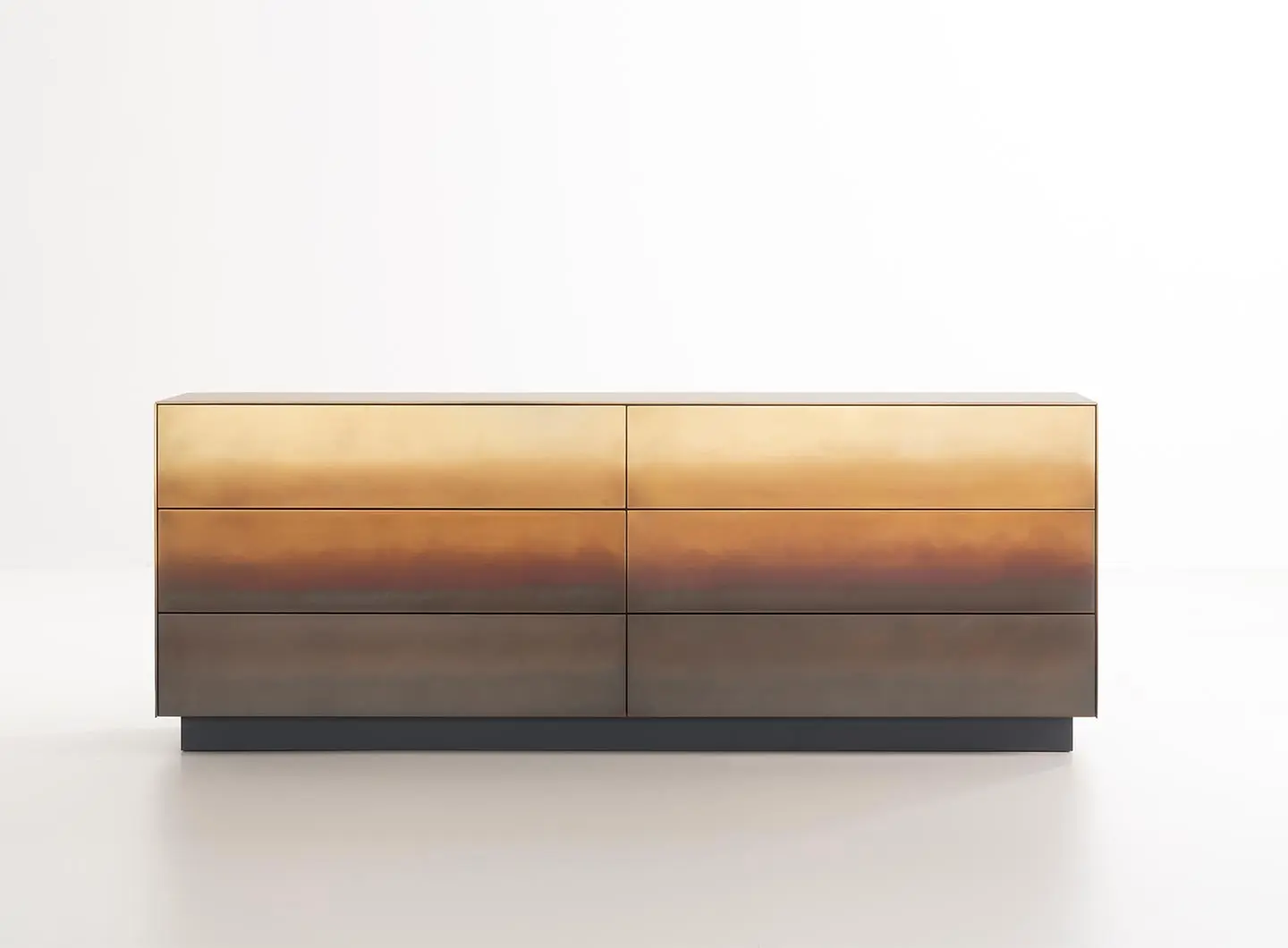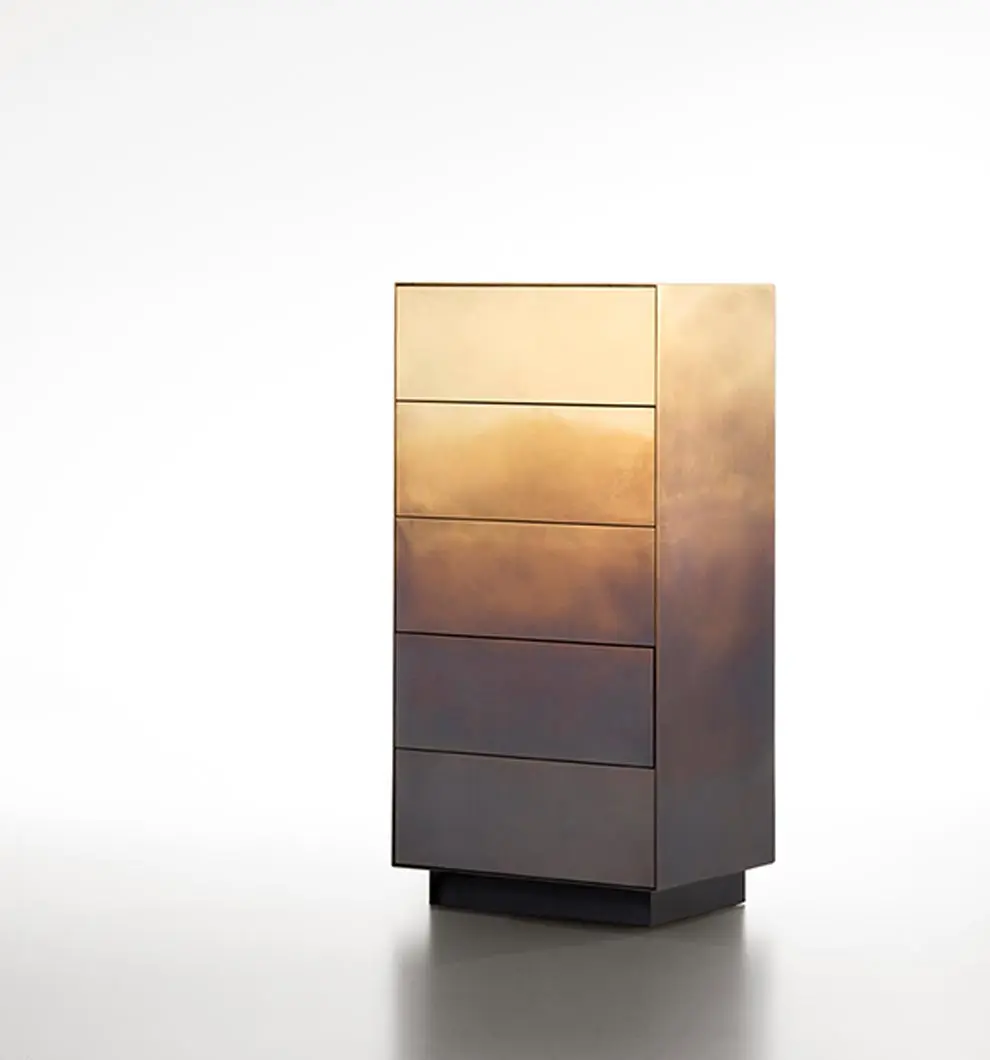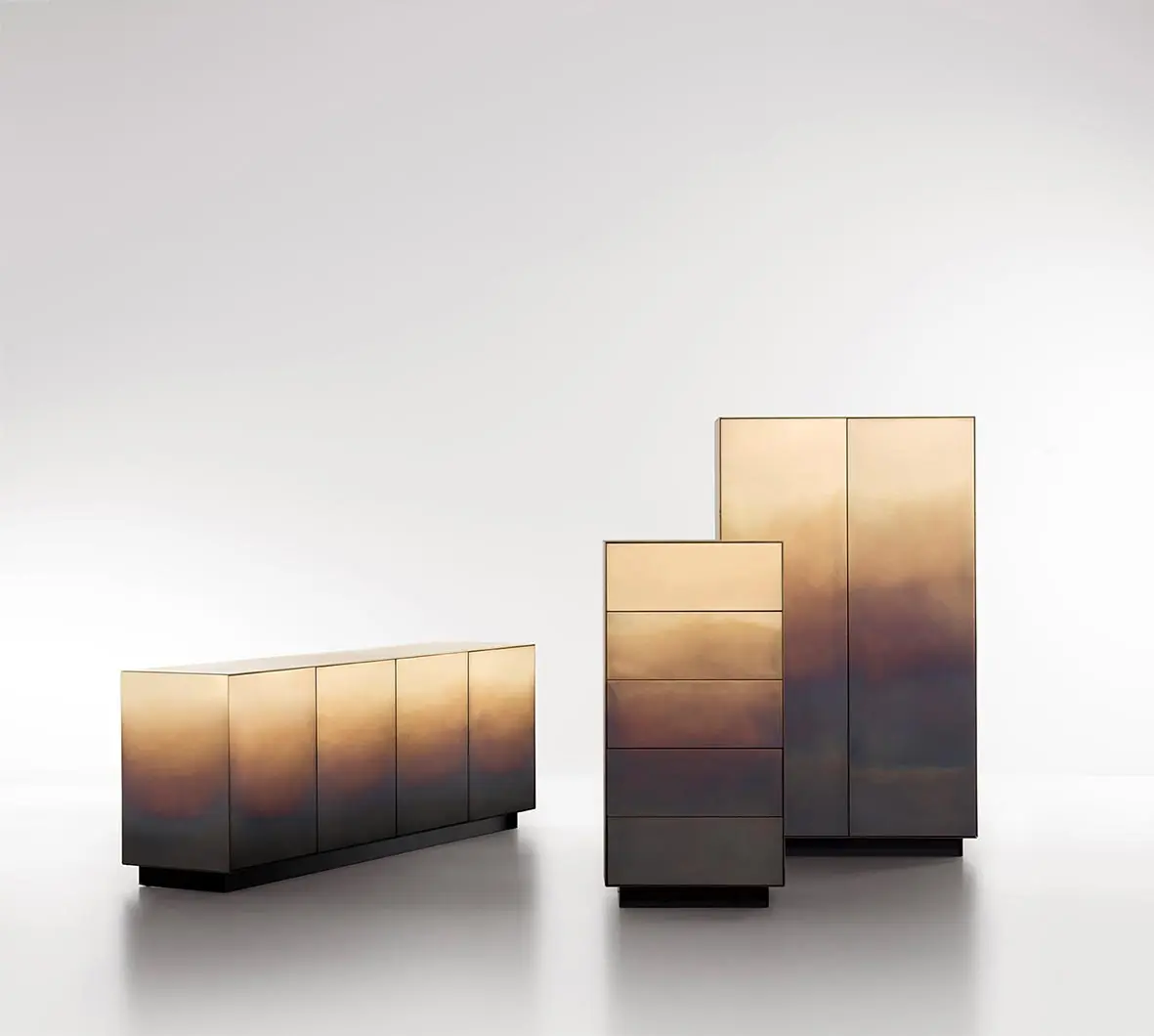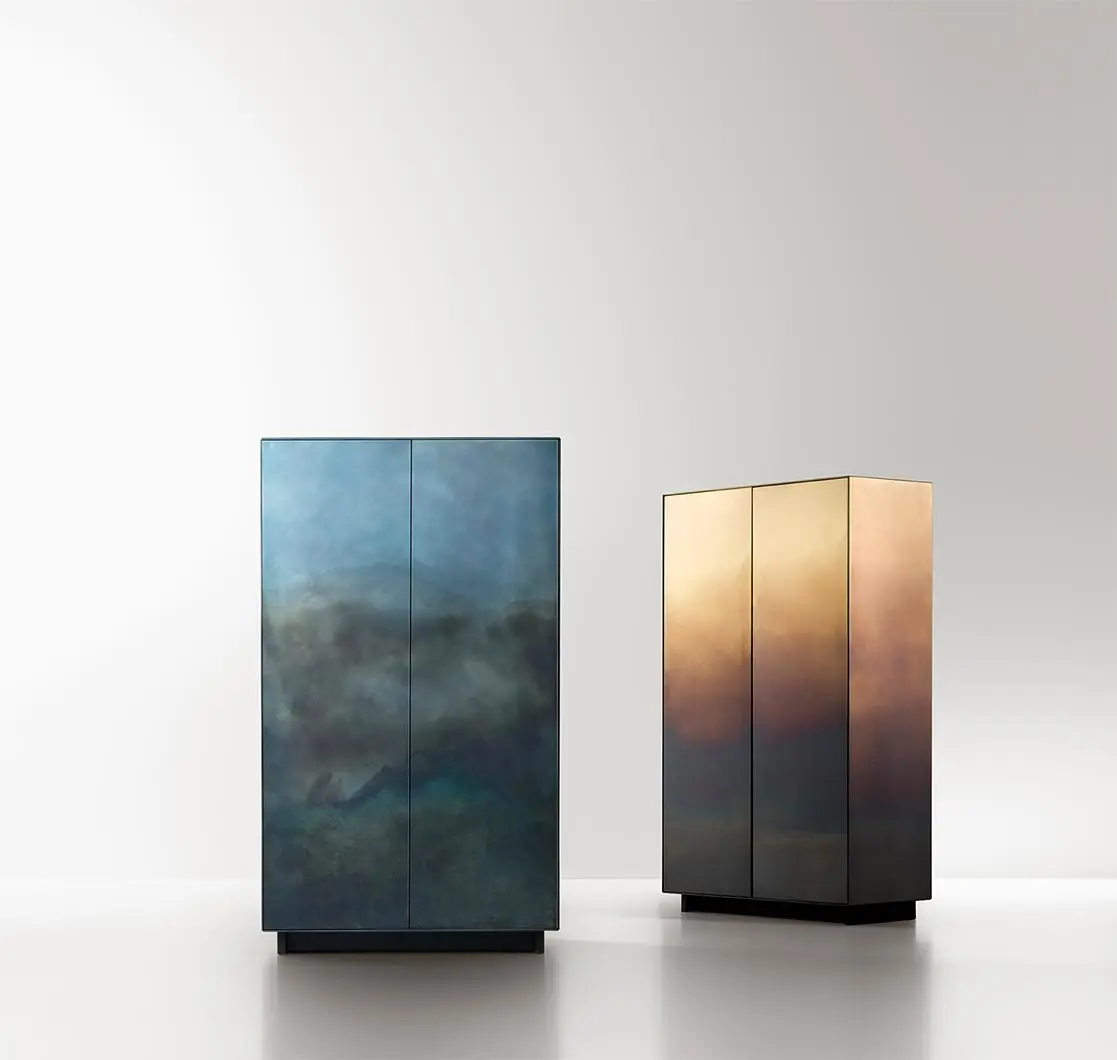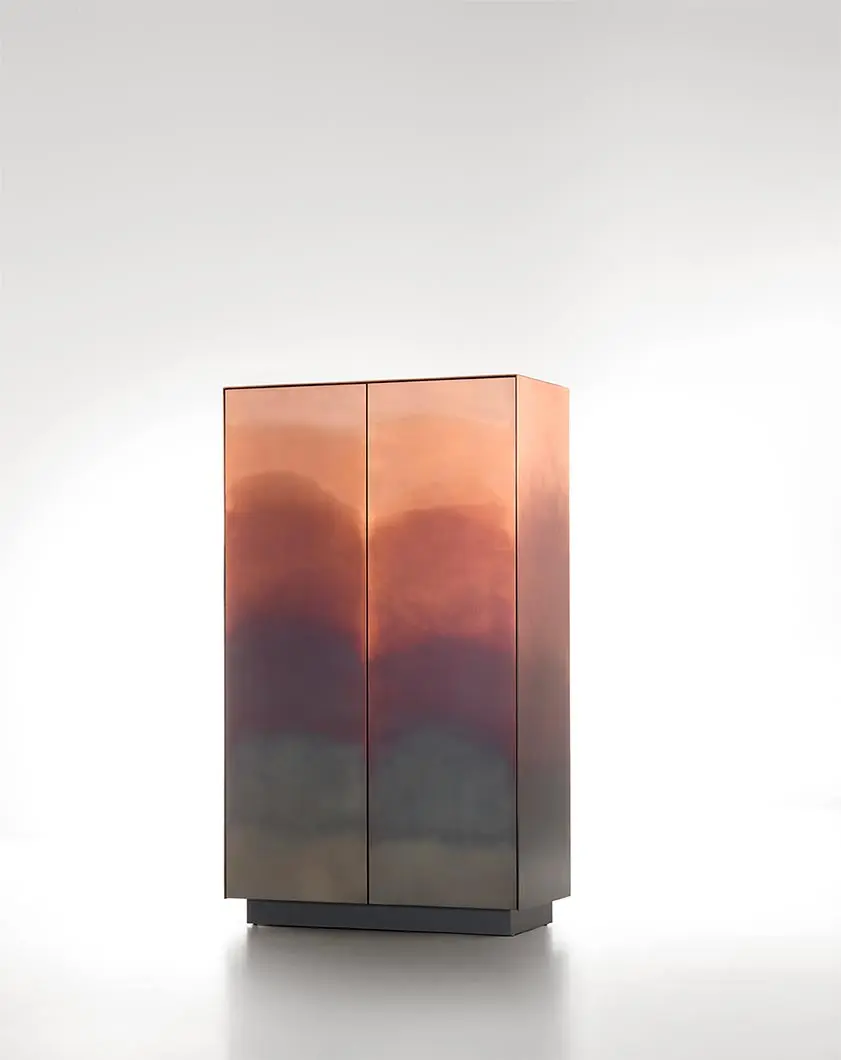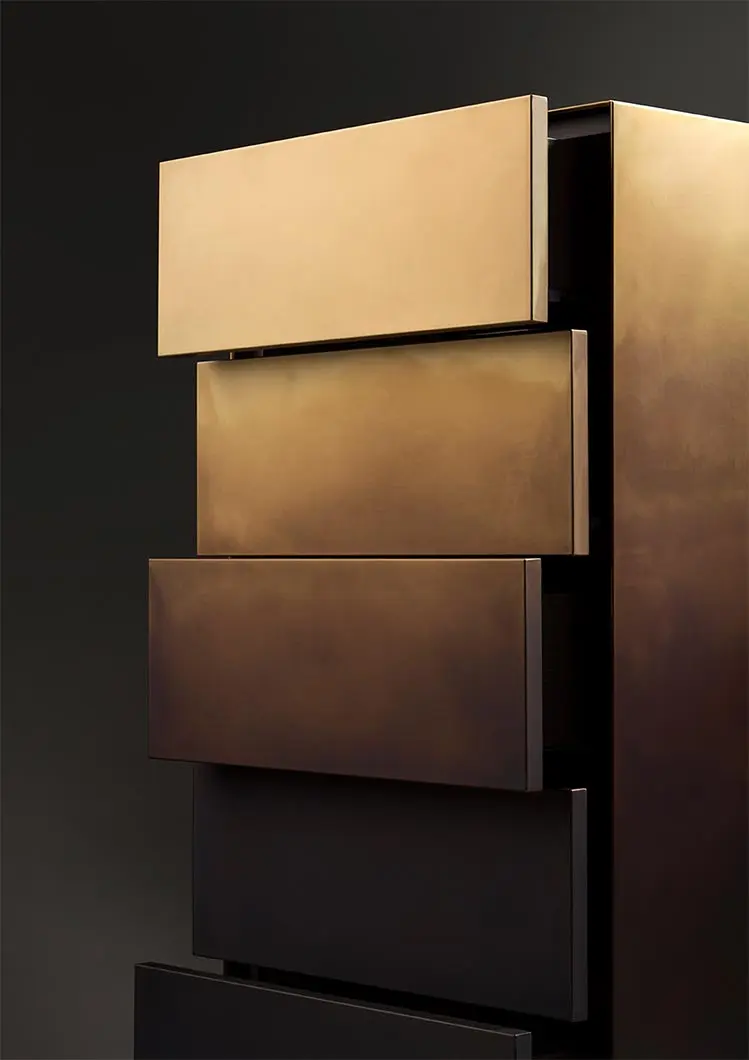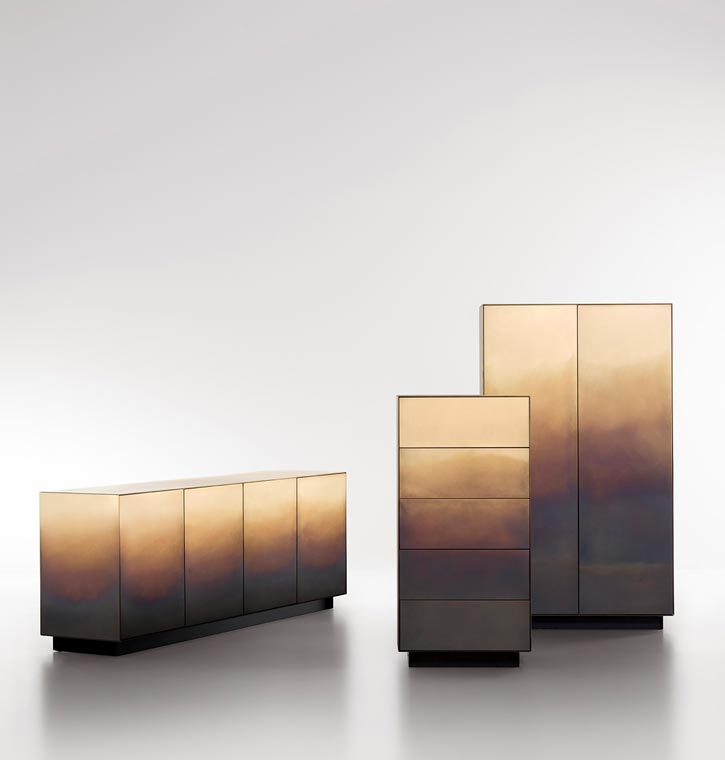 Product description
Collezione di 4 contenitori rivestiti in metallo su tutti i lati. Ante e cassetti con apertura push-pull, guide
Blum Movento Tip-on a estrazione totale.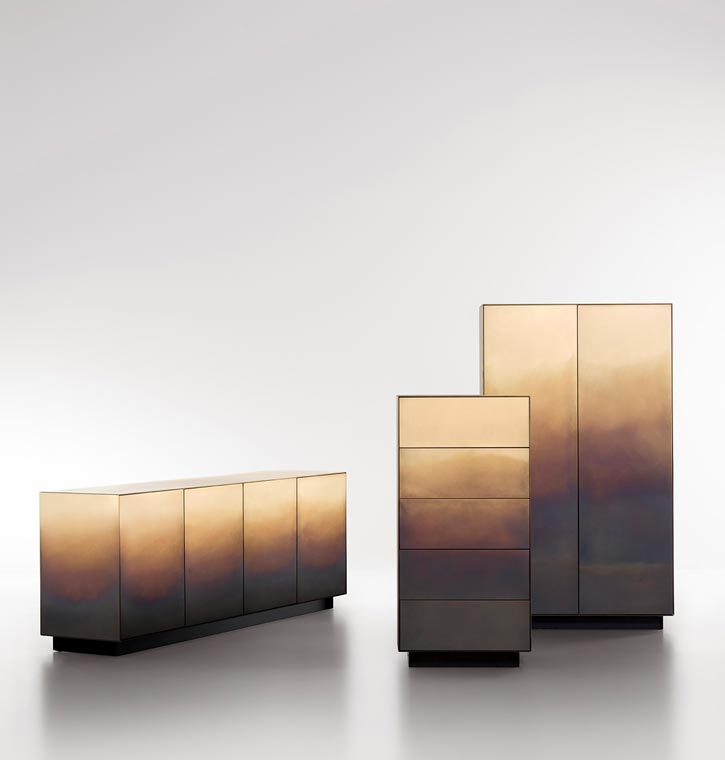 Designer
Zanellato/Bortotto
Materials
Steel, Brass, Copper
Dimensions
Chest of Drawers
L 55cm
W 45cm
H
50cm 2 DRAWERS
71cm 3 DRAWERS
92cm 4 DRAWERS
113cm 5 DRAWERS
134cm 6 DRAWERS
155cm 7 DRAWERS

Sideboard
W
96cm 2 DOORS
190cm 4 DOORS
285cm 6 DOORS
D 45cm
H 71cm

Cabinet
W 90cm
D 45cm
H 155cm

Dresser
W
96cm 1 MODULE
190cm 2 MODULE
285cm 3 MODULE
D 45cm
H 71cm
Product sheet
De C castelli / Collection

Collection
MAREA, design Zanellato/Bortotto

Official website
De Castelli

BRAND SELECTION
OUR PRODUCTS