Pandora
Category: Cabinets and containers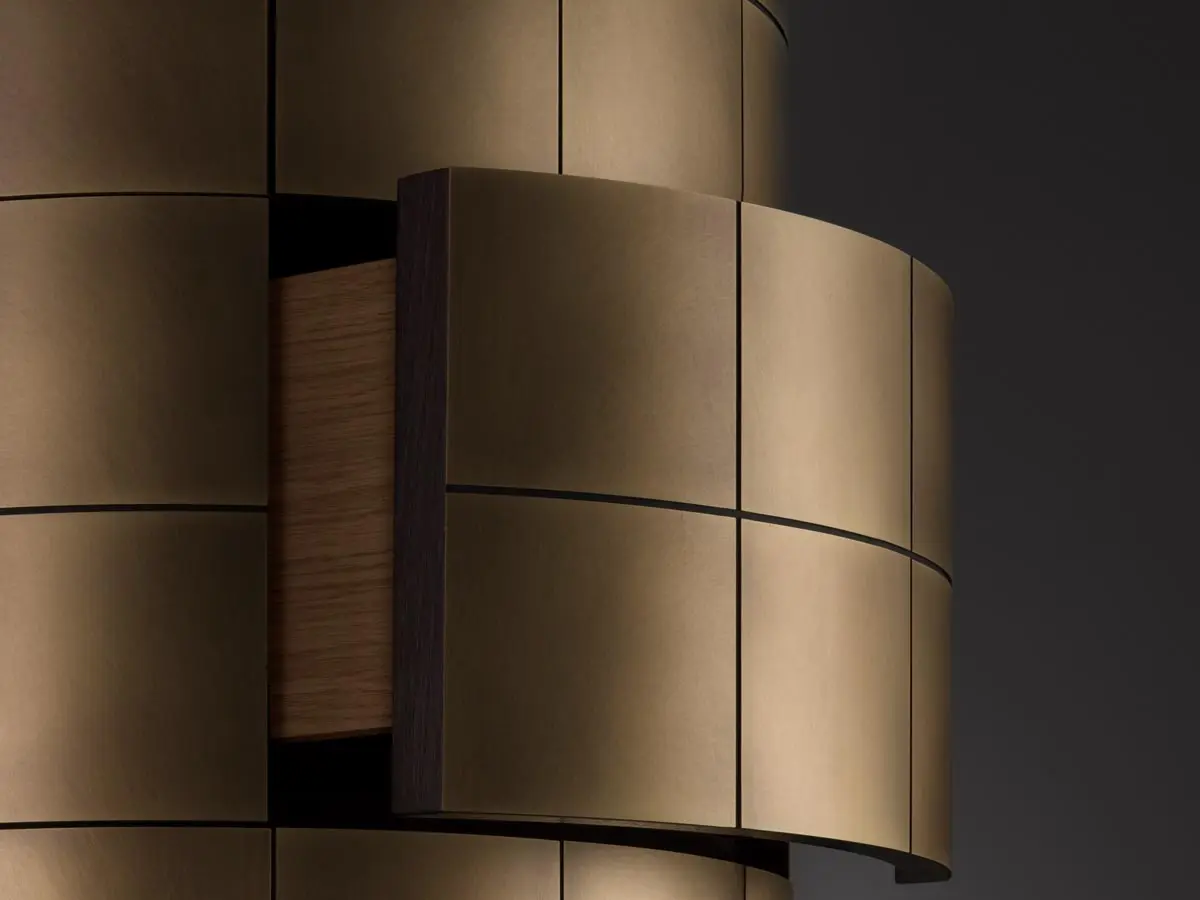 PANDORA, design Martinelli Venezia
Like a modern treasure chest, Pandora was crafted to store - and thus 'hide' - all kinds of objects.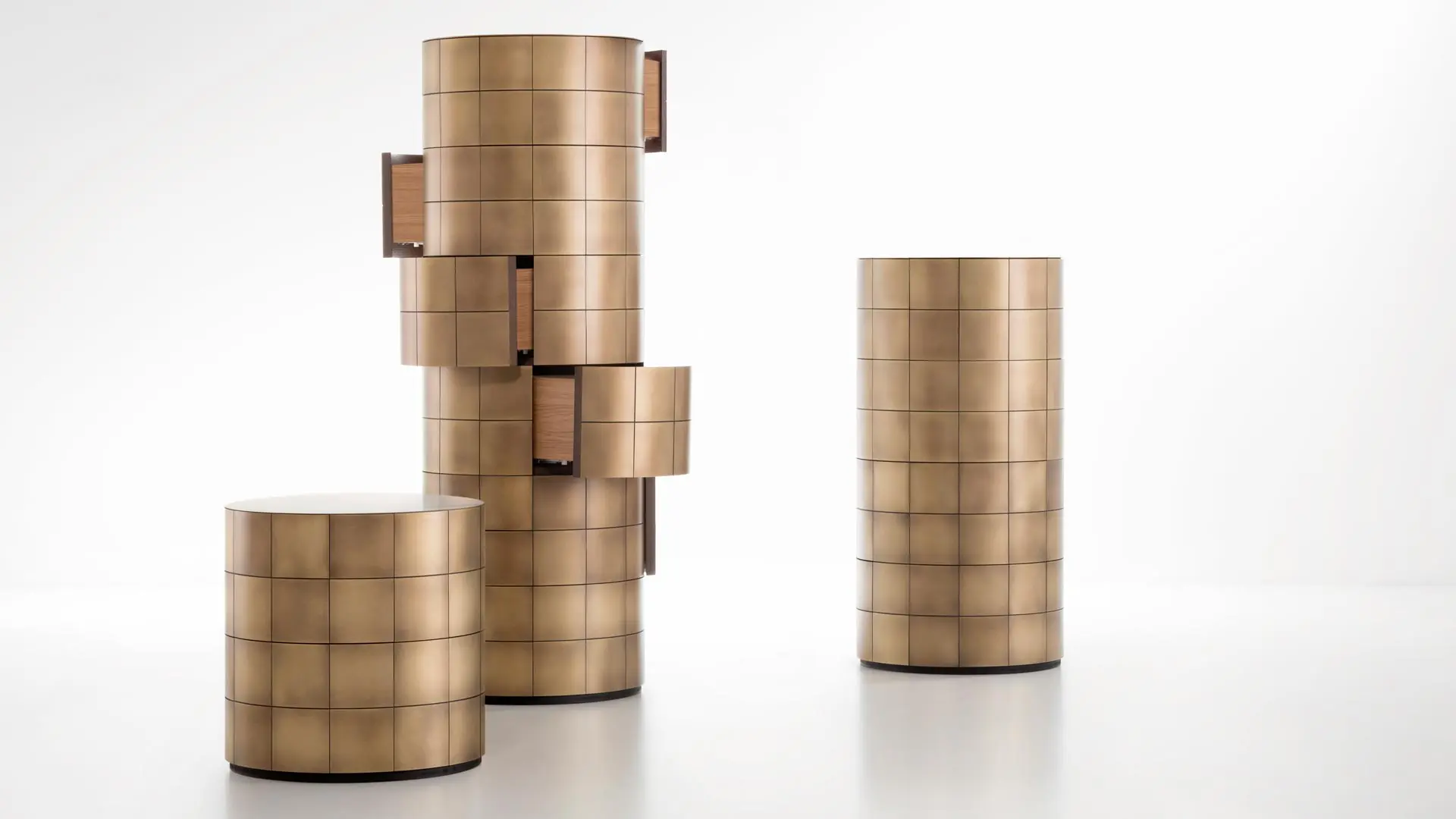 This drawer unit alludes to the archetypal shape of a vase. In its different versions, from one to six drawers, this piece is versatile enough to be transformed, as you like, into a storage table, bedside table or full chest of drawers, used in varied spaces, from the bathroom to the bedroom or living room. A mysterious, impressive object, Pandora surprises when the drawers, invisible when closed, are revealed.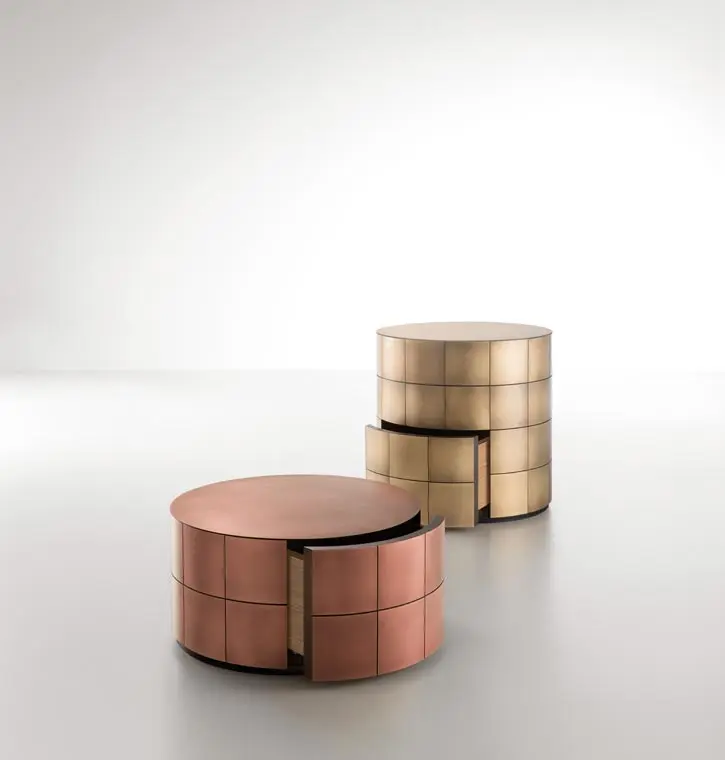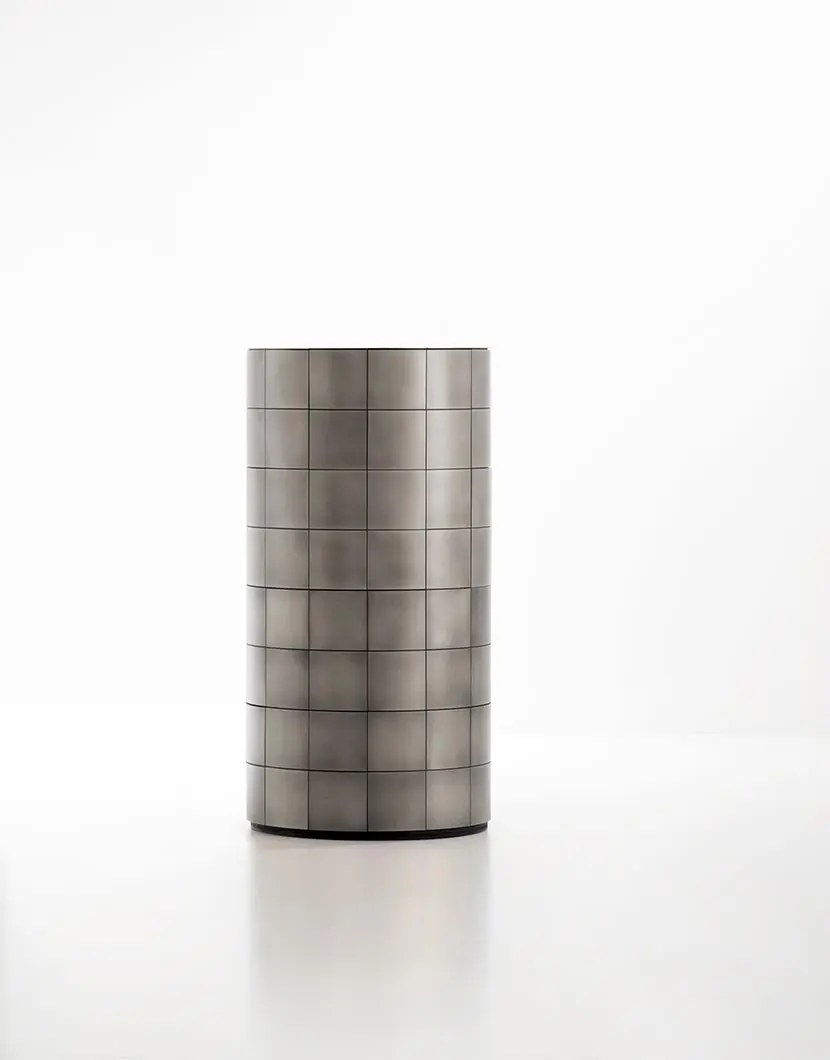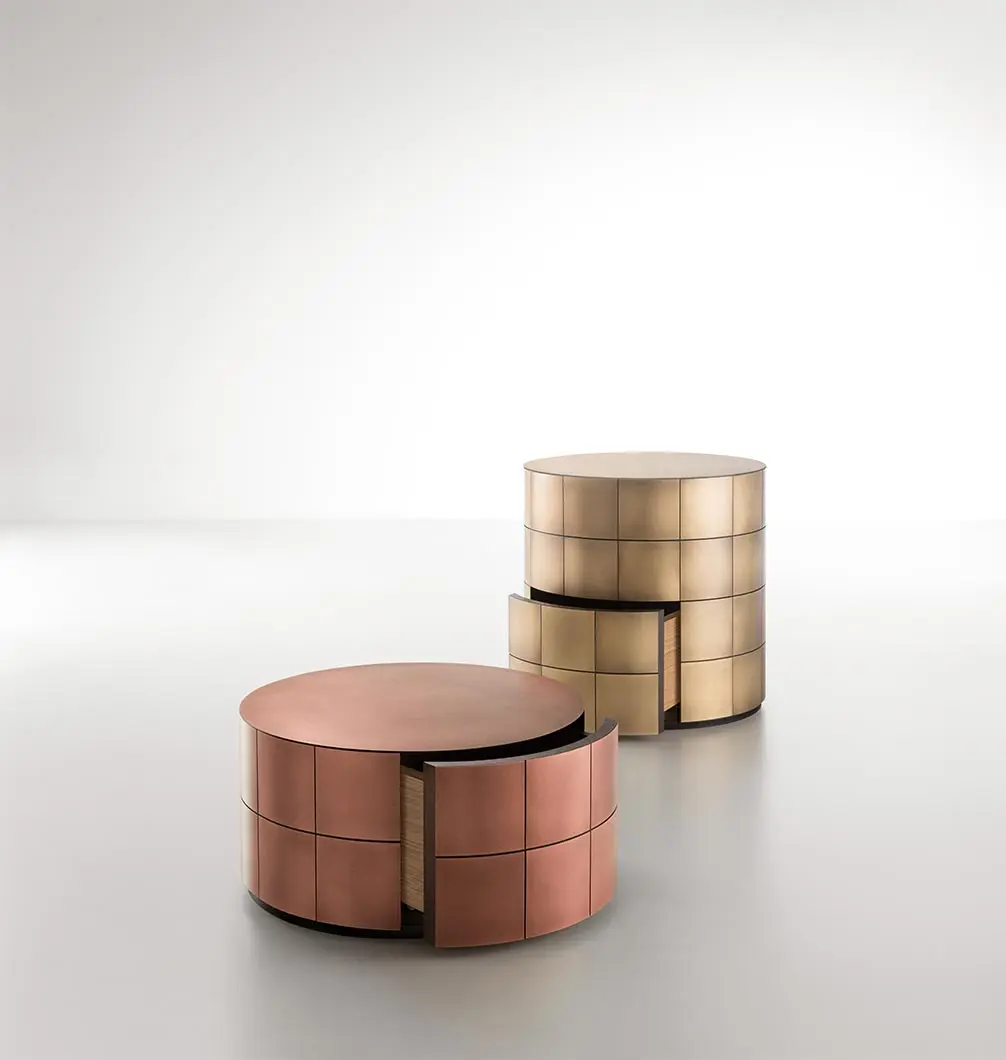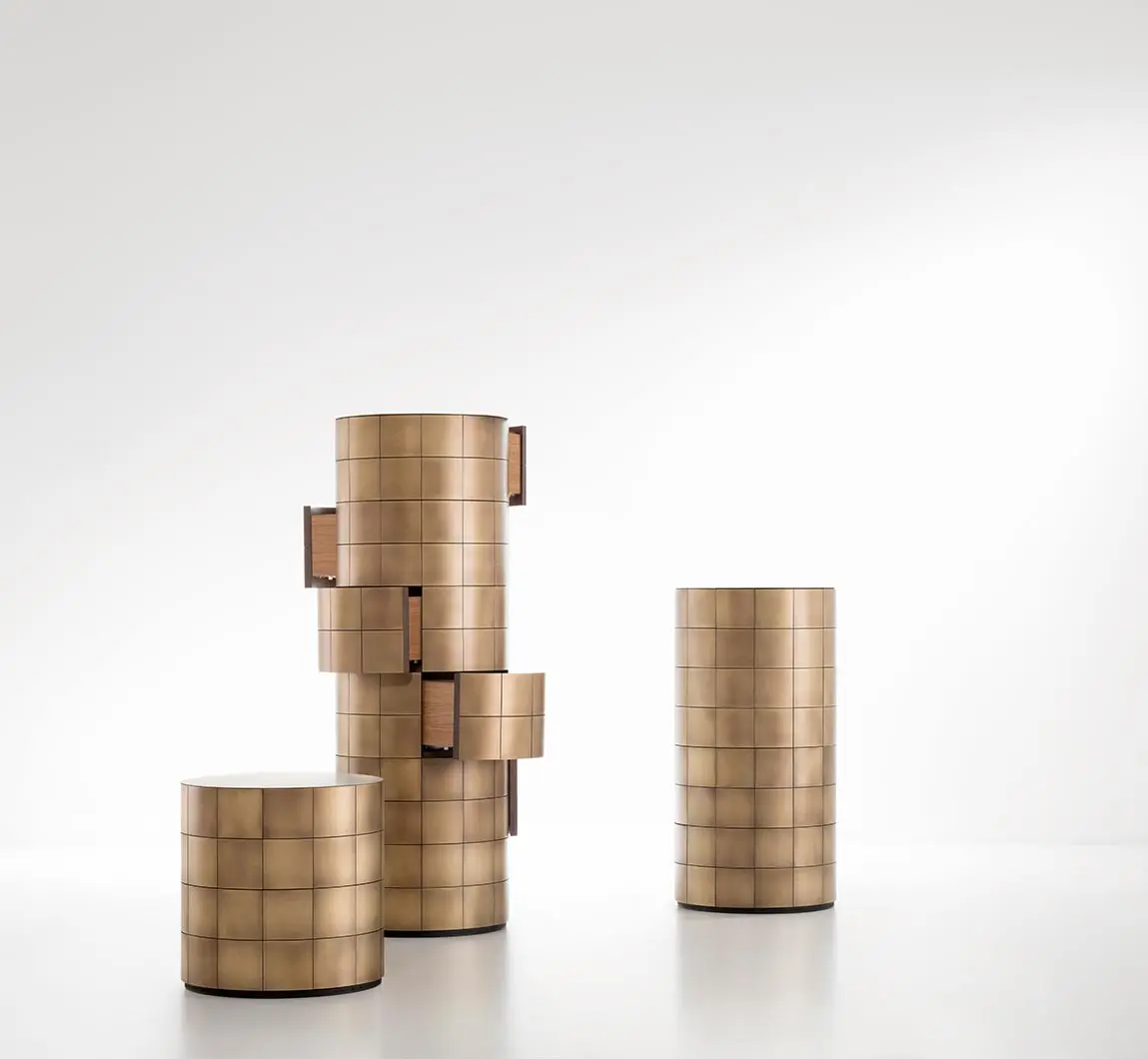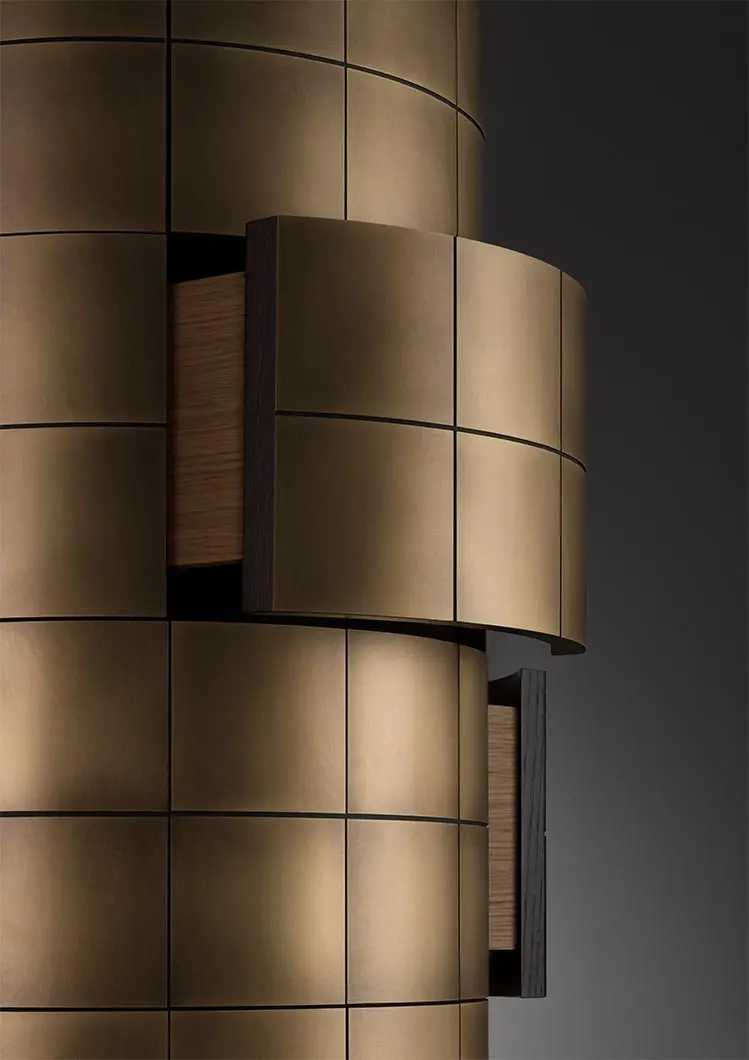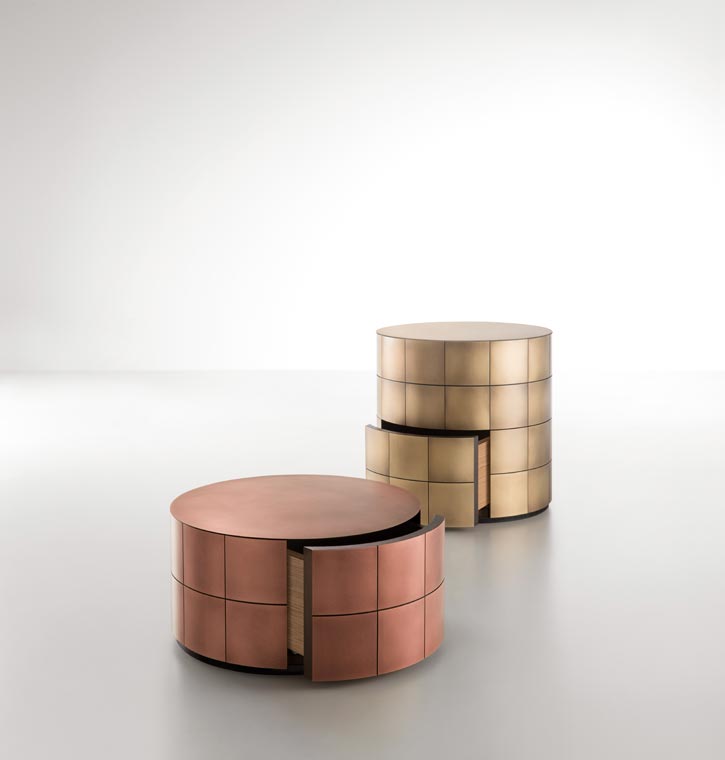 Product description
Circular storage unit clad in metal. Invisible oak drawers with push-open system on the circumference. Full extension Movento Tip-on Blum slides.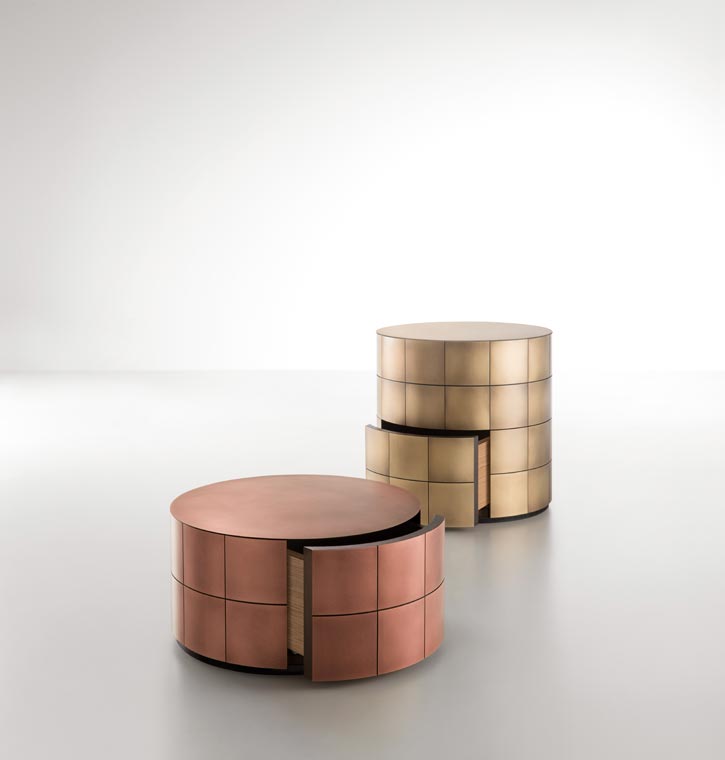 Designer
Martinelli Venezia
Materials
Steel, Brass, Copper
Dimensions
PANDORA 27 Ø.48 H.27 cm
PANDORA 52 Ø.48 H.52 cm
PANDORA 77 Ø.48 H.77 cm
PANDORA 102 Ø.48 H.102 cm
PANDORA 127 Ø.48 H.127 cm
PANDORA 152 Ø.48 H.152 cm
Product sheet
PANDORA, design Martinelli Venezia

Collection
De Castelli / Collection

Official website
De Castelli

BRAND SELECTION
OUR PRODUCTS