Sampei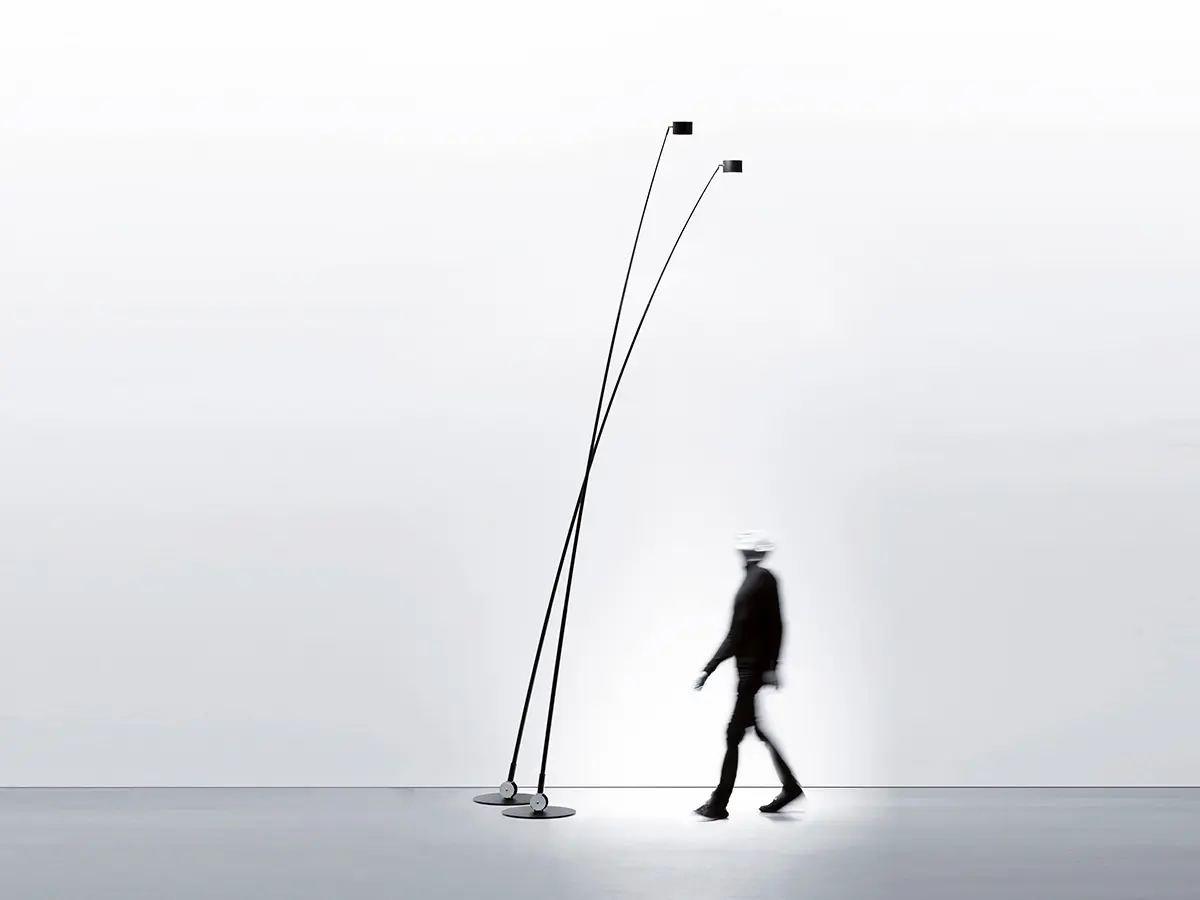 Sampei is a special project, an authentic "ready-made".
Obtained from a fishing rod, flexible and telescopic, it is a delicate and elegant sign, which brings to mind the subtle branches of a willow tree or bamboo canes floating on a light breeze.
Sampei is an unexpected gift, it is the magic of looking up, using light as a hook, and being amazed by so much weightlessness.
A small head atop a long, thin carbon fiber stem.
At the slightest shift, it responds with a slight swaying motion, instilling a rhythm of slow waiting.
Premio XXIII Compasso d'Oro ADI
Sampei is available in two versions: indoor and outdoor.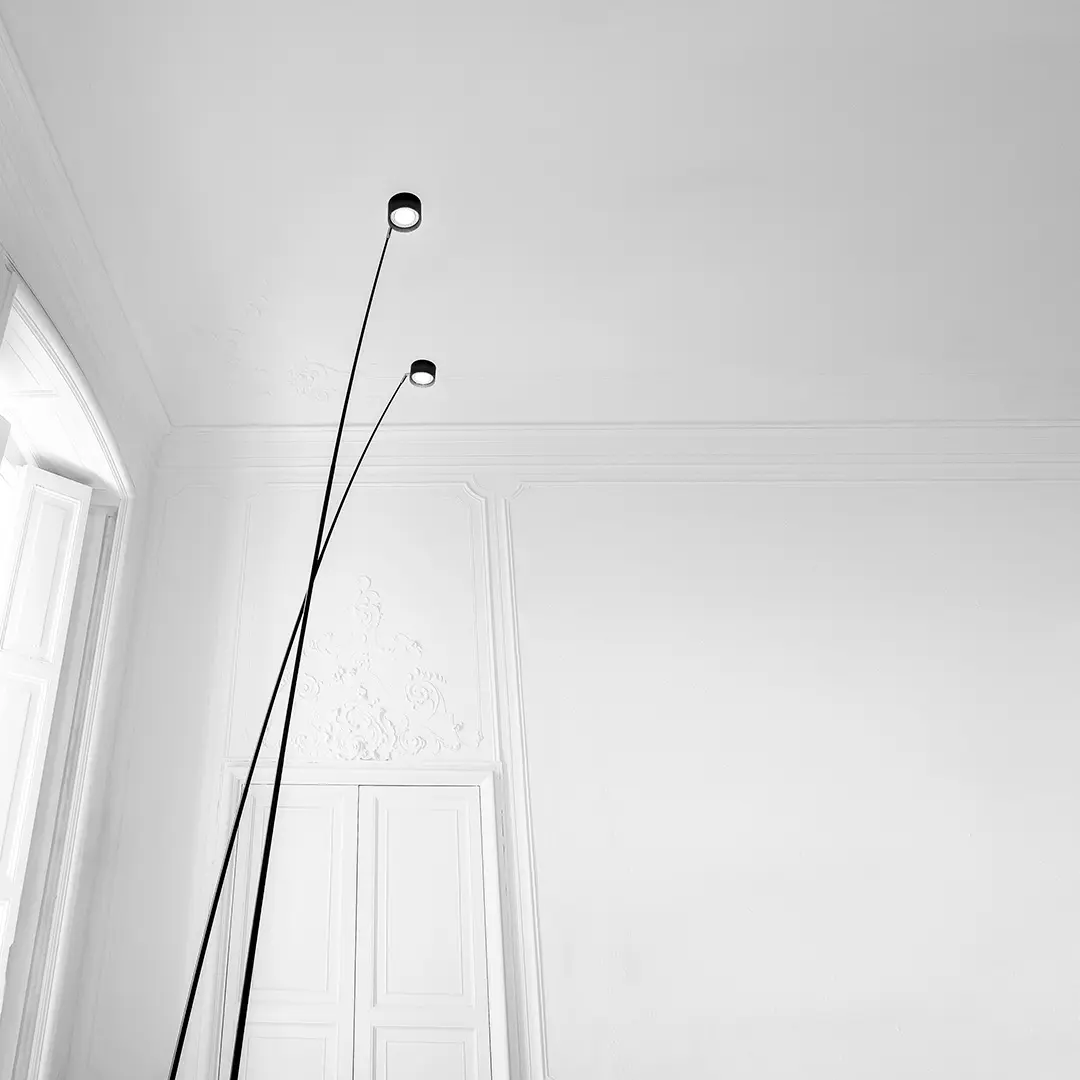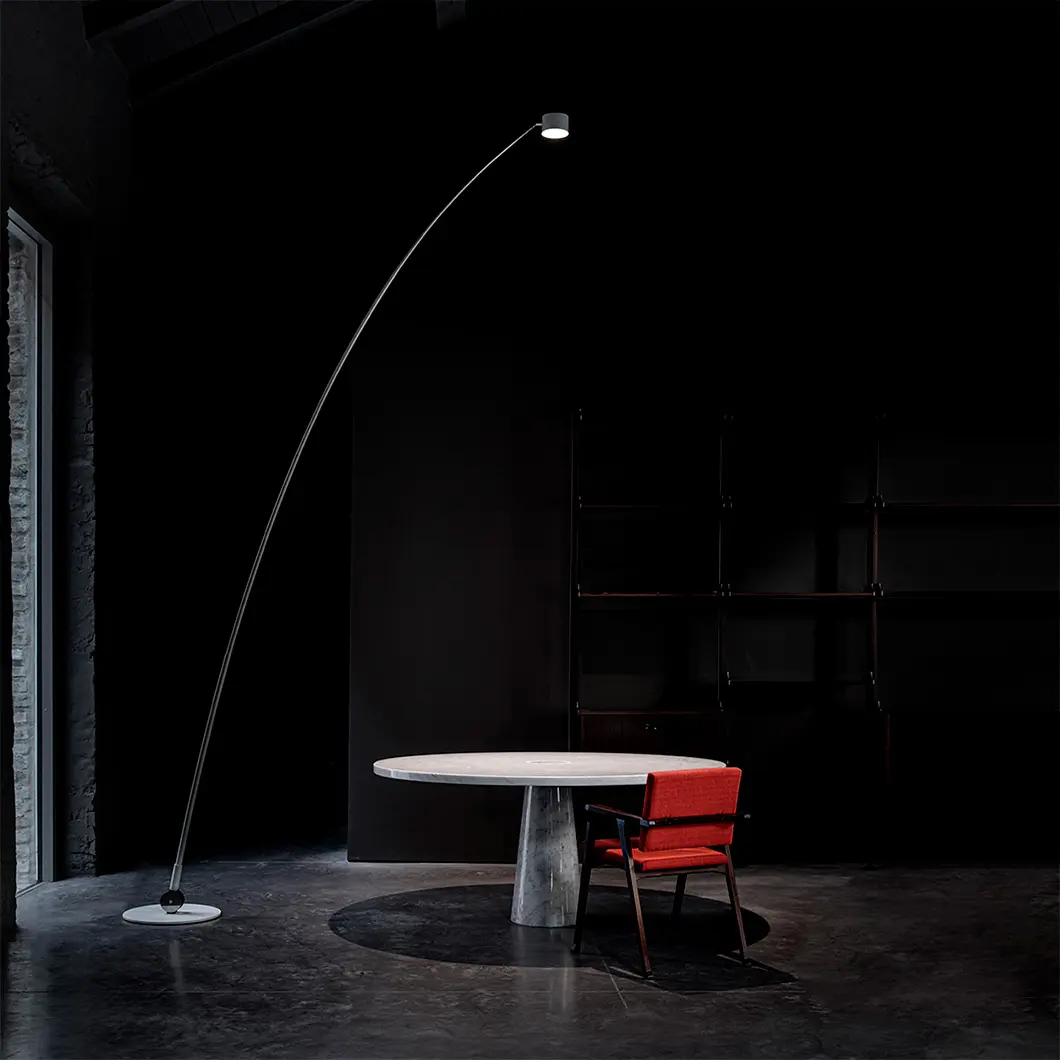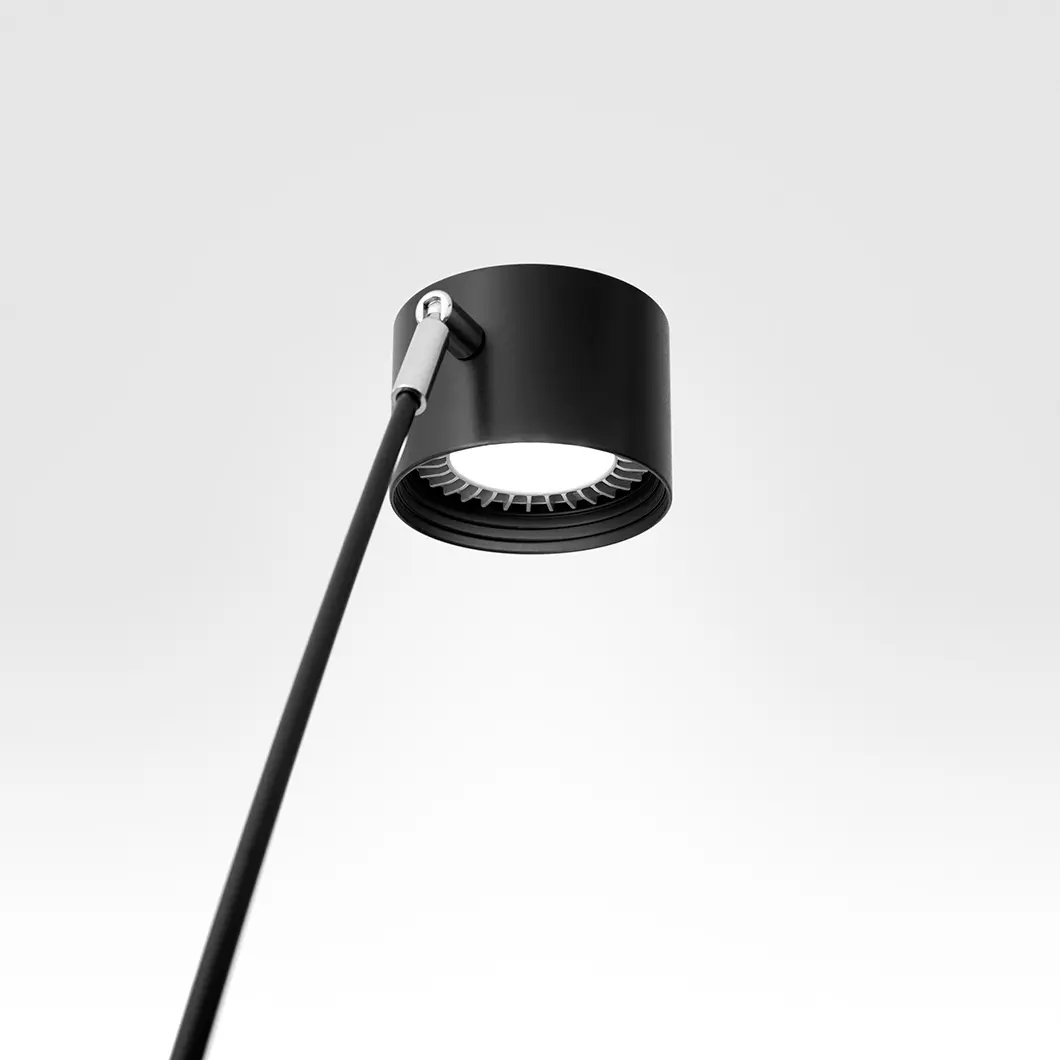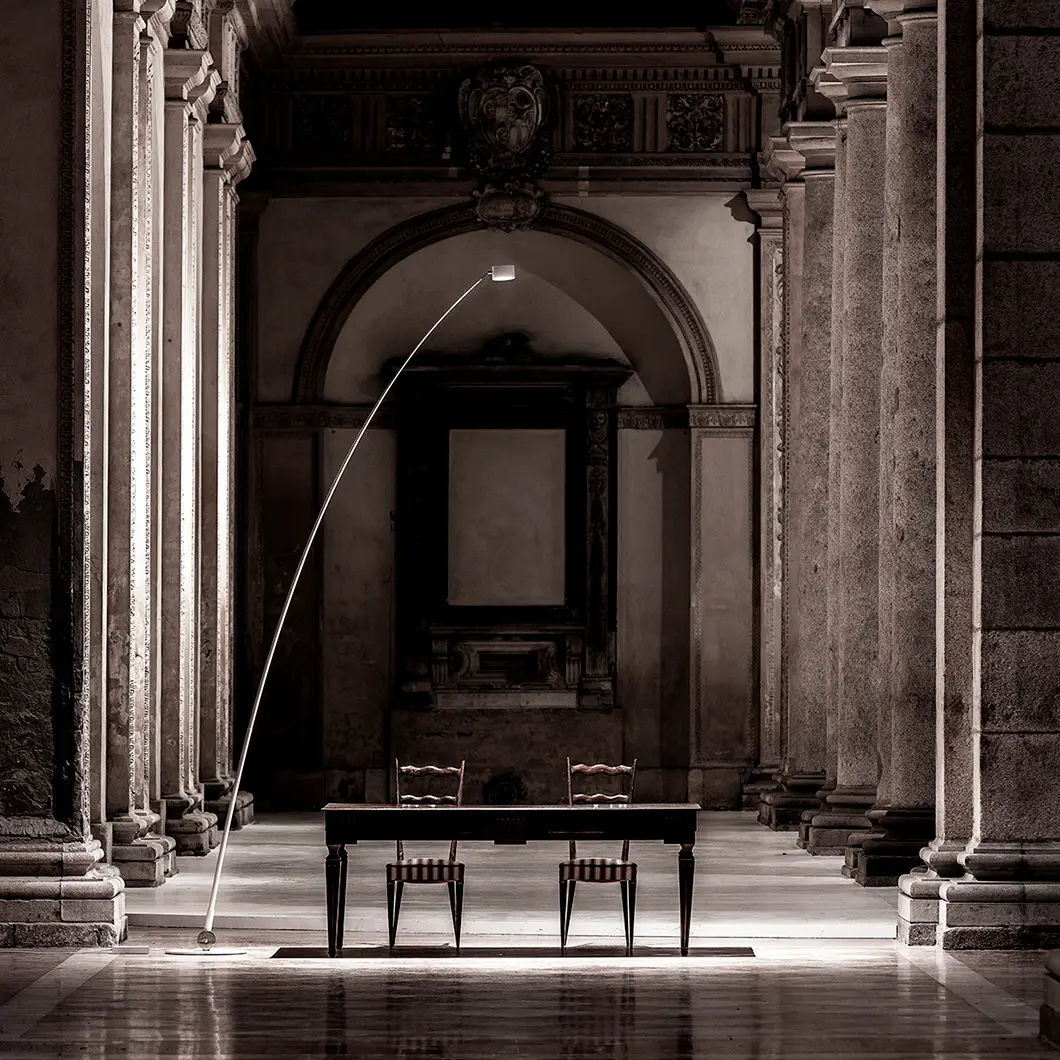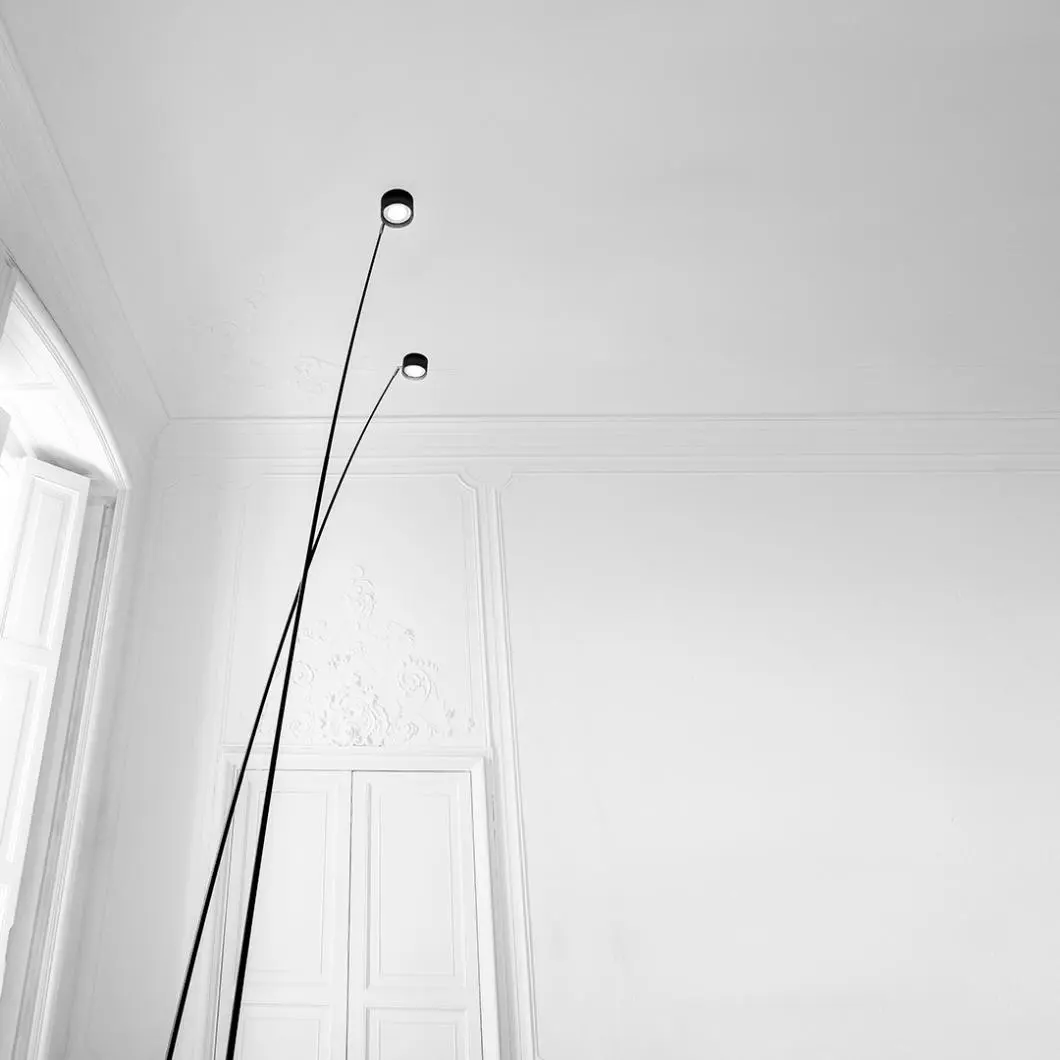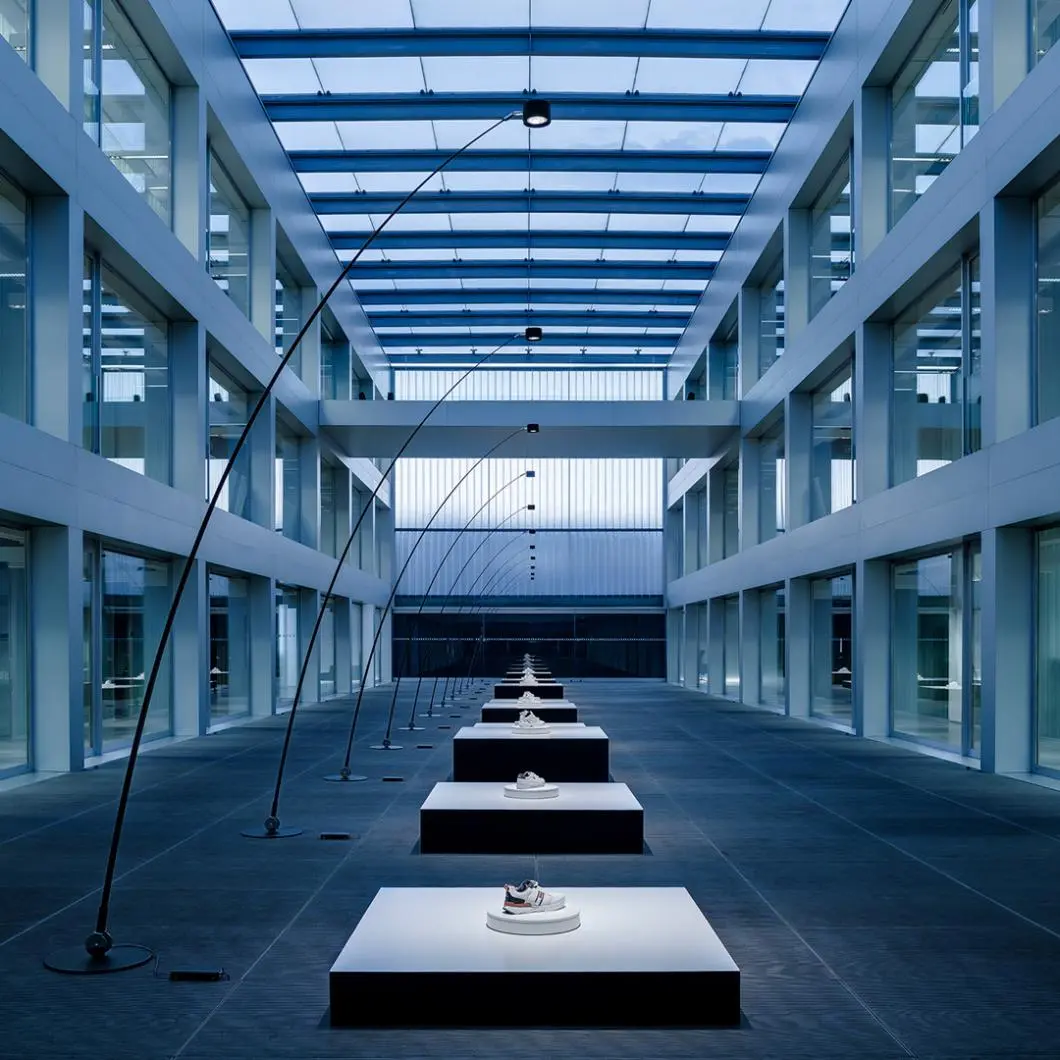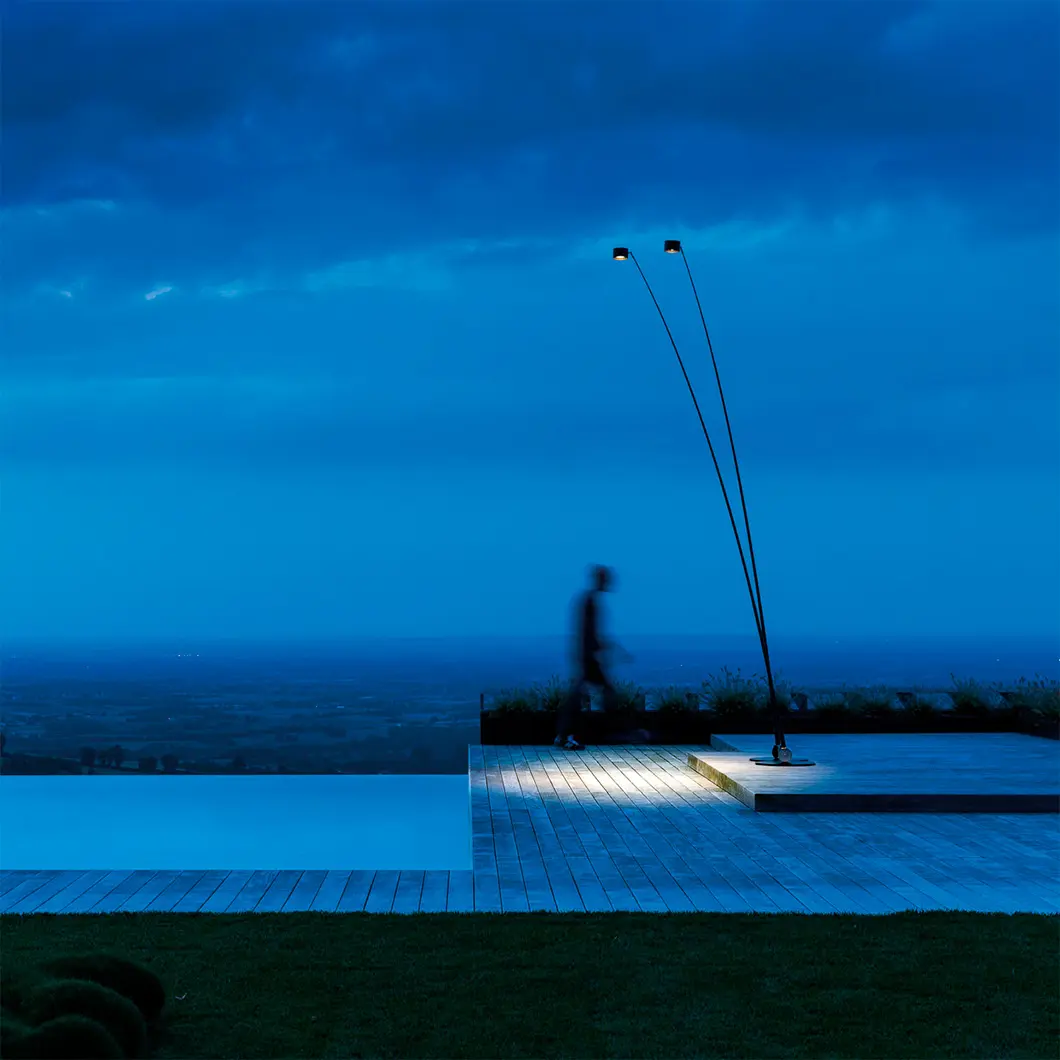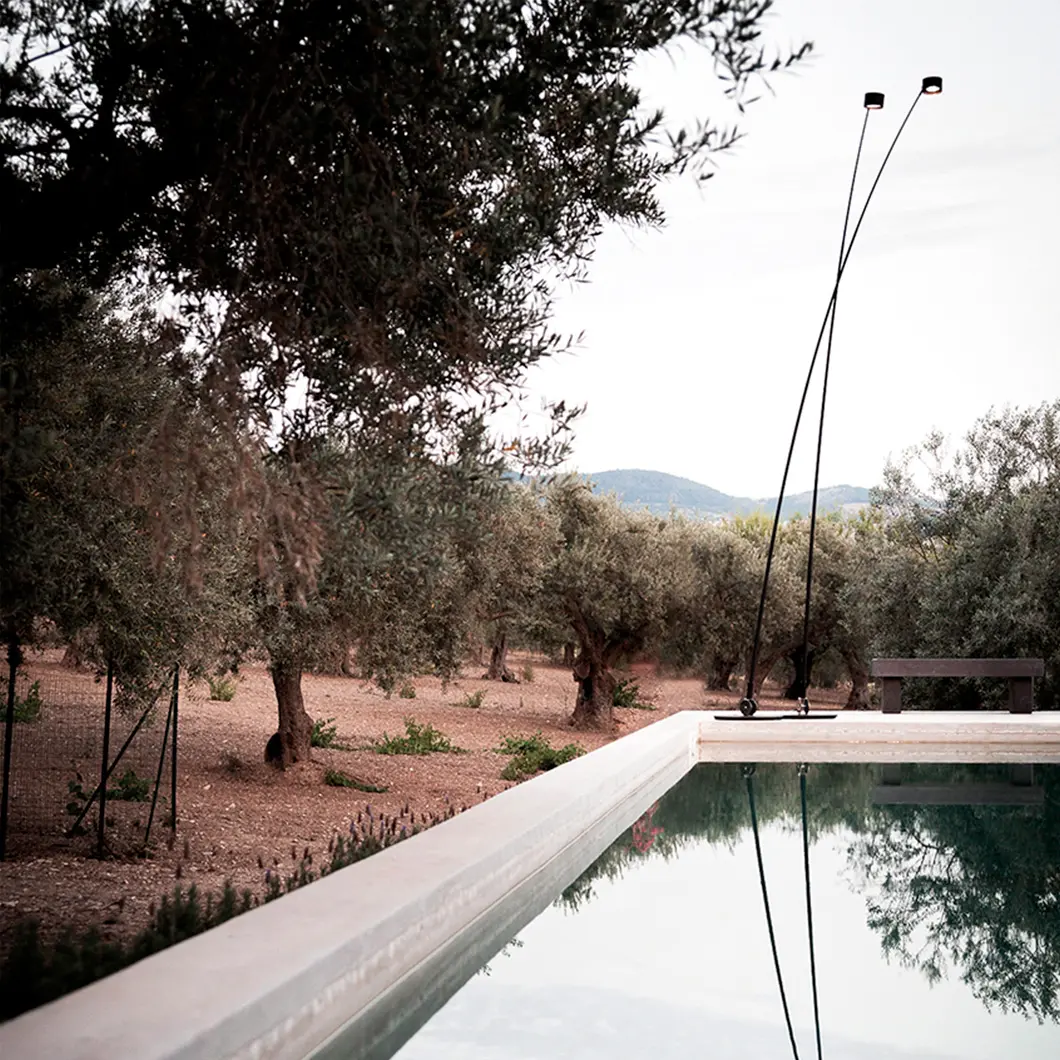 Designed by

Enzo Calabrese and Davide Groppi
Sampei is the idea of "fishing" for light, that is, of putting the light wherever you want.
For Davide Groppi the light on the table is the most beautiful light, because it is the light of encounter and love and Sampei allows you to do it even when you can't use the ceiling.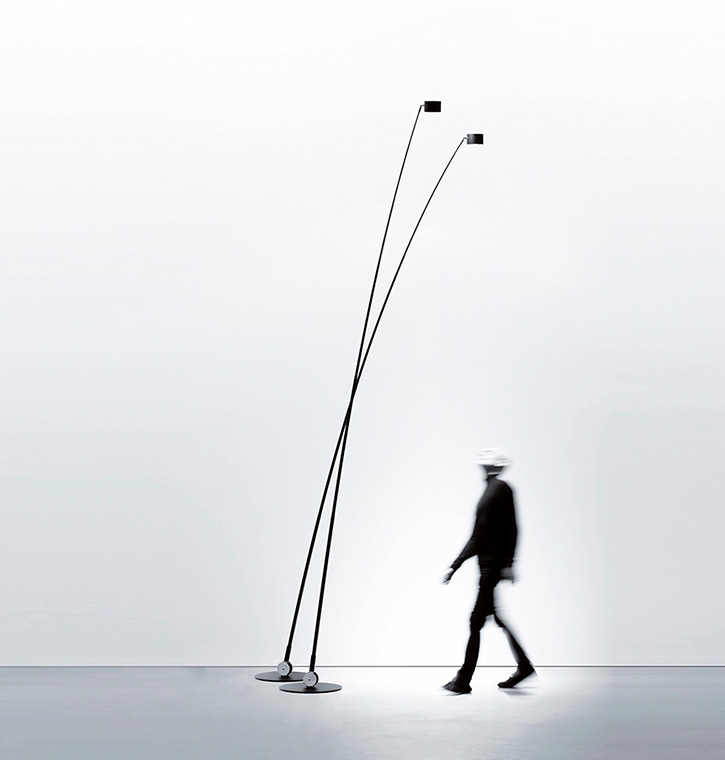 Product description
Available in both indoor and outdoor versions
Floor lamp with dimmer
Adjustable reflector
Available finishes: matt white, matt black
Materials: Fiberglass - Metal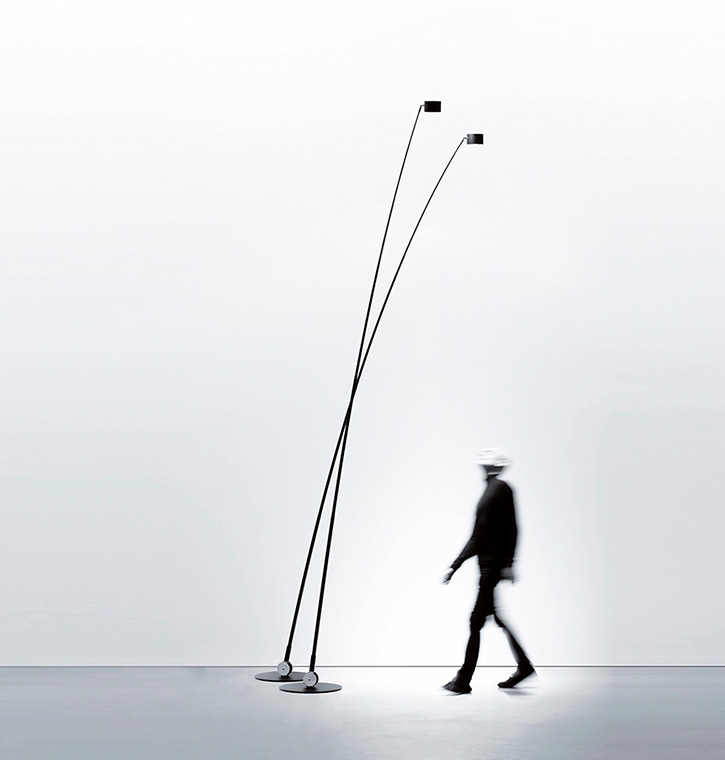 Designer
Enzo Calabrese e Davide Groppi
Characteristics
orientable, Floor lights, LEDs
Dimensions
Versione indoor: H. 230 / 260 / 290 /440 cm
Versione outdoor: H. 440 cm
Product sheet
https://www.davidegroppi.com/en/products/sampei-p727

Official website
davidegroppi.com/